Welcome to this guide on things to do in Riviera Maya, Mexico.
Famed for bustling parties in Cancún and Playa del Carmen, the Riviera Maya region is one of the liveliest and tourist-friendly regions in Mexico.
Here you'll find an almost unlimited range of activities and entertainment to keep you occupied 24 hours a day.
Despite this, however, the region still has many tranquil destinations and peaceful vibes, if that what you're looking for.
Things to do in Riviera Maya
By reading this guide I want to ensure you that you are in the right place if soon to be traveling to this region of Mexico.
Want to get immersed in quiet nature?
How about boat-hopping islands and snorkeling?
Fancy tasting the unique flavors this region has to offer?
Here you have a chance to explore some of the best blue waters this side of Central America and you don't need to break the bank.
The Riviera Maya is an extremely diverse region, and in this guide, we will explore all it has to offer.
Why Travel to The Riviera Maya?
The region itself is full of interesting Mayan ruins and archaeological sites such as that of Chichén Itzá and Tulum.
There are many natural wonders to see in the Riviera Maya as well.
Encounter the pristine blue beaches that line the region, as well as the emerald-green waters that lie on the surface of the cenotes, which are deep cave systems that are found throughout the area.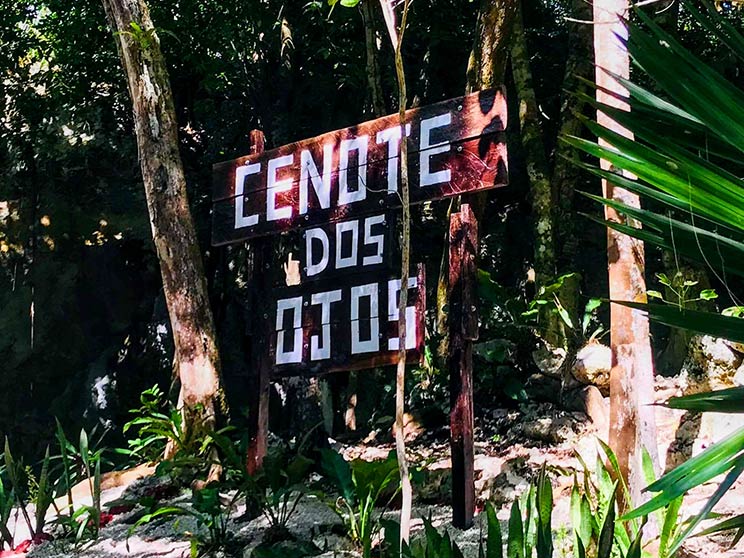 The waters off the coast in the Caribbean Sea are some of the best for snorkeling and diving in Latin America. Not to mention the cenotes you can explore.
Just think about it, with the islands of Isla Holbox and Isla de Mujeres you have some of the most popular getaways for marine exploration.
Last but not least are the cheap flight prices.
Many come to the region as it has become one of the most popular beaches and getaways destinations in the Western hemisphere, with a long queue of holidaymakers and hotels alike, have set up here.
As a result, there is a larger amount of airlines serving the route to Cancún who compete on price for more customers.
Riviera Maya: Travel Guide
In this section, we'll now explore the beautiful region of the Riviera Maya.
Split into the eight most popular cities, islands, and towns, we will look at each including some of the best places to visit, cool things to do and see, and some more off the beaten path experiences.
Playa del Carmen
One of my personal favorites! Playa del Carmen has everything, with great nightlife, a variety of options for food (both budget and fancy) as well as lots of cool things to do and see in the town and nearby.
The beach is more popular than most of the others in this guide, but there are lots of open bars and amenities close-by which is great for when you're feeling like a lazy beach day.
Some of the best discotecas (nightclubs) in the area include Mamitas Beach Club and Santino.
For a more surreal night out, you can head to the infamous Cocobongo nightclub, which features an opera-style performance and is more of a show than a club, but with a large variety of drinks until late.
Another popular visit here is the aquarium (Aquarium beach) which features over 200 tropical and exotic species and is located just off the Quinta Avenida.
There are also quieter beaches nearby, such as Xpu-Ha, Puerto Aventuras, and Puerto Morelos which can all be accessed by a colectivo.
Last but not least is the island of Cozumel, which can be accessed by the ferry port on the beach. It can easily be accessed by the ferry port in town and has some stunning beaches on the northern side.
On the south side, they are more lively, with lots of amenities nearby and restaurants and bars in the town area near the port.
If arriving via the international airport in Cancún, you can easily get from Cancun to Playa del Carmen which takes around an hour to arrive.
Akumal is known as "the place of the turtles" in the ancient Mayan language, and as you can guess is the best area in the Riviera Maya (and that of Mexico) to spot and swim with turtles.
You have the best chance of seeing them between the months of May and November, with the areas of Half Moon Bay, Akumal Beach or Yal-ku lagoon to best to check them out.
Akumal itself is a relatively small town, with a nice atmosphere that remains peaceful despite some of the travel industry that caught wind of this beautiful beach-side town.
From here you can check out the Dos Ojos Cenote (which can be accessed by a short colectivo ride) which features two large caverns of crystal-clear water, which has an extensive cave system that can be explored if you know how to dive.
You can easily get to Akumal from Playa del Carmen or any other town by using colectivos (there are no direct buses that will take you here).
Tulum has grown in popularity and it is considered one of the best backpacker havens in all of Mexico.
Whilst this has attracted more development and people to the town, which sometimes is apparent especially in the more popular central areas, Tulum retains somewhat of a bohemian feel.
Visiting the ruins in Tulum (located just outside of the town) is one of the most popular activities to do, and after exploring you can head down to the beach just below the ruins to cool off.
Another cool thing to do is to visit a cenote, where there are plenty nearby depending on what you want, which most are just a short colectivo ride from Tulum.
Tulum is also home to many infamous music festivals, with Day Zero being one of the most popular and tends to be held every January (falls on Day Zero of the Mayan Calendar).
Another cool festival is ZAMNA, which is hosted in many different venues in the jungle and features underground and house music.
Isla de Mujeres
First up on our list is Isla de Mujeres (literally translated from Spanish as "Island of Women").
This island is great for snorkeling and has some quieter beaches than those found in Cancún and the more popular areas.
It also has a lively backpacker scene and nightlife, so it can be considered a nice "in-between" destination if comparing the two extremes of tranquil and absolutely nuts.
Isla de Mujeres is also one of the most popular places in Mexico (and close to Central America too) to get your driving license.
💡Smart Travel Tip
Diving here isn't only cheap but also home to some spectacular waters with most dive sites been accessible through a short speedboat ride.
Another cool thing to do on the island is to visit the underwater museum called MUSA (Museo subacquático de Arte), where you can encounter over 500 different human-like statues that not only look cool but also help to promote coral life.
Getting to Isla de Mujeres is relatively easy.
Starting in Cancún, you will need to head to the ferry port on the coast and then purchase a ticket for the Ultramar service, which takes roughly 45 minutes to reach the island.
Knowing the best time to visit Cancun and the Rivera Maya region, in general, will definitely contribute to the overall mood of your trip.
Home to "the lake of seven colors", Bacalar is a medium-sized town located in the south of the Riviera Maya.
Whilst commonly touted as the next big thing in Mexico by many backpackers and travel agencies alike, the area is still not too over-run and retains more of an off-the-beaten-path feel.
The biggest attraction is of course the lake, which has many as seven different shades and hues of blue and green.
You can easily take a kayak out or swim around, although the other side of the lake is not great to land on with rocky shores and sinking sand.
(Carry some decent water shoes for all terrains: once upon a time I lost my sandals trying to get off the kayak there, so take my word for it!).
Near the town, you can visit Fort San Felipe Bacalar, which has an impressive structure with great views of the town and lake.
You can also opt to visit Cenote Azul, which is one of the deepest in the region with a depth of over 290 feet!
Isla Holbox
I first heard about Isla Holbox when I arrived in Mexico City and for me, it easily wins the contest for the most tranquil destination in this article.
Located roughly 60km north of Cancún, this island can be reached in around 4 hours by public transport.
Some great things to do here are to spot flamingos on the Punta Mosquito (filled with white sandbanks and turquoise Caribbean waters), where the best time to spot them is between April and October.
Other popular things to do including swimming with whale sharks and lounging on the beaches of Playa Coco and Holbox Lagoon beach.
💡Smart Travel Tip
To get here from Cancún, head to the Ado station in downtown Cancún (you can take a bus straight here from the airport if you're planning on heading from the airport) and then hop on a bus onwards to Chiquila, a small fishing port on the northern tip of Quintana Roo.
From here, you will want to board the boat that heads to Isla Holbox, which will take about half an hour.
The island also has a small airstrip so you could fly in from Cancún, however, the planes are tiny and will cost over $450 a seat!
Chetumal
Chetumal is by far the least popular on this list and is usually used as a gateway through to Belize.
Whilst there is less to do here, I think the beach-side town deserves more recognition and one should consider some time here even if only here for a short stay.
The museum of Mayan Culture (located just off Avenida Juárez) is one of the best for learning about the ancient life and artifacts regarding the Mayans and is definitely worth a visit if you are in the area.
The Fuente del Pescador (Fisherman's Fountain) is a statue of a fisherman that celebrates its port heritage and traditions; it can be found along the malecón (boardwalk).
Whilst also useful for its proximity to Belize (ferry port to Caye Caulker and also land border), you can even opt to visit the Corozal free zone which straddles between Mexico and Belize, and offers duty-free shopping with lots of top brands if you fancy a little browse on a rest day!
Travel Tips for The Riviera Maya
Below is a list of travel tips for Riviera Maya that you should benefit from. I'll update this list sometime in the near future.
Things to carry during your travel to Riviera Maya:
Your Passport – aim to keep it handy
A beach bag of some sort to hold your belongings
Some decent flip-flops
Sun Screen – carry the best one to suit your skin
Bug spray – mosquitos will attack you here
The further away you get from Playa del Carmen the Riviera Maya gets more scarce in terms of travel items you may need to buy.
This is why a bit of planning before your trip can save you money in the long run.
For me, this translates to more money you could be spending on new and exciting experiences.
There are many restaurants to choose from (including an outdoor food court) as well as two-to-three top-notch coffee shops!
Where to Stay in Rivera Maya
3 reasons to stay here
Air Conditioning
On the Main strip



Swimming Pool
At the heart of the Riviera Maya region, it's likely that you'll stop in Playa del Carmen. Selina offers a perfect pit stop for all types of travels whether looking for dorm or private rooms.
---
See more recommendations for Riviera Maya when looking for different accommadation ideas so you can weigh up all the options .
Travel Insurance for Mexico
I always recommend backpackers and travelers (no matter who you are) use World Nomads Insurance for fully comprehensive cover.

If you are due to travel soon, you can get a Get A Free Quote by clicking the link or the image above and filling out your details – that way you'll get instant cover from the exact date that you choose.
On many occasions World Nomads has provided me with reliable insurance cover for travel in Latin America and the rest of the world.
Best Time To Go To Riviera Maya?
Planning when you will be heading to the Riviera Maya is undoubtedly going to be influenced by the weather and heat, so be sure to make a note of the following when deciding when to go.
There are effectively three different seasons in the region; the dry season, the wet season, and the shoulder season.
The dry season runs from November until February and is the best time to visit for consistently warm weather with overall less rainfall.
This period however also happens to coincide with the peak of the tourist season, so you can expect more expensive prices and busier streets.
The shoulder season begins in February and lasts until around May, which tends to be a lot less of a popular time to visit due to the higher levels of humidity and heat.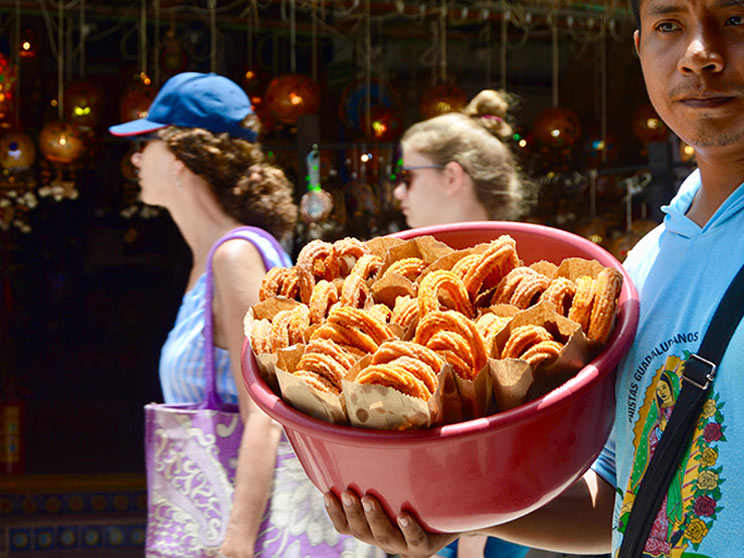 However this also is Spring-break time, so there will be periods where lots of younger vacationers also flock to the beaches and clubs.
To be honest, the shoulder seasons are still a good time to visit as long as you can handle the heat!
Lastly, we have the wet season, which despite sees a higher number of tropical storms and rainy days, often attracts more visitors than the shoulder season as this coincides with summer vacation time.
This usually runs from about June until October, where the later months of September and October have the highest chances of stormy weather and stronger rainfall.
Things to do in Riviera Maya: Overview
That is all folks! In this expansive article, we have looked at the beautiful wonder which we know as the Riviera Maya.
We've looked at some popular places in Rivera Maya, how to get around, safety expectations, the best time to visit as well as some of my own personal recommendations on how to spend a trip from experience.
Riviera Maya is a stunning region and is 100% worth a trip still; despite certain areas being overrun with tourist attractions and entertainment.
Be sure to look up safe areas in Riviera Maya and you'll have absolutely no problems, and instead some unforgettable memories.
📌 Like this article? Pin it…
Are you thinking of traveling to Riveria Maya, Mexico soon?
💬 Leave a nice comment or let's start a conversation below!
---
"Dear friend! Some links in this post contain affiliate links. Meaning, if you click through and make a purchase, book a hostel or sign up for a tour, I may earn a small commission at no additional cost to you. Your support means a lot and helps me to keep traveling and maintaining the quality of this site for you."