Are you in Jamaica and looking for things to do in Ocho Rios?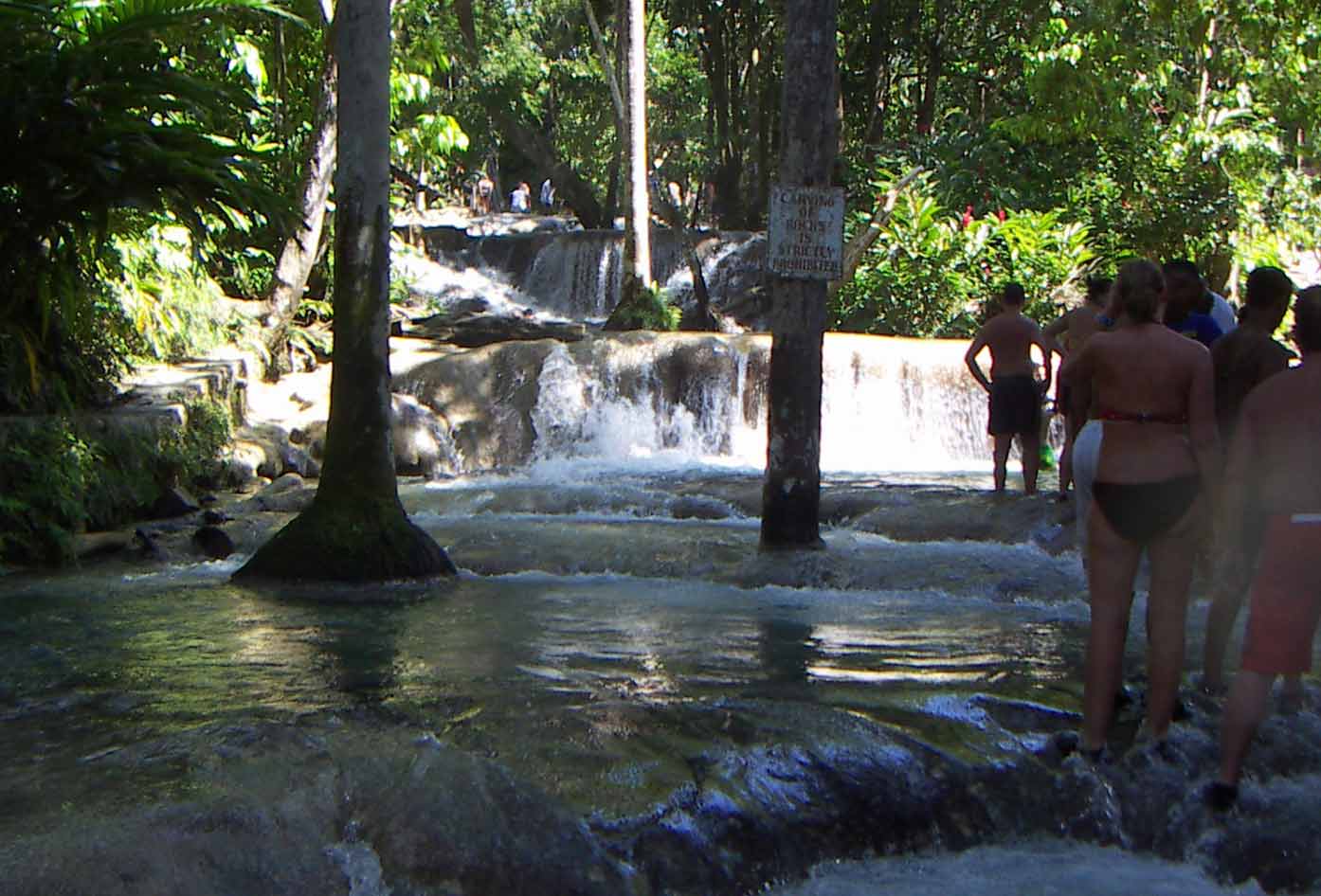 The port town of Ocho Rios which lies on Jamaica's north coast is a popular resort with all types of travelers you can imagine.
Maybe you're still thinking of taking the time out to visit Jamaica?
Either way, you can follow this guide to be able to visit the outstanding Ocho Rios located within the Parish of Saint Ann.
Why, exactly though? What makes this top Caribbean destination such a satisfying experience? Let's find out below!
Things to do in Ocho Rios
Below, we'll explore ideas on what to do in Ocho Rios during your stay.
Whether you stay be short or long, you can use this page as an itinerary to help you plan a trip to Jamaica.
Is Ocho Rios worth visiting?
A port town on Jamaica's north coast, Ocho Rios is steadily becoming a more popular area to visit.
It's known for its abundance of natural sights and settings, which includes rainforest, rivers, and beaches.
Some of the best include exploring the incredible Dunn's River Falls, the Turtle River Park as well as the Botanical Gardens of Shaw Park.
Whilst the Ocho Rios Bay beach is great to lounge on, you'll also want to visit the nearby stunning Mahogany beach. Ocho Ríos also has a marine park which is a must-visit for those who want to swim with Dolphins.
Is Ocho Rios safe?
The good news is that safety in Ocho Rios is not anything to worry about and is actually one of the safest areas you can visit in Jamaica.
This is partly due to the fact it's home to many resorts (meaning overall better security presence), but also as it has avoided the gangs and violence found in Montego Bag and Kingston.
The only real trouble in Ocho Rios is petty theft, which is still less common here than in many other destinations on the island.
Just keep valuables locked in your apartment and avoid heading out alone late at night, and you'll have no troubles here.
To make your life even easier I'll list activities that most travelers to this particular parish in Jamaica find interesting.
Things to do in Ocho Rios
After being here more than once, I'll share some of the most popular activities you can do once you arrive.
The Blue Hole
This is one of the most popular things to do in Ocho Rios. Whether you can swim or not, it's a great place to check out. If you're not a strong swimmer, the guides will sort you out with a life-jacket.
The Blue Hole is a great place to sit and take in the view of the water. I recommend getting a guide who can show you the best spots. Some decent water shoes are essential as the rocks become very slippy.
Dolphin Cove
Have you ever had a close encounter with a Dolphin? Now maybe your perfect opportunity?
At the Dolphin Cove get up close and personal with the dolphins.
Aside from the Dolphins, there's also a nature walk and a tropical bird area. There you are allowed to hold and feed the rare birds. Perfect if traveling with family and looking for the perfect day out.
Appleton Estate Tour
Fancy a fun and educational tour of one of Jamaica's most prominent rum brands? Check out the Appleton Estate whilst in Ocho Rios.
Learn all about the rum-making process! Even see how rum was made using traditional methods. The tour is very interactive and of course, it all ends with some rum tasting.
Beach Horse Ride
Of course, what better way to spend your day than riding around on the back of a horse?
Head to the beach and enjoy a horseback ride along the stunning sandy beaches. After all, it's Jamaica's beaches that make up a great part of this hypnotic islands appeal and it's friendly tourist vibe.
The beach horse ride is easily one of the most relaxing things to do in Ocho Rios. This will give you the opportunity to enjoy a much more simplistic horse riding experience than offered elsewhere.
Mystic Mountain
The Mystic Mountain in Ocho Rios is another must-do! It offers visitors a chance to have a jungle adventure experience whilst zip-lining through the sky, or, bombing down the mountain in a bobsled.
A dream for kids and adventure junkies. But not for the faint-hearted. You can always do the canopy tour if you want a 'less thrilling' ride.
If you're heading up to Mystic Mountain book well in advance as you'll find the best attractions like the zip-lining get booked up fast.
Ocho Rios Market
A trip to this little downtown market is like importing yourself into the life and soul of the city.
If you're traveling from Montego Bay to Ocho Rios and you've visited the craft market already; note, this market is much smaller.
Ocho Rios market not only offers amazing deals on everything from culinary items to clothing. But you'll also find sophisticated souvenirs and other items for yourself as you shop around.
So a shopping venue that I highly recommend you take the time to investigate in full for more authentic craft goods.
Green Grotto Caves
If your intention is to learn about the region and the culture, then you should absolutely visit the Green Grotto Caves.
This will give you a clear understanding of the disparity of living quality endured by many of the slaves who worked within this cave system.
Once you reach the bottom, the tour guide often turns off the lights to give you a full example of what it would have been like for the slaves. Horrific! But an educating and a must-see experience.
Travel Tips for Ocho Rios
See my tips below for travel to Ocho Rios! I'll update this section on a monthly basis based on my notes and reflections from my trips.
Follow the advice from my Jamaica travel blogs and apply anywhere on the island and you'll be good-to-go for navigating Jamaican culture.
Travel Insurance for Ocho Rios
I always recommend backpackers and travelers (no matter who you are) use World Nomads Insurance for fully comprehensive cover.

If you are due to travel soon, you can get a Get A Free Quote by clicking the link or the image above and filling out your details – that way you'll get instant cover from the exact date that you choose.
Best Time to Go to Ocho Rios
Like any other part of the world, there are recommended times to come and visit Ocho Rios. This is a spectacular place to visit, but it does come down to personal choice.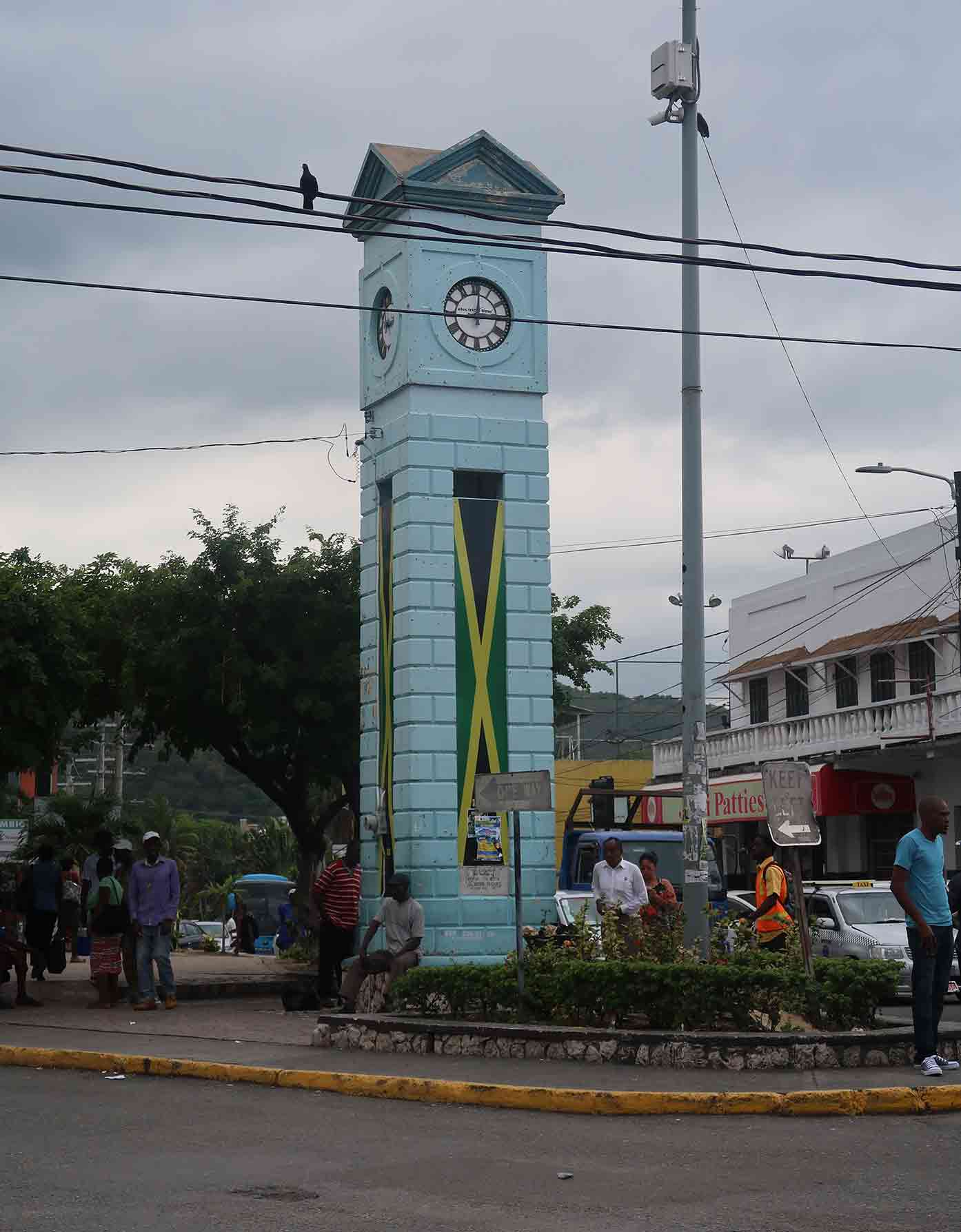 If you are a sun worshipper, then you want to arrive here during the summer months. The tropical climate of Ocho Rios is at its most potent during the late spring and early summer months.
For those who enjoy the rain, visit in October – around 171mm of rainfall is the average, often falling into short but thick bursts of rain.
If you're still concerned by the weather, see this guide on the best time to go to Jamaica for more on when to get here.
All in all, for generally cooler temperatures, try and come during January and February – though it will still be extremely warm you can wager that the rainfall will be minimized.
During the winter months, you can expect average temperatures in the mid-to-high 20s, increasing even more in the summer months.
Even the water retains such temperatures, offering a very different experience to what you might be used to.
Things to do in Ocho Rios
While it can be tough to make a plan for some trips, the above things to do in Ocho Rios should make your life so much simpler.
You now have a good idea of what to expect traveling to Ocho Rios.
These are some of the most engaging things to do in Ocho Rios. Allowing you to enjoy a much more gratifying experience. Enjoy!
Whilst you're here, see some more of the best places to visit in Jamaica to get some inspiration on where to go after Ocho Rios.
📌 Like this article? Pin it…
Are you thinking of traveling to Ocho Rios, Jamaica soon?
💬 Leave a comment below or let's start a meaningful conversation…
---
"Dear friend! Some links in this post contain affiliate links. Meaning, if you click through and make a purchase, book a hostel or sign up for a tour, I may earn a small commission at no additional cost to you. Your support means a lot and helps me to keep traveling and maintaining the quality of this site for you."