Welcome to this guide of free things to do in Medellin, Colombia.
After spending months in the city and revisiting time and time again; I thought I'd list some things you can do here for free.
If you are already in Medellin and want to save on cash or just want to find out some of the things locals do – then this guide is designed for you.
The great thing about Medellin as you may already know (or have heard) is the spring-like climate.
Things to do in Medellin, Colombia
For the average visitor, this translates to an outside culture that you may not find in other parts of the world.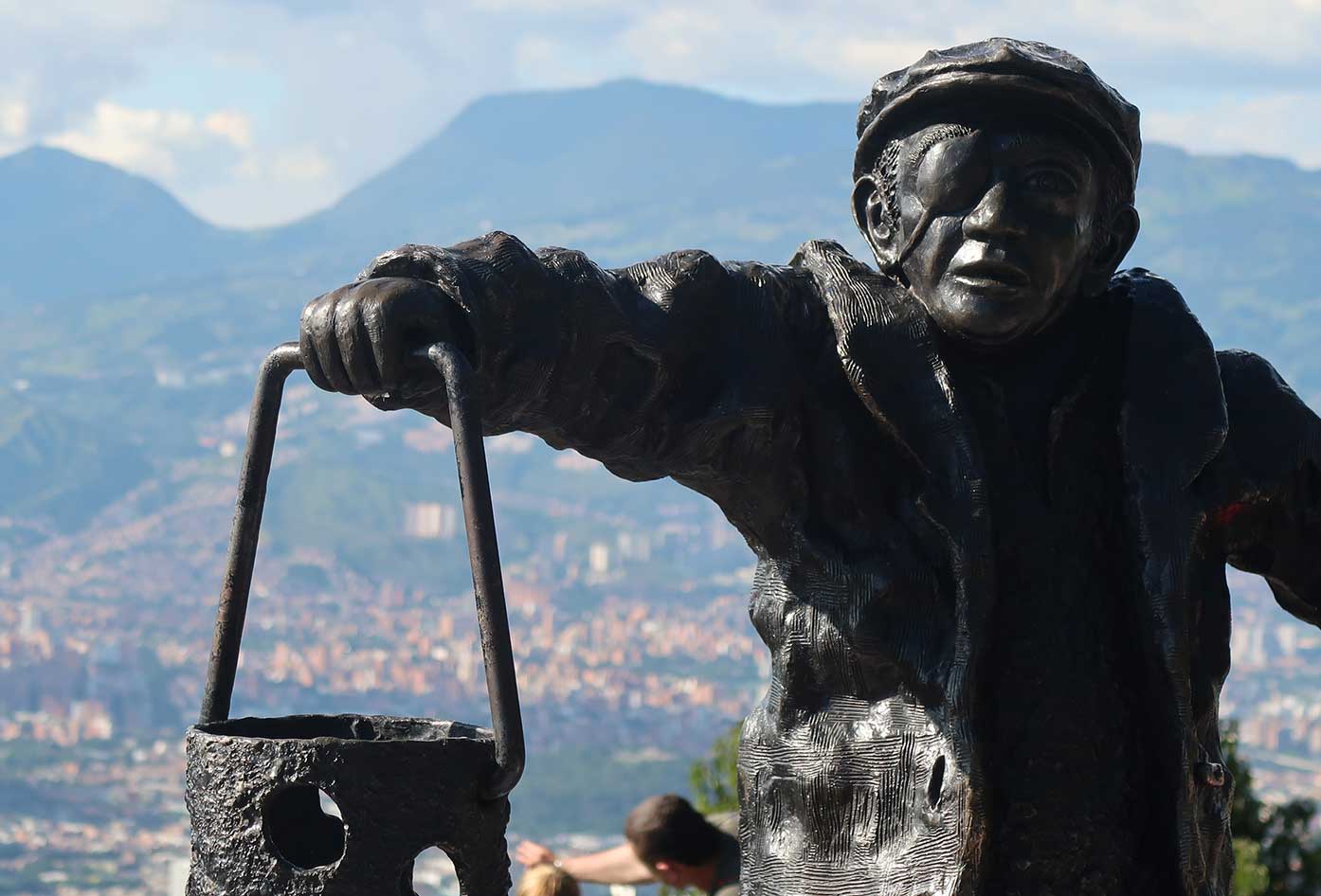 Following on from my epic guide on what to in Medellin I wanted to show you even more things you can do here.
Free Things to do in Medellin
Let look below some of the many things you can do without spending a cent! The only exception that I will add is that you may have to pay for a bus ticket or Metro ride to get to the location – but that's all.
El Poblado
A must-see stop on any trip to Medellin. In fact, for many travelers to Medellin, El Poblado may be the only neighborhood they see.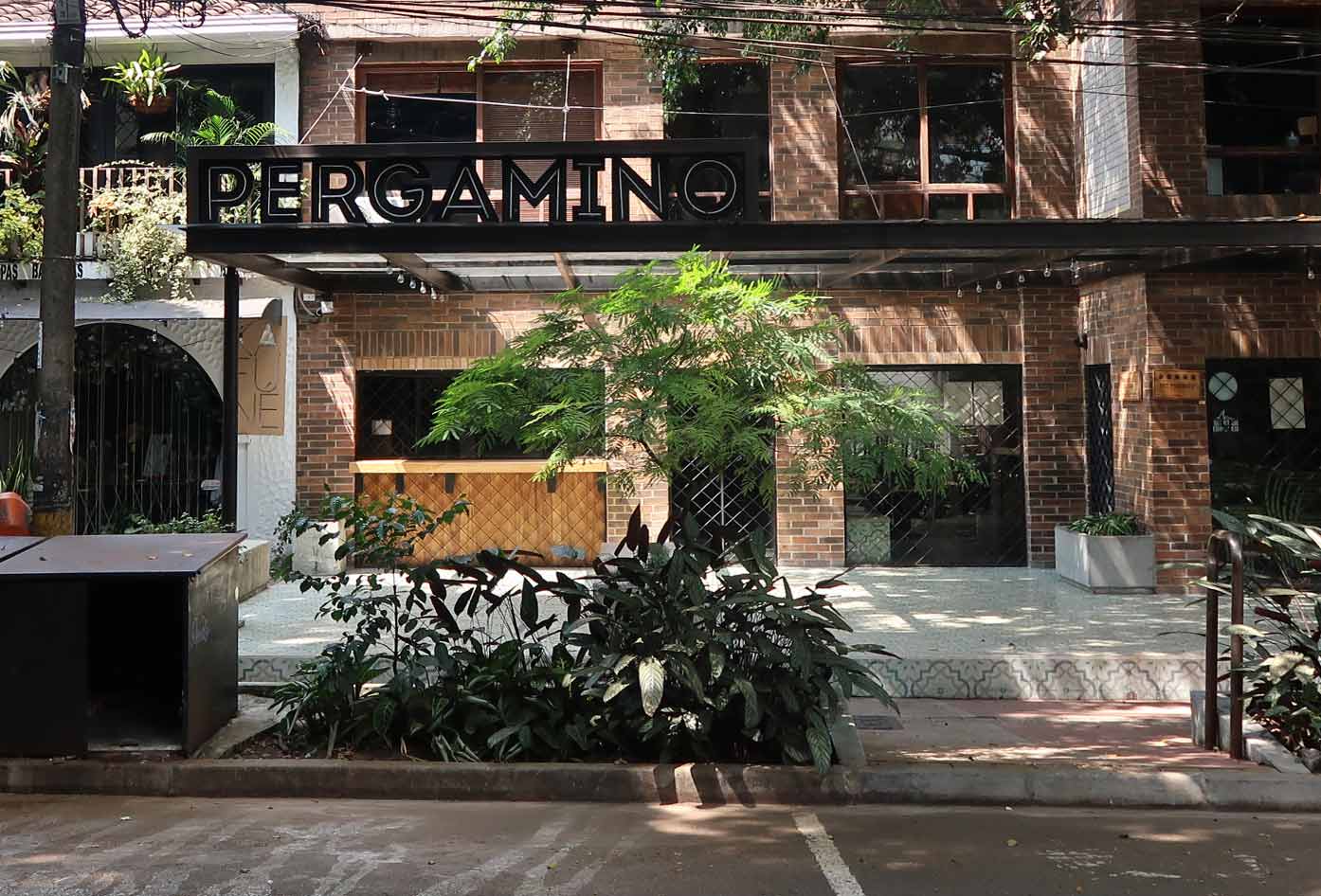 With so much going on here you have an area designed for a visitor experience; this is not as sad as it sounds. Once you leave the Zona Rosa area you'll realize El Poblado spans much further than the eyes can see.
Not to mention, many of the best coffee tours from Medellin to the Eje cafetero leave from here.
Parque Lleras is an obvious spot for most and a great free place to hang out in the evening if looking for lively nightlife in Medellin.
Pueblito Paisa
Pueblito Paisa is an artificial village that does a great job of showing you a living example of a typical Paisa village; similar to Jerico for example.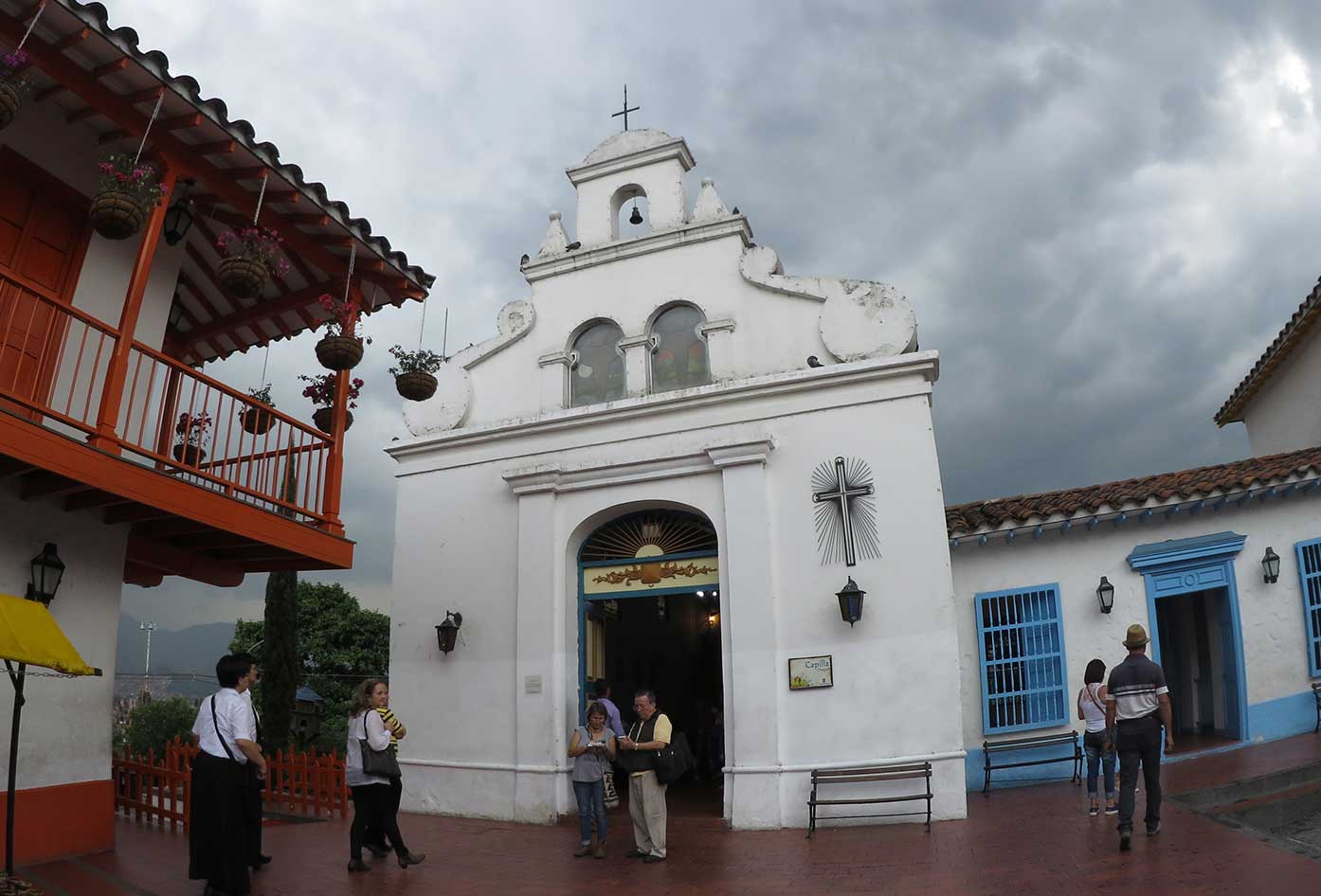 You can walk around in and outside the buildings, buy food, enjoy the view and generally just relax.
The air feels much cleaner up there. It was a nice change from the city, especially after just arriving back from Bogota, Colombia's capital.
Botanical Gardens
If you love nature, you won't mind spending time in this exceedingly fantastic environment.
Get off at the metro station (Universidad) and within a few steps, you'll find yourself in this flat green oasis in the confines of the city.
It houses some of the most wonderful green vegetation, covering around fourteen hectares of land with over 700 species of plants and trees.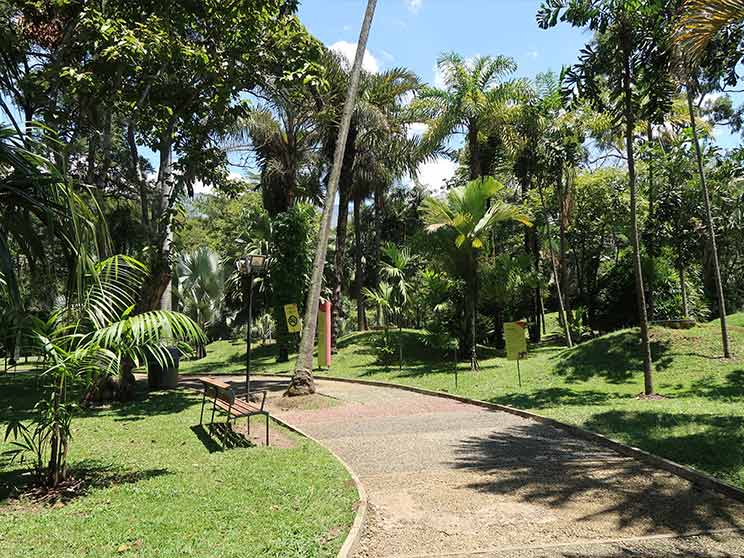 You can spend hours in here. In fact, this is one of my favorite places to sit and think, draw, write in my travel journal or just get away from it all.
With an on-site restaurant, gift shop, and a host of living creatures to ogle at inside this 100% free venue it's worth taking a full morning or afternoon to really appreciate this inner-city paradise gem.
Museum of Modern Art
Medellin is a great city to visit museums. If you're in the mood, you can visit the Museum of Modern Art.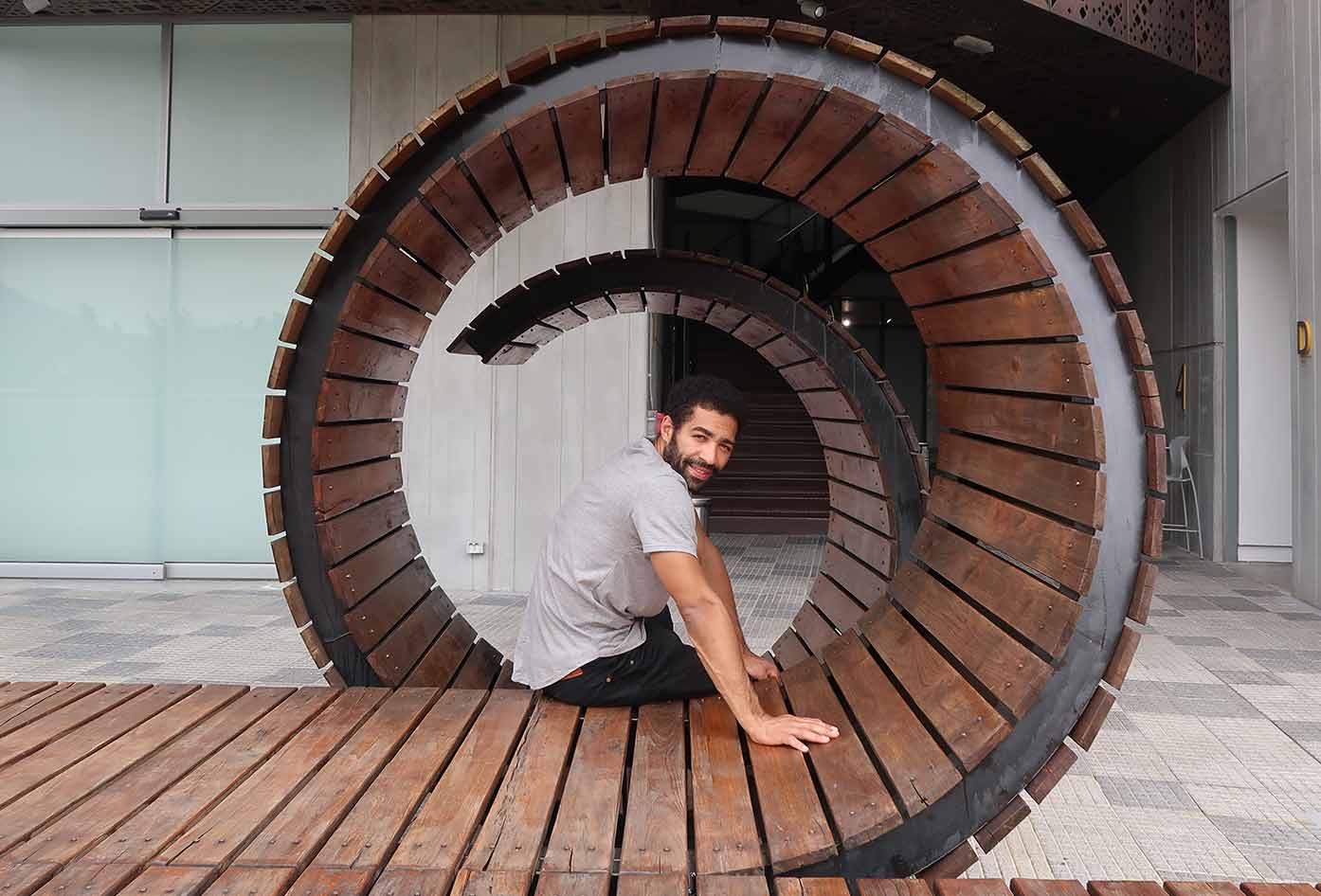 Located within walking distance of El Poblado you'll find enough abstract art and interesting photographs to keep you occupied for a couple of hours. The gift shop is definitely worth a browse.
After browsing, I found the best artwork to be located on the fourth floor.
Apart from seeing some great local art, my favorite part was going up to the rooftop and exploring the architecture of the building.
Eat Exotic Fruits
Okay, so you may have to pay for most of the fruits you eat here. But if you're lucky enough to be in a place that has fruit trees; you could just pick them.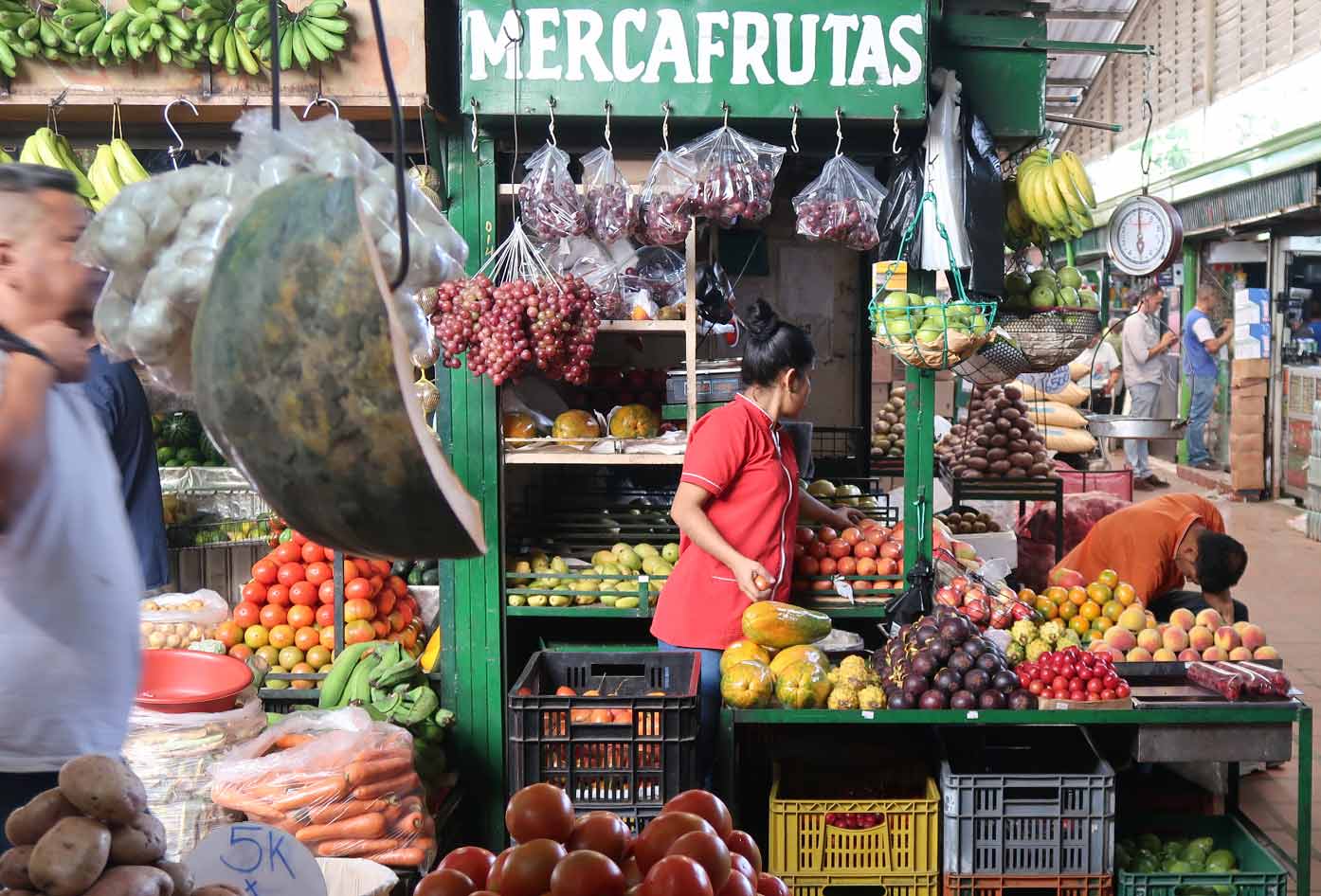 Whilst ever in Medellin I would eat a large plate of exotic fruits for my breakfast, including Mangoes, Papaya, Banana, Watermelon, and Granadilla.
Eating fruit is definitely one of my favorite things to do in Medellin.
Get yourself down to Plaza Minorista for some great fruit selections.
Fruits are in abundance, cheap to buy, and very high quality, so take advantage of that.
Medellin Centro
Many people will advise against coming to el centro purely because of the risk of getting robbed or getting lost within the labyrinth of street vendors and bootlegging going on.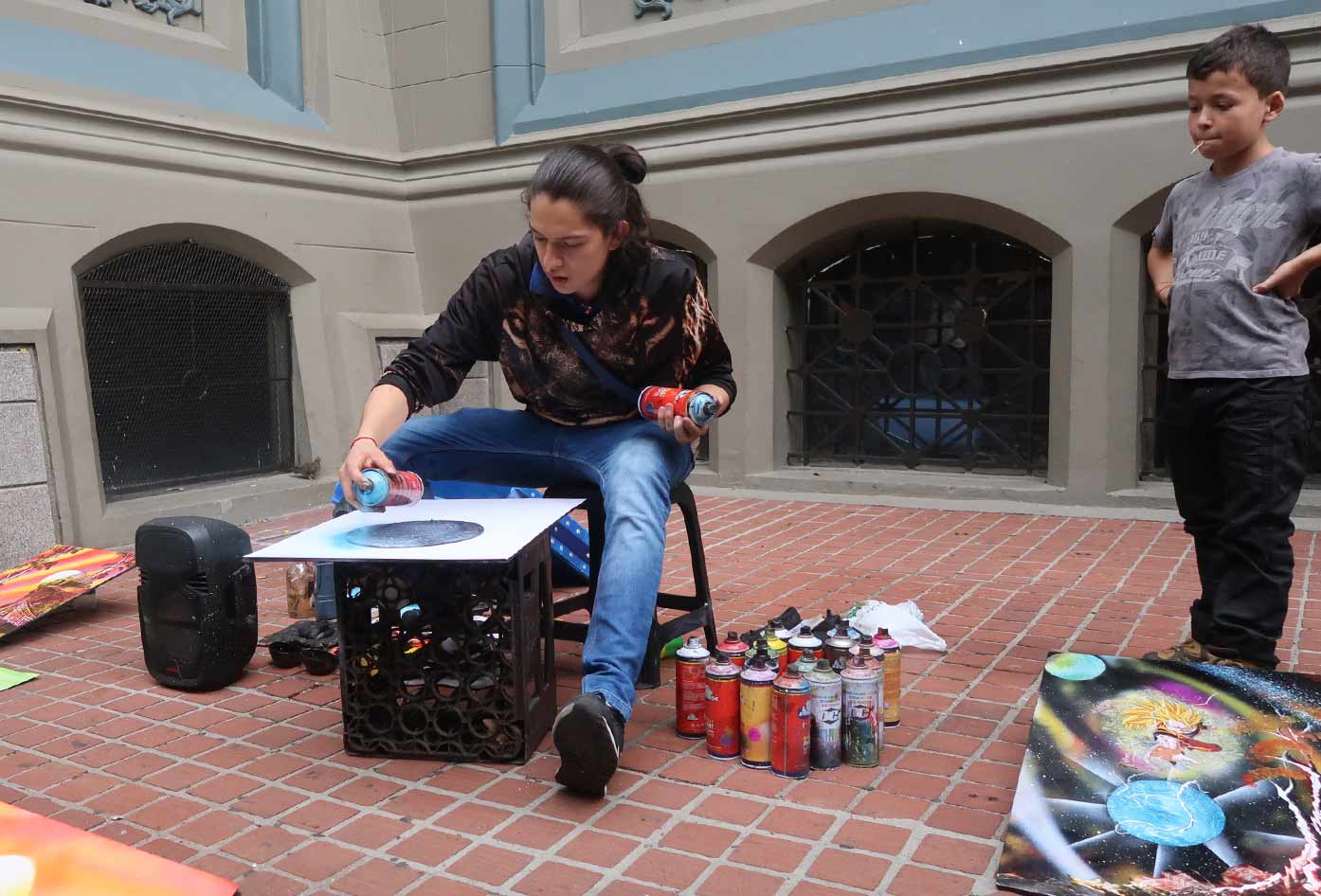 However, as long as you're not flaunting your wealth and riches (plus providing you've read some of my solo travel tips for staying safe in South America) you should be fine.
Just have an idea where you are going, for example, let's say you're going to the Parque de las Luces great go the long way round from Parque Berrio station and you'll pass through the downtown area.
Here you'll begin to see the overwhelming depth of the city of Medellin and why you do need to be cautious.
With a quick walk you'll be fine just don't veer off onto any back streets or those roads which look unoccupied (easily done).
San Antonio de Pereira
A bus ride to San Antonio de Pereira from Medellin on a Sunday is a perfect way to get out of the city for a new experience. Best of all, it's free to be here and the atmosphere is very cheerful.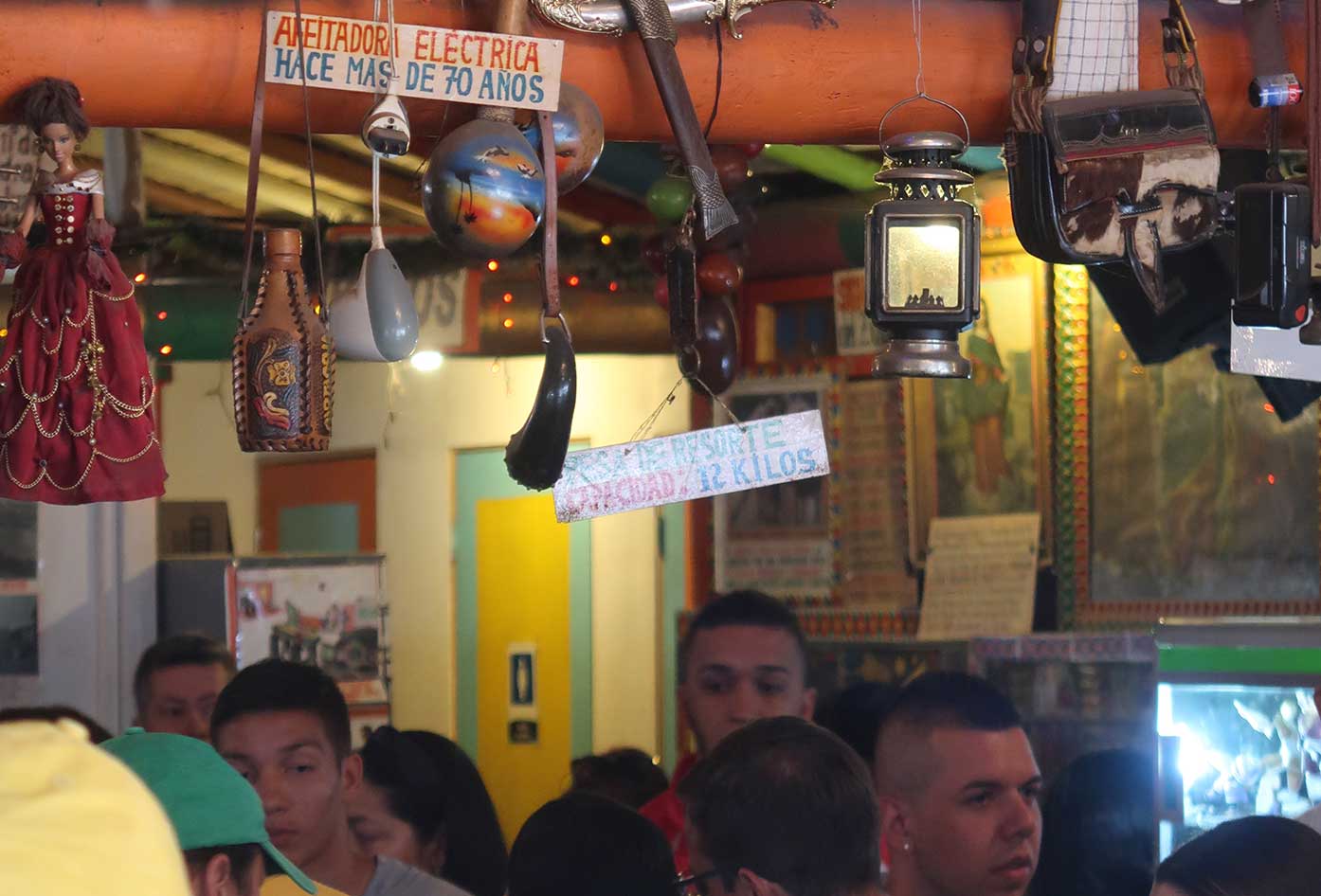 As any Paisa will tell you, you can't visit San Antonio de Pereira without trying one of the traditional Colombian desserts.
Postres San Antonio is a famous restaurant that specializes only in postres and offers its visitor an Aladdin's cave style experience.
On entering you'll find a big queue of people amongst colorful furnishing ranging from musical instruments to religious images, maps, coins and bills, birdcages, flags, and even typewriters.
The list goes on, this is definitely a place you wouldn't want to miss and if you do feel like spending some of your reserved travel budgets, the postres go down a treat with tons of flavor to choose from
Sabaneta
If you want to get a different feel of Medellin and its surrounding counterparts, you could always transport yourself over to Sabaneta.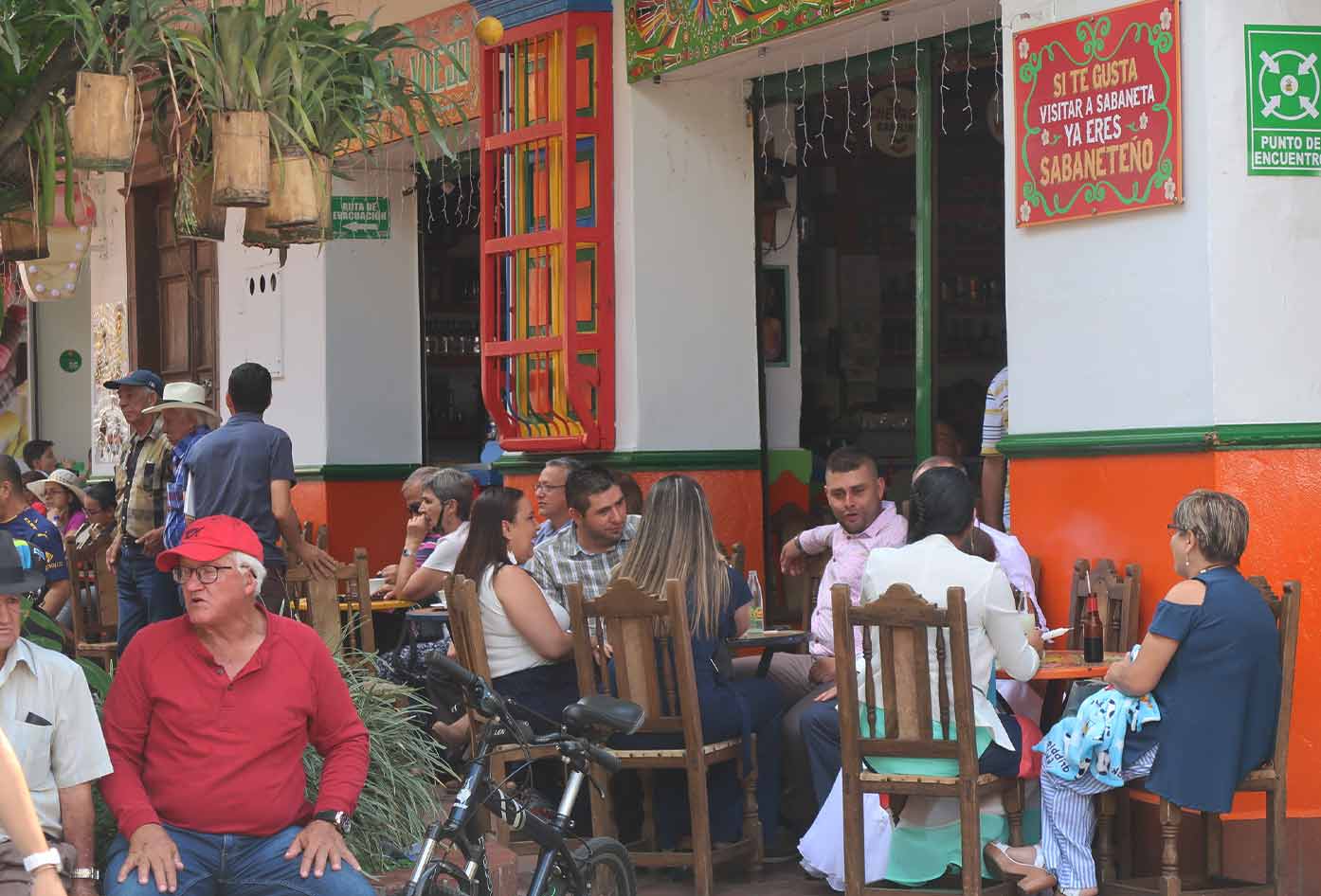 Technically a municipality in its own right and not a part of Medellin, however, that should give you even more reason to visit.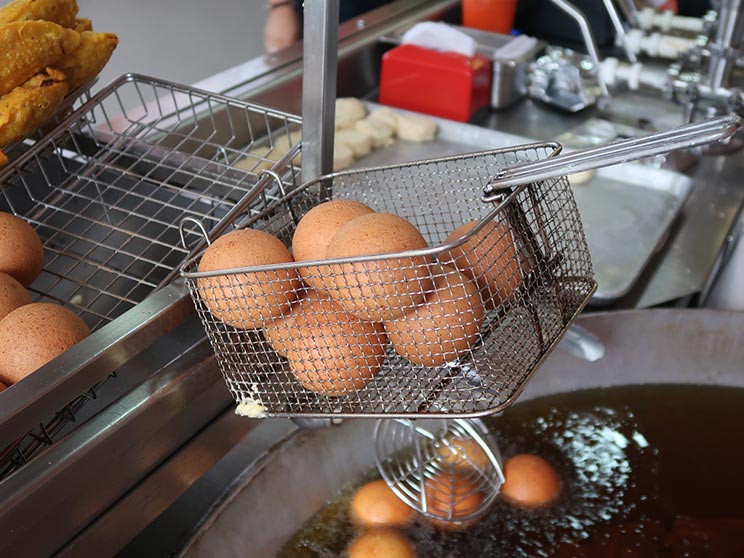 With just a short ride on the metro, you can connect yourself with yet another municipality that makes up part of the Antioquia region.
Sabaneta is not only famous for its street food market in the evenings and on Sundays but also the giant Bueñelos you can find!
In fact, if you are in Medellin and not yet tried a Bueñelo get yourself to Sabaneta to try one. With some of the oldest bars and restaurants on this side of the Valley, everybody is welcome here; well, almost everyone 😉
The main attraction in Sabenata is El Parque which is a popular place to congregate and enjoy a good old chin-wag with close friends and family.
Las Palmas
This is a popular viewpoint or mirador located near in the hills of El Poblado and a great place to come to escape the city.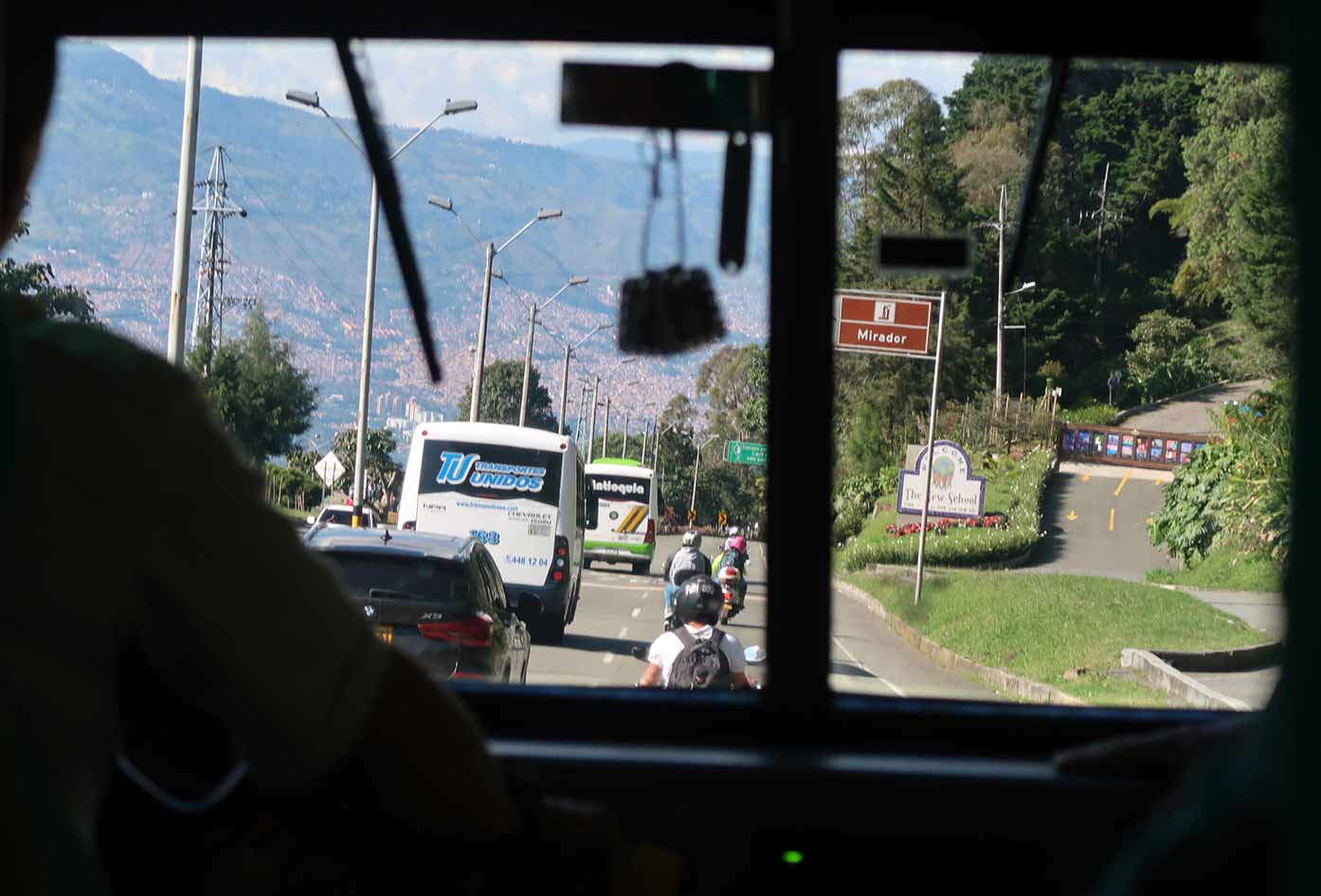 Traveling from the Airport to Medellin, whether by car, or bus, you will pass this area. It's popular with locals, especially in the evenings!
I suggest you come here during the daytime when it's a little quieter and soak up some of the best views of the sprawling Aburrá valley and the city of Medellin.
Try to carry some type of travel umbrella or a decent rain jacket that can keep you dry, if you feel it will rain that day.
Public Library
Located in the Carlos E Restrepo neighborhood this is a beautifully designed Public Library that is open to everyone.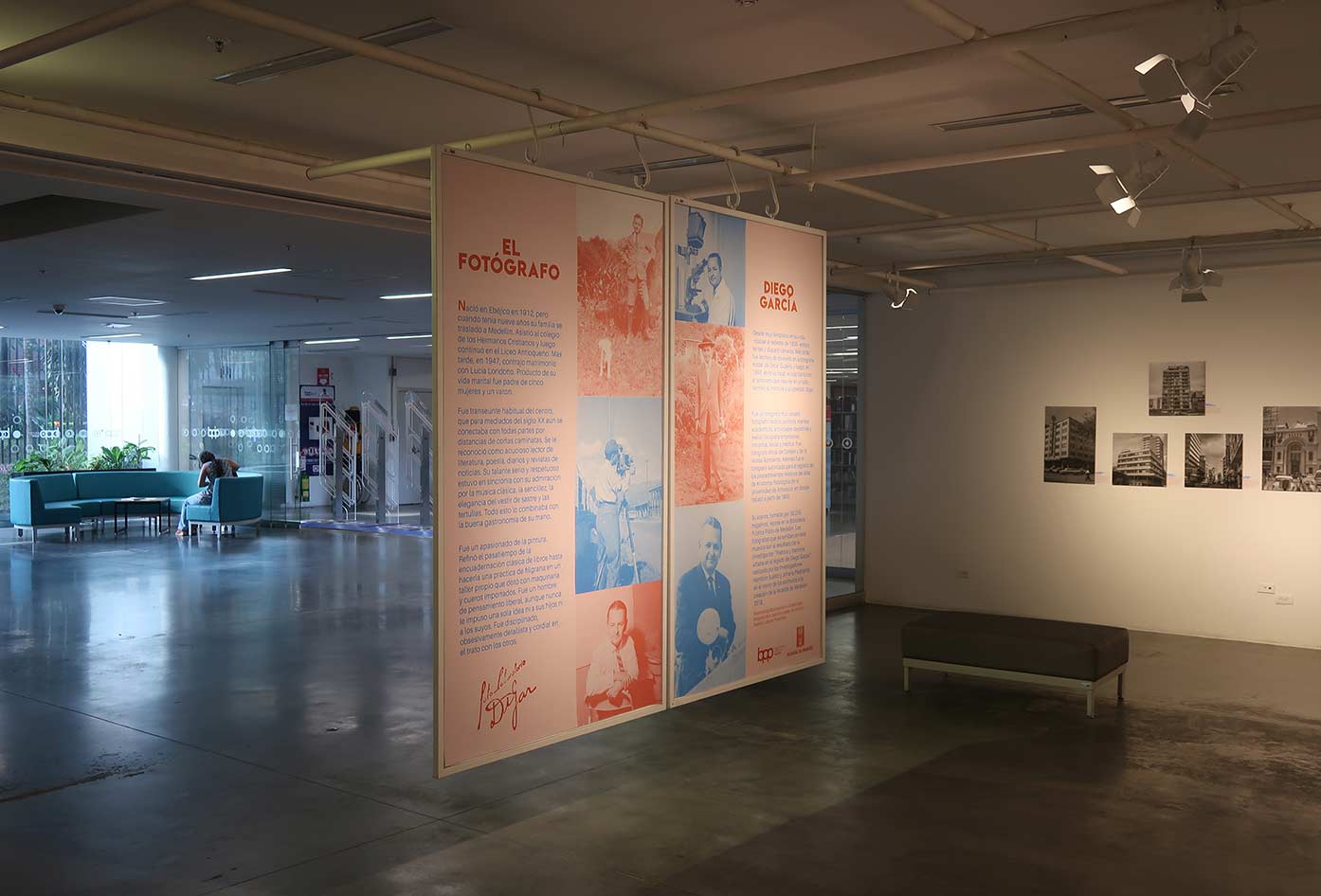 If you have some time in Medellin and want to get off the beaten track a little trip to the Carlos E Restrepo neighborhood is a must.
It will give you the opportunity to connect with a more intellectual/Student vibe within Medellin. The public library offers a modern environment with open space to think, learn, and study.
There are some great book shops where you can get coffee or lunch inside and read books (for free) all located within Carlos E Restrepo. Just get the Metro to the station (Sudamerica) and you're literally there.
Salon Malaga
If you want to get a feel for the history of Medellin and see it through the lens of black and white images, music in a traditional setting; a trip to Salon Malaga is a must.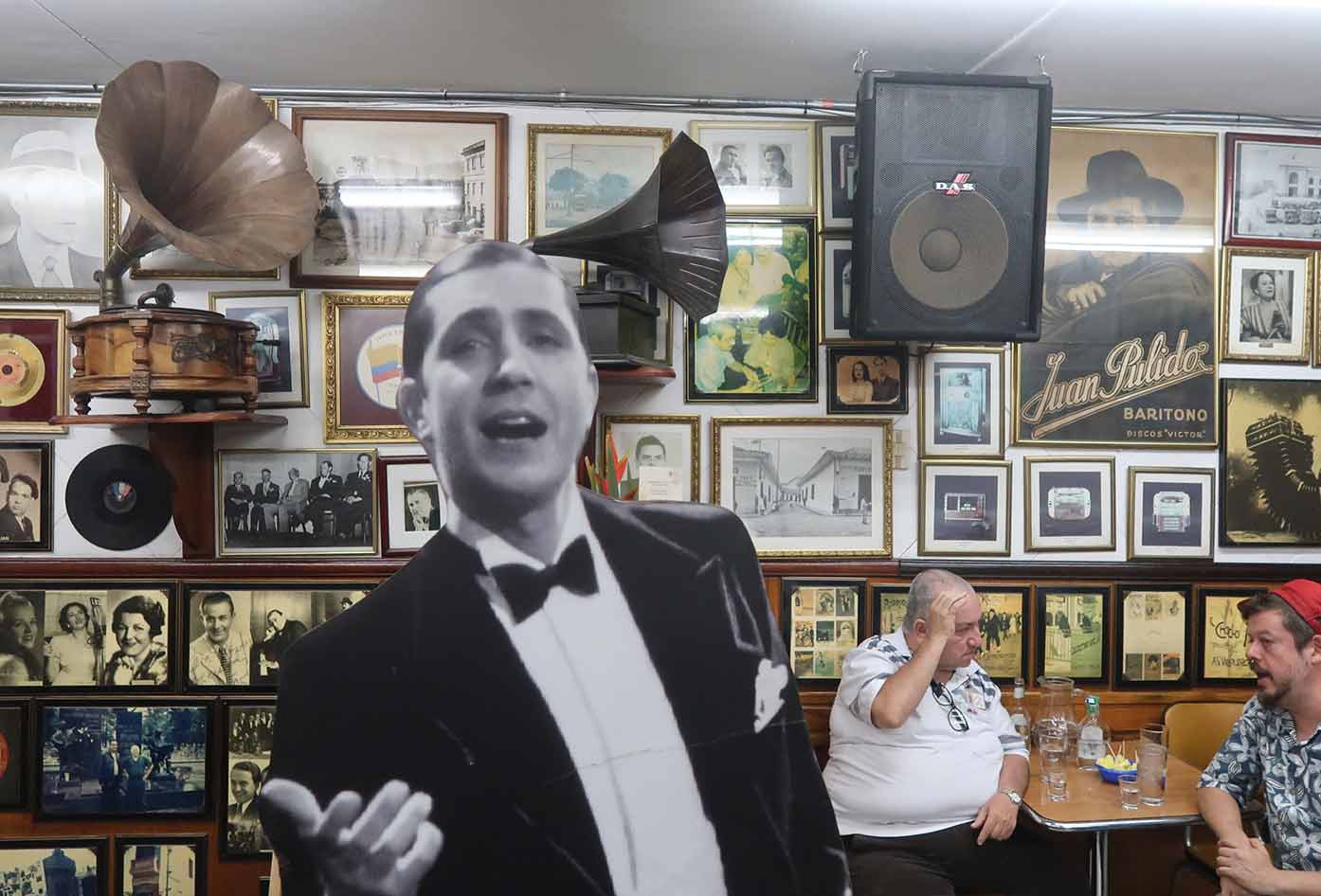 There are some top-notch coffee shops in El Poblado and Laureles, true
However, to sit down and order a Tinto really gives you that nostalgic feeling that may just be the missing part of your trip to Medellin to get an authentic experience; Salon Malaga holds the key!
You can go in and take a look around without "spending money" but I recommend you order a coffee as the price is less than 1USD.
Street Art
As many people will tell you Medellin is safe to visit and the Street art in Medellin is a big deal! Art is a message, in many cases the voice of those who are not often heard.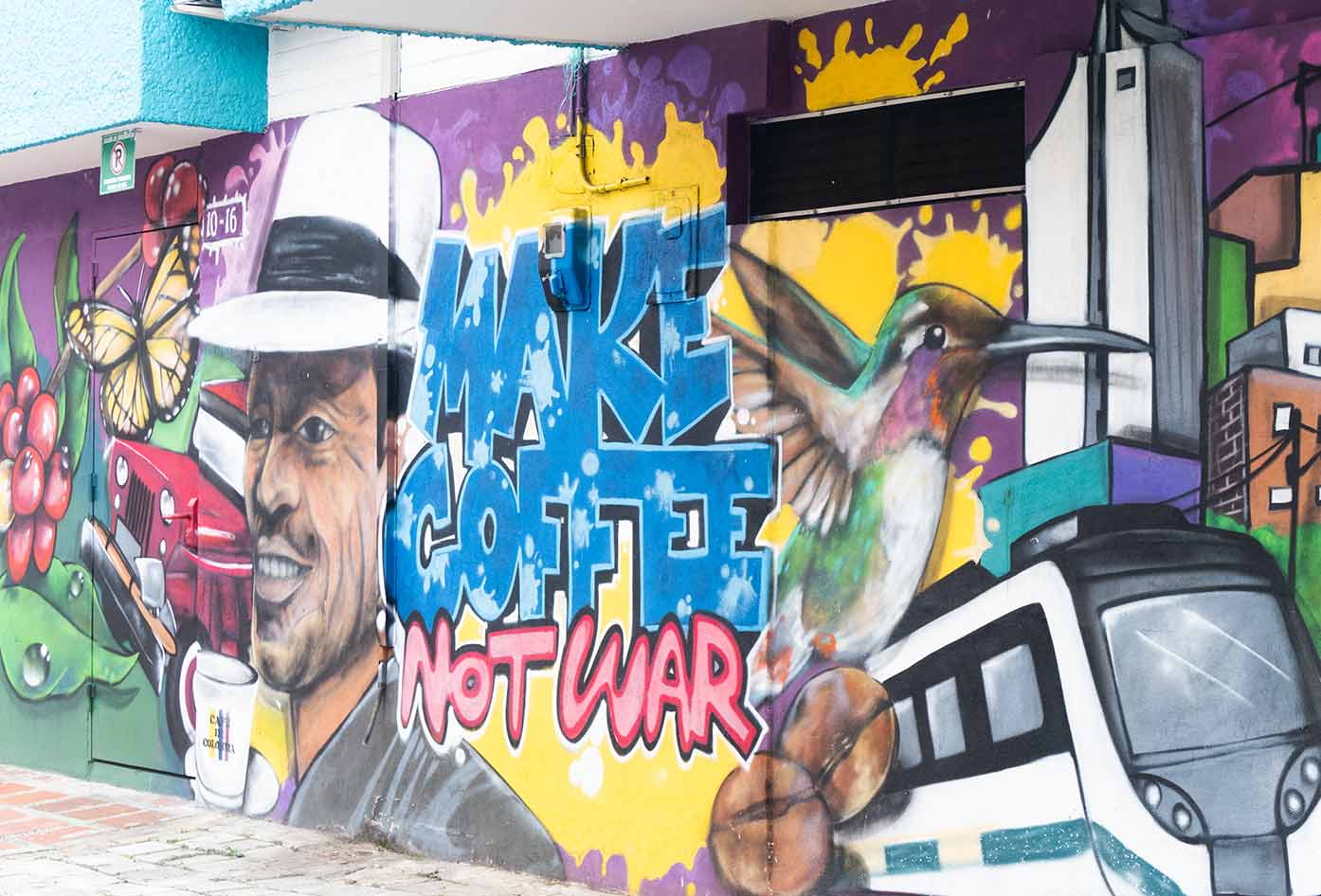 When in Medellin, take advantage of this 'Free Art Gallery' to learn about the city. I have learned a lot via my own interpretations vs what I have learned about the city through observing street art around the city.
Mercado del Tranvia
As I mentioned in the guide on what to do in Medellin the Metro system offers various modes of transport; with the tram being one of them.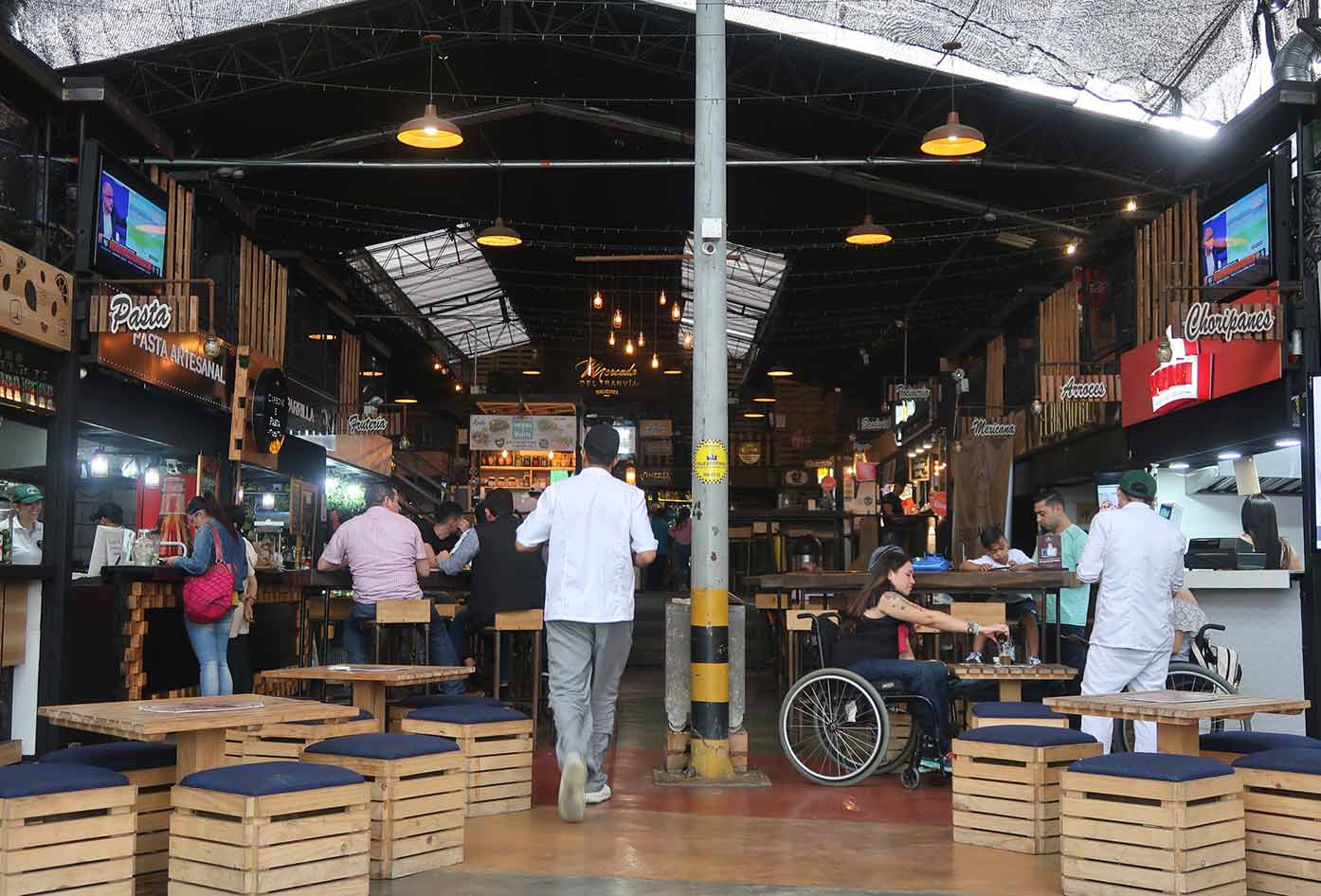 Get on the tram from station San Antonio; head down the steps and you can take the tranvía towards station Buenos Aires.
Within a few minutes, you'll arrive at Mercado del Tranvía which is an indoor food court and a great environment to hang out for a little while. You can walk back down the hill towards the center.
Free Things to do in Medellin
We have now come to the end of this guide.
I hope you enjoyed looking at some of the free things to do in Medellin.
Yes, you'll need to hop on public transport to get to them, however, if you are staying in the El Poblado you should have no trouble connecting yourself with any of these landmarks.
Depending on what time of year you visit Medellin you may find it to be raining and wet for the most part of your stay so I recommend you check the best time to visit to avoid disappointment.
You can be sure in some of the places I've suggested you won't see groves of backpackers and tourists mindlessly wandering around; take this as an opportunity to get off-the-beaten-track whilst exploring the city.
For more Colombia inspiration see my backpacking Colombia guide!
📌 Like this article? Pin it…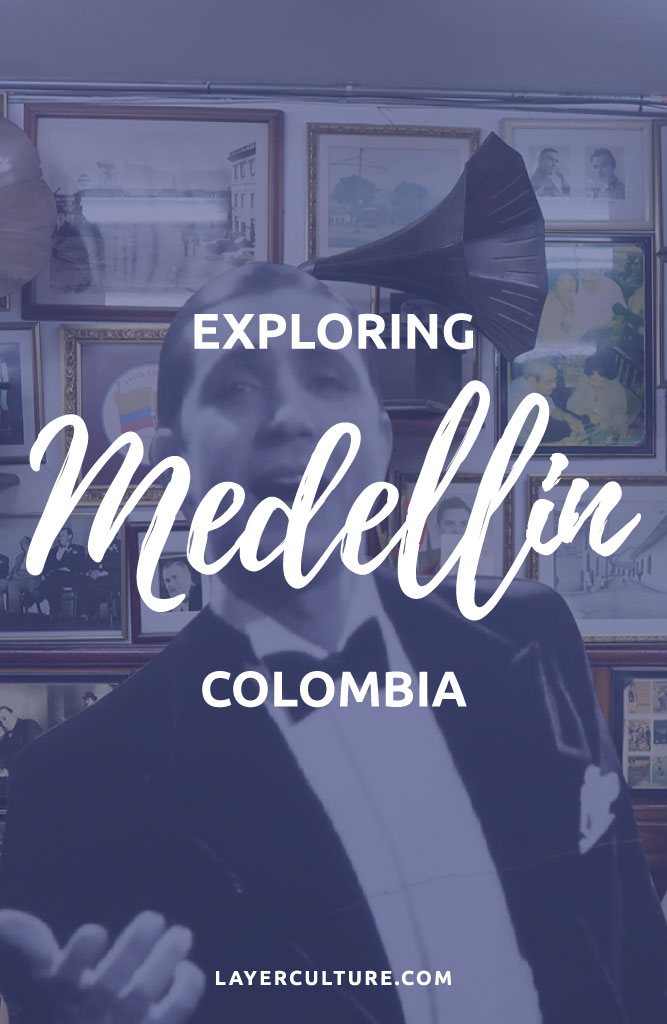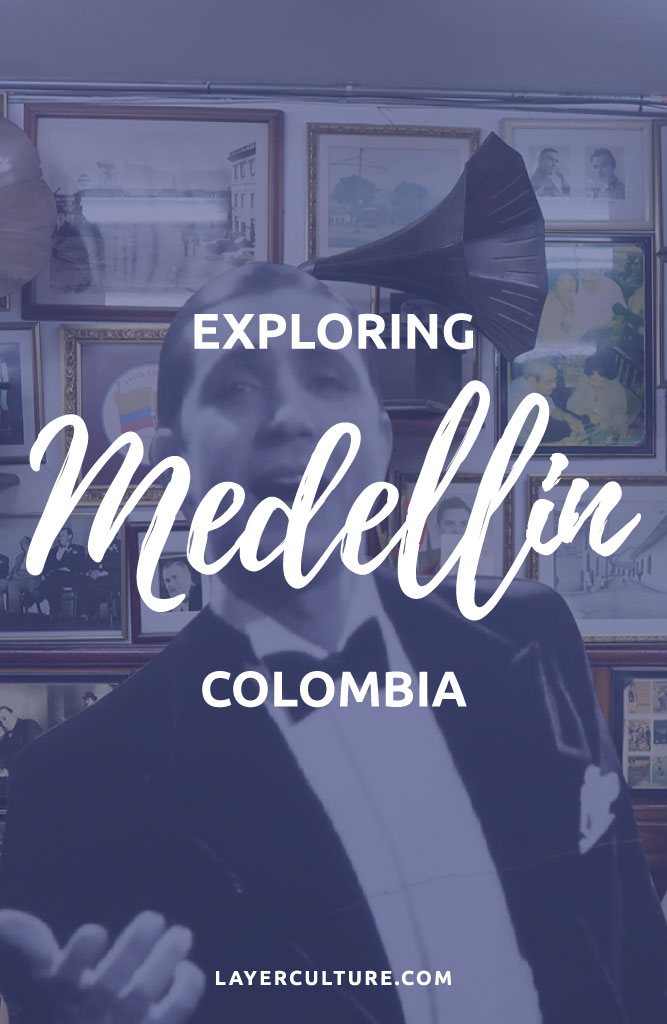 Missing something? Got tips, tricks & advice we can learn from?
💬 Leave a nice comment or let's start a conversation below!
---
"Dear friend! Some links in this post contain affiliate links. Meaning, if you click through and make a purchase, book a hostel or sign up for a tour, I may earn a small commission at no additional cost to you. Your support means a lot and helps me to keep traveling and maintaining the quality of this site for you."