Are you looking for things to do in Chiapas, Mexico?
This guide will provide you with a variety of cool things to do and fascinating things to see in the region.
As a whole, you will find that Chiapas, being a sovereign state, is quite different from the other Mexican states that you may have visited!
This is mainly due to its topography and the sheer amount of lush jungle terrain that surrounds the region.
You'll need to make sure that you are well-prepped before coming!
Things to do in Chiapas
Whilst many head to the backpacker hubs of San Cristóbal de las Casas and Palenque, these only scratch the surface of a region.
This is a region full of life manifested through not only its people but also the stunning nature. In this guide, we'll explore all!
Where is Chiapas?
Located in the deep south of Mexico, Chiapas is a state swathed with jungle and ancient ruins.
It borders the Riviera Maya and class beaches to the east, and the colorful state of Oaxaca to the West.
Chiapas is roughly the same size as Guatemala, which also borders the state to the south.
How to get to Chiapas, Mexico
Due to the terrain, getting to Chiapas is not the easiest task.
Most likely, if trying to be economical, you will be entering and getting around the region by public buses. Be prepared for some long trips!
A bus from Oaxaca City to San Cristóbal de las Casas will take around 11 hours, and will cost you around $35.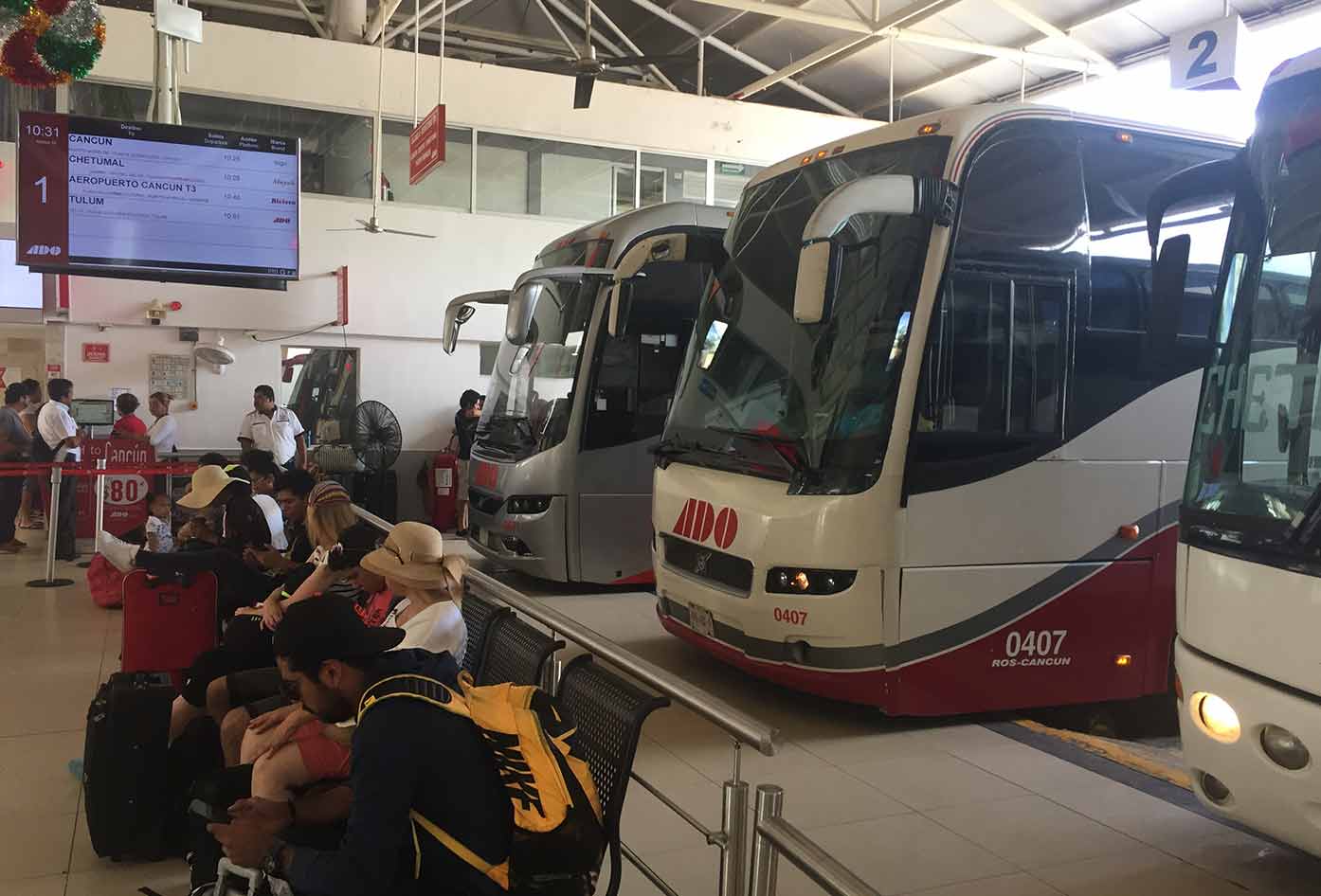 If you are planning on entering the region from neighboring Tulum, you can expect a long journey of 19 hours!
You can also fly into the Villahermosa airport, which has domestic flights from major hubs such as Mexico City, Monterrey, and Cancún.
Is Chiapas dangerous?
The region of Chiapas is relatively safe, especially the touristy areas of Palenque and San Cristóbal de las Casas.
Compared with areas in the north of Mexico, Chiapas lets you relax more during your trip.
There is some concern regarding the EZLN, which is a left-wing militant group that operates in the region.
However, as a tourist, you'll most likely have no issues, and you are only likely to encounter them in the more rural parts. See this guide on safety in Chiapas for more detailed information on how to stay safe here.
You may also come across the EZLN at some roadblocks, but as long as you show respect then there should be no issues.
Things to do in Chiapas
Here are some landmarks in Chiapas, Mexico that I wouldn't want to miss if already in the area.
San Cristobol del las Casas
San Cristobol de las Casas is the main highlight for travelers to Chiapas. Or, in most cases a base for getting to most attractions on this list.
From San Cristobal, you can get to many other places in the Chiapas region. Here you can find a huge market, great coffee, diverse food selections, and some decent hostels with entertainment.
Chiapa de Corzo
This small city has an amazing level of architecture, from the main square outward.
You'll enjoy checking out the beauty of the churches as well as the central fountain that's lasted all the way since 1562.
Not to mention there's the La Pochota tree, which is actually the heart of the entire town.
In the Spanish way, the town was built around this tree and it still lives in the center of town, along with a beautiful clock tower, from 1950.
Add this to your list of things to do in Chiapas! Explore the area and don't miss the gothic, renaissance, and neoclassical architecture.
Canon del Sumidero
This is a natural beauty worth visiting during any travel to Chiapas.
The boat tour which you can do at Sumidero Canyon offers you a thrilling experience by means of a tour-operated motorboat.
Whilst more for the adventurous type, this attraction has plenty of other sites, including a natural waterfall, which you can visit.
El Arcotete
This beautiful location is easy to walk on your own or you can get a tour to take you even further through.
There are caves and nature trails throughout the area that you can explore and you'll love spending a few hours or even a full day there.
There's just so much to look at including the bridges and more.
There is a fee to get in, but worth it when you spend the night for a chance to enjoy the peaceful area after dark (or at sunrise).
Lagunas de Montebello National Park
The lakes in this park are only one part (though a large part) of the beauty that you're going to see.
Travelers looking to do hiking in Chiapas come here. The park has a total of 59 lakes and is enclosed in a pine forest. On top of all of that natural beauty, you'll also find two different Mayan ruins in the area.
All of this definitely gives you plenty to explore and plenty of areas to take your new favorite family photos.
With the option to explore on your own or take a tour to some of the different areas, you're not going to want to miss out on this on your list of things to do in Chiapas.
Visit The Jade Museum
Located in San Cristobal de las Casas, this one should definitely be on the list of things to do in Chiapas as well because it's a unique experience with plenty of beauty.
Plus, if you're looking to get indoors for a while it's a great way to go.
You can see some of the most beautiful, antique jade pieces you'll find anywhere and you'll even be able to see some replicas of architectural finds and historical treasures.
It's a small museum, but you'll get to learn some cool facts about Mexico so one that you're definitely not going to want to miss out on.
Visit Zinacantan
If you want things to do in Chiapas this beautiful little town is definitely the place to go for local culture and other Mexican traditions you definitely don't want to miss out.
Whether you're going by the homes of the locals (where many sell items) or checking out the actual plaza on market days, you're going to find some amazing items that you can't get anywhere else.
These items are naturally fair trade, because you're buying them directly from the creator and getting something one-of-a-kind that supports a local family, and they're beautiful as well.
Volcán Tacina
A stratovolcano of over 4000 meters, Volcán Tacina is the second largest volcano in all of Central America.
It is still active, with its last eruption occurring in 1986.
Whilst straddling in both Chiapas and Guatemala, the route from Mexico is arguably easier and more defined to climb. You'll first head to the town of Tapachula, and then onto the small town of Taliquan.
The hike takes a couple of days, following: La Linea. It's best between December and April, which marks the region's dry season.
Chiapas Travel Tips
See these travel tips for Chiapas to ensure you have the best stay whether you're on vacation, backpacking, or traveling with friends.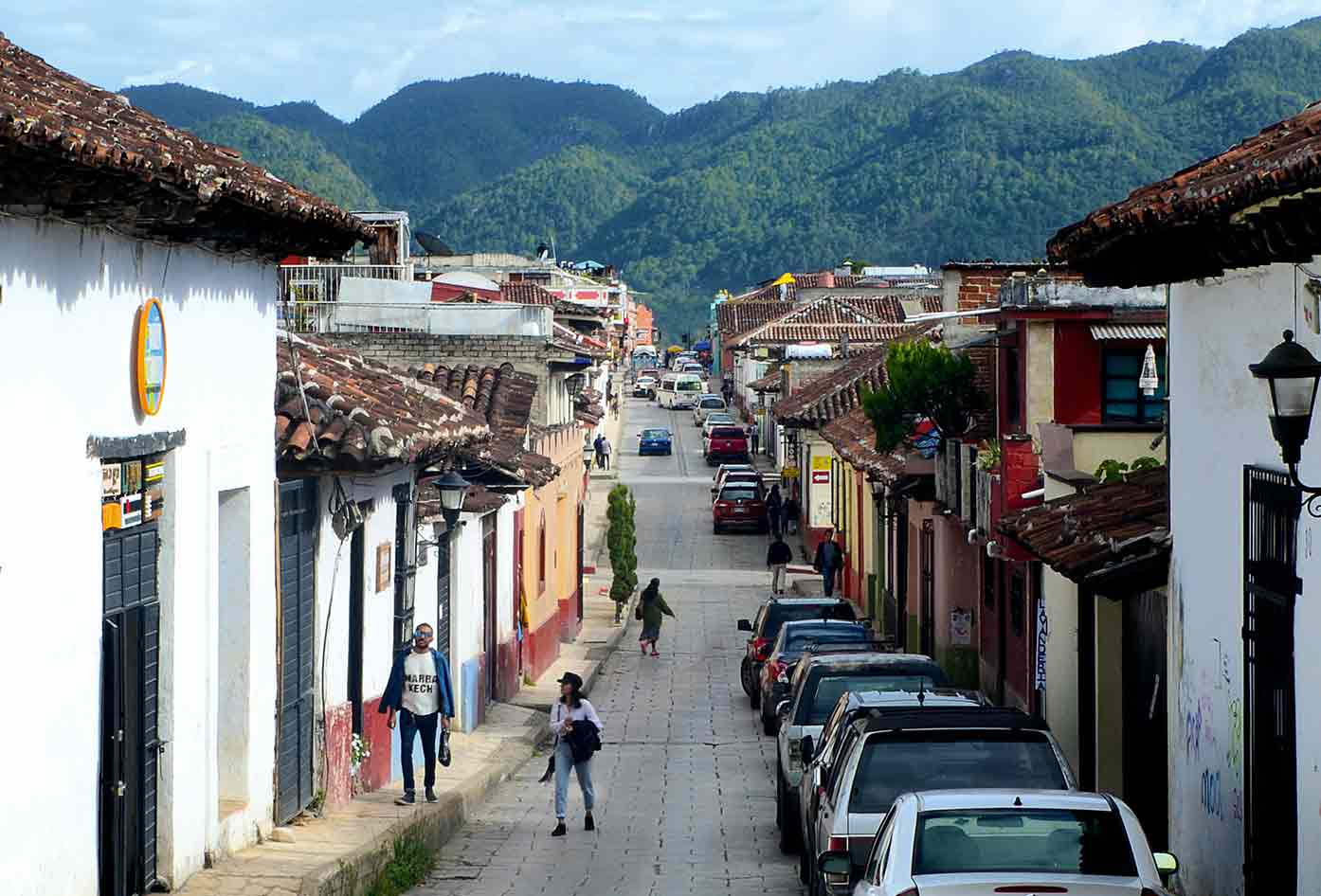 ⤵️ Dan's Travel Tips For Chiapas:
Another experience off the Gringo Trail is the Agua Azul Waterfalls, which can be seen as a day trip from San Cristóbal. The journey (roundtrip) takes around 4 hours. Surrounded by lush, untouched jungle, the area is home to a series of overlapping waterfalls and outstanding emerald green pools of water. Perfect for photo-ops!
Pack the essentials for visit ruins and the jungle area: eco-friendly bug spray or repellent, a decent pair of walking shoes, a UV sunhat, biodegradable sunscreen, and a water filter bottle.
You'll only find ATMs in the cities and remember cash is the rule. Also, keep small bills and coins.
If you rent a car here, remember Chiapas is safe but take some precautions such as avoid driving at night. It's common find road blocks between Palenque- Ocosingo and San Cristobal-Ocosingo.
Don't be afraid if you encounter road blocks while driving. People usually just want some change or want to sell you something.
You can easily reach Chiapas by bus. See this guide to bus travel in Mexico for more. ADO is the best service in the region and connects well with the neighboring states of Oaxaca and the Riviera Maya.
San Cristobal de las Casas y Palenque are the best places for accommodation. From each one, you can visit the main attractions.
Don't forget to carry a travel hoodie or equivalent as the weather in San Cristobal can get cold.
You'll find yourself taking a dip more than once. So, bring your swimsuit and water shoes is a must.
Visit Zinancantán from San Cristobal de las Casas. It's the best place to buy handmade textiles.(Get your Mexican Spanish up to speed)
Join tours visiting ruins and towns. This is recommended if you prefer not to think about logistics. Also, it´s good to learn from local guides about culture and traditions.
Try local dishes such as Huevos Chiapaniecos (Chiapanecos eggs) and Tascalate (an anciente indigenous drink) are delicious.
I loved the area of Palenque and would recommend you to stay inside the archaeological park zone. Here you can jump on some early morning tours where you may even spot a jaguar.
Best Time to Visit Chiapas
Chiapas experiences a varied climate in different regions due to its topography. Overall, the best time to visit the Chiapas region would be between November and May.
In San Cristóbal, the temperature is a lot cooler than the rest of the region. For anybody visiting Chiapas, the best time to go is between November to May, where temperatures average a pleasant 72-82°F.
The rainfall is also at its lowest during these times. Regardless of when you go, bring extra layers as it rapidly cools during the night!
Palenque has a much more tropical climate. March and April are the hottest months to visit with an average of 95°F.
Between November and May are generally good to visit with warm temperatures throughout. During the wet season, which runs from June until October, there is a very high level of precipitation.
The best time to head to Palenque is between January and April.
Got Travel Insurance for Chiapas?

Designed by travelers, for travelers, World Nomads covers more than 150 adventure sports and activities so you can explore your boundaries.
Things to do in Chiapas
Having read this guide, you should now know the best places to visit in Chiapas as well as what to do in this beautiful region.
You need to remain ambitious to explore this stunning area and be able to discover the secrets of its lesser-known gems.
Following on with this guide of things to do in Chiapas should make sure you have ample ambition to go out and see this amazing part of Mexico up close and personal – you'll not regret it!
Will you combine a visit to Chiapas with other places in Mexico? See this backpacking Mexico to learn more things to do and see in the country!
📌 Like this article? Pin it…
Did this guide help you decide what to see in Chiapas?
💬 Leave a nice comment or let's start a conversation below!
---
"Dear friend! Some links in this post contain affiliate links. Meaning, if you click through and make a purchase, book a hostel or sign up for a tour, I may earn a small commission at no additional cost to you. Your support means a lot and helps me to keep traveling and maintaining the quality of this site for you."