Welcome to this guide on things to do in Flores, Guatemala.
Located in the northern Petén region of Guatemala, Flores is a small town based in the middle of a lake.
As well as its proximity to the Tikal Ruins, there are lots to explore in this town and lake.
Things to do in Flores Guatemala
In this guide, aside from looking at what to do here, we'll explore both why you should visit Flores and how to get there from the capital.
We'll also look at the best time to visit, and some of my recommendations to get the most out of your trip!
Is Flores, Guatemala worth visiting?
Yes! For many, the biggest draw is the illustrious Tikal Ruins, which are some of the biggest in Central America.
See my guide on how to get from Flores to Tikal for more advice.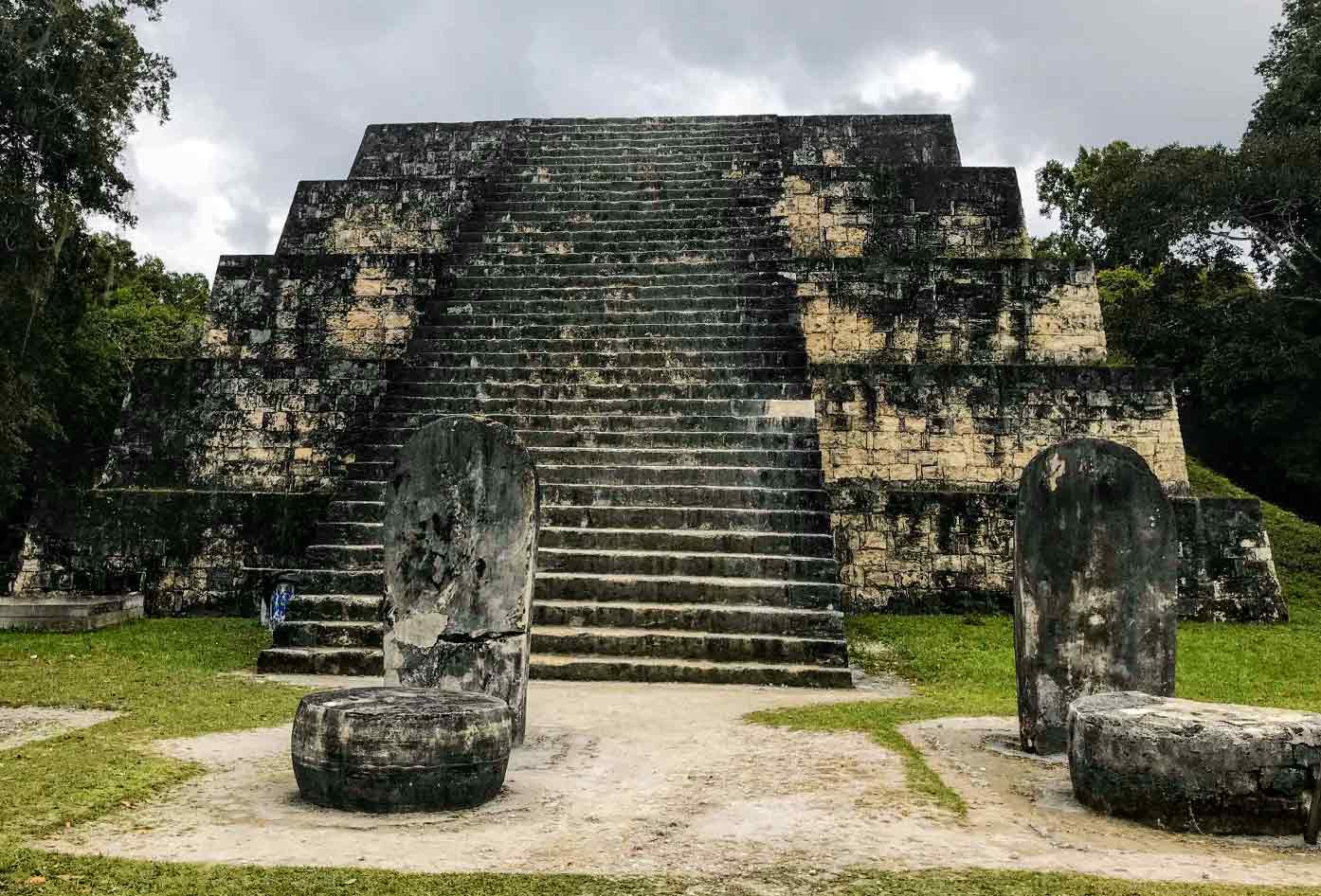 In this particular guide, we'll focus on the town of Flores, which has some great gems to explore!
Situated in the middle of Petén Lake, the small island is full of life yet maintains a very chill atmosphere.
Enjoy the lake by day, stroll around the plaza and cathedral in the evening, and then explore the town at night.
How to get to Flores
Located in the northern Petén region of Guatemala, it can be difficult to get to Flores. There are generally two main ways to access the area.
The first is by taking a bus from Guatemala City, which takes a good 14 hours (overnight option is best here).
There are also services that can get you there from Antigua and Lake Atitlan but will both go through the capital.
The other option is from the neighboring country of Belize, where various shuttle services will take you there.
Shuttles normally start in Chetumal (Mexico) and have stops in both Belize City and San Ignacio.
Things to do in Flores
Let's now look below at some of the best things to do in Flores!
These are some great recommendations, especially for those passing through with limited time in this gateway location.
Flores Island
One thing you should note to avoid disappointment is that the island itself is very small.
You can easily walk around the island in about half an hour, and despite more tourist presence here it still feels very quaint and unassuming.
Check out the south-east section where there are lots of vendors and some bargain souvenirs.
Jorge's Rope Swing
This little gem was a great find when I went to Flores!
You can ask one of the local fishermen to take you to the smaller island and arrange a time to come pick you up.
Jorge and his family live on the island and are very welcoming and friendly.
As well as owning a small accommodation, there are three rope-wings. They are built high up into the trees for the maximum swing!
Actún Can Cave
There are lots of caves in this region of Guatemala, and Actún Can is one of the best.
As well as seeing stalagmites, you can opt to explore deeper as long as you don't mind some tight gaps.
Be sure to bring a strong headlight as it can get very dark and look out for the bats!
It is located roughly 2km from Flores in the neighboring town of Santa Elena, once you've crossed the bridge.
You can easily see it independently, and only need a half-day for this gem.
Flores Travel Tips
As you have seen, Flores is a great spot to hang out.
With the lake on your doorstep, and many boats and fishermen available, it is a must that you explore Petén Lake.
As well as Jorge's Rope Swing, there are lots of little inlets and small islands that you can explore!
Similar to how the boats work in Lake Atitlan, just let your ride know when you want to be picked up and they'll be there.
Best Time to go to Flores
When is best to go? The spring months of April and May are the hottest to visit, with averages of between 85-90°F.
The winter season from November to February is also a good time to visit, with temperatures hovering around a pleasant 80°F.
Rainfall is at its highest around the summer months, but heading between January and April should promise the most rain-free trip!
Travel Insurance for Guatemala
I always recommend backpackers and travelers (no matter who you are) use World Nomads Insurance for fully comprehensive cover.

If you are due to travel soon, you can get a Get A Free Quote by clicking the link or the image above and filling out your details – that way you'll get instant cover from the exact date that you choose.
On many occasions World Nomads has provided me with reliable insurance cover for travel in Latin America and the rest of the world.
Things to do in Flores
In this Flores travel guide, we've explored the small island in the middle of the Petén lake, and some cool things to do like Jorge's Rope Swing and the Actún Can caves.
We've also looked at the best time to go, how to get there, as well as my recommendations.
Flores is really one of a kind, and a visit here will allow you to relax and experience a unique kind of island life!
See this guide to backpacking Guatemala for even more ideas on where to go in this amazing country.
📌 Like this article? Pin it…
Are you thinking of traveling to Flores, Guatemala soon?
💬 Leave a nice comment or let's start a conversation below!
---
"Dear friend! Some links in this post contain affiliate links. Meaning, if you click through and make a purchase, book a hostel or sign up for a tour, I may earn a small commission at no additional cost to you. Your support means a lot and helps me to keep traveling and maintaining the quality of this site for you."