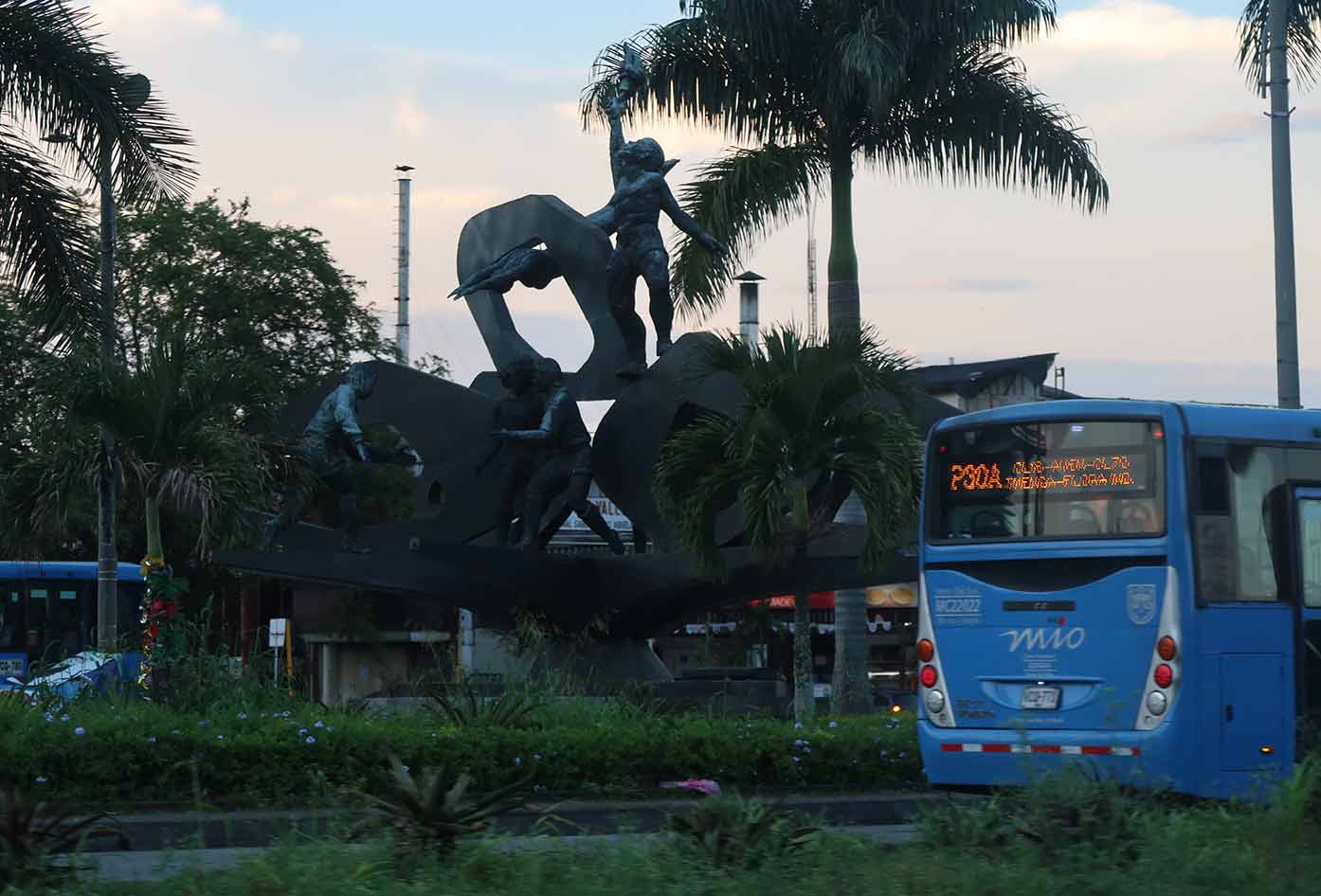 Are you traveling to Colombia and looking for the best things to do in Cali?
Cali is a city that is famous for Salsa dancing and with seasoned travelers and beginner backpackers looking to connect with the sizzling side of Colombia's Valle de Cauca.
Not to mention, there is more than what meets the eye. Just think of hidden gems and cultural experiences to enjoy within the city limits.
Best Things to do in Cali, Colombia
In this guide we'll explore Cali, the best things to do and see, how to get there, how to stay safe as well as the best time to visit.
If you are reading about Cali for the first time, you'll want to know whether or not it is worth your time coming here or not, right?
Is Cali (Colombia) worth visiting?
In Cali you'll find everything from unique history, urban installations, street art, sexy salsa clubs, tropical hikes, and some great restaurants.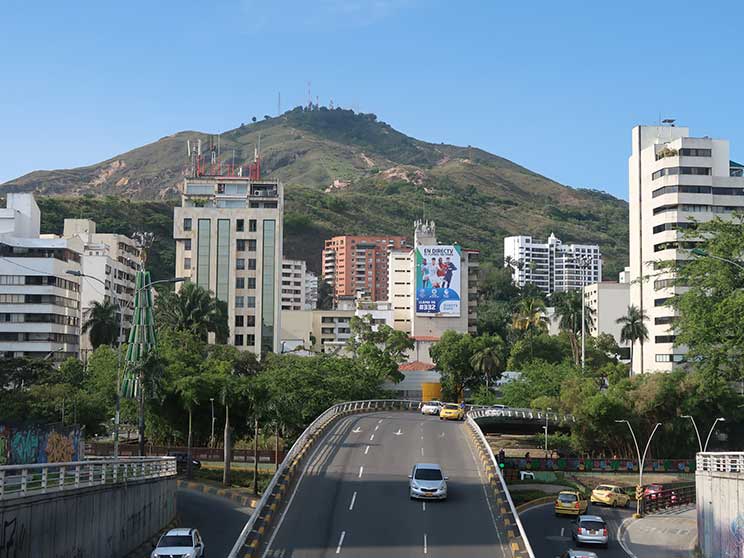 But that's not all you'll find here. Once you start to look at all things to do outside of the city you start to see why Cali is a truly special city to visit.
If you're visiting Cali solely for salsa music, you'll find everything from hole-in-the-wall salsa joints to jam-packed salsa stadiums.
The taxis, the bars, and even the oldest residents in the city are not afraid to crank up the volume – so tune your ears for this city.
How to get to Cali
Are you looking at ways to get to Cali that allow you to see other interesting sights along the way?
Brace yourself! I traveled from Medellin to Cali via Periera by land, and in total it took around 10 hours via shuttle bus.
If you are traveling from Bogota to Cali then you can expect a similar 10 hours journey through the mountains. The Bolivariano service is one of the most popular bus companies to travel with.
The most convenient way is to fly but you miss out on a lot of the breathtaking mountain landscape views that Colombia is known for.
Is Cali Safe?
This may (or may not) come as a surprise to you. The poverty rate in Cali is on the increase and many people live way below the poverty line.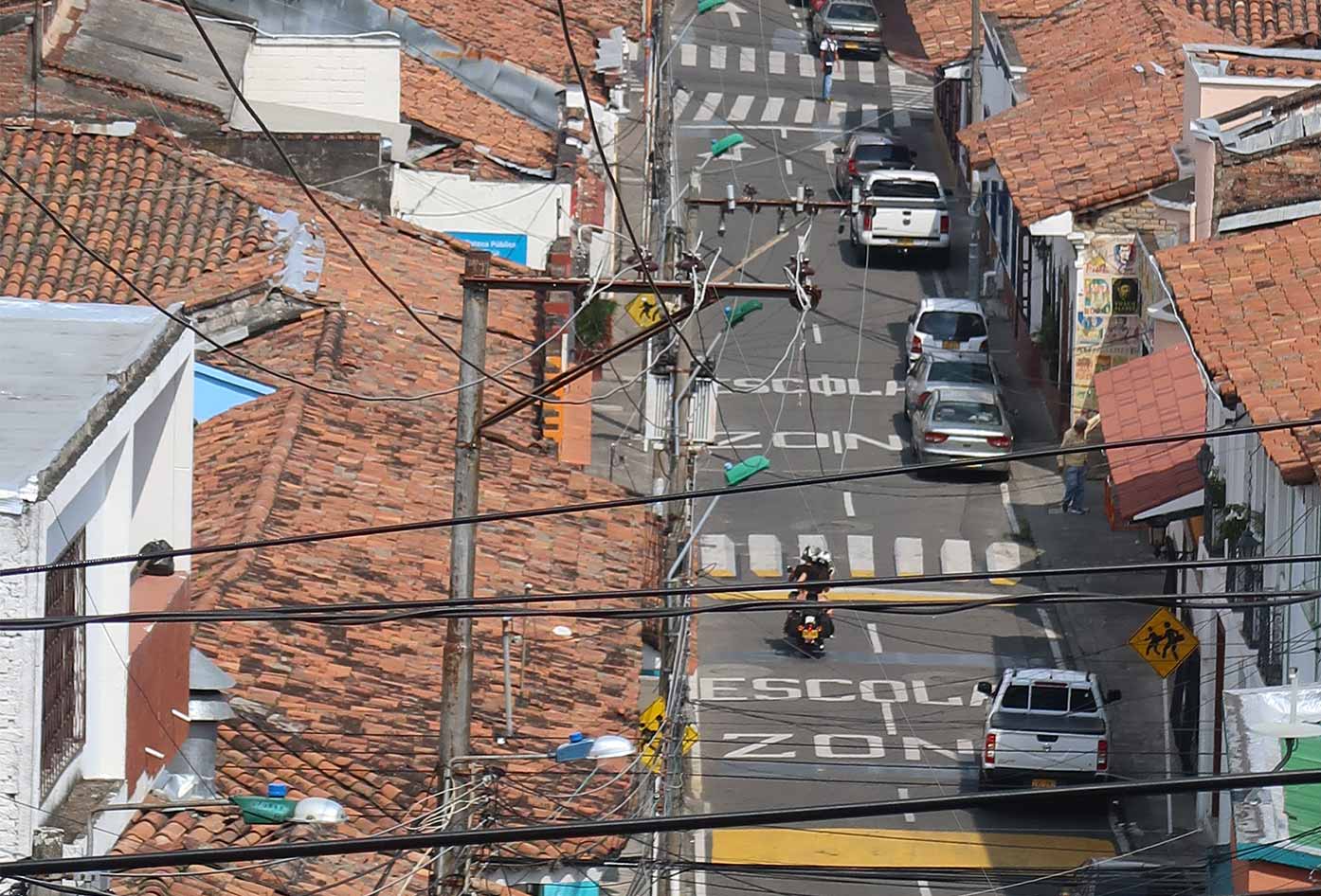 This is noticeable with any short walk through the city, especially when compared with other Colombian cities such as Medellin or Bogota.
If you avoid wandering into neighborhoods, stick to the main streets and stay in suggested neighborhoods such as San Antonio and Barrio Granada you will find it a pleasant place to walk around during the day.
💡Smart Travel Tip
Other than to eat or visit places such as Barrio Granada I would try to avoid going out at night, unless you have a specific place to go to.
Cali is a huge city, but the chances are your activities will be centered around the main areas, and if you do go to one of the Salsa clubs, carry the bare minimum. Read more on safety in Cali here on this blog.
Things to do in Cali, Colombia
In Cali, you'll encounter a different vibe, reminiscent of Colombia's Caribbean coast, but instead, you are in a large metropolis city.
Let's see some of the things you can immediately see and do on arrival:
Barrio San Antonio
Known for its easy-going cafés and hilltop park, for most travelers arriving in Cali for the first time, Barrio San Antonio is the first stop.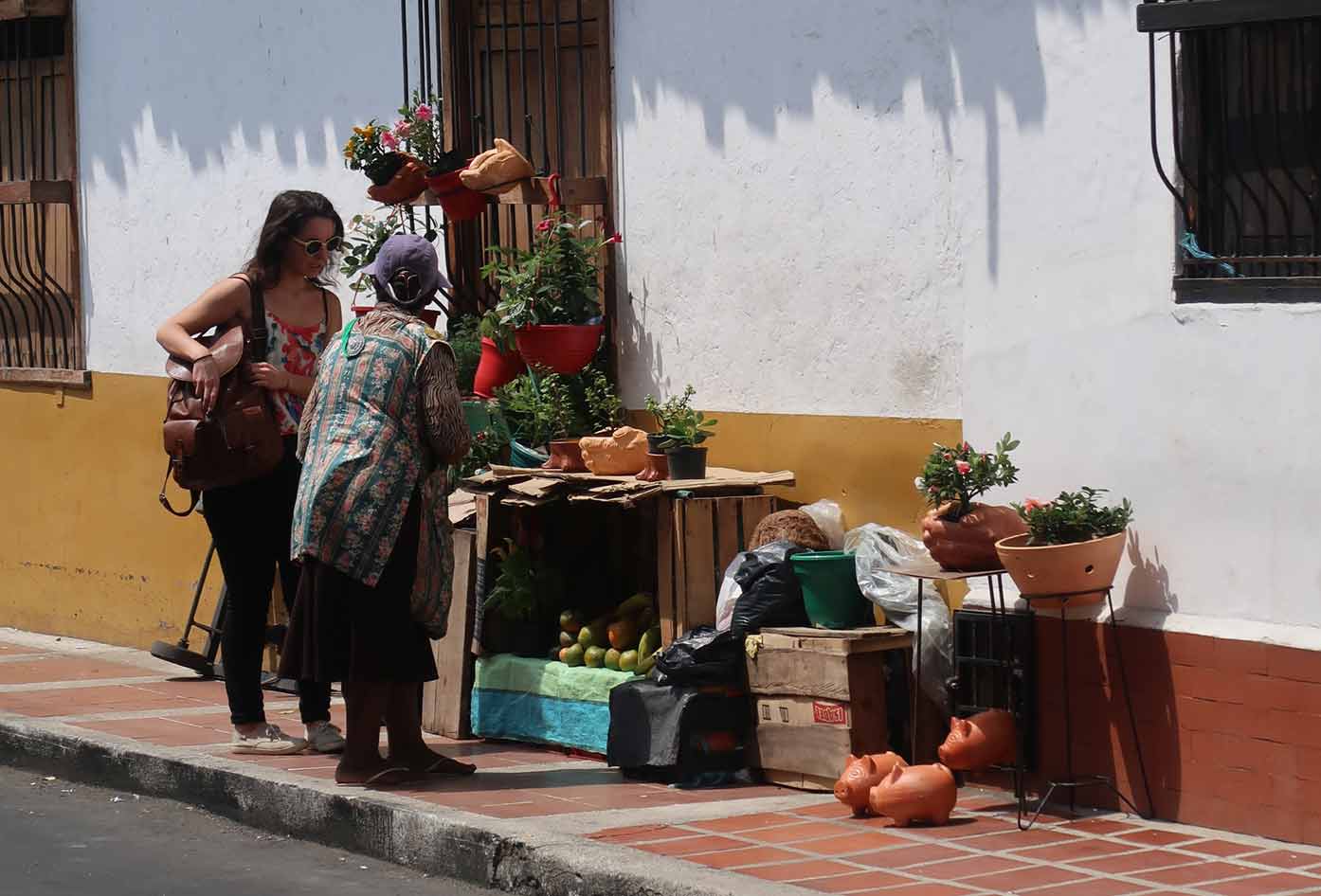 As one of the city's oldest neighborhoods, you'll find everything from traditional restaurants to colorful street art and salsa dance classes.
Museo Arqueológico La Merced
This Archeological museum is a very well-maintained and invaluable piece of history in the center of Cali. Museo La Merced is worth checking out just for the building itself.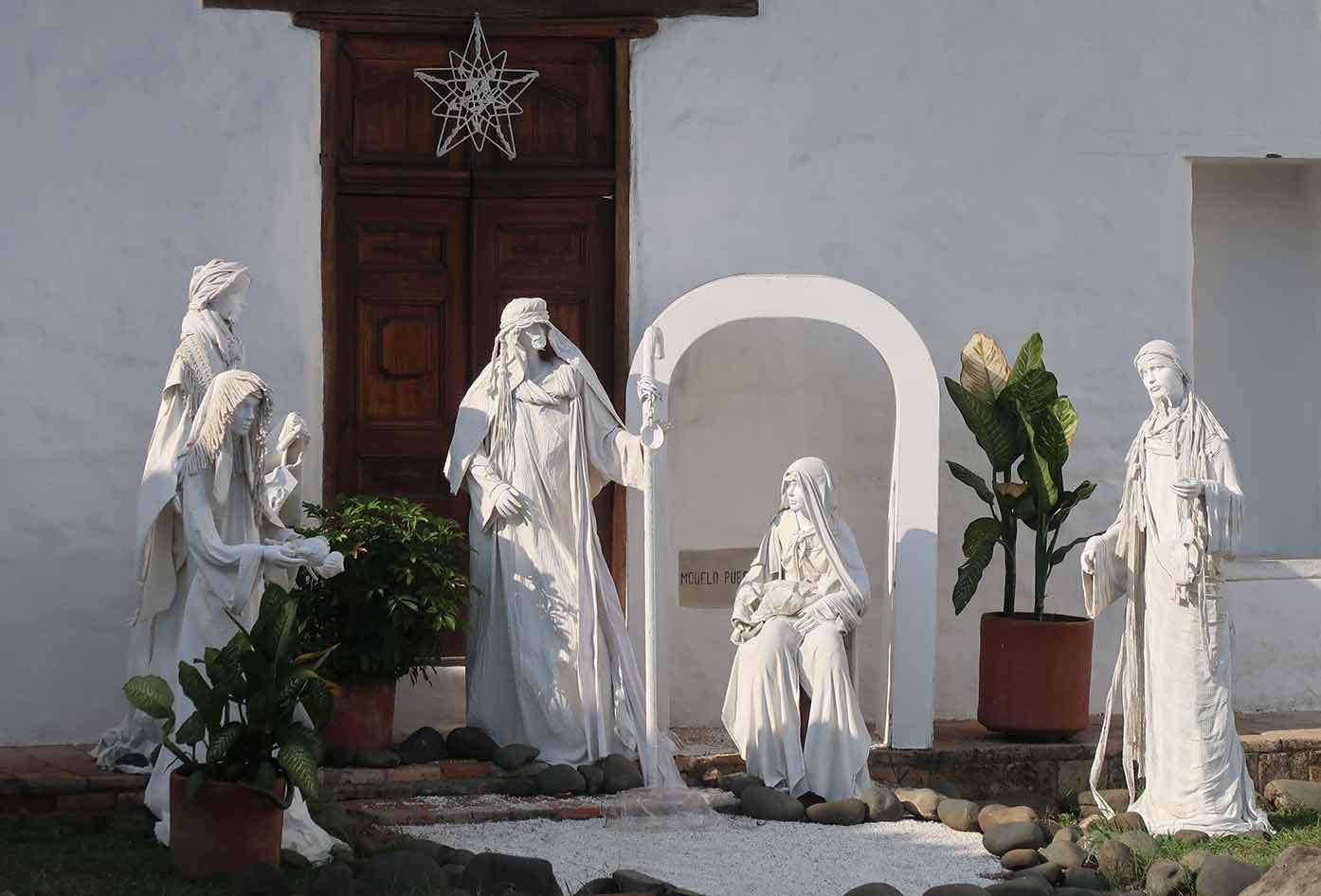 There is a small entrance fee and (for most) worth it if you want to see the small collection of artifacts inside. There are some well-preserved examples of pre-Columbian pottery that is from the local region.
Plazoleta Jairo Varela
This huge trumpet statue in the cultural center of Cali is in memory of the late Jairo Varela who was the founder of Grupo Niche.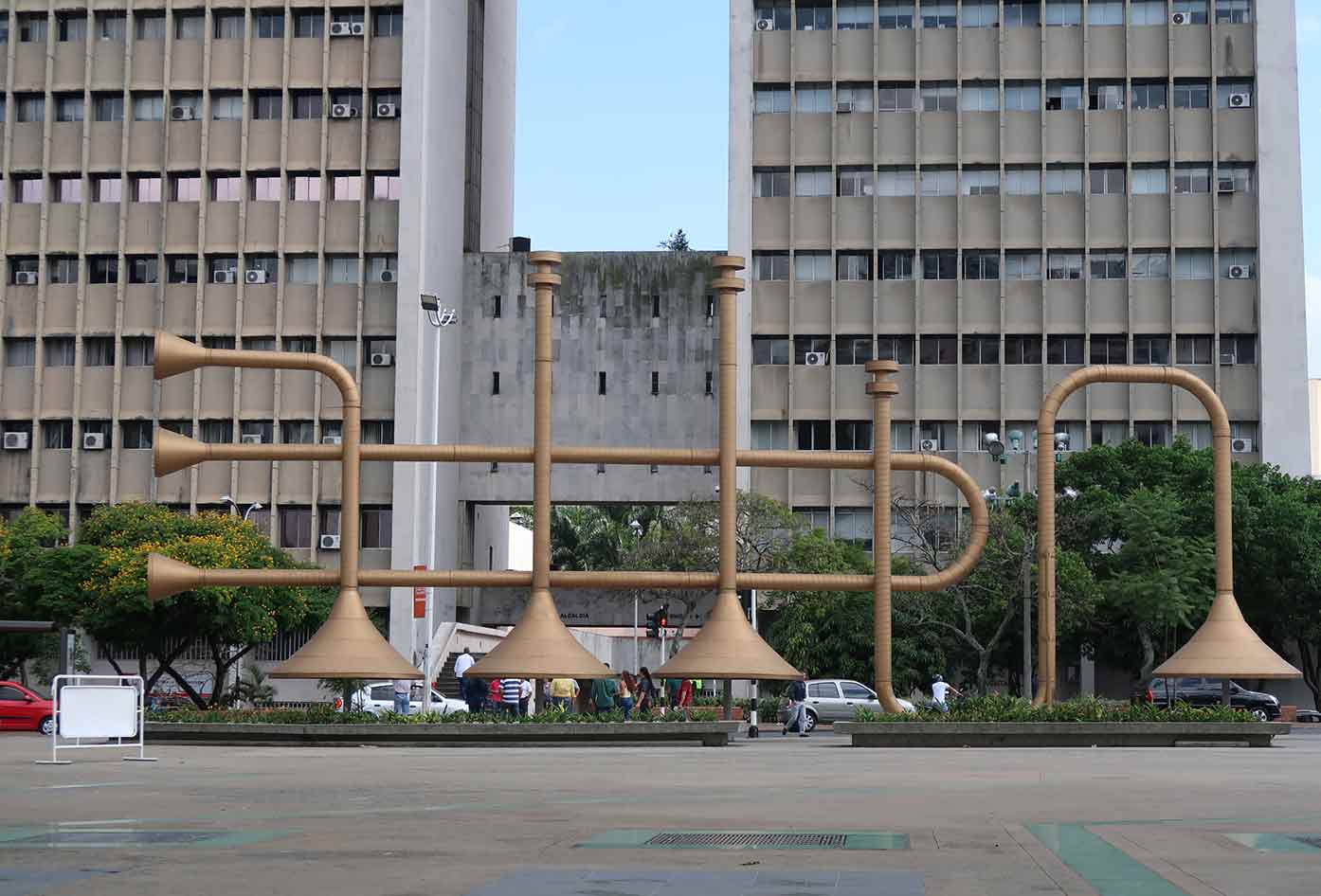 Jairo Varela Plaza is an area where you'll enjoy walking around learning about Cali and its history through monuments such as this.
Expect everything from food vendors, restaurants, street performers, and more. However, you can not ignore this statue which celebrates the life and legacy of one of Colombia's greatest musicians.
Street Art
Cali is the perfect place to spot urban street art and you'll find dozens of exhibits all over the city's walls and pavilions.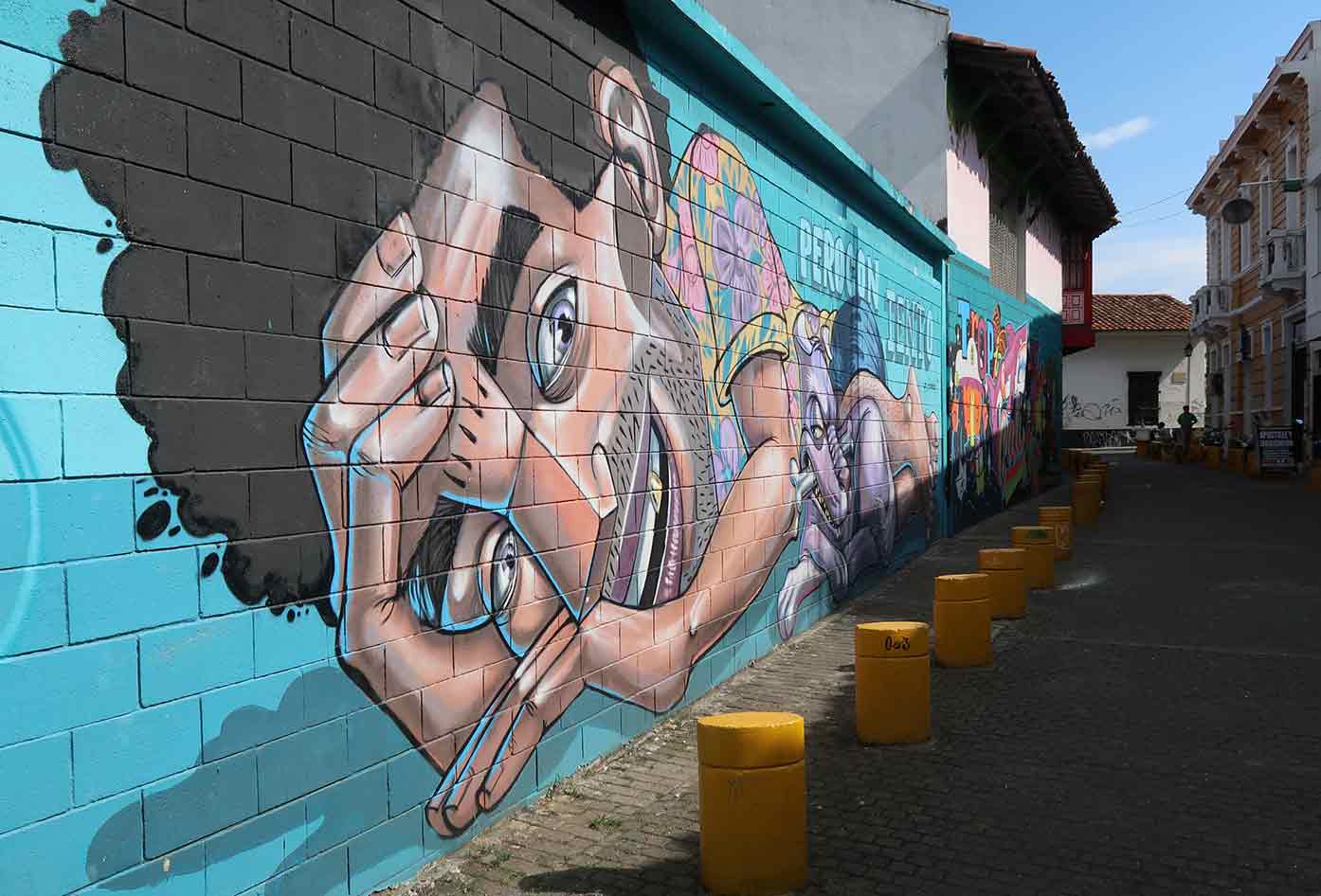 Creative street art is one of the many voices of Cali's imagination and the walls give artists the medium and freedom to express themselves.
In Cali and other cities such as Bogota, street art has become a public platform, not only for disproportionately affected ethnic groups, but also for female empowerment.
Barrio Granada
Just like Barrio San Antonio in the day, a trip to Barrio Granda is a must for any visitor to city who wishes to make the most of Cali's nightlife.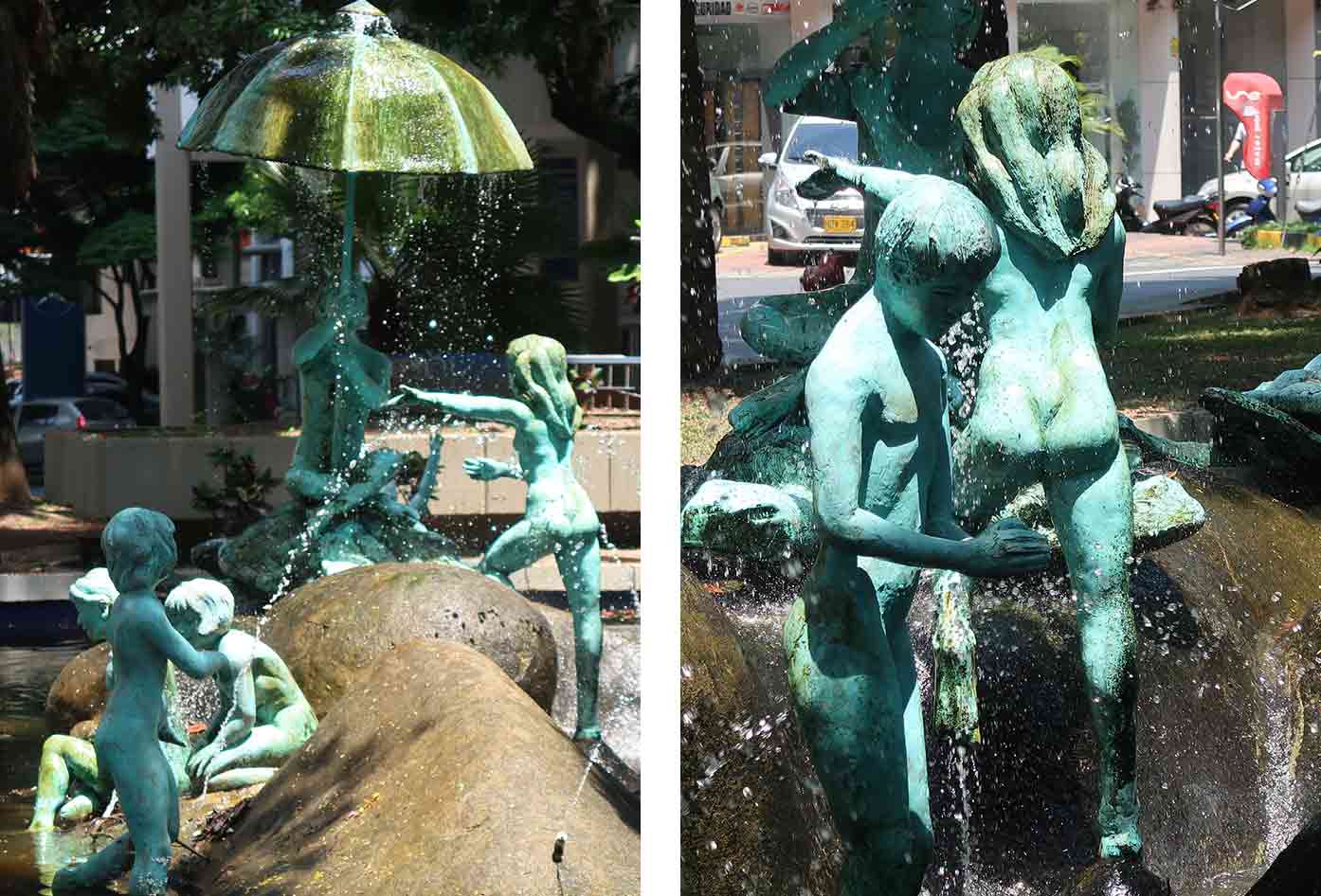 Many of the most famous bars and Salsa clubs can be found along Avenida 9 Norte and Avenida 9A. The Museo de la Salsa Jairo Varela can also be found in this neighborhood.
With famous stretches such as Avenida Sexta you have a plethora of things to see. Also, there are small quiet areas such as Tortuga Park which offer a peaceful place to rest if you've been walking all day.
La Feria de Salsa
The Cali festival is one of the most popular festivals in Colombia. If you find yourself in Cali during the month of December then you can not miss this event.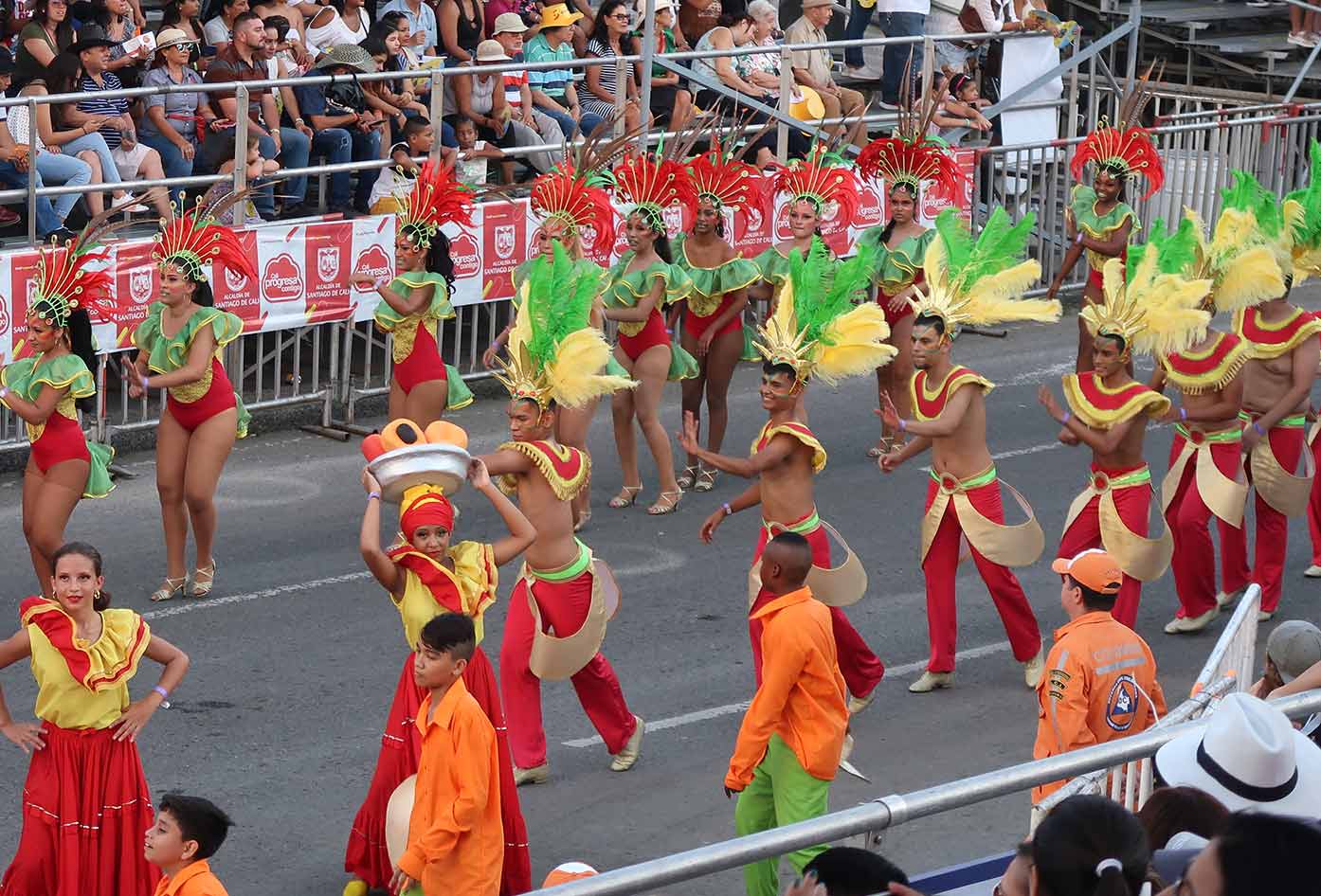 You will need to get a ticket for the Salsadrome, but it's totally worth it since this is one of the most famous Latin music concerts in the world.
Other noteworthy events you can expect to find here are Colombian food festivals, classic car shows, and dance competitions.
Try A Cholado
If you speak to any local about what things to do in Cali, one of the first things they will likely recommend is that you try a Cholado.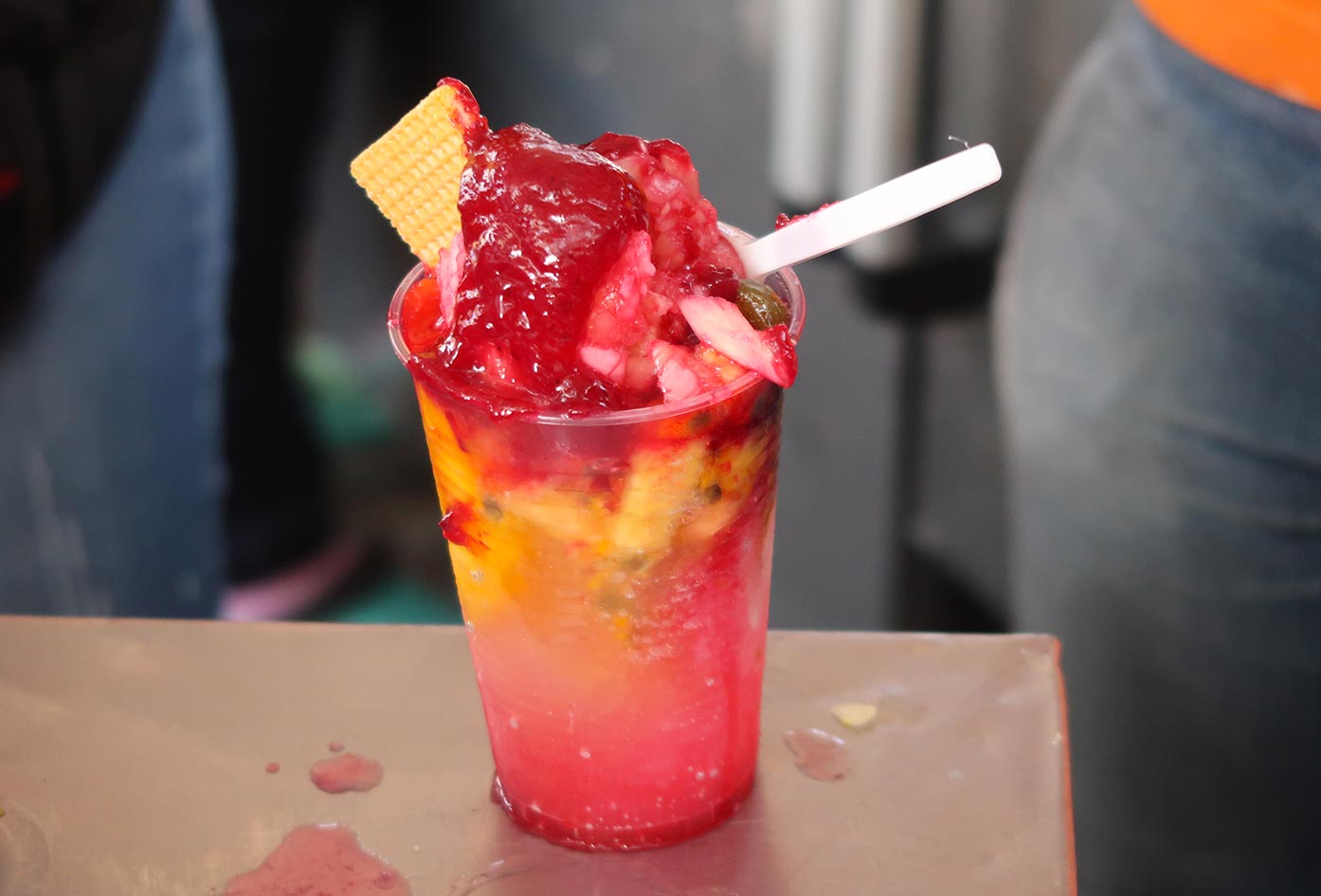 If you are asking yourself the question: What is a Cholado? Just imagine an icy dessert made with a mixture of fresh fruit and condensed milk.
It turns out that not all Cholados are created equal either. To connect yourself with the best Cholado in Cali, you must head down to the Canchas Panamericanas to try one there.
Cali's Three Crosses
The views of the city of Cali from the top of this mountain are what make that long strenuous hiking worth all the hard work.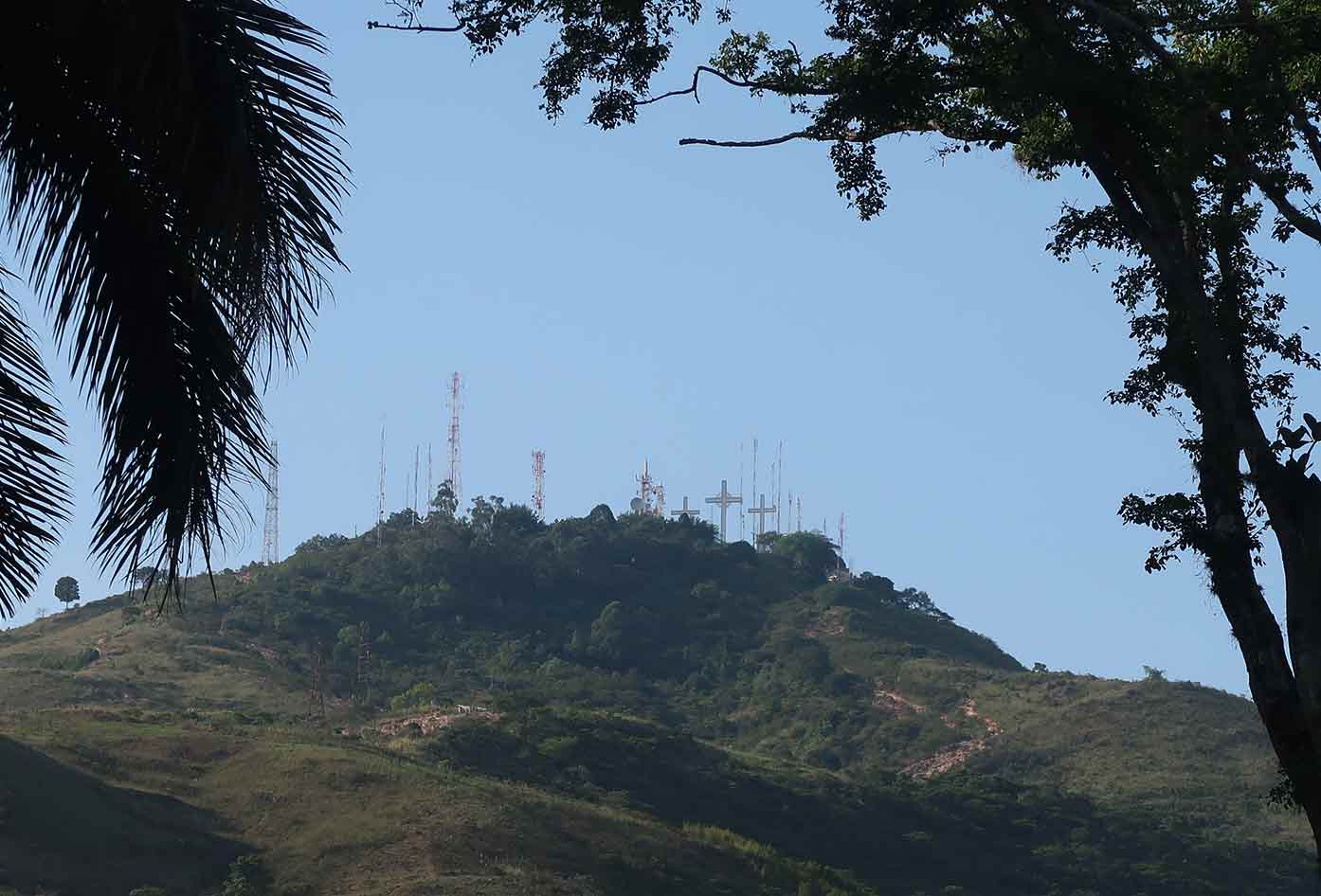 To impress the locals, tell them you have hiked the Tres Cruses and you'll not only be smothered in admiration but you'll be considered somewhat of a local celebrity as this hike is not for the faint-hearted.
Although totally doable, and as many people will openly tell you, it's the blistering heat that makes it evermore so challenging.
Depending on where you stay in Cali try to do this hike with a group. Be sure to take regular breaks and aim to do the hike in the morning.
San Cipriano
A day trip to San Cipriano is popular with adventurous travelers who want to connect with the more natural side of the region and learn the way of life Afro-Colombians in Buenaventura.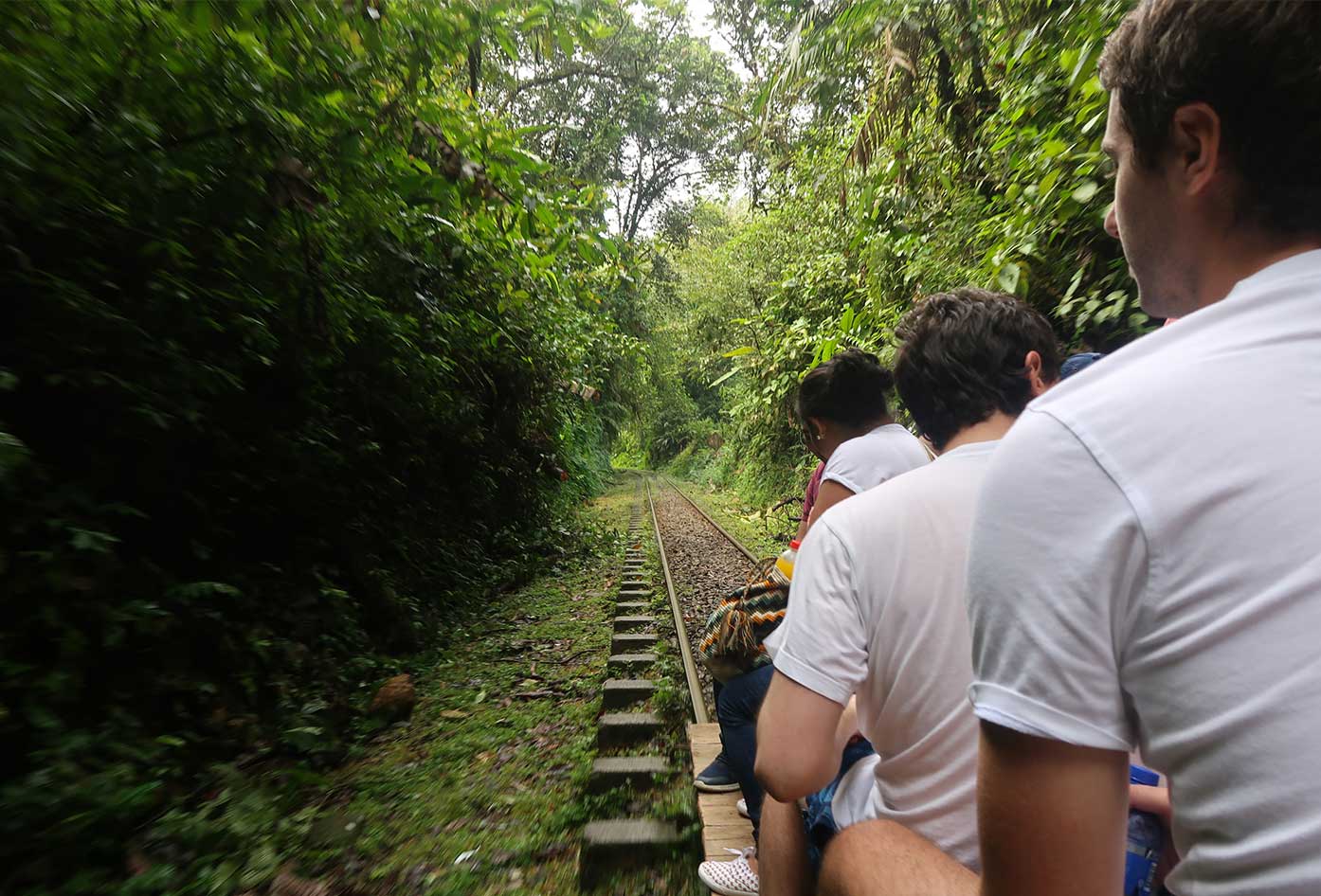 San Cipriano is a nature reserve that is home to cristal clear running water and hidden waterfalls that you can visit as part of local eco-tours.
The area is also famous for its Brujitas: which are an improvised mode of transport used as a way of getting from one jungle village to another
Visit Buga
When looking for more things to do outside of Cali, you can find many options but one popular place to visit is a town called Buga!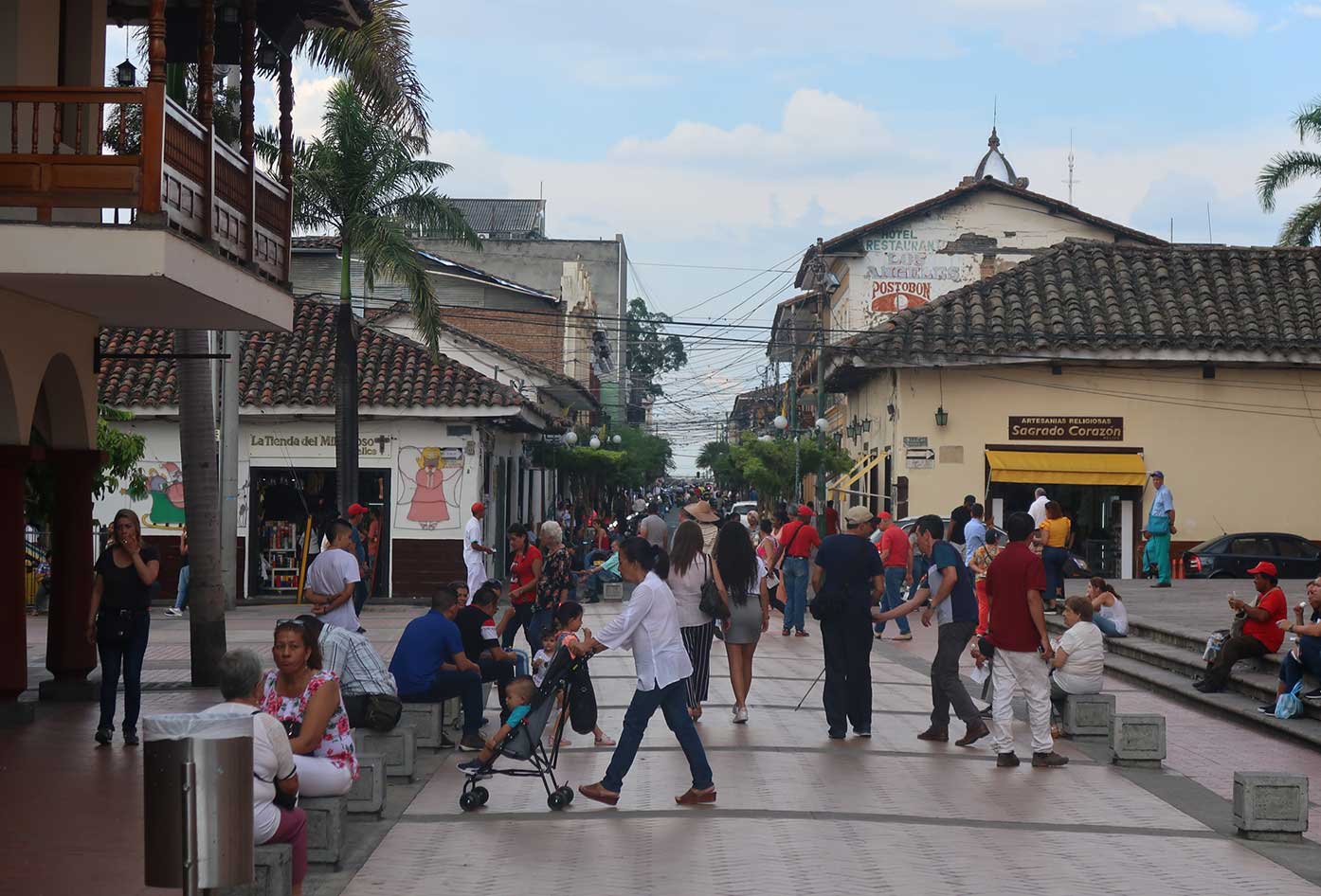 Located just 1 hour from Cali's bus station you can visit one of Colombia's oldest towns.
Founded in 1555, this heritage town has an impressive Cathedral in the historic center as well some of the most intricate Jesus ornaments I have seen, outside of Sabaneta, that is anyway.
This is a town that gives its visitors a chance to leave the big city and connect with pueblo life in Valle de Cauca with is somewhat different from towns you may visit in the Paisa region.
Cali Travel Tips
See these travel tips for Cali to ensure you have the best stay whether you're on vacation, backpacking, or traveling with friends.
⤵️ Dan's Travel Tips For Cali:
Larger shops, and supermarkets restaurants in Cali accept Visa or MasterCard so if you find yourself running low on cash, use your card where possible so you can save cash for other things on the road.
If you are interested in film and photography, check out the Caliwood Museum which houses a superb collection of movie-making equipment and memorabilia.
There are some great hostels in Cali so aim to book lodgings in advance. Especially during December and the festive period. This will help you stretch your travel budget and get the best prices.
Use universal rules for safety throughout Latin America, especially in downtown are. Don't walk with your phone out and try to blend in with locals as much as possible.
The Museo del Oro Calima is a must if you are interested in culture, the museum is free and you can learn all about the pre-Colombian cultures from in and around the Cauca River.
You'll find a huge amount of accommodation options in Barrio San Antonio and food from around the continent. From budget to luxury, no matter what you choose, aim to mix up your options.
Knowing a bit of basic Spanish goes far when in Cali and is imperative if you wish to connect with locals on a deeper level.
If you'll be hiking the cerro tres cruces be sure to consider your own fitness in relation to the hot weather. The humidity, high heat, and steep incline can be deceiving to those expecting an easy walk.
Map of Cali, Colombia
See this map of Cali to get a better idea of the surrounding area:
Note that Cali currently has the reputation for being Colombia's most dangerous city. Although the crime rate has decreased over the years you should exercise extra caution here.
You'll want to consider using Uber for moving around the city, especially in the evening, and as a way to save money on taxi fares.
For the daytime, remember to have a pair comfy walking shoes with you to be able to take advantage of the flat city and hikes on offer in the surrounding areas.
The Best Time to Visit Cali
In terms of weather, Cali is good to visit all year round. However, if you like hot weather then June would be the best time to visit.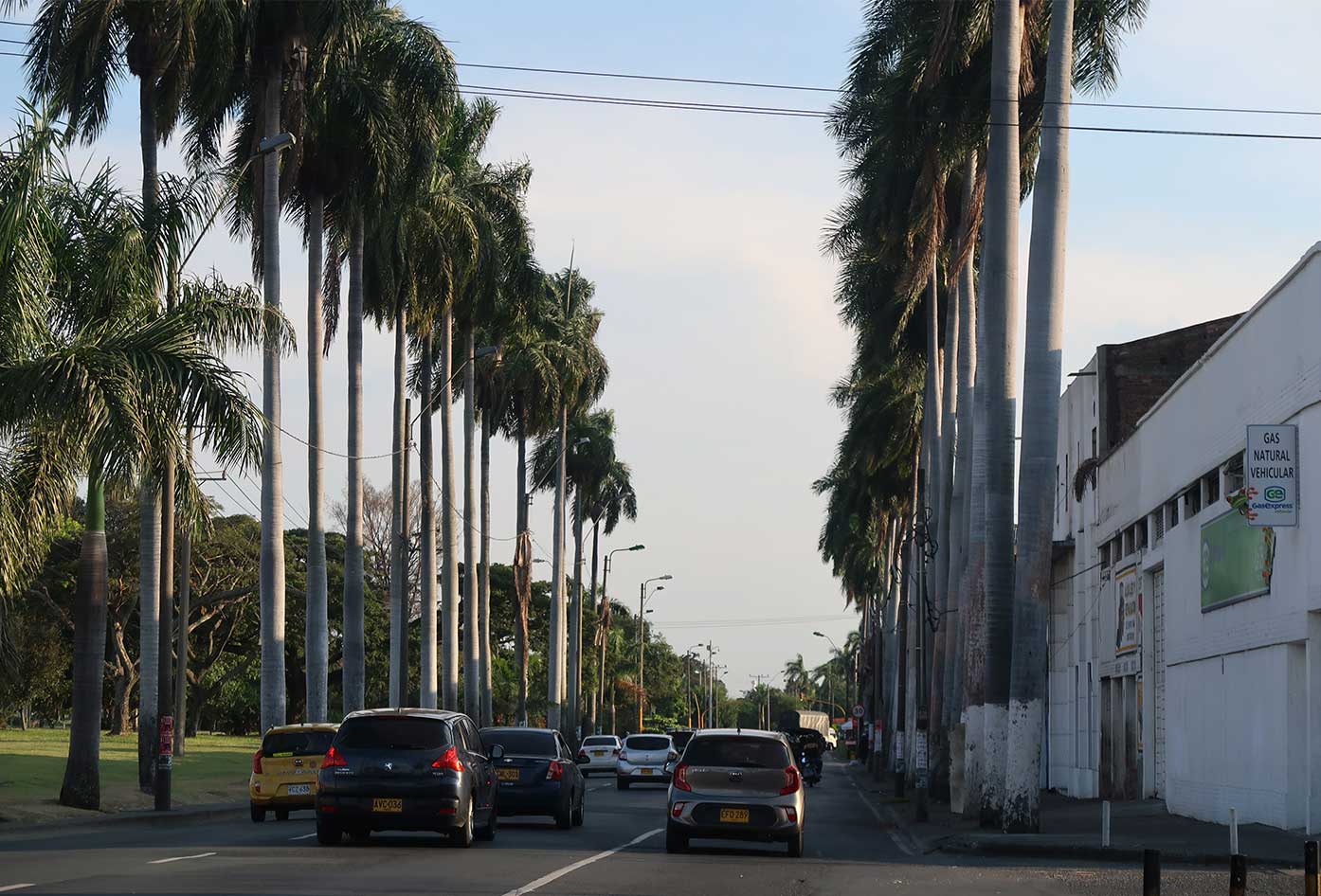 In June you get some of the longest days in Cali which makes it perfect for exploring many tourist attractions in the space of one day.
Many travelers have said that when arriving from cooler climates of Bogota or the region of Antioquia they experience a literal heatwave.
However, December is a month that you can get the best of both worlds in Cali with all the cultural events happening around the city.
Bear the heat in mind when booking hostels as you'll want to check rooms have adequate ventilation so you can get a good night's sleep.
Got Travel Insurance for Cali?

Designed by travelers, for travelers, World Nomads covers more than 150 adventure sports and activities so you can explore your boundaries.
Best Things to do in Cali, Colombia
Thanks for reading this guide on what to do in Cali, Colombia.
Known as the salsa dance capital of the world, Cali gives its visitors a chance to see why so many people come to Colombia and want to stay.
With its exuberant nightlife venues, sizzling hot weather, and the chance to explore some of the surrounding regions, a visit to Cali is a must if you are looking for a good time.
I invite you to read more Colombia travel guides on this blog to learn more about towns and cities worth visiting in this amazing country.
📌 Like this article? Pin it…
Did this guide help find some thing to do in Cali, Colombia?
💬 Leave a comment below or let's start a meaningful conversation…
---
"Dear friend! Some links in this post contain affiliate links. Meaning, if you click through and make a purchase, book a hostel or sign up for a tour, I may earn a small commission at no additional cost to you. Your support means a lot and helps me to keep traveling and maintaining the quality of this site for you."