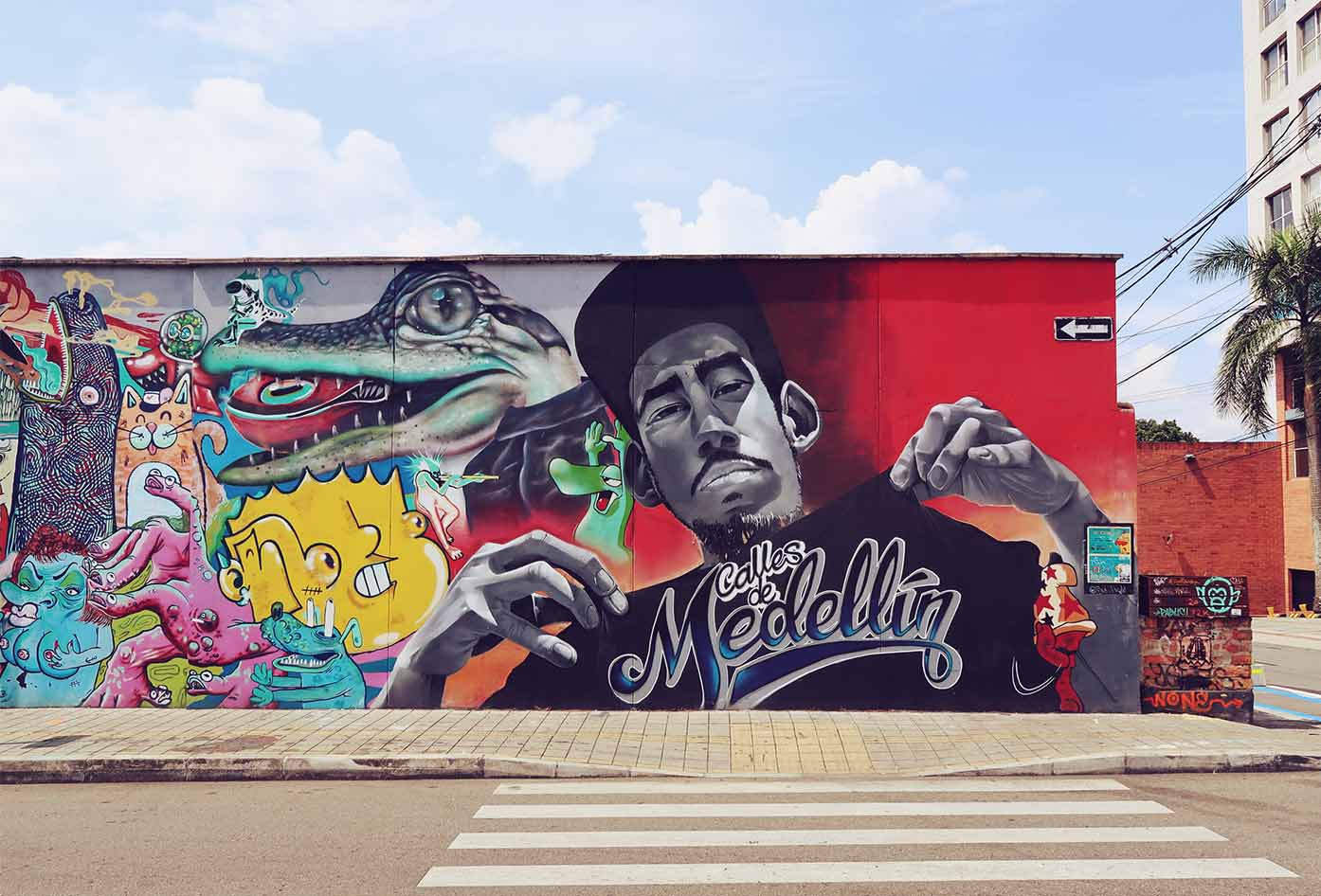 Are you on the lookout for the best hostels in Medellin?
Did you read my article: things to do in Medellin? If so, you'll know it's one of my favorite places to be and is a part of my travel rotation.
---
Quick Answer: Best Hostels in Medellin
---
If you're thinking of visiting and need a place to stay, take a look at some of the best hostels in Medellin.
Hostels in Medellin, Colombia
Medellin hostels are known for being lively and by far home to some of the best beds I've seen whilst backpacking Colombia so far.
Without further ado, let's look more in depth at the best hostels:
3 reasons to stay here
✓ Friendly, scenic location
✓ Continental breakfasts
✓ Near Olaya Herrera Airport
A very impressive and welcoming place, it's easy to feel part of the family here. Just a few hundred yards from Lleras Park, it's a fantastic place to begin exploring.
---
3 reasons to stay here
✓ High quality amenities
✓ Quality customer service
✓ Multiple languages spoken
The Garden of Blues Hostel is a fine starting point for anyone looking to engage with Medellin in the right way. Perfect for dynamic and engaging experiences at an affordable cost.
---
3 reasons to stay here
✓ Lush, well-managed garden
✓ High quality food served
✓ Engaging and friendly staff
A trip here can be a truly exciting way to spend your time when looking for ideas on where to stay in Medellin. The Yolo Hostel makes it super easy to blend in with the Medellin lifestyle and relax with ease.
---
3 reasons to stay here
✓ Play-room for lounging in
✓ Comfortable bedding
✓ Stunning view of Medellin
If you would like to engage with and enjoy the beauty and richness of Medellin as a culture, you'll find everything you need here – including an awesome tiki bar, too.
---
3 reasons to stay here
✓ 24-hour desk support
✓ Shared bathrooms provided
✓ Free Wi-Fi available
For anyone taking their first trip to this exciting destination, you should find the multilingual and friendly staff accommodating. Great for arrivals, too, just 1.2 miles from Olaya Herrera Airport.
---
🔗 Forgetting Something!?
Securing your belongings in hostels is a must whilst traveling.
Why Use a Cable Lock?
✓ 3 dial combination
✓ Gives Peace of Mind
✓ Coated Steel Cable
Staying at hostels in South America with camera equipment and laptops etc, I now secure my belongings: click here to learn more.
---
3 reasons to stay here
✓ Excellent and highly rated
✓ Free Wi-Fi provided
✓ Located near Pueblito Paisa
If you are here to enjoy yourself and take in Medellin at cheap prices, start here. Great for those who need an easy to access and locate a place to stay.
---
3 reasons to stay here
✓ Impressive interior design
✓ Friendly and helpful staff
✓ Affordable activities
The Casa Natura is a tremendous experience; the kind that gives you a very unique, satisfying place to stay. Amenities are great, as are the numerous people who'll serve you.
---
3 reasons to stay here
✓ Nearby tourist attractions
✓ Safe and easily located
✓ Affordable and high quality
A must-see venue for various reasons, a trip to the Be Okay Hostel is a fine starting point for many day trips around Medellin and Antioquia. Just 1.2 miles from Olaya Herrera Airport.
---
3 reasons to stay here
✓ Friendly and welcoming staff
✓ Good breakfast options
✓ Varied entertainment
If you want a hostel that makes it easy to just relax and get your feet up, this is the place to be. A must-stay location for anyone who's on the go.
---
3 reasons to stay here
✓ Immersive atmosphere
✓ Friendly, charming staff
✓ Up-to-date, awesome design.
From high-quality breakfasts to the engaging and friendly staff, you should find it very easy indeed to enjoy yourself here. It's an excellent choice of venue for fast, effective visits.
---
3 reasons to stay here
✓ Warm atmosphere
✓ Various breakfast options
✓ High quality of rooms
I think Medellin is famous for this hostel! It makes a fine hostel for anyone who wants to enjoy some party time while exploring Medellin. Well-placed and easy to get around the city without any issues.
---
3 reasons to stay here
✓ Terrace is provided.
✓ Free continental breakfasts
✓ Free Wi-Fi provided
The Ivy Hostel is a fine starting place for when you want to be treated with kindness on your journey. A very comfortable, easy to enjoy, and a great place to stay in.
---
3 reasons to stay here
✓ Comfortable bedding
✓ Impressive atmosphere
✓ Friendly and engaging staff.
An amazing hostel. It has lovely rooms which feel clean and new. Tasty Continental breakfast and communal areas with own bar plus outdoor space to socialize.
---
With the recommendations above you should find the best hostels in Medellín for you.
Usually, when I arrive in a new place with my favorite backpack I like to know that I've got my accommodation already sorted.
Got Travel Insurance for Medellin?

Designed by travelers, for travelers, World Nomads covers more than 150 adventure sports and activities so you can explore your boundaries.
Hostels in Medellin
Booking accommodation beforehand is wise not only for peace of mind but also for safety reasons.
That way you can focus on learning the Paisa culture by concentrating on getting to know the people, places, and local pleasantries.
📌 Like this article? Pin it…
Did this help with your search for the best hostels in Medellin?
💬 Leave a positive comment or lets start a conversation below!
---
"Dear friend! Some links in this post contain affiliate links. Meaning, if you click through and make a purchase, book a hostel or sign up for a tour, I may earn a small commission at no additional cost to you. Your support means a lot and helps me to keep traveling and maintaining the quality of this site for you."