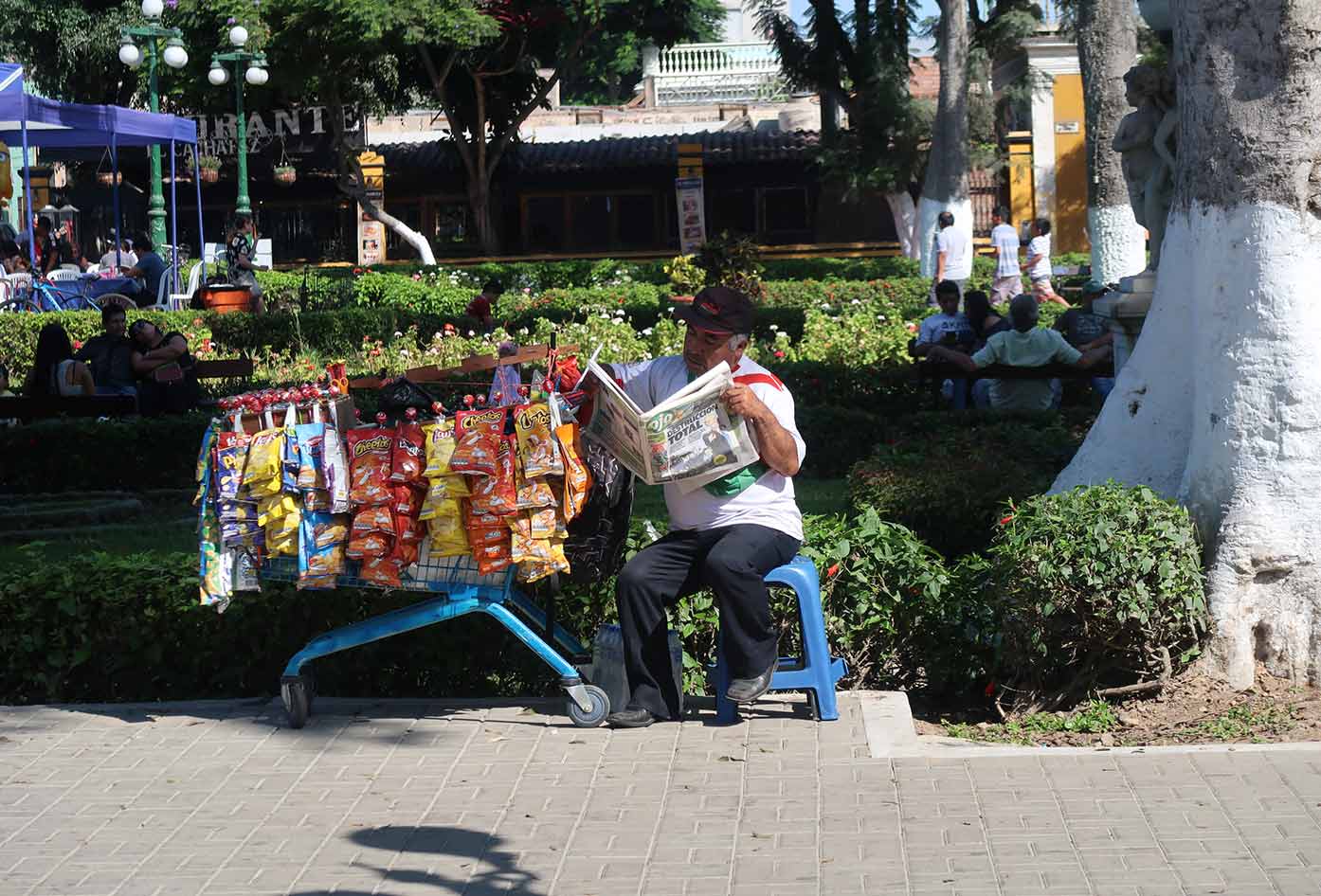 Are you looking for the best hostels in Lima, Peru?
Peru is one of my most inspiring countries in Latin America. I will be traveling there this year.
---
Quick Answer: Best Hostels in Lima, Peru
---
I have done the homework to find out the best hostels in Lima.
After exploring Lima I fell in love with the Barranco neighborhood which I've added to my list of tourist attractions in Peru to visit.
Best Hostels in Lima, Peru
Let's dive in and look a little closer at where to stay in Lima:
3 reasons to stay here
✓ Free WiFi
✓ Shared Kitchen
✓ Continental breakfast
An amazing hostel. It has lovely rooms which feel clean and new. Tasty Continental breakfast and communal areas with own bar plus outdoor spaces to socialize.
---
3 reasons to stay here
✓ Easy transport to hostel
✓ Classic Interior
✓ Excellent amenities provided
From your breakfast served to you daily to top quality service provided, 1900 Hostel is close to the Panormaic Bus and a fine starting place when looking for a well-positioned hostel venue.
---
3 reasons to stay here
✓ Next to the beach
✓ Gourmet food available
✓ Multilingual and helpful staff
Dragonfly makes it easy for anyone to feel welcome in Lima. Very modern, based close to the main square and beach. Most accommodating for beginners.
---
3 reasons to stay here
✓ Fantastic location.
✓ Full Wi-Fi provided.
✓ Staff speak your language.
The Inti Killa Hostel offers a very fun place to stay; great communication from the owners, friendly staff, high-quality rooms, amenities, and closeness to the airport makes this an excellent venue.
---
3 reasons to stay here
✓ Very comfortable bedding
✓ Top quality rooms
✓ Excellent and friendly staff
From the quality maintenance that keeps the place immaculate to the super-friendly staff, you'll feel right at home at the Pariwana. The friendly and open atmosphere makes socializing super-simple, as well!
---
🔗 Are you forgetting Something!?
Securing your belongings in hostels is a must whilst traveling.
Why Use a Cable Lock?
✓ 3 dial combination
✓ Gives Peace of Mind
✓ Coated Steel Cable
Staying in hostels all over South America with camera equipment and laptops, you musr secure your belongings click here to learn more.
---
3 reasons to stay here
✓ Based at the beachs
✓ High quality rooms
✓ Breath-taking views all-round
From awesome views to the super-friendly staff, this is a venue that makes it as easy as possible for you to enjoy yourself and just have a good time.
---
3 reasons to stay here
✓ Affordable but high quality
✓ BBQ facilities always open
✓ Free breakfast and Wi-Fi
With a range of enjoyable foods to pick from to the spiritually charming nature, the Healing Dog helps you to settle in and feel welcome from your first moments.
---
3 reasons to stay here
✓ Versatile + accommodating
✓ Trilingual Staff
✓ Excellent value each day
From a quick trip here to looking to find the perfect accommodation, Lima Backpackers makes it easy to settle in and feel welcome without any problems.
---
3 reasons to stay here
✓ Very helpful staff
✓ Charming location
✓ Top quality amenities
As being a fine place to come for solo travelers and those looking to discover 'real' Liam, the Puriwasi Hostels make it easy to settle in and enjoy affordable luxuries.
---
3 reasons to stay here
✓ Fantastic swimming pools
✓ Friendly and helpful staff
✓ Tidy atmospheric rooms
Looking to enjoy a truly specific experience in Lima? This is the place to start. Friendly staff, impressive features, and quality local food makes your stay spectacular.
---
3 reasons to stay here
✓ Outstanding breakfast
✓ Warm and friendly staff
✓ Great quality of rooms
You'll find it easy to settle into this hostel. Top-quality solutions with a free city tour make seeing Lima simple. Top-quality cuisine and absolutely fantastic rates.
---
Got Travel Insurance for South America?

Designed by travelers, for travelers, World Nomads covers more than 150 adventure sports and activities so you can explore your boundaries.
Best Hostels in Lima
With the recommendations above you should find the best hostel in Lima perfect for you.
Usually, when I arrive in a new place with my backpack I like to know that I've got my accommodation already sorted.
Booking accommodation beforehand is wise not only for your own peace of mind but also for safety reasons.
That way, you can focus on the day trips on offer or as you get to know the people and other local pleasantries.
📌 Like this article? Pin it…
Backpacking South America… or, thinking of traveling to Peru?
---
"Dear friend! Some links in this post contain affiliate links. Meaning, if you click through and make a purchase, book a hostel or sign up for a tour, I may earn a small commission at no additional cost to you. Your support means a lot and helps me to keep traveling and maintaining the quality of this site for you."