Are you looking for new ways to meet locals while traveling?
Firstly, you must ask yourself the following question…
Do you feel connected to yourself?
If disconnected from yourself, how do you expect to connect with others?
Meeting local people is something every backpacker should aspire to do.
Have you ever heard the saying:
It's not where you go; it's who you meet along the way?
Like me, you may be backpacking to new and foreign lands in order to learn from the culture.
I invite you to remember how important local people are and that real growth isn't achieved without guidance and support from locals.
How to meet locals while traveling
By now, you should know that I love to travel and stay with locals in Latin America. Today, there are many apps to meet people around the world.
However, using apps to meet locals near me was never my main inspiration for connecting with people.
I'll share five ideas that will help you to meet locals while traveling.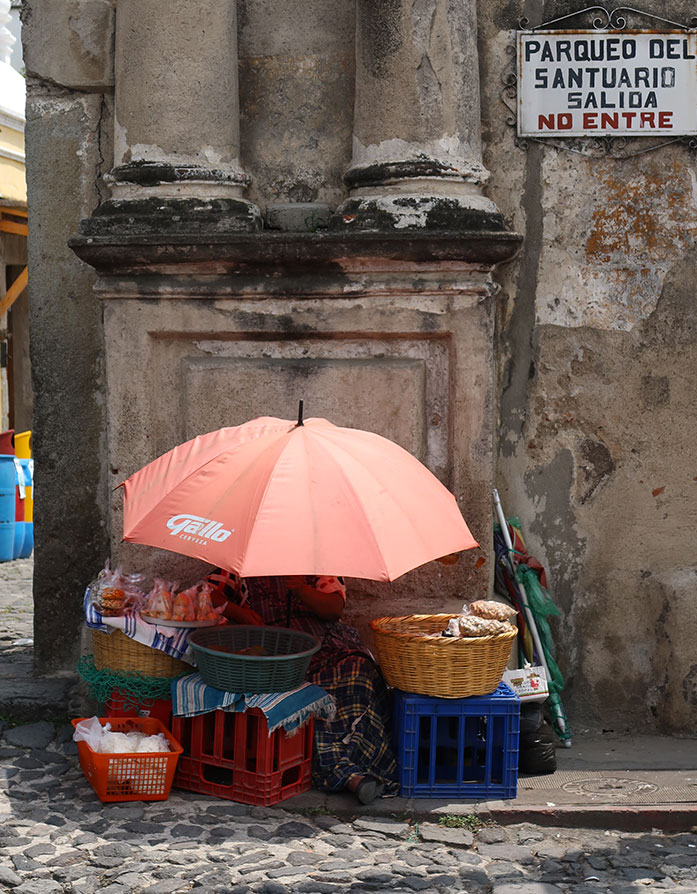 I quickly realized that finding backpacking partners is easy when doing solo travel.
My trip was to Guatemala with my backpack and phrasebook.
After doing the research, I realized it's probably one of the best places to learn Spanish in Central America.
If you're interested, check out this school in Guatemala where I first learned how to speak Spanish, all in just three weeks.
Below are five ideas I used to connect with locals while on my Spanish learning journey.
These ideas are not limited to travel; you can use them while at home too.
My ideas were so effective I thought you'd likely benefit from them:
Follow Your Interests
When I meet locals while traveling, I'm often drawn towards people that interest me.
I feel a great pull when something catches my attention, and these callings have usually led me to the place I want to be.
It's why I went backpacking in Jamaica to learn from my ancestors after receiving wisdom from my Grandad. Follow your interests when meeting people in other countries.
Random Acts of Kindness
Do you really want to know how to make foreign friends? While you're on the road, look out for people who are struggling with something.
Surprise somebody with a nice gesture.
Random acts of kindness are perfect for sparking up a conversation. Who knows what type of connection it might lead to?
Be Courageous
Are you prepared to leave your past behind and allow the future to be?
Like Osho once said:
"Courage does not mean fearlessness. Fearlessness happens if you go on being courageous and more courageous. "
Keep doing what gives you the best results. Follow your instincts when interacting with new people.
It's daunting at first, but the more you interact, the easier it gets. I found it very easy in places like Trinidad Cuba, to push my limits.
Do A Homestay
Immersion is the fastest way I've found to connect with locals, and it teaches you how to make friends while traveling.
Find yourself a homestay or even a workaway; these type of cultural exchanges will help you connect with different people in different ways.
I did this in Latin America, and I recommend a homestay as one of the fastest ways to connect with locals.
Avoid doing what I did by arriving at someone's house unequipped. Always carry the right toiletries for travel as you need to look after yourself.
Take Your Time
To be able to connect with locals and their community, you need to spend more time.
Frequent local places and don't be afraid to talk to people about the local scene. This is how you become more knowledgeable about the local area.
If you're a female and worried about meeting new people or being lonely, Sage has some great tips from her solo travel adventures on her blog.
How to meet locals while traveling
Layer Culture is about digging deeper into the patterns of everyday life.
I'd meet locals while traveling by deciding to study Spanish in Latin America.
So, if you ready to start your adventure, be prepared to empower people, and locals may look to you as a source of light and inspiration.
Be ready to connect with local strangers in unpredictable situations.
If you're looking for the best apps for backpackers that can facilitate meetups, I've added my favorite to my travel library, which you can get free access to.
📌 Like this article? Pin it…
Got any questions? Want to share your experiences, tips and advice…
💬 Leave a nice comment or let's start a conversation below!
---
"Dear friend! Some links in this post contain affiliate links. Meaning, if you click through and make a purchase, book a hostel or sign up for a tour, I may earn a small commission at no additional cost to you. Your support means a lot and helps me to keep traveling and maintaining the quality of this site for you."