In this post, I'd like to show you some side trips from Mexico City!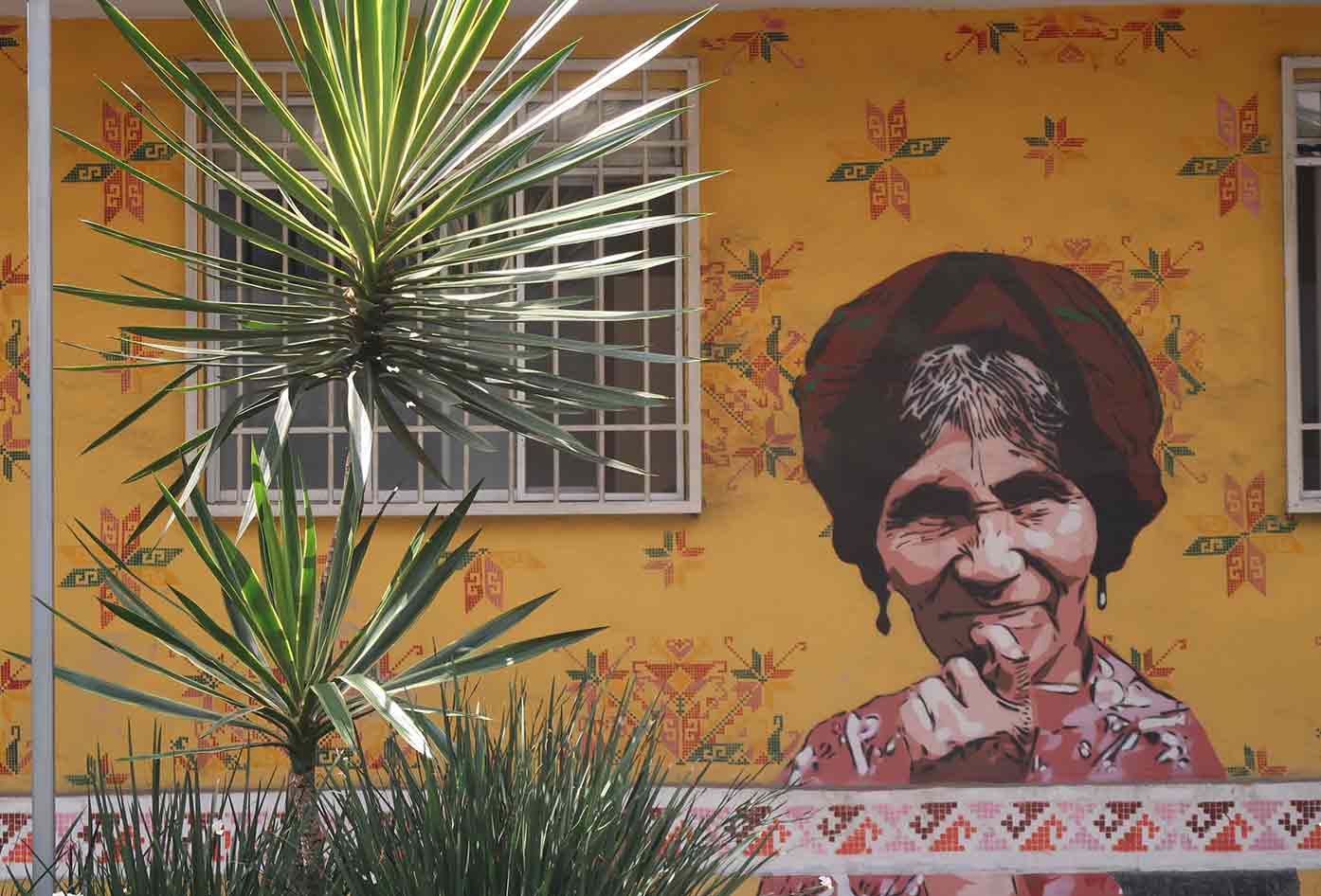 With untold things to do in Mexico City, a reoccurring question that comes up in my mind is, why would anyone want to leave?
I get it, with all the beaches, the pyramids, the cute towns not to mention the cenotes and all the fun to be had in the Riviera Maya…
Sometimes your mind can start to ponder on what else you can do to escape the hustle and bustle of the city.
Side Trips from Mexico City
Below I'll share some great tips for when you want to travel out of the city for an excursion or break (AKA a day trip from Mexico City).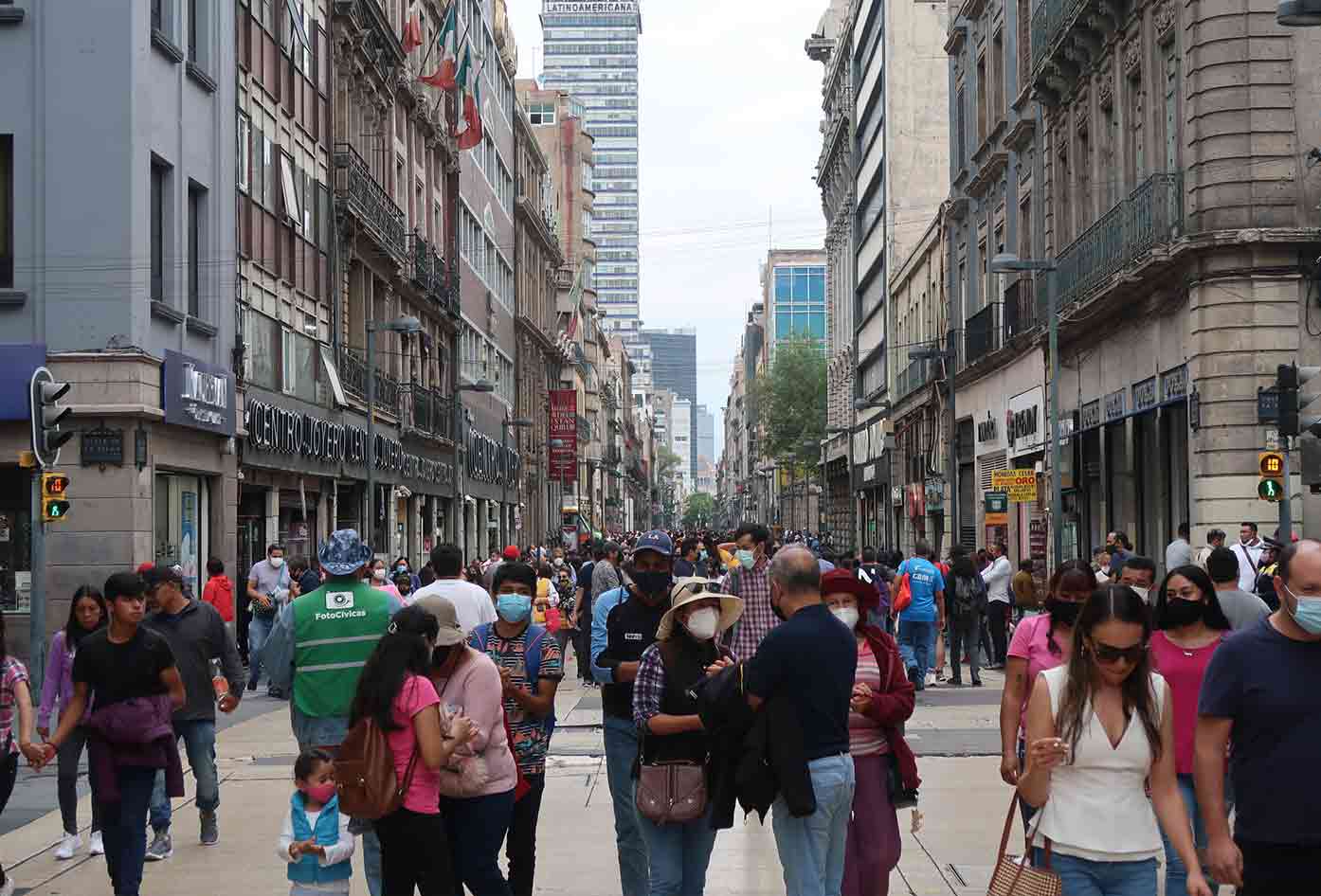 I spent an extended period of time in Mexico City and made it a priority to locate other things to do which would allow me to leave the city and get back to my accommodation the same evening.
Read my Mexico City travel blog for my best (most useful) explorer tips.
So, on your travels what are some of the options you have available to you? Let's start by looking at one of the most popular landmarks:
Teotihuacan
As the largest city in the Americas (once upon a time) these magical pyramids are located just one hour away from CDMX.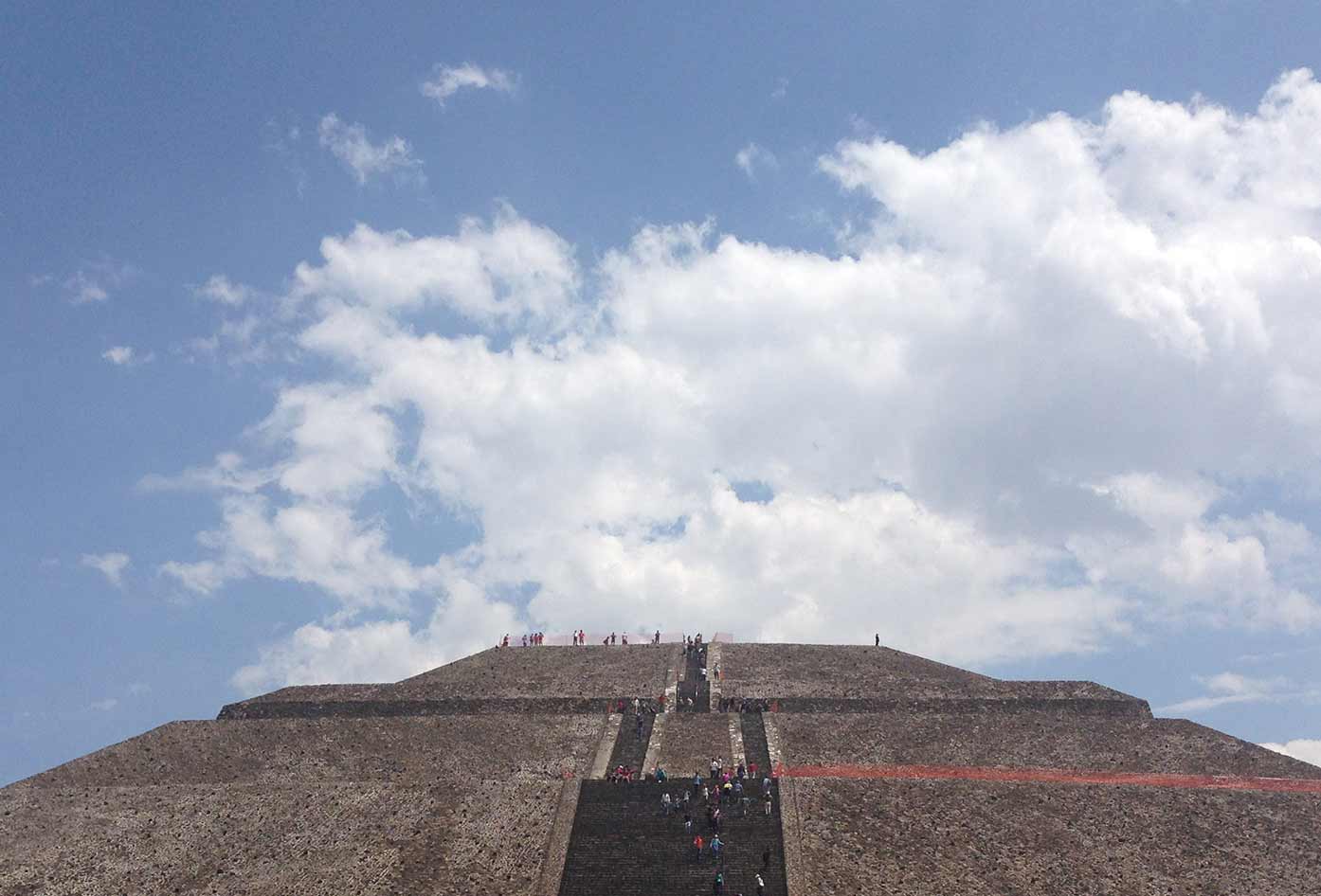 Unlike many of the Mayan Ruins in Mexico that you may be familiar with here, you can expect something different.
This is supposed to be an Aztec site. However, some argue that it was already abandoned before the commencement of the Aztec period.
I invite you to visit this place for yourself and work on your own interpretations of history.
Puebla and Cholula
As the fourth largest city in Mexico, it would be a shame to miss out on this as part of one of the side-trips from Mexico City.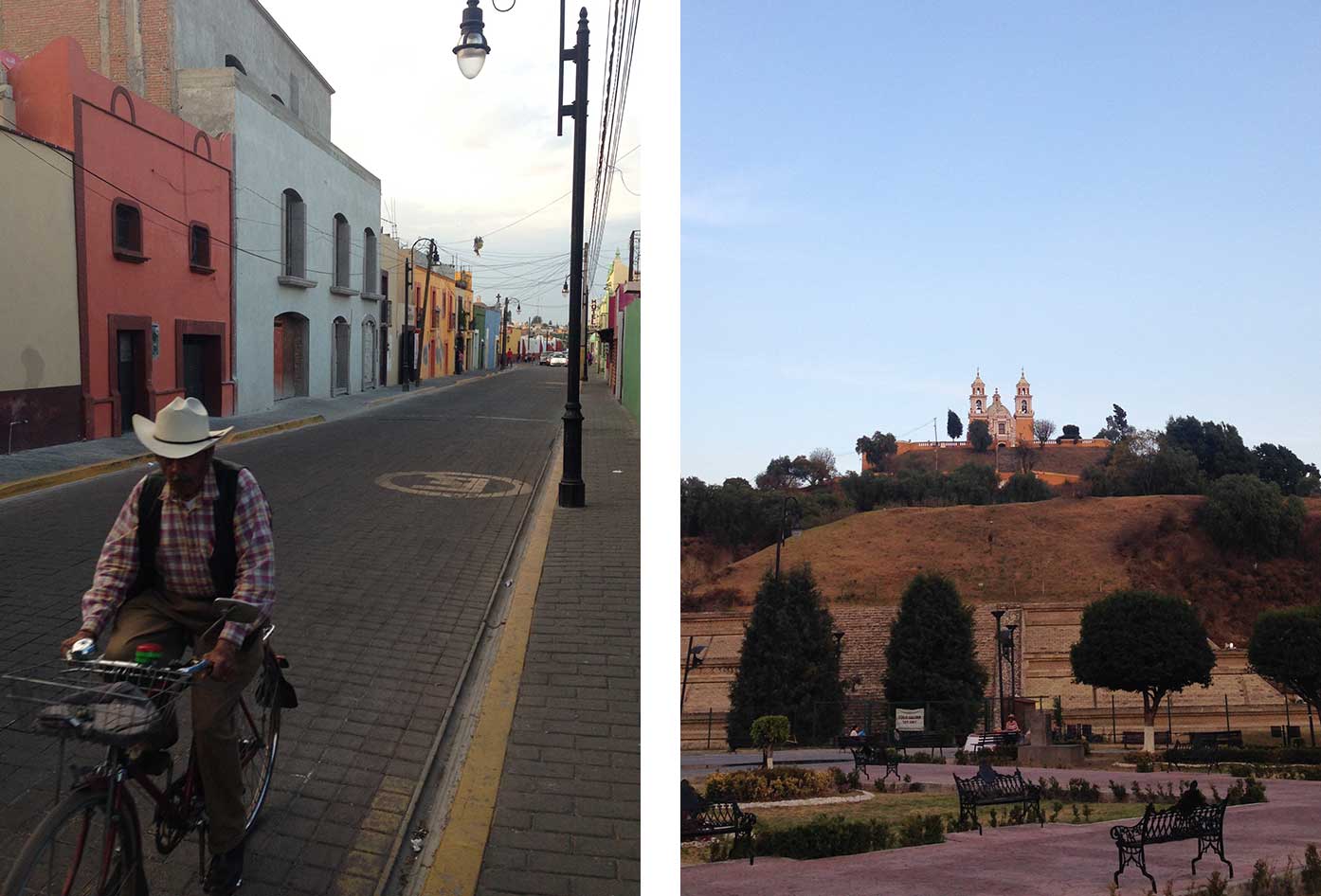 The Zocalo, known as the historic downtown is home to stunning architecture and in 1987 was granted UNESCO world heritage status.
Puebla's Cathedral has some of the largest church towers in Mexico and you may notice the locals don't seem to stop kissing.
Exploring the city of Puebla I ended up naming it the city of love because I saw young couples everywhere sat kissing.
Cholula is a small picturesque town painted in a plethora of bright colors adjacent to Puebla.
Here you can find as many as 356 churches (one for every day of the year) apparently. However, I only counted around 45.
Why not visit here to see if you can find the remainder? Also, there is a giant inconspicuous pyramid with a bright yellow church sat on top.
Hidalgo
Hidalgo is a state located in the northeast. The capital of the state Pachuca is situated in the South and can be reached from CDMX.
A trip here can be combined with Tolantongo Grutas or Tula ruins which are both fantastic experiences you can take part in.
With the options to visit some Pueblos Magicos and the towns of Ixmiquilpan and Real del Monte you can get off the beaten track.
Xochimilco
Xochimilco is made up of a network of Canals. It's known as the Floating Gardens of Xochimilco which is around 40 mins from Mexico City.
You'll cruise around on the florescent like gondolas known as Trajineras which are designed to carry passengers up and down the canals.
This is a very satisfying experience for those who want to escape the hustle and bustle of the city. Here you can be more at peace, especially during weekdays.
Tula Ruins
Some of the best-preserved ruins in Mexico and just a 1 hour and 40 minutes bus ride away from Mexico City.
This archeological site is much smaller than Teotihuacan but has some so unique and distinct about it you have to visit.
If you visit the Anthropological Museum in Mexico City you may have seen one of the large statues (totems).
You'll see the great Atlantes which consist of 5-meter tall totems on a Pyramid. From the top, you also get a spectacular view of Tula town.
Tepotzotlán
As far as Mexican traditions go, a side trip to Tepotzotlán 100% makes sense as it takes around an hour from Mexico City.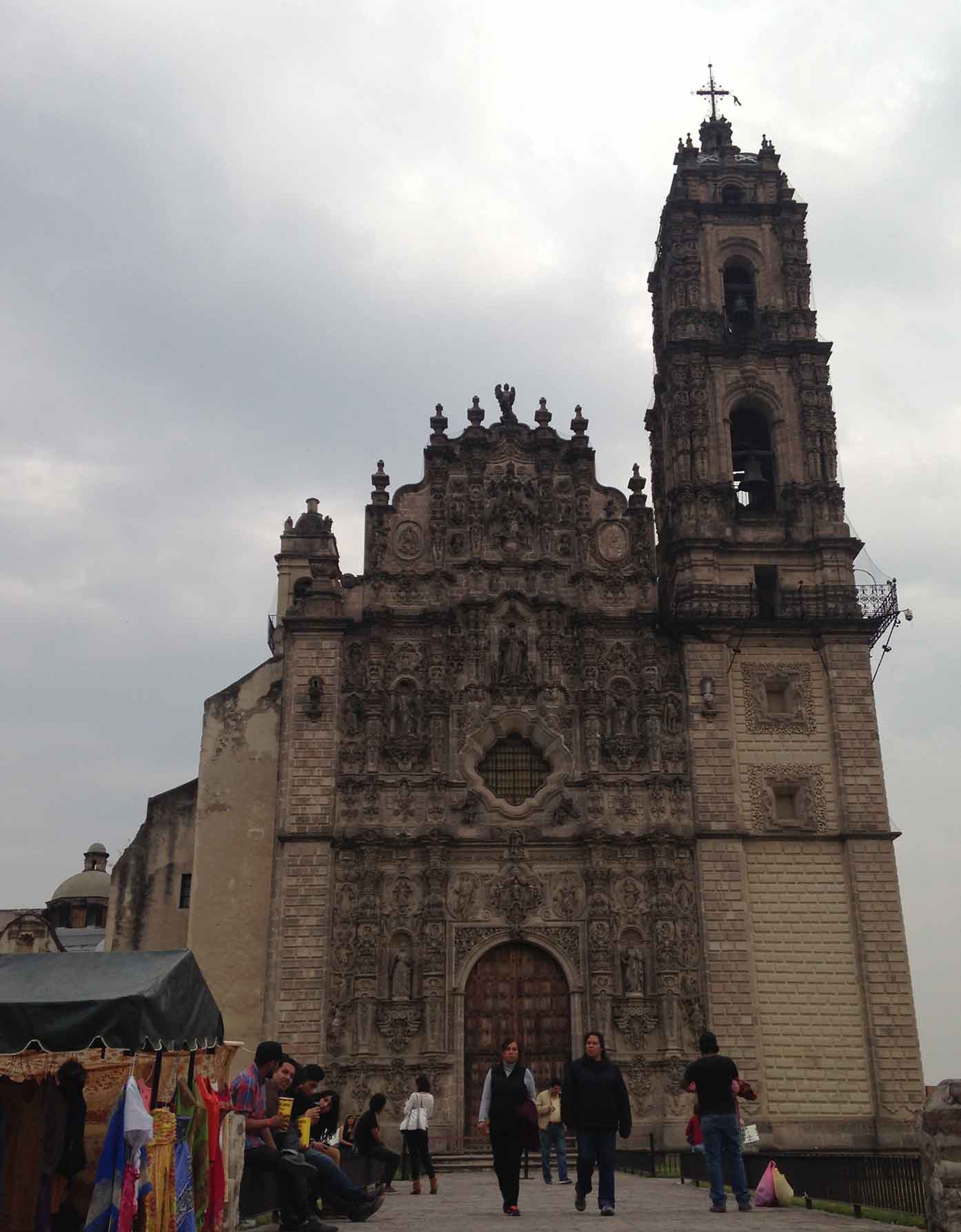 Tourists come here to visit the Museo Nacional del Virreinato which has artifacts showcasing some of Mexico's colonial past history.
Tepotzotlán is also well known for its food and restaurants so you find a wide range of food including Quesadillas, Alotes, Sopes, and more.
Head to the closeby market which is closeby and also be sure to get views of the stunning Iglesia de San Pedro Ápostol (see image above).
Grutas Tolantongo
Get ready, because visiting Grutas Tolantongo offers a natural adventure like no other. This is for those who wish to bathe in pools of water whilst taking the most breathing taking views.
At this Mexican tourist attraction popular with many locals you'll encounter an Aqua blue-colored stream, a large cave (and tunnel) as well as the hot springs.
Side Trips from Mexico City
The best way to enjoy your time in Mexico City is to experience what surrounds it. Many local people frequent these attractions because they offer you a way to disconnect from city life.
As a traveler or visitor to the city, these side trips give you an opportunity to connect with another facet of Mexico's giant offering.
If you are backpacking Mexico or staying for a longer period of time you may want to spend longer in the attractions mentioned in this guide.
📌 Like this article? Pin it…
Did this help you decide what day trips to do from Mexico City?
💬 Leave a comment below or let's start a meaningful conversation…
---
"Dear friend! Some links in this post contain affiliate links. Meaning, if you click through and make a purchase, book a hostel or sign up for a tour, I may earn a small commission at no additional cost to you. Your support means a lot and helps me to keep traveling and maintaining the quality of this site for you."