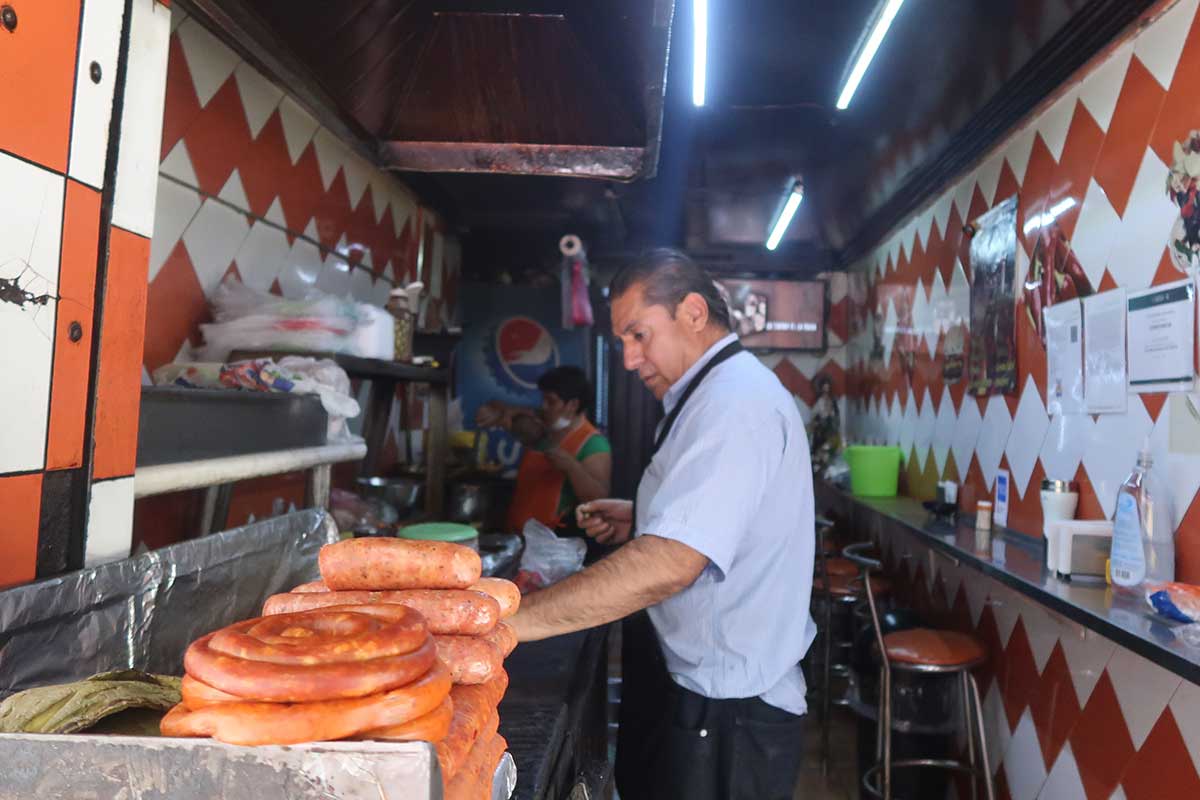 As a visitor, how do you avoid getting sick in Mexico?
Millons of people would agree that Mexico is a fantastic country to visit in Latin America, it is home to many exciting and memorable experiences.
From relaxing on tropical Caribbean beaches to drinking Tequila with locals in a traditional mezcaleria, you're bound to have a fun time here!
Now of course getting sick is definitely not part of the plan, however it's a big risk anywhere you go – and especially so in Mexico. This is why it's important to understand the risks here, and how to plan accordingly.
We've all heard of Montezuma's Revenge and people getting a bug or two, but how do you avoid this happening to you?
How to avoid getting sick in Mexico
As many as 1 in 5 travelers in Mexico will either get ill for a short time or bring something back with them, so it's really important to know the risks.
This guide looks at the major illnesses in Mexico, how they affect travelers as well as what we are most prone to catching.
I'll also list major tips so you can avoid becoming part of the statistics too!
Food Poisoning in Mexico
First on this list we have food poisoning, which is among the most common afflictions that travelers complain about when traveling through Mexico.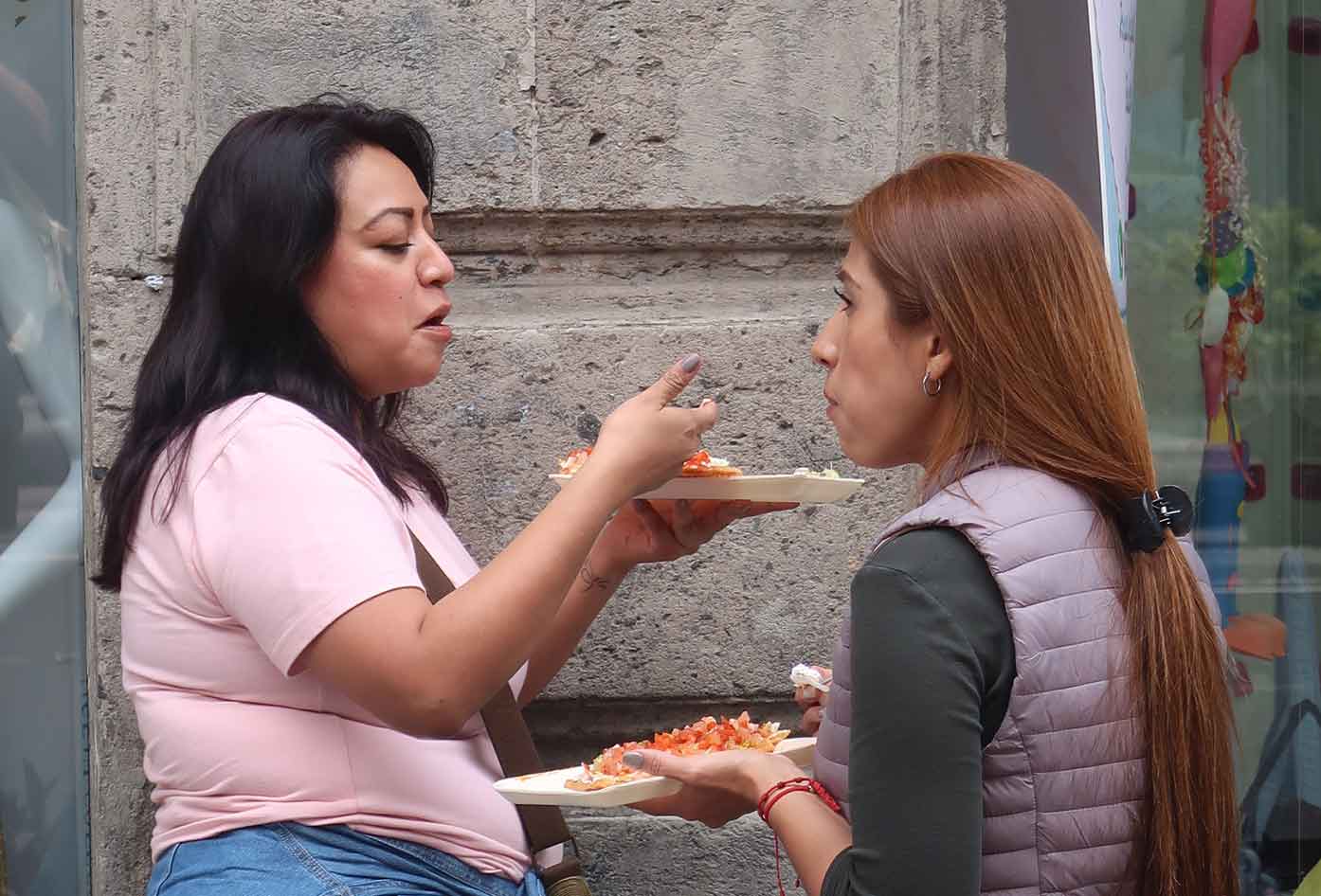 E. Coli is the most common culprit, which can cause diarrhea, stomach cramps and fever. It's important to also note that by eating poor food choices you can also catch parasites.
The two biggest parasitic infections from food in Mexico are Taeniasis and Cysticercosis, which can be caught when eating undercooked beef.
These can easily be treated with anti-parasitic medicines prescribed by a local doctor.
Whilst not as lethal as vector-borne diseases (or even waterborne illnesses in some cases), it's important to recognise the symptoms and get it treated as soon as possible.
If you've been vomiting or with diarrhea then these are the classic symptoms, so you'll want to visit a local doctor who can give you the right medication to treat it.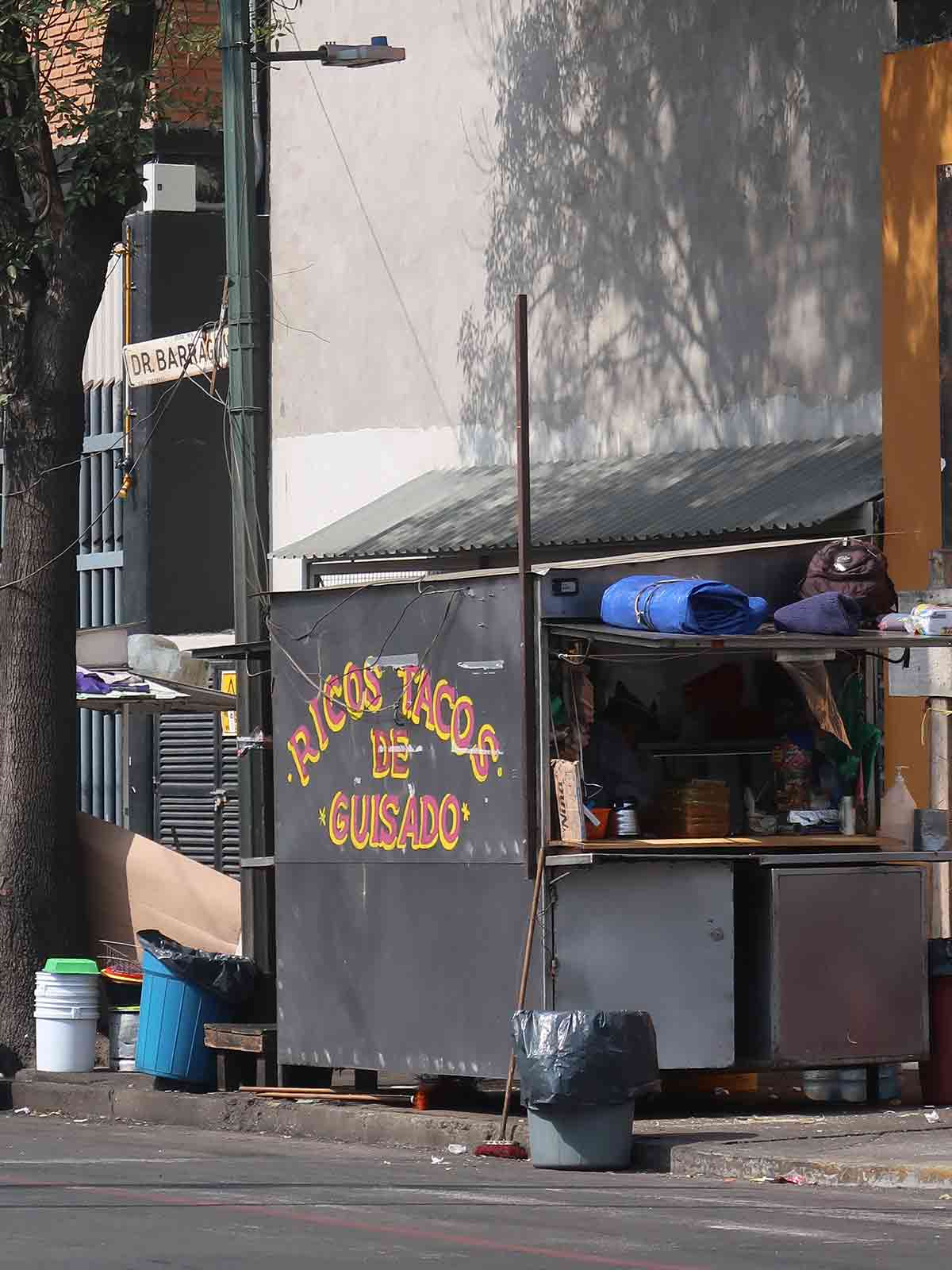 Sometimes in life the most sage advice is the most simplistic. The best way to avoid food poisoning in Mexico is to make sensible food choices.
Of course, those who are backpacking Mexico will tend to head to markets and cheaper restaurants, and that's fine as long as you pick good spots (go for those with a longer queue or are more busy).
You'll also want to be careful with undercooked meats too, and go a "level better-cooked" than you normally would to be safe.
Waterborne Illnesses in Mexico
Next on this list we have waterborne illnesses. These can be found all over Mexico, which can surprise many since they can also occur in more built-up touristy areas too.
Like with food, this one isn't so obvious to spot, however these illnesses are usually present in less hygiene-preoccupied restaurants and markets.
There's many different waterborne illnesses that you can catch in Mexico, however the most common include Cholera and Typhoid.
Symptoms often begin with nausea and diarrhea, however if left untreated can eventually lead to shock, respiratory collapse and even death.
Within the waterborne diseases group we can also find a variety of parasitic infections, which will need to be treated with anti-parasitic drugs.
In Mexico the biggest culprit is Cyclosporiasis, which can be ingested when drinking untreated water sources.
Of all the different infections or diseases you can catch in Mexico, this is by far the easiest to avoid.
I swear by only drinking water from sealed bottles, which in Mexico can be bought from any supermarket or local shop (for example an Oxxo).
Here are a few water brands in Mexico to look out for:
Agua Manantial
Bonafort
BoNatura
If you want to be extra safe on your travels to Mexico you can carry a Grayl bottle which will filter out any batteria that may be lurking.
Even if you're staying in a luxurious hotel, you should still avoid drinking from the tap as you never know if it's properly treated or not. And remember, it'll be you who pays the price if it isn't!
Montezuma's Revenge in Mexico
If you've ever traveled to Mexico before (or have heard stories), then there's a good chance you've heard of Montezuma's Revenge.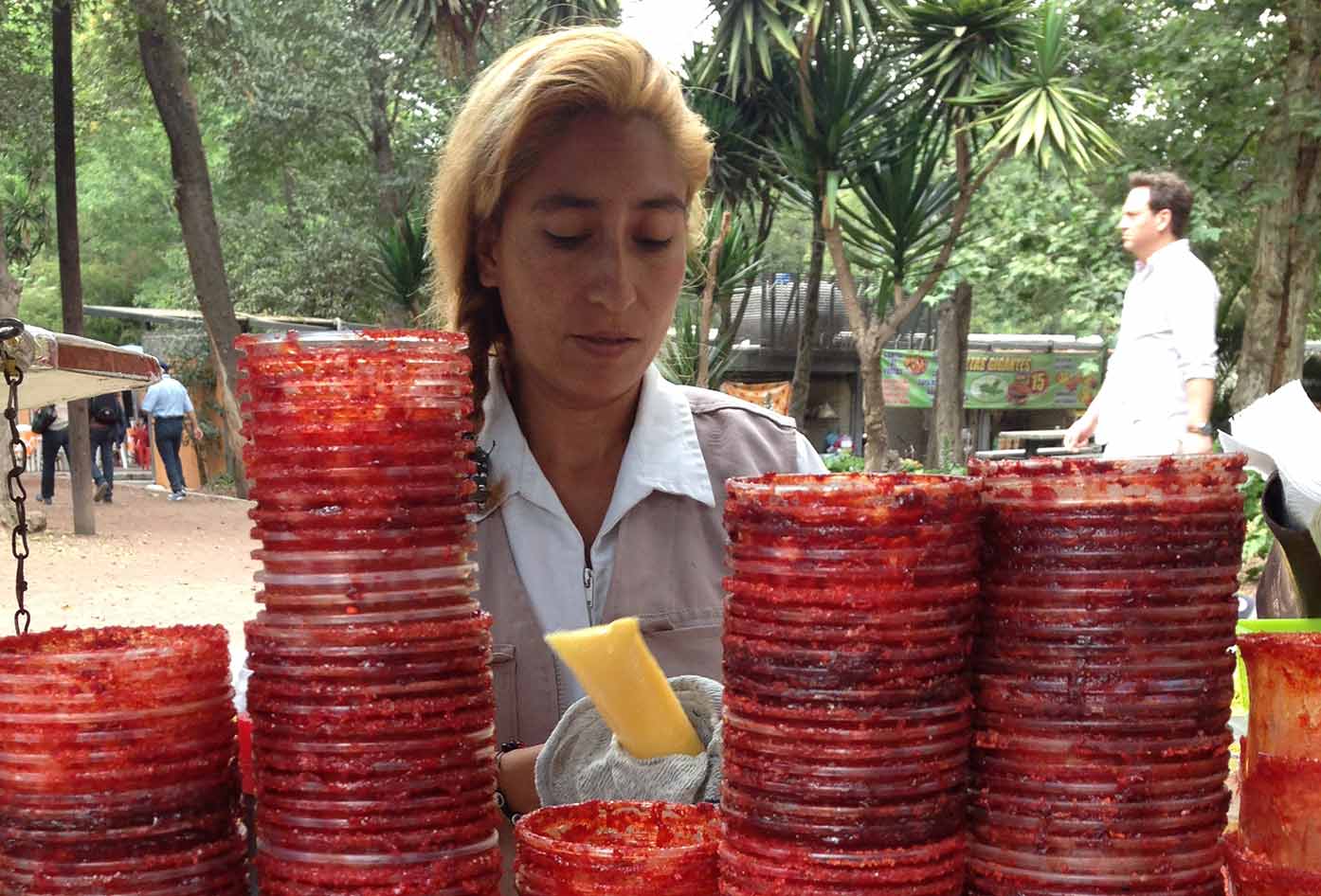 It's a specific type of bacterial virus which is often found in poor quality water or food sources.
Whilst it could have been added to either of the two sections above, it deserves its own heading because it's a famous afflictor for travelers heading specifically to Mexico.
Given how we tend to let our hair down when on the road, this means we'll try new foods and drinks which is great from a growth perspective. However it does mean there's an increased risk of catching it, and it's also quite common too.
The classic symptom of Montezuma's Revenge is the onset of diarrhea, which often means several trips to the bathroom daily.
How bad it is depends on how much of the contaminated food was consumed, although most who have it tend to make a dozen trips throughout the day.
Bloating and nausea are common too, and worse infections can be accompanied by high fever. Unfortunately painful stomach cramps can be common too, given it directly affects the intestines.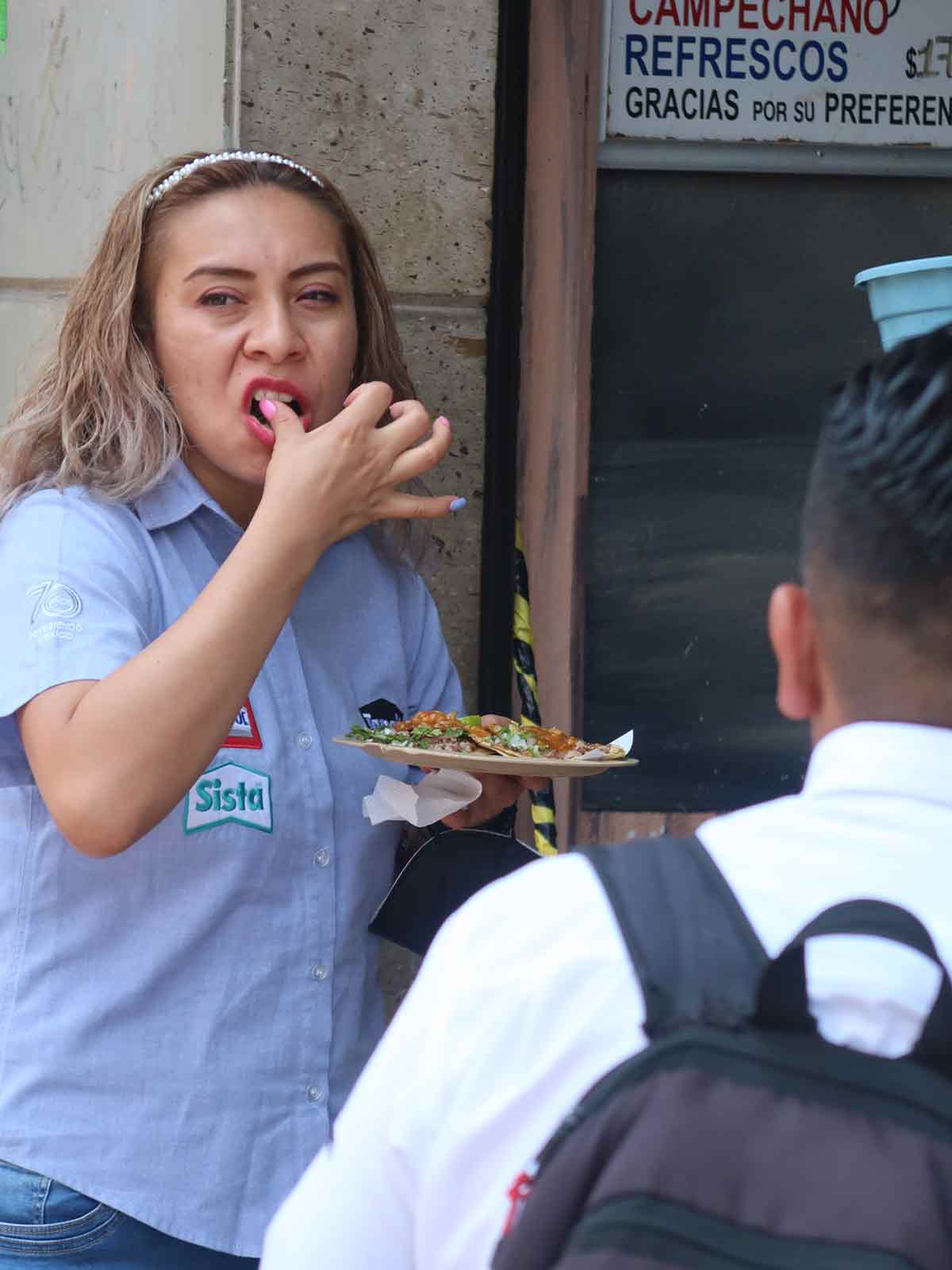 Avoiding Montezuma's Revenge can be difficult, and some travelers will catch it regardless unfortunately.
However, following good hygiene standards is a good place to start, where you also only eat or drink at reputable local restaurants.
If you do catch the disease, then usually a course of antibiotics will do the job. You can also take pain-killers or anti-diarrhoea tablets to help manage the symptoms.
Vector-borne Diseases in Mexico
Next we have the vector-borne diseases, which can be some of the most life-threatening on this list. They are carried by a host animal (usually a mosquito), and so are present more in the warmer climates of Mexico.
These include the areas of Chiapas, Campeche, Quintana Roo, Tabasco, Oaxaca, Sinaloa and Nayarit.
Unfortunately these are the ones which have no long-term vaccines, so it requires travelers heading to areas with known cases to prepare in advance.
Malaria is the most-known vector-borne disease, which is also the most dangerous of the lot. Whilst it's rare in Mexico, cases have been reported so it's extremely important to use a high quality mosquito repellent daily.
If you do ever feel unwell and suspect it could be related, then it's important to get a blood test done immediately (however it can take between 1-4 weeks for it to show up on a test after the initial exposure).
Another dangerous one is Dengue Fever, which is also transmitted by infected mosquitoes.
Symptoms of both diseases initially include fever, nausea and high levels of fatigue, and if untreated can lead to internal bleeding and death.
Also present in Mexico are Chikungunya and Zika, however are less dangerous and only pose a major risk for pregnant women.
Avoiding Vector-borne Diseases is first done by researching areas that you are heading to. If mosquitoes are a nuisance and the virus has been reported, then you'll want to use a good repellant as well as bed nets.
If you can help it, then also avoid staying next to a river or source of stagnant water, since these areas are where mosquitoes congregate the most.
Altitude Sickness in Mexico
Lastly we have altitude sickness, which is by far the least common issue for travelers. Of course if you're sticking to Pacific beaches and the jungle the whole time, then this won't be an issue.
However Mexico City (altitude of 2240m) can sometimes cause problems for travelers, whilst other towns in the country can be even higher (such as Raíces in Toluca, which sits at 3531m).
Of course hikers keen on ascending some of Mexico's larger mountains or volcanoes will also be at risk of altitude sickness too.
Symptoms are temporary, and only affect you whilst within the higher altitude zone (descending can rapidly improve your symptoms). These usually include headache, nausea and dizziness.
Believe it or not, it tends to be Mexico City where most travelers get symptoms, however they're often very mild and will only be a slight annoyance (such as a headache or some nausea).
In some cases it can cause worse symptoms, but this will be a small minority of cases. It's important to mention that altitude sickness can affect anyone at random, even despite peak physical fitness.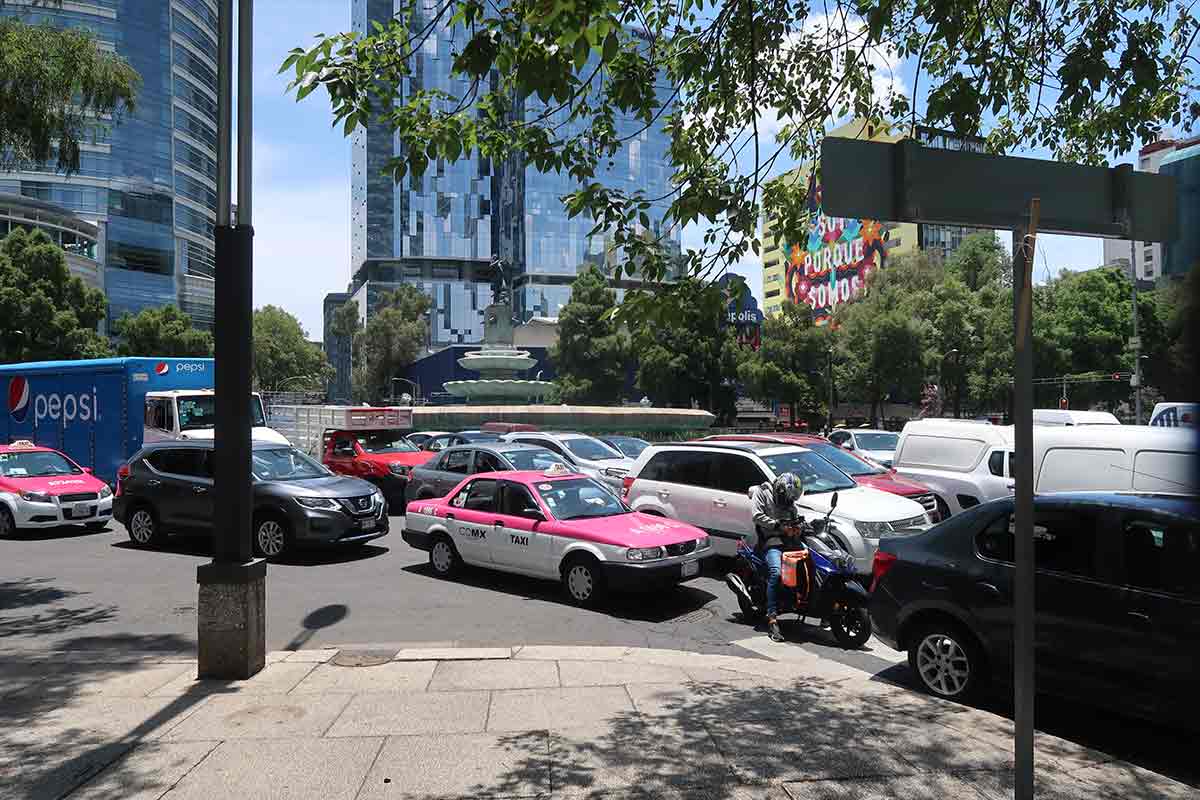 Avoiding altitude sickness can be done in two ways. The first is by spending 48 hours at a higher altitude before going on an even-higher hike (such as a base camp). This allows for the body to get acclimated, reducing the chance of altitude sickness.
The other is by taking altitude sickness medication, which is available at local pharmacies and will help you to use oxygen more effectively at these higher altitudes.
Got Travel Insurance for Mexico?
Designed by travelers, for travelers, World Nomads covers more than 150 adventure sports and activities so you can explore your boundaries.
How to avoid getting sick in Mexico
That's all for this guide on how to avoid getting sick whilst in Mexico.
A firm favorite for travelers heading for some hot sun and relaxation, Mexico is always a great choice.
However illness is an all too common occurrence for travelers heading here, which often ruins plans or means a trip to the local hospital.
Together we have explored some of the biggest illnesses that plague travelers, including their effects and how to avoid getting them.
As a reminder, these includes illnesses such as food poisoning, water-borne illnesses, vector-borne diseases and altitude sickness.
While you're still here, read this guide on the safest states in Mexico so you can ensure that you plan your trip to only the best places in the country.
📌 Like this article? Pin it…
Do you feel like you how to avoid getting sick in Mexico?
💬 Leave a positive comment or lets start a conversation below!
---
"Dear friend! Some links in this post contain affiliate links. Meaning, if you click through and make a purchase, book a hostel or sign up for a tour, I may earn a small commission at no additional cost to you. Your support means a lot and helps me to keep traveling and maintaining the quality of this site for you."