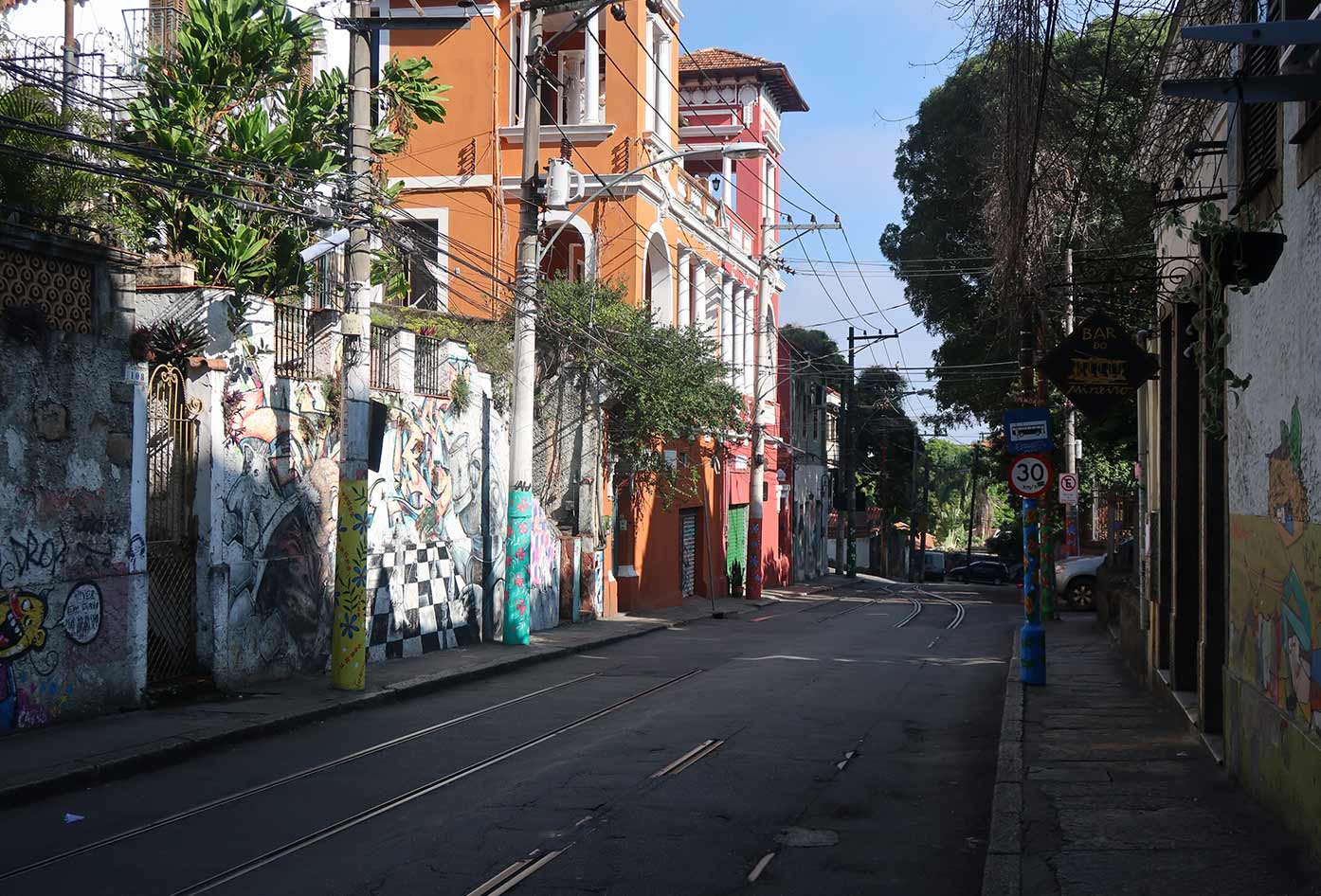 Are you in Santa Teresa, Rio de Janeiro, and wondering what to do?
Santa Teresa is a must-see place and one of the cultural secrets of Rio.
Whilst on the lookout for new places to visit in Brazil I found myself returning back to this beautiful country on more than one occasion.
Santa Teresa, Rio De Janeiro
Rio will always hold a special place in my heart. It's one of the places I first ever visited in South America.
For me, Santa Teresa quickly became one of the best neighborhoods to stay in Rio de Janeiro.
I'd say it's one of my favorite bohemian neighborhoods in Brazil, if not, the whole of South America.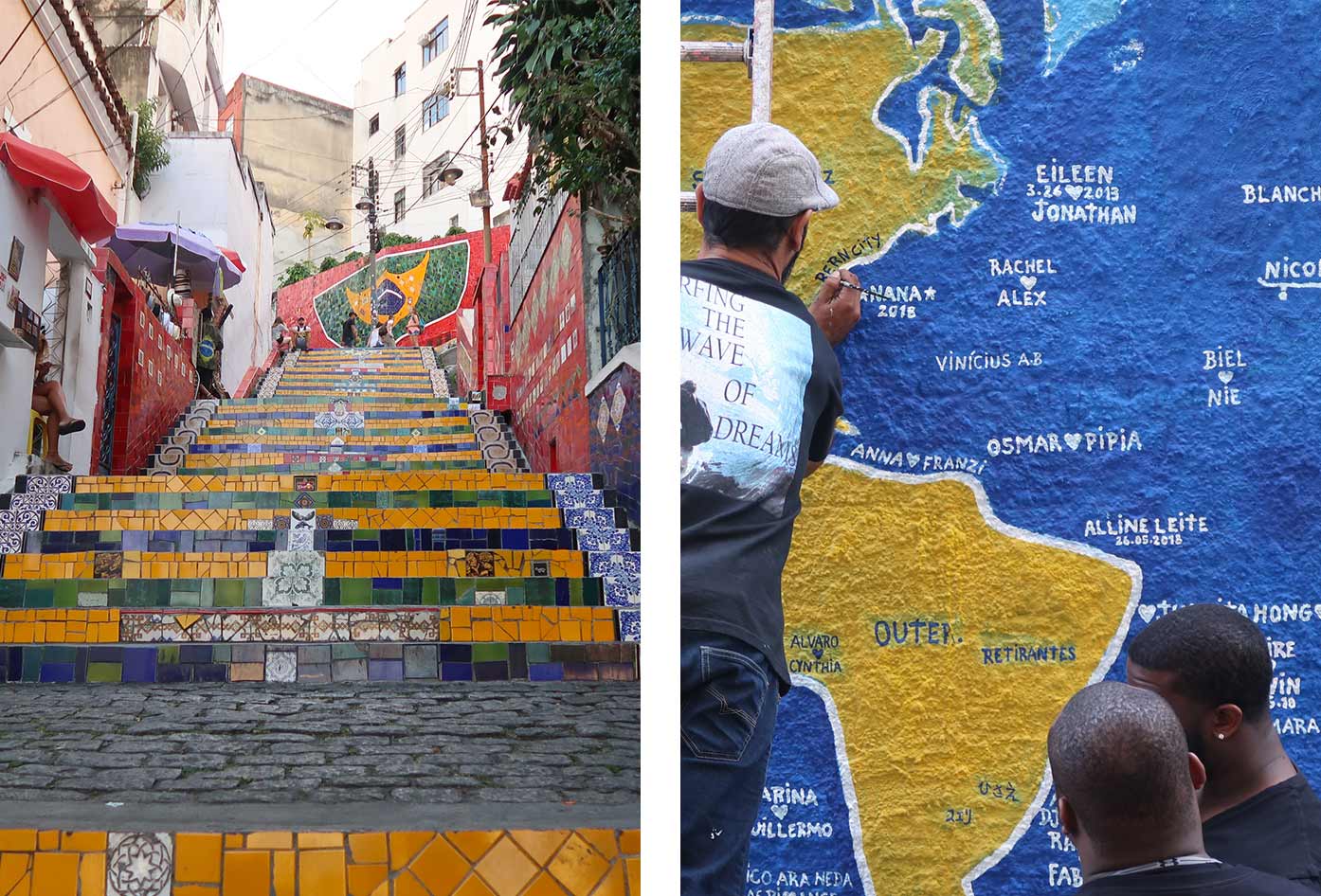 Not only will you be met with some of the best hillside views of Rio.
But, within the same area, you'll find everything from art galleries, architecture, museums, and some tasty restaurants.
So, now you know what to expect from Santa Teresa, let's take a look at some of the things you can do in a short amount of time.
Although it is a very popular spot with tourists and visitors it's still relatively quiet compared with other tourist spots in Rio.
With the fast-paced life in Rio de Janeiro, and so many things to do I understand that you may have limited time. 
How do you get to Santa Teresa from Rio?
The best way to get to Santa Teresa is by walking from the Lapa neighborhood. That way you get the best views of Rio on the way up.
Are you a fan of walking? If not, then you can get the historic tram.
If you have to wait a considerable amount of time for the tram, then a taxi would be the next best option for getting to Santa Teresa from Rio.
See the info below about doing a tour of Santa Teresa so you can save precious time and plan the rest of your day around that.
Thnigs to Santa Teresa
I have packed this guide with things, you can do in less than 24 hours.
Escadaria Selarón: Get a Selfie
You may have seen these famous stairs in Rio before in a famous Michael Jackson video. It's usually the place visitors like to go when arriving in Rio.
As you know Santa Teresa is an artist's neighborhood and these steps are a great example of fine craftsmanship.
Created by Jorge Selarón Chilean-born artist who started by covering the steps by the side of his home with ceramic tiles.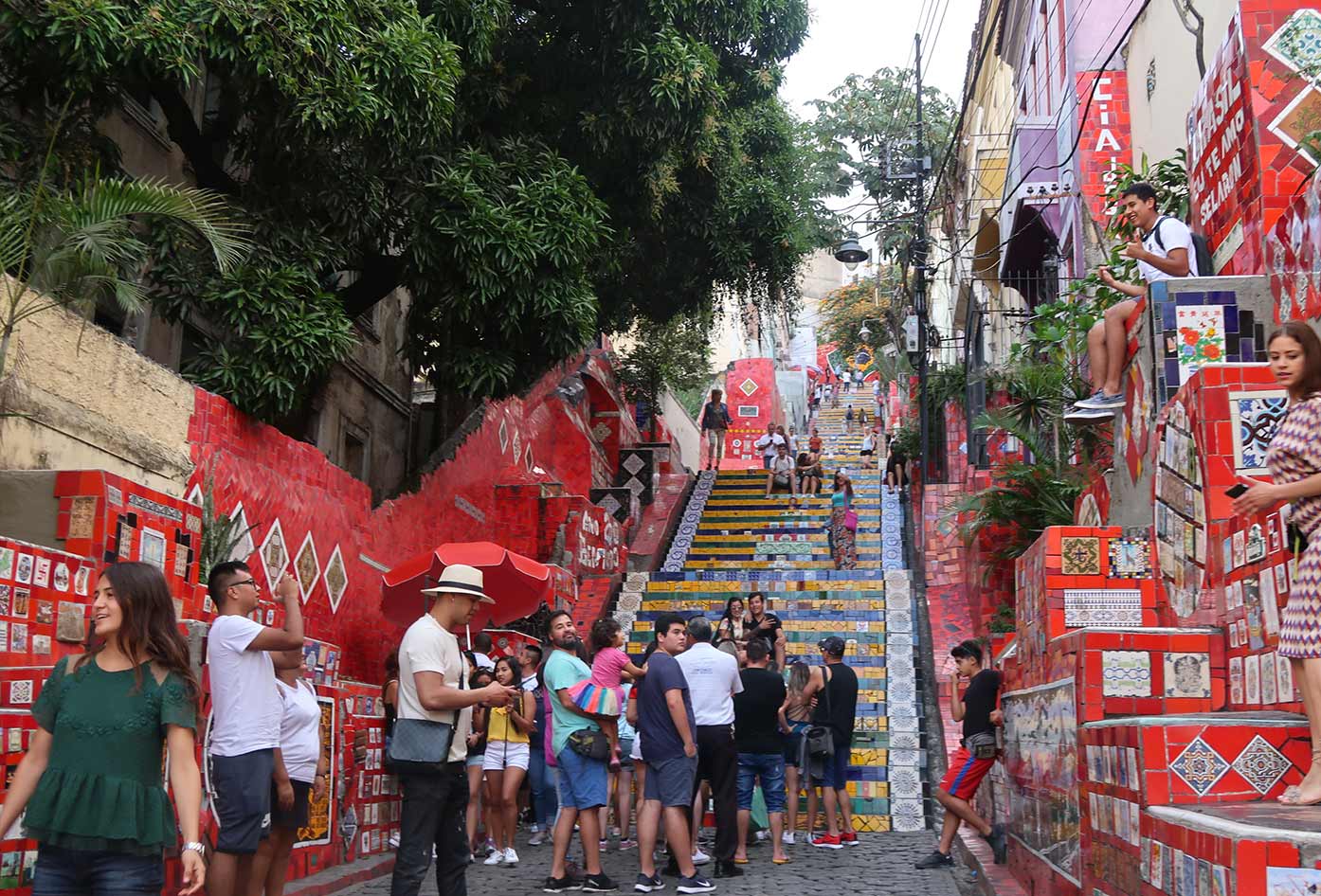 Today, these steps are one of Rio de Janeiro's most iconic attractions; which see hoards of people visiting every single day.
If you're in any type of rush, I highly recommend you try to arrive at the steps as early as possible to avoid the crowds.
No matter however you decide on what to pack for Brazil ensure your belongings are secure in this area, especially during the night.
Also, make sure you walk all the way to the top. There are some great photo opportunities to be had and you can even find some quiet spots if you're lucky.
Walk up the hill from Lapa
If feeling energetic you can walk up the cobbled street from nearby Lapa.
The walk takes around 30 minutes but with all the street art, mini art galleries you encounter along the way it may take you slightly longer.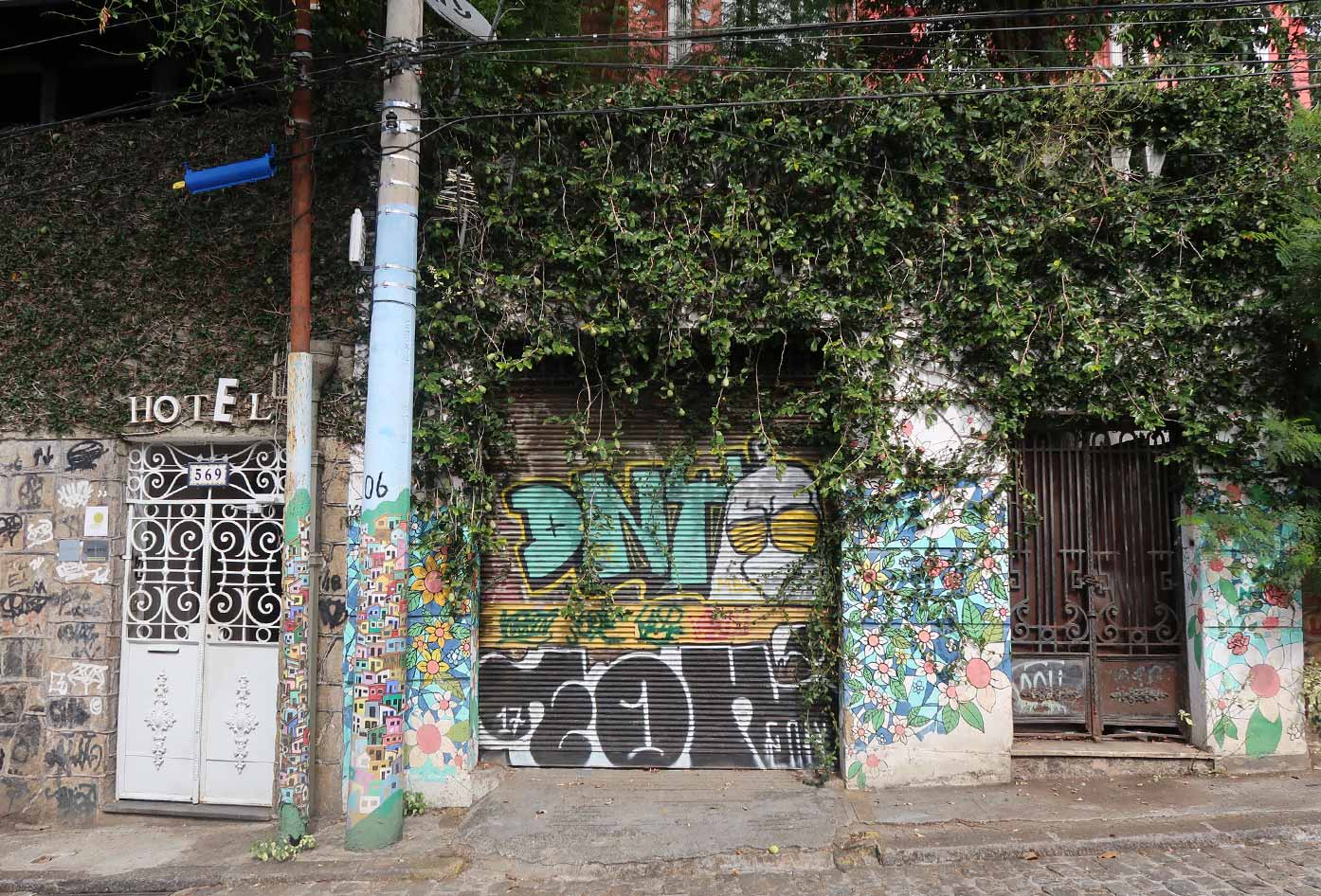 This part of the city is famed for its cobbled streets, art-deco houses, funky street art scene, cozy cafes, and artistic feel.
It's no accident either. In the 1960s and '70s, many aspiring artists musicians and writers moved to the run-down area.
They started restoring the houses and adding life to the neighborhood.
Popular tours in Santa Teresa
You can see some great Brazillian street art on the walk up the hill so this mini-hike is not to be missed.
I found this area to feel relatively safe, however, if you're slightly worried about walking around Rio de Janeiro at night, you can always get a taxi up to the top of the hill.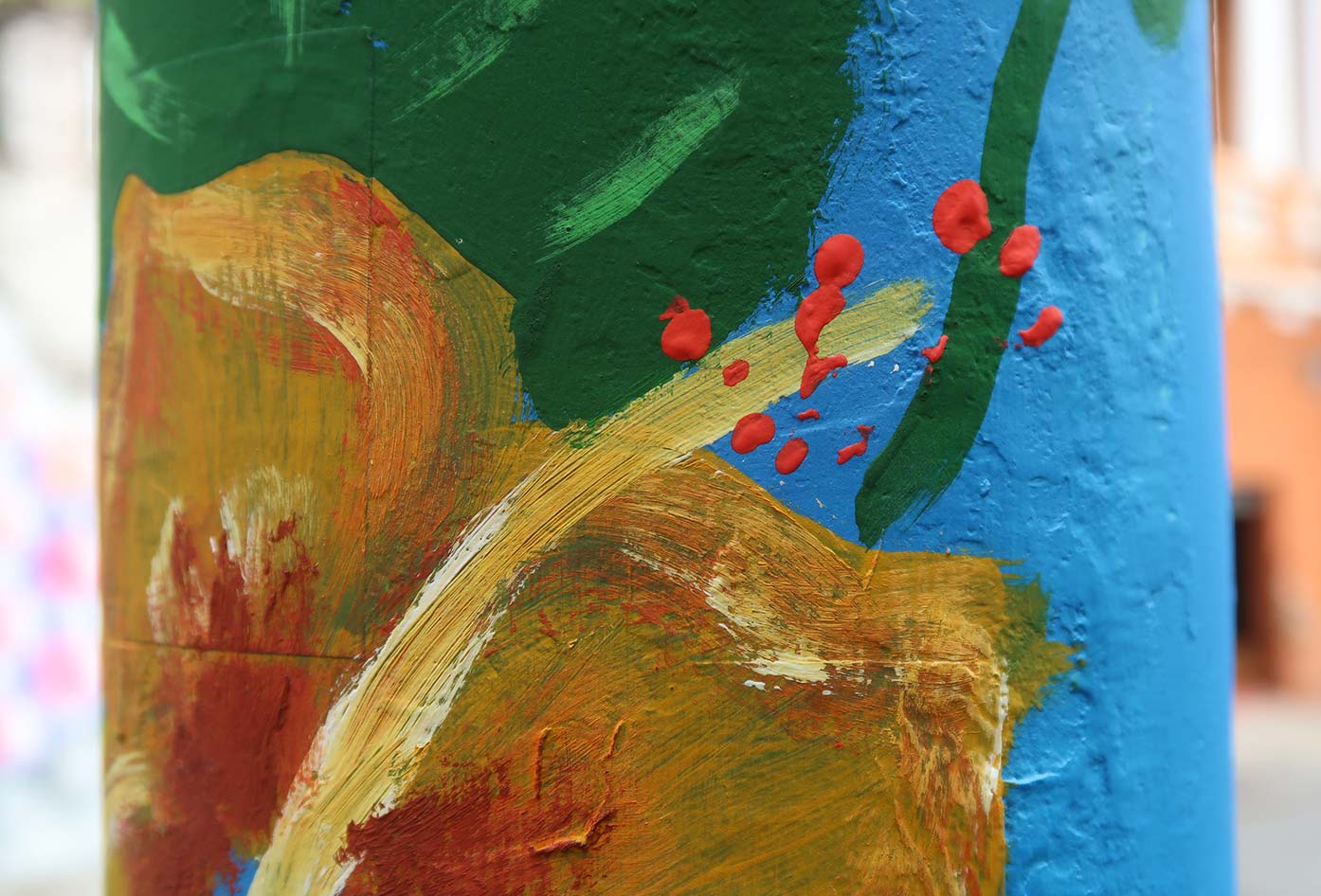 Don't you like walking? You can also get a taxi up from the bottom to save time and walk back down to Lapa from Santa Teresa, it's your call.
Drink Coffee at Largo das Letras
If you arrive in the morning, look for breakfast at Largo das Letras. It's a bohemian-style cafe that has a great selection of coffee.
You can also find some great books which are for sale in the bookstore that make the venue even more interesting.
Make sure you have your camera ready as the views from out the back are Instagram-worthy.
It's disguised as a historic building from the front, so look out for the Largo das Letras banner.
The venue is so relaxing and a great retreat after scaling those steep hills.
Hop on the Tram over the Lapa Arches
To really make most of your visit to this bohemian neighborhood you have to take the famous tram.
It's worth reading up more about its history to understand its significance, it's one of the oldest street railway lines in the world after all.
You'll get some great 360 views of Rio de Janeiro that you would have not seen otherwise which adds a unique element to your photo album if, like me, you love taking photos.
If you prefer to arrive at Santa Teresa in style you can catch the tram near the center of Rio. It's worth noting however that there are 3 trams per hour.
Usually, with a queue of people waiting to board. So, plan ahead of time to make the most of your day.
You'll also get an up-close and personal view of the famous Arcos de Lapa as the tram drives over them on the way to Santa Teresa.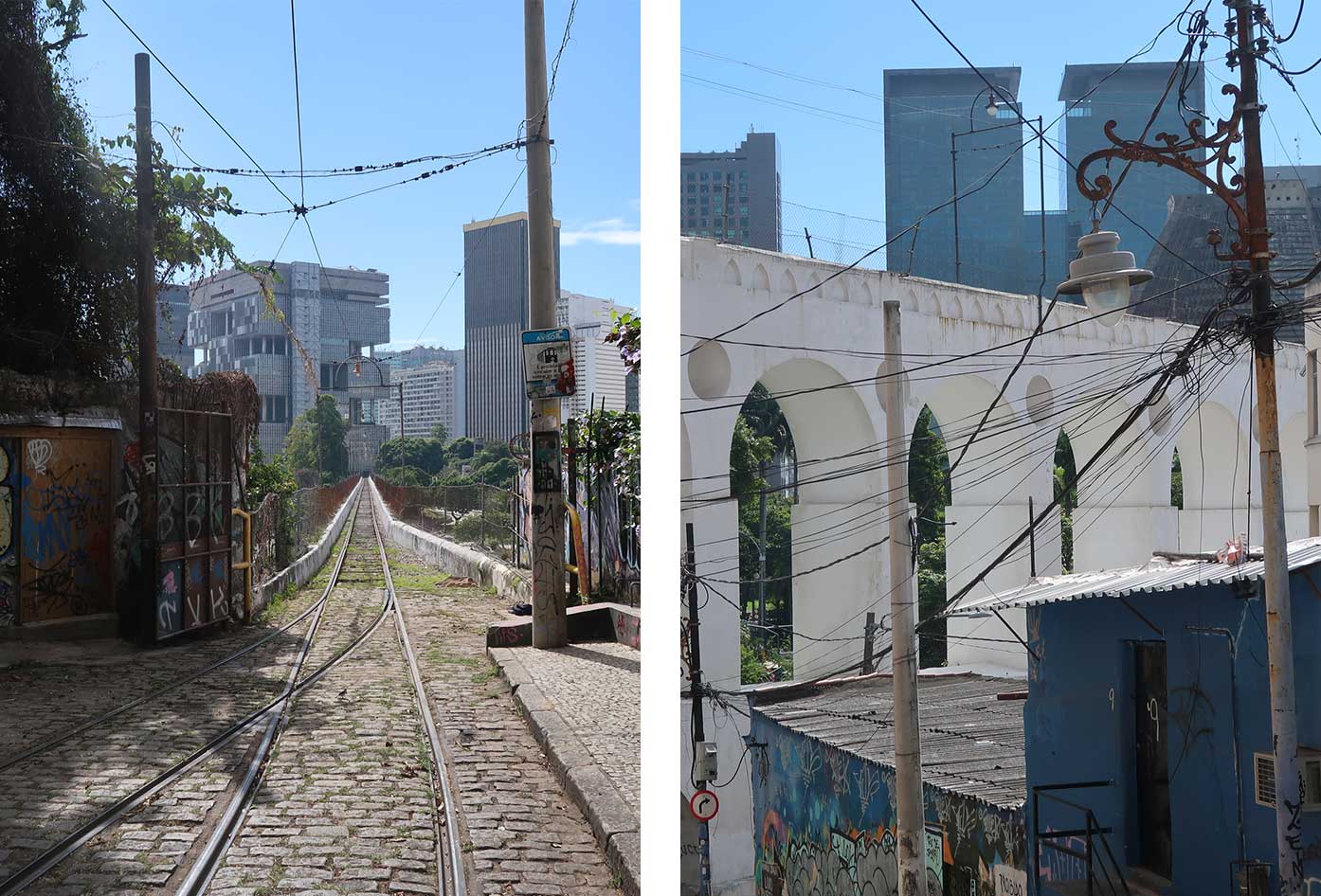 One simple word of advice I can offer whilst you take a ride on this beautiful piece of history is to make sure you hold on to your belongings.
As one may imagine, the safety features are very basic so you can expect things to go flying if not secured properly.
Also to avoid clogging up your day I'd advise you to try to catch it before the afternoon. I tried to catch it before 10 AM and seemed to be able to fit more activities in the morning as well.
Taking a tour of Santa Teresa
If you're strapped for time join an organized tour check out this tour of Santa Teresa which allows you to get picked up from your hotel.
This guided tour includes:
Private Transport and exclusive tour guide
Entry/Admission – Largo dos Guimaraes
Entry/Admission – Escadaria Selaron
The tour includes transportation and a knowledgable local guide that shows you all the best spots and along with any questions breaks down the story behind each landmark.
Museu Chacara do Ceu
An interesting museum located in a big colonial house.
If you take the tram you can arrive here without it taking too much toll on your legs on a hot day.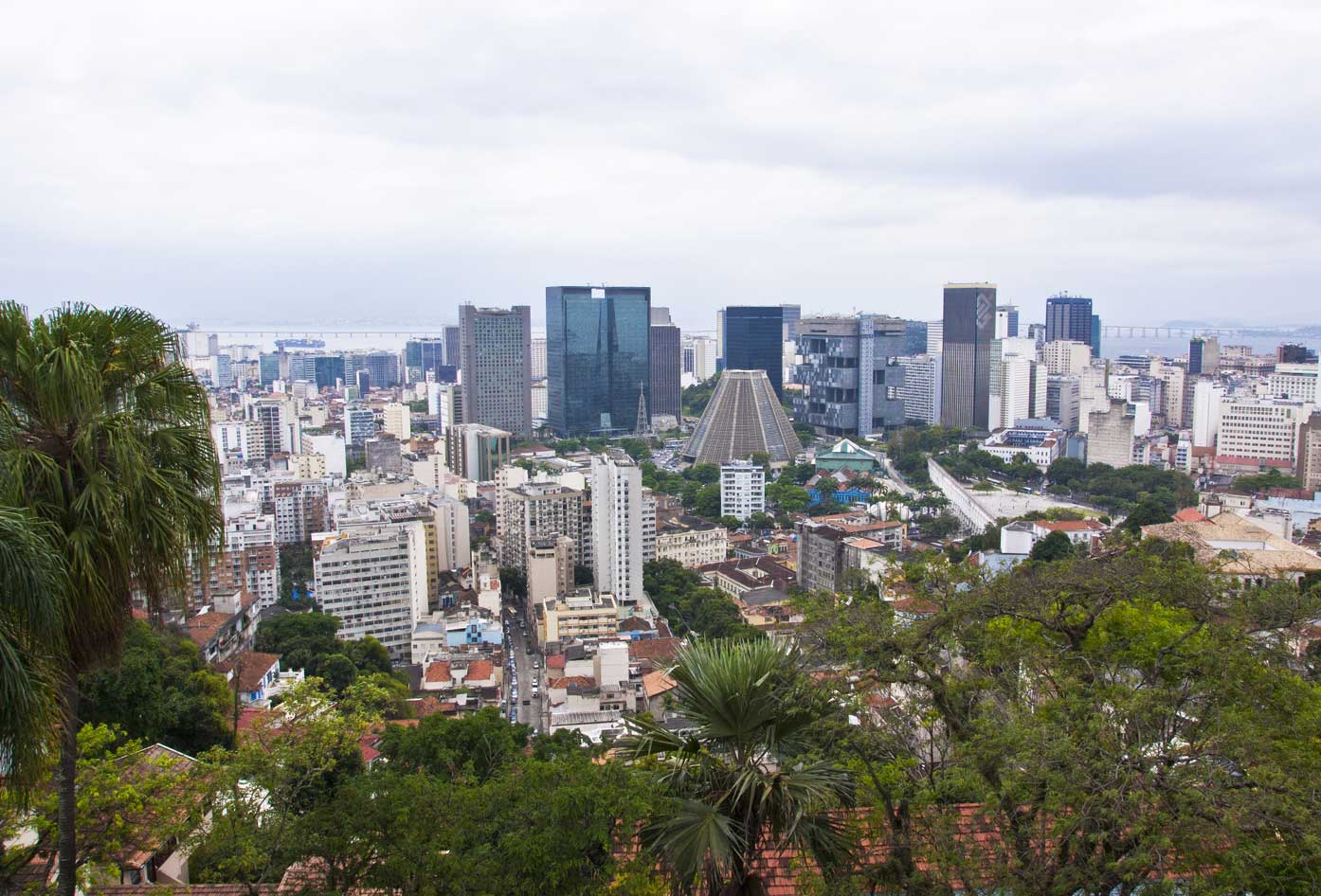 Otherwise, if in a rush I recommend catching a taxi here from the city and starting your day in Santa Teresa from here.
The museum is an amazing hideout where you can see some amazing art pieces both paintings in color and even many drawings from the early to mid-twentieth century in Brazil.
You don't have to stay long to appreciate it, you can easily cover the best of the art collection in under an hour.
Did I mention the beautiful views and pleasant garden that surround the museum? It's a great combination of art and architecture.
You can really feel like you've escaped the hustle and bustle of Rio be locating yourself here for a couple of hours.
Try Feijoada Bar do Mineiro
I like to eat as local as possible where ever I go to Latin America.
After speaking with my Airbnb host in Santa Teresa she highly recommended that I ate at this restaurant – Bar do Mineiro.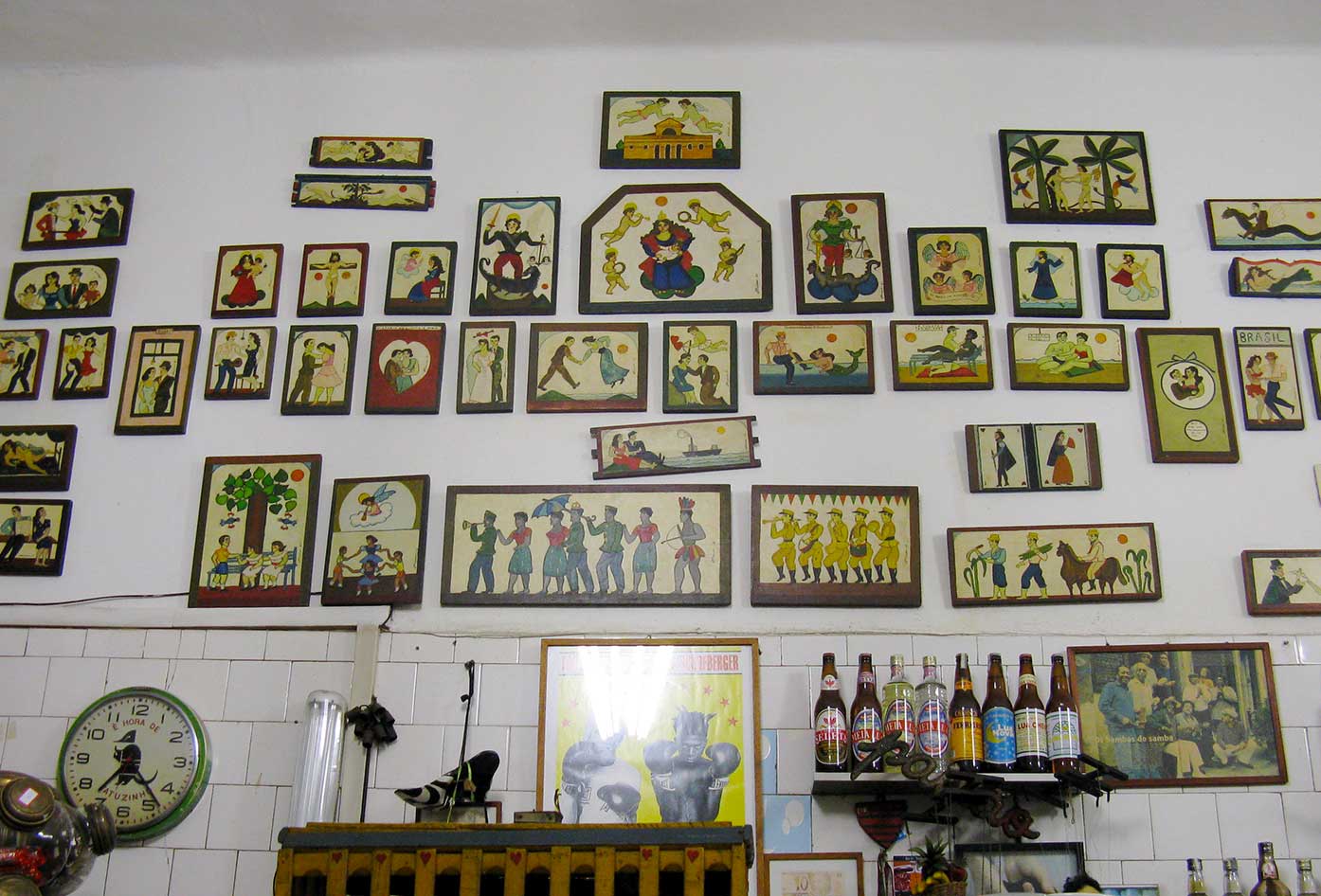 She advised me that they have been serving amazing quality food and drink to the local public for many years. Who was I to argue at that?
I was really lucky to get a table. The first time I passed the place was full, and there was a queue flowing right outside the door onto the pavement.
After being seated I felt like I was in the right place, the service was amicable providing I don't speak Portuguese.
I just went with what the waiter provided me as a suggestion.
Now, I'm qualified to say, if you've not yet tried Feijoada, this is the place to try it. The friendly service is very attentive and I can guarantee that you'll feel as though you're having an authentic dining experience.
Try to go during lunchtime if time allows you.
Oh, and it's worth mentioning that the prices are very reasonable compared with some of the other food spots in Santa Teresa.
The good news is that you can find something to suit all budgets if you look closely enough.
Is Rio de Janeiro Safe?
That is a great question, right? So, I'd say, rather than ask yourself questions like, will I be safe there?
Or, how dangerous is Rio De Janeiro for tourists, you are much better at focusing on what you can do to stay safe.
Here are some precautions I recommend you take whilst walking around Rio de Janeiro neighborhoods as a tourist:
Don't carry lots of cash around with you
Avoid walking alone at night
When using ATM's do so inside the bank or supermarkets
Be aware of your surroundings when getting your electronic devices out
Listen to your intuition and exercise common sense you should be fine. By applying the tips I've noted you'll avoid 80% of petty crime.
Rio De Janeiro Travel Tips
Below I'm going to list some of my best travel tips for Rio de Janeiro.
Whenever I can I will note down little tips tricks and hacks that I feel can really enhance your experience, save you money or help you gain new insights and knowledge on a particular place or country.
Got Travel Insurance for Rio de Janeiro?

Designed by travelers, for travelers, World Nomads covers more than 150 adventure sports and activities so you can explore your boundaries.
Things to do in Santa Teresa, Rio
So, what will you do in Santa Teresa? By now you should be raring to go to one of the best neighborhoods in Rio de Janeiro.
I recommend visiting during the early evening if you can to see the sunset over the city; it will take your breath away.
Even if you only get a full day or less, you'll have no problems deciding what to do with your short stay.
I can also guarantee that you are now 'in the know' when it comes to visiting some of the best places in Brazil to visit as a new traveler.
📌 Like this article? Pin it…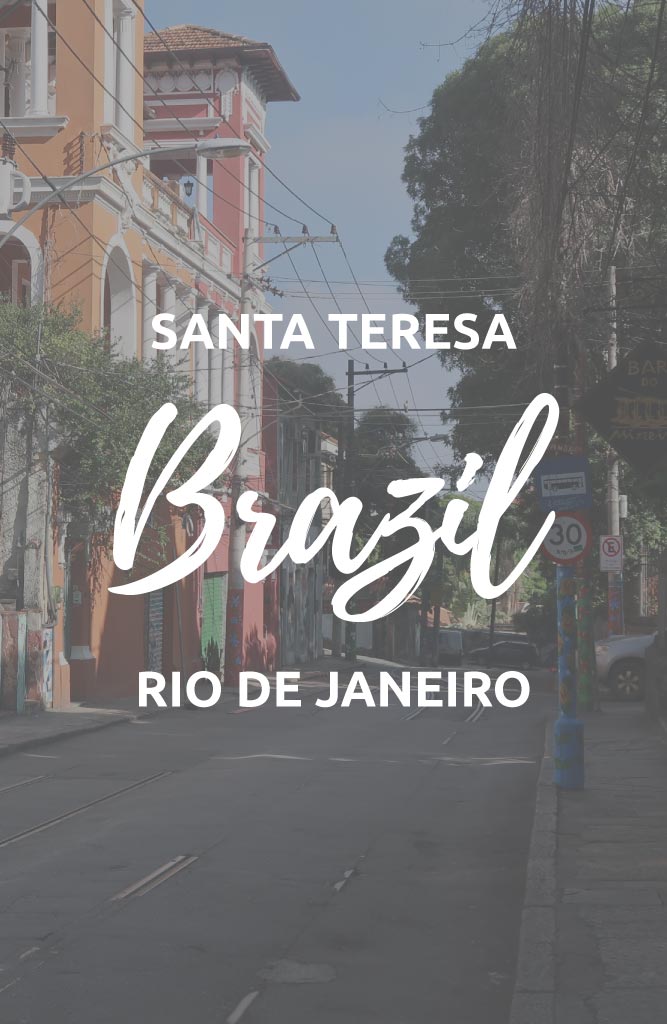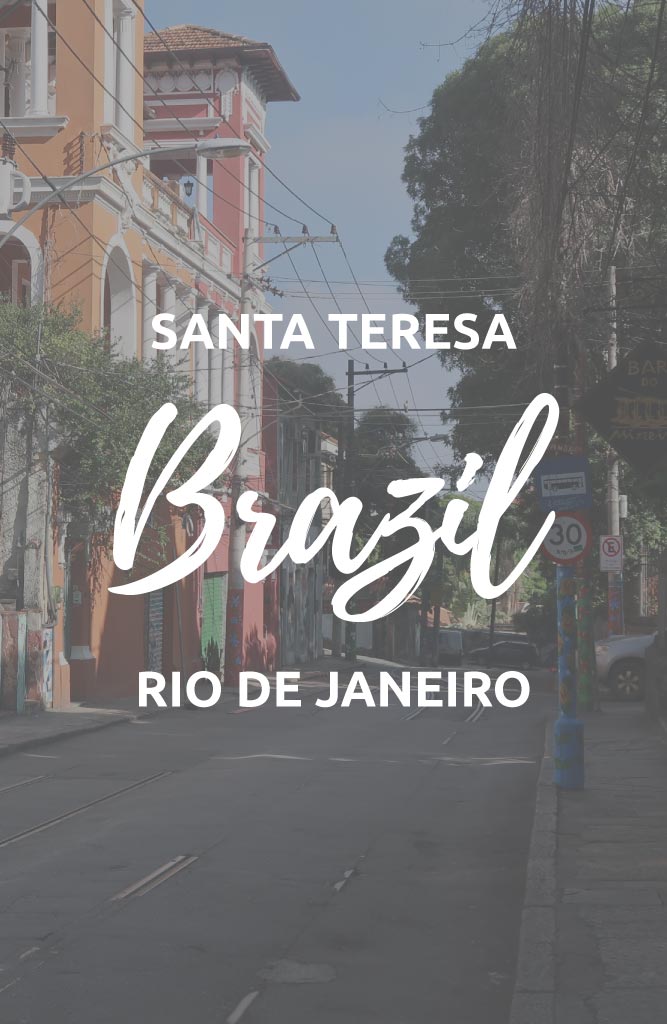 Missing something? Got tips, tricks & advice we can learn from?
💬 Leave a positive comment or lets start a conversation below!
---
"Dear friend! Some links in this post contain affiliate links. Meaning, if you click through and make a purchase, book a hostel or sign up for a tour, I may earn a small commission at no additional cost to you. Your support means a lot and helps me to keep traveling and maintaining the quality of this site for you."