San Cipriano is an underrated tourist attraction in Colombia.
Located in the Buenaventura snuggled deeply in a dense jungle area, San Cipriano is one of the most off beaten track places you can visit in Colombia that actually caters to its visitors.
San Cipriano is known by many for its abandoned railway which is used by the locals in the most impressive way to transport visitors around.
In this guide, we'll explore San Cipriano, what to do, and things to see! We'll also cover how to get there, and a few words on staying safe.
San Cipriano, Colombia Guide
Before we get to the first port of call the brujias let's look at some of the reasons why you'd want to add it to your Colombia itinerary.
If you're reading about San Cipriano for the first time, you may want to know why it's worth traveling all the way out here from Cali.
Why travel to San Cipriano
Let's look at some practical information that will help you make up your mind about visiting this secluded region on Colombia's Pacific side.
When you are bored of the chaotic cities, noise, and pollution, or, you just want to get back to nature, this is your perfect chance. Think crystal clear rivers, rare animal sightings, and virgin waterfalls.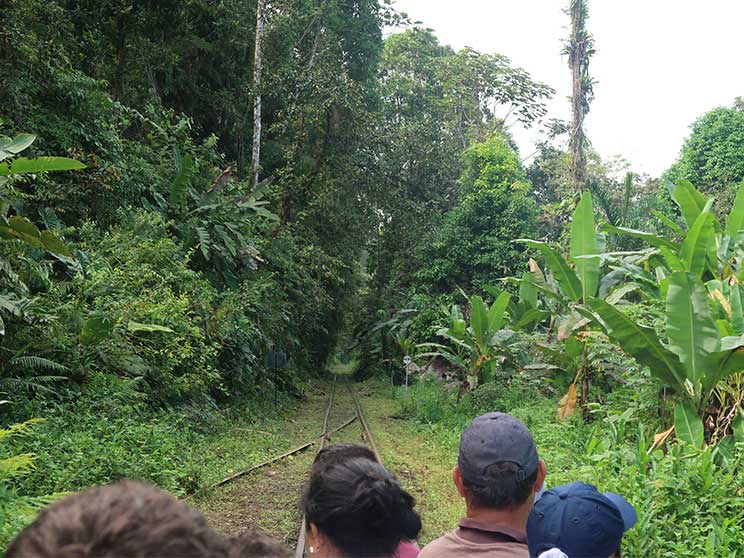 The ethnic makeup of the town is made up of Afro-Colombians. This is a community unique to Afrocolombians you may have connected within other parts of Colombia.
The whole area is very hot and humid! If you stay for a day or two here, you'll spend your time wading down dirt tracks, sampling exotic fruits, spotting toucans and monkeys all in their natural habitat.
Getting to San Cipriano Natural Reserve
Arriving in Cali from Medellin or before getting transport to Buenaventura, I wanted to relax for a day or two to reacclimatize.
The journey takes around 4 hours depending on what is happening on the road. If you get stuck behind a trail of Mulas (the name for the trucks that transport goods), your ETA can quite easily get extended.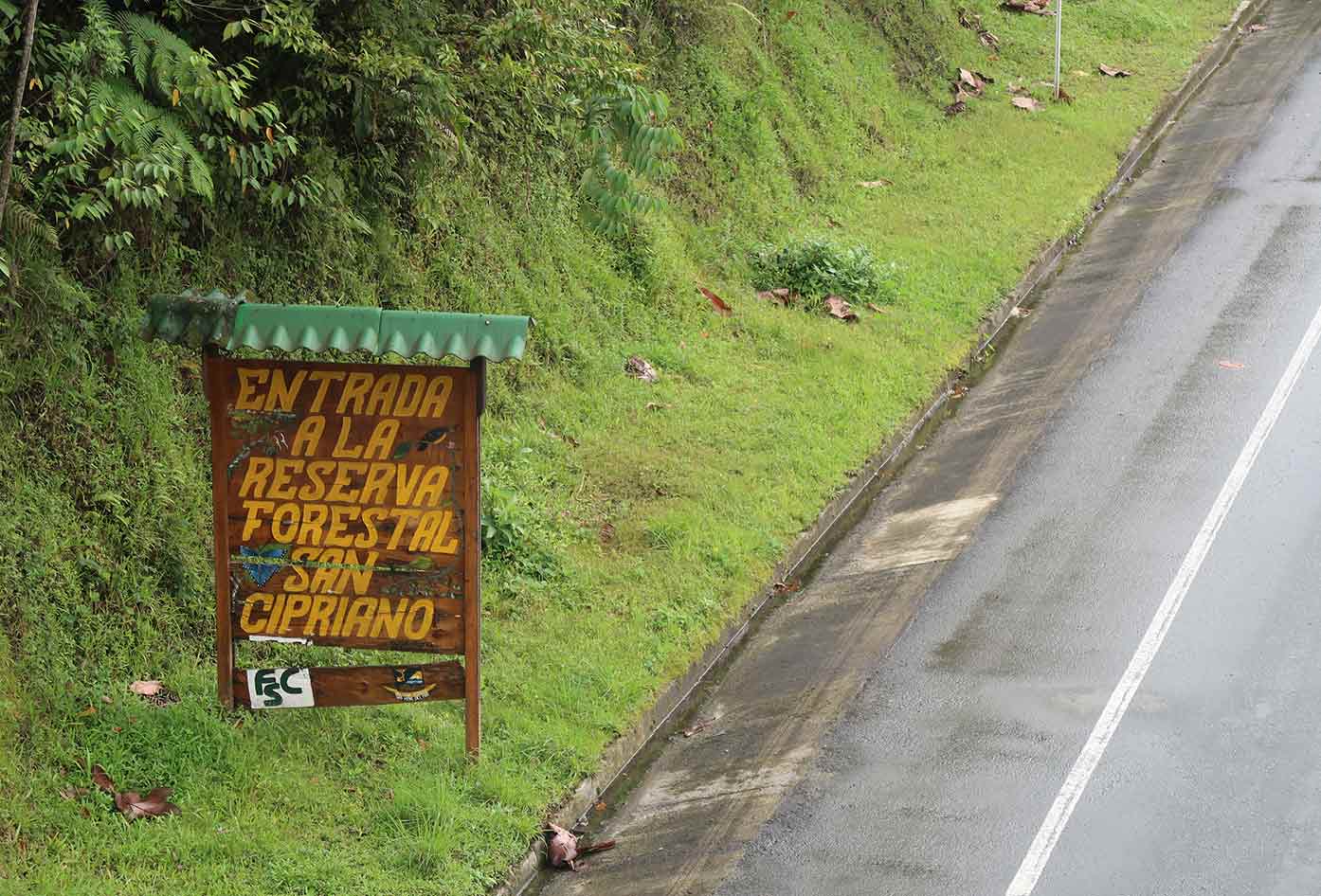 The journey is quite smooth, especially towards the end. However, some downtime was needed before getting back on the road.
Depending on whether you're going by car or bus your arrival time will differ. I traveled from Cali and it took around 2.5 hours in total.
Bare in mind I left at 7:00 am, so the roads were relatively clear, but this is not always the case, so always plan to travel in the morning.
Things to do in San Cipriano, Colombia
Now you know what to expect from one of Colombia's tiniest towns let's look at what to do in San Cipriano for when you finally get here:
Bruijtas
No matter where you have traveled in the world, and no matter what mode of transport you took, it's will be hard to compare with brujitas of San Cipriano. These carriages are quite simply genius!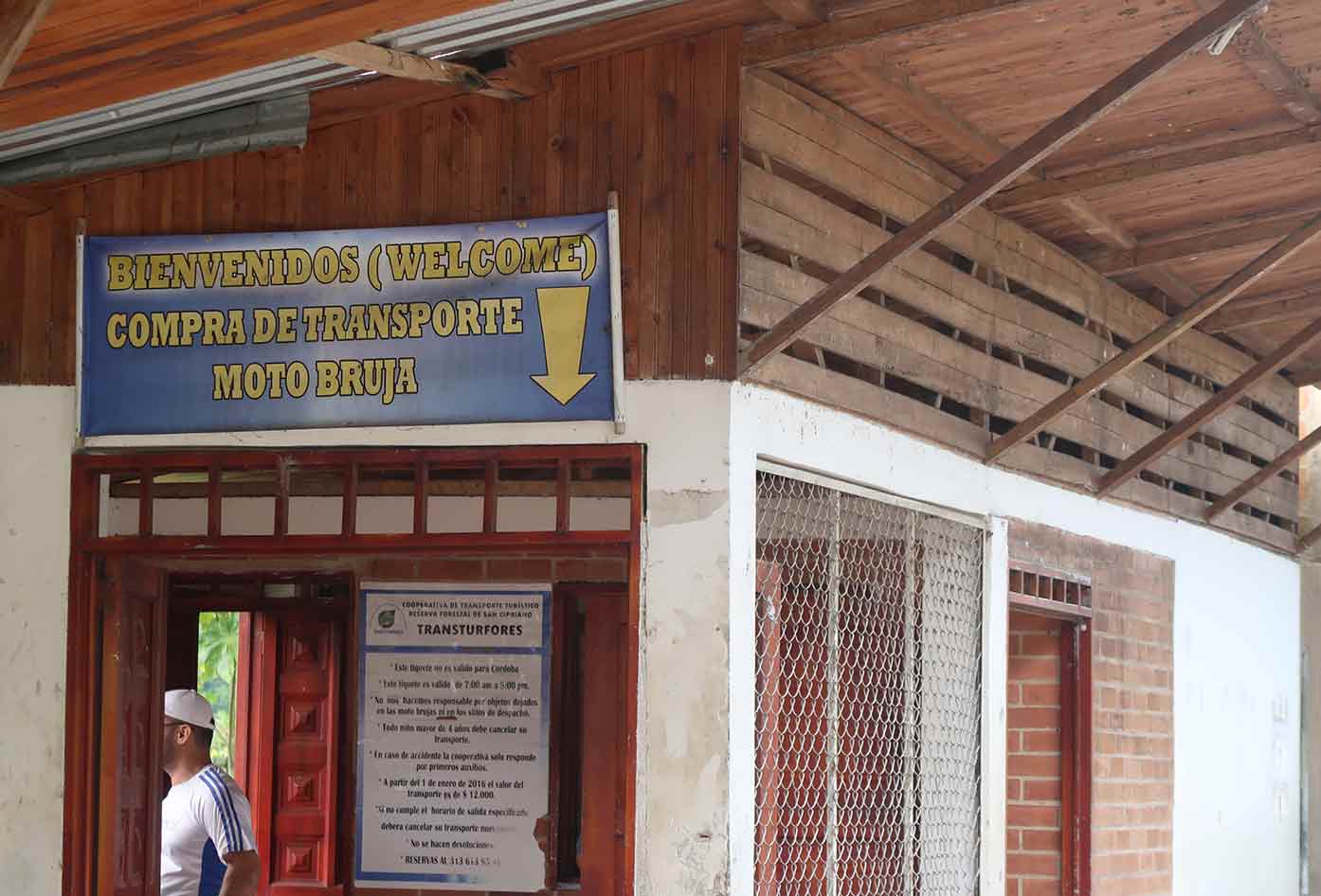 Think about it! You're in a village, 3 hours from Cali, and on the road out towards Buenaventura. You're met by a small jungle village that has very little in the way of amenities never mind transport.
This is a railway line that runs through the village, and because no passenger train has passed by in years, it remains somewhat deserted.
However, why let this treasure track go to waste?
At least that is what the Afro-Colombian inhabitants of the small town of San Cipriano thought after seeing it left abandoned by the state.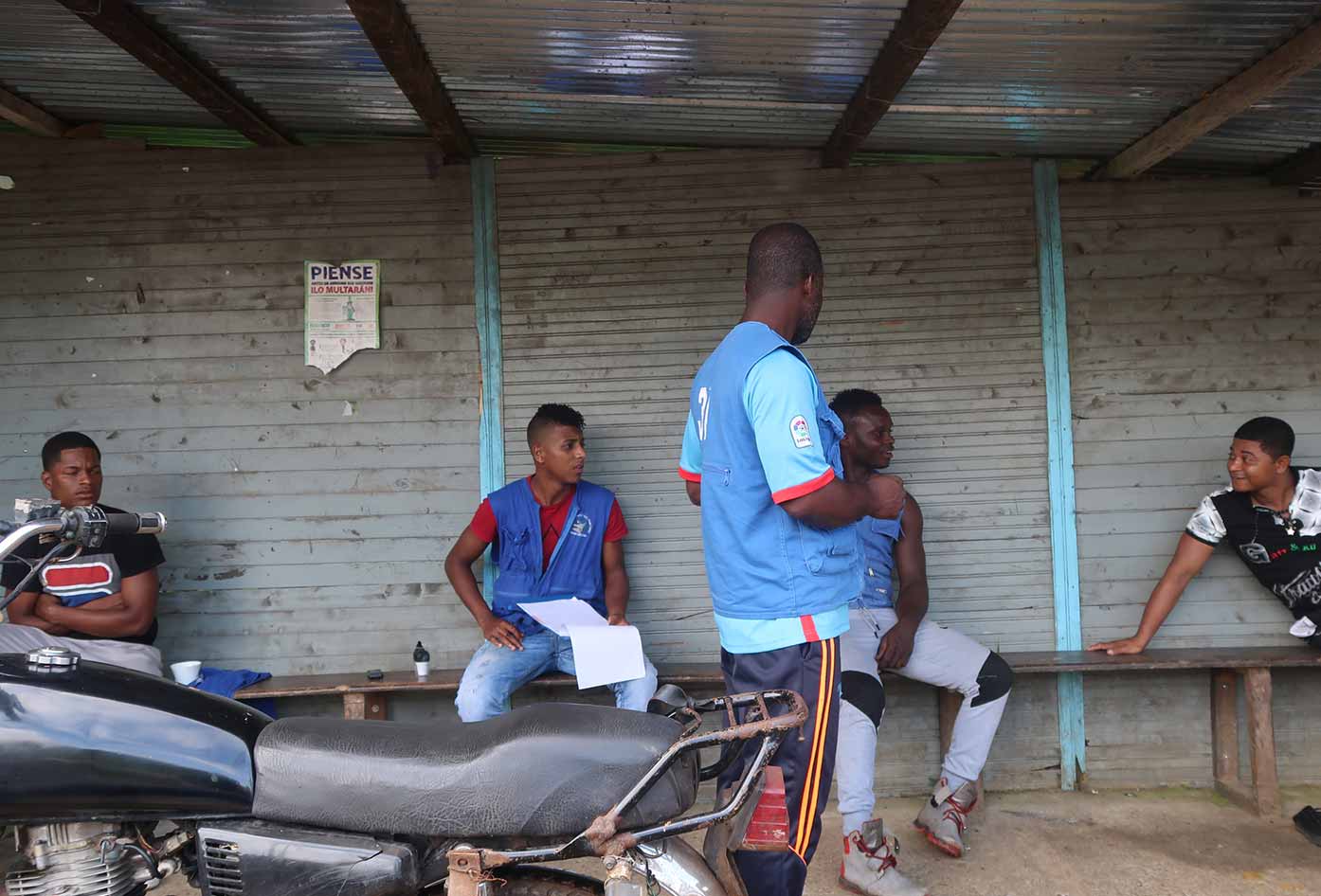 The locals have managed to invent a makeshift way to cruise along the train lines using a specially modified motorbike which is attached to wooden platforms with benches on them.
After crossing a huge wooden bridge across a river from the roadside, you will arrive at a small terminal. It is right here where you patiently wait with your ticket for the next available bruja to arrive.
You can get onto Las Brujitas from one of two places, either Zaragoza (Closer to Cali) or Cordoba (Closer Buenaventura) but wherever you get on make sure you hold on tight and simply enjoy the ride.
I talk about always getting travel insurance whilst in Latin America on this blog. Not to wish bad luck on you, but this is one particular case where it would come in handy if any accidents were to happen.
Colombian Food
As you may well know, Colombian food is diverse and many consider the food from the coastal areas some of the best in the country.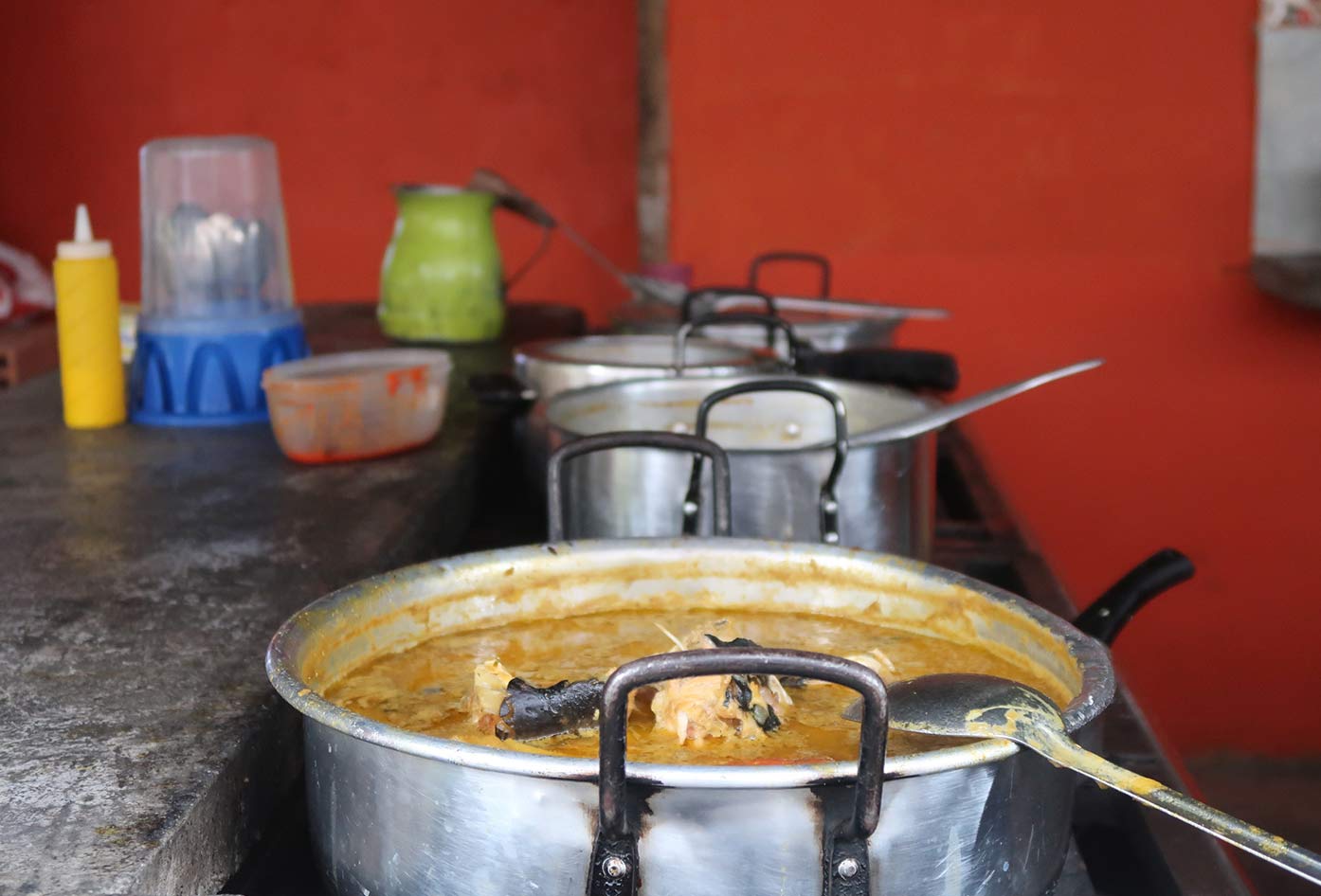 I half knew what to expect having been in this region, and after being in Medellin for a few weeks prior to this stop I was already salivating.
IN other words, my palette was more than ready to try some of the afro Colombian recipes that are unique to this region.
Some Afro-Colombian (prepared) dishes you can try:
Cazuela Mariscos
Pargo Rojo
Sudado de Camaron
Sanchcoco de Pescado
It's safe to say that the prices are reasonable too, especially when you consider how remote the location is. If you've been in places such as San Andres you will know how expensive it is for a dish of this caliber.
My instinct did not fail me, the preparation of seafood here was second none. The prices were super competitive and it felt like I was eating with family with the amount of love they put into the cooking.
River Tubing
One thing I love about the natural reserve of San Cipriano is that it offers its visitors a chance to relax their mind body and soul.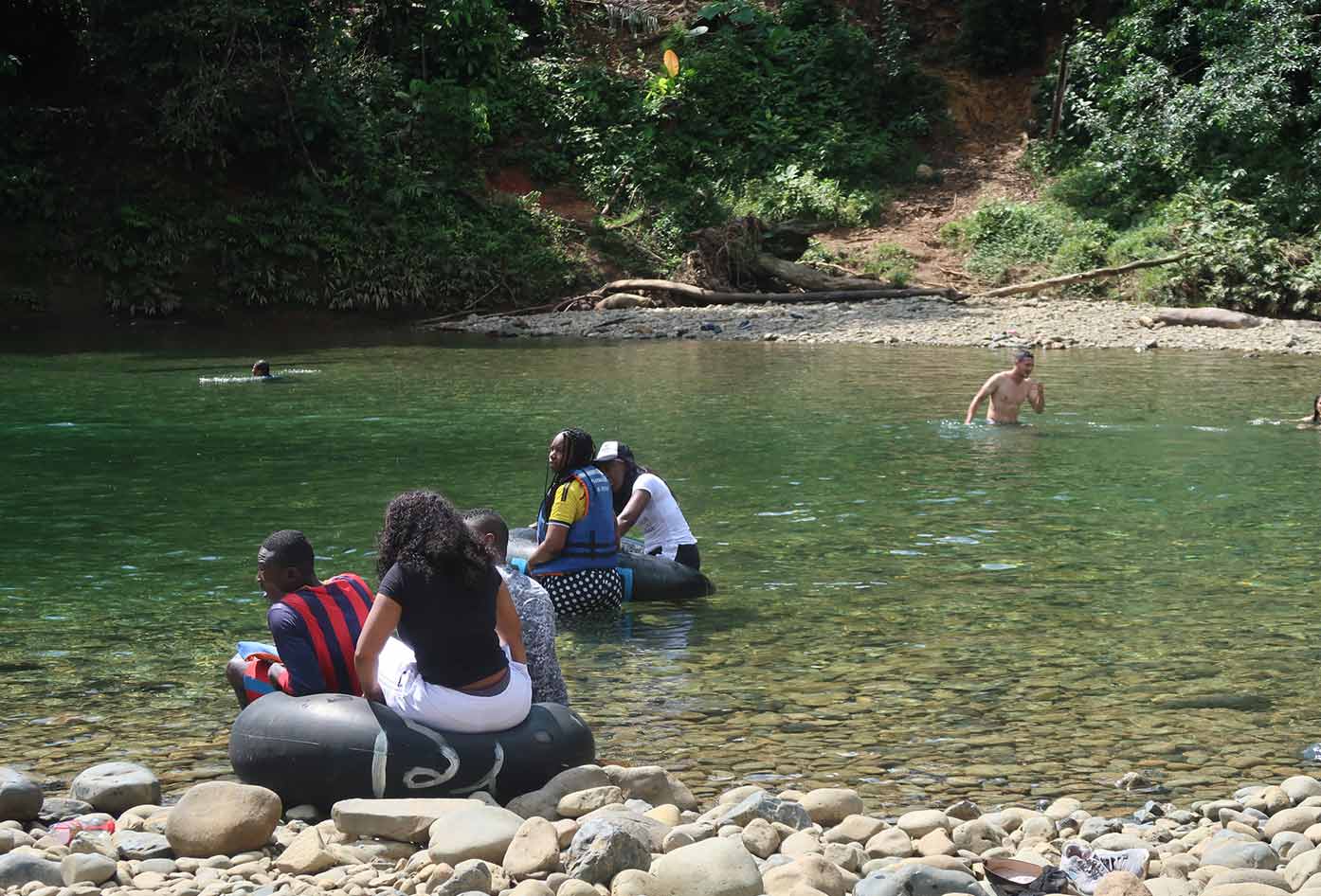 The crystal clear waters that run through the river take a halt in this spot which allows you to gently cruise inflate an inflated tire inner-tube.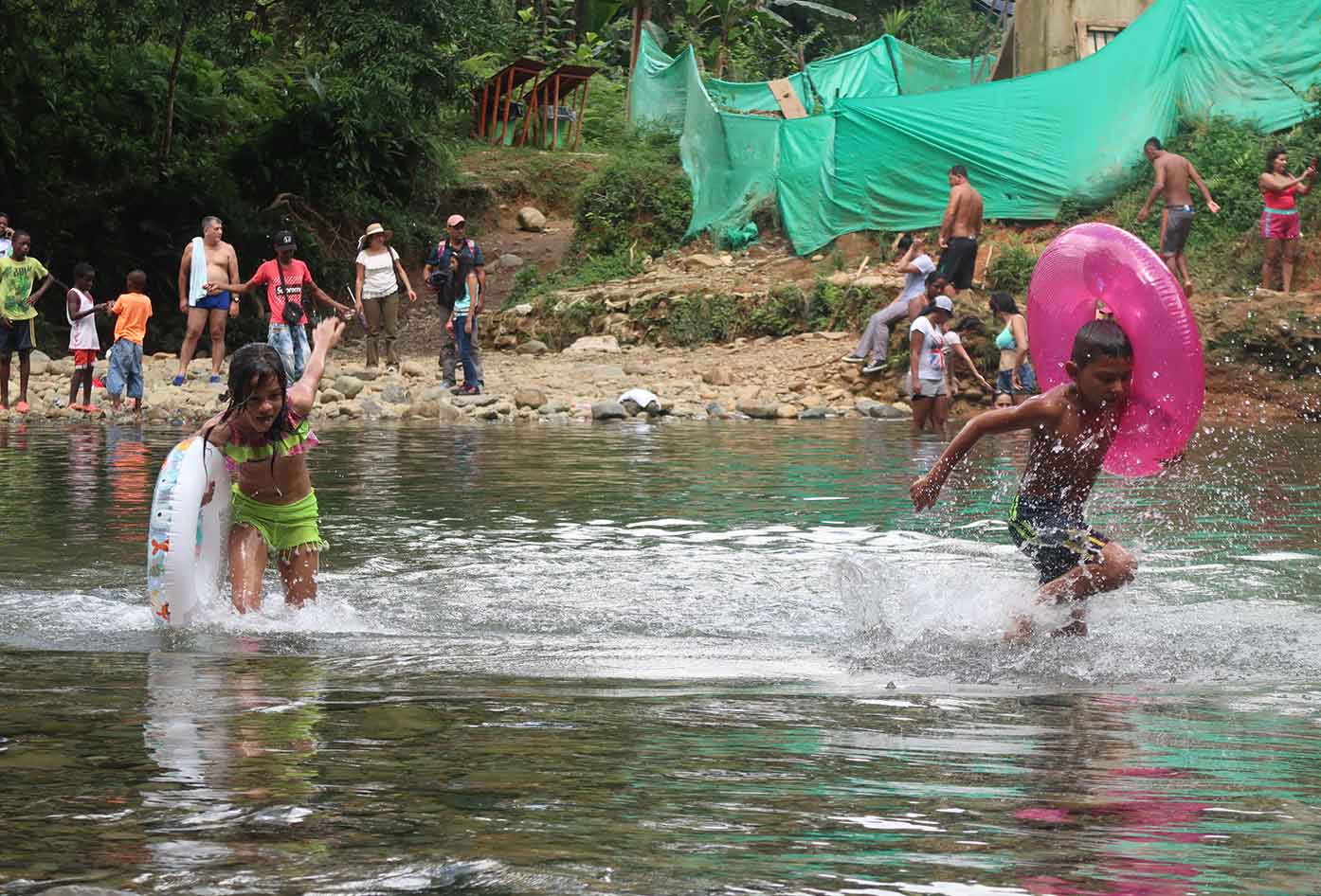 Locals, families, and tourists all gather here to enjoy the natural beauty of the river and spend time having fun.
Simply pay for a duration, hop on the tube and let the river guide you as you take in the tropical rainforest views.
La Ventiadora Waterfall
Once inside the national park of San Cipriano you will need to use some of that Colombian Spanish you have learned along your travels to ask the locals about this hidden gem of a waterfall La Ventiadora.
For a small fee of 30,000COP, I kindly asked one of the locals from the nearby village if he would guide me to the waterfall.
There is no way I would have made it along these muddy paths and abandoned walkways to get to this waterfall. It would have been almost impossible to find it without someone who knows the location.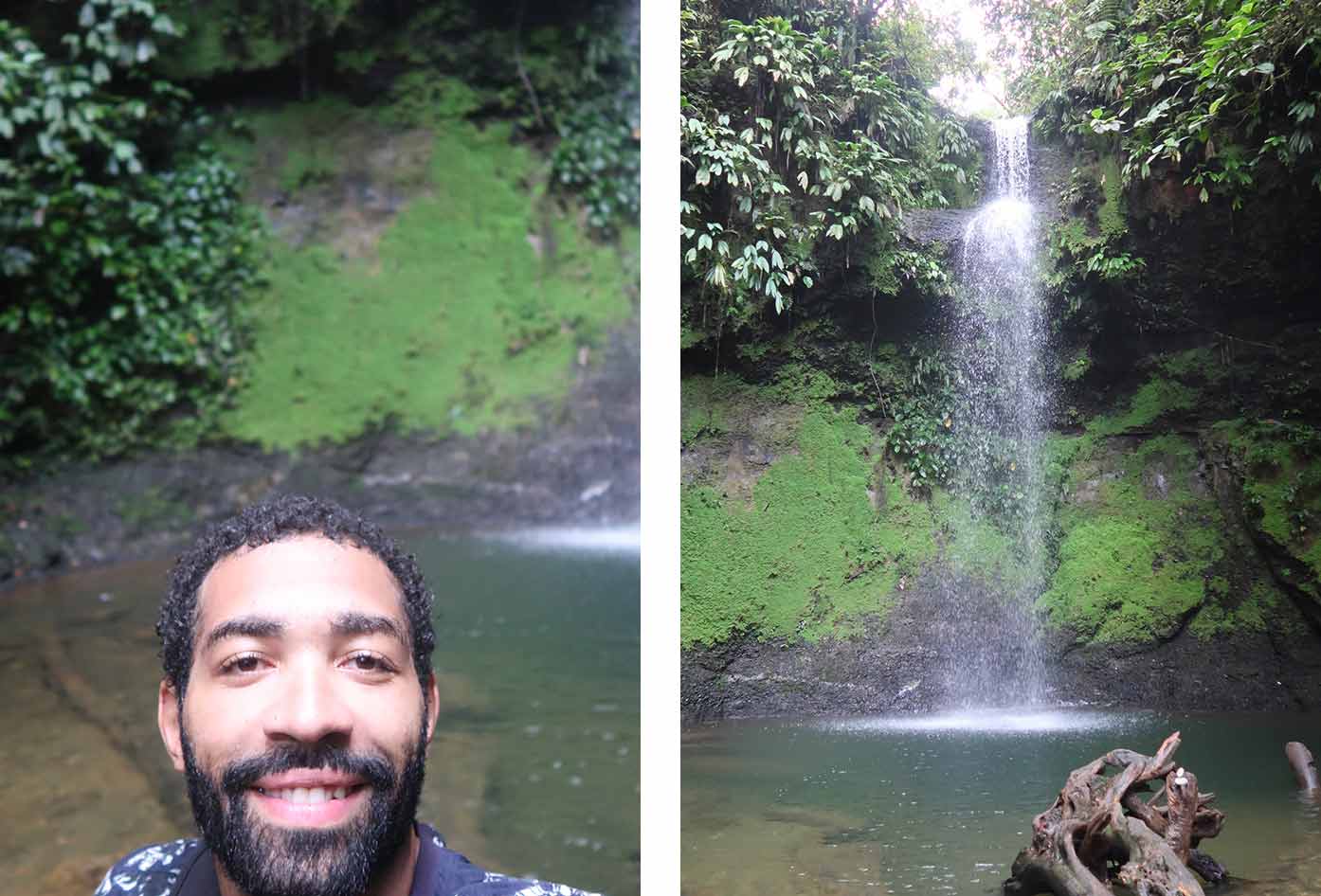 Bathing under a waterfall in this secret and secluded location with next to nobody around (other than the guide) was a highlight for me.
You'll need some hiking shoes as well as a towel and maybe a few provisions (which you can buy in the town before you set off walking).
San Cipriano Village Tours
Local village tours are not usually offered when you arrive but by connecting with the locals here you can open up a world of possibilities of things to do in San Cipriano that lie beneath the surface.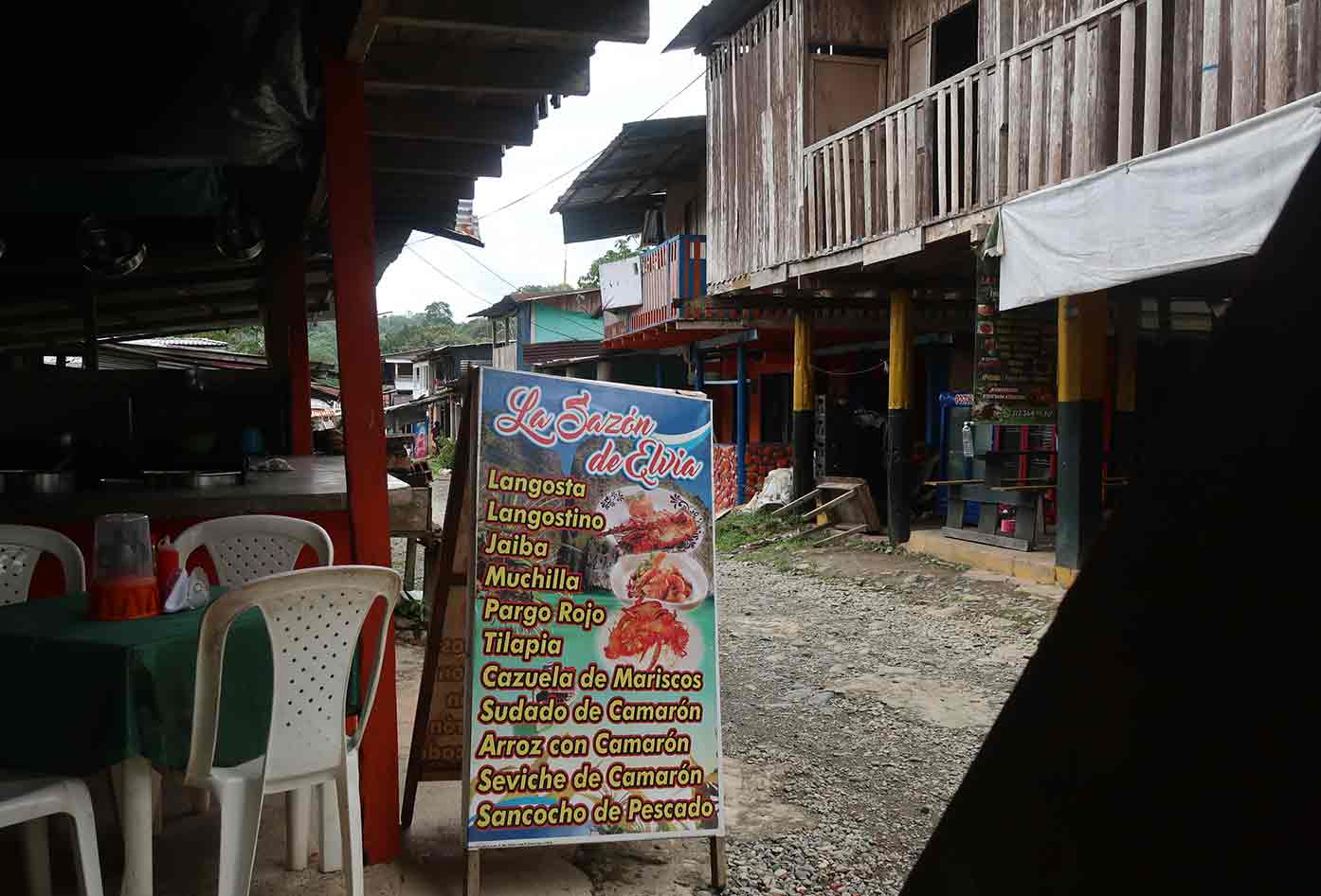 After jumping off the Brijitas, it was plain to see that I had arrived in an area plagued with poverty. Although rich in culture, among other things, this village is super secluded (in the middle of the jungle).
Here there is so much potential for eco-tourism opportunities to change the lives of the local people (for the better) which have clearly been squandered for reasons I did not quite understand.
I did this tour with a local I met before he took me to the waterfall. He explained the tourism projects had basically been abandoned due to the politicians robbing all the money.
Aside from that, I got to learn about life in the village, what the locals eat, secret places to visit (with a guide) and some local delicacies to try.
Buy Artesanias
Wherever I go in Colombia, especially in these smaller more off the beaten track locations, I aim to buy unique handicrafts.
I find buying handicrafts is a good way to support local communities as well collect rare and unique gifts for people that I care about.
When I was in Capurgana I missed out on buying a small crafted item that I saw, and after that moment, I made a pledge to support local artists and craftspeople by purchasing a small detail along my travels.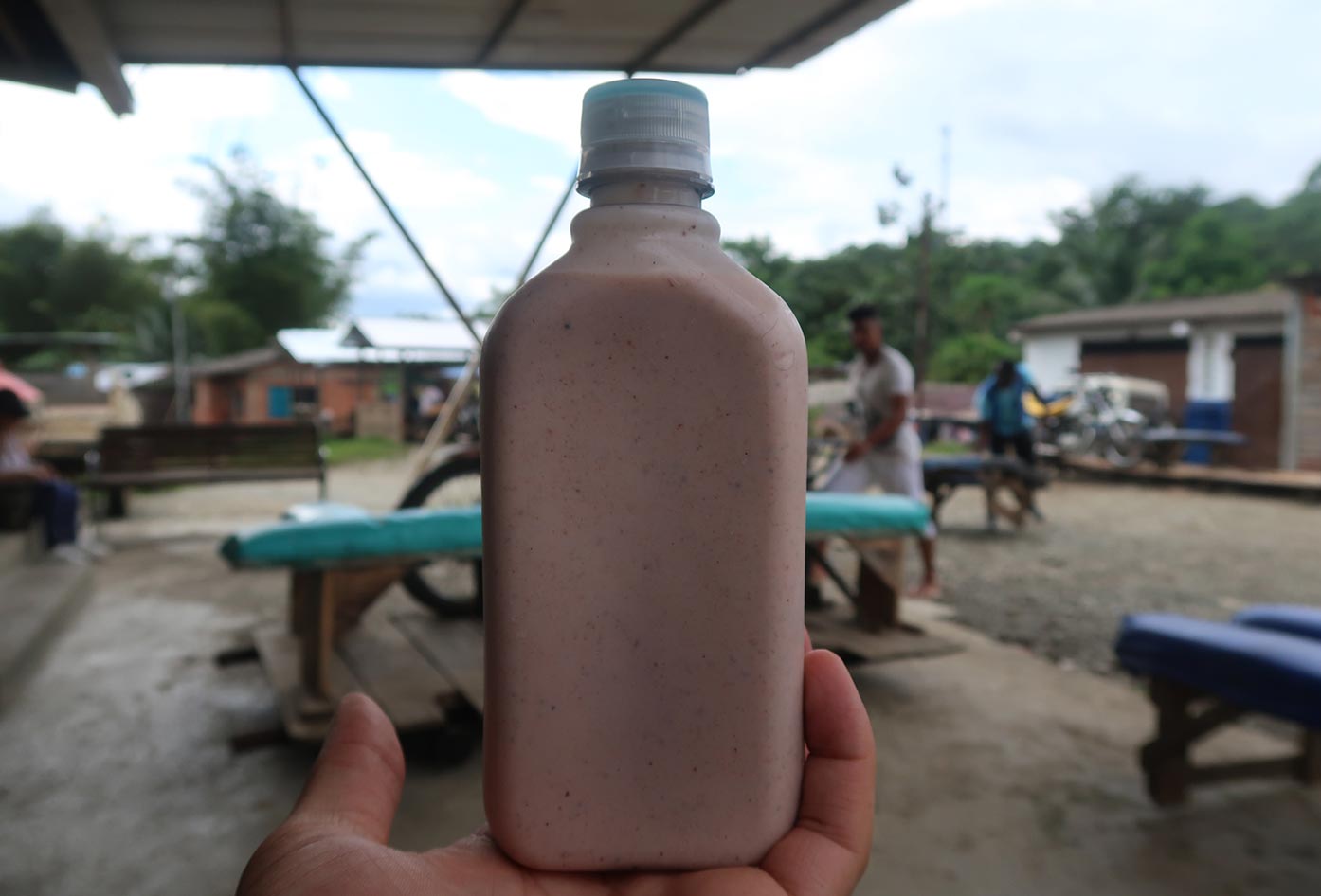 Take this drink, for example, known as viche which is made with a super long list of natural ingredients taken from the pacific region.
Viche is used as medicine to rid things such as stomach bugs and parasites. But the main selling point is the fact that it's an aphrodisiac.
I swiftly sampled it then immediately took a bottle back to Cali. Then instead of my morning Tinto, I had two caps of this until it ran out.
Variations of this drink have been made by the Afro Colombians in this region for over 300 years so I was happy to purchase a bottle.
San Cipriano Travel Tips
See these travel tips for San Cipriano to ensure you have the best stay whether you're on vacation, backpacking, or traveling with friends.
⤵️ Dan's Travel Tips For San Cipriano:
I suggest carrying a notebook or travel journal to jot down memories and thoughts from this trip. You'll find San Cipriano offers you moments to be with yourself in a natural paradise.
Being able to speak some basic Spanish phrases will go a long way in this region as the majority of the locals do not speak English.
Look out for exotic Colombia fruits that you can try from this region such as chontaduro, borojo, cacao, sugar cane, and anonas.
Check out places such as Pacific Hostel if you are looking for other remote stay in this region where you can relax in the jungle in between the trees looking to the sea.
There are many birdwatching opportunities in the air so keep your eyes peeled if you wish to spot some rare birds along this journey.
Remember to carry some decent pants for hot weather to help your body stay hydrated if you'll be doing hikes around the reserve.
If traveling by bus head to the bus terminal in Cali and take the bus to Buenaventura. Get off in Cordoba and look out for locals who will show you the way to the railway track.
Carry a travel rain poncho or waterproof rain jacket with you to avoid getting soaked as it rains more than most people expect here.
Signal is bad in this area, if you're a digital nomad you may want to get a cellular data-plan to use in low connectivity areas as a backup.
Carrying some organic insect repellent or a travel bug spray is a must for this area especially if you are staying overnight.
Map of San Cipriano, Colombia
See this map of San Cipriano to get an idea of the surrounding area:
Check out some of the top rated best hostels which offer tours and a host of other activities for travelers and backpackers to this region.
Remember to carry some comfy walking shoes and practice your Spanish to be able to pick up any inside knowledge from locals.
Got Travel Insurance for San Cipriano?

Designed by travelers, for travelers, World Nomads covers more than 150 adventure sports and activities so you can explore your boundaries.
The Best Time to Visit San Cipriano
The best time to visit San Cipriano is December, January, and February for the weather. However, it is worth noting that this will be the peak time to go for many local tourists because of the holidays.
If you plan to go to the San Cipriano natural reserve in June or July, expect extreme heat mixed with rain. It would be wise to check the weather some days before you are due to travel to the region.
Make sure to pack clothes that are suitable for hiking around the reserve and carry some water shoes for hiking and so you can wade through the river to get to the waterfall attraction on the other side.
San Cipriano, Colombia
We have now come to the end of this San Cipriano guide. If you are already backpacking Colombia or planning a trip, then a visit to San Cipriano is a great way to get off the beaten track in Colombia.
Did you enjoy reading about my experience in this wonderful place?
We've managed to look at how to get to San Cipriano from Cali, what to do in San Cipriano, and some of the sights you can expect to see here. Head to San Cipriano soon before all the crowds catch onto this gem.
For more Colombia inspiration see my backpacking Colombia guide!
📌 Like this article? Pin it…
Did this guide give you some good ideas on things to do in San Cipriano?
💬 Leave a comment below or let's start a meaningful conversation…
---
"Dear friend! Some links in this post contain affiliate links. Meaning, if you click through and make a purchase, book a hostel or sign up for a tour, I may earn a small commission at no additional cost to you. Your support means a lot and helps me to keep traveling and maintaining the quality of this site for you."