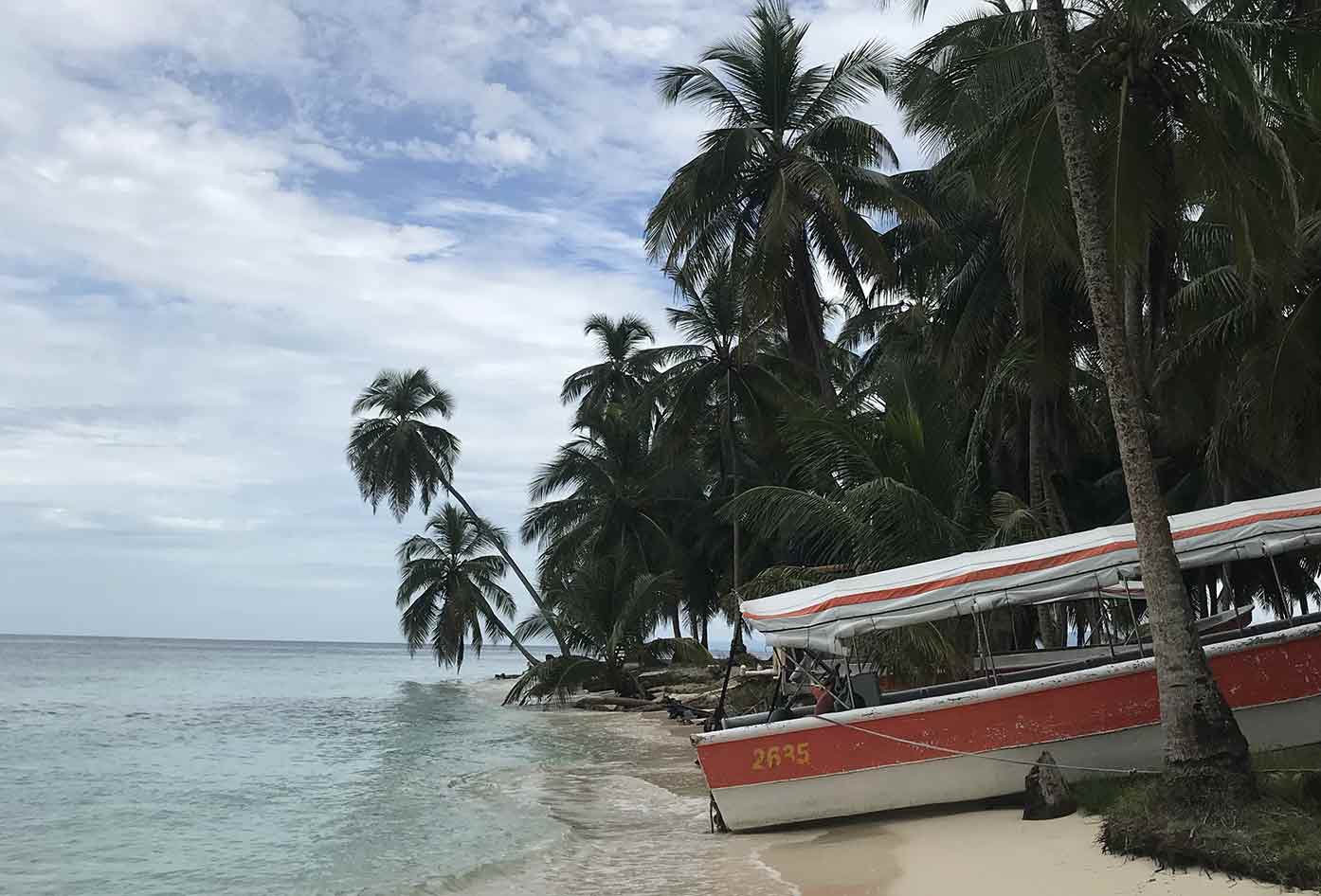 Are you thinking of visiting the San Blas islands, Panama?
The San Blas islands are some of the most beautiful and picturesque islands one can visit in Latin America.
This guide explores the incredible Panamanian archipelago, why to visit, how to get there, the best things to do on the islands and more.
Despite what you may have heard, getting to the San Blas islands is an actual breeze, and below I'll share the different ways to get there.
Visiting San Blas Islands
So, you've made it to Panama? Or you're in a place like Capurgana in Colombia and you are thinking about traveling here by way of boat.
That's cool!
However, what are you planning to do here?
You've likely seen a beach before, right?
Let's first look at why visiting San Blas may offer more than you originally thought.
Are the San Blas Islands worth visiting?
Absolutely! And for more reasons than you might think.
Firstly, they really are stunning, and some of the tours you can take include overnight stays on some of the most remote islands.
You can do activities such as fishing, as well as living the local life.
Secondly, tourism is one of the islanders' major sources of income.
The more people that travel here means better upkeep of the islands, and increased quality of life for the locals that live here permanently.
Are the San Blas Islands Safe?
It really is a different world here, and the usual concerns of robbery and violence are virtually all but gone here.
Of course, take some precautions where you can, but even theft really isn't something to worry about.
Visiting the main islands, animals such as Crocodiles and sharks aren't a major threat here, although they've been reported in the region.
The main recommendation from the locals is not to go swimming after dusk as these are more likely times to encounter sharks.
How to get to San Blas Islands
The only way you can visit the San Blas Islands is by going with one of the organized tour agencies.
As part of the service, they'll handle all logistics including buses and the necessary boats to head to and from the islands.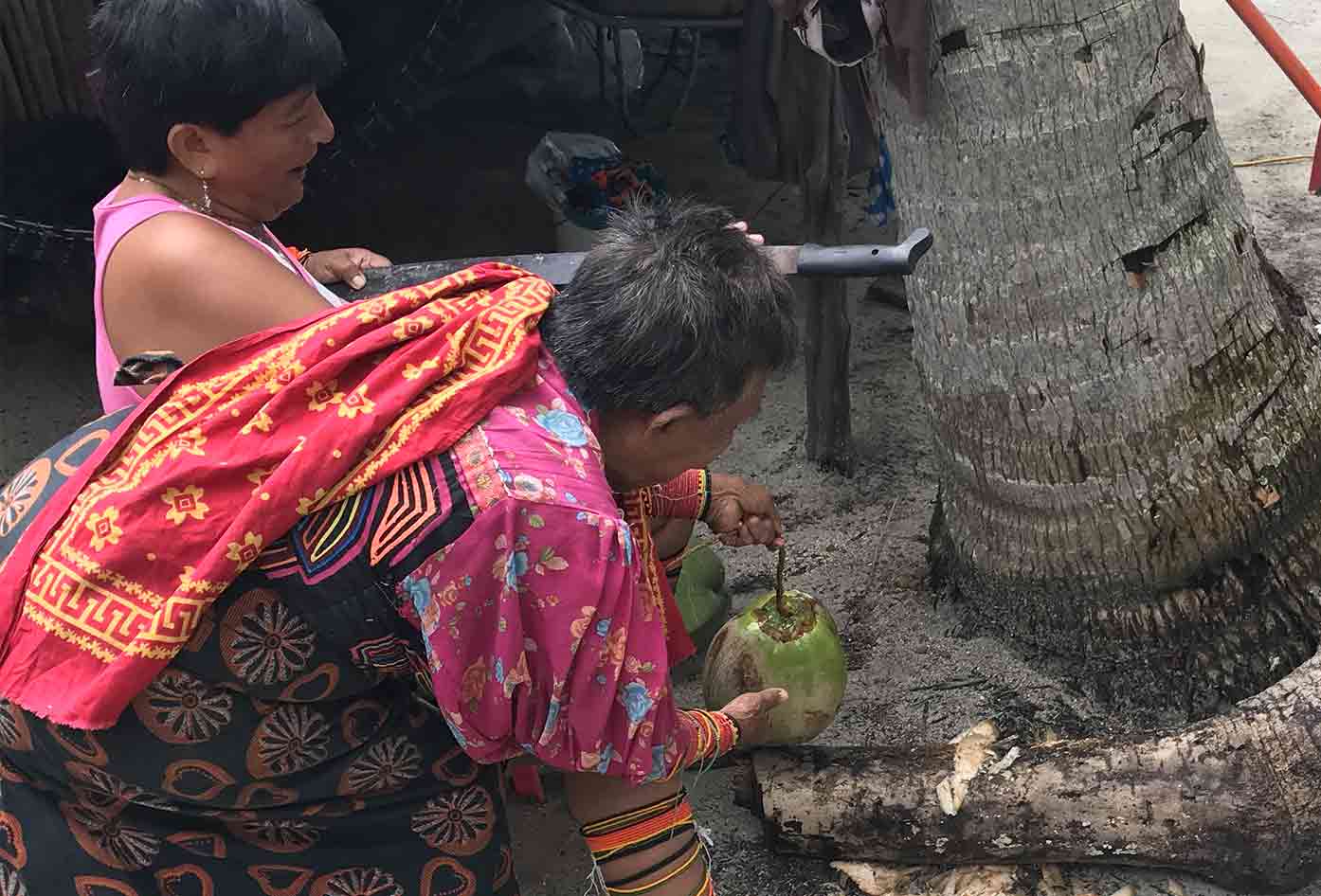 Most tours depart from Panama City in the early morning, however it is also possible to join a tour from Colon on the Caribbean side.
Once on the main island, you're hosts will also transport you around the archipelago using a small motor boat, with some of the best sites located offshore.
Map of San Blas islands, Panama
See this map of the San Blas area to get a better idea of it's location:
How many days needed on San Blas Islands?
Tour agencies have numerous options, with everything from a day tour up to a 5 day tour (including crossing over into Colombia).
If you are heading from Panama City and back again, then the best option is the 2 days, 1 night tour.
Here you'll get an incredible experience that isn't rushed, and an incredible display of stars at night.
Any more time could get boring, however, this depends on you and what you like to do. But just bear in mind, if you'll be carrying on over into Colombia, the minimum will be the 5 day journey.
Things to do San Blas Islands
Below we'll explore what to do on San Blas islands.
Explore the Sunken Ship
About 10 meters off the shore of Perro Chico island, you'll find a small sunken boat that has since become one with the sea and sand below.
Grab a snorkeling kit and swim out to explore the ruins.
Make sure you're a good swimmer as the waves can sometimes push you around, and it's not nice if you accidentally collide with the boat.
Snorkel around Yani Island
The waters here are some of the best, and are great for exploring what lies underneath. If you forgot to bring your own, then just ask the locals on the island to rent a kit.
The transparency here really is amazing, and here you'll be able to spot some incredibly colored fish of all varieties.
You can also see sharks! However it's rare, so you'll need to speak to locals who'll take you to a more remote area of the sea to spot them.
Live the real Island life on Perro Chico
Here you can sip on coconuts whilst bathing in the Panamanian Sun, or also try your luck at catching some fish which can be cooked for dinner.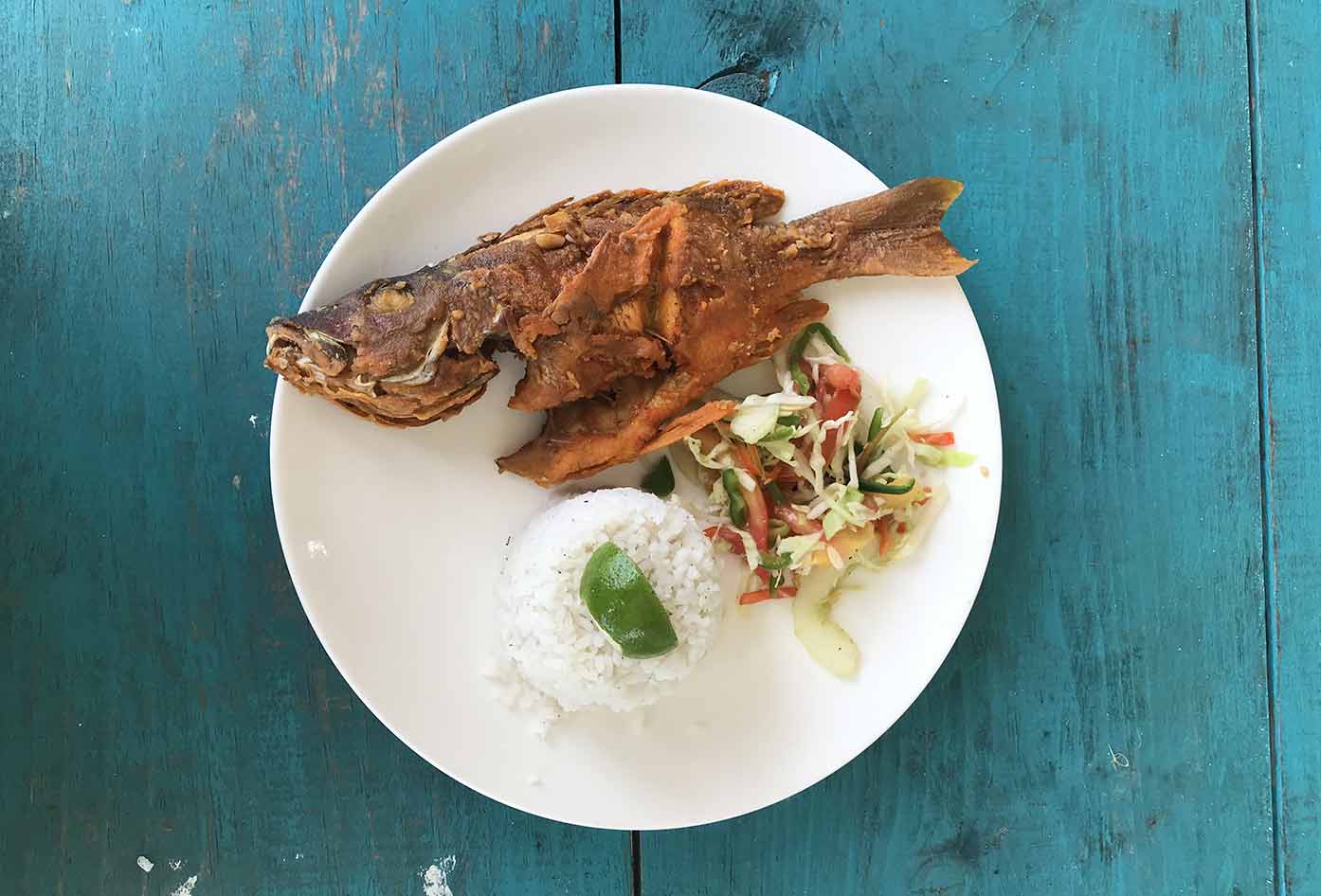 They have a volleyball court here too, so team up for a game with perhaps some of the best scenery and landscapes you'd ever had on a game of beach volleyball.
When it comes to the evening, head out and watch the stars as the skies here are way more transparent than those found on the mainland of Panama.
If you have been to places such as Tatacoa desert already you'll know exactly what I mean.
All in all, this island is one of the most fantastic to visit and stay on.
Explore further with a Yacht
If you're already thinking of heading on the tour that takes you through the islands to Colombia, then you'll already have this luxury.
However, if you pay for a yacht tour (or have your own) then you'll have the freedom to explore many more of the tiny yet beautiful islands that make up this archipelago.
Speak to the locals and they'll give you insider tips on which are best for what you want to see or do.
A Day Trip of the San Blas Islands
If you're in Panama City and short of time or funds, then this is the best way to explore the island.
From the capital, you'll have transport covered to and from the islands.
During your stay, you'll have a local meal prepared for you, and visit some of the best sites which include the sunken ship and a swimming hole.
You'll also have time to lounge around and explore the islands of Yani and Perro Chico too.
Where to stay in San Blas islands?
The main island is where you'll spend your first night, and it goes without saying there's no other hostels or whatnot here.
When you pay for your tour, this will include a stay within the locally made wooden huts, which do the job well.
The island you'll stay on (if heading for longer) depends on the tour agency you pick, and also current availability.
Some of the most popular islets for a stay include the islands of Perro Chico and Yani.
San Blas islands Travel Tips
See these San Blas travel tips to ensure you have the best stay whether you're on vacation, backpacking, or traveling with friends.
⤵️ Dan's Travel Tips For San Blas islands:
Head on a 2 Day-1 Night Tour for the best overall experience. Any longer will feel too much, and shorter will feel rushed.
Be sure to try all of the local foods possible for the most cultural experience, with fish, coconuts and other vegetables making up the bulk.
Don't go swimming after dark, as these are shark feeding times!
Be open however very respectful to the locals. This is their way of life, and it really is a privilege we can stay and learn from them in their homes.
The locals do many activities such as fishing and spear fishing. Join them and see what you can catch!
Got Travel Insurance for San Blas?

Designed by travelers, for travelers, World Nomads covers more than 150 adventure sports and activities so you can explore your boundaries.
Visiting the San Blas Islands
And that's all for our guide to the San Blas Islands.
A picturesque archipelago with lots to see and do, here you'll also learn about the incredible Kuna Yala tribe that lives here.
In this guide we've looked at why to visit the San Blas Islands, how to stay safe, the best things to do and more.
Be sure to revisit this guide before you visit, and also remember to read my guide on backpacking Central America for even more travel tips.
📌 Like this article? Pin it…
Did this guide help you plan your visit to the San Blas islands?
💬 Leave a comment below or let's start a meaningful conversation…
---
"Dear friend! Some links in this post contain affiliate links. Meaning, if you click through and make a purchase, book a hostel or sign up for a tour, I may earn a small commission at no additional cost to you. Your support means a lot and helps me to keep traveling and maintaining the quality of this site for you."