Is Bogota safe for travelers?
Bogota is one of the great Capital cities of South America and a great springboard to be able to see Colombia.
The third highest city above sea level in the world, it's a location within the northern section of the Andes features the highest waterfalls in the world.
Its famously mesmerizing zócalos (brightly colored decorative panels painted on the fronts of shops and houses) are iconic for the region.
Is Bogota Safe?
Historically, Bogota was founded by the Spanish as the Capital of the New Kingdom of Granada, but in recent times it has shined as a beacon of modern life in South America test.
With so many things to do in Bogotá, tourist attractions include museums, planetariums, botanical gardens, and celebrations of music and art.
Bogota's appeal speaks for itself, as over half of the visitors to the country of Colombia visit its capital.
Despite the risk of altitude sickness and government demonstrations, thousands of people visit this amazing city every year.
A lot of the visits made to Bogota are for business meetings and opportunities. Not to mention the Colombian culture on offer.
Bogota is quickly becoming a business capital for South America, aiming to match the likes of Singapore and London.
However, there are many that worry about safety. Many will ask the questions: how safe is Colombia? How safe is Bogota?
This is understandable since the news outlets paint a sordid picture of most locations in South America. But how safe is Bogota?
Is it Safe to Travel to Bogota?
Yes, it's very safe. Unlike neighboring Venezuela, Colombia has seen an economic and socio-political upturn in recent years.
Most of the area is completely safe, with the exception to a few locations which will be listed below.
Flying to Bogota is ideal since there are essential-only travel terms for large parts of the country.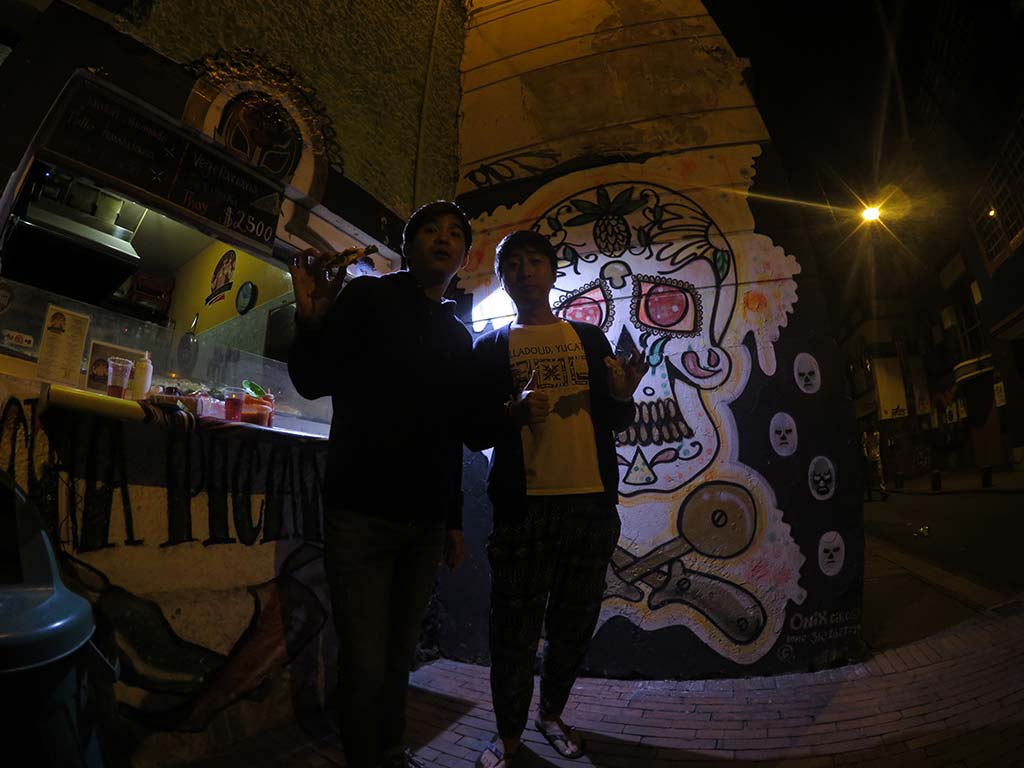 Colombia is slowly emerging as the best tourist location in all of South America.
One reason for this is that most of the sights are more rustic and authentic than those in Brazil or Argentina, whilst still being just as safe.
Safety Facts about Bogota
The reputation the country holds is only true of its past, it has changed exponentially in the last few decades.
Some facts about Bogota/Colombia to get more background info:
Is Colombia Safe to Travel Alone?
It's quite safe for the lone traveler. The city of eternal spring Medellin is also becoming very popular with visitors.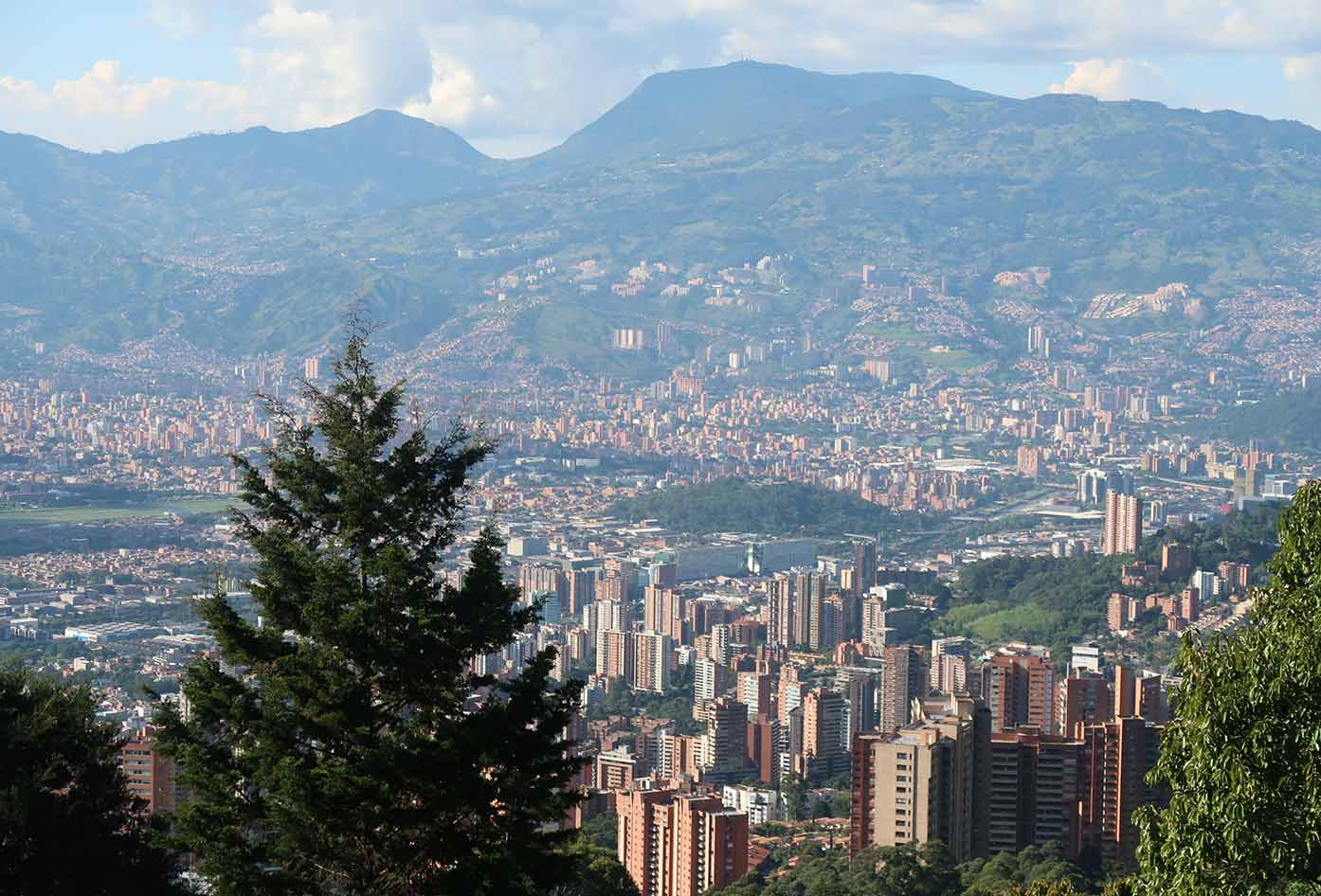 Many people favor Medellin over Bogotá due to its year-round spring-like climate.
Of all the Latin American countries, Colombia is becoming the top destination for solo travelers, whether for backpackers or city breakers.
The risk of kidnap/petty crime is low the safer parts of Cundinamarca and the Colombians love visitors to their country.
Since Bogota brings in a lot of multinational business, the likelihood of travelers being alone is increasing.
However, before you spend your Pesos on Ajiaco, it would be best to look up what your national government says about traveling to Colombia.
The official Colombian tourist board has a blog dedicated to solo travelers you can read:
---
---
Backpacking Bogota Safely
Don't forget you're in a large city in which crime is more likely to take place. Just like in most other countries, petty crime will always be an issue.
Take some initiative and don't find yourself in precarious, targetable positions. Such as being alone at night or in the middle of a bustling crowd.
As for most South and Central American countries, you are vulnerable to not only deportation but violence, if found in a government protest.
You could stumble across it accidentally and ruin your whole trip.
Petty crime is common. For most backpackers, the idea of going to impoverished areas just to act like a tourist flashing expensive gadgets and items is against their principles.
Do you speak Spanish?
In Colombia, many local people who have being polite enough to share their ideas, customs, local language and own ways of thinking.
No Dar Papaya
This idea should be doubly noted for Colombia. Colombians have a saying: "No dar papaya" (Don't give papaya).
Essentially, it means that you shouldn't have something "sweet" out in the open (a phone, computer, watch, etc.) that would make you a target.
In November 2019 protesters took to the streets of the Colombian capital, Bogotá, frustrated by the slow rollout of the 2016 peace deal with the FARC rebels, which resulted in protests against the government.
Since then, anti-government protests and demonstrations have continued on-and-off across the country.
Make sure you know from local news if there are any scheduled rallies taking place in city centers.
Tips to Keep You Safe in Colombia
Colombia can be dangerous, but for the most part, sticking to these tips will help you avoid any dangers.
Don't forget, there's a chance of getting altitude sickness, so consult your doctor beforehand.
Here is a list of tips for staying safe during your trip to Bogota.
When it comes to carrying currency, it's usually best to only use cash. Keeping most in your hotel safe and taking small amounts out with you.
Places to Avoid in Colombia
Backpackers will want to travel to Colombia from Panama, but there's a difficulty.
As advised by the UK government, here is the list of locations in Colombia you shouldn't travel to except if it's essential:
Will you be doing border crossing into other South American countries?
Do your best to avoid those regions and you should be fine traveling around Colombia.
Whilst in Bogota, though, you may want to check out some of the zones in Bogota whilst, practicing Spanish and testing new good food.
Is Bogota Safe?
As long as you keep to these tips, your trip to the great city of Bogota will run smoothly.
Bogota has so much history, so much cosmopolitan appeal, and great cuisine. Don't be swayed by news media, see it for yourself.
Whilst here, try taking the popular trip from Bogota to Zipaquira for a great day out if you're looking to escape the city for the day.
📌 Like this article? Pin it…
Missing something? Got tips, tricks & advice we can learn from?
💬 Leave a nice comment or let's start a conversation below!
---
"Dear friend! Some links in this post contain affiliate links. Meaning, if you click through and make a purchase, book a hostel or sign up for a tour, I may earn a small commission at no additional cost to you. Your support means a lot and helps me to keep traveling and maintaining the quality of this site for you."