Have you ever wondered which are the safest cities in Peru to visit?
Peru is firmly on the bucket list of the majority of travelers heading to Latin America looking for an adventure, and for good a very reason too.
Home to an assortment of stunning mountains, the Amazon Jungle and a charming Andean culture, it's easy to get lost when exporting Peru.
However, like with many other factors to consider, safety is a topic of concern when heading somewhere new, and Peru is no different.
Safest Cities in Peru
This inspirational guide is designed especially to give you a list of the safest places in Peru so you can get more insights while planning your itinerary.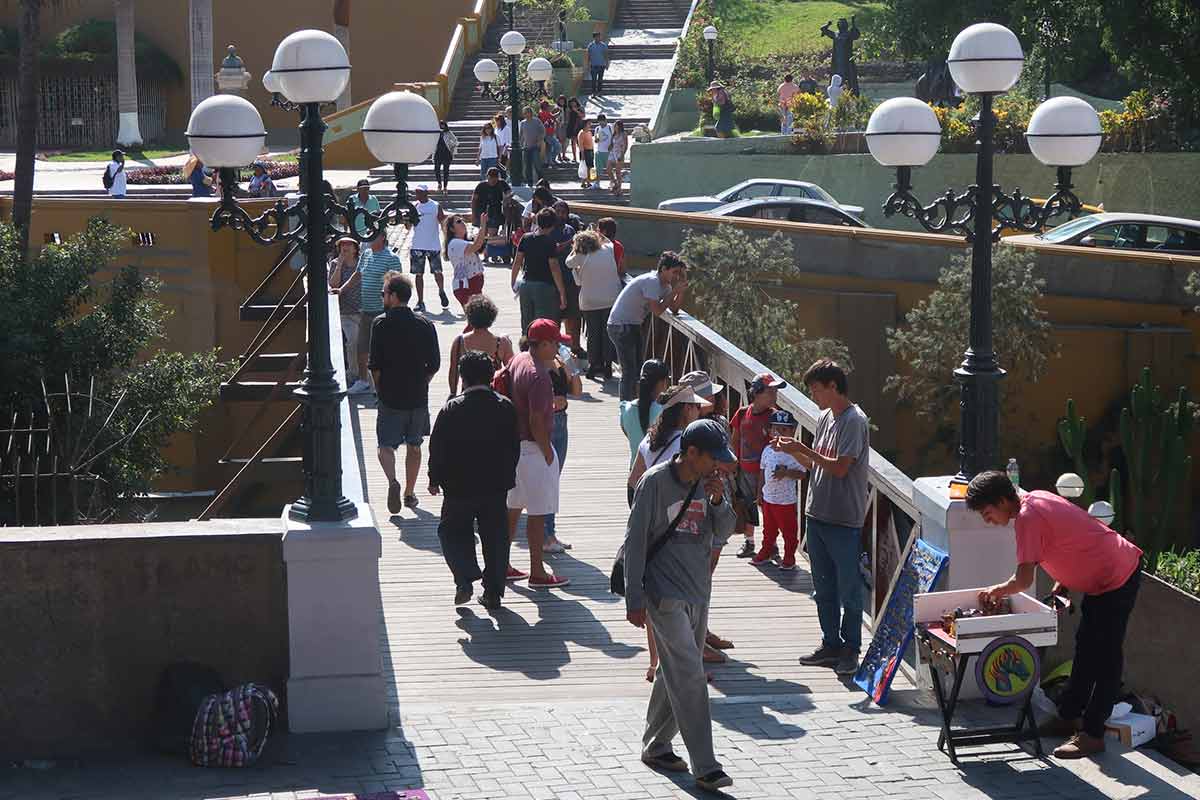 It will explore the safest cities in Peru, including tips on how to stay safe in each. I'll also include some of the top reasons to visit this epic country.
I've spoken a lot about the safest countries in Latin America before but let's start this guide by looking at whether it is worth visiting Peru or not first…
Is Peru worth visiting?
Yes – Peru is worth visiting! And for more reasons than one! This is a country oozing with culture and known also for the following elements.
Unforgettable Sceneries – Home to pretty much every biome you can think of, it's easy to get stuck trying to plan everything into just one trip here! The Amazon Jungle covers almost two thirds of the country, and is the perfect place to see rare animals and go on multi-day treks. The Andes are home to many ancient ruins such as Machu Picchu, as well as some really breath-taking mountain ranges.
It's an inexpensive Country – Peru is amongst the five cheapest countries you can visit in South America, making it a perfect option for budget travelers. You can easily get by on a daily budget of just $20-25, and you'll still find the accommodation and food quality to be decent too. You'll also find domestic flights to be dirt cheap, which is great to save hours on those longer cross-country bus hauls.
A Captivating History – Whilst best known for the Inca empire who ruled the Andean terrains, Peru has also had many other incredible civilisations live before them. These include the Moche, Chachapoyas and Chavín, who still have their own ancient ruins found throughout the country. You can also find the second oldest human settlement on earth here too – belonging to the Caral culture.
Peru has been know as the World's Leading Culinary Destination for many years in a row and with the fusion of indigenous and Incan ingredients applied to its dishes Peru fails to disappoint when it comes to food.
I would like to suggest that after reading this guide that you research some of the Peruvian dishes that are local to which ever city you end up visiting.
Safest Cities in Peru
Let's now take a look at the most safe cities in Peru you can visit, including how safe each of them is so you can get on with planning your trip.
Lima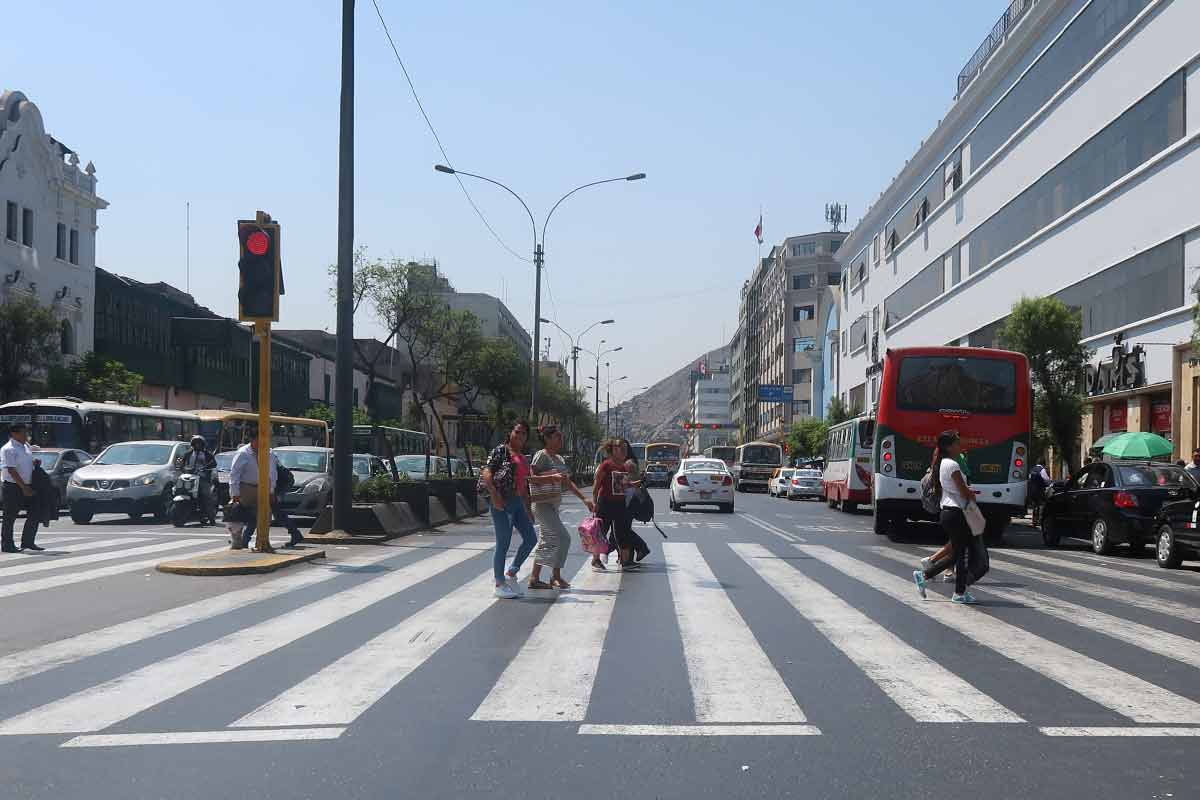 The capital is usually the first point of entry for travelers heading to Peru. It's best known for its gastronomic scene, and here you can try tasty dishes such as Ceviche and Papa a la Huancaina.
The areas of Miraflores and Barranco are the safest for tourists to stay in, given they're well-developed and have great infrastructure.
The Historic Center should be treated with care (there are some unsavoury streets to avoid), whilst the rest of the city should only be explored as day trips (avoiding going during the night since crime is more common).
Cusco
By far the most popular destination in the country, Cusco is a bustling yet humble city located up in the Andean mountains.
Not only is it a get place to learn Spanish, it is best known for being the jumping-off point for trips to Machu Picchu, although there's many other incredible ruins and hikes to enjoy in the surrounding Sacred Valley.
This city is relatively safe, and the areas of the Historic Centre and San Blas are the very best for a stay. Just be careful when crossing roads here since traffic can be pretty unforgiving.
Huaraz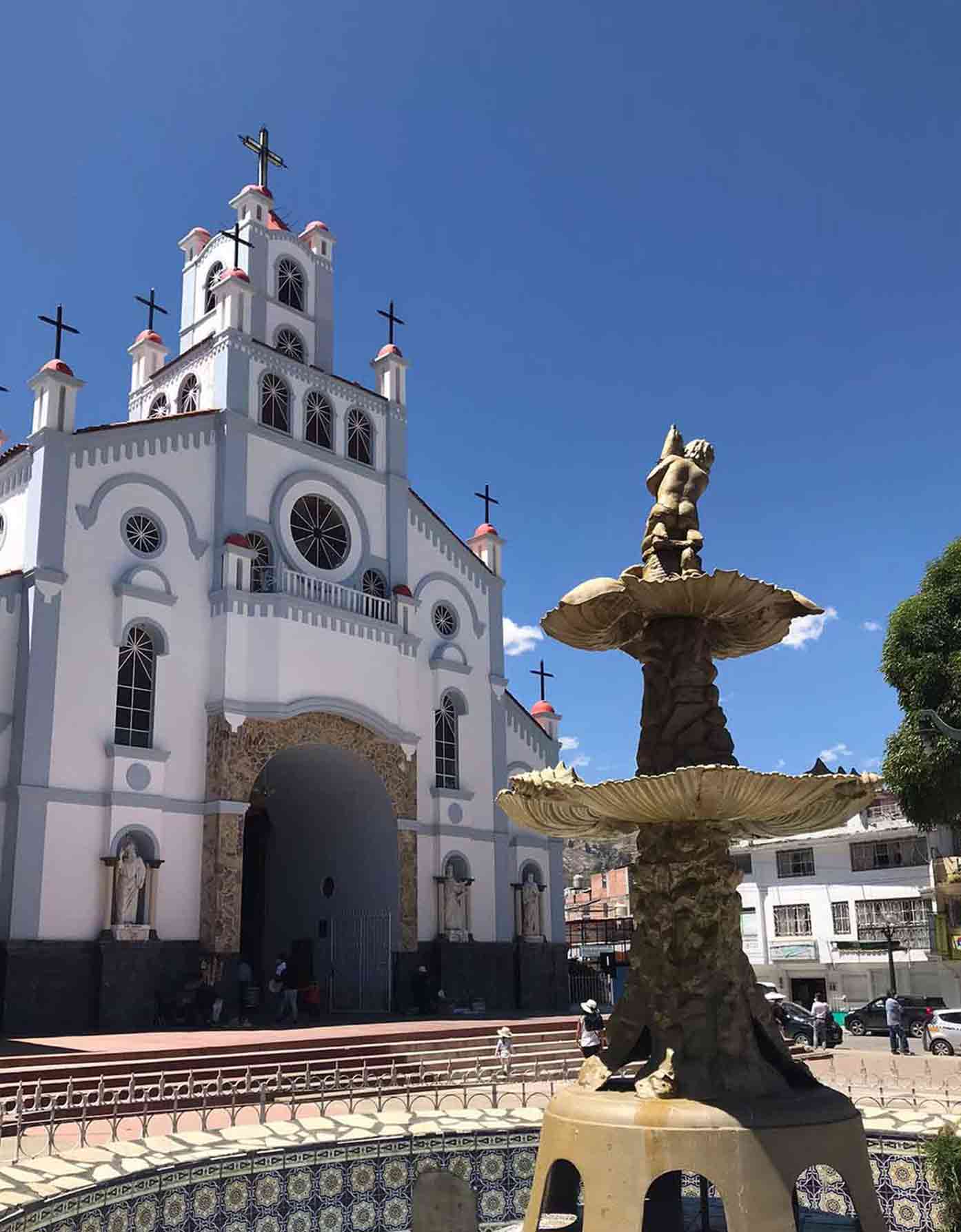 Huaraz is the true hiking capital of Peru, and as such is quickly making its way onto more tourists' itineraries year by year.
Lakes such as Laguna 69 and Laguna Parón are known for their incredible waters, whilst avid hikers can enjoy treks such as the Santa Cruz circuit and Nevado Mateo for some memorable snow-capped peaks.
Huaraz is still quite underdeveloped, so it's worth dressing down and leaving valuables in your accommodation when exploring the town. Again the area around the Plaza de Armas is safest.
Nazca
Now let's swap icy cool mountains for the hot desert, and no it's not Huacachina this time. Nazca is known for its mysterious straight lines that are etched into the sand, which depict various animals and can be as long as 1200 ft in length and can be seen with this special tour from the sky.
Nazca is quite a calm city too, and staying around the main plaza is best. Just be careful when walking alone at night, especially near the bus station where it can start to feel sketchy. Take an Uber if in doubt.
Arequipa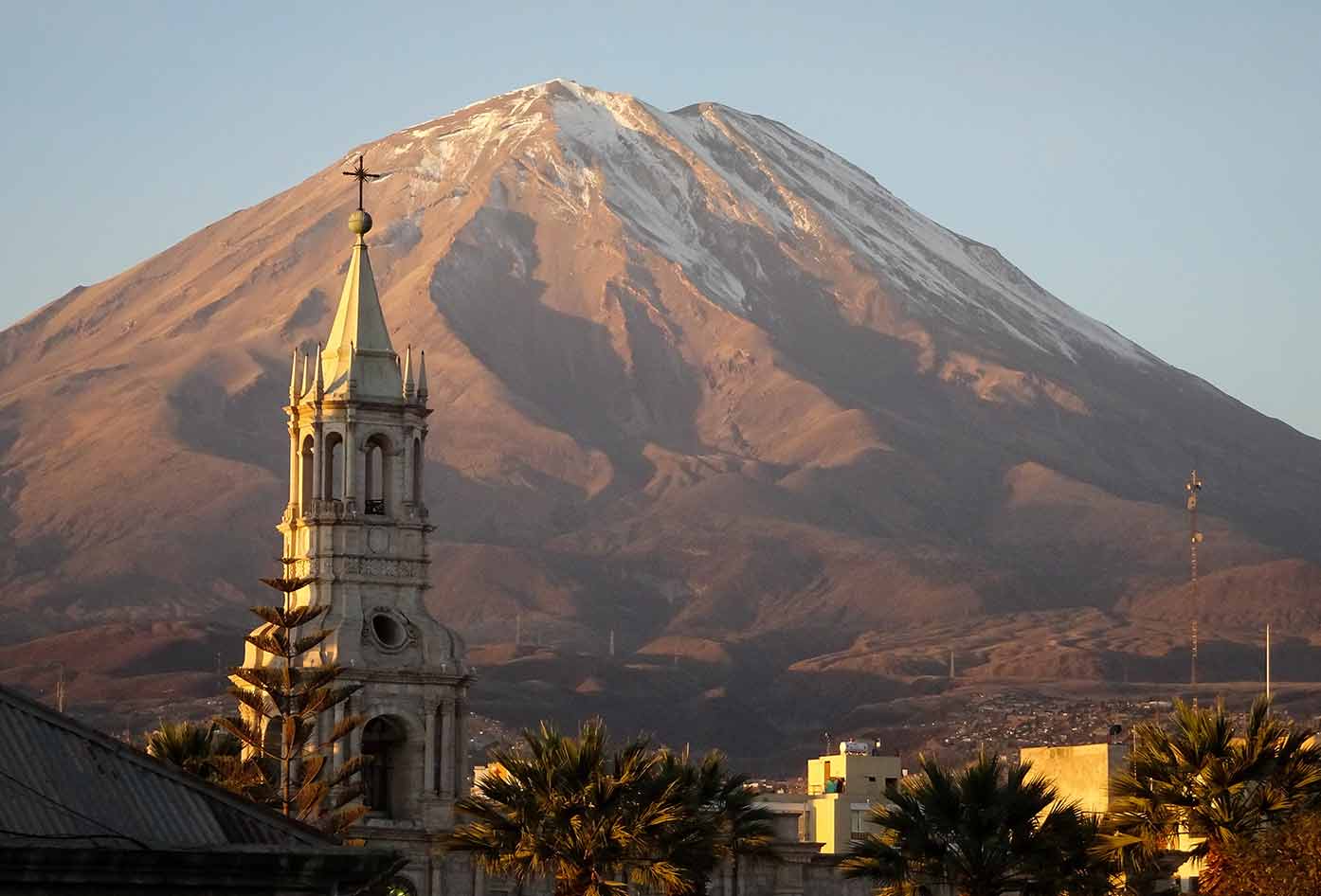 Famed for its close proximity to Colca Canyon (which is the second deepest canyon on earth), Arequipa is another must-visit when in Peru.
Surrounded by fiery volcanoes, you'll also find the sea of white-washed buildings to be really easy on the eye too.
The areas of Yanahuara and the Plaza de Armas are best for a stay. Given there's so many adventure tours to join here, just make sure to pick a reputable company and carry some sturdy hiking boots along with you.
Puno
Puno is the gateway to the Peruvian side of Lake Titicaca, which is the highest altitude lake on earth. You can take boat rides out onto the lake and explore islands such as Taquile and the man-made Uros Islands.
Puno can feel pretty sketchy in areas, and actually recently has been a hotspot for various protests. It's best to stay near the lake (by the pier where boat tours depart), and to avoid wandering alone at night.
Ica
Heading back to the hot desert, this time you'll actually get to see some massive sand dunes (which are some of the tallest in the continent).
Most travelers only head here to go Sandboarding, since there are tours you can do like this one directly from Lima. However, there's other great things to do such as visiting wineries and chilling by the lake in Huacachina.
Ica itself is not the best city (both in safety and attractiveness), and it's much better for tourists to stay in the popular town of Huacachina.
Got Travel Insurance for Peru?

Designed by travelers, for travelers, World Nomads covers more than 150 adventure sports and activities so you can explore your boundaries.
Safest Cities in Peru
That's all for this guide on the safest cities to visit in Peru. Known for its timeless culture and epic sceneries, Peru is a must-visit in South America.
As well as being full of awesome destinations, it's also really cheap too, especially when comparing to some of its neighbors further to the south.
Safety is also pretty decent in most areas, however you'll still want to use your common sense when somewhere new as I always recommend.
This guide has explored some of the safest places in Peru you can visit, why you should visit each as well as why this country is worth visiting.
Be sure to revisit this guide before, during and after your trip to Peru as a refresher and check out this guide on safety in Peru for more travel tips.
📌 Like this article? Pin it…
Did this guide help you learn about some safe places in Peru to visit?
💬 Leave a positive comment or lets start a conversation below!
---
"Dear friend! Some links in this post contain affiliate links. Meaning, if you click through and make a purchase, book a hostel or sign up for a tour, I may earn a small commission at no additional cost to you. Your support means a lot and helps me to keep traveling and maintaining the quality of this site for you."