Are you looking for the best hostels in Riohacha, Colombia?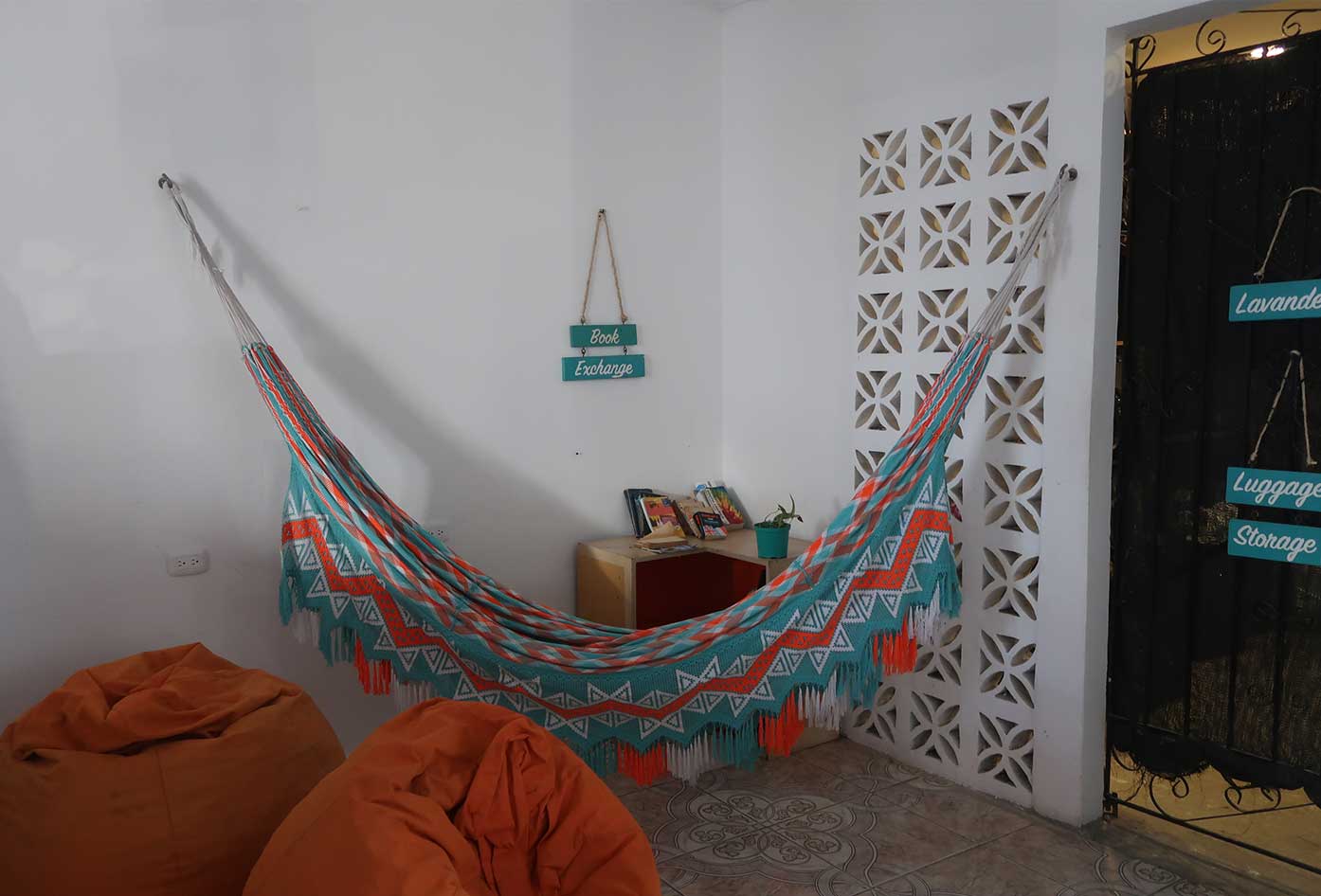 You're in the right place. This article contains all the best places to stay in Riohacha for backpackers and travelers on a modest budget.
---
Quick Answer: Hostels in Riohacha, Colombia
---
No matter whether you just stopping off in Riohacha on your way to Cabo de la Vela or here specifically to check out the beach you're bound to find the perfect place for you below.
Best Hostels in Riohacha
Let's get straight into the list so you can get a well deserved head start with planning your trip to Riohacha.
Reasons to stay here:
✓ Excellent wifi
✓ Fast & efficient check-in
✓ Well-furnished rooms
A great place to start and end your Guajira tour, this hostel offers to cozy rooms and helps in booking tours so you will have a smooth and chill vacation.
---
Reasons to stay here:
✓ Outdoor swimming pool
✓ Rooms with private bathrooms
✓ Near the beach
Along with its accessible location, the hostel's outstanding qualities – rooftop, table tennis equipment, and free wifi will make the traveler's stay at Hostel Laguna Salá By FSL a fun experience.
---
Reasons to stay here:
✓ Free luggage storage
✓ Diverse selection for breakfast
✓ Comfortable common areas
Located in the center, Casa Profunda Hostel is accessible to the beach and the variety of restaurants in Riohacha, making it an ideal place to stay for exploring tourists!
---
Reasons to stay here:
✓ Friendly host and staff
✓ Spacious and clean property
✓ Cheap laundry service
Guests will surely enjoy Mi Casa Hostel after their Alta Guajira tour – they can rest in the clean rooms and enjoy the appetizing breakfast in the morning!
---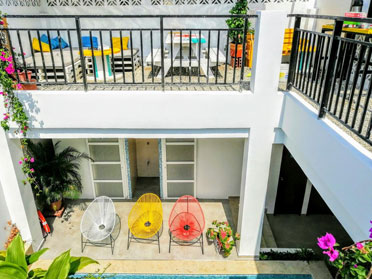 Reasons to stay here:
✓ With hot water
✓ Offers tour booking services
✓ Exceptional breakfast
Bona Vida Hostel La Quinta – a good place to get a peaceful sleep at night and relax throughout the day at their lovely terrace. This hostel is perfect for couples!
---
Reasons to stay here:
✓ Good value for money
✓ Free full breakfast
✓ Clean and comfy hammocks
A reputable place to stay after touring Cabo de La Vela and Punta Gallinas, Hammocks – Hamacasl offers guests a peaceful and relaxing experience with their rooms and amenities!
---
Reasons to stay here:
✓ Beachfront hostel
✓ Friendly hosts
✓ Beautiful interiors and Ambiance
This hostel has the triple combo that tourists are looking for – a good location, warm social atmosphere, and clean rooms! This is the perfect place for any kind of traveler.
---
Reasons to stay here:
✓ Accommodating staff
✓ Free luggage storage
✓ With airconditioned rooms
By staying at Hostal Caribe Confort – you will surely enjoy the Guijara tours knowing that you'll have a place to rest as comfy and as clean as this hostel!
---
Reasons to stay here:
✓ TV with Netflix
✓ Very clean bathrooms
✓ Comfy mattresses
By staying at Nuevo Uno, guests can relax by either taking a dip at the beach or just watch movies on the Hostel's Netflix-capable TV.
---
Reasons to stay here:
✓ With pool and courtyard
✓ Quiet location
✓ Child-friendly property
Experience a luxurious-like stay in Hotel Emerawaa – the garden, ambiance, and facilities are to marvel for! This is the perfect hotel for travelers who want a hassle-free vacation.
---
Reasons to stay here:
✓ Excellent value for money
✓ With live rooftop music
✓ Friendly staff
PuraGuajira offers a homey feeling to its guests with its comfortable rooms and excellent staff service – guests will surely feel like this hostel is their home away from home.
---
Reasons to stay here:
✓ Near shopping areas
✓ Superb staff
✓ With free wifi
Hostel Oasis is a perfect option for families traveling together – its location and cleanliness will surely bring good memories to tourists who are visiting Riohacha!
---
Hostel Booking Tips
Below are things I recommend you look out for when booking a hostel.
See this guide to Riohacha for more ideas on what to do whilst here.
After spending endless nights in hostels all over Latin America. These are basic ideas that you can take on board before-hand, which can allow you to avoid disappointment and enhance your experience.
Location
Choosing the right location and I feel most travelers can relate to the importance of picking the optimum location. If your budget is limited, find a hostel closer to the main attractions you wish to visit. This will help to save money on buses or taxi fares.
Price
Staying in a hostel is not always the cheapest option. Especially when you consider all the extras you may require. If you're just looking for any random place to rest your head, you'll be fine, but I recommend you try to find a happy medium and aim to pick a hostel that has all the amenities you require.
Comfort
Are you a devil when it comes to sleep time? If you make a lot of noise or maybe you're a light sleeper, yourself?
Consider how others may feel about your snoring habit. Or the hours you spend in the shared bathroom.
As it happens, comfort is subjective and you'll need to define your own needs to feel at home. A quick scan of a hostel's online reviews is always a good idea to be able to ensure you can find the right space for you to thrive in.
Activities
The hostels in Riohacha are great for this. You can usually join local excursions or day trips via the reception desk.
This means you have one less thing to do look for on the street. Most hostels offer very competitive prices when you compare them to other nearby tour companies.
It's worth mentioning also that knowing what to pack is also essential when staying in hostels. Be sure to secure your belongings at the same time.
Now you have something extra to consider before booking your hostel and I hope you find the perfect place for you.
Best Hostels in Riohacha
So, will you be traveling to other places in Colombia or sticking to the Caribbean coast?
If you want to get some more ideas on where to go in see my backpacking Colombia guide for more ideas.
Knowing the best places to stay gives you a head start when planning your trip.
📌 Like this article? Pin it…
Did this help your search for cool hostels in Riohacha?
Need More Hostel Inspiration?
Hopefully, you've found the perfect hostel to stay during your trip.
Feel like you need more ideas for where to stay? I've got you covered:
Maybe you are traveling with lots of valuables in your luggage? Check out these GPS luggage trackers for keeping your eye on your belongings.
---
"Dear friend! Some links in this post contain affiliate links. Meaning, if you click through and make a purchase, book a hostel or sign up for a tour, I may earn a small commission at no additional cost to you. Your support means a lot to me and helps me to keep traveling and maintaining the quality of this site for you."