Are you deciding whether to visit Rio de Janeiro or São Paulo for a trip?
Brazil is full of almost unlimited unique experiences and culture, and it is in both of these two big cities where you'll find the biggest overall variety.
Rio and São Paulo often mark the start of a trip through Brazil, however, travelers often have a hard time picking between them.
Rio de Janeiro vs São Paulo
This comparison guide looks at both cities: Rio de Janeiro and São Paulo. That way we can start to compare each by taking into consideration travel factors such as the best time to visit, food, cost of travel and things to do.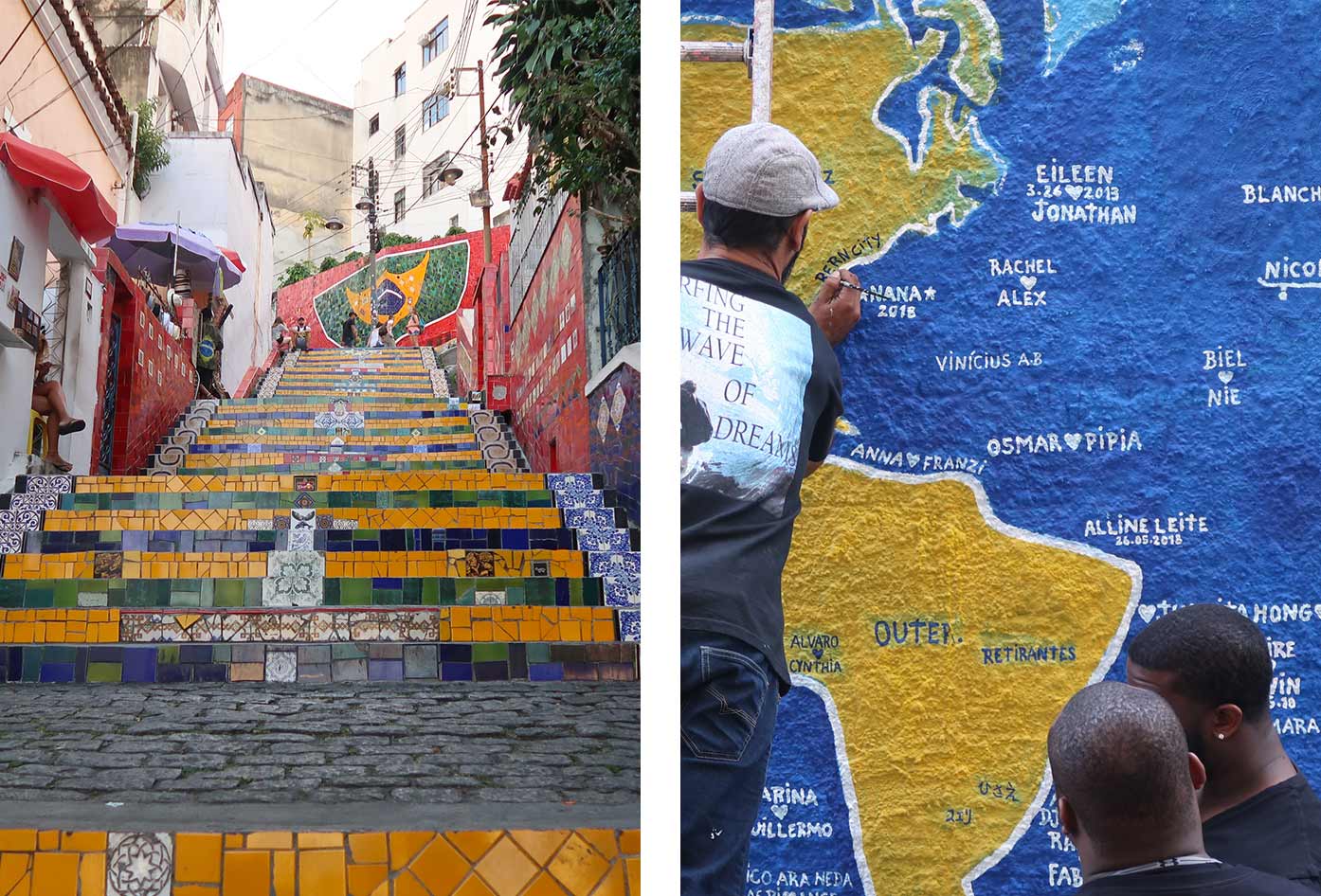 By seeing the pros and cons of each one of these Brazilian cities you will start to get a much more clear idea of which destination is best for you.
I've said before how Santa Teresa in Rio was one of the favorite places to visit so I suggest you check that neighborhood out if you go there.
At the end, I'll give my view on which city is better, but for you, it depends on what you want from your trip. Let's start by looking at the weather:
Best time to visit Rio de Janeiro vs São Paulo
Rio de Janeiro is the warmest city of the two, which has a contrasting dry and wet seasons. The dry season runs from May until October, which has between 1.5-3.5 inches of rainfall falling throughout each month.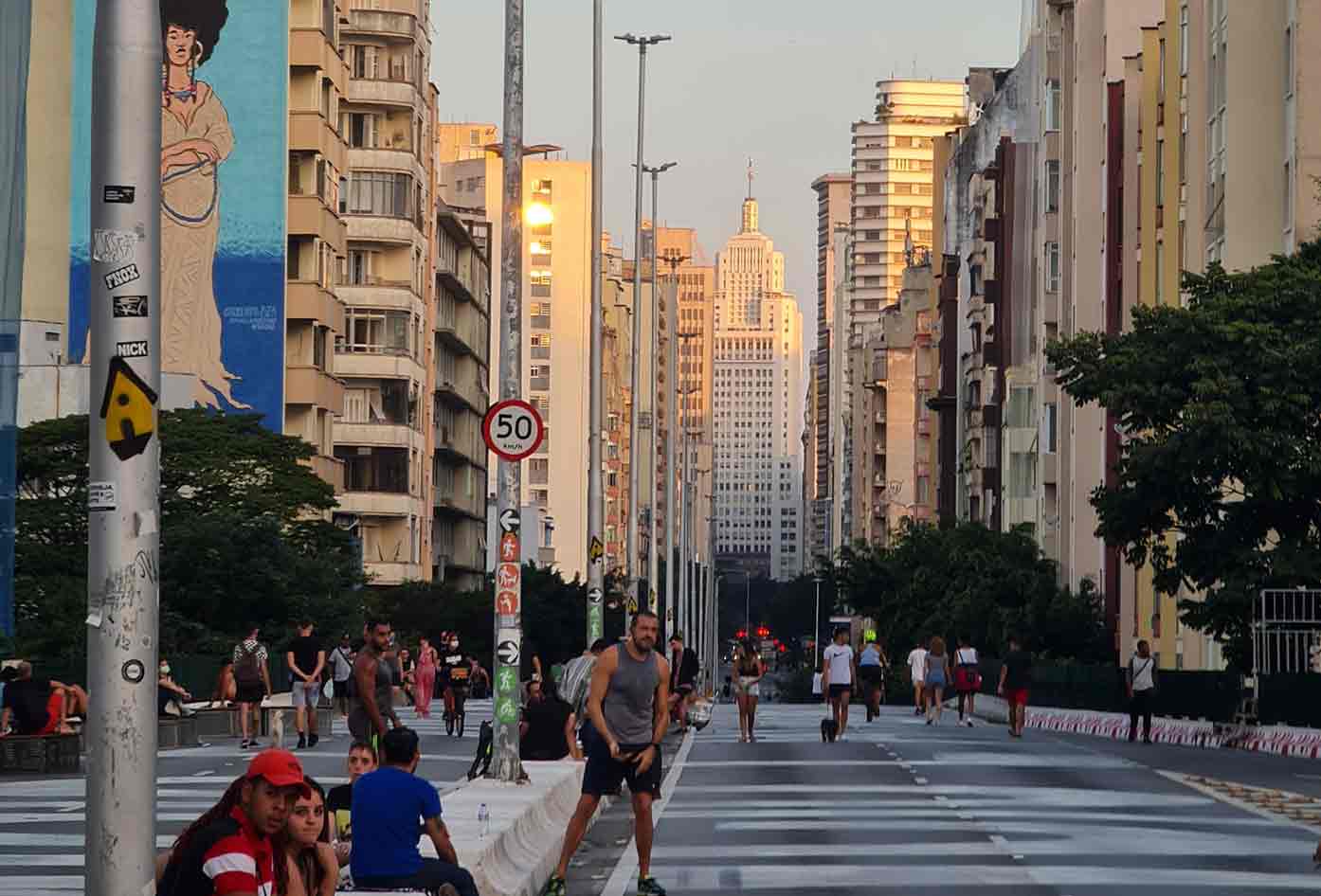 Temperatures are more comfortable this time of year, with an average of 71-75°F. The remainder of the year sees a large increase in rainfall, where as much as 6-7 inches fall during these months.
Temperatures are also warmer, with a daily average of 78-82°F so you'll want to carry some sunscreen to protect yourself from harmful UV rays.
São Paulo also has a pronounced dry and wet season, which fluctuates more than the coastal city. The dry season follows the same months as Rio, where anywhere from 1.5-4 inches will fall within any particular month.
Average daily temperatures here hover between 63-69°F. November until April marks the wet season, which sees an exponential increase to around 5-9 inches of downpour each month. Temperatures also increase during the wet season, with a daily average of between 71-75°F.
Food in Rio de Janeiro vs São Paulo
When in Brazil, it's really worth trying some of the authentic foods found in the different cities. Kilo restaurants are very popular in Brazil but let's look at what else you can eat in both Rio de Janeiro and São Paulo.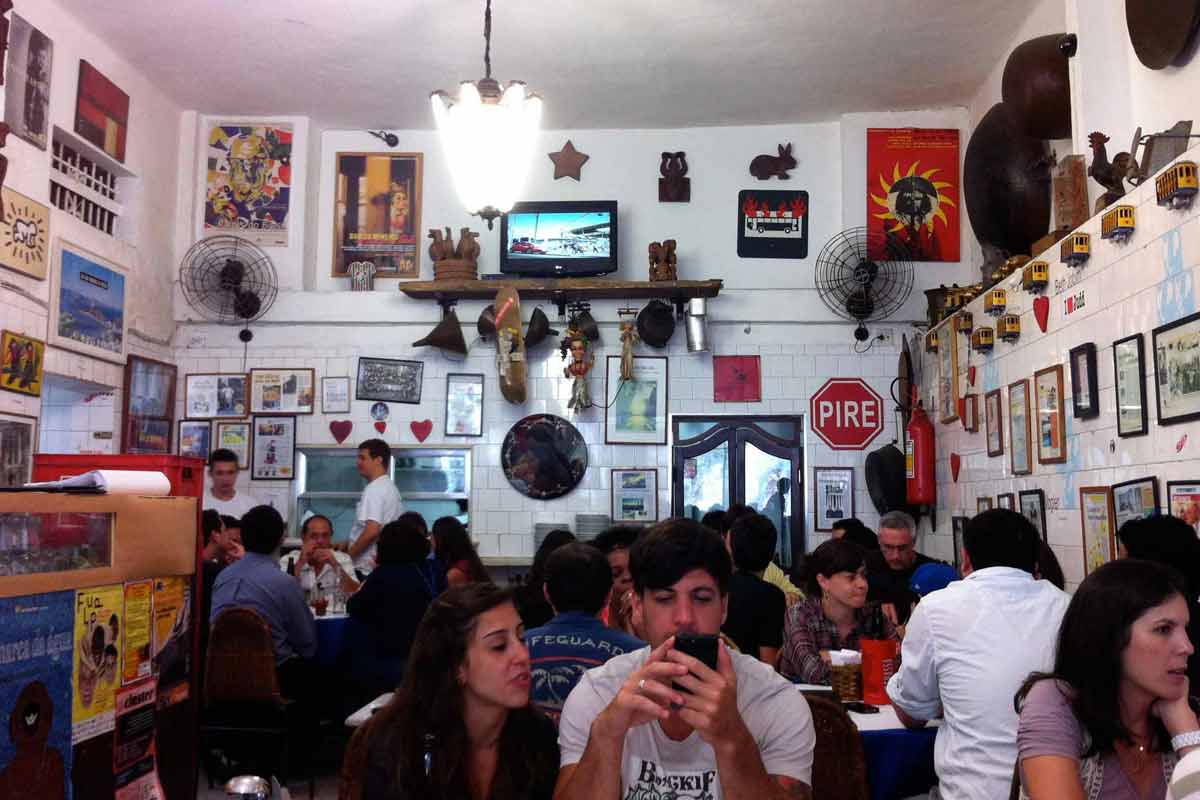 Those who love eating meat will rejoice when heading to Rio de Janeiro. Coxinha de Galinha is a popular street food that is ubiquitous, all it is essentially is a large chicken drumstick that has been deep-fried.
If you have a bigger appetite, then try a Churrascaria, which is a type of local restaurant that serves a gigantic variety of different meats.
São Paulo is known for its bread-based dishes, and there are many tasty sandwiches to try when exploring this gigantic city. Bauru is one, which is stuffed with beef, tomatoes as well as 4 different types of cheese!
Those who love great value for money will want to take advantage of the Mortadella sandwiches too when out and about. Pastel de Bacalhau is another nice snack, which is a pastry that contains cod. Why not check out this local street food tour gives you access to the city's best dishes?
Cost of Travel in Rio de Janeiro vs São Paulo
Both cities are quite similar when it comes to using public transportation, where a one-way trip will cost you around $1 US. Prices are also similar to Taxis, however again it's best to use Uber which is both cheaper and safer.
Rio de Janeiro tends to be the more expensive of the two cities, especially when looking for accommodation. Many travelers stay in hostels and decide to get a private room, since many hostels maintain high standards.
The main areas of Copacabana, Ipanema and Botafogo all have a variety of accommodation options, however, these tend to be on the more expensive side (even so with the hostels). But Lapa is also a good place to stay here.
Expect the prices to triple if coming around Carnival! Places such as Hotel Astoria Palace attract thousands of visitors due to its beachfront location.
As São Paulo is much bigger, here you'll find a much wider range of accommodation options for all budgets. Even in the most popular areas.
Vila Madalena is the most touristy so can be somewhat pricey, however, you can still find some cheap (yet nice) hostels in other great areas too such as Liberdade, Avenida Paulista as well as close to the Ibirapuera Park.
If find yourself on a modest budget while in São Paulo then I suggest you check out places such as O de Casa for a budget private room or dorm.
Things to do in Rio de Janeiro vs São Paulo
Both cities are known for their awesome activities and things to do, although Rio is the more popular when it comes to this side of things.
Indeed, for many first time visitors to Brazil safety in Rio de Janeiro is a concern but most petty crimes can be avoided with the right precautions.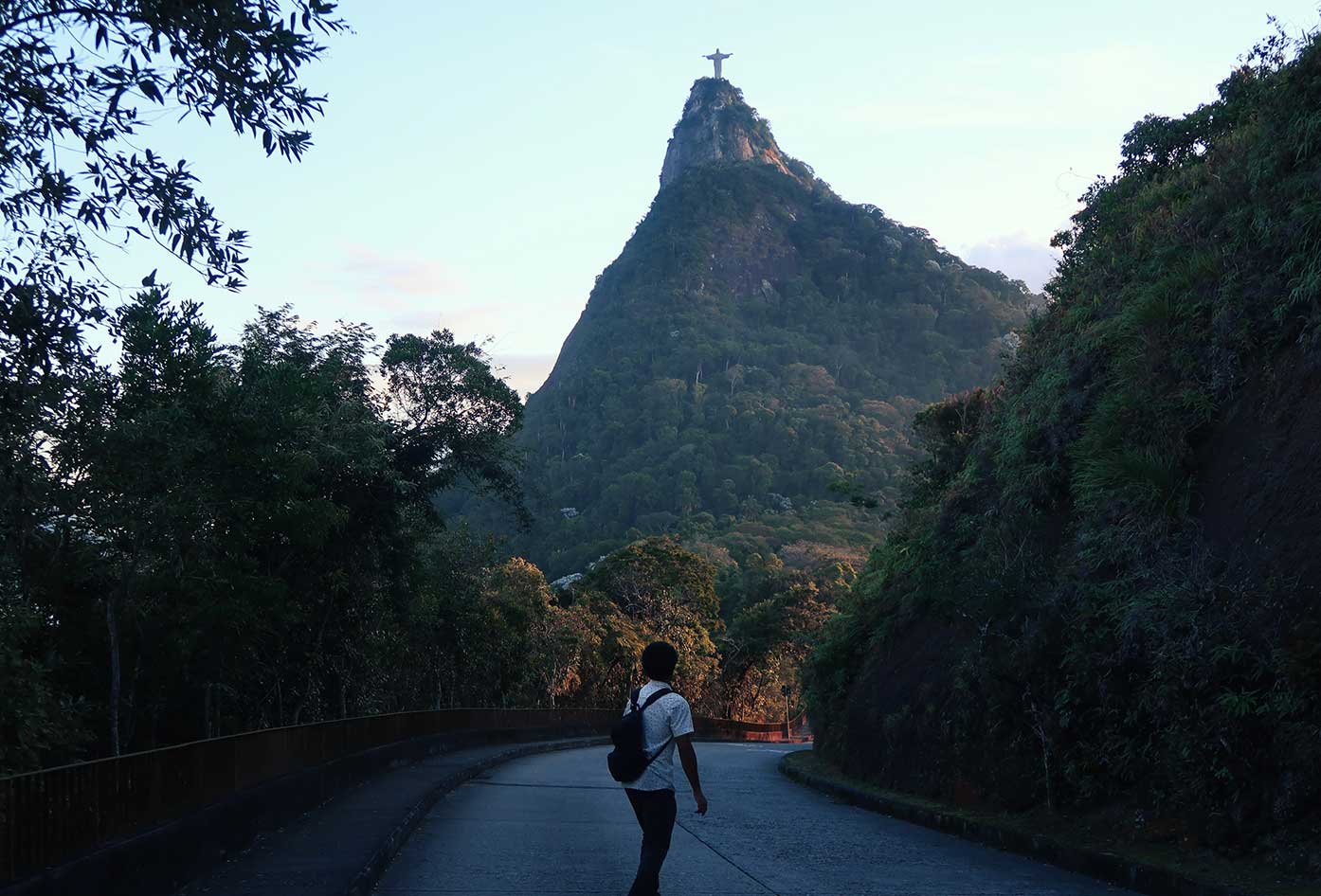 It's within this city that we can find Christ the Redeemer, which is one of the New Seven Wonders of the World. Just be sure to wake up super early and head there before 8 am given crowds can be overbearing at times here!
Sugarloaf Mountain is another must-visit when in Rio, where you can take the cable car up to the top for some impressive city views. Get your tickets here so you can explore one of Brazil's most iconic attractions in style.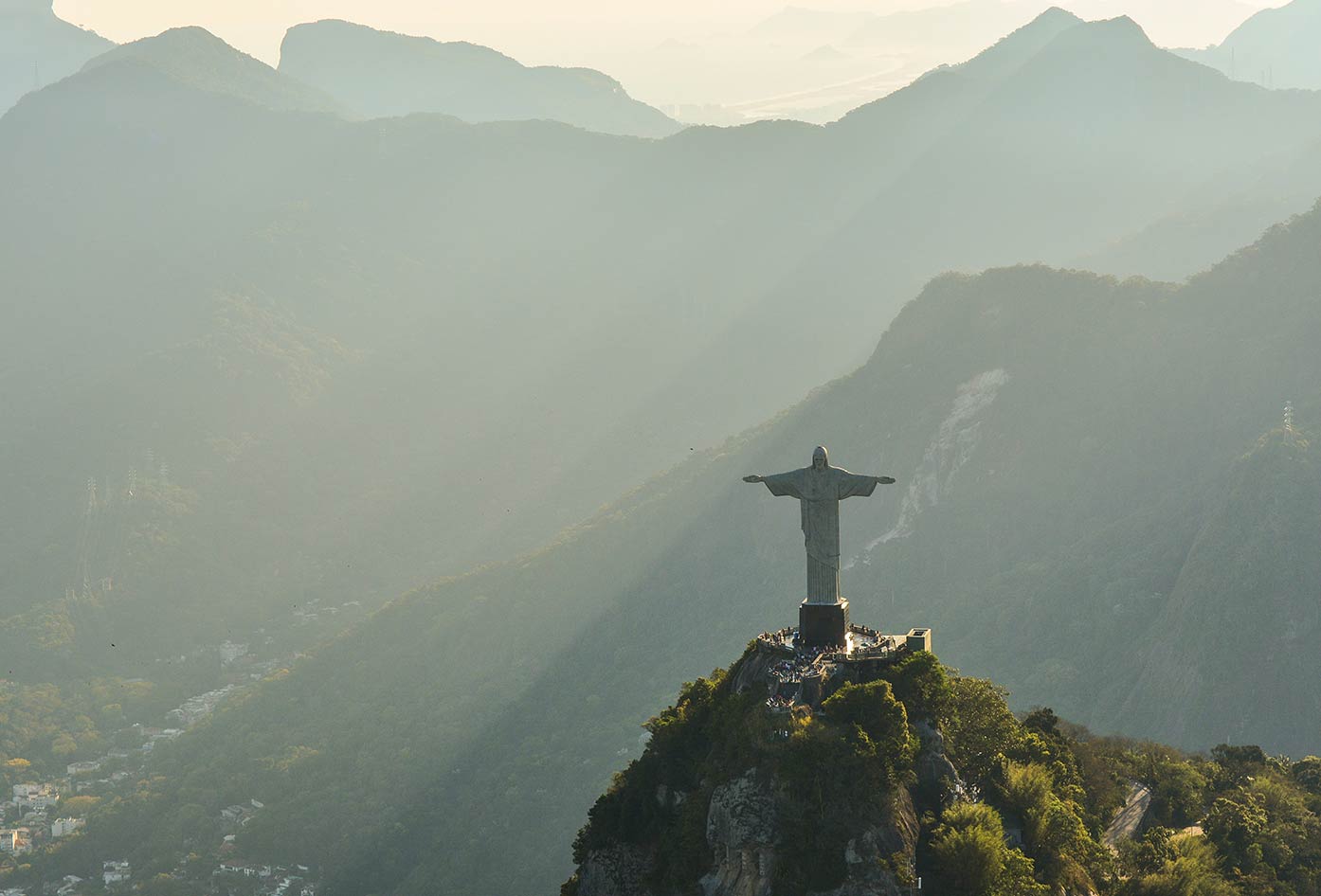 Whether you love football or not, the Maracanã stadium is impressive nevertheless so is definitely worth a visit while exploring Rio.
São Paulo is more known for its areas rather than specific gems. The district of Ibirapuera is home to the largest man-made park in Latin America and is the perfect place to spend a day in nature.
The area of Sé is great for architecture, where you can visit the stunning cathedral which towers above the surrounding neighborhood.
Tourist attractions in Rio de Janeiro vs São Paulo
Each of these cities has a much different vibe to the other, so be sure to read on to see which one better takes your fancy.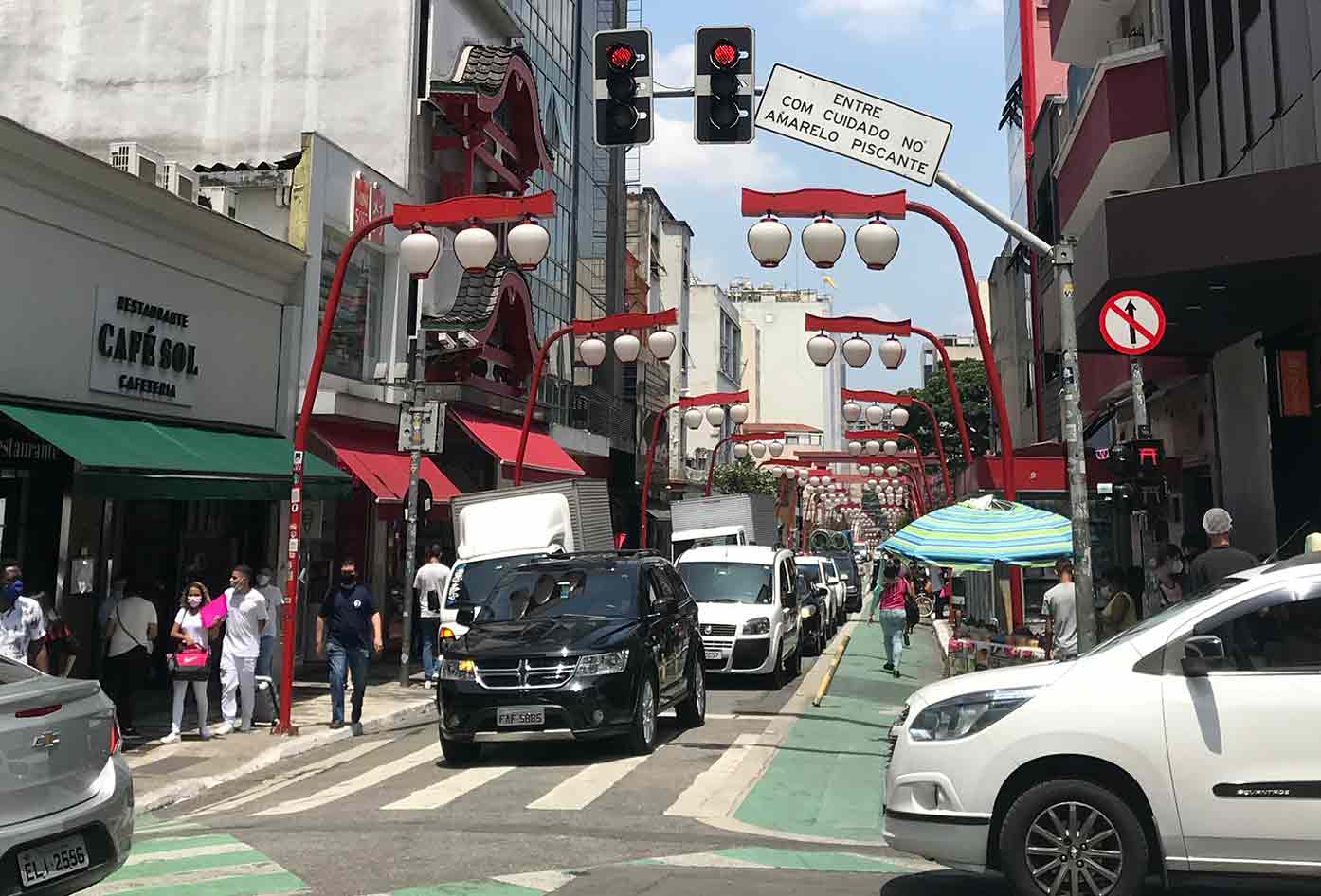 Rio de Janeiro is mostly known for its "good life" culture and feel. You can stay at place such as Hotel Atlântico Rio and feel good.
The beaches in Rio de Janeiro are the main hotspots, where you can enjoy the vibes of both Copacabana and Ipanema during both the day and night (just avoid walking on the sands alone after dark).
Whilst it's not the best city for learning about Brazilian history, you can get a much more visceral and "up to date" experience by heading on a local Favela tour to Rocinha where you'll meet the locals and hear their stories.
You'll get a glimpse of how poor communities are providing for themselves, as well as the reality of everyday life for the local residents here.
São Paulo on the other hand is perfect for those who love a cosmopolitan city, where each district has its own unique culture and particular history.
Vila Madalena is a vibrant neighborhood that is full of contemporary art and entertainment and a coffee shop which makes it the safest place to base yourself while in the city.
Like with most cities in Latin America, you'll still want to carry a travel money belt (or equivalent) to conceal your cash as you walk around.
Here there are many awesome gems to see such as the graffiti of Beco do Batman. You'll likely see some tourists doing urban bike tours in and around this area as a way to learn more about the history of the place.
Liberdade is a highly contrasting region in the city, which is home to the largest settlement of Japanese people outside of the Asian nation.
As you being to walk around the area, you'll feel a long way away from Brazil. It is here where you can also try some unique Japanese foods too! For many cultural travelers São Paulo is worth visiting for this reason alone.
Getting Around Rio de Janeiro vs São Paulo
Brazilian cities in general are quite big, but these two are much larger.
Rio de Janeiro is more simple to get around, given tourists spend most of their time along the beach neighborhoods of Ipanema and Copacabana.
Walking between both is pretty easy, and you can also take taxis too (which is recommended at night). Uber is quite popular here too, and (if not doing tours) is great for when heading to some of the destinations that are further away such as Christ the Redeemer as well as Sugarloaf Mountain.
The city of São Paulo on the other hand really is a beast to navigate, and using frequent Ubers or Taxis here will add up the costs quickly.
It is the largest city in the Western Hemisphere after all! The best way of getting around is by using the metro, which connects all districts really well.
The airports are pretty far from the city too, however, there are frequent bus services you can use to get between these and the city. Or, to avoid the crowds, why not check out this transfer service if you want more privacy?
Hopefully, these factors above will help you to better decide between heading to Rio de Janeiro or São Paulo.
Of course, there will be other factors to consider depending on what you want to do, so it's best to do some independent research as well.
Got Travel Insurance for Brazil?

Designed by travelers, for travelers, World Nomads covers more than 150 adventure sports and activities so you can explore your boundaries.
Rio de Janeiro vs São Paulo: Which will you visit?
These Brazilian giants are among the most popular cities to visit in Brazil – and not just for their ease of access either.
In both, you can find tons of great activities, cultures, and experiences that, in most cases, make choosing between them quite difficult.
Personally, I prefer Rio de Janeiro, mainly because of the beaches, however, you may decide differently after comparing them both closer.
It's important to also factor in what you want out of your trip and also to do extra research too for any other potential factors that are not listed here.
See this list of safe cities in Brazil for more ideas on where else you can go.
📌 Like this article? Pin it…
On comparing Rio de Janeiro vs São Paulo do you now have a favorite?
💬 Leave a nice comment or let's start a conversation below!
---
"Dear friend! Some links in this post contain affiliate links. Meaning, if you click through and make a purchase, book a hostel or sign up for a tour, I may earn a small commission at no additional cost to you. Your support means a lot and helps me to keep traveling and maintaining the quality of this site for you."