Looking for some solo travel quotes to inspire you?
I began to look for quotes about traveling alone before I did my first trip. I realized there weren't many online I could relate to personally.
I wrote all these types of things down in my travel journal and found this type of travel alone quotes to be very consoling.
Whilst reading, ask yourself, especially if you've not thought about it today, what do these short travel quotes mean to you?
Quotes on Travelling Alone
After traveling around Latin America for over 5 years non-stop I have become wiser and not just through brainy being alone quotes.
In my early days of backpacking around the Americas, I would collect quotes about traveling alone to inspire me before and after my journey.
Below I'm going to post you some of the most inspiring and beautiful travel quotes that I have collected over the years.
After reading these travel quotes I can guarantee you'll be left inspired to take a trip of growth sooner or later.
These quotes about traveling alone are not only designed to inspire you but to help you whilst traveling.
These quotes have been like friends to me in some of my loneliest times during solo travel backpacking South America.
Maybe you're looking for new ways to inspire others? If you like writing deep captions for Instagram you can include these quotes in your posts.
1: "A journey is best measured in friends, rather than miles."
– Tim Cahill
2: "Travel and change of place impart new vigor to the mind."
– Seneca
3: "To travel is to take a journey into yourself."
– Danny Kayne
4: "Life is either a daring adventure or nothing."
– Helen Keller
5: "He who would travel happily must travel light."
– Antoine de St. Exupery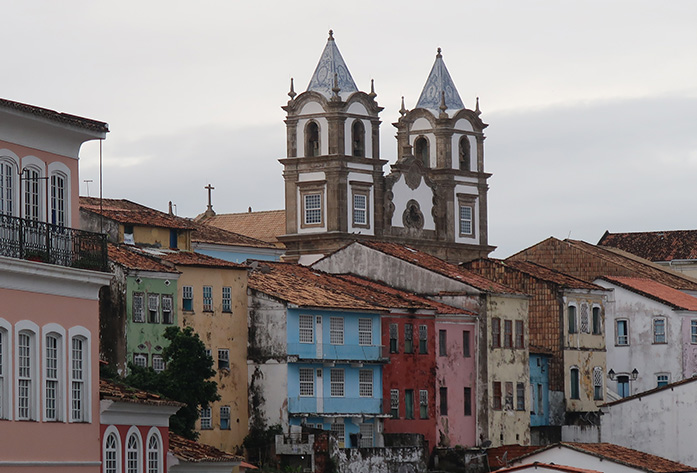 6: "Not all those who wander are lost."
– J.R.R. Tolkien
7: "Life begins at the end of your comfort zone."
– Neale Donald Walsch
8: "I haven't been everywhere, but it's on my list."
– Susan Sontag
9: "Take only memories, leave only footprints."
– Chief Seattle
10: "Investment in travel is an investment in yourself."
– Matthew Karsten
Quotes for the journey
Travel quotes are not only meant to be just cute quotes about life. They are for before and after you start a new adventure.
I feel it's important to have at least one enjoy the journey quote that you can always refer back to when homesickness creeps in.
1: "Remember that happiness is a way of travel – not a destination"
– Unknown
2: "A man travels the world over in search of what he needs and returns home to find it."
– George A. Moore
3: "Adventure is worthwhile."
– Aesop
4: "One travels more usefully when alone, because he reflects more."
– Thomas Jefferson
5: "To travel is to discover that everyone is wrong about other countries."
– Aldous Huxley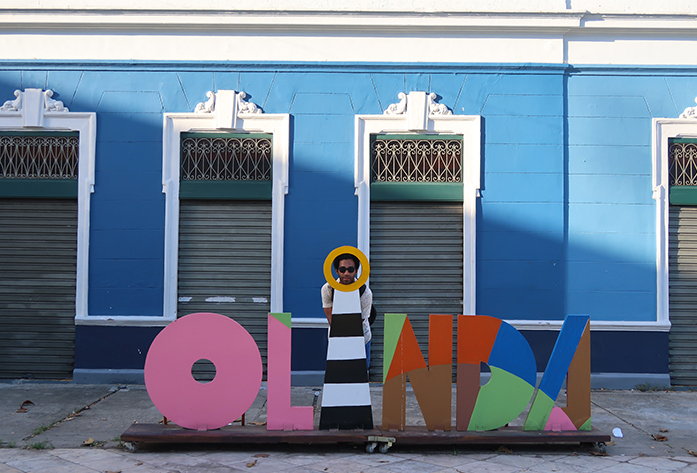 6: "He who would travel happily must travel light."
– Antoine de St. Exupery
7: "Never go on trips with anyone you do not love."
– Ernest Hemingway
8: "Travel becomes a strategy for accumulating photographs."
– Susan Sontag
9: "When the traveler goes alone he gets acquainted with himself."
– Liberty Hyde Bailey
10: "Tourists don't know where they've been, travelers don't know where they're going."
– Paul Theroux
Inspirational Travel Quotes
When we travel we get inspiration from many different sources. The best travel quotes I have encountered are the one inspiring me to go that extra mile.
Reading quotes about being alone may just help you go the extra mile to start connecting with locals or making friends with other travelers.
Like the time I got that great advice from that cocaine fuelled backpacker from Australia.
To travel is to live so with these quotes hopefully you'll start to embrace travel.
If you're thinking of backpacking in Latin America you can take these on the road quotes as inspiration to start trip planning today.
Maybe you are inspired to start planning your adventure based on the back of one of these great travel-alone quotes.
1: "A traveler without observation is a bird without wings."
– Moslih Eddin Saadi
2: "A wise traveler never despises his own country."
– Carlo Goldoni
3: "People travel to faraway places to watch, in fascination, the people they ignore at home."
– Dagobert D. Runes
4: "Not until we are lost do we begin to understand ourselves."
– Henry David Thoreau
5: "Don't tell me how educated you are, tell me how much you travelled."
– Mohamed
6: "The journey not the arrival matters."
– T.S. Eliot
7: "I never travel without my diary. One should always have something sensational to read in the train."
– Oscar Wilde
8: "All journeys have secret destinations of which the traveller is unaware."
– Martin Buber
9: "Two roads diverged in a wood and I – I took the one less travelled by."
– Robert Frost
10: "A good traveller has no fixed plans and is not intent on arriving."
– Lao Tzu
Some of my favourites for solo travel
Below are more quotes I love that has given me strength in times of hardship whilst traveling alone.
1: "There are no foreign lands. It is the traveller only who is foreign."
– Robert Louis Stevenson
2: "I love to travel, but hate to arrive."
– Albert Einstein
3: "People don't take trips… trips take people."
– John Steinbeck
4: "We wander for distraction, but we travel for fulfilment."
– Hilaire Belloc
5: "I travel a lot; I hate having my life disrupted my routine."
– Caskie Stinnett
6: "It is not down in any map; true places never are."
– Herman Melville
7: "The first condition of understanding a foreign country is to smell it."
– Rudyard Kipling
8: "If you travel first class, you think first class and you are more likely to play first class."
– Ray Floyd
9: "How often I found where I should be going only by setting out for somewhere else."
– R. Buckminster Fuller
10: "Investment in travel is an investment in yourself."
– Matthew Karsten
Searching for backpacking quotes, I really started to think deeper about myself and my own life. However, not only through quotes about traveling alone.
The things I thought about are a direct result of challenging myself and putting myself in new situations.
"One's destination is never a place, but a new way of seeing things."
– Henry Miller
What I have learned about myself whilst backpacking Latin America in my twenties, had formed everything I need to know about happiness.
5 Things I learned About Me
Traveling the world alone can be a daunting task. The more we learn about ourselves through travel, the bigger the impact travel has on our lives.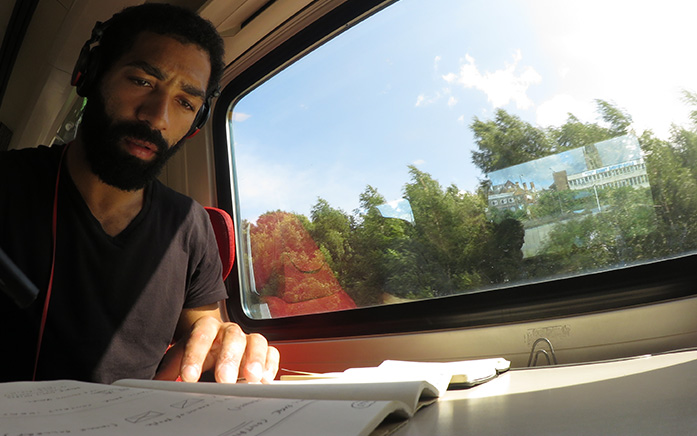 Although none of them are really deep quotes about love or relationships they help you to maintain a good relationship with yourself.
Below are something I learned about myself whilst traveling around backpacking through Latin America.
I stand for Passion, Commitment and Focus
Without all these quotes about traveling alone, I honestly would not have had the balls to do what I've done in Latin America.
The best thing that came out of it was learning about myself in different situations.
Below you'll see 4 traits I noticed about myself during solo travel.
Dedicated to becoming the best version of myself
Sacrificed many things to become who I am today.
Committed to being around people who inspire me.
Distracted easily but make a virtue of this.
I have a very high visual intelligence
On this solo travel journey I've made other discoveries about myself which were not so obvious to me before. I realised that it came down to intelligence.
Designer looking for the meaning behind everything I do.
Striving for long-lasting relationships.
Daydreaming frequently seeing images clearly in my mind.
Asking why to be able to understand deeper.
Knowing how to learn and asking the right questions helped me along the way.
I hang out with myself
Sometimes being alone in the world quotes are not quite enough. I had to learn to hang out with myself which is not an easy thing to do.
Clear about who and what matters in my life.
Being alone rather than in unhappy toxic relationships.
Surrounding myself with positive people.
Taking long walks when I need to clear my mind.
If you're used to being the center of attention or surrounded by friends all the time learn to hang by yourself.
I taught myself how to learn
As a solo traveler, are you willing to learn and respect what you know is very little? If not how will you be prepared to learn from others?
Studying design for 5 years at The Salford of University.
Taking a course at Swedish advertising school Hyper Island.
Learning by doing and thinking big about my ideas.
Buying books to educate myself in areas I feel weak.
Although I'd passed the normal tests back home I had to forget what I'd learned and re-learn new things.
I speak multiple languages
Can you imagine yourself speaking in a foreign language in just 3 weeks? I saw myself speaking Spanish fluently before I could.
Setting myself a challenge of being fluent in Spanish.
Attending night college to deepen my commitment to learning.
Deciding to focus on Latin American Spanish.
Conversing with over 2000 people in Latin countries.
To speak a new language you have to make a deal with yourself because it may take longer than you imagine.
The more you write about yourself the more you understand what you do. I find writing the best way to understand the why's of what I do.
Get yourself a decent travel journal, writing is imperative during solo travel. At times it may be your only outlet.
Travelling Alone Experience
Not only does traveling alone experience give you many new ideas. Solo travel can expand your mind to new ways of thinking.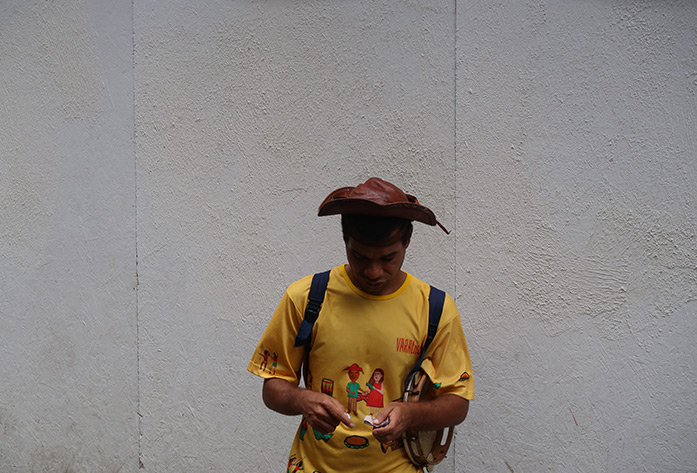 Collecting quotes about traveling alone and even meeting new people quotes have helped me shape the way I travel.
One of the most important things for me is to be able to think for myself. I even created my own list of travel quotes that I can pass on to the new people I meet.
How you can get started with solo travel
After reading some of these mind wandering quotes I'm sure you'll be thinking about your next adventure.
I'd love for you to consider traveling to Latin America. Not to follow in my footsteps but to create your own epic journey.
I have created a series of articles that can help you get started with traveling alone.
You'll find tons of funny travel quotes out there but I find those deep and meaningful quotes to trigger something inside of me.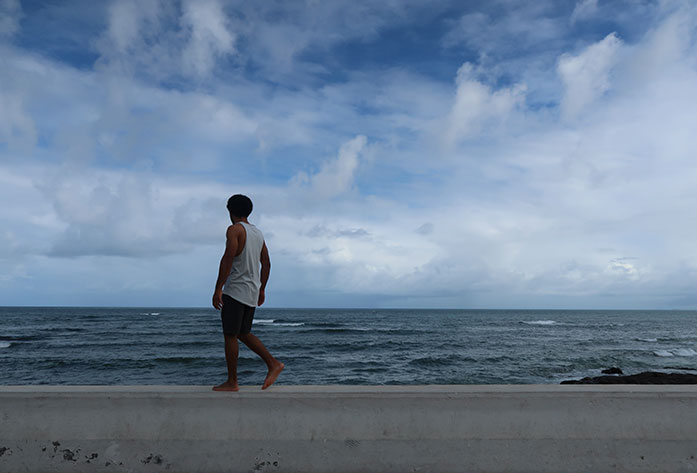 One of the main reasons people reject solo travel is because they are afraid that they won't make any friends.
I have tested this various times and found that making friends whilst solo traveling is difficult. You will have many encounters but that may not lead to a friendship.
However, if you are open to making new friends and have some value to offer to the people you meet people will be much more willing to hang out with you.
One of the first things you should do when you arrive in a new place is to use the recommended applications I mention in my Smart Travel guide.
Social situations in hotels today are becoming more awkward. You'll find that many people are looking at their phones or laptops and talking with friends from back home.
There are ways you can bypass this so you can socialize with people without feeling like you are intruding. I will be writing another article on that shortly.
Quotes about traveling Alone
Whilst reading all these quotes about traveling alone and some of my personal learnings. I hope you feel more empowered to start or continue your journey.
I feel that you should now have the relevant inspiration needed to go out into the world. I found that not only are travel quotes inspirational but they help us become more aware of the environment around us.
Despite all these inspiring solo journey quotes… when we travel alone we have to remember that we are never alone.
We must consider the lives of others at all times. Because like Tim said at the beginning A journey is best measured in friends, rather than miles.
We'll always remember the people and interactions good or bad from any one trip.
📌 Like this article? Pin it…
Are you thinking of traveling alone, or backpacking solo?
💬 Leave a comment below or let's start a meaningful conversation…
---
"Dear friend! Some links in this post contain affiliate links. Meaning, if you click through and make a purchase, book a hostel or sign up for a tour, I may earn a small commission at no additional cost to you. Your support means a lot and helps me to keep traveling and maintaining the quality of this site for you."