When comparing Playa del Carmen vs Cancun which do you go to?
There's no way around it, Mexico is the top destination for holidaying in the western hemisphere.
Attracting millions of people every year, it has everything a vacationer would want from a destination.
So, you've already decided that the Caribbean coast of Mexico is the best spot for you to get some much-deserved vitamin D!
Great choice but where do you start and/or book your hotel?
Playa del Carmen vs Cancun
Each different little town has its perks, but you also want dedicated service, a multitude of activities, and at least some budgeting.
Playa del Carmen and Cancun are the popular spots with the best reputation, but which one is the best?
This helpful guide will make your choice even that tad bit easier.
Playa del Carmen
Playa del Carmen isn't off the beaten track by any means, but it is considered the lesser common choice between the two locations.
This page gives you the ins-and-outs and provides an unbiased view.
Along with Cancun, there is a reason why Playa del Carmen is one of the top places to visit in Mexico, and here's why.
Where is Playa del Carmen?
Playa del Carmen is one of the most popular spots in Mexico due to its location.
It sits in one of the safest parts of Mexico, where there is little to no crime except for the petty crime found in all popular locations around the world.
With many luxury beach hotels like Cancun, Playa is situated in the northern part of Quintana Roo and one of the most popular tourist regions in the world.
It overlooks the Caribbean Sea, but just off the coast is an equally popular island called Cozumel, which many visitors to Playa tend to also visit. Learn more what to do in Cozumel on this blog.
In this part of Mexico, there are plenty of sandy beaches, dive-able cenotes, and incredible sea air.
If you're looking to move around the area and explore, the 307 passes right through the town and can connect you to the Yucatan region and Cancun.
How Far is Playa del Carmen From Cancun?
Quintana Roo is by no means a large province, but it still is around half the size of Scotland and similar in area to the state of Maryland.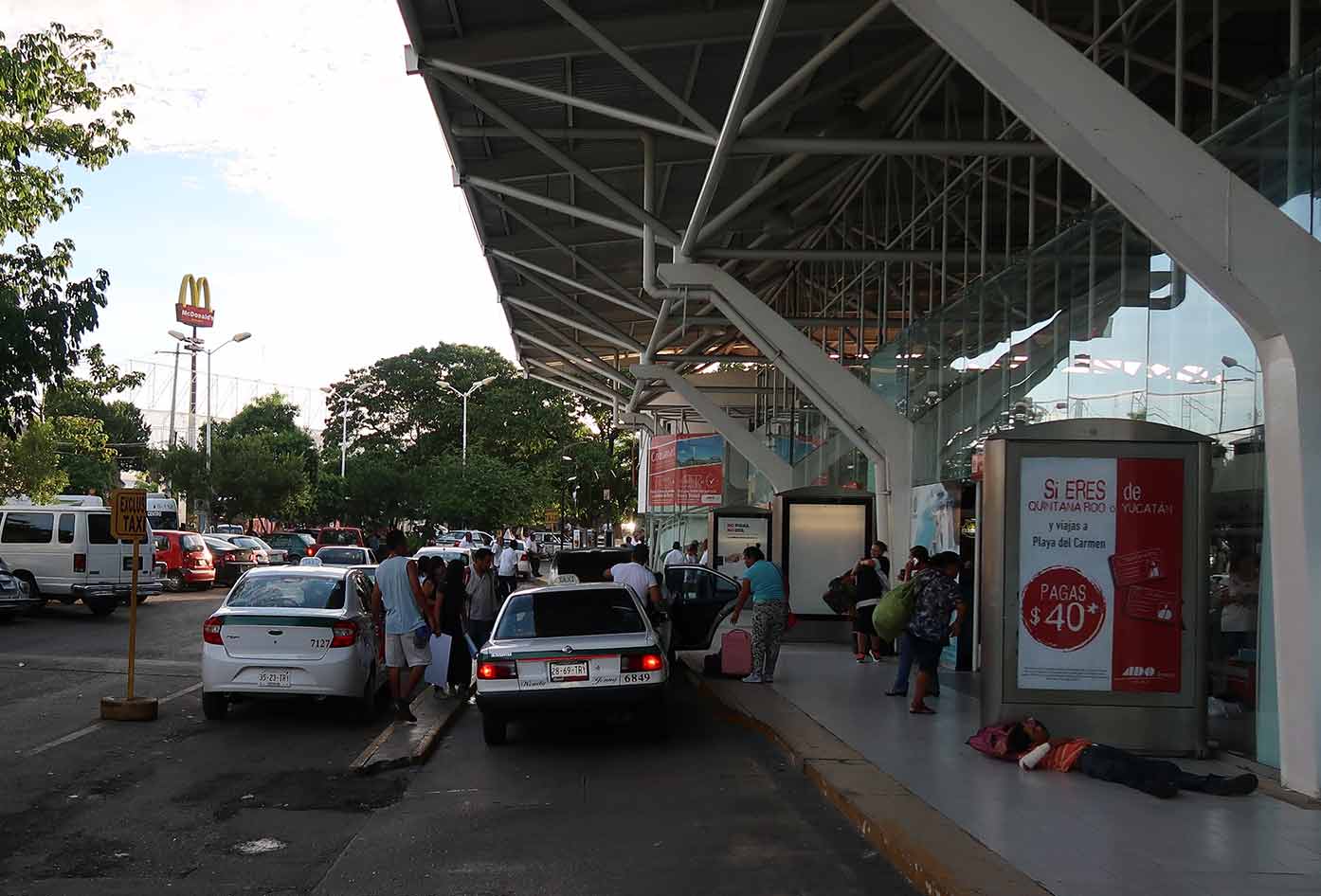 However, the road system in Quintana Roo could be considered sophisticated compared to the rest of Mexico.
Playa del Carmen is only an hour's drive away on the 307 from Cancun, which is a breeze.
If you were to drive from Cancun to the bordering region of Campeche, the state line is over 5 hour's drive away.
As mentioned earlier, you can also very easily take the ferry to get to Cozumel from Playa del Carmen and spend the day there.
Cancun is only north on the coastal road from Playa del Carmen, so it isn't a difficult journey for those without a compass or a brain for directions.
You can easily catch an ADO bus and ride a 1-hour 20-minute journey in first class for only 60 pesos.
See this guide on getting from Cancun to Playa del Carmen for a more detailed guide.
Is Playa del Carmen Safe?
As mentioned before, Quintana Roo is one of the safest spots in all of Mexico for travelers to enjoy.
Not only in terms of the crime rate but by the fact that there is little to no gang activity since it is so far away from bordering countries as well as the cartel hotspots.
You won't find suspicious activity in Playa, but you may find the odd petty theft at night, but not at all often.
Most visitors find their stays to be very, safe, secure and held to a high standard. Visit this page: Is Playa del Carmen Safe? for more localized safety information to help keep your mind at rest.
You don't necessarily have to stay within your resort's complex, but most tourists do which is a shame.
The region has a lot to offer, including some of the best cenotes and beaches in the world. Traveling from Playa del Carmen to Tulum is a popular route for many tourists and travelers.
Best Time to go to Playa del Carmen?
Playa is fun all year round, but it's useful to know when the busy periods and slow periods are.
For the most part, it's very similar to Cancun since it's only an hour's drive away, but there is a difference.
Playa can be very quiet compared to Cancun, so if you want hustle and bustle it's suggested that you go during a busy time.
This doesn't sound like the best idea, but it's one of the best times of the year for the weather and you won't get the same numbers as Cancun.
The busiest time period is December to April, which is why many from the colder regions of the western hemisphere love to visit when it's cold in their homelands.
Cancun
One of the most popular tourist destinations in the western hemisphere, Cancun and the Quintana Roo region attracts millions of visitors a year.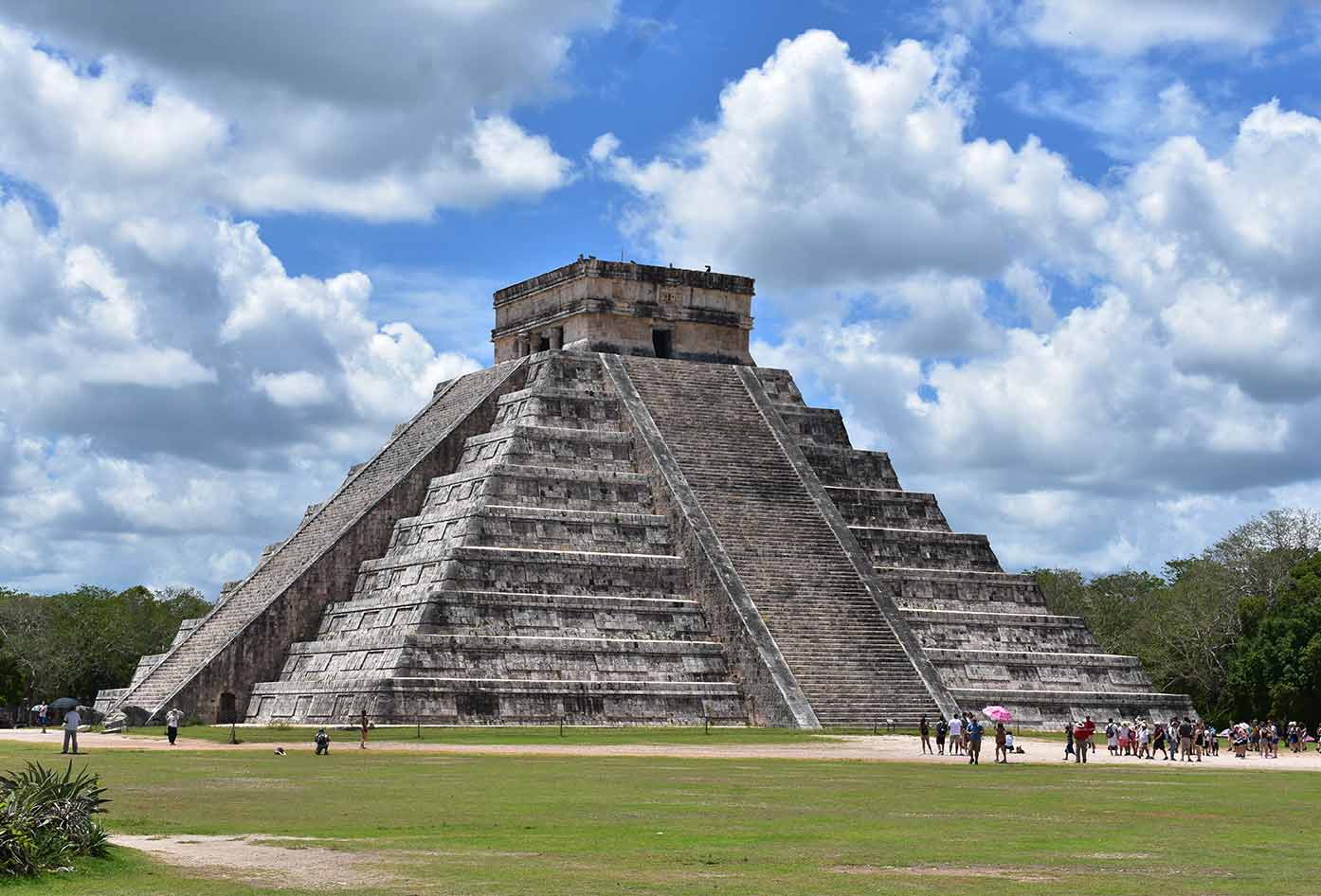 Mexico is the second most visited country in the western hemisphere, so Cancun has to be the most popular resort town in the western hemisphere without taking into account the Caribbean islands.
Cancun itself has more resorts and hotels than Playa del Carmen, but it's also the busier area to visit.
Where is Cancun?
Cancun sits on the tip of the Yucatan peninsula, overlooking the Caribbean sea on one side and the Gulf of Mexico on the other.
It's in a prime holidaying spot in terms of the climate and geology, as it's on par with the likes of Cuba, Jamaica and the Bahamas.
In fact, Cancun is only 130 miles away from Cuba, it's so close to the islands known for their resorts.
The whole region of Quintana Roo in fact, is largely accommodating for the huge tourism demand due to its prime location.
Cancun is closer to the Gulf of Mexico, so you may find that fishing trips and cruises prefer Cancun to Playa.
You get the choice of exploring more of the region's well-known tourist hotspots, with so many things to do in Merida and other nearby cities and towns, you can and use Cancun as a travel hub.
Is Cancun Expensive?
Compared with the average prices in Playa del Carmen, Cancun is a lot more expensive.
This is due to Cancun's popularity and the demand increases prices too; in most cases higher than the national average.
The average daily cost (including bed and board) for a trip to Cancun in a place like The Royal Sands is around $97 (USD) per day, per person, which is almost triple the average for Playa del Carmen ($33).
For a two-week luxury stay in Cancun, the average is $4,092 (USD) per person.
That's more than four times the average cost for a 2-week luxury stay at the Tukan Beach Club in Playa del Carmen ($1004). It's for this reason that Playa del Carmen tops Cancun.
For backpackers traveling to the region see some of the best hostels in Cancun for some of the budget options.
Does Cancun have anything Playa Doesn't?
As far as nightlife goes, Playa del Carmen has many options of bars and places to get a drink with friends.
However, it doesn't have a lively night scene with clubs or explosive nights of debauchery.
Cancun has a surprising number of bars and nightclubs on its strip, but it makes sense with the proximity to the airport.
If there's anything Playa doesn't have, it's nightclubs and big atmospheres. Cancun and Playa share a lot in common, with similar beaches, hotels, and activities available.
Is it safe to travel to Cancun?
Cancun is known for its safety compared to other spots in Mexico.
It's within the region Quintana Roo, which borders onto Belize and can be considered a stop-off point before venturing into the other, smaller nations in Central America.
However, Cancun does have it's crime.
It isn't the perfect haven for safety that most people consider it to be, but it is safe compared to its neighbors.
You may feel safer in the confines of your resort, but it can get overcrowded during peak times.
Playa del Carmen is slightly less busy and has less overall crime.
For more information about the safety of Cancun, visit this page: Is Cancun safe? which talks more about safety in the local area.
The popular beach resorts of Cancun, the Riviera Maya, and Tulum have a tropical climate which results in dry and pleasant winters and hot, humid, and often rainy summers.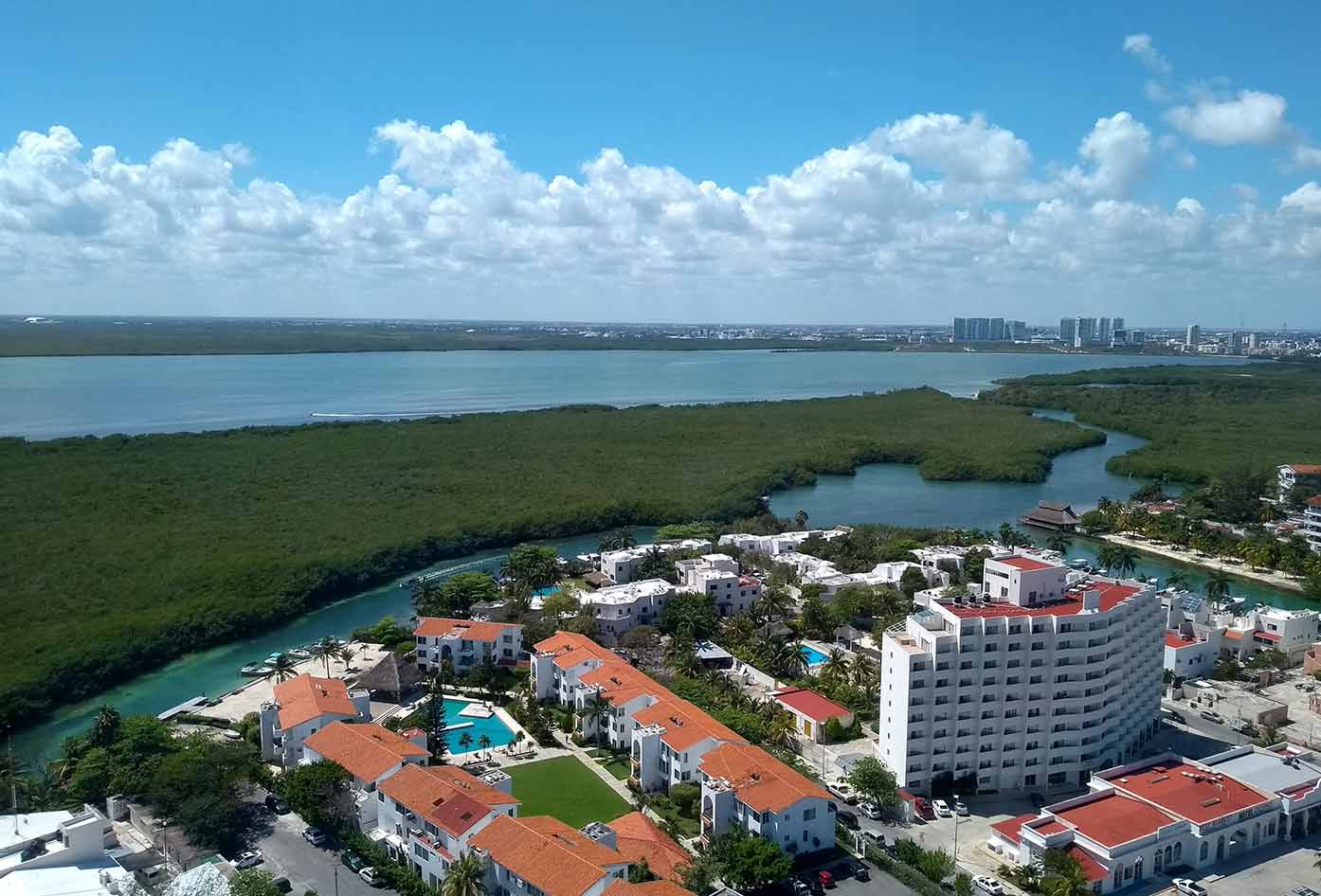 Most visitors head here in search of sun during the winter blues, so December to April is the busiest period.
Officially, the region's hurricane season runs from June to mid-November with the most active months being September and October.
For many visitors, January is the best time of year to visit Cancun. It is the dry season and the temperatures and humidity levels are very pleasant.
Cancun is also one of the most popular times as North Americans and Europeans head south for some sunshine and warmth.
It can get busy though, so going for December/February is also a possibility.
Got Travel Insurance for Mexico?

Designed by travelers, for travelers, World Nomads covers more than 150 adventure sports and activities so you can explore your boundaries.
Playa del Carmen vs Cancun: Final Words
Playa del Carmen is an underrated resort stay, but it's quite understandable if visitors prefer the esteem and grandeur of Cancun.
Cancun is the most popular resort in Mexico for a reason after all. But you have many more things to do in Riviera Maya as you can see.
If we had to pick between these two though, we would choose Playa. It makes for a more relaxing stay in one of the nicest parts of Mexico.
The only issue is how far away from the airport it feels.
We would still choose Playa if arriving via air though because it has the proximity to Chichen Itza but with quieter beaches and resorts.
📌 Like this article? Pin it…
Are you thinking of traveling to Mexico, soon?
💬 Leave a comment below or let's start a meaningful conversation…
---
"Dear friend! Some links in this post contain affiliate links. Meaning, if you click through and make a purchase, book a hostel or sign up for a tour, I may earn a small commission at no additional cost to you. Your support means a lot and helps me to keep traveling and maintaining the quality of this site for you."