Are you currently planning a trip to Costa Rica?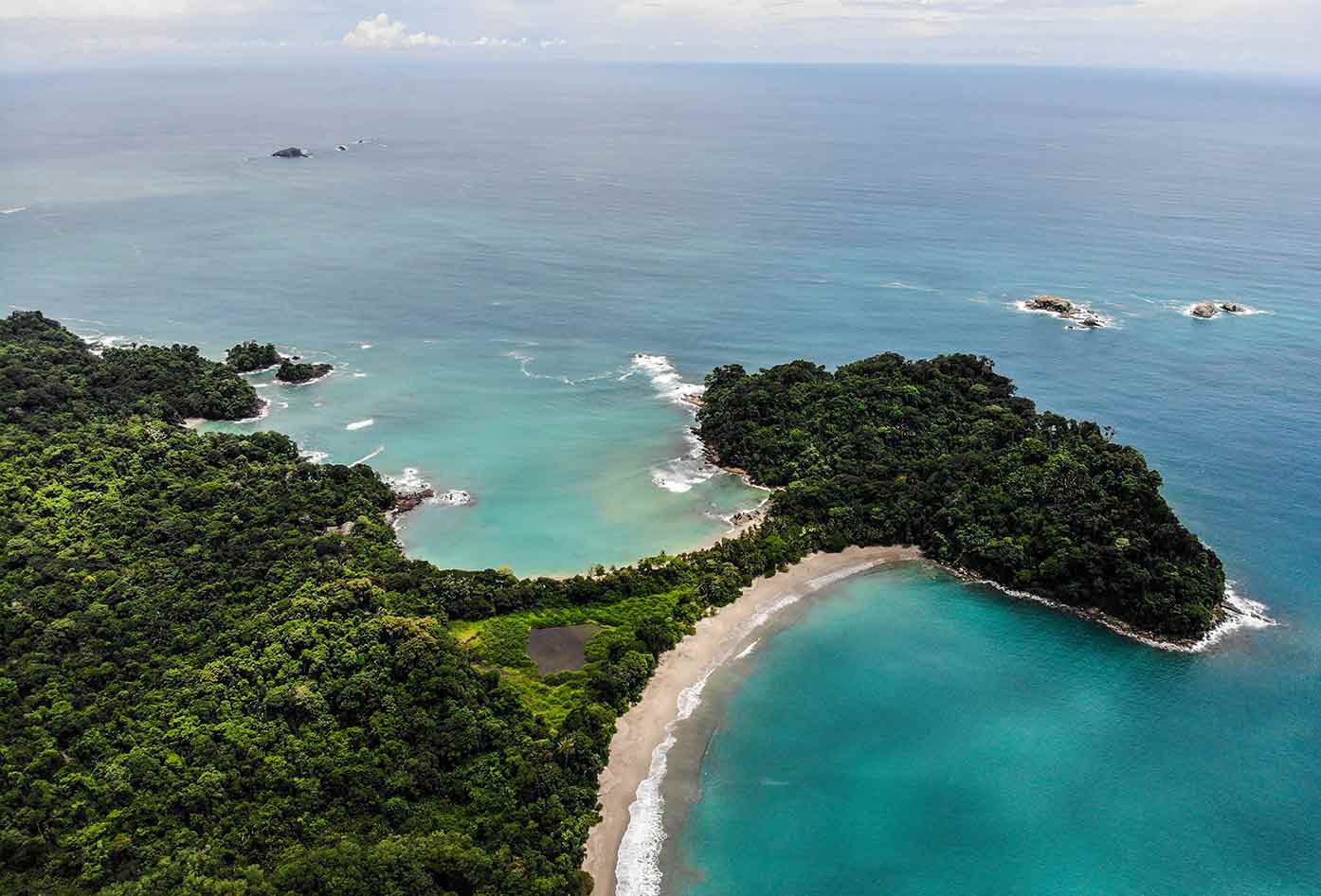 If you intend on coming to an amazing part of the world like Costa Rica, you'll need to be prepared for each and every tourist attraction.
When planning your adventure, where should your compass take you? What other things do you need to be aware of before arriving here?
The tropical climate, landscapes, the people, and the sense of freedom are just some of the things that make this country so desirable.
Planning a Trip to Costa Rica
If you are serious about enjoying yourself in Central America, then nations such as Costa Rica can be essential to making that possible.
Many people believe Costa Rica is Safe for travelers and therefore choose to visit Costa Rica over other countries in Central America.
Known for its tranquil beaches and rare wildlife, in Costa Rica you get to enjoy a far more robust and satisfying Central American experience.
Is Costa Rica worth visiting?
Just some of the reasons to come here include:
With two main seasons (wet/dry) you can plan a trip to Costa Rica accordingly and expect a quality climate which makes it easy to enjoy.
Costa Rica's famously friendly people make it easy to feel welcome.
The country's Rich biosphere makes coming here very much enjoyable for those who like outdoor activities .
So, what reasons should bring you all the way to Costa Rica? Why is it a country you should make a habit of coming and visiting in the future?
Is Costa Rica Safe to Travel?
The short answer is yes!
However, this is relative to where you go. This guide contains a handful of safe places in Costa Rica that you can visit with peace of mind.
This does not mean that you'll be exempt from danger. Trust your instinct and take the necessary precautions when accessing a new area.
I would even go as far as to say that many of the universal travel safety pages and precautions written on this blog will put you way ahead of the average traveler when it comes to knowing what to look out for.
Now you have more than one good reason to travel here, let us begin to look at some of the best places to visit in Costa Rica!
Is it possible to travel to Costa Rica on a Budget? Well… kind of 😉
Below, I'll share my best Costa Rica travel tips that can save your hard-earned cash so you can reserve it for more important things.
Costa Rica Typical Costs And Budget
It can be challenging to save money but the amount of cash you'll need for Costa Rica will all depend on the type of experience you want.
Cost Breakdown:
🇺🇸 1USD – 🇨🇷 640CRC
My daily budget:
Up to 20K CRC
Suggested budget:
25K-50K CRC/$45-70US
You will inevitably need to budget more if you staying in an all-inclusive resort or intend to stay in some of the more boutique-style hostels.
When comparing travel expenses needed for the places such as the USA or Western Europe, Costa Rica has a way of being on par for some things and can exceed the budget of many budget backpackers.
Costa Rica: Travel Basics
🛏️ Lodgings:
Where deciding where to stay in Costa Rica, San Jose has great hostels and hotels. Expect to pay anything from 10-20USD for the most basic options. Then, check out Manuel Antonio, Tortuguero and Monteverde.
🍽️ Dining:
The cuisine in Costa Rica isn't well known but in fact, it's really tasty. There are delicious dishes with Spanish and Caribbean influences. Try, rice and beans, ceviche, and tamales. You'll find yummy food in each location.
🚌 Transport:
Transport in Costa Rica is not efficient. If you take public buses, try to buy your tickets in advance and be prepared for many stops on the road. The best ways (but expensive) are renting a car or hire a collective shuttle.
🎟️ Activities:
Are you adventurous and love wildlife? Or maybe you want to visit stunning beaches and practicing surf. Costa Rica isn't cheap but it's not the point. The time there is priceless and you can find tours that are worth it.
Places to Visit in Costa Rica
Let's take a look at some of the best places to visit in Costa Rica so you can begin to see exactly how you can make the most of your visit:
San Jose
The first place that I recommend you come and check out, is San Jose. A stunning place most of the year, this is a location where I recommend you take the time to look beyond the immediate impression.
It can seem a bit tough and a bit unwelcoming at first, but you will soon see beyond that gruff image.
If you can stay in a place like Casa del Parque which is a family ran hostel, you'll find it easy to meet other travelers to hang out with.
Just always keep your hands in your pockets: like most major cities, some people are not afraid to see what you've brought with you.
Manuel Antonio and Quepos
As I mentioned in my places to visit in Central America guide. This amazing national park is one of the best places to come to, with the nearby town of Quepos giving you a fine place to come and stop off.
Come here and explore the sunkissed beaches, and the beautiful rainforest hillsides make an excellent hiking spot for you to work on those leg muscles.
Make sure you've got a robust pair of hiking shoes with you if you want to get adventurous. If your budget permits, it is worth getting minimalist pair because they work well as an everyday shoe.
Be sure to come here with plenty of space for photos: the biodiversity will be enough to make your mouth drop open with sheer amazement!
Puerto Jimenez
This small town might not look like much on arrival, but it is a beautiful place to spend your time if you are ready to do so.
Things to do in Puerto Jimenez:
Corcovado National Park
The Osa Peninsula
Golfo Dulce
Corcovado National Park is a stunning reserve and lowland tropical rainforest. Likely one of the most impressive on the whole continent. Here you'll get to enjoy special views up-close and personal.
Like most people who are concerned with safety in Central America remember don't flaunt wealth in the main street/village areas. As beautiful as Costa Rica is, poverty is rife, so don't flaunt excessively.
Jaco Beach
If you ever intend on coming to Costa Rica, you would do well to come on down to Jaco beach.
Known for its gringo nightlife and huge waves, those who have been to one of the many surf towns in Mexico will feel right at home here.
Jaco is a surfing site for many visitors. It is an ideal place to catch some waves and enjoy the top-quality water of Costa Rica.
However, if you are going to come surfing, just be sure to check out the local cuisine and cultural landmarks: there is much more to enjoy here than just going on the sea!
Tamarindo
If you ever intend on planning a trip to Costa Rica, though, make sure you come to Tamarindo.
It's a fine place to spend your time as it has some of the best seafood that you will ever try in your life. The local cuisine is amazing, including their sushi and their tacos.
For foodies who are on a trip to Central America, you would do well to find food that is better than the seafood that's served up here!
Tortuguero
This national park is one of the best to visit if you're looking for a way to enjoy the ecological diversity of Costa Rica.
Parque Nacional Tortuguero is accessible by most forms of transport, I recommend that you book a bus and come along from San Jose to see it.
Tortuguero is a major nesting site for green turtles. My friend Greta arrived here via ferry on her 10 days in Costa Rica and had a blast.
Be sure to listen to instructions given; most areas here are conserved, so tampering with or damaging them could be an issue long-term.
Liberia
A trip to the White City of Costa Rica is a major boon for anyone who wants to see the best of Costa Rica. So, when you are planning a trip to Costa Rica, make sure you come here.
It's a stunning city and is a fine place to stop off during your travels.
You can check out Hospedaje Dodero it's only 100 metres from the bus station. I recommend stopping off here if you want to spend the day at the beach, too; it probably has the best beaches the country can offer.
---
---
Puerto Viejo
This fun little part of the history of a major place to come and see when planning a trip to Costa Rica.
With things costing more than other countries in Central America, no matter what your budget for Costa Rica is, here in Puerto Viejo you're bound to have fun without worrying about what you're spending.
There are a lot of things for you to do and see, making sure you can spend time relaxing and seeing the sights. It's a good place to use for resting at the beach.
Make use of the tourist activities on offer. In such a normally spread-out landscape, major natural and wildlife attractions are often just around the corner from you.
Puerto Viejo is popular with backpackers and home to some rustic and budget accommodations options. Hostels such as Rockin J's are perfect for travelers looking to chill and meet people.
Monteverde
If you are a fan of extreme sports, you will love Monteverde. From ziplining to hiking to extreme sports, you will find that this is a fine place for you to come to spend your time.
It's a major part of the tourist industry here, though, so you will find that it is often very busy.
If you like to take on more ambitious and robust experiences, though, you will have no problem in coming to a city like Monteverde; the perfect choice for daredevils who are planning a trip to Costa Rica.
Samara
For those who enjoy horseback riding, add Samara to your Costa Rica itinerary. Few other parts of the world can be quite so welcoming as Samara, with its amazing horseback riding sessions being a high point.
Many travelers know hostel Las Mariposas as one of the popular places to stay with fellow backpackers (being just 50m from the beach).
You can also boot along the beach using an ATV, or you can go surfing.
Basically, if you are planning a trip to Costa Rica, and you want some high-intensity action, you would want to come on down to Samara: a place that can make you feel like an action movie star!
The weather can get hot and sticky so carry some lightweight clothing to prevent you from getting flustered and to protect your skin during the night.
Costa Rica Travel Tips
See the travel tips for Costa Rica below to ensure you have the best stay whether you're on vacation, backpacking, or traveling with friends.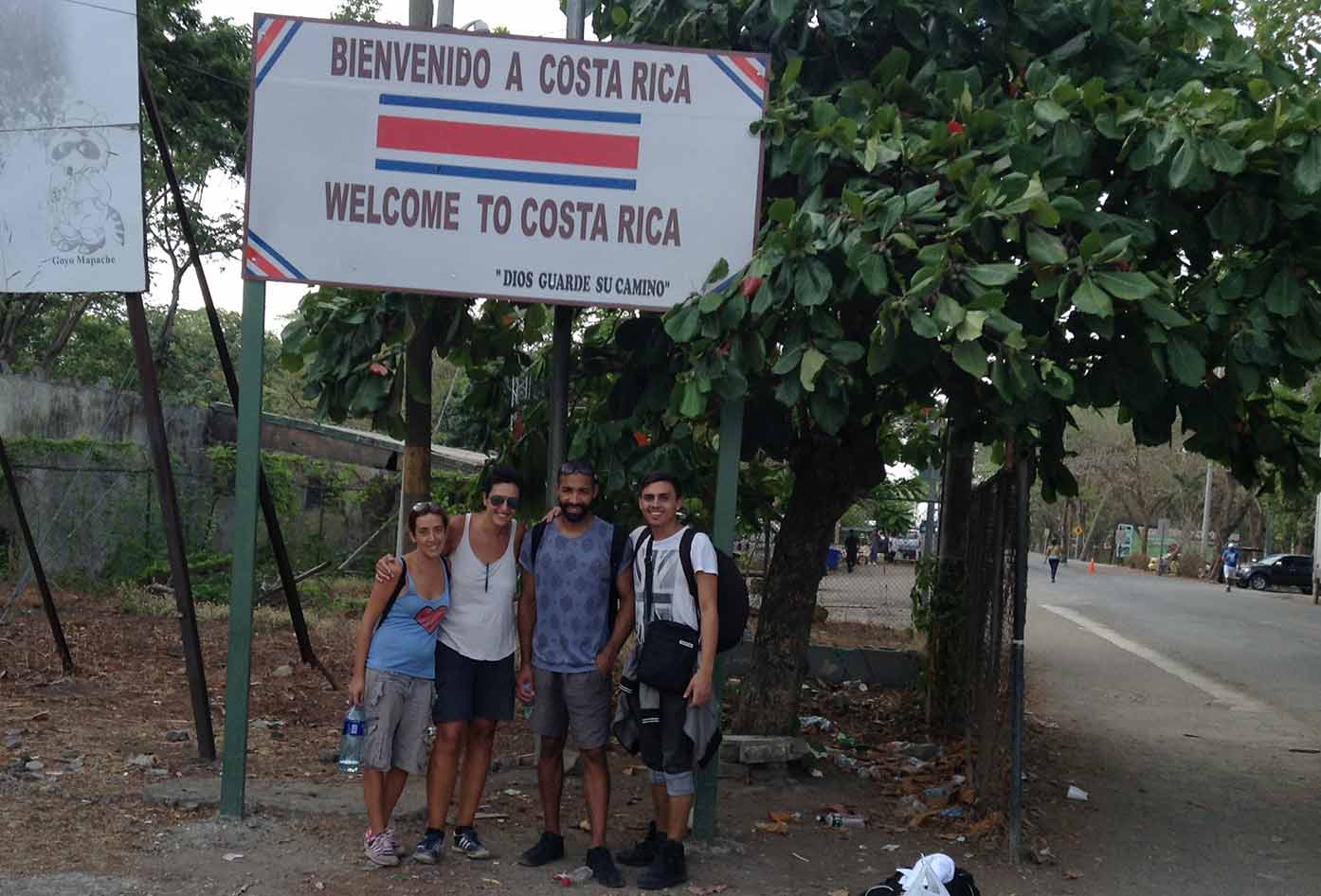 If you are arriving in Costa Rica after backpacking Nicaragua you can cross via land and simply walk over the border from San Juan del Sur.
⤵️ Dan's Travel Tips For Costa Rica:
English is well understood and spoken in most of the tourist areas. However, speaking basic Spanish will always be a good advantage.
If you want to learn Spanish try taking Spanish classes here. Costa Rica is well known for offering great Spanish programs for travelers.
Pura Vida is an expression you'll probably hear many times. That means Pure Life and it's used as a response to How are you. But it's like a way to live in Costa Rica.
Check out Alajuela (20 km from San José), if you want to visit Parque Nacional Arenal, home to Arenal Volcano and Parque Nacional Volcán Poás, home of Poás Volcano.
Planning on staying in one of the many hostels in Costa Rica or even Couchsurfing?
From December to April is the dry and peak season. It's the best time to go if you want to enjoy the summer weather and natural landscapes.
Even if you travel in the rainy season, you can expect a few sunshine hours every day.
Planning your itinerary in advance is a smart decision, especially because you can get a better offer on your fly, depending on which airport you choose (San Jose or Liberia).
Take Surf classes in Tamarindo, or if you already know how to surf, you can easily rent a surfboard.
Visit Santa Teresa, located in Punta Arenas 150 km from San José. It's the perfect place to chill out. Good vibes, beautiful beaches, and breathtaking sunsets.
Costa Rica has some of the best coffee in the world so if you're a person who loves coffee be sure to take a Coffee Tour in Monteverde.
Map of Costa Rica
See this map of Costa Rica to get a better idea of the surrounding area:
Books about Costa Rica
Are you interested in learning even more about Costa Rica and its unique culture? Here are some books that may interest you:
There you have some great reads if you wish to learn more about the Tico culture before you head out on your adventure.
Travel Insurance for Costa Rica
I always recommend backpackers and travelers (no matter who you are) use World Nomads Insurance for fully comprehensive cover.

If you are due to travel soon, you can get a Get A Free Quote by clicking the link or the image above and filling out your details – that way you'll get instant cover from the exact date that you choose.
On many occasions World Nomads has provided me with reliable insurance cover for travel in Latin America and the rest of the world.
Planning a Trip to Costa Rica
As you can see, with places like Arenal Volcano and the abundance of beaches, there is much to love about taking a trip to Costa Rica.
As long as you are 'in the know' about the daily challenges (which are to be expected), you'll have the tools needed to enjoy the experience.
With many Costa Rica tourist attractions on offer combined with the perfect dose of nature, your best chance of enjoying this country is to be open-minded and well prepared.
Why not read even more epic travel content on Central America to help give you a wider view of what to expect when visiting the continent?
📌 Like this article? Pin it…
Missing something? Got tips, tricks & advice we can learn from?
💬 Leave a nice comment or let's start a conversation below!
---
"Dear friend! Some links in this post contain affiliate links. Meaning, if you click through and make a purchase, book a hostel or sign up for a tour, I may earn a small commission at no additional cost to you. Your support means a lot and helps me to keep traveling and maintaining the quality of this site for you."