Welcome to this Peru itinerary that I have crafted for you!
Whilst planning a trip to Peru it is important that you consider what places you'd like to visit beforehand.
Time is precious and you can squeeze more out of your time with some proper planning.
In this 3 week Peru itinerary I'll give you the tools you need and some tips on the best sites Peru has to offer.
Peru Itinerary
This Peru itinerary was actually part of a larger 3-month backpacking South America trip which I did.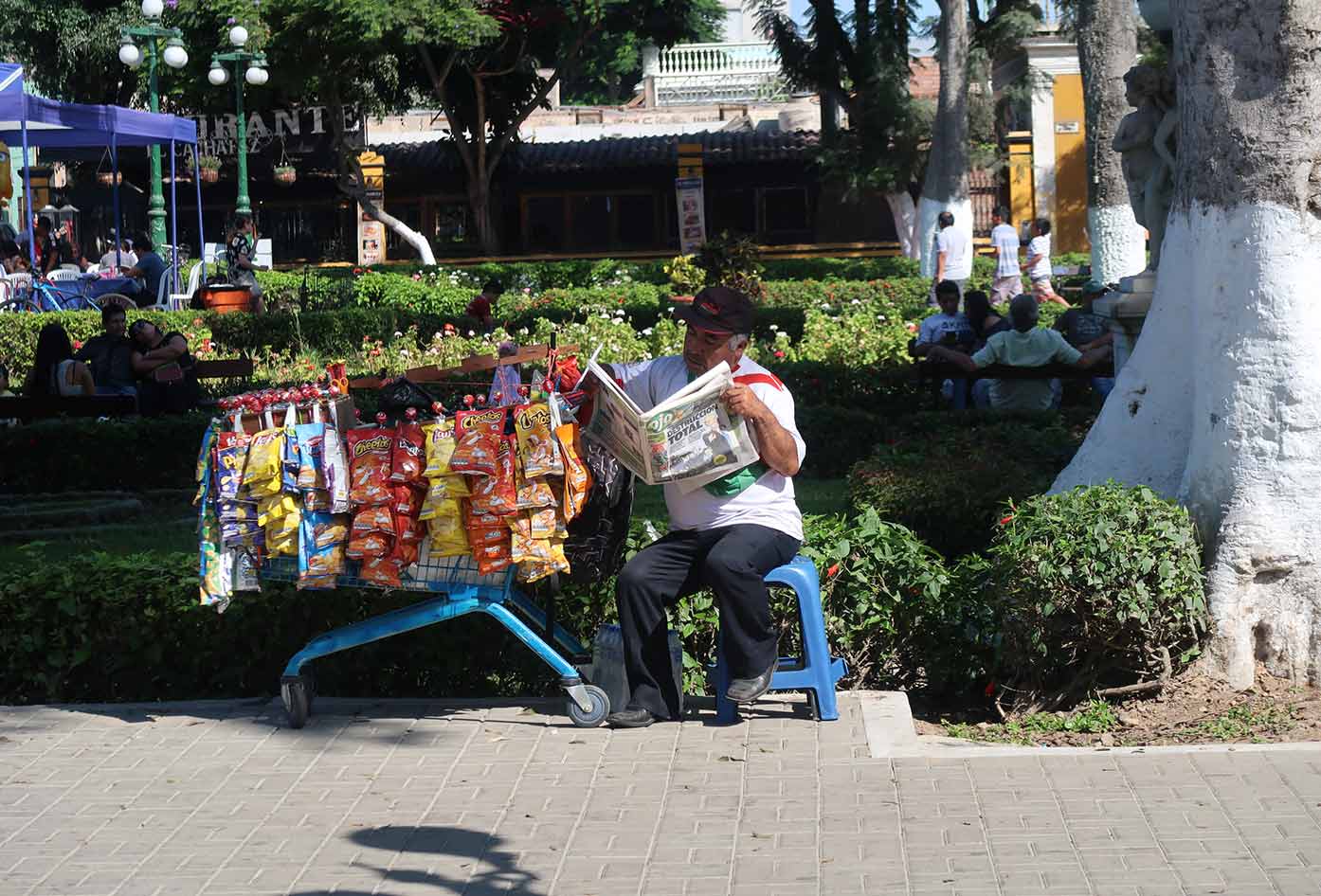 On a recent trip back to Peru I decided to re-cap on some of the best places to go.
Backpacking Peru
🇵🇪 Route: Mancora > Lima > Cuzco > Machu Picchu > Arequipa
Peru is a country full of great adventures, and in this itinerary, we attempt to include as many as possible in the space of 3 weeks.
Whilst most itineraries place the majority of their focus on Machu Picchu, this guide will try to cover some more off-the-beaten path trips as well.
Máncora
Duration: (3 Days) > Time: Day count: 18
Máncora is a beachside town located in the north of Peru and is a great opportunity to really unwind after your first three weeks on the road, with great beaches, surfing, and chill time aplenty.
For the next leg, I highly recommend traveling by plane.
Whilst most of the travel on this itinerary can be done by buses, being conscious of the itinerary it will be best to do so this way. It will cost you around $60 with a layover in Lima.
Lima
Duration: (6 Days) > Time: Day count: 21
Lima is a must for anyone traveling to Peru. Expect slightly elevated prices and factor this in when you're calculating your travel costs.
Whether it be the historic center or exploring the Bohemian neighborhood of Barranco or Miraflores you'll find something here for you. Take advantage of one of the many hostels in Lima to save funds.
Cusco
Duration: (6 Days) > Time: Day count: 21
Cusco gets my vote for one of the best destinations on the entire continent, which can justify the amount of time spent here!
As well as the picturesque town, you can head up to the majestic Machu Picchu, take a day trip to Rainbow Mountain, or even head into the Amazon (either Manu National Park or Tambopata which are both close to Cusco).
Machu Picchu
Duration: (6 Days) > Time: Day count: 21
From Cusco, you have the option to visit Machu Picchu, many visit Peru for the sole purpose of visiting this New Seven Wonder of the world!
Built-in the 15th century you'll need to do a strenuous hike to get here so arriving equipped is vital. With so many people coming to visit here you may want to think about your impact on traveling here.
The views are truly breathtaking and for many too much to handle with the super high altitude. So if you are easily affected by altitude sickness you may need to consider giving this attraction a miss.
Let's say you only had one week in Peru, this is one destination thousands of people visit Peru for year after year.
Arequipa
Duration: (3 Days) > Time: Day count: 27
After an overnight bus, you will arrive in Arequipa, a colonial city covered with white buildings and great architecture.
Visit the Plaza de Armas and handcraft markets, which are both based in the historical center.
From here, we will be taking the bus to Puno, which sits on the edge of Lake Titicaca – the biggest lake in South America which straddles both Peru and Bolivia.
Peru: Extremely Useful Links
Are you ready to start booking your trip to Peru?
My #1 goal is to help you get deals and discounts no matter where you're from or where you're going in Latin America.
In this Extremely useful links section, I share a list of companies, hostels, and tour providers that I've personally used or done extensive research on and will be using in the near future. You can even read about the cost of living in Peru for a better understanding of the counrty.
Why reinvent the wheel? I spend 40% of my current day-to-day planning travel in and around Latin America.
Whether in South America, Central America, or on an island in the Caribbean (usually Jamaica) you can rely on me to give you a great starting point for booking your trips to the continent.
Planning a Trip to Peru
Here is my first port of call no matter where I'm going to I start by looking at these sites for ideas:
As you begin to refine your Peru itinerary you'll have a better idea of the landmarks and accommodation you'll visit.
Time is of the essence when backpacking and the idea are to put yourself in the best possible position to see everything you planned for yourself.
As you probably will already know, staying safe in Latin America is a big deal and not to be underestimated.
Safety concerns are one of the main reasons why people shun the idea of backpacking the continent and will choose continents such as Asia or Europe instead.
Safety in South America
Keep all this travel gear locked up and deterring theft is a must.
I have created a specific page below for those who are concerned about lugging their belongings around and are in need of a backpack that is designed to conceal valuables.
When planning a trip to Peru I recommend you consider packing the following items I have noted below. Some of which you can buy whilst in the country too if you decide to.
What to pack for Peru:
You'll that depending on which countries you visit on your South America backpacking journey the climate will change drastically.
It's smart to think about this before leaving your hometown!
South America is not all beaches and palm trees, in fact, I have some of the coldest nights in the mountain regions of Colombia or in other countries such as Argentina and Peru.
Winter in the southern hemisphere is not to be underestimated.
Finally, when staying in a hostel, here's a few links that I recommend you check out before booking anything:
Peru Hostel Checklist:
Travel Insurance for Peru
Whilst traveling around Peru I recommend World Nomads insurance for an adequate cover. Get a Free Quote below:
On more than one occasion World Nomads has proved to be the best insurance for travel in Latin America.
**This list will get updated regularly: See my Travel Gear Page in the Main Navigation for even more ideas 🙂
There are more places to visit in Peru (not included in this itinerary), so if you head over to my Peru travel guide you can find them there.
Peru Travel Itinerary
We have now come to the end of this Peru travel itinerary!
For anyone thinking about backpacking Peru this guide has covered some of the best tourist attractions in Peru. Not to mention, has given you a taste of what to expect traveling here.
You should now know some of the best places to visit and have some useful links to do more research.
When it comes to safety in Peru you'll find it relatively safe outside of Lima and without issues on the regular Peruvian backpacker routes.
Now, with some planning you should have a great trip, please be sure to exercise caution when carrying your belongings around.
To get more inspiration, why not see the full South America itinerary I created? Also, feel free to share this page with friends and family.
📌 Like this article? Pin it…
Did this Peru itinerary help you decide where to start?
💬 Leave a nice comment or let's start a conversation below!
---
"Dear friend! Some links in this post contain affiliate links. Meaning, if you click through and make a purchase, book a hostel or sign up for a tour, I may earn a small commission at no additional cost to you. Your support means a lot and helps me to keep traveling and maintaining the quality of this site for you."