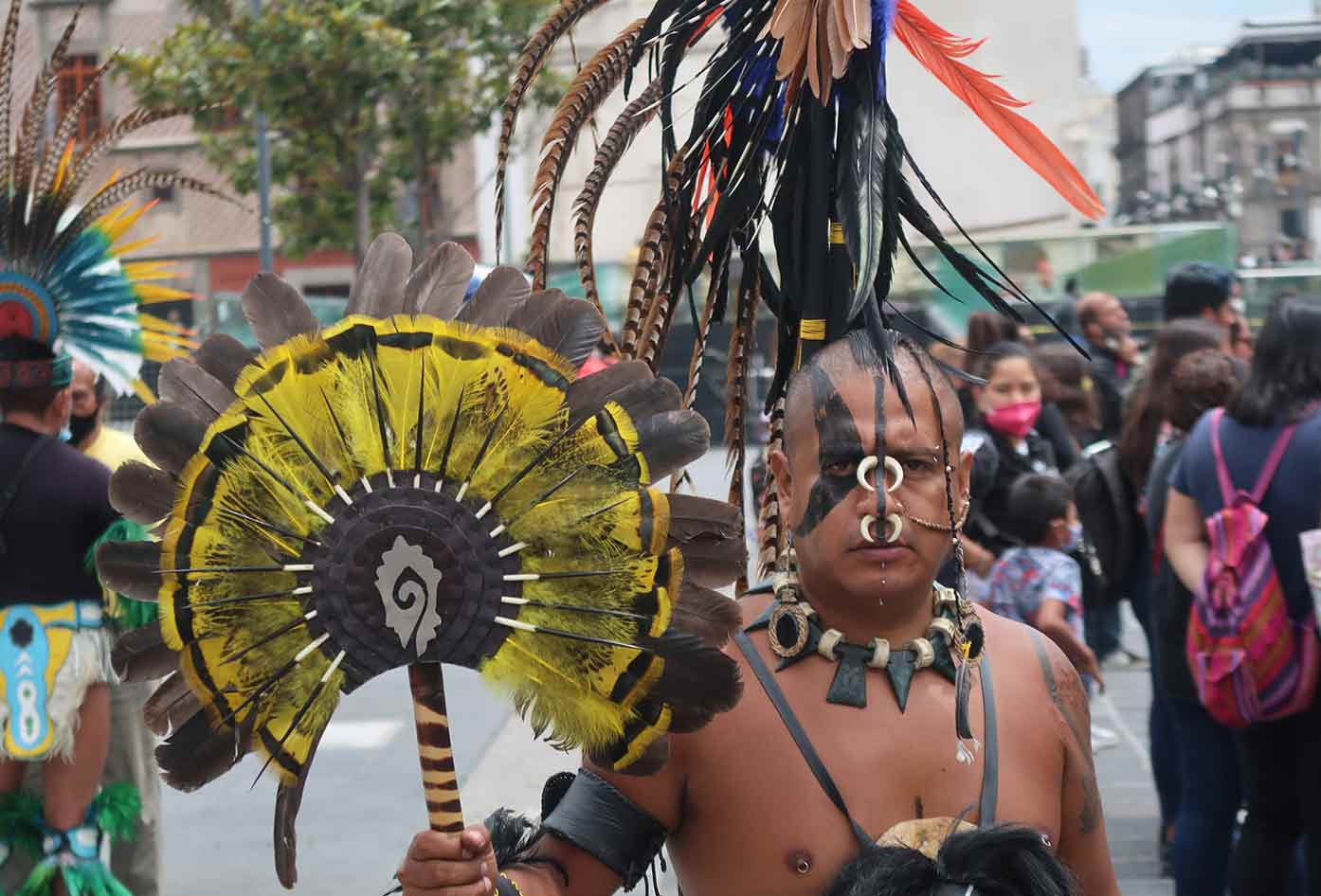 See this list of non touristy things to do in Mexico City.
As a tourist, visitor, backpacker, or traveler in a grand metropolis such as Mexico City, how do you avoid doing touristy things?
Or a better question, why would you want to avoid doing touristy things in Mexico City? Do you have an ulterior motive for being here?
After spending time here on numerous occasions, I came to the conclusion that there are three main reasons why a fellow visitor would want to take part in non touristy things in Mexico City.
Non Touristy Things to do Mexico City
Maybe you're like me and have done lots of backpacking in Mexico and just want to do get to the heart of what the locals do.
In fact, on my very first trip to Mexico, I did everything but touristy things because I stayed with a Mexican family learning Spanish.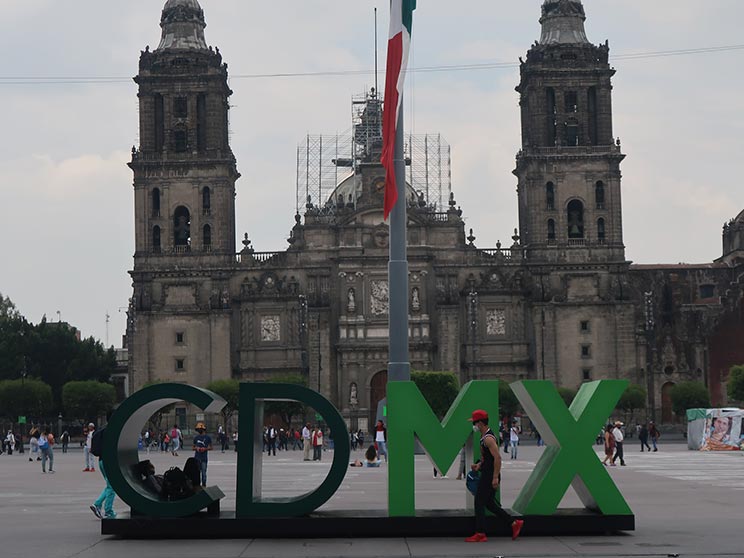 Reflecting back on that family homestay experience lead me to write this post because on a recent trip to the city I found myself asking the same question.
You will find that this list isn't anything extraordinary, and if you do visit or take part, that you'll be surrounded by Mexicans and not other foreign tourists. Although some may be Mexican tourists. I digress.
Reasons to do non touristic activities in Mexico City:
Have deeper experience.
Learn Spanish.
You've already done the usual stuff.
This list focuses on a mix of other things that I've done with my Mexican family or observed Mexicans doing during my trips to Mexico City.
Before we get into the list, if you feel you're concerned about personal security, read my guide on safety in Mexico City for some great tips.
Non Touristy Things to do Mexico City
These activities could be classed as non-touristy depending on who you are, where you're from, and how well you know Mexican culture.
Pastry Shops
In Mexico City, you see Panaderia after Panaderia. Which you do you go to? Do any of those baked treats even look appetizing to you?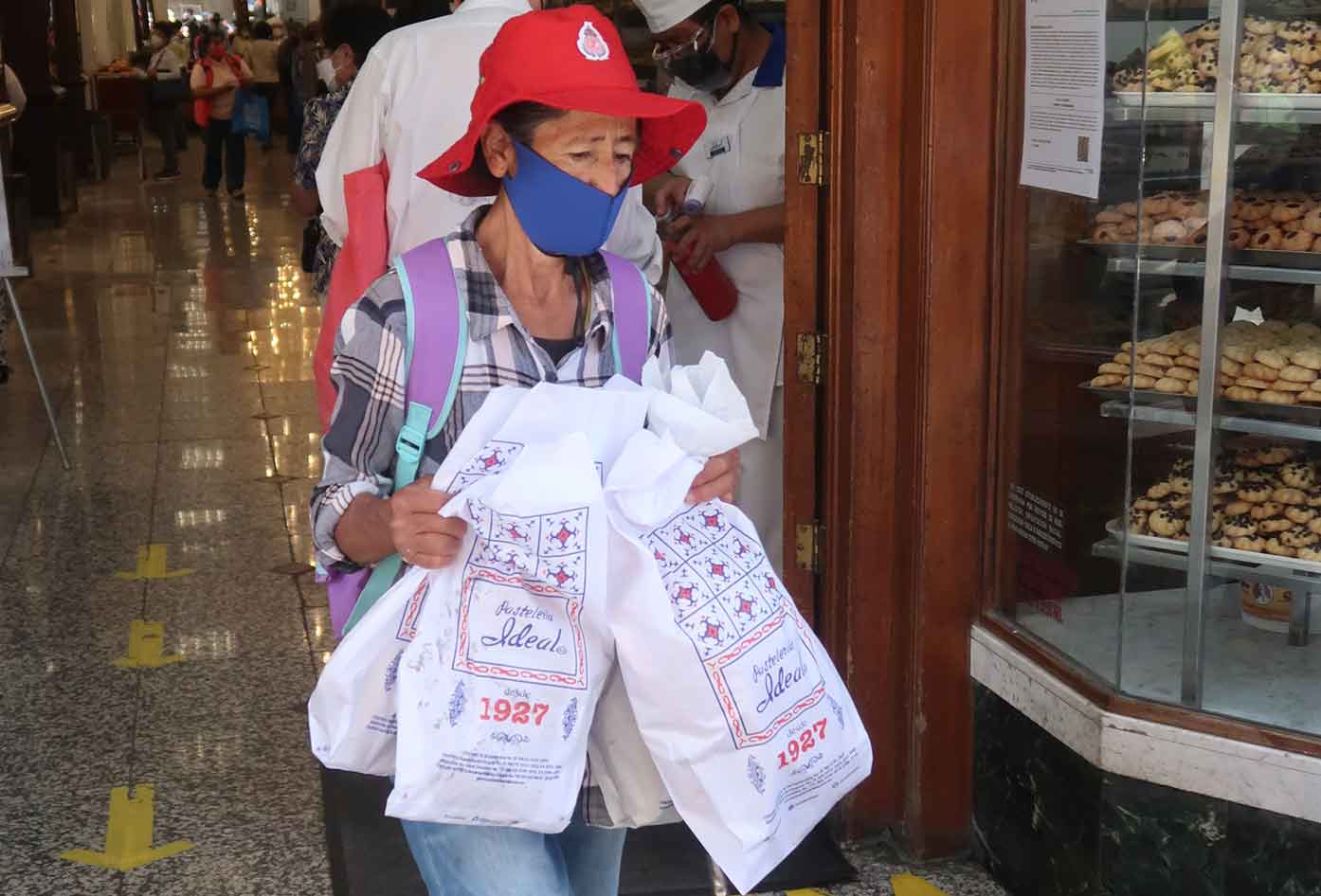 After spending hours walking around Mexico City, ridding myself of all the Mexican stereotypes that were instilled in me through watching Hollywood movies; I began to notice a reoccurring pattern.
I noticed that many locals like to shop at the Panaderia on a daily basis.
Panaderia ideal is the Panaderia of all Panaderias. I saw Mexican of all shapes and sizes carrying bags and boxes wrapped in white and blue wrapping paper with this familiar logo branded on the side.
If you want to get in on all the local hype during your time in Mexico City a trip to Panaderia ideal.
UNAM Central Library
How do you combine something non-touristy with a UNESCO site? You visit a university. This Campus is the perfect place to hang out for a day.
Sit back and watch the all student as they flock around the jacaranda trees and just 'enjoy life'.
The UNAM Central Library is somewhat of a symbol for Mexico City because of its immersive murals elegantly painted around the campus.
Here you'll find an Olympic Stadium and Botanical Gardens to admire. The iconic library is also not to be missed.
Remember this is not a tourist attraction so don't expect to see anything to caters to that of a tourist.
There are some good cheap eats around the campus so know may be good to pick up some of those traditional Mexican food dishes you may not have tried yet.
Resturant Arroyo
This is the ultimate restaurant in Mexico City for traditional Mexican food. The food comes along with live mariachi singers and dancers.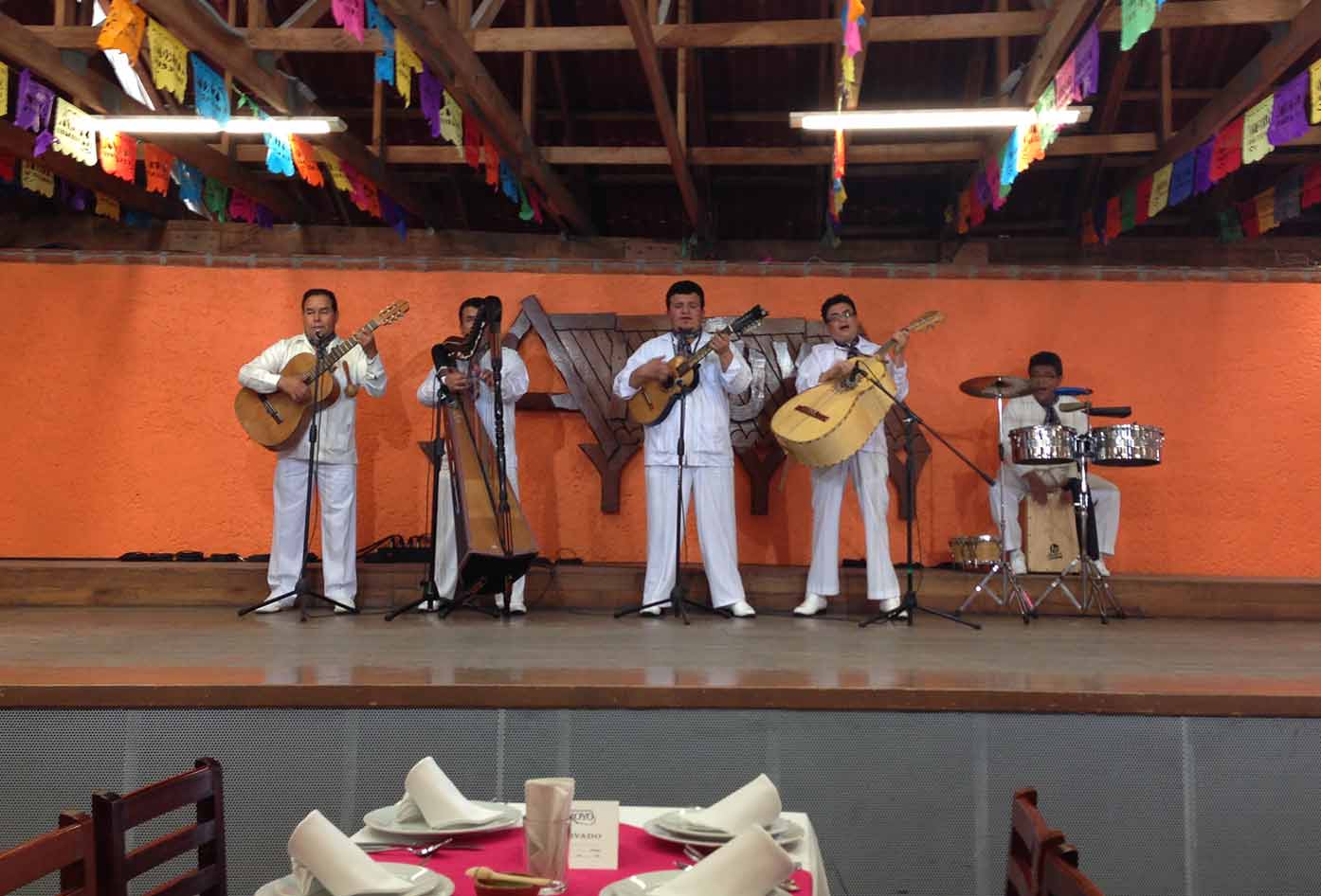 There is a huge hall and dedicated stage for musicians. One small detail that struck me was the papel picado (perforated paper) which decorated the whole venue.
Some of the specialties include house-grilled lamb and pork. They make the Chicharron right there on site which is pretty impressive to watch.
Churros in El Moro
Churros are one of the treats you must try in Mexico City. The famous Churros El Moro is an 80-year-old establishment that competes for the title of Mexico cites best churros.
You'll see exactly why locals love to visit. Admittedly, you'll find the odd tourist that has gotten the inside scoop on where to go for Churros.
However, this doesn't take away from the fact that here you can get one of the best churro experiences known to man.
💡Smart Travel Tip
When the churro man at the counter asks you which sugar you'd like opt for the cinnamon sugar, it's absolutely delicious.
Xochimilco
Again, visited by both tourists and locals but you'll still stand out like a sore thumb. Especially if you come here on weekend.
The idea is to get off the beaten path and visit the islands. In fact, in my guide to the floating gardens of Xochimilco I've recommend travelers avoid visiting on the weekends because it's so busy with locals.
Street Food
You can not live in Mexico and not eat street food. The question is, though, which street food are you eating?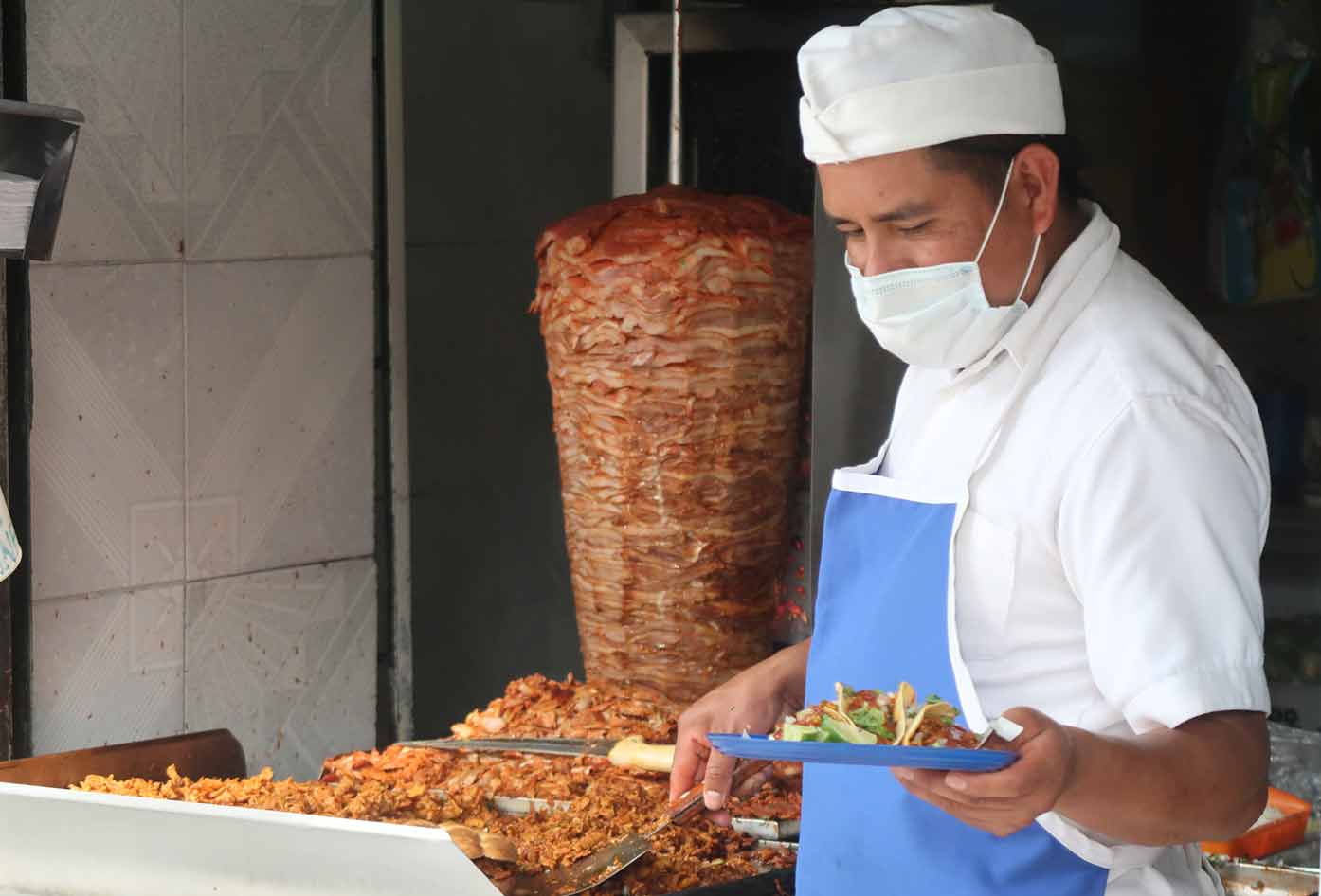 The places you may encounter as a tourist may not be the same as the locals. What could you be potentially be missing out on?
Whether you know some Mexican Spanish or not, the reality is, approaching street food as a non-resident is completely different.
First of all, you must go slowly with what you eat. Montezuma's revenge is not a myth it is actually a real thing that many visitors experience.
Some places to look out for:
Los Cocuyos
El Huequito
El Rey del Taco
Mercado Medellin
Las Tlayudas
Most first-timers will find that the food on offer looks the same in every place, but believe me, they are never the same taste or even quality/standard.
Visit a Pulqueiria
Pulque is a traditional alcoholic beverage made from the Maguey plant and was once considered a sacred drink.
There are hundreds of Pulqueirias all over Mexico City.
Most of the Pulqueirias I visited seemed like the 'dive bars' you see in the United States. The traditional Pulqueirias seem to be no-frills and especially purposed for drinking Pulque.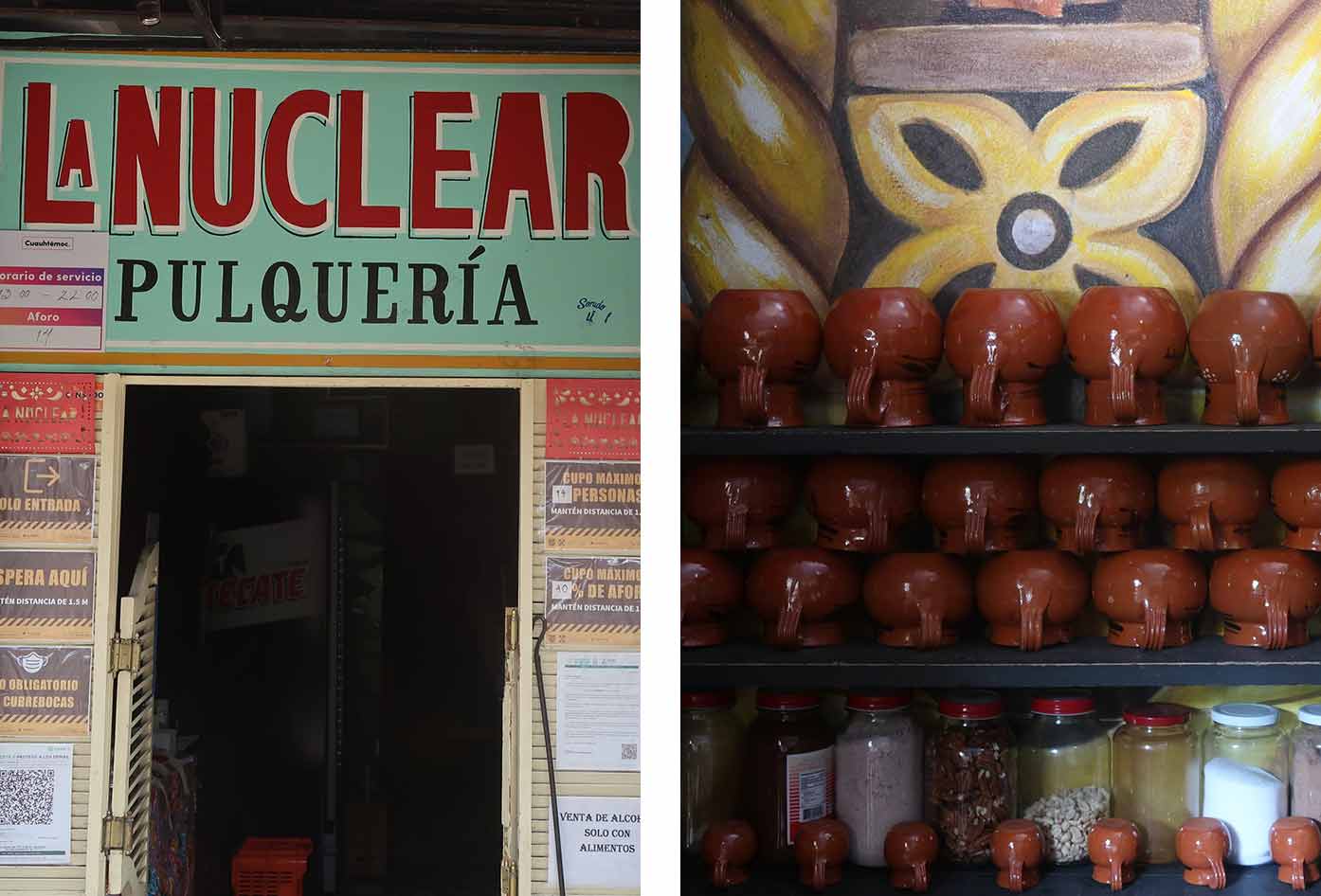 If you're in the Centro Histórico La Purisima is one to check out and it's worth noting that you can usually order Pulque in three different sizes:
tarro (glass)
maceta (mug)
cabeta (pitcher)
If it's your first time trying Pulque in Mexico City, (or anywhere for that matter) I suggest you go with the tarro glass size.
Seafood at Fishers
This restaurant is one that some local friends took me to and said I absolutely must try. At fishers, you can find seafood prepared in 100s of different ways.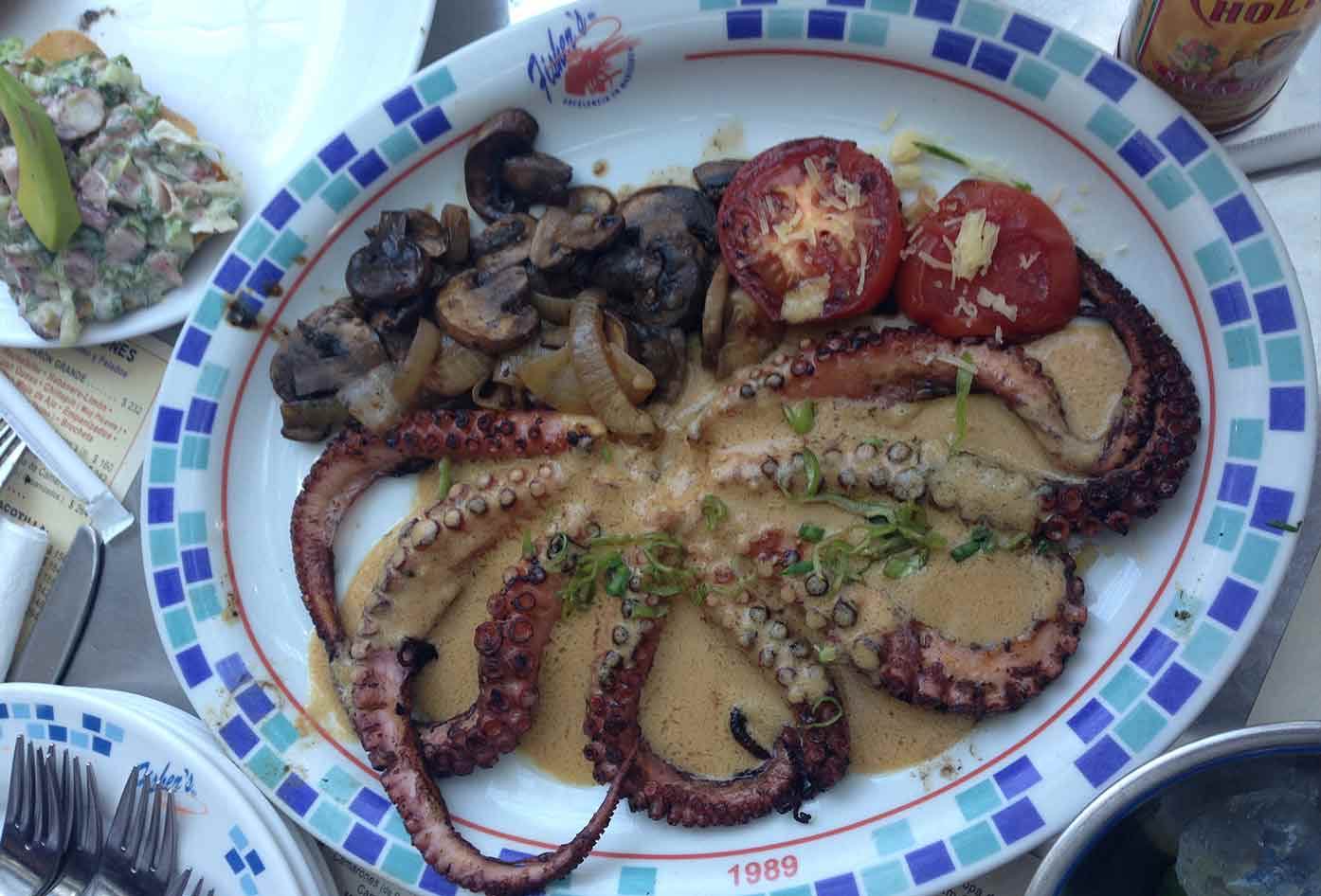 If you are staying at the Hampton Inn a few blocks from the Zocalo you can try this place out for yourself as it is located on the ground floor.
Most of the staff speak English so if you're feeling a little bit rusty with your Spanish conversation you shouldn't have a problem here.
Mexico City Travel Tips
Below I have written a few extra tips to help support your non-touristic approach to Mexico City.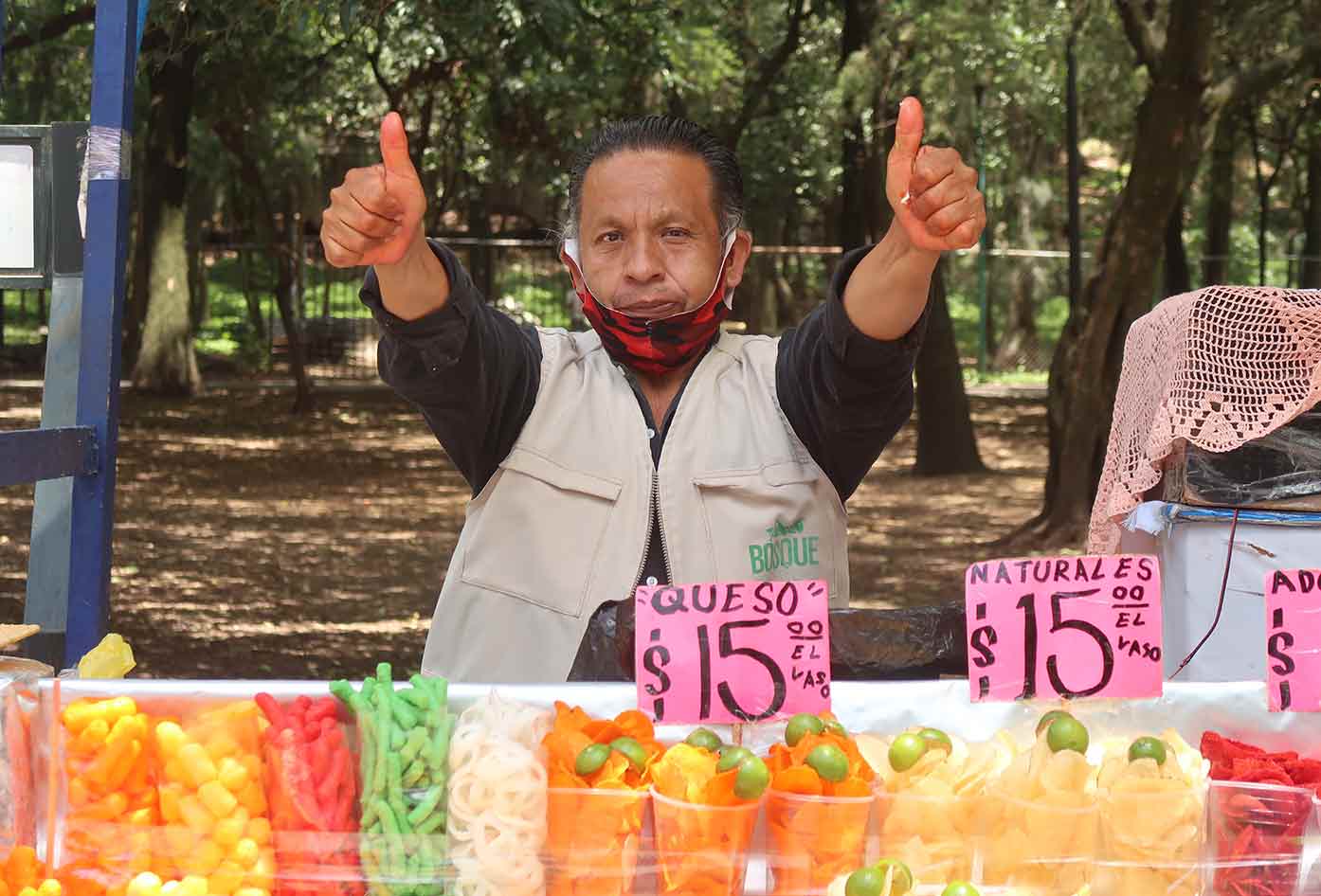 Since Mexico City is a city designed for tourists you have to think outside of the box when it comes to non-touristy things to do here.
I have noted some churches and cathedrals as well as some of the lesser-known markets to visit.
⤵️ Dan's Travel Tips For Mexico City:
Sign up for EcoBici while in Mexico City, most of the roads are flat, and most side roads are quiet so you can see more of the city faster.
If you want to explore the nightlife in Mexico City check out some of the Rooftop Bars Terraza Catedral is one of the most popular.
Learn some Mexican slang words to get up to speed with the locals.
Look out for the following markets: Coyoacan Market, Mercado de San Juan, Mercado de Artesanías.
The popular Roma neighborhood is made up of Roma Sur (South) and Roma Norte (North) Stay in Roma Norte for the coolest experience.
Without a doubt Uber in Mexico City is safe to use for getting around the city but remember to make use of the Metro for longer journeys.
Avoid eating food that looks as like it's been sat around for a while
As a general rule don't drink tap water in Mexico. Try to use a reusable water bottle or a filter, and if not, just buy bottled water.
Aim to visit churches and cathedrals such as: Basílica de Guadeloupe, Iglesia Nuestra Señora del Pilar, Cathedral of the Assumption.
Got Travel Insurance for Mexico City?

Designed by travelers, for travelers, World Nomads covers more than 150 adventure sports and activities so you can explore your boundaries.
If you are looking for more things to do in Mexico City just keep reading some of the Mexico travel guides found on this blog.
📌 Like this article? Pin it…
Did this help you find some non touristic things in Mexico City?
💬 Leave a comment below or let's start a meaningful conversation…
---
"Dear friend! Some links in this post contain affiliate links. Meaning, if you click through and make a purchase, book a hostel or sign up for a tour, I may earn a small commission at no additional cost to you. Your support means a lot and helps me to keep traveling and maintaining the quality of this site for you."