Are you on the lookout for some best surf towns in Mexico?
As you probably well know, Mexico is one of those wonderful countries in Latin America that seems to have something for everyone.
With mind-blowing food, fabulous beaches, unforgettable ancient ruins, dynamic cities, welcoming and warm people, and rich culture, among other things, you won't ask for anything.
But perhaps one of the greatest things about this country is that it's full of adventure, particularly for surfers!
Surf Towns in Mexico
Mexico surf towns are a big draw for beginner and expert surfers alike, so today we'll introduce you to some of the best ones.
Why Go Surfing in Mexico?
Out of all the places in the world, why would you choose Mexico surf towns for your surfing adventure? Well, there are plenty of reasons!
Reasons to go surfing in Mexico:
Mexico offers 5.797 miles of coastline, so it's ideal for water sports and it provides incredible opportunities for adventure.
The best area for surfing is the Pacific coastline, which runs 4,560 miles long and offers plenty of spots with beginner-friendly beaches and also huge waves on barreling beach breaks.
Mexico is also known for its crystal-clear azure waters that remain warm all year, except in northern regions.
There's consistent swell during the year as well and the Southern Ocean generates incredibly powerful waves.
Peak surfing season in Mexico runs between May and October and you'll be able to enjoy big and consistent waves. However, you will find good conditions at any time of the year, so you can visit Mexico surf towns at any point and you'll have an amazing time.
These are only a few of the most compelling reasons to have a surfing adventure in Mexico and they are more than enough.
Top Mexico Surf Towns
The majority of Mexico's surf towns are magical in some way and they offer surfers of all levels of expertise truly unforgettable experiences.
There are many incredible spots to enjoy the sport, but in this article we are going to look at some of the best ones you can visit.
Sayulita, Nayarit
This lovely surfing town is perfect for beginner and intermediate surfers. It's located north of Puerto Vallarta and it's known for its amazing waves and even better vibes.
Longboarders love this surf town with a passion because there's a variety of mellow breaks that offer long rides and consistent swell.
The best time to visit Sayulita is between December and April, but remember that Mexico offers good surfing conditions all year round.
Hippie travelers flock to the pacific looking for things to do in Sayulita because it's such a colorful town full of warm people.
Playa Sayulita offers surf lessons and rentals, so even if you've never ridden a wave in your life, you can learn.
If staying at one of the many hostels in Sayulita you'll also find bike rentals so you can ride to the beach and use it to get around the village.
If you're already a good surfer and you want a bit of a challenge, Playa Carricitos would be a better fit for you, especially between December and April, when you'll enjoy the best swell.
Mazatlan, Sinaloa
Mazatlan is one of the best Mexico surf towns because it suits all skill levels and it attracts south and southwest swells.
Perhaps the most outstanding thing about this town is that the hollow and fast point breaks offer super long rides up to 1,600 feet with plenty of barreling sections.
There are also many A-frame breaks that cater to all skill levels and most of them have sand bottoms.
When looking for the best beaches in Mazatlan for beginners, consider visiting Playa Los Pinos, while more expert surfers should check out Playa Olas Altas, which literally translates to "tall waves".
The Mazatlan coast provides access to the warm Pacific Ocean, so it's the perfect playground for water sports.
So you won't only be able to have a wonderful surfing experience, you'll also be able to go snorkeling, scuba diving, windsurfing, and kitesurfing.
The best time to visit is between April and October, but don't just focus on the water. Mazatlan is a colonial city, so it's a lovely tourist town.
Puerto Escondido, Oaxaca
Okay, for all the advanced surfers, this is one of the perfect Mexico surf towns for you. Over the years surfing has become one of the most popular things to in Puerto Escondido with visitors.
Puerto Escondido is home to one of the most legendary beach breaks in the world, which is Zicatela, and it's the number one thing that earned the country its surf reputation.
Puerto Escondido is a chill fishing village with frequent offshore storms and hurricanes that generate waves of up to 30 feet tall or more.
Zicatela is often compared to the pipelines in Hawaii and it's hollow and fast, offering some of the most incredible round barrels.
But beware because Zicatela is known for breaking surfboards.
The surf season is from March to December, which is when you'll be able to enjoy waves that are taller than the average 30 feet.
However, for top-quality waves visit between May and July. Beginners can still add Puerto Escondido to the list and visit Playa Carrizalillo.
Todos Santos, Baja California Sur
Last but not least, try Todos Santos, it's one of my recommended places to visit in Baja California as well as one of the nicest Mexico surf towns.
It recently earned a reputation as a cultural haven where people can take a break from the tourist crowds and have a more artistic escape.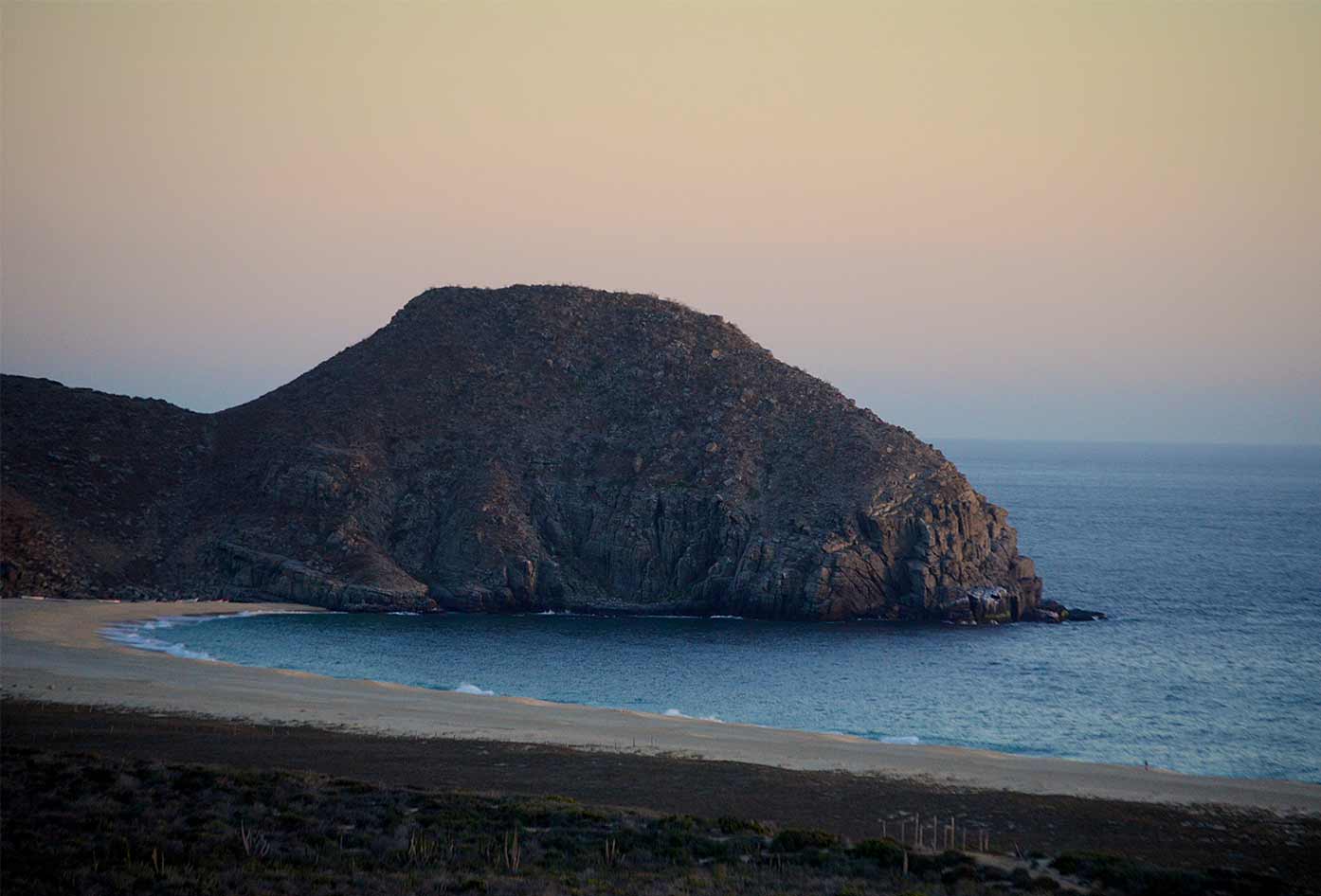 But long before it earned this reputation, Todos Santos was already popular among surfers.
This is one of those surf towns that offer opportunities for all skill levels. For example, Playa Cerritos suits beginner and intermediate surfers, while more advanced surfers can go to San Pedrito.
You will be able to catch the best waves during winter and right at the end of summer.
The Bahia de Todos Santos is the sixth World Surfing Reserve and it earned this honor because of its incredible waves and environmental characteristics, not to mention a community that loves the sport.
There are plenty of surf schools in Todos Santos, so there you can learn at one of the best spots. Plus, there's plenty of culture and other opportunities for enjoyment outside of surfing.
Got Travel Insurance for Mexico?

Designed by travelers, for travelers, World Nomads covers more than 150 adventure sports and activities so you can explore your boundaries.
Mexico Surf Towns
There you have it! The top Mexico surf towns that you simply can't miss if you're planning a trip to Mexico and you love to surf.
Mexico is one of the best surf destinations in the world and there are plenty of new spots to discover too.
This list of Mexico surf towns is only the beginning! They can offer you endless things to do in Mexico as well as great waves and a ton of fun.
📌 Like this article? Pin it…
When will you visit one of these stunning surf towns in Mexico?
💬 Leave a nice comment or let's start a conversation below!
---
"Dear friend! Some links in this post contain affiliate links. Meaning, if you click through and make a purchase, book a hostel or sign up for a tour, I may earn a small commission at no additional cost to you. Your support means a lot and helps me to keep traveling and maintaining the quality of this site for you."