Welcome to this guide packed with useful Mexico City travel tips.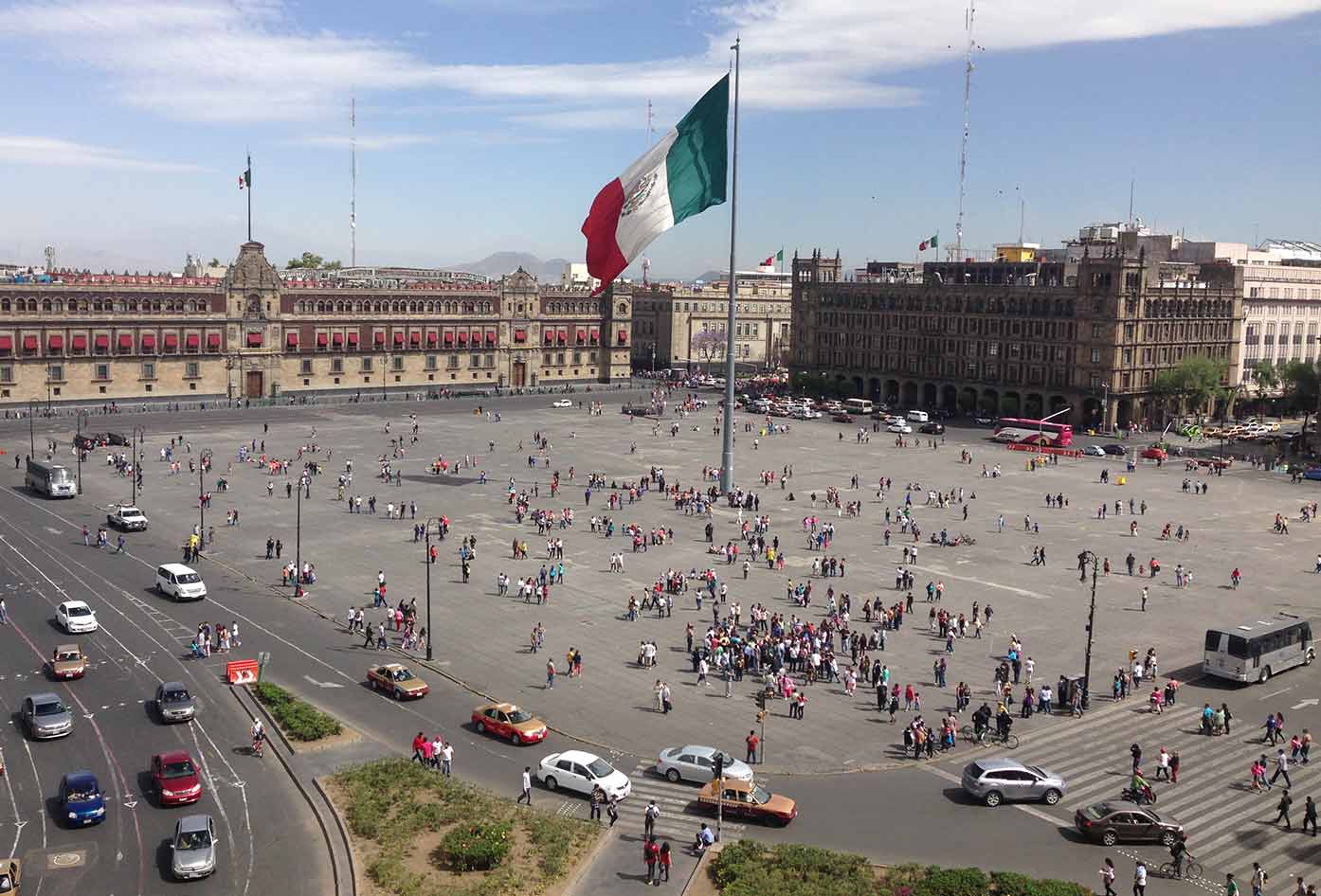 The capital city of Mexico is not only one of the largest cities in the world but it's now one of the most popular tourist destinations.
If you're visiting Mexico City soon, then you'll find that there is so much to do that it can be hard to keep track of it all.
Mexico City Travel Tips
After backpacking Mexico on numerous occasions, in a bid to help you out, I've put together a shortlist from my own trips to Mexico City featuring some of the best places to see and things to do.
I have found that no matter where you're traveling to or from if your Mexico adventure brings you here; you have no excuse but to get involved in the culture.
Polanco Food Tours
A great way to have fun in Mexico City is to try out the local cuisine. Why not go on one of the Polanco food tours for the afternoon?
These are easily among the best things to do in Mexico City.
Try out some local cuisine, so just be prepared to have your palate and your appetite tested.
The first thing you'll notice is very particular foods to try out, so please try and keep an open mind to avoid insulting the locals!
Frida Kahlo Museum
One of the most important people in history, Frida Kahlo is a truly legendary individual.
Visiting the Frida Kahlo Museum in Mexico City is a must for fans of history and of important people.
Here you'll learn about easily one of the most important people of her, or any era.
Meet many like-minded people here due to the fact that Kahlo had such a strong impact on political thinking for so many, including people today.
Teotihuacan
I don't usually encourage drinking alcohol but make sure you take the time to take on one of the tequila tasting tours in Teotihuacan.
Here you can enjoy getting to learn about the ancient culture of the region, as well as enjoy some amazing local tequila.
You'll meet some awesome people along the way on your journey, making this easily one of the best things to do near Mexico City.
See my Mexico City itinerary for ideas on the best way to add this attraction on to your trip if you have limited time.
Lucha Libre Experience
A huge part of Mexican sporting culture revolves around wrestling. Why not take part in a Lucha Libre Experience event one evening?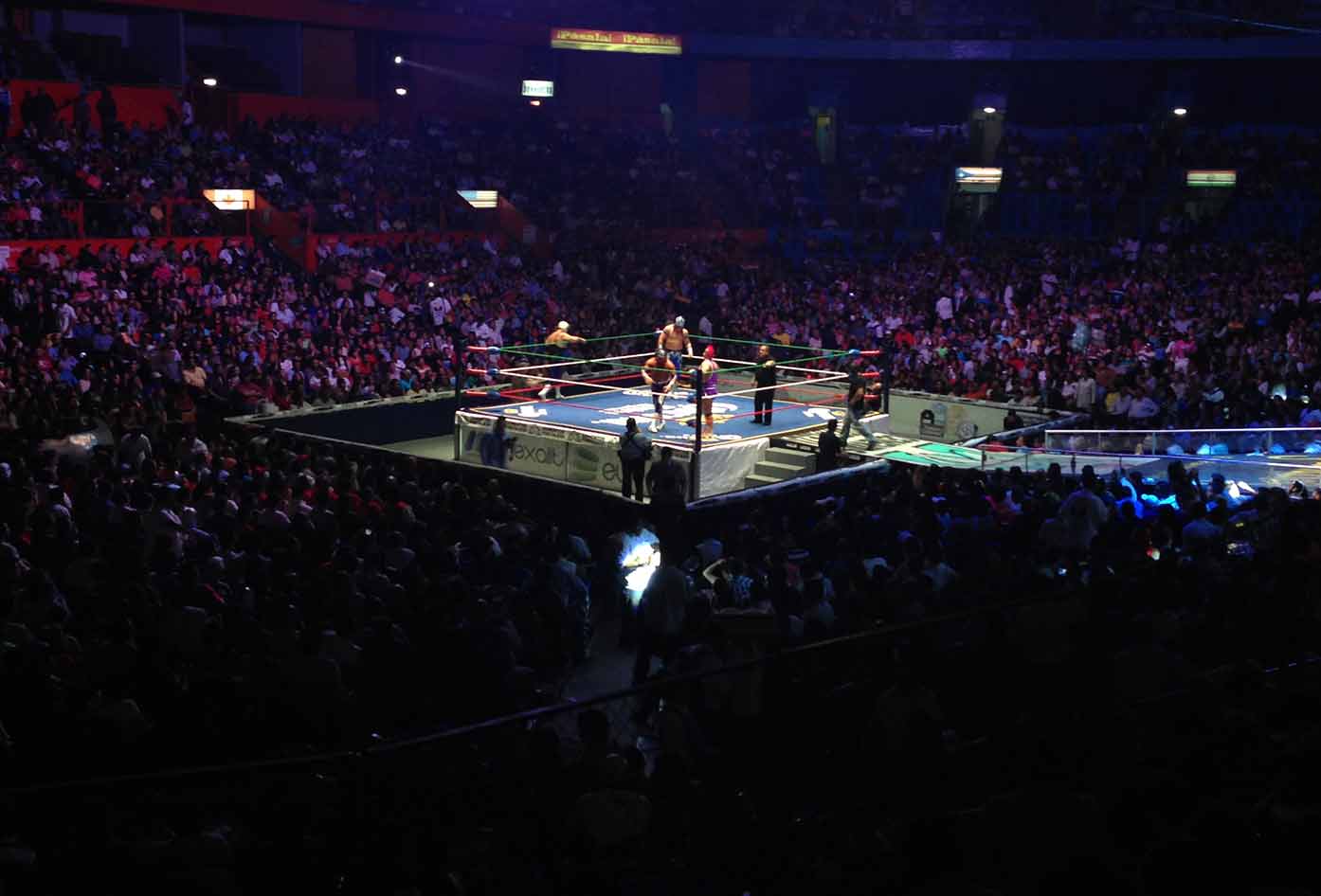 Get to enjoy something truly special as you make your way through a very complex and enjoyable evening.
It's like theatre for fans of competitive sport! Arrive with an open mind, and you will leave with a full heart.
Definitely one of the best ways to enjoy Mexican culture up-close and personal with no filter.
The Luchadores of Mexico are renowned for their high-flying and technical wrestling styles, where they will put on thoroughly entertaining matches and do things with their bodies you would have never thought possible.
Trust me, watching a 250 plus pound man perform a somersault from the top rope is very impressive. As any traveler will tell you, you can't come to Mexico city and miss this sporting event.
---
---
Churros in El Moro
As you may know, Churros are deep-fried pieces of bread coated in sugar, chocolate, and cinnamon plus they taste simply wonderful.
Every Mexico city travel blog should include El Moro! This venue is located in the heart of the city and is by far one of the best things to do in Mexico City for fans of sugary, doughy, sweet bundles of fried heaven.
With close to one century of Churro-making experience, El Moro will not disappoint.
So, from wrestling and Churros to art and culture. Mexico City really does cover all the bases and much more.
Balloon Tours
If you lack the time to go and see all of the pyramids in and around Mexico City up close and personally, then you should take one of the balloon tours.
They are quick and easy and should give you all the time that you need to take in some very impressive views.
Like getting the best photos? During the balloon tour you are going on will give you some help in snapping some incredible shots. Tours can be shared or private, your choice.
I found tons of accommodation here. If you're thinking of doing a hiking day trip or something similar, you may want to stay here for longer.
When I stay in Latin America, I try to stay with a host family.
I find most Spanish schools help you arrange homestays with a local family. I explain in more detail how I do this in my travel bible.
I use AirBnb for three reasons:
Meet new local people
Gain an authentic living experiences
Have my own private space to think/work
There are many areas to avoid in Mexico City but we'll not cover those in this guide. If you prefer to use hostels, here are three reasons to use hostels in Mexico City that should inspire you:
Apart from being a great choice for when you want to connect with other backpackers they are good for:
Meet with 'likeminded' people
Being invited to fun activities
Backpacking on a tight budget
Will you be doing solo travel in Mexico? I suggest using hostels as a way of connecting with other travelers during your trip.
Are you looking for something more local?
Many people get tired of being in the big city, and that is why visiting places like Rancho Casadas is perfect for those little getaways, and it's only around one hour north of Mexico City.
On many occasions, I have preferred to mix up the places where I stay as I like to get a 4-dimensional experience of each place.
I try to use all three of the above methods of accommodation, you can also look at some of the best neighborhoods to stay because in Mexico City there are many to choose from.
Where to Eat in Mexico City
Whether it's Tacos, Tamales, Carnitas, Chicharrones, or Tortas, you'll find yourself in food heaven. I didn't once have a bad meal whilst trying food in Mexico City. I'll list some eateries to try when looking for the best places to eat in Mexico City.
Nicos:Av. Cuitláhuac 3102, Claveria
La Merced Market:Rosario s/n, Centro, Zona Centro
Street Food:Found on most streets
Keep your eye on the street names as you'll find yourself wanting to return. If you're an avid meat-eater, you'll not be disappointed with the food on the streets of Mexico City.
There's a meal for every palate! If you're on a small budget – no problem. In fact, some of the best most authentic Mexican food comes in on a small budget, so street food is a must whilst in Mexico City.
Travel Insurance for Mexico
In my opinion, there is no one best time to go to Mexico City, however, staying safe is a must. Whilst traveling in and around Mexico should mean covering yourself with adequate insurance.
I always recommend backpackers and travelers (no matter who you are) use World Nomads Insurance for fully comprehensive cover.

If you are due to travel soon, you can get a Get A Free Quote by clicking the link or the image above and filling out your details – that way you'll get instant cover from the exact date that you choose.
On many occasions World Nomads has provided me with reliable insurance cover for travel in Latin America and the rest of the world.
Mexico City Travel Tips
Did you enjoy these tips for traveling to Mexico City?
Now you have these ideas to consider just work out what suits you the most. With so many great things to do in Mexico City, take the time to evaluate the options before continuing your journey.
Mexico City really is the epicenter of Mexican Culture. You can find almost everything here, and it has so much to offer in terms of culture, history, and delicious foods.
If you're on a tight budget see this long list of free things to do in Mexico City so you really don't have no excuse to visit now.
It's hard to grasp why so many people skip it and flock to other sides of the country. I try to fly into the capital, making it my first point of entry to Mexico.
📌 Like this article? Pin it…
Missing something? Got tips, tricks & advice we can learn from?
💬 Leave a nice comment or let's start a conversation below!
---
"Dear friend! Some links in this post contain affiliate links. Meaning, if you click through and make a purchase, book a hostel or sign up for a tour, I may earn a small commission at no additional cost to you. Your support means a lot and helps me to keep traveling and maintaining the quality of this site for you."