Welcome to this list of travel tips for Mexico City.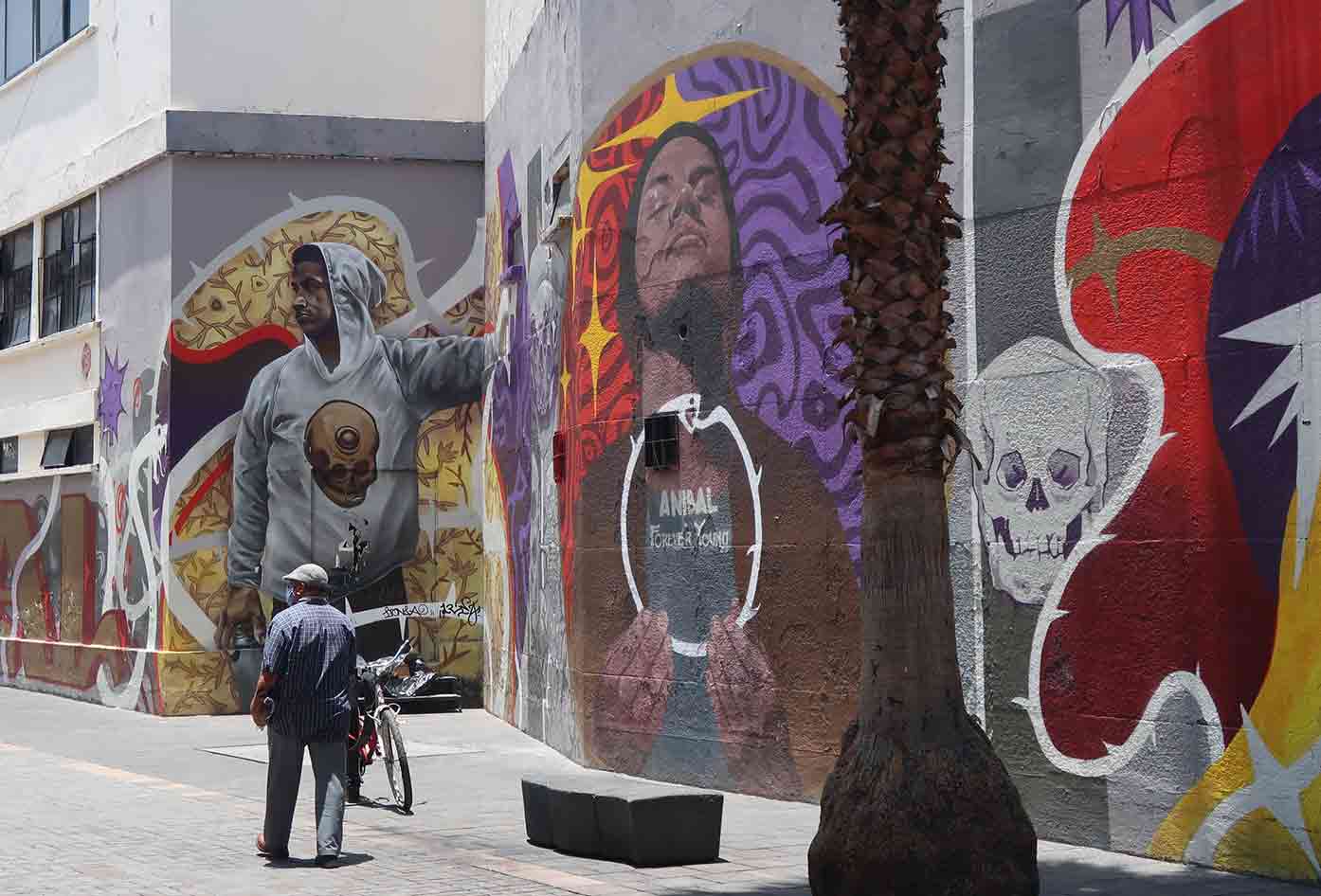 Arriving in a city like CDMX can be overwhelming, for newcomers. The city resembles both London and Madrid is unique to the Americas.
When arriving here what can help you get the most out of your stay?
Many first-time travelers to the city wonder how they will squeeze everything in, and in many cases, realize they have to some element of trip planning to be able to prioritize time.
Mexico City Travel Tips
Firstly let's quickly skim over some of the most talked-about topics when it comes to arriving in a new city – I call these travel basics.
One great thing about Mexico City is that you can find food, activities, accommodation, and transport to match all budgets.
After, we'll get into the travel tips for Mexico that I have collated over time having spent many weeks exploring the depths of the city.
Mexico City: The Travel Basics
🛏️ Lodgings:
When deciding where to stay in Mexico City, the Centro Historico has a great selection of hostels and hotels suited for all travelers. Expect to pay anything from 4-5USD for your most basic option.
🍽️ Dining:
With so much food on display, knowing where to start can be tricky. Here you'll find everything from fine international dining, to local and regional street food dishes.
🚌 Transport:
Expect to find taxis, buses, eco-taxis, pedal bikes, and the metro for getting around. You can buy tickets from the kiosks when you want to ride the Metro. Uber serves as a great option for transport in Mexico city also.
🎟️ Activities:
Fancy learning more about the Aztecs? Or maybe scaling visiting the house of Frida Karlo. There various tours for one person or more that can be found in Mexico City. You can find tours starting from US$20.
Below, I'm about to share some of my best Mexico travel tips that are designed so you can improve your overall experience in the city.
These tips are designed for first time travelers to the city:
Connect to Free Wifi Network
One great thing about exploring Mexico City is that you can connect to a Free Wifi Network in most of the tourist areas.
For example, the Centro Historico you be able to pick it up and in areas such as La Condesa and Roma Norte. I don't recommend you walk around distracted with your phone in your hand.
That is a big Nono.
However, when you need to connect just take a break from walking and connect to the free Wifi Network be able to locate yourself, find a restaurant, or order an Uber and you'll fully benefit from this service.
Learn a bit of Basic Spanish
In almost every Mexico travel blog I have written on this site I suggest that travelers learn Spanish (even just a few basic phrases).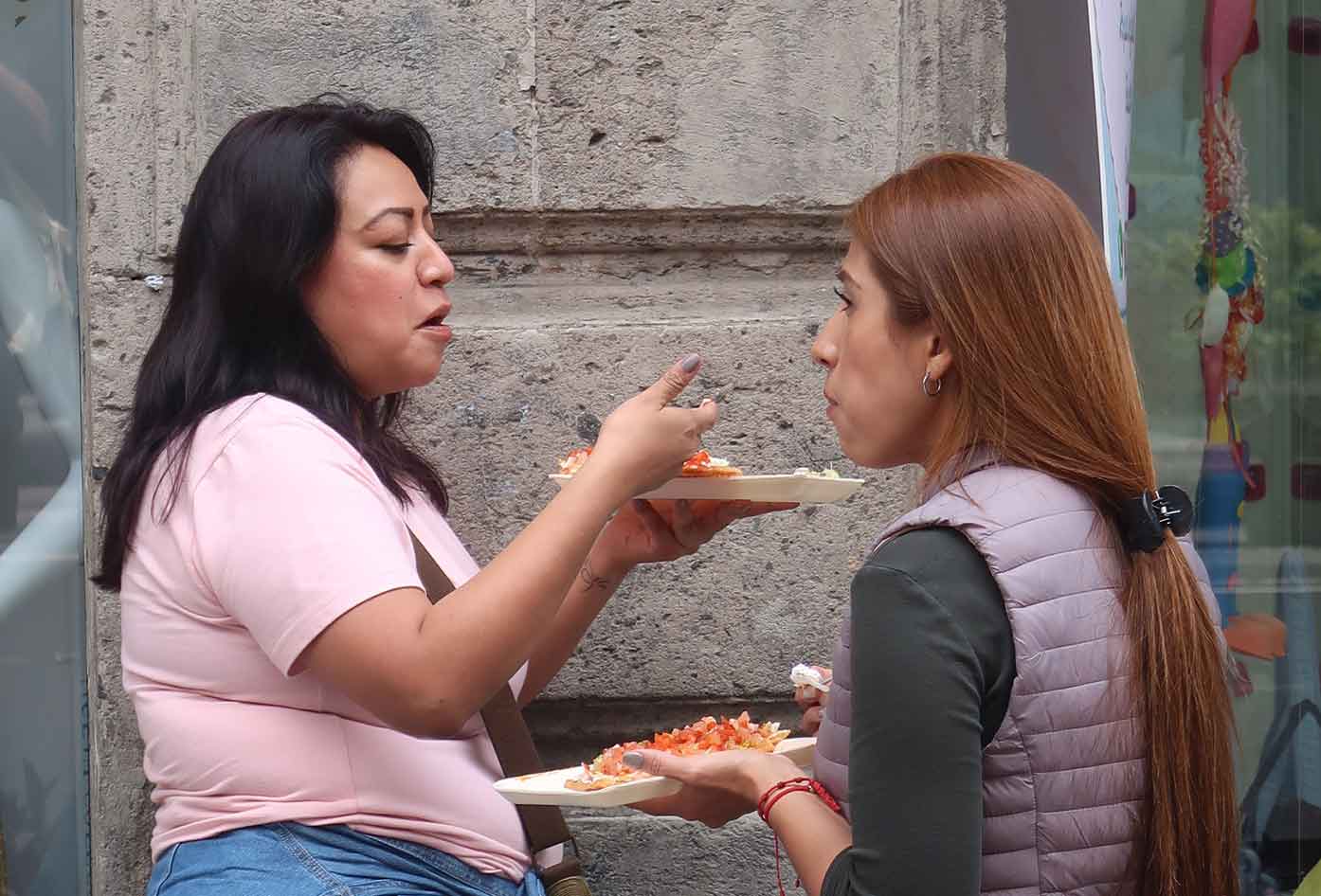 If already know some basic Spanish conversation you'll prosper here. Being able to stick up a conversation goes a long way in Mexico City.
When it comes to asking for directions and getting discounts or communicating with locals in general you'll have a much richer experience.
One situation where knowing some Mexican Spanish comes in handy is when you are taking a taxi.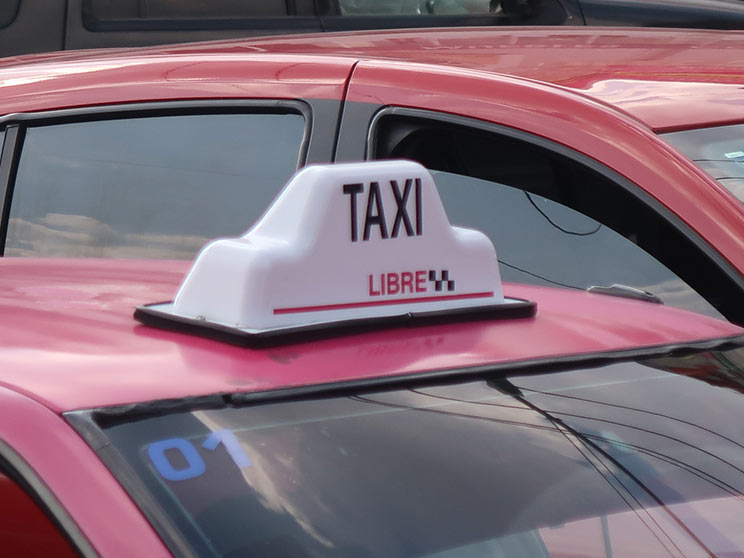 Not so much an Uber ride because all rides are GPS coordinated using SAT NaV but when you are using the CDMX taxi service.
I wrote some of my thoughts, advice, and tips around Uber safety in Mexico City along with reasons why you should try to use Uber.
For most visitors, especially those who don't intend on learning any Spanish in Mexico, Uber is the most effective transport option.
Look For Food Places with Queues
This is an old tip that seems to ring true no matter where you are in the world. However, I can confirm that it rings 100% true in Mexico City.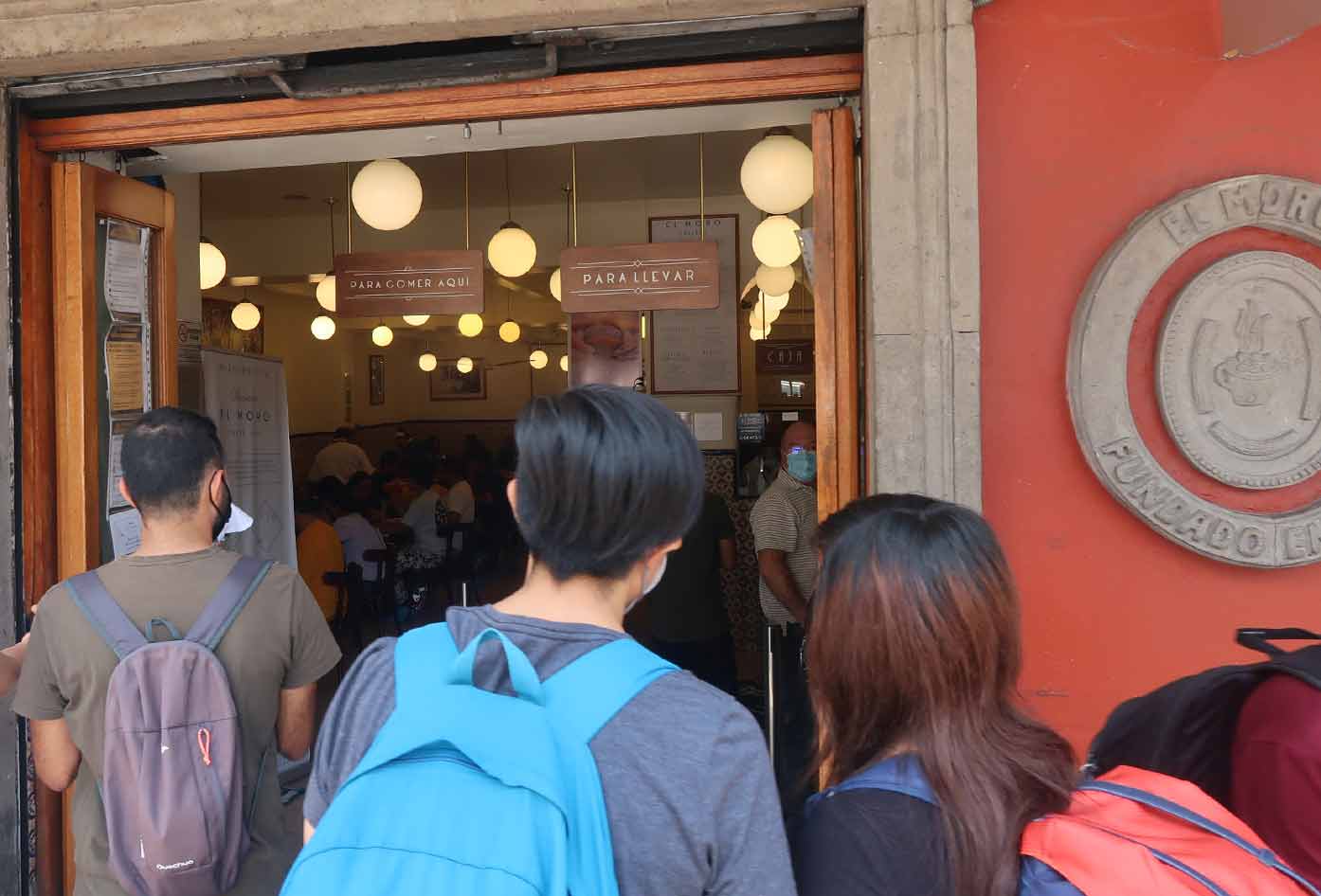 It's not just the long queues you want to look out for though. Because obviously sometimes we are strapped for time and need to eat quickly.
I personally don't rush food decisions but we've all been there, right?
Anyway, when it comes to looking out for food joints with queues you'll also want to look out for the following:
Taxi drivers
Police officers
Bus Drivers
Especially taxi drivers, when you see a group of taxi drivers parked outside a food joint it's like a stamp of approval. Not only for decent street food.
But also for food at a very reasonable price. So if anything this is more of a budget travel tip but you get the gist.
I learned this universal travel tip when I was in Buenos Aires and it is something I always look out for.
Use Uber or beat ride sharing
With so many ways to transport yourself around Mexico City, you may just want to explore the city on foot.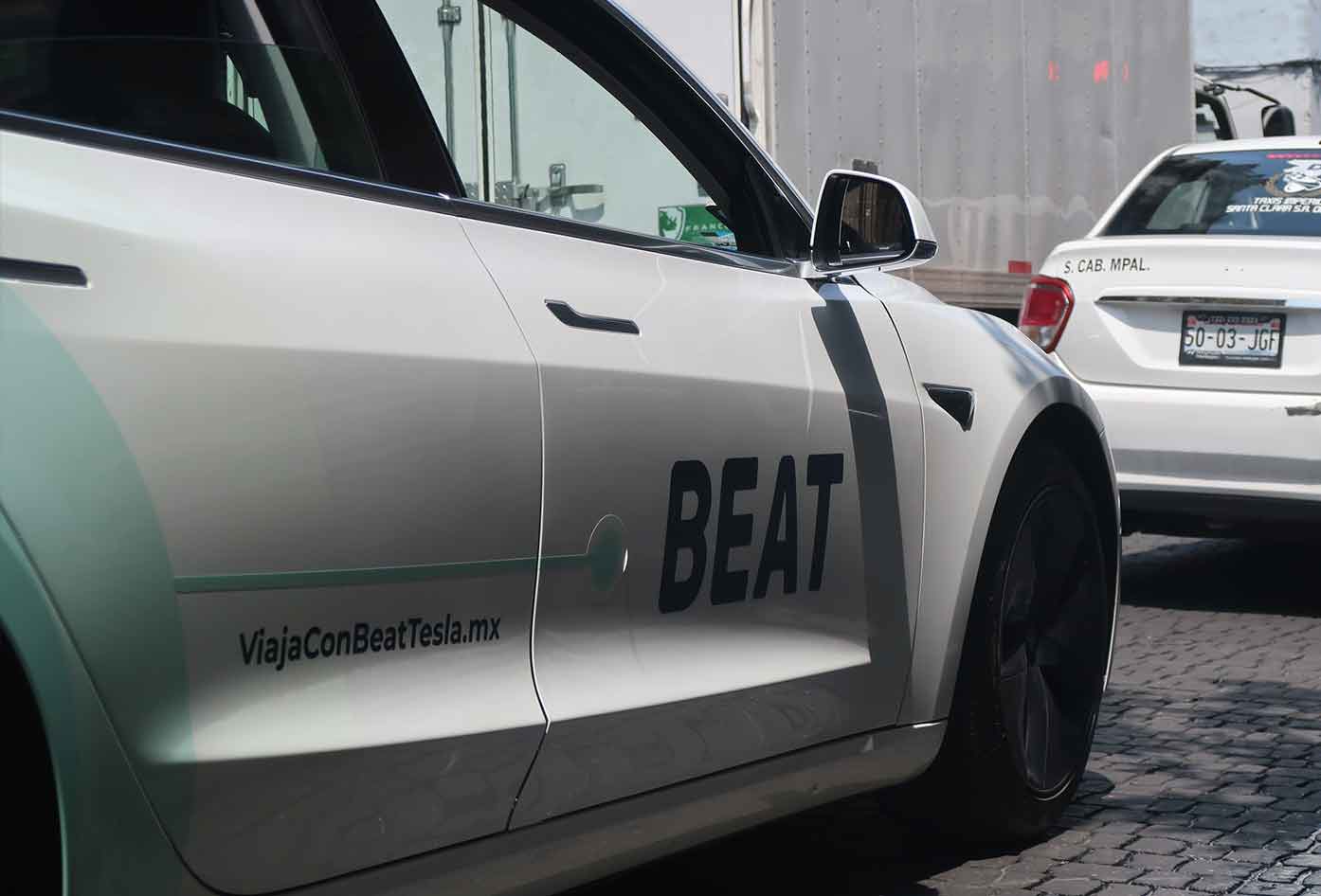 That is a great idea if you want to get to know individual neighbors.
I found some of the best places to stay in Mexico City by doing exactly that. Since the city is so big, take advantage of public transport, or, one of the ride-sharing apps such as Uber or Beat.
Beat is becoming more popular now and with their use of Electric cars only (Teslas) you can transport yourself in style whilst minimizing your carbon footprint in an already heavily polluted city.
Try Vegan or Vegatarian food
As a newcomer to Mexico City (or return visitor), you may find it overwhelming when it comes to knowing what to eat (that's normal).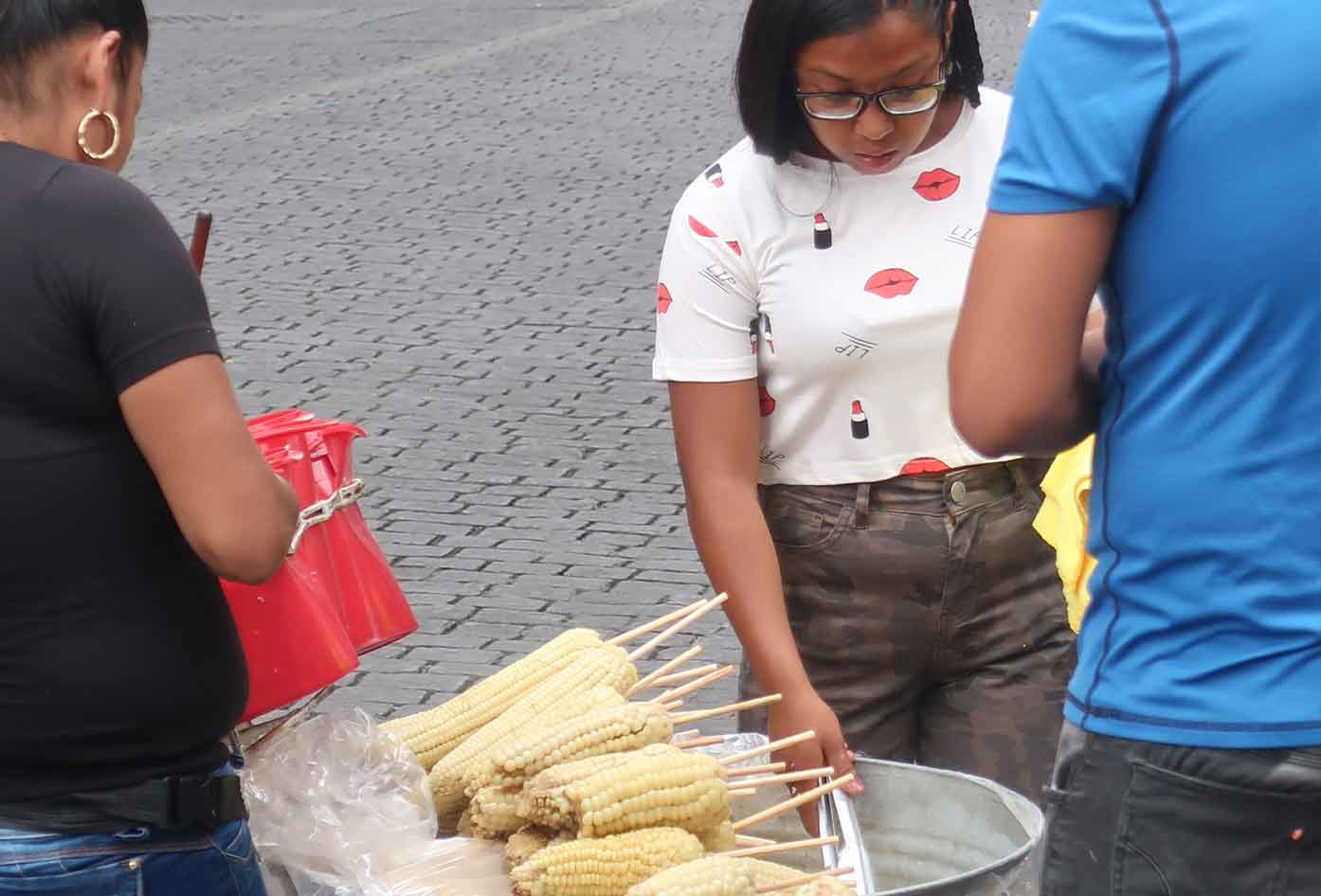 After all you want to experience outside of just eating Tacos every day. With so many amazing Mexican food dishes out there, though, what do you eat when you want to go meat-free?
I found that this can be an issue if you don't do your due diligence before arriving.
To help you list some of the more popular vegan restaurants in Mexico City as well as the vegetarians ones too.
Book Accommodation in Advance
There is a plethora of accommodations options when deciding where to Stay in Mexico City for 1 night or more.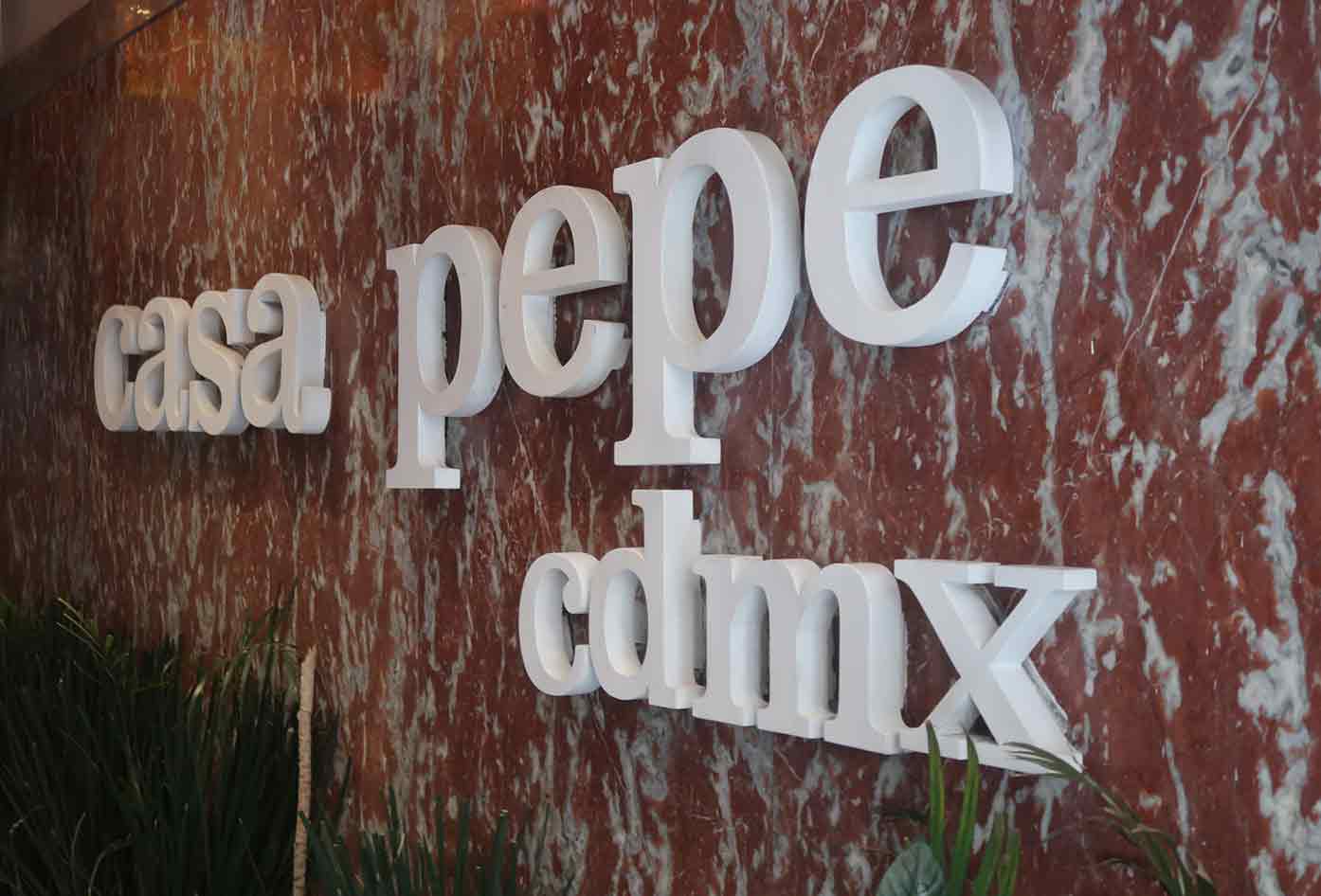 One thing you'll begin to notice though is that many travelers round up wanting to stay at the same place or in the same neighborhoods.
For many, once they arrive in Rome Norte they become Rome Norte disciples. I must admit, it is hard not to like that neighborhood. But equally, it's not everyone's cup of tea.
The point is, the best places get booked up. Take Casa Pepe for example, it's 2 blocks from El Zocolo and has an epic rooftop terrace.
One day there can be availably the next it's fully booked (especially during the weekends). So book early if you have a place in mind already.
Stay in different neighbourhoods
Based on my tips about finding and booking the best accommodation in Mexico City you'll want to make sure you try out some of the many different neighborhoods.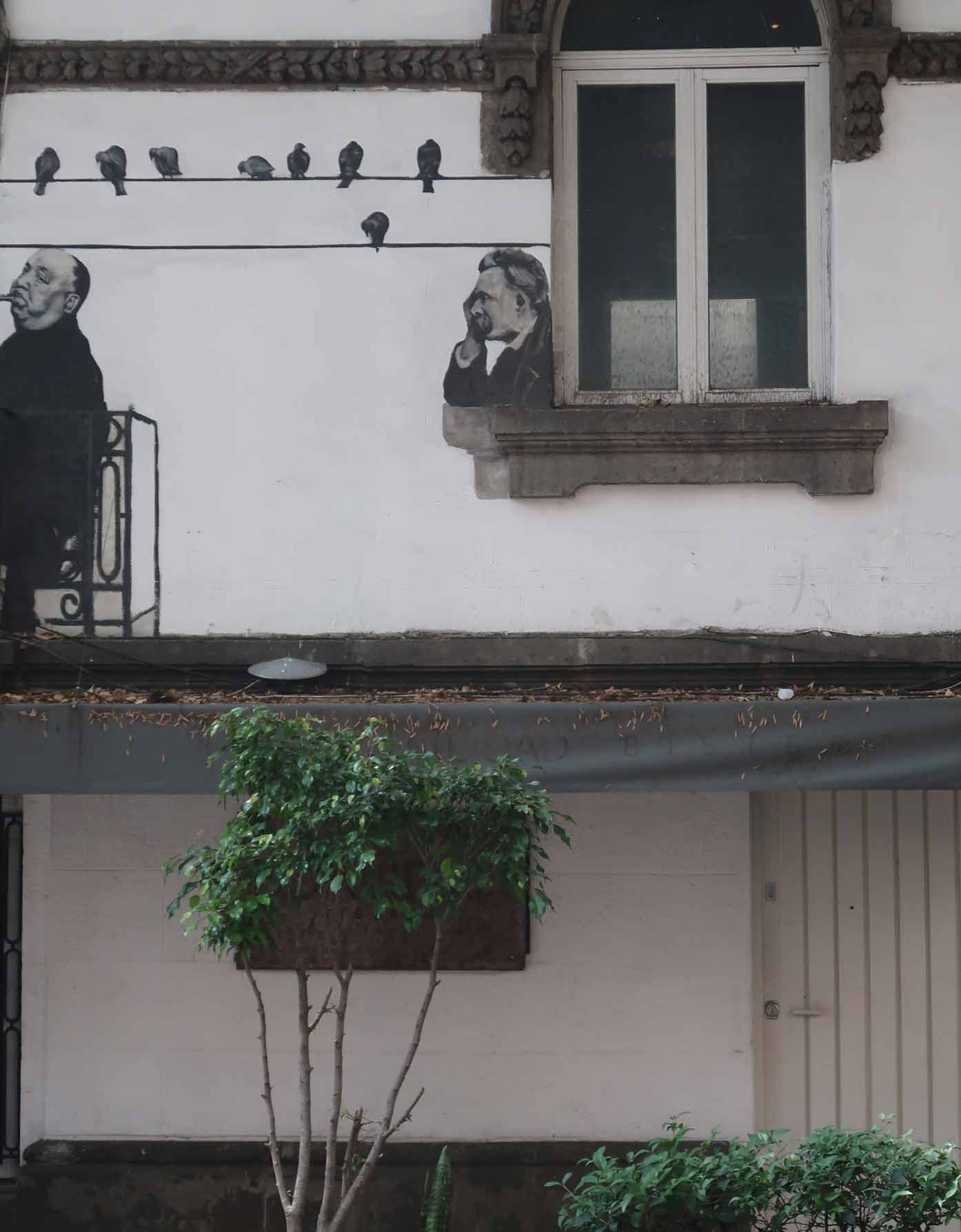 Depending on how much you want to spend on transport, use Beat or Uber for getting from one neighborhood to the other. If you're on a backpacker's budget, you can use the metro which is just five pesos per trip.
Popular Neighborhoods in Mexico City.
Roma Norte
Polcanco
Condesa
Centro Historico
If you have limited time, let's say you only have 5 days in Mexico City (or less) before heading to another place.
You'll want to find a way to stay in at least 2 different neighborhoods. Of course, how you spend your time in the city is completely up to you but at least you have this in mind.
Try a Pastry From Ideal Panderia
It's likely that every local in Mexico City has bought or tried something from Ideal Panderia, so why would you want to miss out?
It's like the heart and soul of Mexico City. Imagine tons of cakes, cookies, and other bakes good all laid out and organized in a way you can select whatever you want.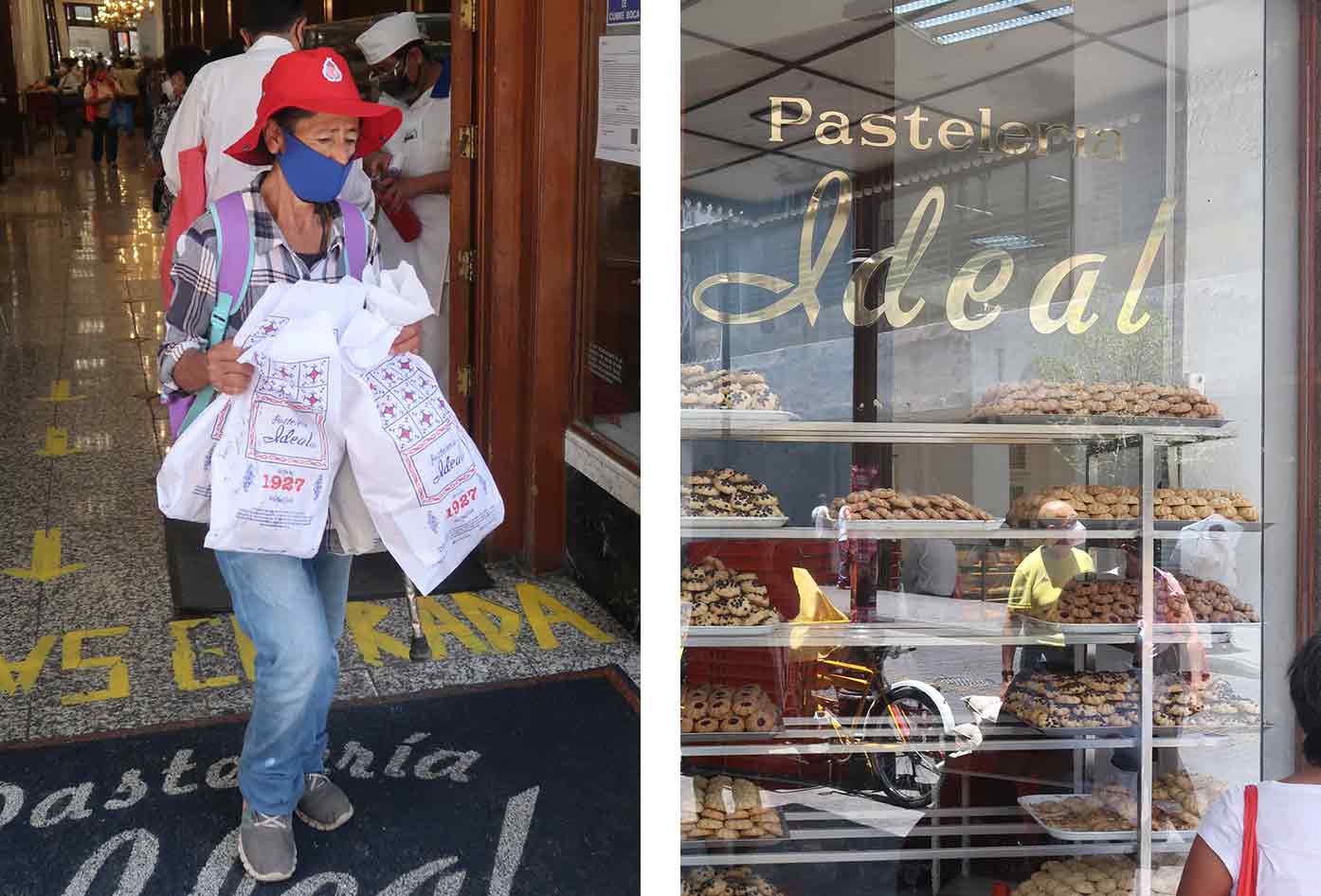 With tons of people visiting ideal Panderia it can be a little intimidating if it's your first time. On my first time ordering, I was like "What do I do?")
By simply asking one of the shop floor assistants in Spanish: …¿cómo funciona esto? The lady explained exactly what I needed to do.
The process for ordering is as follows:
Leave your metal tray/plate
Purchase a ticket
Pay at the counter
Get your order wrapped up
At one point I felt as though I was in a museum of cakes, and didn't know where to start.
Desserts you can find here:
Pastries
Muffins
Cream Cakes
Cookies
Empanadas
Jellies
Breads
Chocolate
One of my favorite things was the packaging and gift wrapping, which is standard for all products over a certain weight.
Walking on the streets of Mexico City with my ideal Panderia cake box then began to feel like some kind of status symbol.
You must check this place out, this is one of my travel tips for Mexico City because it's like a cultural landmark (a stellar one at that) which for me was the epitome of bakeries in Mexico.
Ask for food samples
If you are new to Authentic Mexican street food it is likely you'll want to try everything you see. Or, maybe you'll feel as though you don't want to try things that you're unsure of.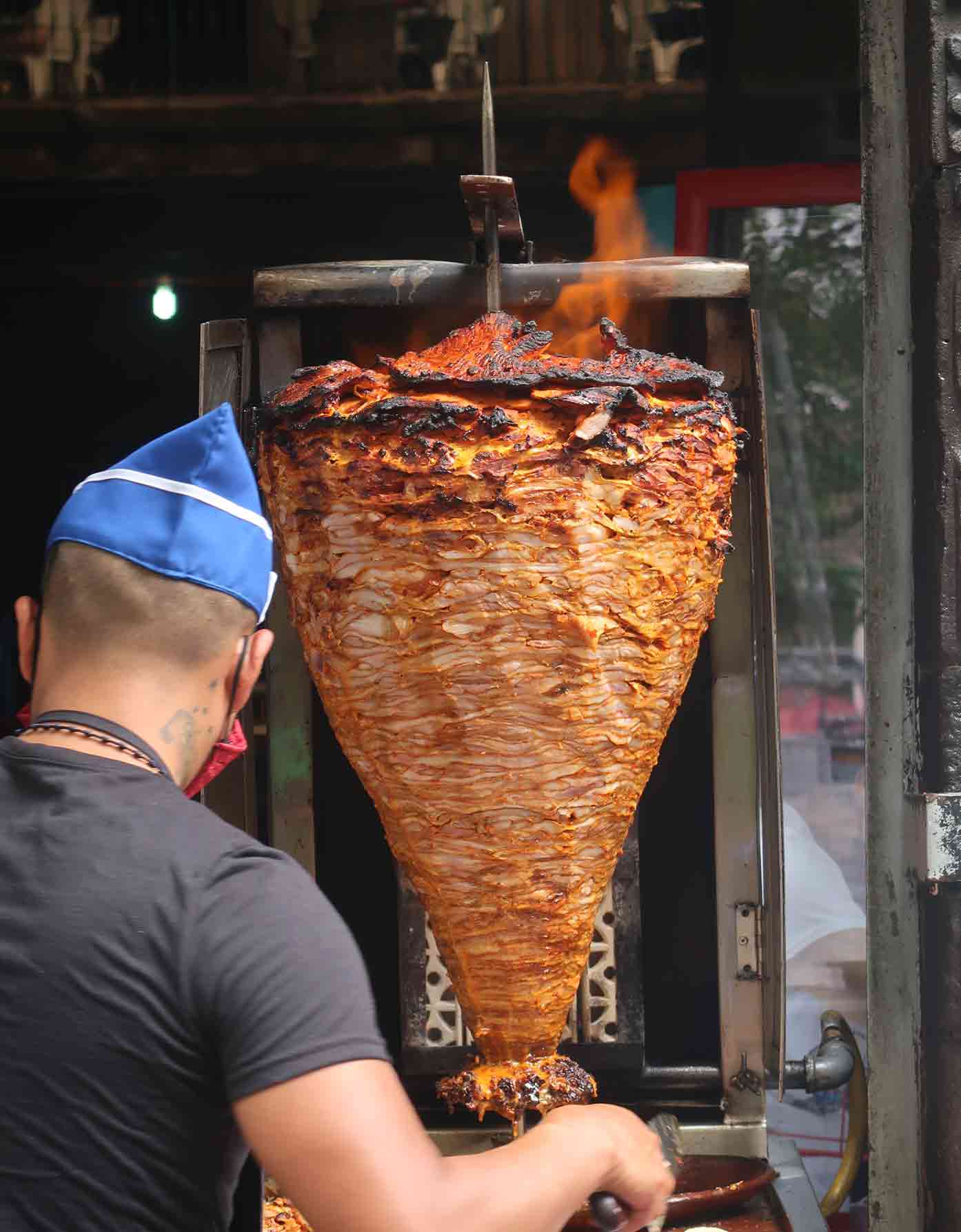 Most people, especially from the Americas most people can identify with what a Taco or a Quesadillas is.
As common as they are you'd hardly be scraping the surface by getting by on those two dishes.
Food menu items you'll see in Mexico City
Tacos
Quesadillas
Tamales
Chicharrónes
Carnitas
Tortas
Flautas
The point is here if you are really unsure about what to eat, and you genuinely want to try new things without disappointing, anyone, ask to try it!
At most street food stands you can 'ask to try' a little sample taste. As extranjero (foreigner), this is not an unusual request and I have done it on various occasions.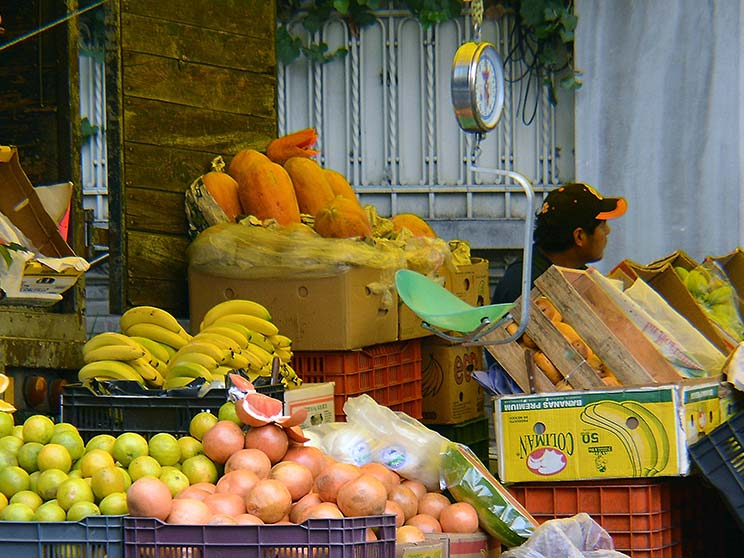 One street food vendor in Mexico City had some interesting dishes on offer insisted I try one of the dishes. He went on to say, if I didn't like it, he would pay for it.
This sheer confidence in his product took me by surprise and polity declined. However, this goes to show how to open street vendors are to new people trying their food.
It is plain to see that repeat customers are what street food vendors survive on in such a competitive food scene.
Walk as much as possible
Be sure to read up about bus travel in Mexico especially for long haul journeys. However, there are many reasons why you should try your best to walk more whilst in Mexico City.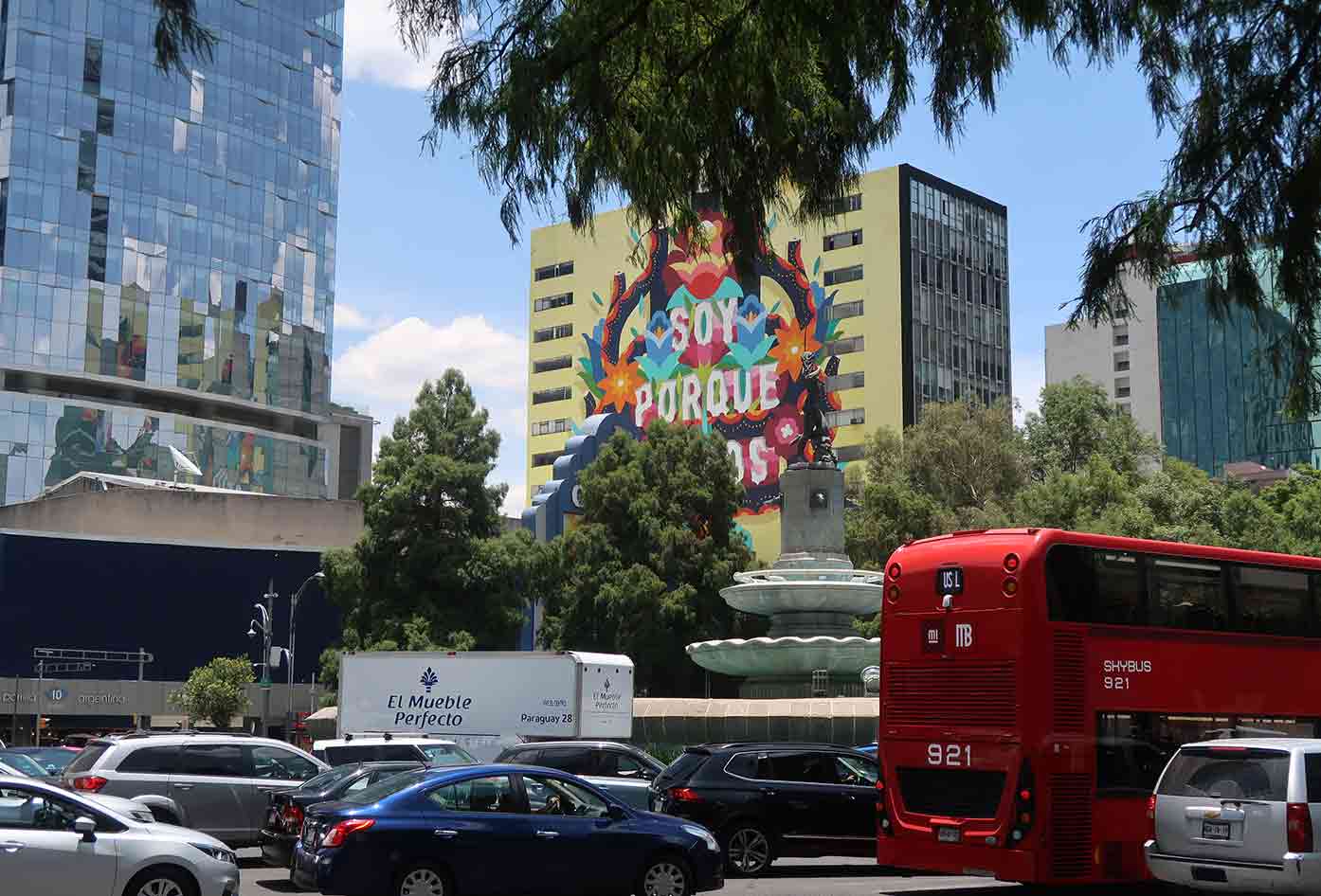 At the same time, though, you should be fully aware of where you are walking. You can't just walk anywhere, and why would you want to?
For that reason, I will list the best streets for walking in Mexico which I enjoyed as well as some I'll need to go back to visit.
Best walks in Mexico City
Paseo de la Reforma
Calle Londres
Amsterdam Street
Calle Regina
Avenida Juarez
Neighborhoods such as Coyoacán and Roma Notre as mentioned earlier are also great places to walk and take in the surroundings.
Be sure to have some comfortable walking shoes on and always pay attention to your immediate surrounding (no matter what neighborhood you find yourself in).
Walking around the Neighborhoods in Mexico City is not only good for your health but will give you chance to discover new things
Planning A Trip to Mexico
Are you in the middle of planning your trip to Mexico? There is plenty of advice for Mexico.
First of all, I recommend you check out my guide on backpacking Mexico if you'll be traveling around with your backpack.
If you'll be following the gringo trail you may want to get off the beaten track every now and then.
I recommend you follow the usual travel safety tips written on this blog and stick to the safe places in Mexico where you can relax and still experience life outside of the tourist locations.
Travel Insurance for Mexico City
I always recommend backpackers and travelers (no matter who you are) use World Nomads Insurance for fully comprehensive cover.

If you are due to travel soon, you can get a Get A Free Quote by clicking the link or the image above and filling out your details – that way you'll get instant cover from the exact date that you choose.
On many occasions World Nomads has provided me with reliable insurance cover for travel in Latin America and the rest of the world.
Mexico City Travel Tips: Final Words
As mentioned at the beginning of the guide, to experience this mammoth city properly you do need to plan your time.
Many people leave this city without seeing a quarter of what it has to offer. Or without ever leaving the centro historico area.
Planning an itinerary before you go is recommended and being smart when it comes to topics such as transport will help you out greatly.
Will you explore more of the city and its neighborhoods? Read more tips in this Mexico City travel blog for more tips for traveling here.
📌 Like this article? Pin it…
Missing something? Got tips, tricks & advice we can learn from?
💬 Leave a nice comment or let's start a conversation below!
---
"Dear friend! Some links in this post contain affiliate links. Meaning, if you click through and make a purchase, book a hostel or sign up for a tour, I may earn a small commission at no additional cost to you. Your support means a lot and helps me to keep traveling and maintaining the quality of this site for you."