Welcome to this Mexico City travel blog!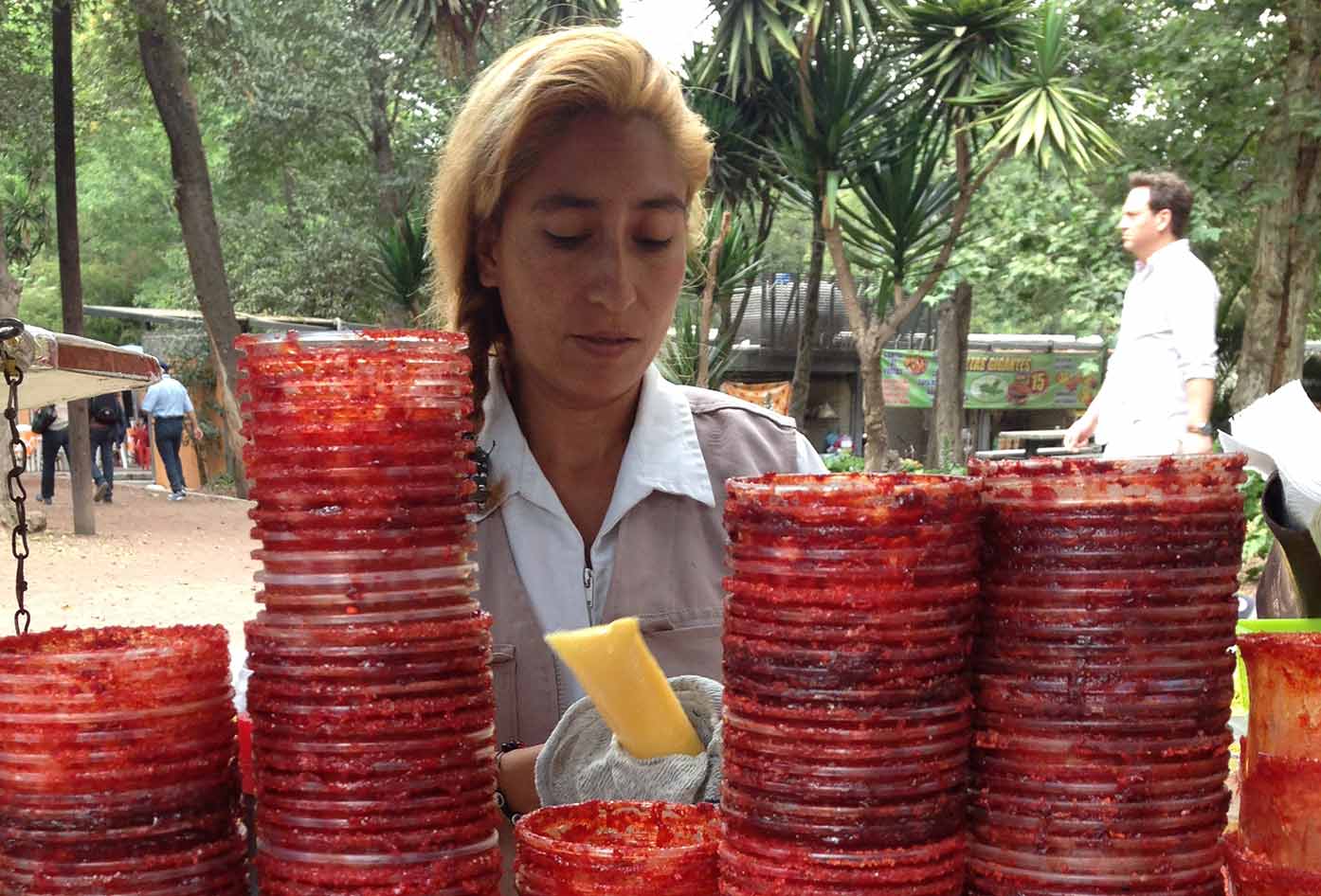 This page is full of tips, tricks, and extremely useful travel advice for anyone traveling to Mexico City.
Arguably one of the liveliest cities in North America, Mexico City is one of the best to visit and to experience authentic Mexican culture.
With busy streets, markets, museums, and nightlife that goes on until late every night, there really is something for everyone here.
Mexico City Travel Blog
As well as having lots to see and do, it's also one of the best for trying out Mexican street food, which you can find on literally every corner.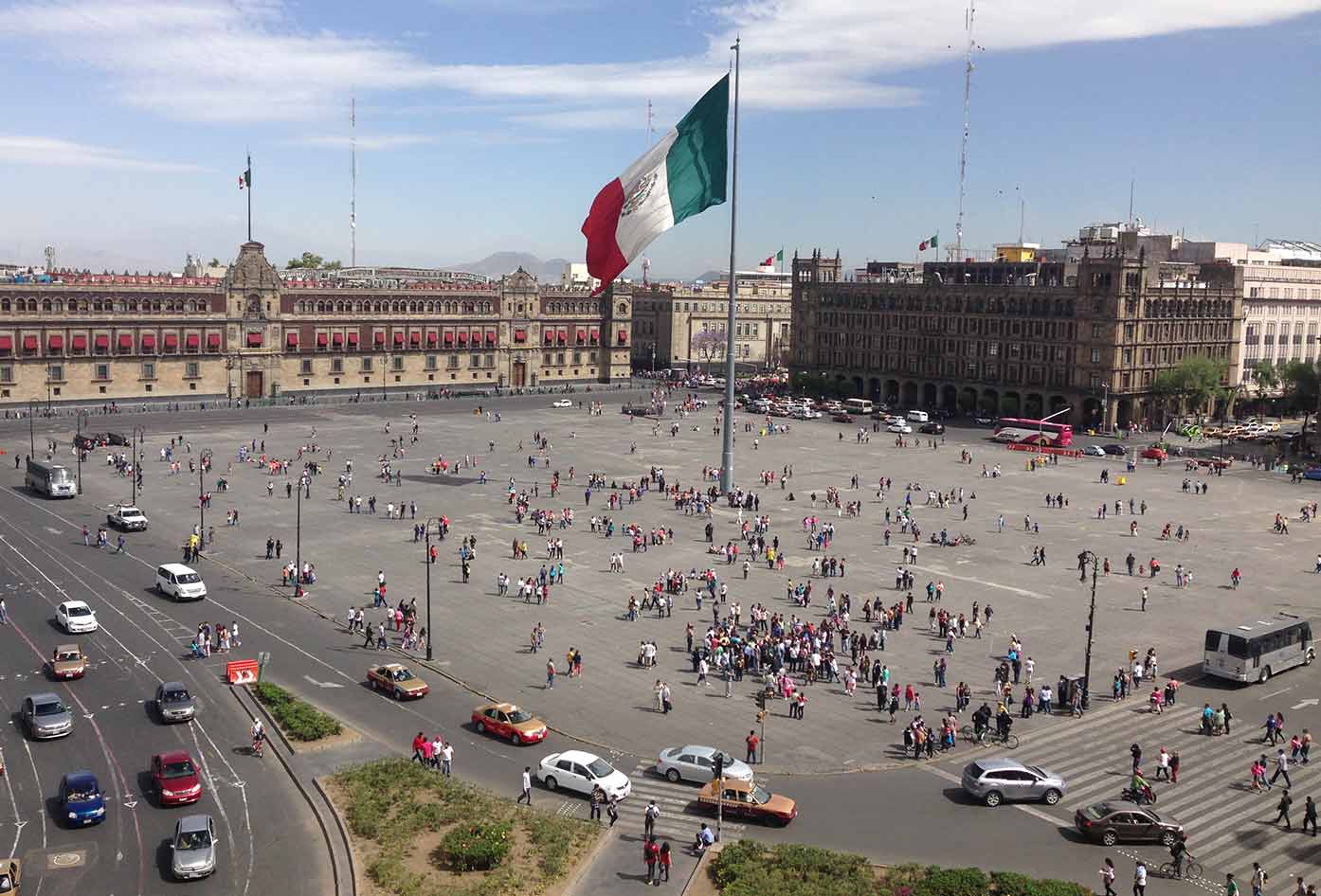 Have you got a good idea of how many days to spend in Mexico City?
In this guide, we'll explore this bustling, vibrant capital, with ten of my best tips for you to have the best experience possible. So even with as little as 5 days in Mexico City you should find these tips useful.
Safety in Mexico City
As with any large city, petty crime is a nuisance yet unavoidable truth.
In Mexico City it is no different, so be sure to avoid weary flashy clothing or accessories.
Some areas of CDMX can be very poor, so it's wise to either avoid these areas or to dress down when strolling through.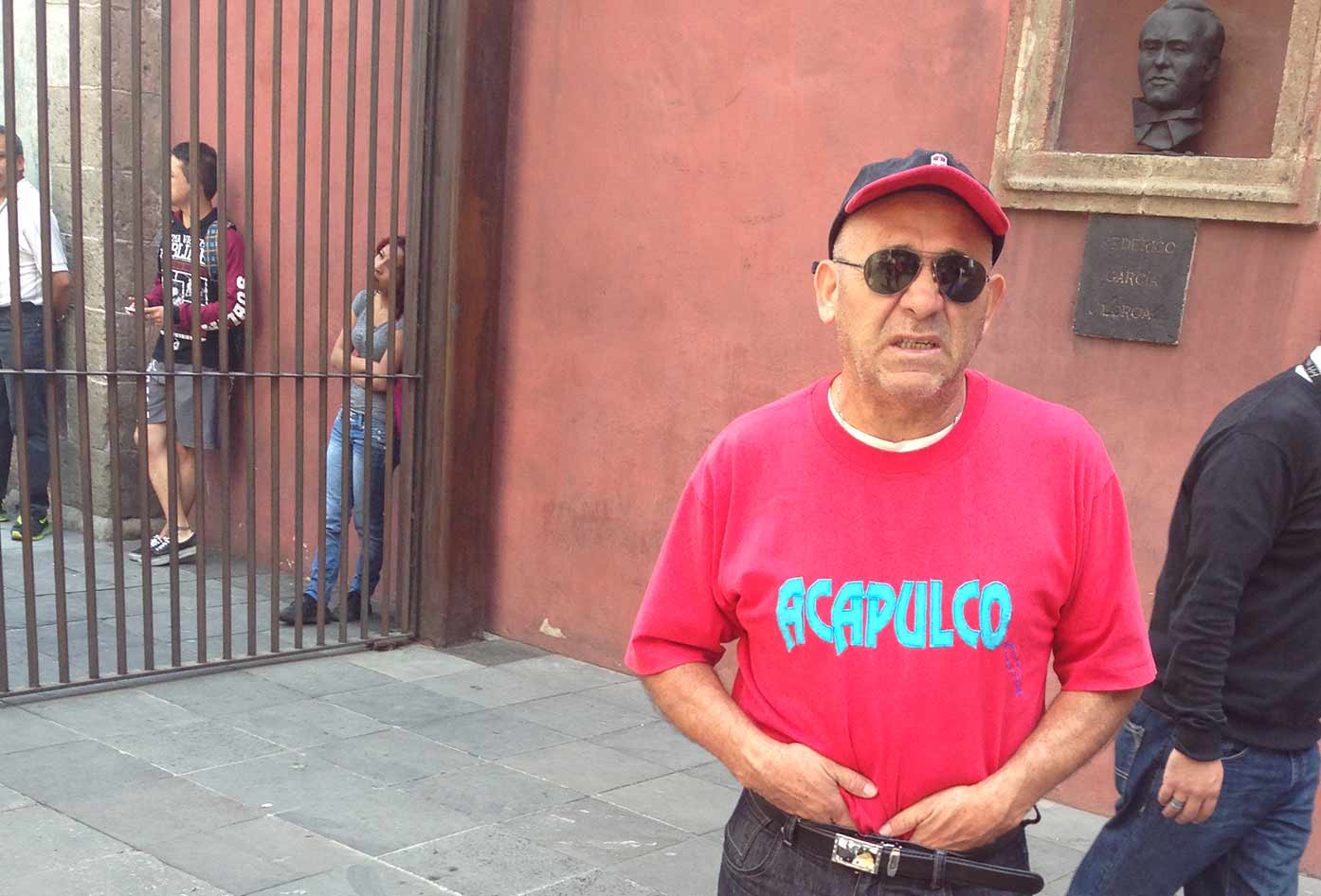 Another thought about staying safe is when using transportation.
In my experience, the roads and driving were what shocked me the most. Make sure you wear a seatbelt when getting into taxis or buses!
Traveling in a hectic city means accidents are common. Especially if catching a ride around the peak hours.
I saw a car crash right in front of my hostel on the first day. So it definitely opened my eyes to stay safe in whatever way possible.
Public Transport in Mexico City
Mexico City has three main methods of transport: Taxis, Buses, and the Metro.
Believe it or not, my preferred option was the Metro, which seems to warrant a negative reputation from most.
In my experience, the metro was great as it connects the whole city including the airport.
I never felt unsafe whilst riding, and there is also a private waiting section for women and children only.
A one-way trip costs just 5 pesos ($0.25)!
Taxis are also another great option, as you'll never have to spend much time looking for one in the city.
Taxis should be affordable, however, in many peoples' experiences, the drivers may try to unfairly inflate the rates.
We will cover this more below. The Metro Bus is another good option and connects many parts of the cities up.
To be honest, I didn't use this option; however, my friends said it was fast and a good way of getting to the airport and local bus stations.
Take a moment to read this comprehensive guide to bus travel in Mexico for a primer on Mexican bus systems.
Negotiating Taxi Rates
This is where a little Spanish can go a long way.
I don't like to generalize… however many taxi rides "somehow" had their rates increased without reason.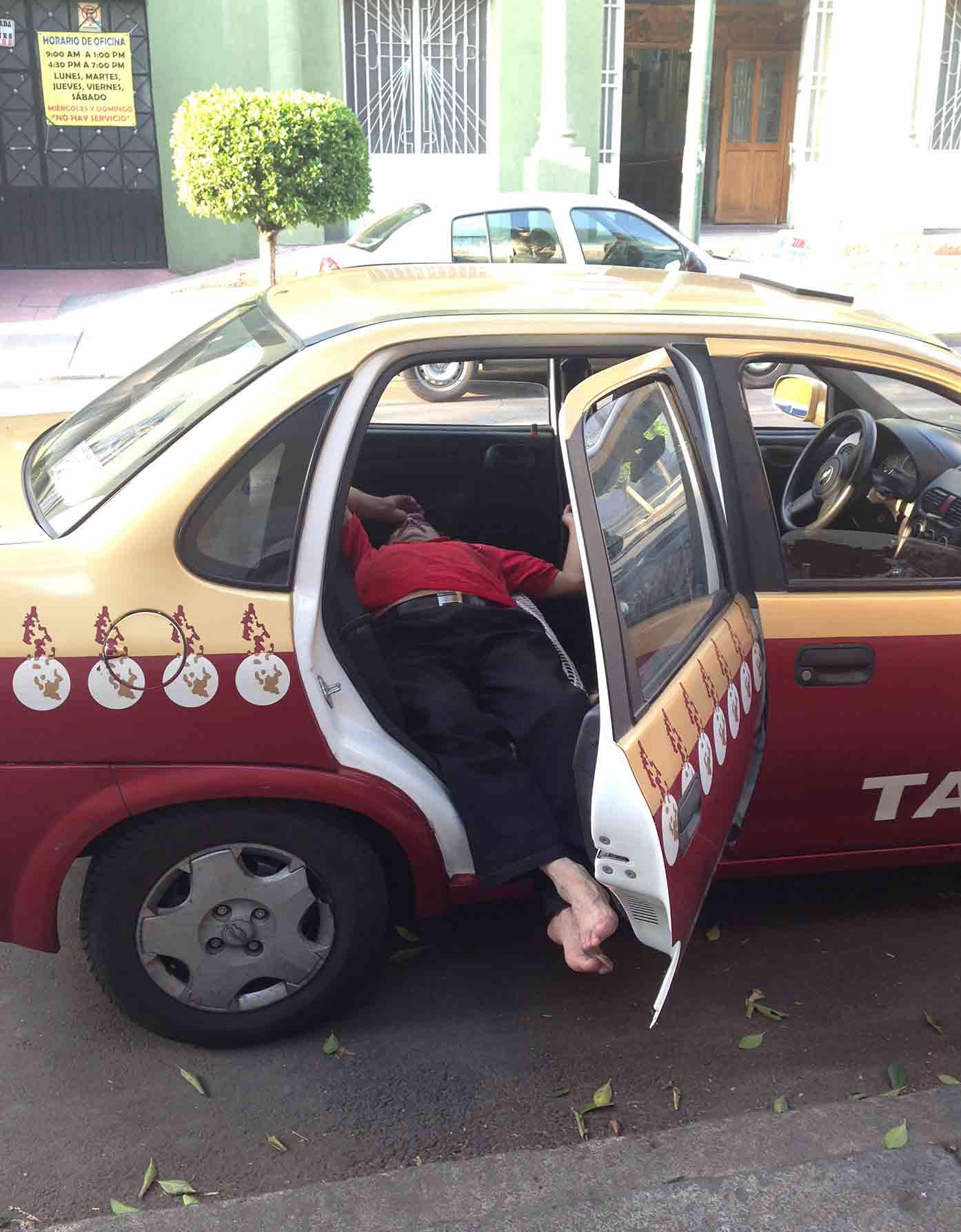 To avoid this, the best way is to agree on a rate before getting in.
You can ask "Cuanto cuesta para ir a…" which means "How much to go to …" and you'll get your answer.
After agreeing, no taxi driver has ever tried to charge me extra on top.
It would be wise to learn numbers in Spanish and some basic Spanish conversation, so you understand what he tells you too!
Duolingo is a great method for practicing your Spanish on the go, so definitely brush up both before and during your stay.
Food in Mexico City
As you may already know Mexican Food is some of the best in the world, and it's also the most simple too.
Mexico City is the undisputed king of Mexican street food and you can find tonnes of cheap eats in many different parts of the city.
The best street food includes Tlacoyos, Tacos al Pastor, and Tamales.
I recommend heading into La Roma and Condesa neighborhoods and then walking around until you find somewhere.
Prices are ridiculously cheap, and the food is very filling.
Mexico City truly is a monster. With over 20 million people living within the capital, it ranks as the fourth biggest in the world!
As a result, it can be particularly challenging for a first-timer to decide where is best to stay.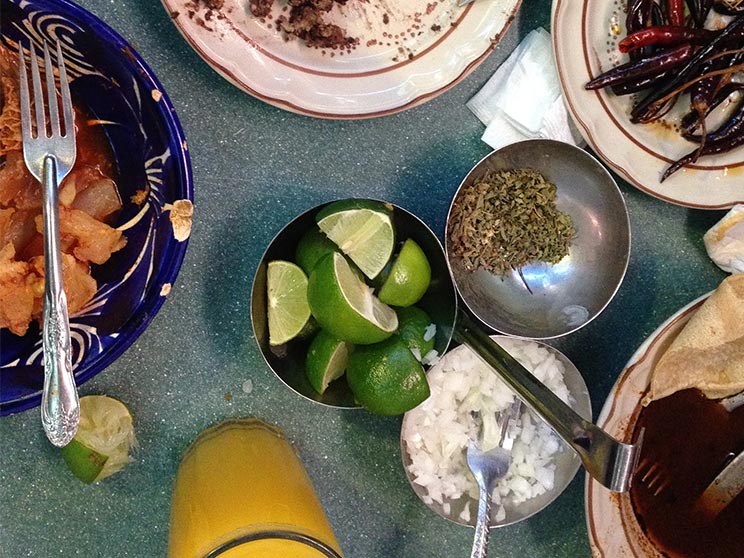 La Roma is one of the best for a first-timer, as the area is pretty safe, and there are lots of restaurants and bars nearby.
It's also considered the authentic core of CDMX (how the locals call the city), which is one of the trendiest areas.
La Condesa is also another great option, which is more up-scale with gourmet restaurants and designer shops and hotels.
Condesa is also a short walk from Chapultepec Park – one of the biggest man-made parks in Latin America.
Avoiding Illness
As with most countries in Latin America, food and water-borne illnesses are rife.
In Mexico City, you shouldn't drink tap water as you really cannot trust the source, especially as it is a heavily polluted city.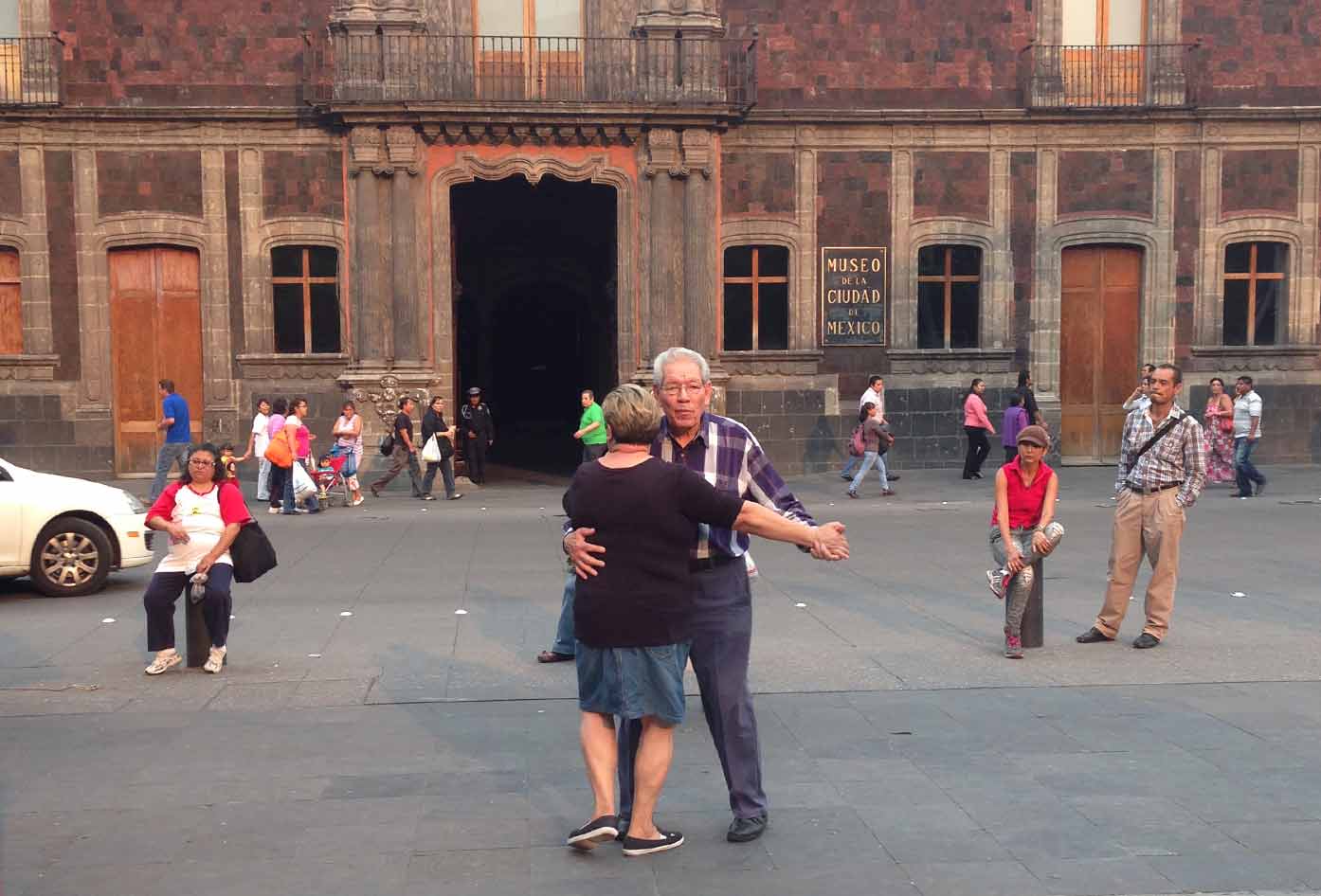 On my travels, it wasn't uncommon to meet someone who had stomach troubles from the capital or any other area of Mexico in hindsight.
As well as only drinking bottled water, be cautious of any fruits or vegetables, as they were most likely washed using tap water as well!
Buying a Local SIM Card
One of your first priorities when arriving in Mexico City! Unless you want to pay high roaming rates from your provider back home.
The two major providers in Mexico City are Telcel and Movistar.
I found Telcel to be better in terms of network coverage outside the city as well. Most Mexico city hipsters use Movistar but choose the best for you.
You can google where to find a local branch or phone shop, and the SIM cards are pretty cheap too.
I paid 100 MXP (about 5 dollars) for 3GB of internet for the month. If you hunt around enough, I'm sure you can find better deals and rates.
With CDMX being one of the best Mexico digital nomad destinations it's great for connectivity with WiFi hot spots in many places.
Things to Do in Mexico City
Whilst some come to CDMX as a jumping-off point to other places (arguably the best-connected airport in Mexico), they tend to miss out on all that this great capital offers.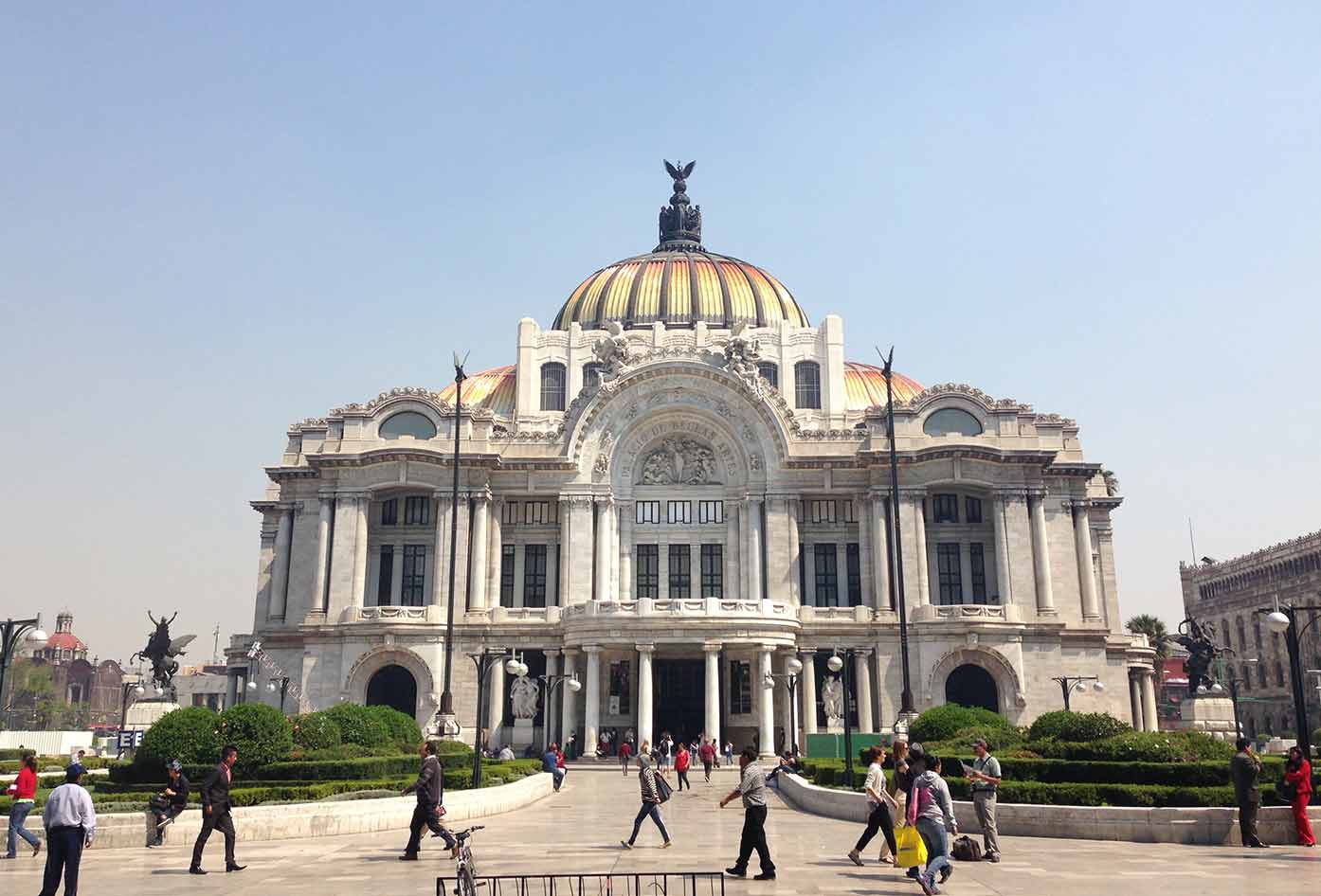 Chapultepec Forest, which is located close to the Polanco district, is a breath of fresh air (pun intended) from the rest of the city where there tend to be high levels of pollution.
See these free things to do in Mexico City whilst you're here!
You can easily spend half a day wandering through, checking out local food stalls, and chilling by the lake.
Another great visit is the Museo Nacional de Antropología, which is the biggest and most visited museum in all of Mexico.
Here you can marvel at the infamous Aztec Calendar and a plethora of pre-Columbian artifacts from its rich history.
Day Trips from Mexico City
Mexico City's great location makes it the perfect point for exploring some of the other nearby regions such as Xochimilco or Tula ruins.
The most popular day trip is to the ancient, sprawling ruins of Teotihuacan, which is roughly 45 minutes north and can be reached easily by bus.
You can also hike (or simply admire) some of the close-by volcanoes, including Iztaccihuatl, Nevado de Toluca, and La Malinche.
They are all high altitude, so I would recommend getting acclimatized and having a basic level of fitness before an attempt.
Another great, yet lesser-known gem can be reached in about 2 hours in the nearby state of Hidalgo so check it out.
The ruins of Tula are some of the most impressive in the country, but not due to their size like most others. This ancient site features many large, human-like statues and sculptures.
See these popular side trips from Mexico City you can do. Since there are many buses daily, you can easily visit these gems within a day!
Planning a Trip to Mexico City
It's important to have the right Perspective BEFORE arriving!
Arriving in Mexico City can be daunting, especially when you follow the news reports that make the country out to be involved in constant scandals or violence.
However, Mexico City is in fact a great destination with lots going for it. As long as you are prepared and heed some of the safety tips in this article, then you'll have no problem whatsoever.
Be open to the culture, and whilst it goes without saying that there will be lots of chaos, yet it is best to embrace it rather than fight it (and you may after a while love it… stranger things have happened).
Lastly, read up on what's going on in the city before you come. Look out for public holidays and cultural events happening to avoid disappointment.
It is worth noting that there are many hostels in Mexico City offering a wealth of information about current events happening in the city.
There are lots of festivals and events happening. Planning your trip around one of these would really add to your overall experience so it's good to anticipate how many days in Mexico City you'll need.
Mexico City Travel Blog
And that's all for this guide to independent travel in Mexico City.
As you now know, Mexico City is a beast of a city, and the sheer size may leave you slightly daunted.
However, with the convenient metro and metro bus options, you'll never have to worry about getting around.
If you do take a taxi, be sure to agree on a rate before getting in!
Mexico City is full of surprises, and in this article, we have given our top tips, including the best recommendations regarding food, day trips, and things to do and see.
I hope you found this article useful, and now feel more prepared for your trip to CDMX!
See this guide to some of the safest places in Mexico to visit if you'll be venturing outside of the capital during your stay.
📌 Like this article? Pin it…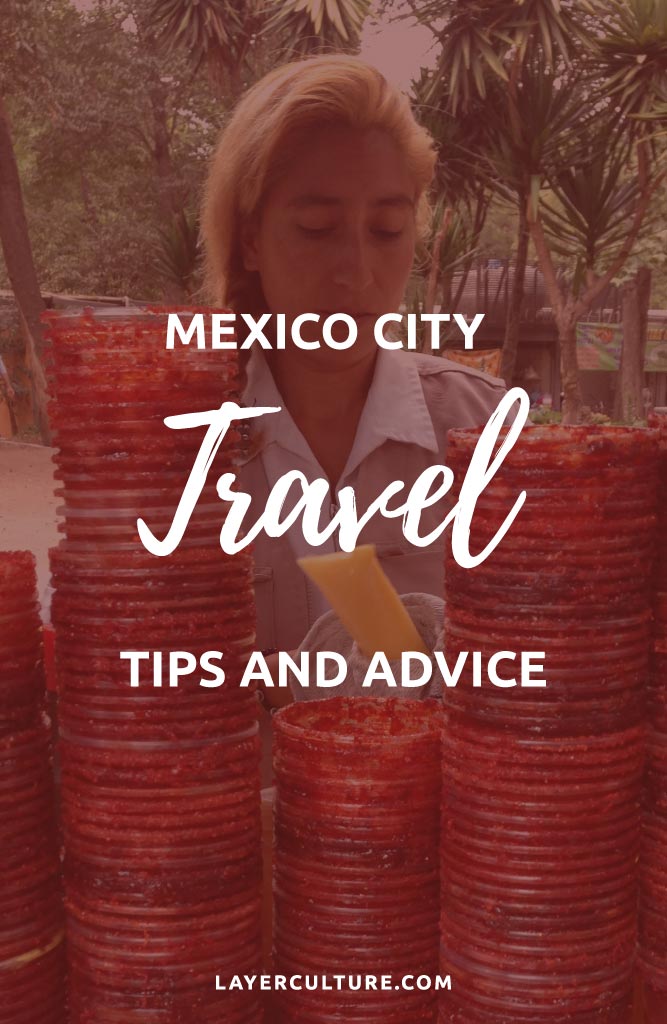 Did this Mexico City travel blog help you navigate your own trip?
💬 Leave a comment below or let's start a meaningful conversation…
---
"Dear friend! Some links in this post contain affiliate links. Meaning, if you click through and make a purchase, book a hostel or sign up for a tour, I may earn a small commission at no additional cost to you. Your support means a lot and helps me to keep traveling and maintaining the quality of this site for you."