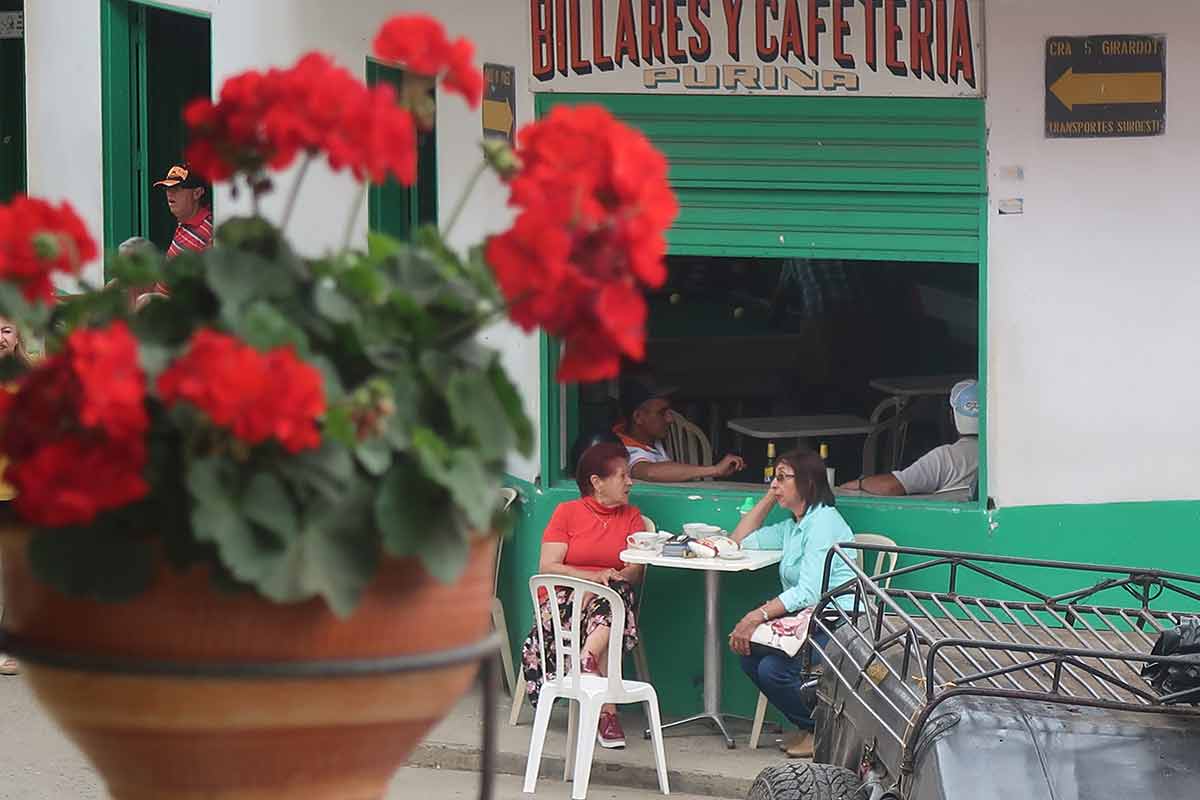 Are you looking for ways of getting from Medellin to Jardin?
Jardin is a beautiful place and one of the more popular Antioquian towns to visit for both Colombian and international tourists!
Visitors enjoy time wandering the streets, drinking coffee, people-watching in the main plaza, and enjoying various outdoor activities.
It's a laidback town, perfect for recharging and taking things easy while also enjoying yourself.
Getting from Medellin to Jardin
If you need a break from the hustle and bustle of Medellin, you can get from Medellin to Jardin very easily. Today, I will show you how!
Jardin is known for many things, with coffee being one of my personal favorites, but its unique fauna and flora truly stand out.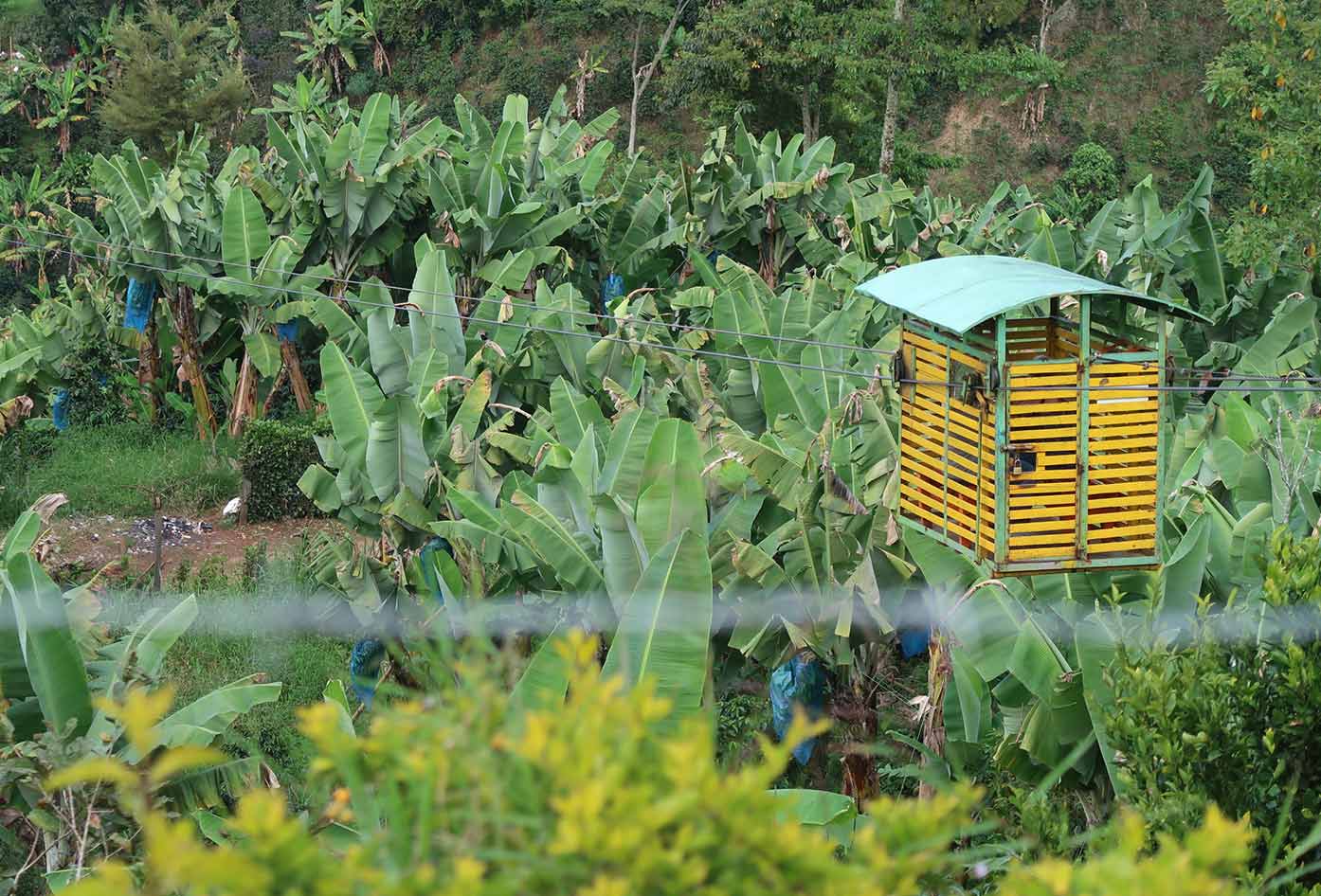 If you're ready to explore it and also take advantage of everything else Jardin has to offer, I will show you exactly how to get from Medellin to Jardin and have an unforgettable experience.
Where Is Jardin?
Jardin is located in the Antioquia department and it's only 4 hours from Medellin by bus and a little over 5 hours from Bogota.
Antioquia is in the central northwestern part of the country and it's mostly a mountainous area. For coffee farm tours it is my favorite.
If you want to get from Medellin to Jardin, you just need to head to Terminal del Sur and buy your bus ticket.
Rapido Ochoa is the top company to travel to Jardin and their buses leave frequently throughout the day.
What Is Jardin Colombia Known for?
Jardin is known as one of the best colonial towns in Colombia.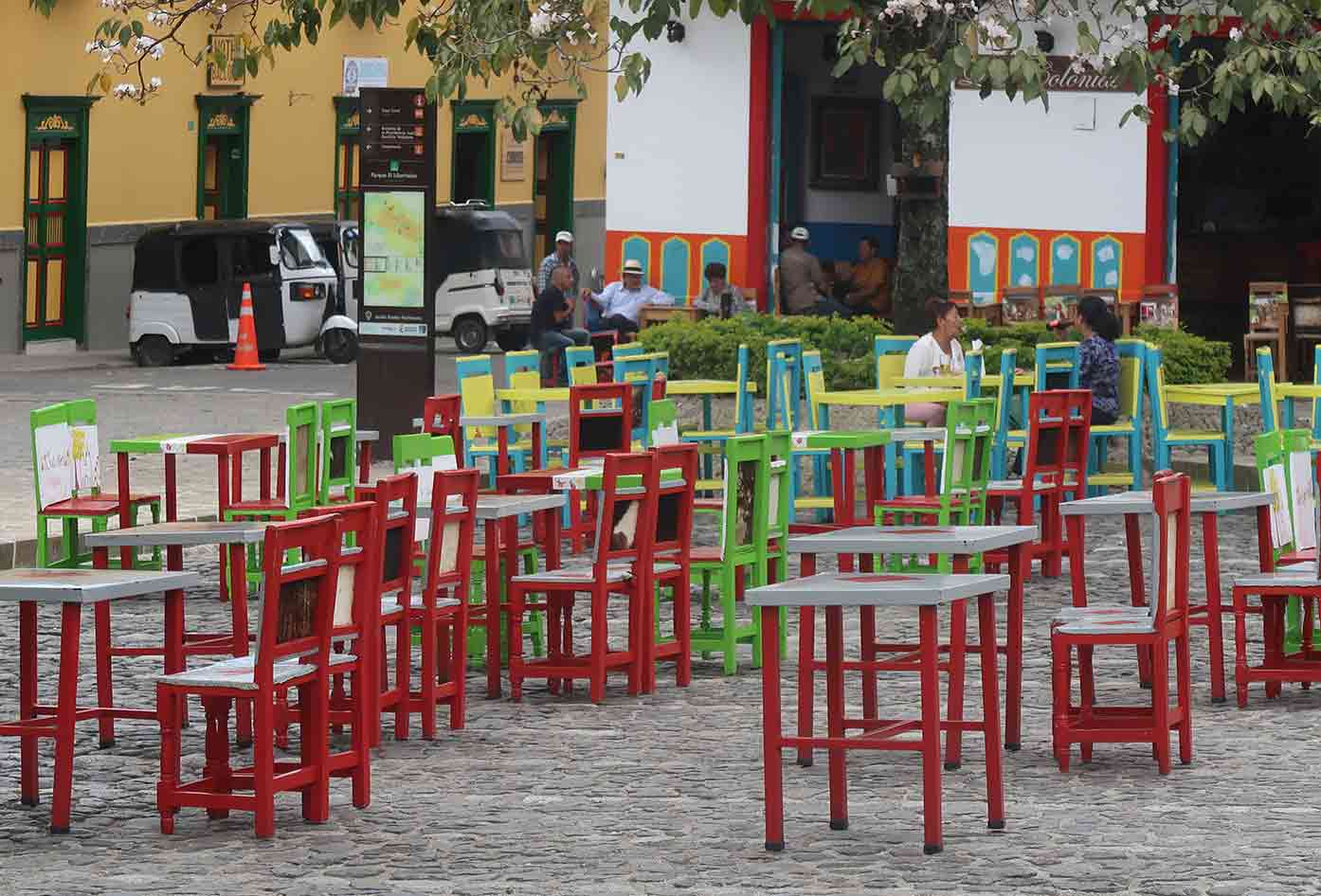 Not long ago, it was a hidden gem among travelers, but more and more people have become interested in this small town.
It's the perfect destination to just slow down and enjoy the lovely weather. Jardin is also known for its unique fauna and flora, so I recommend you visit the Reserva Natural de Rocas.
Is Jardin Worth Visiting?
Yes, Jardin is very much worth a visit! It's one of the most colorful colonial towns you'll ever explore and it's so beautiful, that you'll have a memorable time there.
It's an inviting town that will make you feel at ease and it's a great place to enjoy a good cup of coffee, explore natural life, and take advantage of many different activities.
Getting from Medellin to Jardin will not be a hassle and it's the perfect destination to avoid overwhelm.
How Many Days Do You Need in Jardin?
Jardin is a small town and even though there's plenty to do here, spending two or three nights will be more than enough time to recharge and enjoy yourself.
You can easily see the best Jardin has to offer during this time and rest a bit so you can go on with your itinerary or go back home feeling replenished.
If you just want to relax, you can spend your time strolling around, eating good food, and exploring coffee shops.
If you still want some adventure, you can visit a coffee farm, ride the cable car, or go birdwatching.
Jardin From Medellin Travel Advice
No matter whether you are traveling from Medellin airport to Jardin or from another part of the surrounding areas of Medellin you'll need to head towards the south of the city.
Getting to Terminal Sur in Medellin
If you want to get from Medellin to Jardin, the best way to do that is by bus.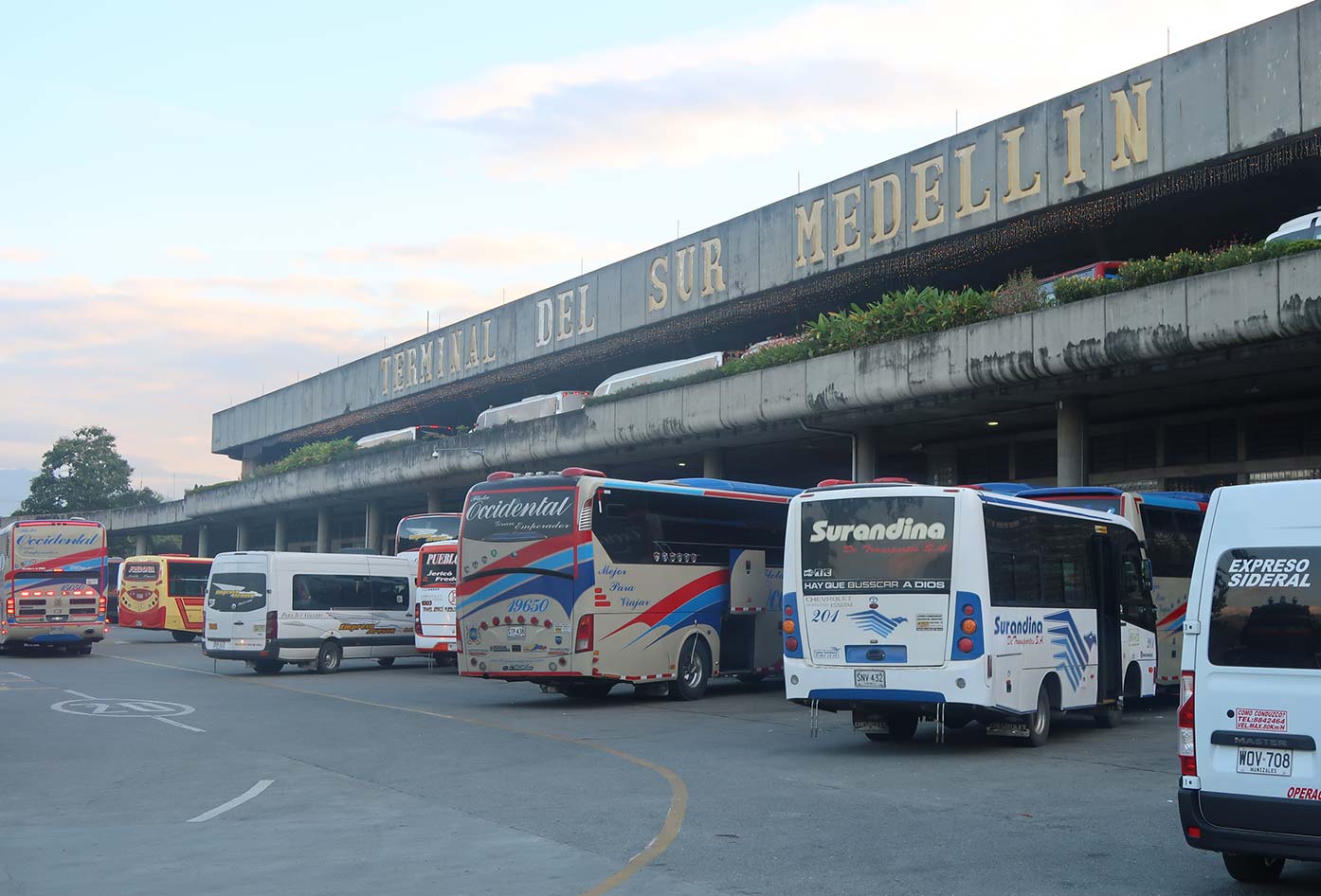 It's inexpensive and it will only take around 4 hours, so the trip is not super long. To do that, you have to get to Terminal Sur in Medellin.
You can take a bus there by taking one of the bus routes that pass nearby, such as 313, 304, and T4 019, or you can hop on Metro A if you want to save a little.
Alternatively, you take a registered taxi to Terminal Sur.
Buying Your Ticket
As mentioned earlier, Rapido Ochoa is the main bus company that travels from Medellin to Jardin.
Once you get to Terminal Sur, head to booth #38 to buy your ticket. The price is 25.000 COP or around $6.
One thing to keep in mind about Rapido Ochoa is that the seats are allocated, so try to book your seat in front of the boss.
Once you arrive in Jardin, you'll get off near the main square.
Bus from Medellin to Jardin
If you're traveling from Medellin to Jardin by bus, you should follow a few tips to enjoy the journey as much as possible.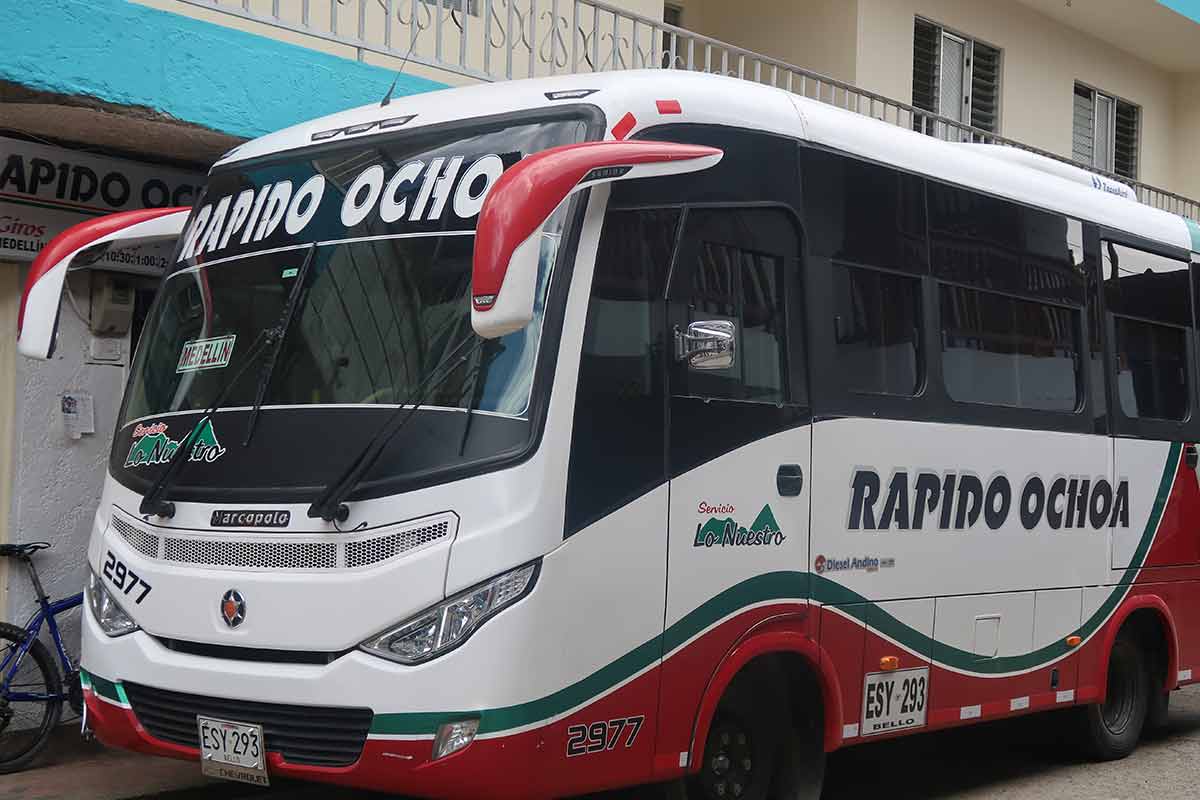 You'll be sitting on a bus for around 4 hours, so make sure you have some entertainment, snacks, and water.
Additionally, keep in mind delays can happen when traveling by land in this country. Also, do your research to avoid busy travel days such as holidays or weekends, when people may flock to Jardin.
Where to Stay in Jardin
There are many great places to stay in Jardin, so it can be difficult to narrow it down.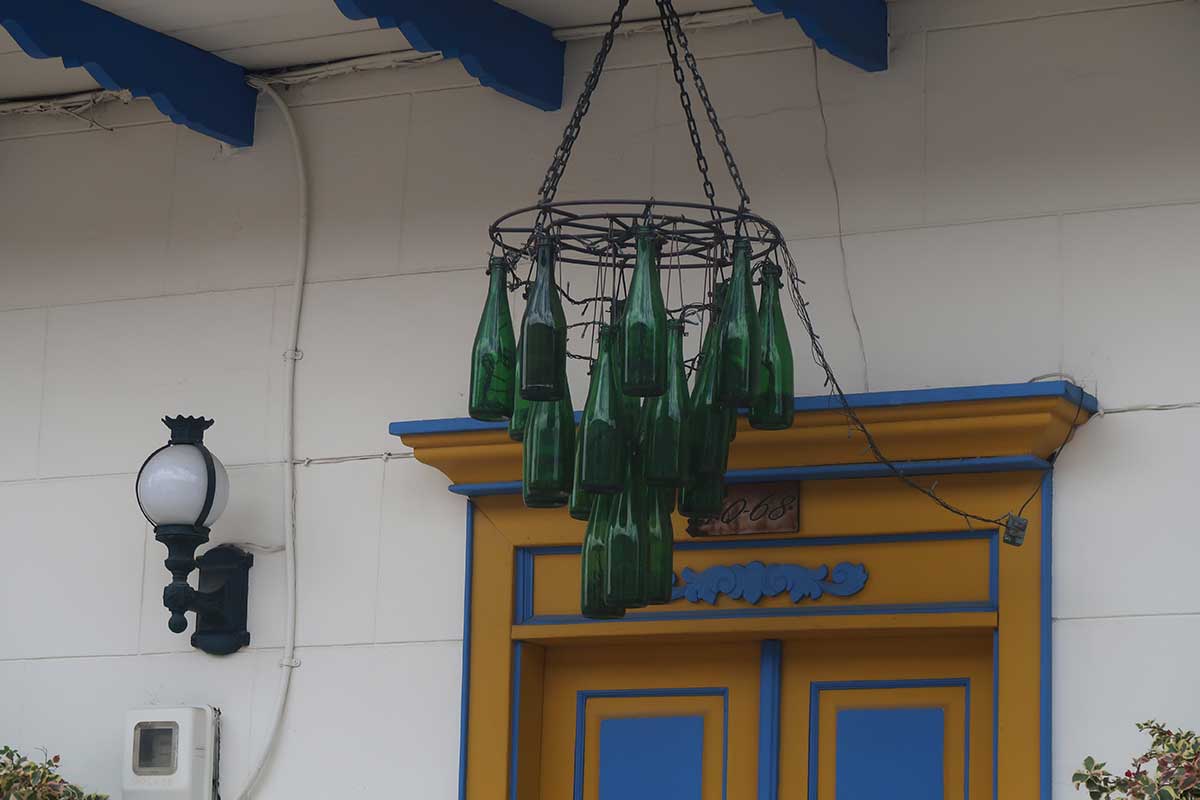 Luckily, Booking.com and HostelWorld will help you browse all the available options and book your stay.
To narrow things down a bit, here are a few suggestions:
These are a few of the highest-rated hotels and hostels in Jardin!
Just make sure you read the reviews and do your research to choose the right option for your needs.
Things to Do in Jardin
Though Jardin is a small town, there are many charming things to do.
Here are my top 4 choices on what to do in Jardin:
La Cueva del Esplendor – If you want to see something majestic, visit this beautiful cave. It's one of the main attractions in Jardin and you'll enjoy every minute there.
Chorro Blanco – This is a huge waterfall and it's not on Google Maps, so it's definitely worth your time. You won't find many tourists there, so you'll be able to enjoy the waters and the natural beauty.
Cafe Jardin – If you want panoramic views from above, this is the place to go!
Main Square – The Main Square of Jardin is the perfect spot to people-watch, get the feel of the town, and enjoy a nice cup of coffee.
Got Travel Insurance for Colombia?

Designed by travelers, for travelers, World Nomads covers more than 150 adventure sports and activities so you can explore your boundaries.
How to get to Jardin from Medellin
Jardin, Medellin is one of the most charming places you'll ever visit.
If you'll spend most of your time in Colombia in big, exciting cities, going to Jardin will allow you to slow down.
You'll be able to reflect on your experience so far, rest a bit, and explore a gorgeous and unique colonial town.
Read more about things to do in Jardin in my dedicated travel guide.
📌 Like this article? Pin it…
Did this guide help you plan your trip to Jardin from Medellin?
💬 Leave a comment below or let's start a meaningful conversation…
---
"Dear friend! Some links in this post contain affiliate links. Meaning, if you click through and make a purchase, book a hostel or sign up for a tour, I may earn a small commission at no additional cost to you. Your support means a lot and helps me to keep traveling and maintaining the quality of this site for you."