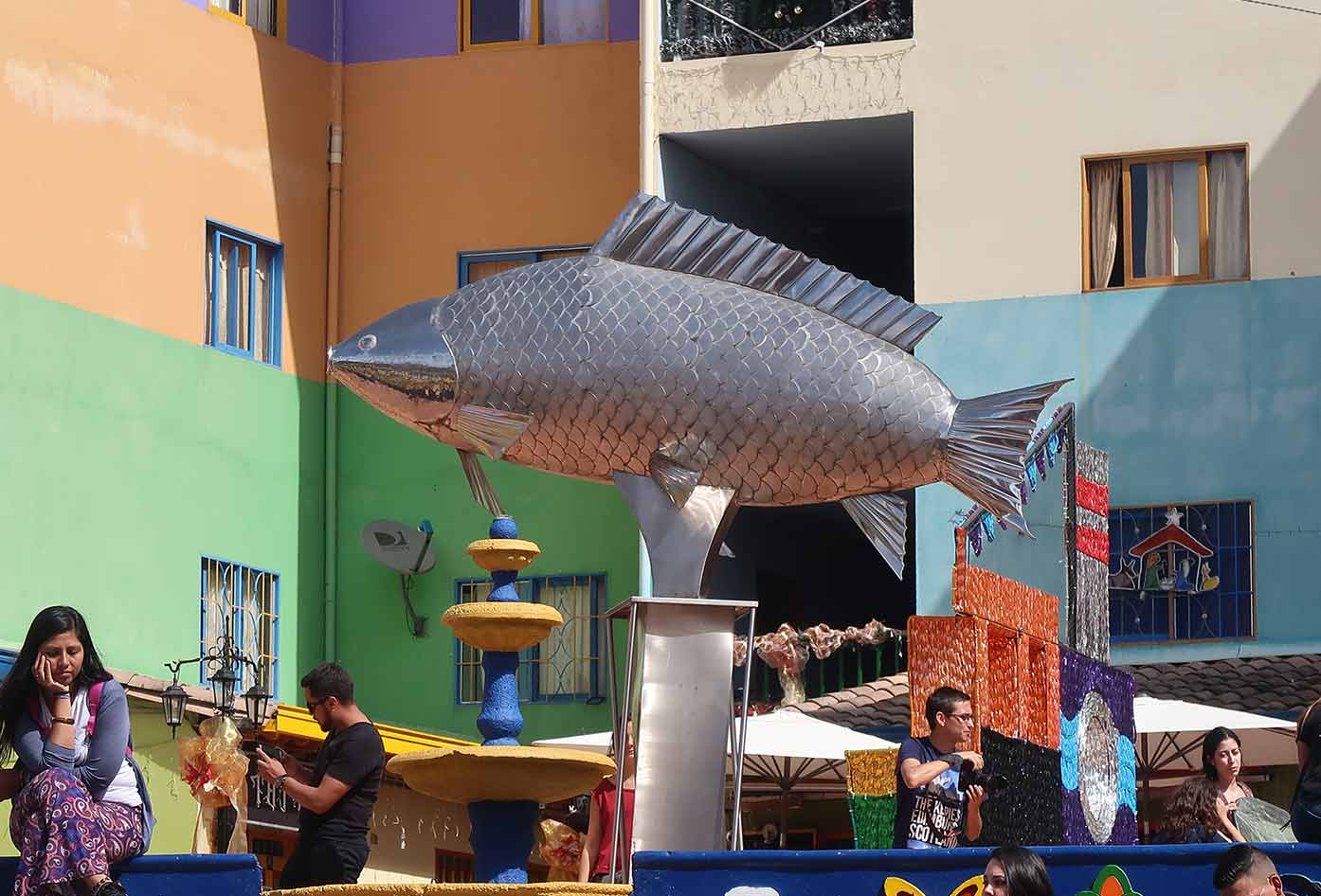 Are you thinking of traveling from Medellin to Guatape?
Below I'm going to show you the most efficient way to get to Guatape, one of the best attractions to visit from Medellin.
Medellin is the second-largest city in Colombia! The weather is great, but if you really want to make the most of your stay in Colombia, you'll need to get out of the city and see what else the region has to offer.
As you may already know Medellin is one of the most important cities in Colombia, and not only can you enjoy spring-like temperatures all year round, but there are some great places to visit nearby.
Getting From Medellin to Guatape
Guatape is a small town you can visit and if this is your first time in Colombia or leaving Medellin you love the vibe Guatape has to offer.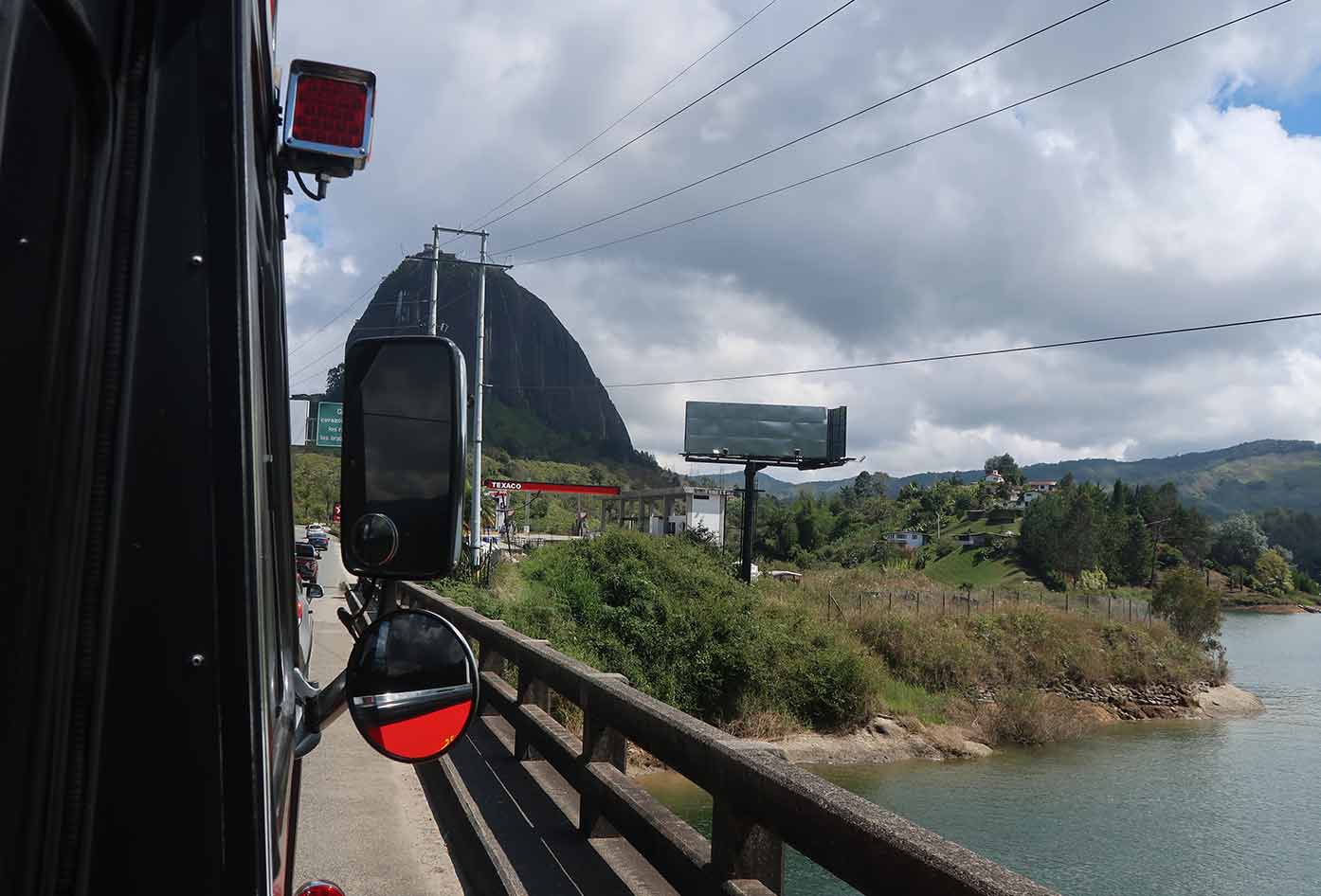 Depending on what you want to see, if you have more than 24 hours to spend in Medellin, you can easily get to Guatape and return on the same day. This special tour can take care of all the logistics for you.
For an adventurous experience I recommend you take the local bus to get yourself acquainted with traveling around Colombia by bus; if you haven't already.
After seeing all the things to do in Medellin a trip to Guatape is a great destination to be able to connect yourself with a more rural setting.
However, don't expect it to be too quiet, Guatape has many visitors and tourists from all walks of life.
Getting From Medellin to Guatape Map
See the map below to get a better idea of the journey.
It can take between 55 minutes and 1.5 hours to get here from Medellin. There are various ways to get here whether it's by car or taxi.
Or, if you're traveling a big group maybe you are thinking of going with a group tour that I mentioned earlier?
Many people also choose to spend one or two nights here which is also recommended if you want to see more than just the town of Guatape.
El Peñol
If you're not in a rush, there are things to do in Guatape such as the hike from town to La Piedra or do something more relaxed, like having lunch in one of the many restaurants on offer.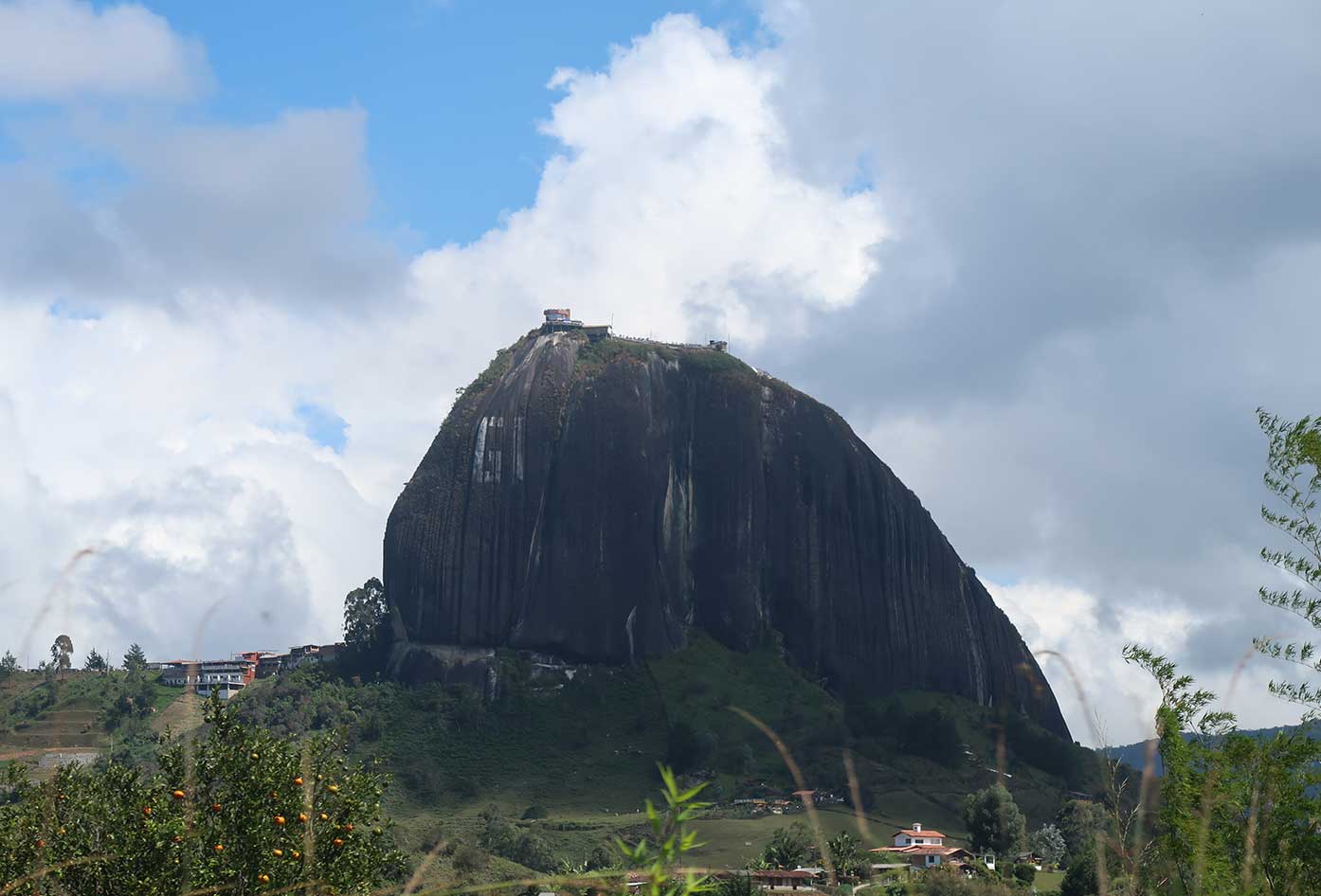 Whether you decide to go by bus to El Peñol or think it'll be more time-efficient to take the tour, going by the public transport is relatively easy.
All you need to do to be able to get to Guatape from Medellin by bus is head to Medellin's Terminal Norte.
The bus terminal which is located in the north of the city.
To get there you have a few options. One, you can take a taxi (best if traveling in a group or not on a budget) or two, take the metro.
For the Metro option: Head over to the Caribe station. Note that the bus leaves from here various times a day.
Since Guatape is located to the east of Medellin you will find the buses leave from this terminal.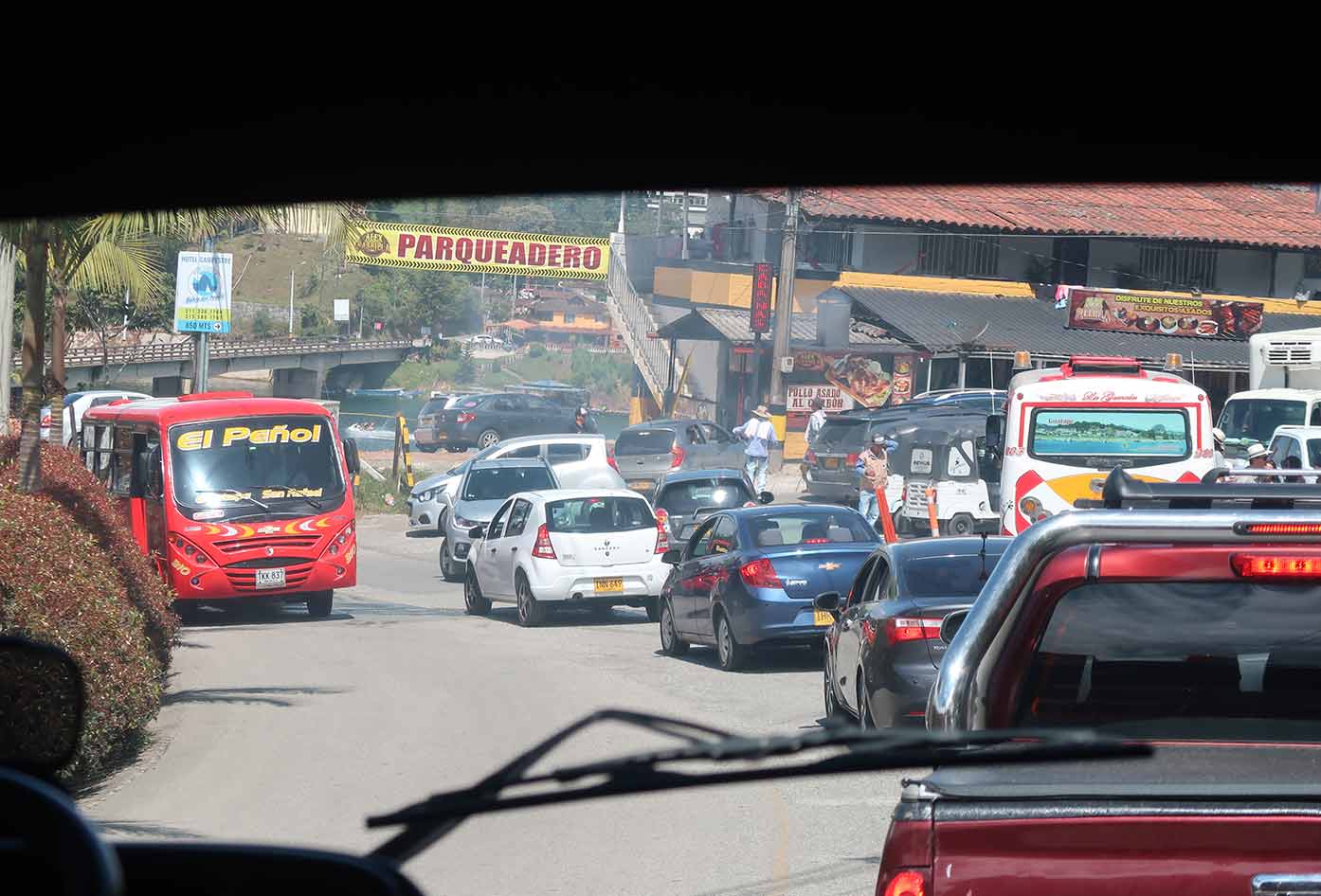 Once you have left the Metro station and crossed the bridge across to the station. You then need to walk down the stairs to the ground floor.
The ground floor is where you'll find all the bus companies and ticket booths.
Each bus company has a different company that offers transport to different places in Colombia, so look out for the company that says Guatape.
Medellin to Guatape Ticket Advice
An important thing to remember is that the bus to Guatape is direct and you must pay by cash.
The price should be $14,000COP per person. As I said earlier you'll need to book your return ticket once you arrive in Guatape.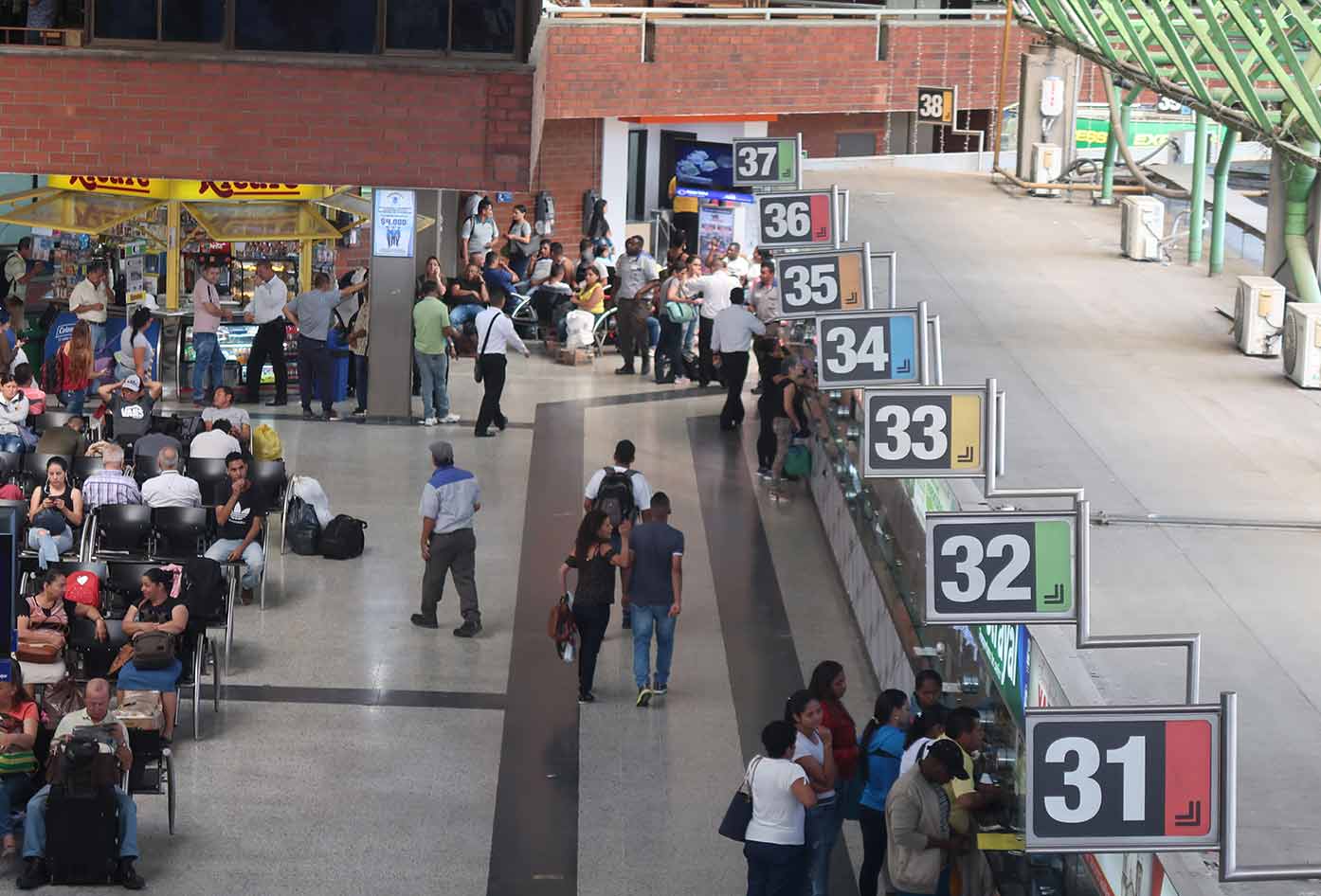 On the ground floor of the bus terminal, you find a food court where you can buy snacks and refreshments for the journey.
The bus will drop you off at the entrance to the town or you can stay on until the terminal if you choose. If staying at the Happy Budda contact them first as they have daily transportation from the town.
If you're traveling to Guatape for the day and you want to get back to Medellin at a certain time, buy your return ticket as soon as you arrive.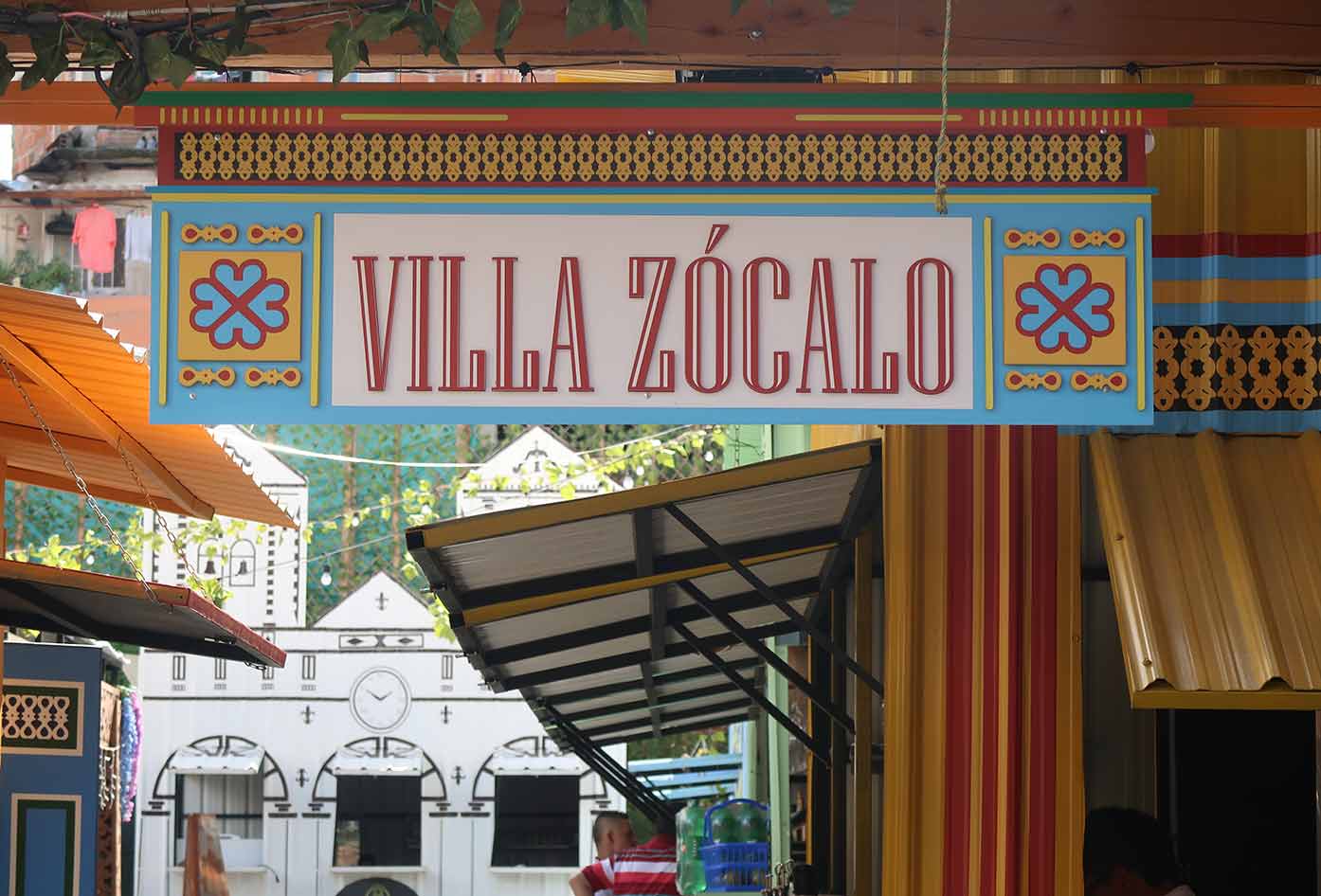 The reason for this is because you'll find that at the moment that you want to return the bus for the time you desire maybe already fully booked and the only option you'll have is to take the next available bus.
Medellin to Guatape Travel Advice
Usually, the road to Guatape from Medellin is straightforward without complications.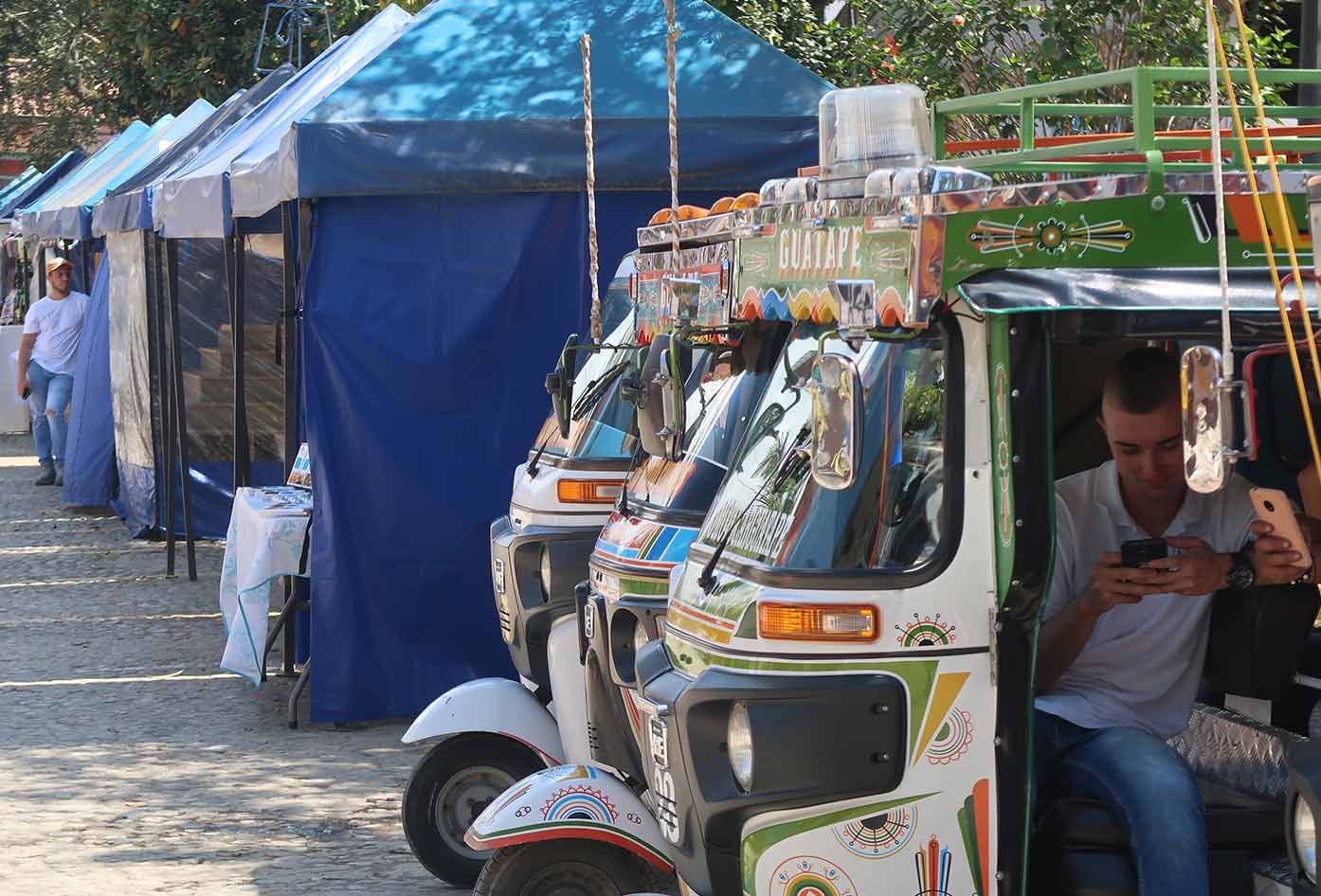 However, you can always ask the person selling you the ticket if there is anything happening on the road that day.
They usually have that information and are happy to tell you if that's the case.
So, to make your trip smooth as possible below are some pointers to keep in mind.
Here are some crucial things you'll need to know:
You need to get to the North bus terminal
Bus usaully take slighlty longer than advertised
You'll have to wait for your bus to fill up before leaving
You can only pay by cash at the bus terminal
Not so important but useful things to know:
Always try to pick your seat at the front
Keep your luggage in your sight at all times
Try to book your return ticket as soon as you arrive
You can hop off the bus before arrving at the town
If you plan to visit the La Piedra you can ask the bus driver to drop you off outside the rock.
You'll get to the rock before you arrive at the town so getting off the bus beforehand saves you money by not doubling back on yourself.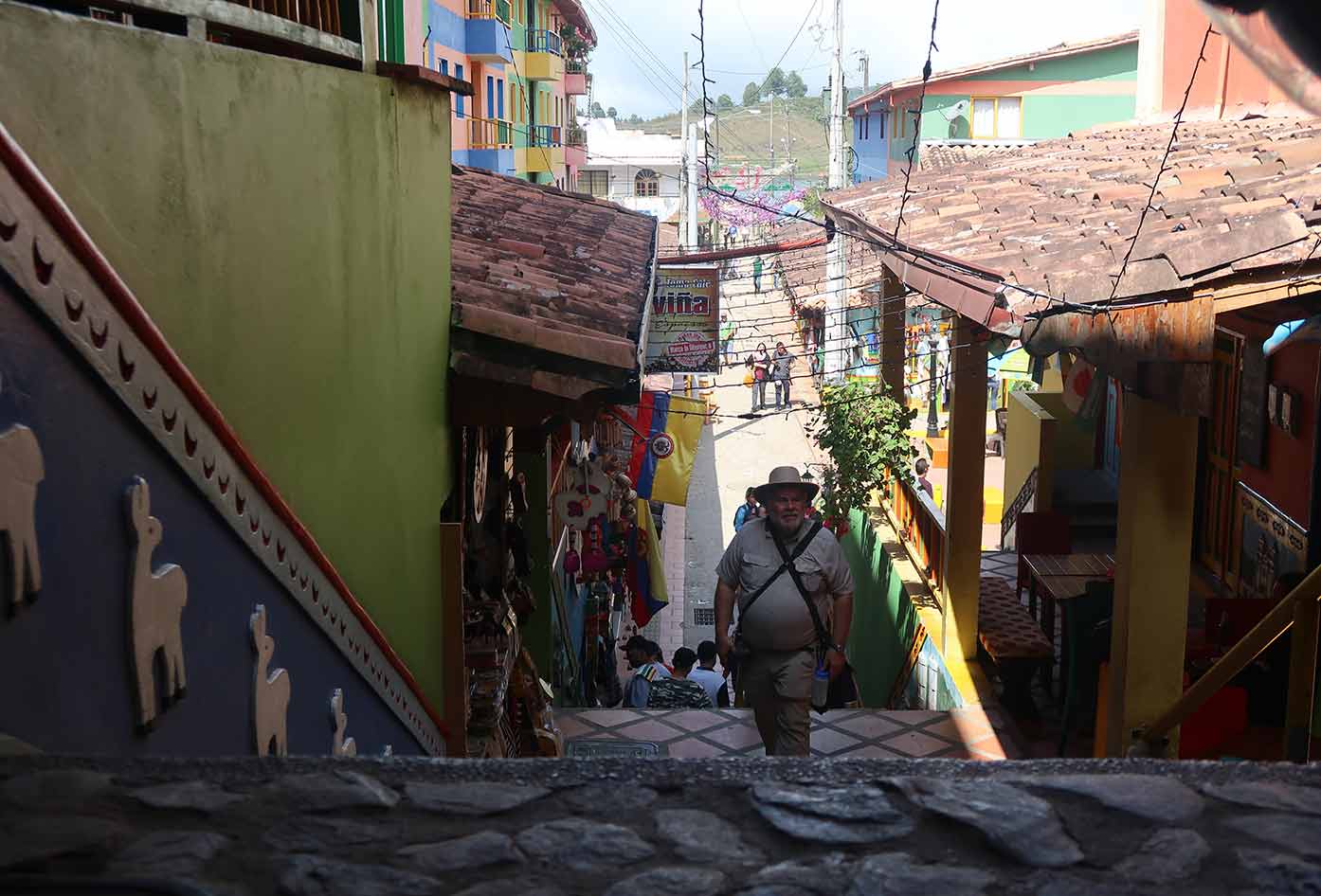 Guatape is a very colorful town with a very attractive vibe. Timing it right to get there on a day when it's not raining shouldn't be too difficult to anticipate.
However, if you have only a short time in Medellin and your day in Guatape falls on a rainy day, don't let that stop you, just remember to carry an umbrella with you.
Guatape: Travel Tips
Below I have listed some travel tips that you should find useful for arriving in Guatape.
As you may already know, Guatape is popular with people backpacking Colombia and a location Colombians visit frequently – especially on a Sunday.
If you're planning on staying here overnight, it makes sense to get a head start on the travel essentials such as accommodation and have an idea of what activities you can get involved with before you arrive.
Where to Stay in Guatape
If you have not already sorted accommodation. Here's a great place to stay in Guatape if you're planning on staying overnight.
3 reasons to stay here
Swimming Pool
Helpful Staff
Piedra del Peñol View
An amazing hostel that is popular with like-minded travelers. Famous for its spectacular views of the Piedra del Peñol and surrounding areas and not to mention the helpful staff.
---
A great recommendation for Guatape if you were looking for a luxury style hotel Bosko is a place with incredible views and a tasty restaurant.
Got Travel Insurance for Colombia?

Designed by travelers, for travelers, World Nomads covers more than 150 adventure sports and activities so you can explore your boundaries.
How to get from Medellin to Guatape
Guatape is one of the most popular pueblos to visit outside of Medellin and should be near the top of any backpackers list.
Even if you only spend a short time in Colombia and have just one or two nights in Medellin you should be able to make it here with no issue.
When you get back to Medellin you'll appreciate the way of like and tranquil vibe that can be found in places like Guatape.
Lastly, as you travel around Colombia I hope this guide has given you a better insight on how to get to Guatape and you have a great time here.
📌 Like this article? Pin it…
Did this help with your search getting from Medellin to Guatape?
💬 Leave a nice comment or let's start a conversation below!
---
"Dear friend! Some links in this post contain affiliate links. Meaning, if you click through and make a purchase, book a hostel or sign up for a tour, I may earn a small commission at no additional cost to you. Your support means a lot and helps me to keep traveling and maintaining the quality of this site for you."