When comparing Mazatlan vs Puerto Vallarta, which do you go for?
Mazatlan is one of Mexico's best-kept secrets. It's one of the nicest spots in the Sinaloan region, with an urban tinge to the rolling hills set behind the glorious coastline.
It's best described as the 'Centro Historico' by the locals. Mazatlan prides itself on its immaculate Mexican cuisine and traditions inherited from the Cáhitas such as ball games.
However! Does it shape up to the hype of Puerto Vallarta?
The tourist hub is the pride of Jalisco, with thousands of visitors every year flocking to its beachside bars and lounges.
Mazatlan vs Puerto Vallarta
We're here to pit these two Mexican hotspots against each other to see which one you should book a visit to.
Grab your bikinis and let's jump in!
Travel to Mazatlan
Situated on the Pacific coastline of Mexico, Mazatlan can be all things for all people. It's one of the best spots in Mexico to just relax on the beach and soak in some sun for a cheap getaway.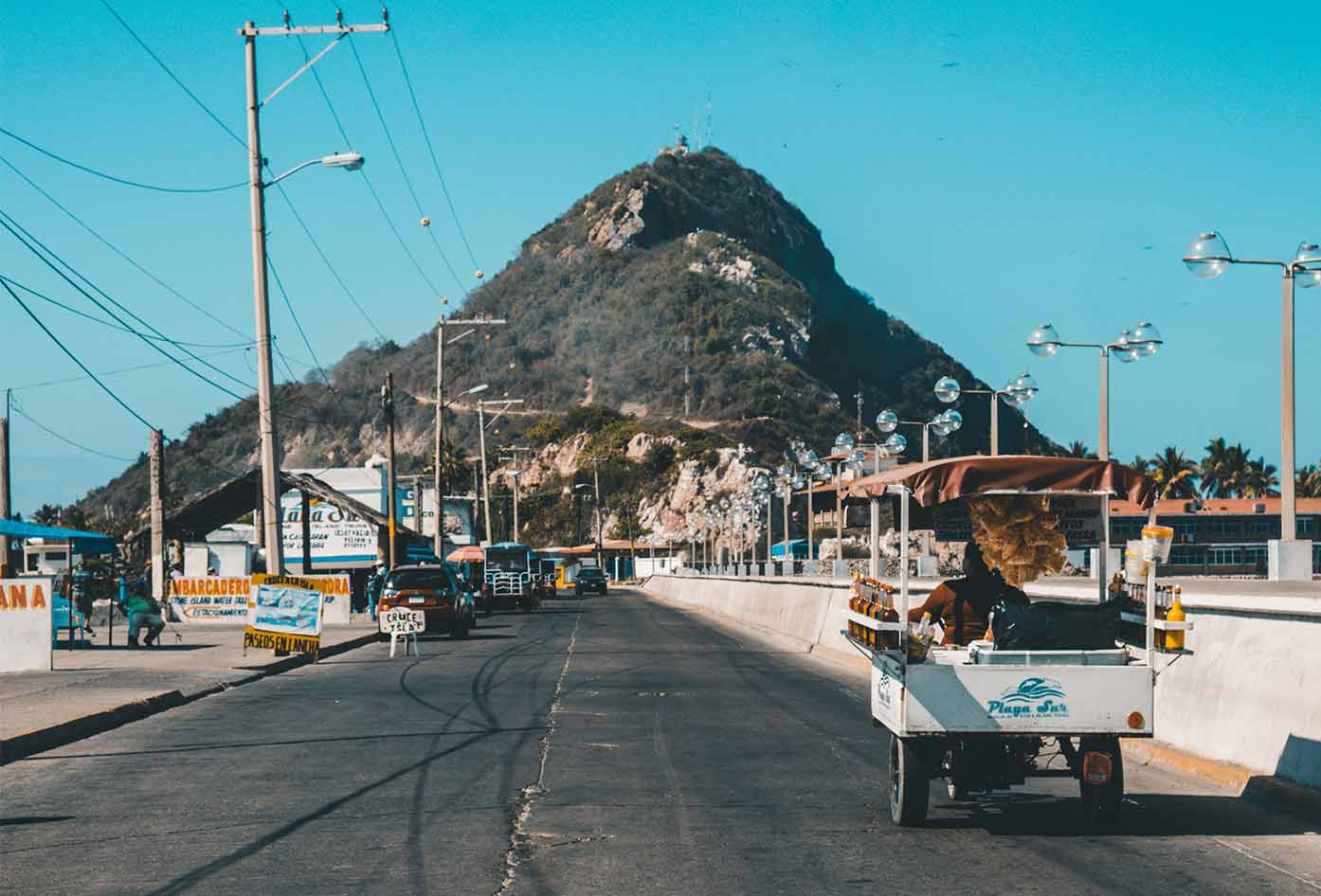 It's also one of the best places in Mexico for big-game fishing, as well as the best spot in the Sinaloan region for local history spanning back to the 1800s.
Maybe, now is a good time for travelers to rethink typical Mexican stereotypes and put those lazy and dangerous assumptions aside.
Is Mazatlan Safe?
It's incredibly safe to travel to Mazatlan since thousands of tourists visit every year on average.
The Golden zone, Old Town, or on the Malecon, feels extremely safe.
Visitors love to stay in one of the popular Five-star hotels and travel around these areas at night if they wish, as they come to life at night.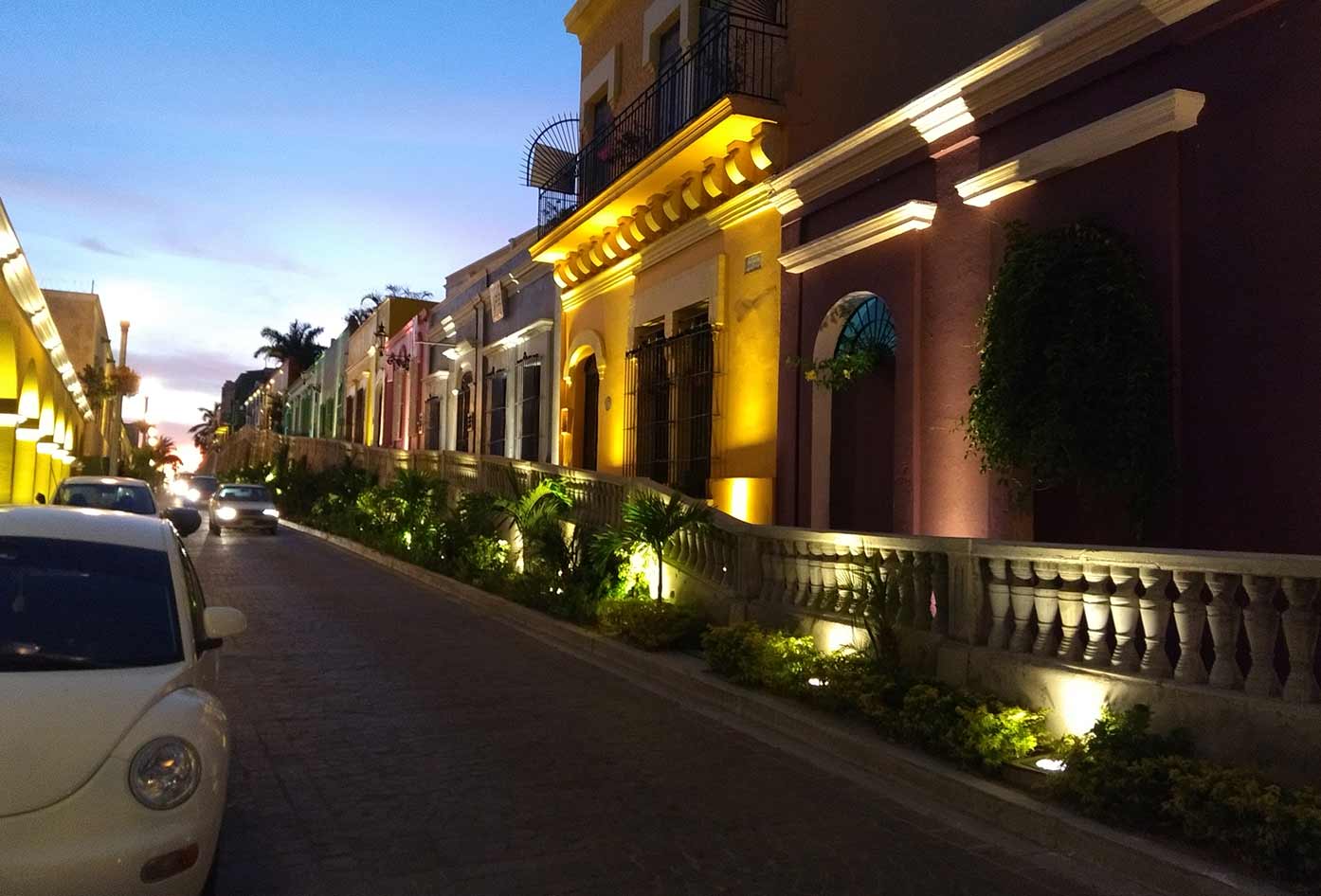 One thing many travel professionals in the industry have had to deal with in recent years is the huge influx of fake news or misleading statistics regarding safety in Mexico. Including sensational headlines or crime reports that don't provide the full context of the situation.
The police in the area are clamping down on any petty or tourist-targeted crime in the area, so it's very safe.
The irony of this is that most visitors to this region describe the area as safer than most American cities. For more info on the safety in Mazatlan, you can visit this page on safety in Mazatlan before traveling here.
Where is Mazatlán?
Simply put, Mazatlan is in the middle of nowhere.
It has this as an advantage, as the surrounding regions inland can be seen as dangerous spots.
Like Puerto Vallarta, it's situated on the Pacific coast of Mexico, just west of the Baja California Sur and the likes of La Paz and Cabo, etc.
However, unlike Puerto Vallarta, there's no major city like Guadalajara close by. Mazatlan is completely remote when it comes to proximity to major spots or other touristy places.
For the most part, most visitors hit the beaches of Puerto Vallarta due to the proximity to Jalisco, but Mazatlan is way different.
You could include both spots in one big relaxation extravaganza, but it would take a lot of travel. Mazatlan is surrounded by protected nature reserves and incredible natural wonders.
For many travelers it works out to be worth hiring a car in Mazatlan especially when in a couple and wishing to get the most out of a trip.
You can also take a bus to Puerto Vallarta that lasts around 7 hours and costs around $30US. This is a short trip for Mexico in reality.
Be sure to check out the Ado bus for all your bus travel in Mexico needs before transporting yourself around the country.
Mazatlan beaches
Mazatlan is the spiritual and cultural home of a whole race of indigenous people that existed before the Spanish arrived.
With a sweet selection of things to do in Mazatlan, you'll find it has some of the best beaches, weather, and food in all of Mexico.
It truly is an underrated location in Mexico, because many people who travel to the country don't expect anything further than good food and scorching weather.
However, Mazatlan is by far the best beach spot in the country when you consider all the Pacific Ocean options.
Taking into account the best time of the year to go to Cancun many believe the Caribbean coastlines to be the ultimate place for high-quality beaches.
But when looking for something new, trying out the Pacific coastline is a must! Especially for people already acquainted with Mexico.
Puerto Vallarta and Mazatlan are two of the best, as well as the spots on the Baja California peninsula.
For surfing, Playa Brujas is the best spot to visit which has some top-rated nearby hostels if you find yourself traveling on a modest budget or simply prefer to save your money for doing activities.
However, for the best relaxation spots, why don't you try visiting Stone Island or Playa Sabalo?
Mazatlan nightlife
One of the reasons why thousands of people visit Mazatlan every year is simply for the nightlife.
Sinaloans are envious of the residents of Mazatlan, as they have direct access to some of the best quality microbreweries in all of Mexico.
The oldest and arguably one of the best examples of this is Cerveceria Tres Islas.
Enjoy some world-class and award-winning beers in a friendly bar near the city center featuring live music Tuesdays to Saturdays.
Bier Garten is an amazing spot, featuring over 100 different beers available to try.
If you're less of a beer tasting type and more of a dance the night away type, hit up Fiesta Land for sure.
Places to stay in Mazatlan:
A giant white castle with 6 nightclubs featuring some of the most popular spots for dancing this side of Havana.
Travel To Puerto Vallarta
The spot in Jalisco has thousands of visitors every year and is one of the most competitive spots in Mexico in terms of value, experience, and climate.
Who would've thought these spots would incur so much hype, after going unnoticed for so long?
There are many that choose Vallarta over the popular spots such as Cancun, and it's easy to see why. You could just say the Tequila, but it's more than that!
Take a look at some of the things to do in Puerto Vallarta whilst you are here to get a richer insight and view of the resort.
Where is Puerto Vallarta?
If you decide to take the Pacific Coastal roads through Mexico on a backpacking or nomadic trip through the country, this is guaranteed to be one of the best stops on your trip.
Even if you decide to take the Baja route, you can catch a ferry from La Paz to Topolobampo, heading southward towards Acapulco and Guatemala. There's so much for you to get involved with here.
Puerto Vallarta is easily one of the most picturesque spots on the North American continent. Banderas Bay overlooks the world's largest ocean: the Pacific.
Vallarta is situated technically inside the region of Jalisco, but it sits on the border to the neighboring region of Nayarit.
Due to its location, it seems as though it could potentially be a dangerous spot, but it's one of the safest spots with a couple of hundred miles in diameter.
The nearest city is the historic town of Guadalajara, which is famous for its Tequila and rich history.
Is Puerto Vallarta Expensive?
Stay in places like Mio Vallarta can make average daily cost (including bed and board) for a trip to Puerto Vallarta is around $33 (USD) per day per person.
This is considerably cheaper than most of the more popular tourist spots in Mexico, including Mexico City and the spots on the Atlantic Coast.
For luxury trips to Vallarta, in place such as Marriot make the average cost around $66 (USD) per person.
The average cost for one person to take a two-week trip is just $904 (USD).
As you can see, Puerto Vallarta is a serious contender for the best budget location in Mexico. It has everything you'd need for a safe retreat at a fraction of Cancun.
Beaches in Puerto Vallarta
When it comes to beaches, Vallarta is one of the best places.
Puerto Vallarta was transformed from a natural wonder into a hotspot of hot spots when Hollywood power couple Richard Burton and Elizabeth Taylor moved to the area.
Since then, the once quiet town has drawn an endless stream of tourists, movers, and shakers.
The beautiful spot boasts fantastic hotels and world-class restaurants, but what really attracts tourism is the beautiful beaches.
As for which is the best one, Playa Las Gemelas is hard to beat.
It is a stunning beach located about 20 minutes by car from the city center. You can hire a car in Puerto Vallarta for a very competitive rate when compared to other parts of the country.
The majestic stretch of sand looks out onto clear, turquoise water. People move here just for the amazing beach, which says a lot about the people here and the amazing natural wonders.
Is Puerto Vallarta safe?
If you have concerns about the safety of Puerto Vallarta, check out this page on travel safety in Puerto Vallarta for more detailed safety tips.
In short, the safety of Puerto Vallarta is very minimal compared to the nearest major city Guadalajara. However, also see this post on safety in Guadalajara to make up your own mind and comparisons.
And by the way, Guadalajara is still 5 hours drive away inland, so there's no possibility of seeing any of the crime you hear about on the news.
Guadalajara has no direct connection to Vallarta so there's no need to worry about the proximity.
Millions of people typically visit this part of Mexico every year for the world-famous tequila that originates from here.
Petty crime can be a problem, but for the most part, Puerto Vallarta is very safe. Remember to carry a Pacsafe backpack or equivalent for your belongings and you should be fine for the most part.
Best month to go to Puerto Vallarta?
The best time to visit Puerto Vallarta is definitely between the months of April and June when the weather is pleasant enough and the room rates are still affordable.
During these months, rain is scarce and there are fewer tourists compared to the winter high season.
However, if the weather is a deal-breaker, why not compare Puerto Vallarta with the best time to visit Cancun so you can avoid the rain?
Although many do travel during the Summer months, the temperatures soar to highs of 34 degrees Celsius.
If you're interested in whale watching, however, visit from December to March when they tend to appear in the oceans.
The temperature can stoop to lows of 14 degrees Celsius, but for whale watching in North America, these are some of the higher temperatures compared to Alaska or North Eastern United States.
Got Travel Insurance for Mexico?

Designed by travelers, for travelers, World Nomads covers more than 150 adventure sports and activities so you can explore your boundaries.
Mazatlan vs Puerto Vallarta
To pick one of these two incredible spots, it would have to be Mazatlan.
The prices aren't exactly different from those in Vallarta, so it's basing it off the overall experience.
The experience in Mazatlan includes amazing nightlife and some of the best beaches in the whole country. Not to mention, it's the best spot for relaxation since it's remote within the region it's in.
There's no denying the power and influence of Vallarta on Mazatlan, but if you get the chance to pick one, it would be understandable if you chose Puerto Vallarta.
It's easier to get to and is more trusted when it comes to safety and security. Heck, why not book both?
Are you feeling adventurous or inspired yet? See this guide to some of the other safe places in Mexico you could visit during your stay.
📌 Like this article? Pin it…
Are you thinking of traveling to Mazatlan or Puerto Vallarta, soon?
💬 Leave a positive comment or lets start a conversation below!
---
"Dear friend! Some links in this post contain affiliate links. Meaning, if you click through and make a purchase, book a hostel or sign up for a tour, I may earn a small commission at no additional cost to you. Your support means a lot and helps me to keep traveling and maintaining the quality of this site for you."