Do you often feel like you're stuck in your Spanish learning process?
I know how it feels! Life is busy, so it can be a challenge to find time each day to truly immerse yourself in your lessons.
See these tips for learning Spanish faster!
As a result, you may feel like you're behind, especially if you compare yourself to others. (Which, is not a good idea but can be useful to do).
Or, maybe you're an overachiever and you strive to make your Spanish better than yesterday?
Tips For Learning Spanish Faster
No matter how you approach Spanish learning. It's always good to know hacks, and today I'd like to give you the best tips to help you speed up the learning process.
Whether that is to learn Spanish in 3 months or to achieve fluency in Spanish over a prolonged period of time.
In many cases, you find that some of the hardest words in Spanish to pronounce are the most basic and used in conversation every day.
If you're struggling with your Spanish learning, applying these tips will help you move forward and master the language a lot faster.
Get your crayons out for this one!
10 Tips on How to Learn Spanish Faster
See these tips for learning Spanish quickly. These ideas can really supercharge your rate of comprehension when applied correctly.
#1 Music in Spanish
This one is very easy to practice in daily life. Playing music in Spanish while you're doing mundane things is simple and it allows you to practice your comprehension skills, not to mention your vocabulary will increase.
#2 Movies in Spanish
You can learn Spanish on your downtime as well! All you have to do is watch movies in Spanish, watched the dubbed version, or simply use Spanish subtitles when you're watching anything. You'll soak up the language and the accent.
#3 Use Flashcards
Smart flashcards, in particular, work very well to help you memorize vocabulary because they use a Spaced Repetition System, which is based on memory research.
Apps like Memrise and Anki will allow you to use this tool to your advantage and memorize a ton of vocabulary easily.
#4 Translate
Make Spanish translations a habit. If you see or hear something you like, translate it into Spanish.
Do it on your own and then double-check with a trusty app. You can even write your social media posts in two languages.
#5 Be Consistent
It doesn't matter how you approach Spanish learning, make sure you have a consistent schedule.
Learning Spanish is just like exercising. You can't expect results if you exercise for an hour every week.
Set up a daily goal for yourself and stick with it; the improvement will be gradual as long as you do the work.
#6 Practice Conversation
Wherever you are, it's likely there are conversation classes available!
Practicing Spanish conversation, whether that's in a conversation class or over coffee with your Spanish-speaking friend, will help you find your confidence in the language and build up your vocabulary.
#7 Focus on the Basics
If you think of all the Spanish verbs and tenses out there, your head might explode. Instead, focus on the basics.
Start with the most common verbs, such as hacer, tener, estar, comer, caminar, trabajar, etc., and master them along with proper pronunciation. This will be your foundation for everything else.
It can be tempting to learn some of the bad words in Spanish and they can be useful to know. However, focusing on the basics is key.
#8 Read a Ton
Reading in Spanish is a good habit to have when you're trying to learn the language. There are many Spanish cheat sheets you'll find too.
Start small, with magazines, cookbooks, social media posts, etc.
This will help you train your mind to read and understand the words, not to mention your vocabulary will grow.
I started by reading books about South America and learning more about the culture before I traveled there.
#9: Go on a Date
This is one trick to learning Spanish not many people tell you about. If you're single and ready to mingle, you can kill two birds with one stone.
Learn some conversation starters and go on dates with Spanish speakers so you can practice while you're getting to know one another.
#10 Travel!
Visiting your favorite Spanish-speaking countries is one of the best ways to practice what you know and improve.
After all, you'll be forced to do everything in Spanish, from ordering at a restaurant to making new friends. Plus, traveling is always a good time!
Learning Spanish in Latin America
Visiting Latin America is one of the easiest ways to soak up the language. As well as gain a deeper understanding of life in general.
There are many inexpensive countries to visit, many of which are culturally rich, beautiful, diverse, and very welcoming of foreigners.
Especially foreigners who show an interest in the language and the way of life. Here are a few ideas!
Learning Spanish Whilst Backpacking
If you're into backpacking, you could try this Ecuador itinerary and soak up the language while you're at it.
Your journey can start in Quito so you can connect with the country's roots in its capital and enjoy different opportunities for adventure.
See the second-highest cable car in the world, which is breathtaking.
Ecuadorians speak Spanish slowly and they don't have a complicated accent, so you won't have issues either understanding welcoming locals or making yourself understood.
This is the perfect backpacking destination for nature lovers thanks to its diversity. See these facts about Ecuador to learn more.
Not to mention Spanish classes are cheap!
Learning Spanish in Central America?
Got your eye on Central America? In my opinion, Guatemala is probably the best place to learn Spanish in Central America.
If you decide to combine this with backpacking Guatemala you'll find gives you a chance to get to know Central America.
Guatemala is actually a great place to visit.
The locals speak slowly, the accent is clean, and they're easy on the slang, so it won't be a huge challenge to understand them.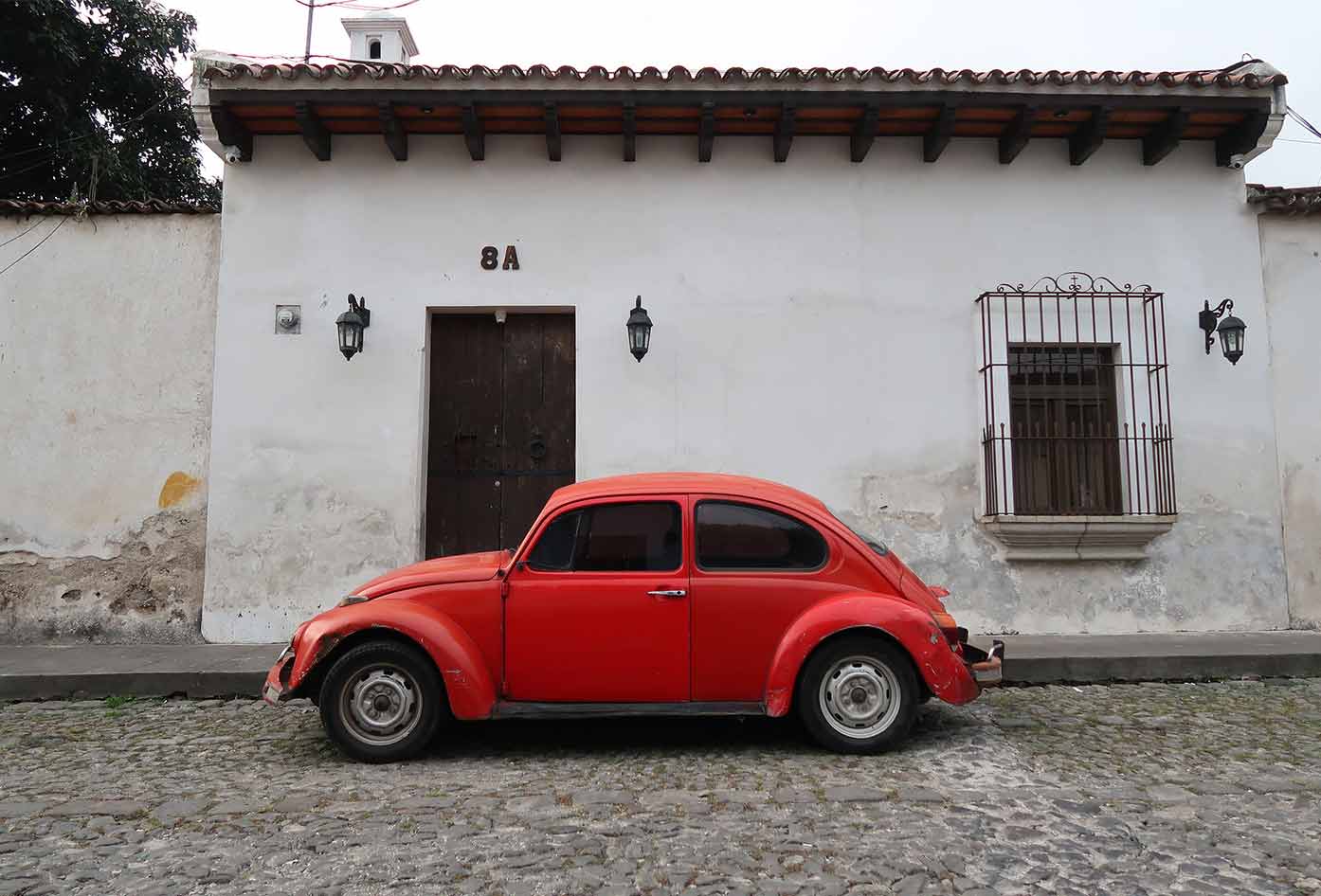 Spanish classes and accommodation are super affordable!
Guatemala has a rich Mayan heritage to discover, a pleasant climate throughout the year, many outdoor adventures, and rich culture.
If you're are concerned about safety in Guatemala I advise you to stick to the normal backpacker routes and you should be fine.
The country is small, but it packs a punch and one trip won't be enough to discover all its wonders. Check out places like Flores for example.
You'll have a lot of fun in this overlooked gem of a country!
Best Place to Learn Spanish in South America?
If you're aiming for South America, Colombia is easily one of the best destinations for Spanish learners.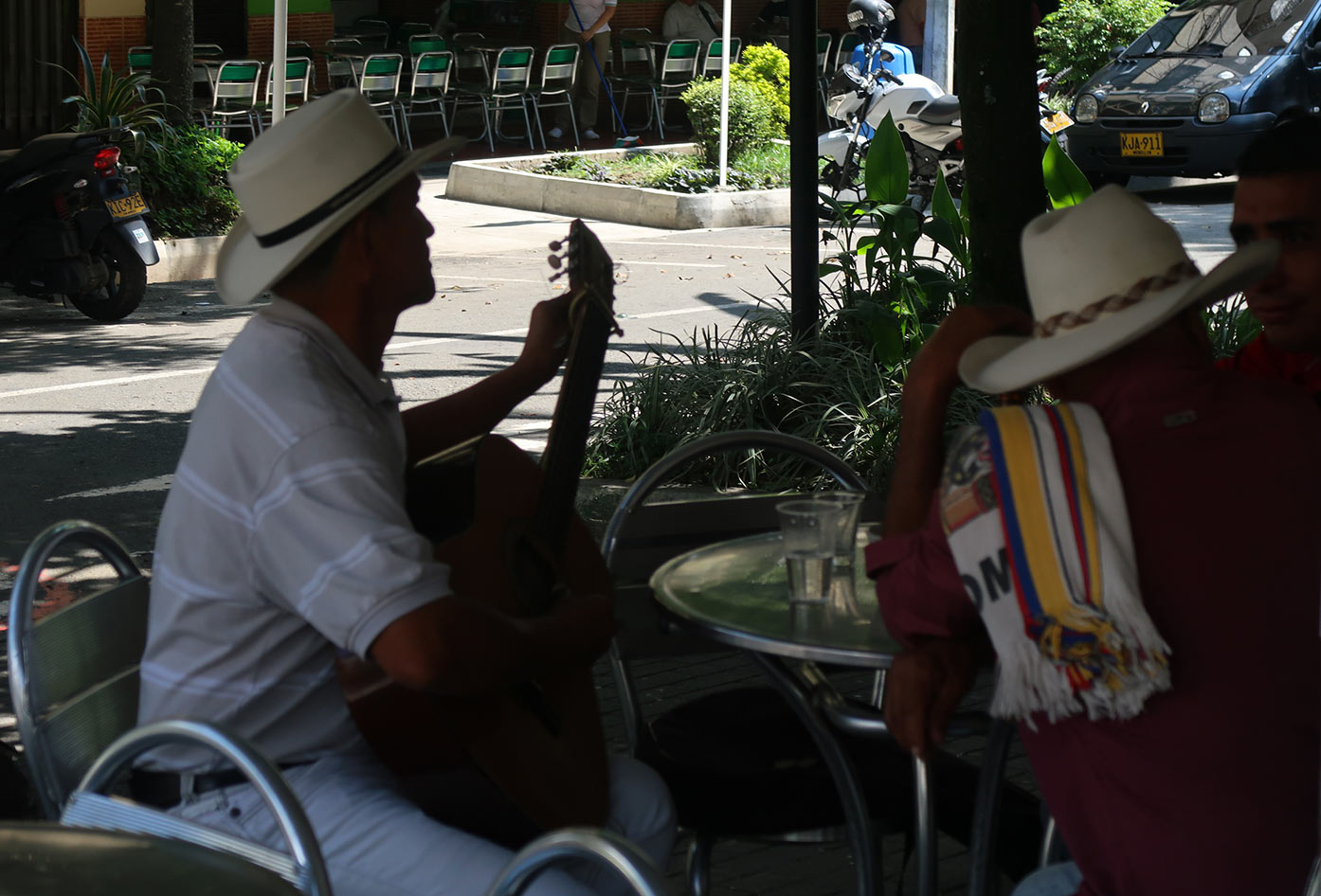 Despite many Colombian slang words being famed throughout South America, you'll find that Colombian Spanish is (one of) the easiest one to understand because they have a clean accent and don't talk too fast.
You won't have issues understanding what they're saying and it'll be easier for you to build your vocabulary and practice what you learn.
Not to mention, Colombia has an amazing culture, breathtaking cities you can visit, plenty of natural beauty, and great food.
The drawback is that Spanish classes are expensive compared to other countries, but perhaps talking to locals will be enough!
Immersion travel is easily one of the best ways to learn Spanish simply because you're throwing yourself right in the middle of it.
Here you can learn about the Paisa culture in Antioquia.
You're forced to use what you already know to fend for yourself and communicate with others while soaking up what locals have to offer through shared adventures.
Easy Spanish Conversation Starters
Practicing your Spanish through conversation is not only fun, but it's also a great way to build your confidence.
If you want to know how to get better at Spanish, now is your chance!
It doesn't matter if you make mistakes because you're in a relaxed, social setting, and you can learn a lot from the people you talk to.
Here's a few conversation starters in Spanish to help you get going!
Conversation starter #1:
¿De dónde eres?
Once you've gone through the ¿Cómo estás? (How are you?) and the ¿Cómo te llamas? (What's your name?) you can keep the ball rolling with ¿De dónde eres? (Where are you from?).
These basic questions are essential because they allow you to get to know someone a bit better and they work in any context.
Conversation starter #2:
¿Cuál fue el último libro que leíste?
This one translates to "What was the last book you read?" and it's the perfect conversation starter for book-lovers.
If you share a love for literature, this is a great way to learn more about them and vice versa. When you talk about books, it's difficult to run out of things to say!
Conversation starter #3:
¿Cuál es tu serie favorita en Netflix?
We all love Netflix, so asking "What's your favorite show on Netflix?" is an easy way to strike up a conversation with almost anyone.
There are so many good shows on Netflix and talking about the ones you enjoy the most is a great way to get to know one another.
Plus, talking about shows is a great way to jump to other topics.
Conversation starter #4:
¿Cuántos países has visitado?
If you love to travel and you've met a fellow-traveler, asking "How many countries have you visited?" is a great way to get to know one another.
You can share stories, talk about your favorite places, and talk for hours on end very easily.
Learning Spanish is truly something that requires dedication, practice, and a lot of passion.
It's not the easiest of endeavors, but putting these tips to practice makes things a lot less overwhelming and will allow you to speak Spanish faster.
Tips For Learning Spanish Faster
No matter what your learning method is, doing these things on a regular basis and being consistent will allow you to speed up the Spanish learning process.
The key is to integrate Spanish into your life in more than one way.
Make Spanish-speaking friends, whether online or in-person, travel, listen to music, watch movies, read, etc., everything will add up and you'll see the improvement over time.
So, are you feeling inspired to learn? Why not take a quick read of these EPIC posts on learning Spanish to get you started on your journey.
📌 Like this article? Pin it…
Did this help you learn how to study for Spanish faster?
💬 Leave a comment below or let's start a meaningful conversation…
---
"Dear friend! Some links in this post contain affiliate links. Meaning, if you click through and make a purchase, book a hostel or sign up for a tour, I may earn a small commission at no additional cost to you. Your support means a lot and helps me to keep traveling and maintaining the quality of this site for you."