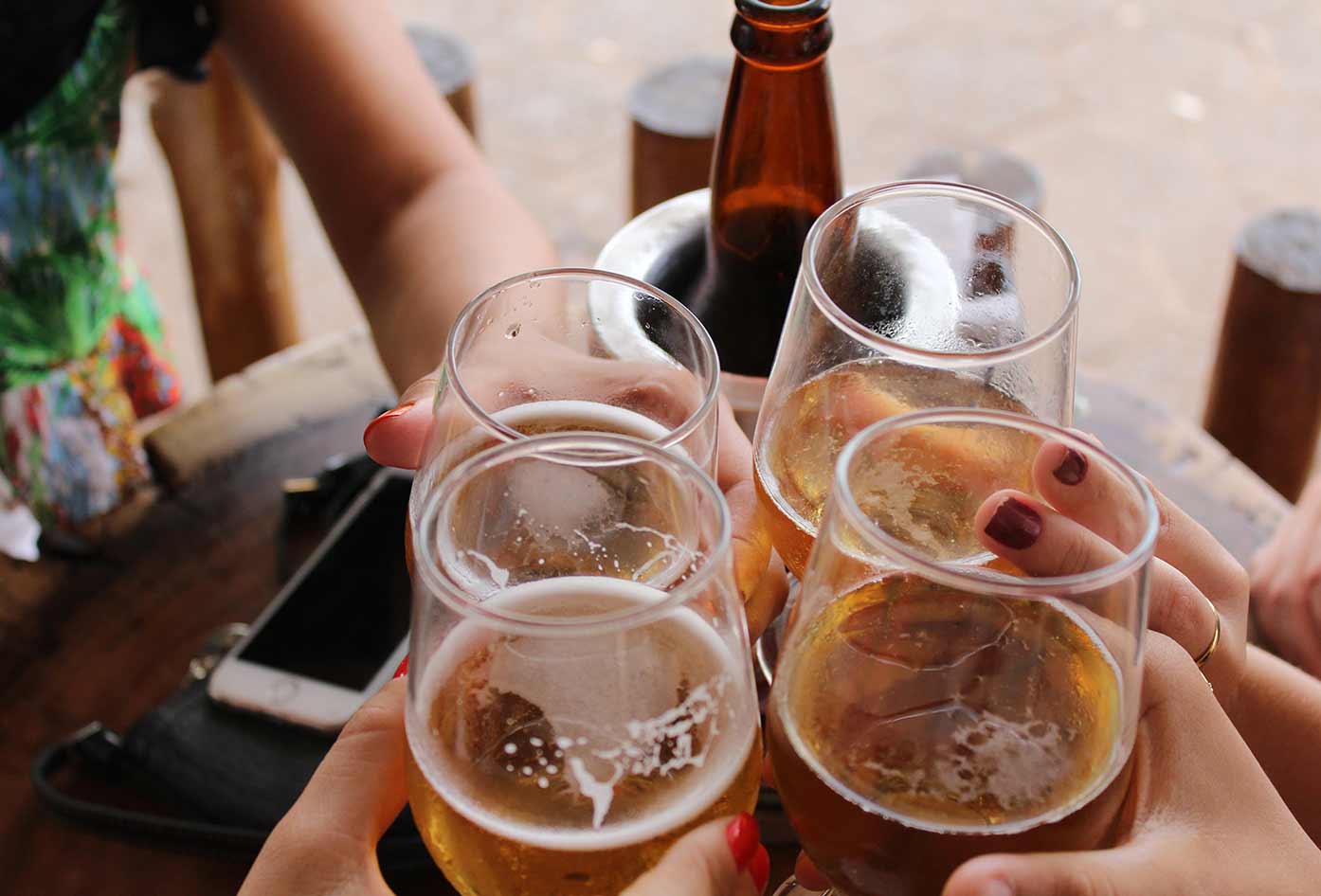 Are you deciding whether to Learn Spanish in South America or not?
Whenever we discuss the Spanish learning process, we always say immersion is the best way to learn and become fluent.
Though today you can find innovative ways to immerse yourself in the language right from home. You can also travel and learn Spanish in South America if you want a richer and more authentic experience.
Learn Spanish in South America
20 countries in the world claim Spanish as the official language and there are over 500 million speakers all over the world.
There are many countries to choose from, so what's the best country to learn Spanish? That's the question we'll be answering today.
This article will be focusing on South America because that's where some of the best Spanish-speaking countries to study abroad are!
Why Choose South America?
Is there anything better than traveling?
It doesn't only allow you to broaden your horizons and discover memorable places. Travel also allows you to connect with a different culture directly and learn more about their way of life.
Not to mention their language!
Forget about culture shock for a second! Here you'll learn the best country to learn Spanish so you can start planning your journey!
We'll also look at some recommended Spanish schools in South America you can check out. But first…
Here's why South America is a great option for Spanish learners:
It's inexpensive: Traveling to South America and spending time there is a lot more budget-friendly than, say, Europe. The cost of living is cheaper and the Spanish courses are also inexpensive yet high-quality, so it's the best option.
It's beautiful: South America has some of the most beautiful countries in the world and they're full of adventure! You won't only learn about beautiful, unique cultures, you'll also be able to discover some of the most beautiful places on earth.
People are welcoming and friendly: If there's something we can all agree on about Latinos is that they're incredibly welcoming and friendly. They take you in and they treat you like family as long as you're respectful and willing to learn.
It will change your life: By traveling abroad, you're getting out of your comfort zone. Especially if you decide to travel alone for the first time to learn Spanish. Meaning you'll open yourself up to many new experiences and that'll change you forever!
These are just some of the reasons why choosing South America is the right thing to do, but we'll explore more reasons below!
Is Learning Spanish in South America Cheap?
As mentioned above, learning Spanish in South America is very affordable because the courses and the cost of living are low.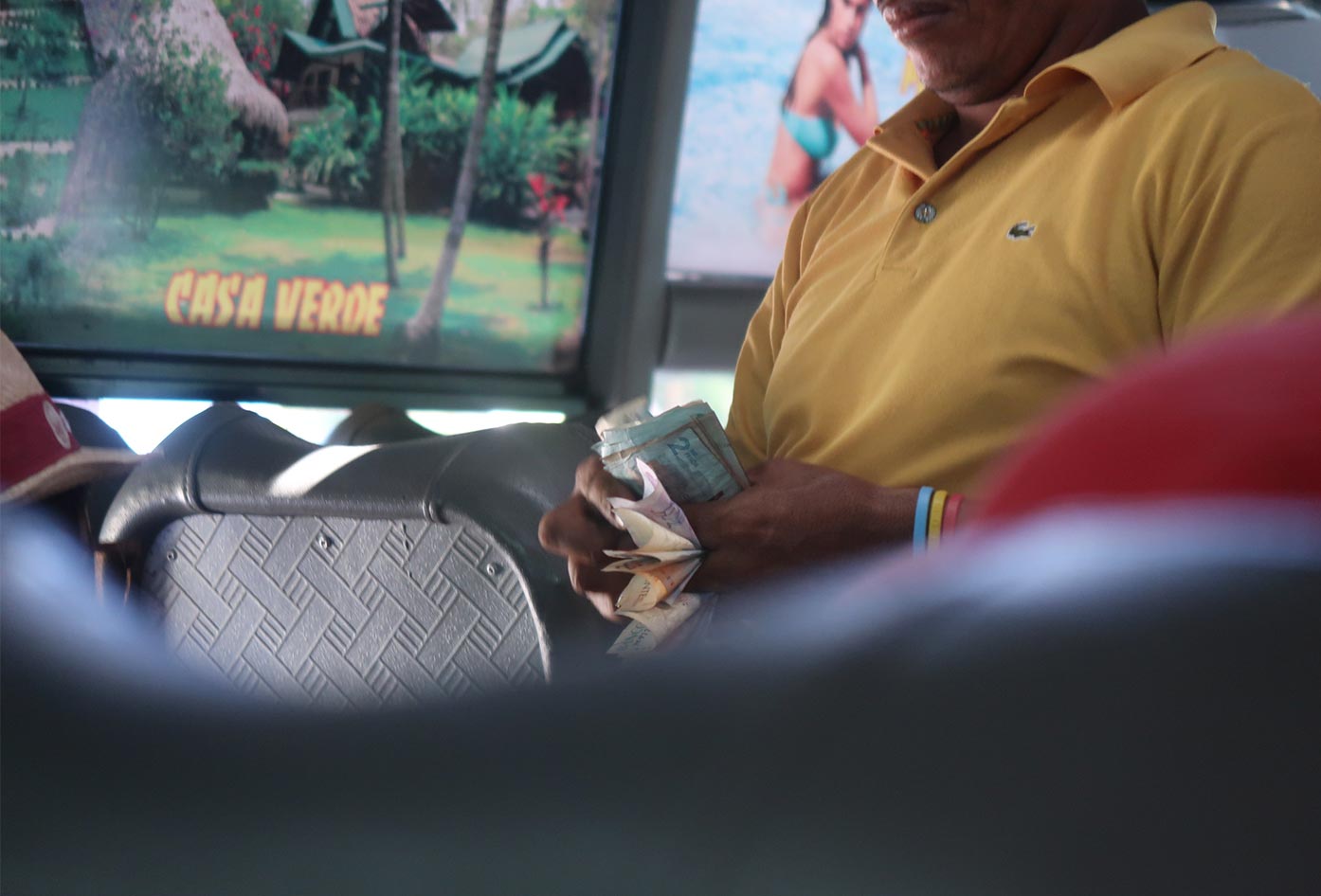 Surely with that you can see why travel came to the top of my ways to learn Spanish faster and will likely remain my favorite tool.
Now, the cost of Spanish lessons in South America will vary depending on the location and the kind, of course, you're looking for.
There are a few factors that affect the cost, but on average, it costs $200 per week to study Spanish in South America, which is not bad!
Best Place to Learn Spanish in South America
If you're looking for the cheapest places to learn Spanish in South America, Colombia is one of the top choices for many beginners.
Colombia is known for its hospitality, amazing biodiversity, and low cost of living. Additionally, it's a beautiful country!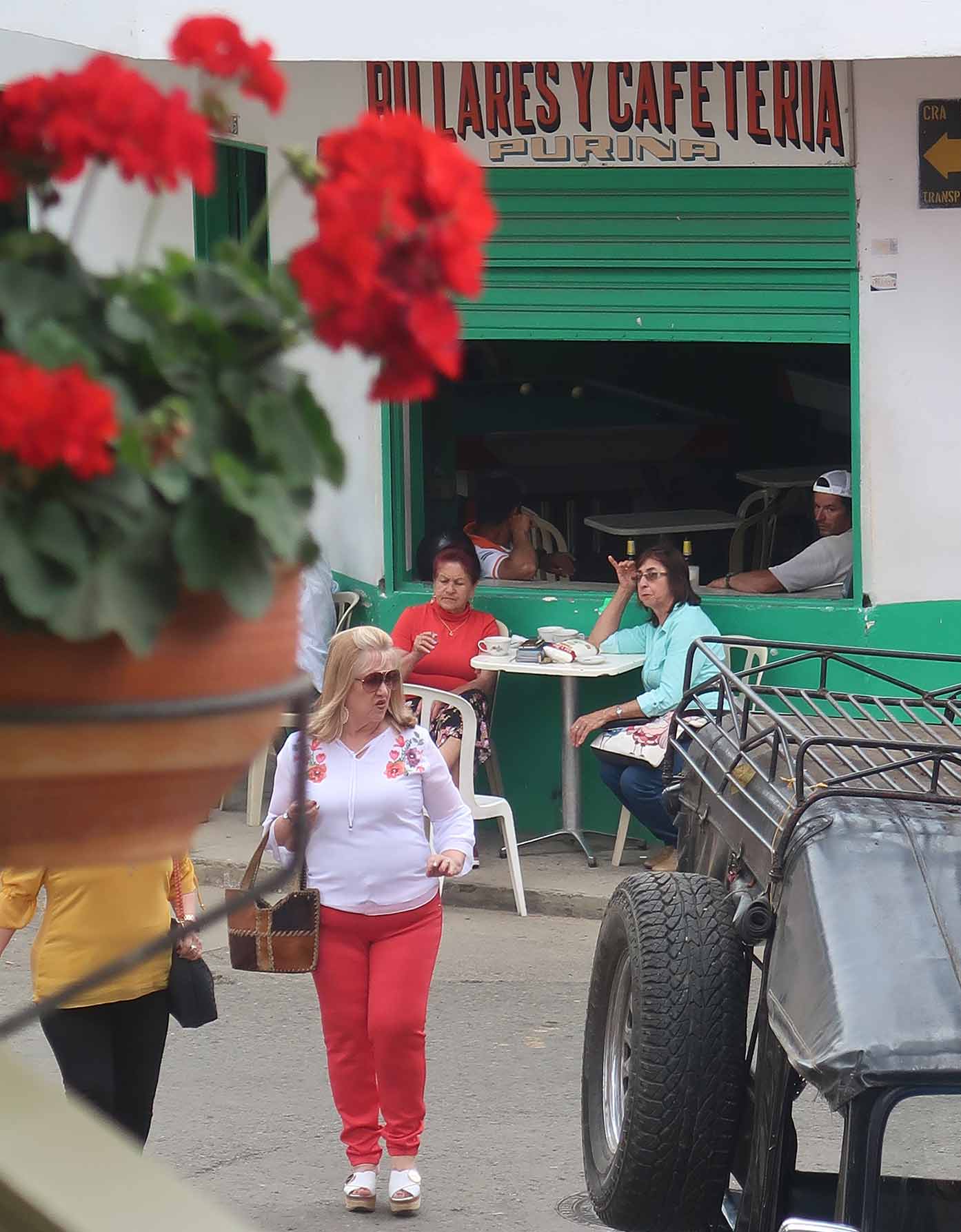 Cities like Bogotá and Medellín are great options. Not to mention, Colombian Spanish is easier to learn than other variations because it's crisp and clear, and they pronounce their words very well.
Spanish classes range from $100 per week for group classes, but a more immersive course can cost around $875 per month.
Venture into smaller towns such as Jardin in Colombia which offers an intimate view of life and culture in one of the country's coffee towns.
Learning Colombian Spanish
According to linguists, Colombian Spanish is the best one to learn in terms of how easy it makes the learning process for foreigners.
The accent is clear and easy, but you need to keep in mind there are many regional dialects and accents.
The Colombians also have their Paisa slang and vocabulary which makes everything that much more colorful and interesting!
Keep in mind Bogotá has the clearest accent, while Medellín accent is a bit stronger but it's still clear.
For me, the Paisa culture in Medellin has somewhat fascinated me and given me many reasons to want to return time and time again.
South America vs. Central America
When it comes to comparing South America and Central America, there are plenty of reasons to choose South America above all other options if you want to learn Spanish abroad.
In this section, we will focus on all the pros South America has to offer and the drawbacks of choosing Central America to learn Spanish.
Pros of Learning Spanish in South America
South America is inexpensive so you won't have trouble finding an affordable yet high-quality Spanish course, a room, and board. This combined with studying Spanish books puts you ahead of the game.
By comparison, South America is a bit more expensive than Central America, but that means the quality and cost of living in South America is much better because the countries are larger and more developed.
There's a large variety of Spanish language schools to choose from all over South America. All you have to do is research and compare prices to find the highest quality for your money. No matter where you choose to do, you'll find the right school for you.
South American countries are a lot more culturally diverse. For example, Ecuador, Peru, and Bolivia have strong indigenous roots and their native traditions run deep, making the experience much richer.
South America is home to the best accents to learn Spanish. Colombia is easily the best one, but the accents in Argentina, Chile, and Ecuador are also very friendly and easier to learn than others.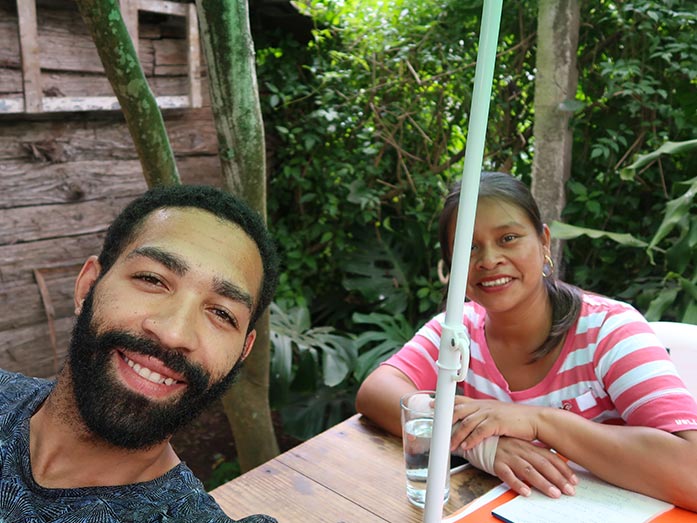 Cons of Learning Spanish in Central America
Though Central America is a cheaper option, making it perfect for people on a tight budget. South America has more to offer. See this guide to traveling South America solo while on a budget for ideas.
Central American countries are mostly small, so even though they're interesting and can make a good visit, the opportunities will be a bit more limited.
The selection of Spanish language schools is smaller compared to South America, but you'll still find good options. You'll have to be smart about the country you choose because some Central American countries offer better options than others.
If your budget is truly tight and you still want to travel to learn Spanish, Central America is the right option for you.
You'll find good Spanish courses at a very affordable price, you just have to do your research!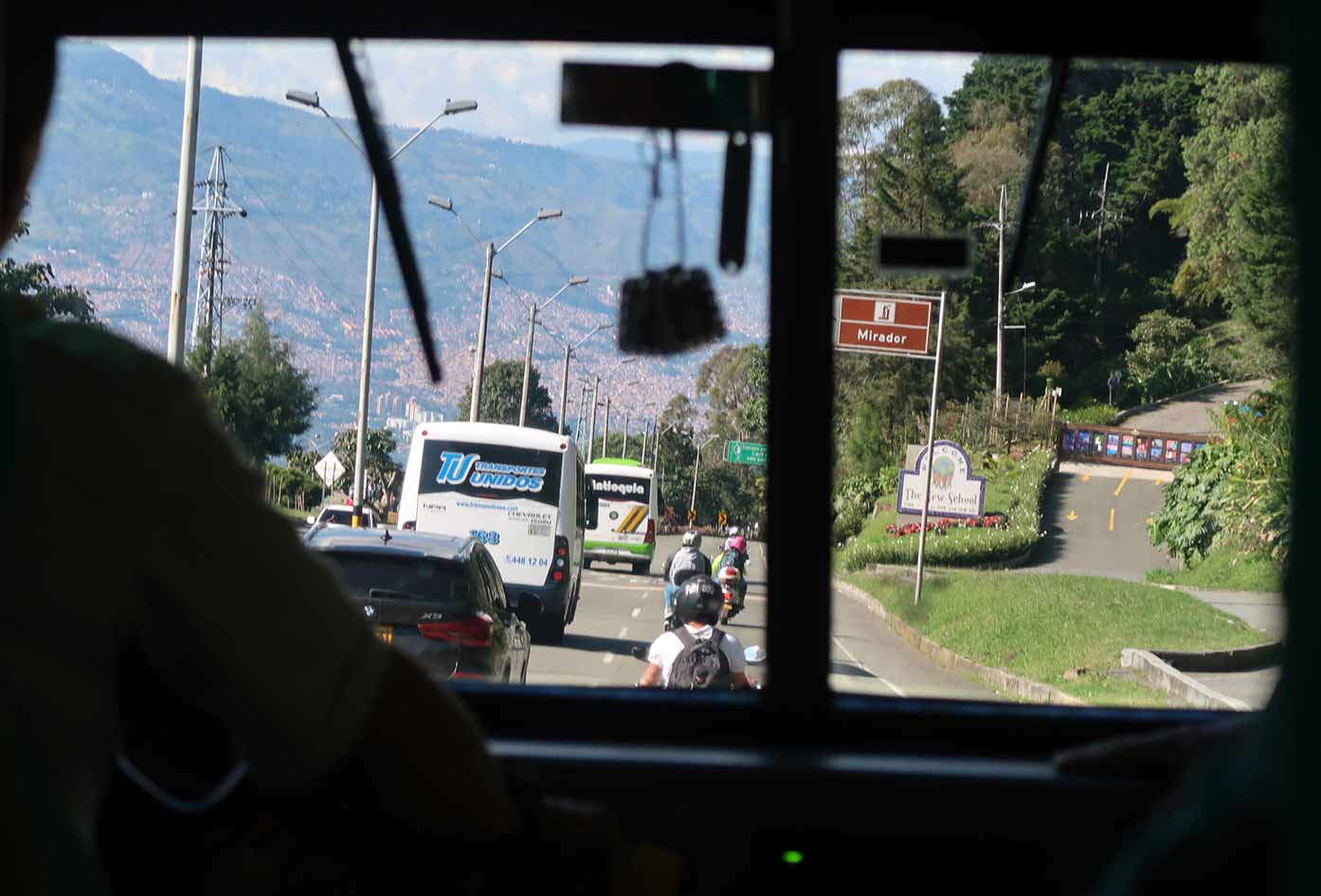 Best Spanish Schools in South America
The truth is, there are too many Spanish schools to choose from in South America, so it can be overwhelming.
To help you out, here are the top 3 Spanish schools!
1. Nueva Lengua: Medellín, Colombia
If you've decided to go to Medellín, Bogotá, or Cartagena, you might want to consider Nueva Lengua, which is one of the best Spanish schools you can find in the country.
They also have locations in these three major cities and they offer Spanish courses that allow students not only to learn the language but also to enjoy the culture and get to know the city a lot better.
They'll even help you find accommodation and they guarantee an unforgettable learning experience!
Nueva Lengua is known around the world as one of the best Spanish schools because they've welcome students from all over the globe and they've consistently provided a high-quality education.
2. Raíces Spanish School: Baños, Ecuador
If your destination is Baños, Ecuador, the Raíces Spanish School is the best option for you.
It's been active since 1996 and they've achieved excellence by offering high-quality education to students around the world who want to master their Spanish in Ecuador.
The courses are adapted to the student's needs and they care about building bridges so you can learn about their culture and they can learn from yours.
They provide an exciting selection of programs that integrate excursions and sightseeing in the learning process.
What this means is they provide an immersive experience, which is exactly what you're looking for.
3. CEICA Spanish: Arequipa, Peru
Last but not least, we have the CEICA Spanish school, which is located in Arequipa, Peru. This is a well-known school because they provide a variety of courses for travelers, volunteers, and missionaries.
They also help you with accommodations, so you can stay in school, live with a local family, or have your own private apartment.
Courses are available for all levels of Spanish and there are also courses about Peruvian history and literature that will allow you to learn even more about the culture.
Any of these three Spanish schools will be a great choice, it all depends on where you want to land.
Each of these options provides high-quality Spanish education and they also help you learn about the culture and the country outside of the classroom, which is what you want out of this experience.
Not everything is learned in a classroom!
Got Travel Insurance for your trip?

Designed by travelers, for travelers, World Nomads covers more than 150 adventure sports and activities so you can explore your boundaries.
Learn Spanish in South America
We've discussed not only the best Spanish-speaking countries to study abroad, but also the cheapest places to learn Spanish in South America.
There are plenty of options if you want to learn Spanish in South America, but we hope this article can serve as a guide so you can have the best possible experience!
If you're on a really tight travel budget be sure to check out some of the cheap Spanish speaking countries I have written about.
📌 Like this article? Pin it…
Do you feel ready to learn Spanish in South America?
💬 Leave a nice comment or let's start a conversation below!
---
"Dear friend! Some links in this post contain affiliate links. Meaning, if you click through and make a purchase, book a hostel or sign up for a tour, I may earn a small commission at no additional cost to you. Your support means a lot and helps me to keep traveling and maintaining the quality of this site for you."