Are you interested in learning some Mexican slang words?
No matter what they say in school, you can't ignore the fact locals use slang or colloquial terms that are unavoidable in an informal setting.
Do you wish to improve your Spanish and impress locals with your conversation? Learning slang is an important part of the process.
It won't only allow you to show off your skills but learning some basic slang words will also allow you to understand locals a lot better because slang is an essential part of the language.
Learn Mexican Slang
In this post, we'll look at some of the typical words and phrases used in Mexico to give you a basic idea of what to expect.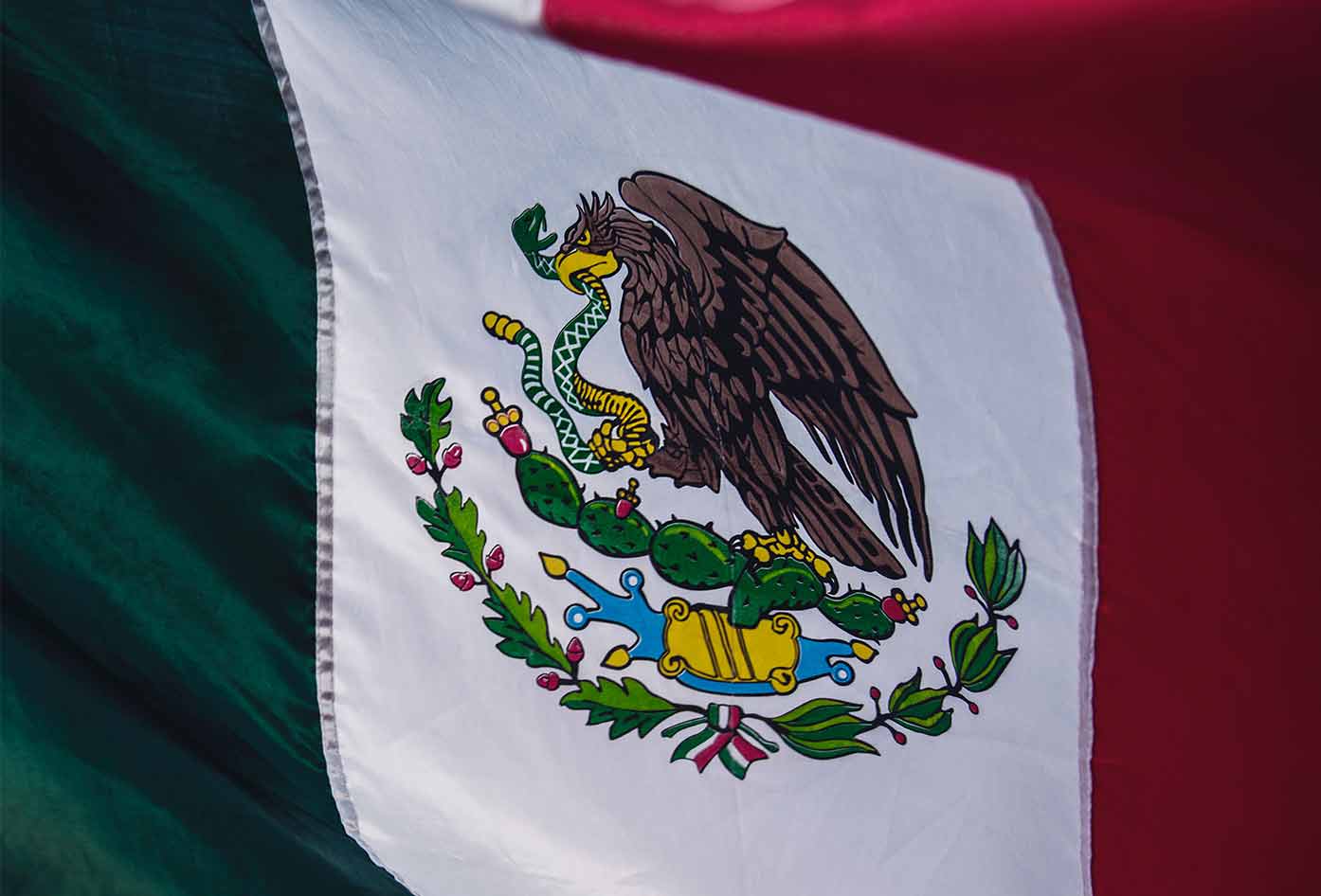 If you're learning Mexican Spanish, you need to become familiar with Mexican slang! Simply because Mexicans love it and they use it a lot!
Things to Know About Mexican Spanish
Mexican Spanish is spoken by over 129 million people and it's spoken in Mexico as well as some parts of the US and Canada.
This variety of the Spanish language goes back to the 16th century when Spanish was brought to Mexico by Spanish Conquistadors.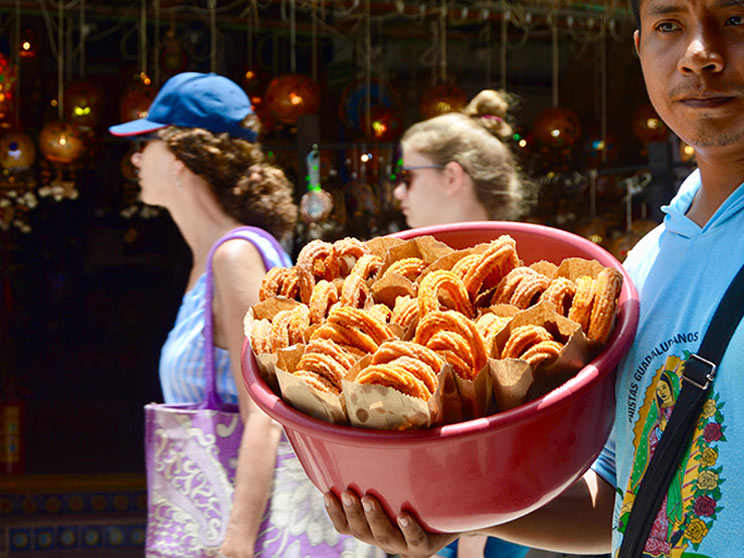 As is the case with all languages, there are many different accents of Mexican Spanish you can hear that all depend on which of the regions you're in.
If you're are thinking of doing a spot of backpacking in Mexico you'll begin to notice the subtle differences in how people talk.
Aside from Mexican Spanish been one of the most recognized forms of Spanish around the globe. What else can you expect to learn when learning about Spanish from Mexico?
Facts about Mexican Spanish
Here are a few facts about Mexican Spanish you should know:
Mexican Spanish is regulated by the Academia Mexicana de la Lengua.
You'll find that Mexican Spanish is the most commonly spoken variety of Spanish in the US. Think of words like ándale that are ubiquitous.
In Central Mexico, they commonly use diminutive suffixes with most nouns, adjectives, and adverbs.
Mexican Spanish is influenced by indigenous languages, including Nahuatl and Mayan.
Note that Mexican Spanish is tuteante, meaning the use "tú" instead of "usted" or "vos" as they do with Colombian Spanish and other Latin American Spanish variations.
Notice how the Mexican slang is rich and many of the phrases the Mexicans use have different meanings than the literal translations of the words.
Mexican Spanish retains a lot of the lexicon they learned from the Spaniards that were common in the Spanish empire at the time but is now considered archaic.
Mexican Spanish is a rich variation of the Spanish language and many people choose to learn it because it's a unique dialect and it's also full of history and culture.
You can learn more about Mexican traditions here on this blog to get up to speed with more cultural aspects of daily life in Mexico.
It's exciting and even though the accent tends to be fast-paced, it's not so daunting as to deter students from choosing it.
Mexican Slang Words
Now that you know a bit more about Mexican Spanish, let's learn some of the most commonly used Mexican slang words to know.
Chido
In English: Cool.
🗣️"¡Qué chido tu carro!" / "Your car is cool!"
Chido is a fun way to say "cool" and Mexicans use it very frequently. It's not offensive, so you can use it freely.
It can be used as an exclamation "¡Qué chido!" / "Cool!" or as an adjective like in the example provided above.
Güey
In English: Dude.
🗣️"¡No seas estúpido, güey!" / "Don't be stupid, dude!"
Güey, which can also be written as "wey", is a very common slang word used among friends.
It used to mean "stupid person" in the olden days, but it morphed into a term of endearment everyone uses to refer to their friends, like "dude".
It's also often used to berate a friend in an endearing or jokingly manner if you see them doing something stupid or silly.
Chela
In English: Beer.
🗣️"¡Pásame una chela, güey!" / "Hand me a beer, dude!"
If you love beer, then you'll love your time in Mexico whenever you visit. Beer is very popular in the country, so you'll hear people say "chela" quite a lot because it's slang for "beer".
Fresa
In English: Preppy.
🗣️"Qué fresa este güey.!" / "This dude is so preppy."
The literal translation of "fresa" is "strawberry", but when used in slang, it's similar to the word "preppy" in English.
This is not something you want to be because it has a strong negative connotation.
"Fresa" refers to people, especially young people, who belong to the upper class and come from wealthy families.
They are self-centered, materialistic, superficial, and boastful of their wealth, influence or social power. They're dismissive and rude to people who don't belong to their social class.
Chilango
In English: It refers to people who call Mexico City their home.
🗣️"Tiene una actitud de chilango." / "He has a chilango attitude."
There's no equivalent of the word "chilango" in English, but it's used to refer to people who were either born in Mexico City or have moved there and call it home. Read more about the meaning of Chilango here.
This slang word refers to someone who's representative of the city's culture, so it has nothing to do with how long they've been living there.
Metiche
In English: Nosy or busybody
🗣️"Qué metiche esa vieja" / "That girl is so nosy"
"Metiche" is a very common Mexican slang and it's used to refer to someone who always pokes their nose into other people's business.
They're not necessarily gossipy, but they are nosy and they always need to know what everyone else is doing.
Bonus: "Vieja", as you see in the example, is the slang term for females. While "vato" is the slang word for males.
These are only some of the Mexican slang words you'll hear more often among Mexicans, so commit them to memory and learn to use them naturally.
They're fun to use and they'll make you sound like a native, just make sure you use them in the right context and everything will be fine.
Mexican Slang Phrases
Knowing the most used Mexican slang words is useful, but Mexican slang phrases are also necessary if you want to perfect your Mexican accent and sound more natural when you're speaking to others.
The main question is though, how and where do you start?
I began watching a few Mexican movies and although I didn't catch on to the lingo at first, the more I watched them I'd hear the same phrases time and time again. Below are some of the phrases I heard:
¡Qué padre!
In English: How cool!
🗣️"¡Qué padre tu nuevo coche!" / "How cool is your new car!"
The literal translation of this phrase is "How father!" But that doesn't make much sense. What it really means is "cool" or "awesome" and it's easily one of the most used Mexican slang phrases.
You use it every time you see something great or when someone shares an accomplishment and you're happy for them.
No hay pedo
In English: No problem
🗣️"¿No puedes venir? No hay pedo. / "You can't come? There's no problem."
The literal translation for this one is "There's no fart", which is just hilarious. It means there's no problem and it's commonly used to say that everything's okay. It's fun to say and it's a great way you're down with something; whether that's a person, an issue or a situation.
Poca madre
In English: Bad, worthy of disapproval.
🗣️"Qué poca madre tienes" / "You're so despicable"
It can be literally translated to "little mother". When used without separation, meaning "pocamadre", it's used to say that something is really cool.
But when you separate the words, the phrase is used to talk about something bad or worthy of disapproval. If someone is poca madre, it means they're not very good people.
¡Aguas!
In English: Look out!
🗣️"¡Aguas! Viene un coche." / "Look out! There's a car coming. "
The literal translation of this one is "waters", but it's a phrase that means "look out" or "be careful".
It's used as a warning and it's of colonial origin. Back then, people had to shout "¡Aguas!" before they emptied their potty out the window to warn the people on the street, otherwise, they would be fined.
¿Neta?
In English: Really?
🗣️"¿La engañó? ¿Neta?" / "He cheated on her? Really?"
This is a super common Mexican slang phrase, so you'll hear it a lot. It's a conversational interjection and it also works to give people the opportunity to confirm whether something's true or just an exaggeration.
¡A huevo!
In English: Hell yeah!
🗣️"¿Sabes manejar? – A huevo." / "You know how to drive? – Hell yeah."
This is another extremely popular Mexican slang phrase and it's used to denote excitement and to show your approval of something. It's a way to say "absolutely" or "of course", so you can see why it's so commonly used by natives.
Sepa la bola
In English: Who knows?
🗣️"¿Dónde está Ana? – Sepa la bola." / "Where is Ana? – Who knows?"
Here we have another super common Mexican slang phrase and people use it a lot. Whenever you don't know the answer to a question, you can use this phrase and people will know exactly what you mean.
Estar crudo
In English: Hungover
🗣️"Qué crudo estoy." / "I'm so hungover"
"Crudo" literally translates to "raw", which is exactly how you feel when you had a bit too much to drink the night before.
Mexican parties are legendary and they enjoy their drink, so this phrase is very common because it also means you've had enough to drink.
Learning Mexican Slang
These are only a few of the most popular Mexican slang phrases out there and they show you just how colorful Mexican slang can be.
These phrases are useful in many situations and they're a lot of fun, so you won't have too much trouble memorizing and using them.
I've presented some common Mexican slang words and Mexican slang phrases that'll help you develop your Spanish language skills.
By rejecting the typical Mexican stereotype ideology and learning these words, you can now sound like a native when you talk.
Study them, practice, and your Mexican Spanish will improve!
📌 Like this article? Pin it…
Did this article help you learn more about popular Mexican slang words?
💬 Leave a nice comment or let's start a conversation below!
---
"Dear friend! Some links in this post contain affiliate links. Meaning, if you click through and make a purchase, book a hostel or sign up for a tour, I may earn a small commission at no additional cost to you. Your support means a lot and helps me to keep traveling and maintaining the quality of this site for you."