Are you looking to learn conversational Spanish?
Stepping out of your shell and communicating with native Spanish speakers takes confidence, and confidence is built through practice.
The more you practice something, the more your abilities improve, which leads you to become more confident in your skills.
Along with some personal notes, that's what this article is all about. Exploring the best methods to learn conversational Spanish.
Learn Conversational Spanish
But why should you go outside your comfort zone and start to challenge yourself when you can do it all through mobile apps?
In some cases that would be a good argument to put forward, however, from my travels backpacking South America in recent years, I found talking to more new people to be beneficial in more ways than one.
Below I want to start this informative post off by listing a few of those benefits that'll motivate you to get started sooner rather than later.
Benefits of Conversational Spanish
Some of the benefits of starting a new Spanish conversation:
It'll help you step out of your comfort zone. For many language learners, conversational skills are the most challenging because it requires you to talk to other people using the skills you've learned.
Although conversing with new people (Connecting with locals) can be daunting at first, once you do, it will feel great knowing (that people want to help you and) your Spanish isn't nearly as bad as you think.

Once you learn to express yourself in conversation, your writing skills will improve! It will take a while, depending on how much you practice and your studying habits. But one skill will strengthen the other.

You'll be able to make friends with natives when you travel to a Spanish-speaking country because you will be able to maintain a conversation and show your personality.

You'll also learn so many great slang words and phrases (and even some bad words in Spanish too), which are a lot of fun. Spanish slang is nothing but colorful, so you'll have a great time learning accents and lingo. In turn, it'll also help you understand their pop culture better!
Now that you're clear on what you stand to gain from learning conversational Spanish, let's take a look at the best ways to practice and learn to communicate effectively with any Spanish speaker.
Trust me when I say this: being comfortable in conversation won't take as long as you think! The sooner you get past that hurdle the better.
Ways To Learn Conversational Spanish
Learning conversational Spanish is all about immersion and consistent practice. Luckily, there are many methods available, here's how you can accomplish this important language goal:
Travel to Latin America
One of the best ways to learn Spanish is to fully immerse yourself in the language. You can do this as much as possible at home, but traveling to a place like Colombia is definitely an option you should consider.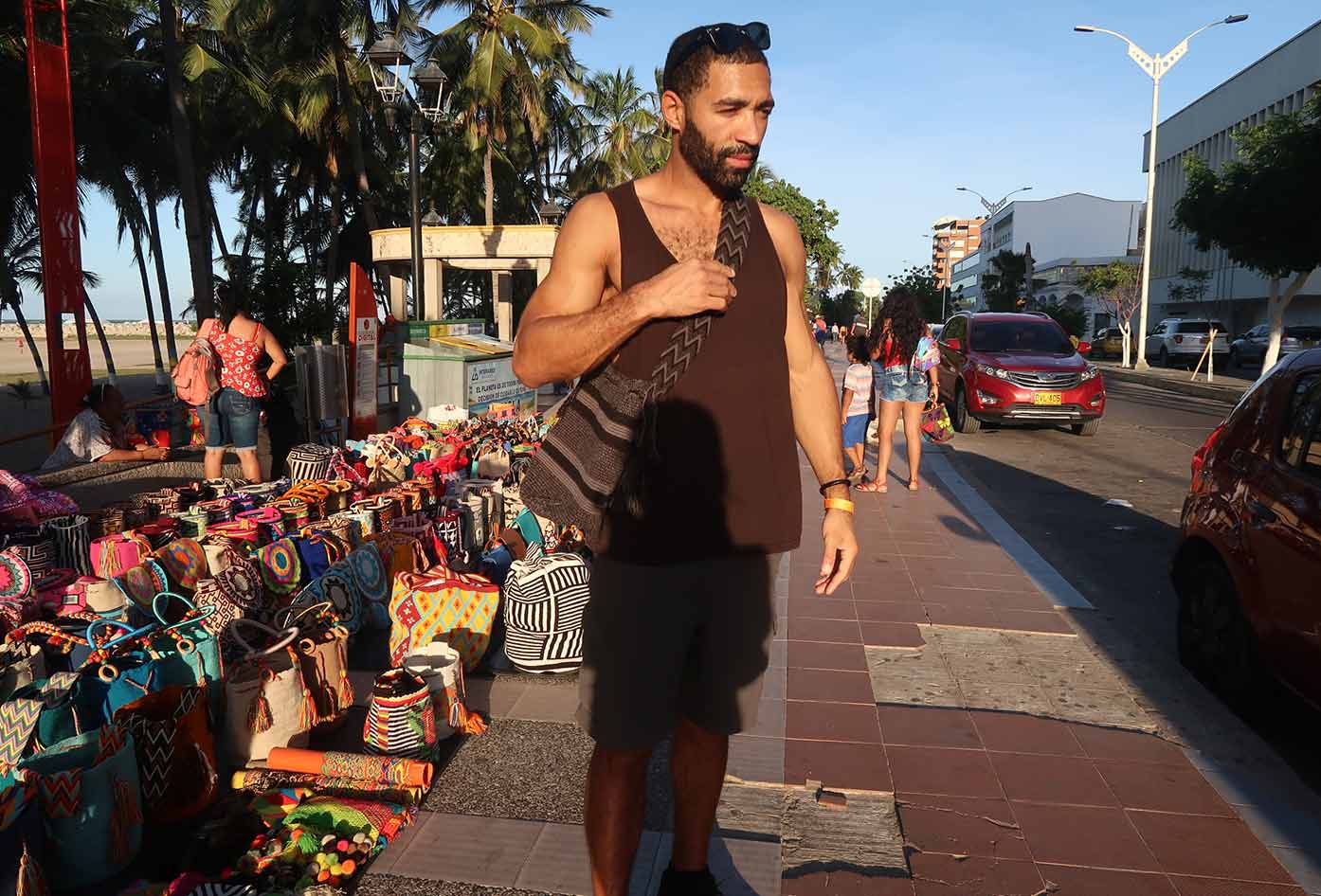 It's not only a great life experience, it's also a learning experience that will allow you to become fluent a lot faster.
The best thing you can do is study Spanish abroad and there are many options to help you do that.
I've written about some of the best places to learn Spanish on this blog.
Now, when it comes to choosing your destination, there are many options to consider in Latin America.
There's no one-size-fits-all when you're learning Spanish, so choose the right destination. I'm a fan of Colombian Spanish so I chose to focus.
Try considering the linguistic, economic, and cultural differences between the options so you can pick the best one for you.
Read Books in Spanish
Reading books in Spanish is a great way to strengthen your language skills and become a lot more confident in them.
Reading words on the page aids memorization, and since books are packed with vocabulary, you will soak up a ton of new words, idioms, slang, and more.
Another great thing about books is that they produce a lot less anxiety than, say, standing up in front of the class to speak.
When you finish your first book in Spanish, you feel a strong sense of accomplishment. See these Spanish books for beginners for ideas.
Many students shy away from books because they seem too challenging, but when you choose the right book for your level, you're setting yourself up for success.
Once you're done with the first book, you'll want to read another, and another, and it will show in your skills.
Write a Journal in Spanish
Just as reading, writing in Spanish daily will give your language skills that boost you're looking for. The easiest way to make writing in Spanish a habit is to have a journal.
I have written some inspiring posts on how to create a travel journal which has some great tips you can use right away.
It can be about whatever you like! You can write down your thoughts throughout the day, write the lyrics of your favorite songs, write book or movie reviews, log your dreams, note down your recipes, etc.
It's your journal, make it your own so that you're motivated to write something every day.
It doesn't have to be deep and you don't have to focus on writing perfect sentences.
Just write and practice what you know. At the end of each month check your entries and correct any mistakes you see to track your improvement.
Do a Homestay
Learning Spanish can be very intimidating, especially in a class setting.
That's why doing a homestay is such a great idea! This should be a part of every cultural travel toolkit. In a homestay, the pressure is off; you don't have to speak perfectly or ready your answers beforehand.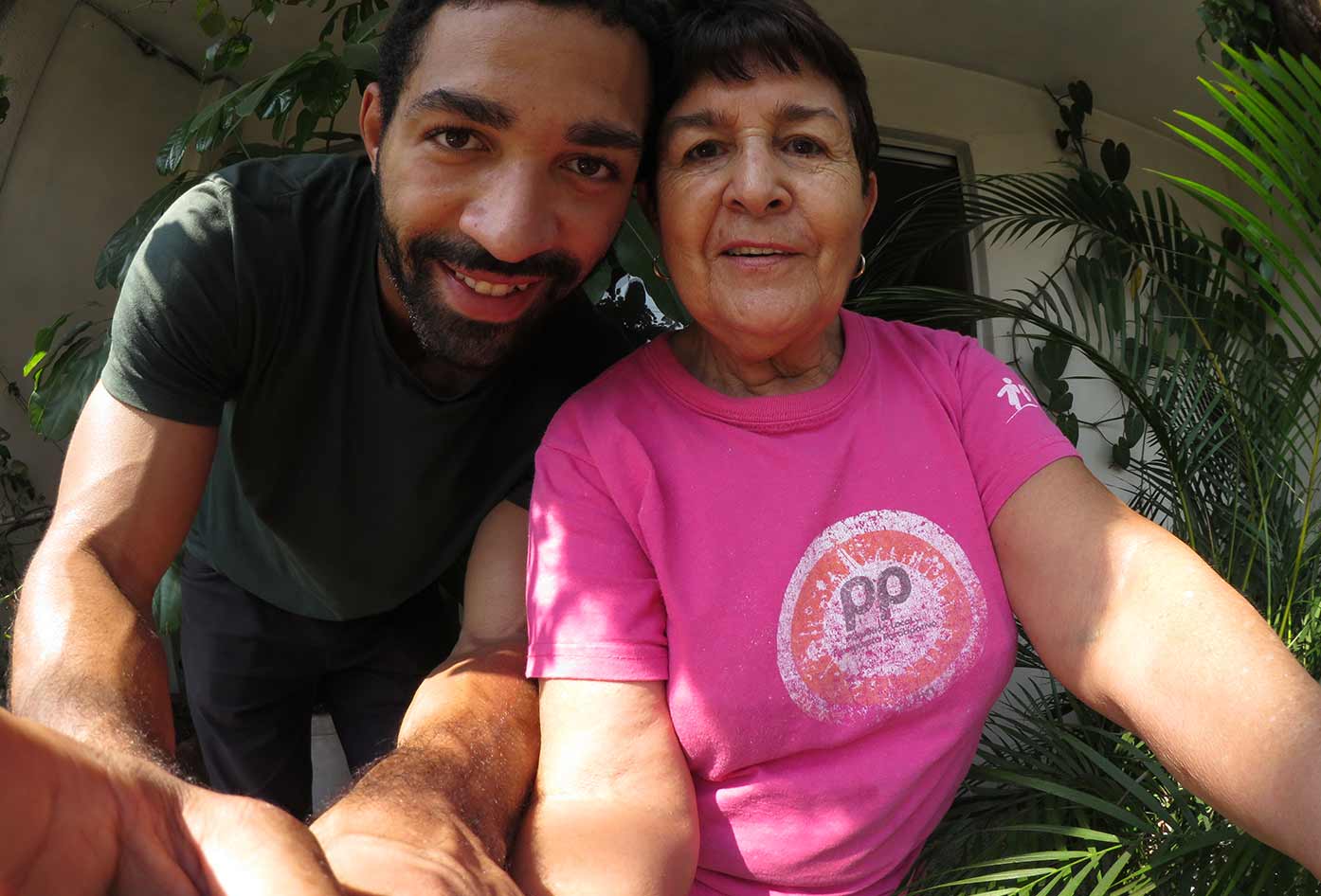 Everything happens naturally as you cohabitate with natives. You will be able to learn at your own pace and it allows you to practice constantly. I did this whilst in Colombia for a few months.
Homestays are a safe environment for you to make mistakes and practice your skills, but they're also challenging, which is how you'll be able to improve so much in so little time.
Plus, doing a homestay is an inexpensive alternative and you'll be fully immersed in the culture.
Central America and South America are perfect destinations for your homestay, so do your research!
Don't Be Afraid To Make Mistakes
Many students make the mistake of being afraid to mess up. They think it's embarrassing and, in most cases, it makes them feel like they're failing. However, that's a matter of perspective.
The issue here is your mindset. If you don't see mistakes as learning opportunities, you will never learn anything worthwhile. Making mistakes is how we learn; in fact, it makes us learn faster.
Just as you correct your Spanish writing with a spellchecker, once you know that something's wrong, you won't do it again because you'll correct yourself.
You can't improve without mistakes, so don't be afraid to make them. Embrace the fact that they're unavoidable and simply roll with it.
But don't stop challenging yourself because you're afraid of messing up. Forget about perfection and enjoy the process.
Attend Social Events
A great way to practice your language skills is to make friends.
That's why you should consider attending social events where you'll have the opportunity to practice various Spanish conversation topics with natives and other Spanish learners.
Socializing is very important, so don't forget to make room for it in your learning process. Attending a how to dance salsa class or equivalent is a great way to practice conversation.
Attending social events and socializing in general, whether that's online or offline, can be intimidating for beginners, but it's worth it.
Use a Flashcard Apps
Flashcard apps are a powerful language learning tool and you should take advantage of them. Using flashcards to learn Spanish is all about active recall, which is one of our brain's memory faculties.
When you look at the flashcard and you see a word, you're making your brain think of what it means.
That's active recall and it allows you to create neural connections, which is how you commit things to memory.
In other words, flashcards are an effective way to learn vocabulary quickly. I added flashcards to my list of ways to learn Spanish faster for beginners. But that's not the only benefit flashcards have to offer.
They also encourage confidence-based repetition because, as opposed to reading a book, it isolates the words so you can separate the information and have an easier time learning.
Flashcards help you practice spaced repetition as well, which allows you to memorize words more effectively.
Listen to Spanish Podcasts
Listening to podcasts in Spanish is another great way to sharpen your skills and become better at expressing yourself both in conversation and in writing.
Podcasts allow you to learn at your own pace because you can control the speed of the audio.
There's a huge variety of Spanish podcasts available on many different subjects, so you can learn about topics you love or new things in Spanish.
By starting to listen to podcasts in Spanish you will also allow you to grow your vocabulary and even teach you some slang.
Additionally, they're a great way to immerse yourself in the language because you'll be listening to native speakers.
This will help you learn how to imitate their accent a lot better. You'll be able to listen to podcasts for as long as you want and at any time of the day so Spanish can be a part of your daily life.
With these simple methods, your conversational Spanish skills will grow and you'll feel as confident as ever. Natives will be surprised and you'll have a great time!
Learning Conversational Spanish
Learning Spanish is not without its challenges, but you can actually enjoy yourself in the process.
You don't have to be a slave to study guides or audio exercises to be able to express yourself in Spanish.
Learn more Spanish conversation tips on this blog. All in all, these methods are fun and allow you to master Spanish faster!
📌 Like this article? Pin it…
Did this give you some ideas for your own Spanish conversations?
💬 Leave a comment below or let's start a meaningful conversation…
---
"Dear friend! Some links in this post contain affiliate links. Meaning, if you click through and make a purchase, book a hostel or sign up for a tour, I may earn a small commission at no additional cost to you. Your support means a lot and helps me to keep traveling and maintaining the quality of this site for you."