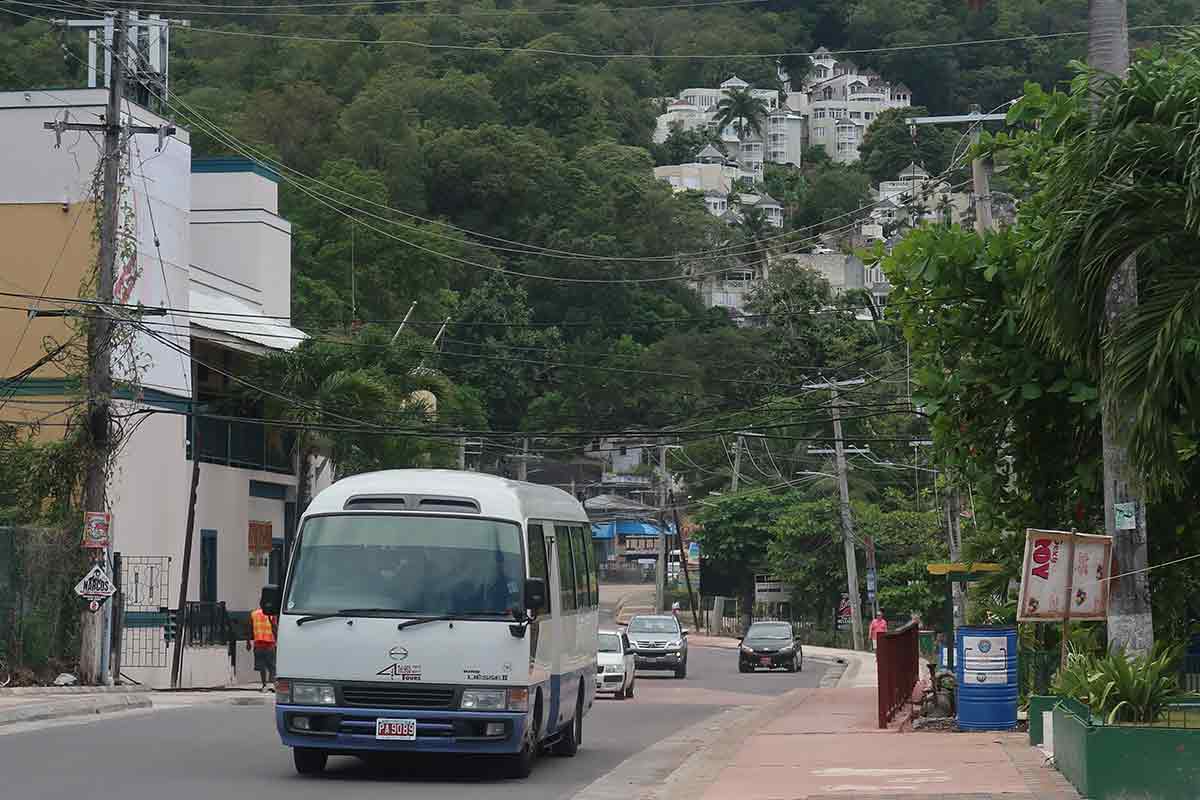 Are you looking for help getting from Kingston to Ocho Rios?
When arriving in Jamaica from the United States or Europe, Kingston, and Montego Bay are two of the most popular port of entry for travelers.
When you want to get away from all the hustle fo bustle and relax over in the old fishing town of Ocho Rios, though, what do you do?
This guide will show you the most efficient ways to get from Kingston to Ocho Rios, and no matter what your budget is, one should work for you.
Kingston to Ocho Rios
I have traveled all around Jamaica and the trip from Kingston to Ocho Rios is one of the most popular journeys first-time visitors to Jamaica will take.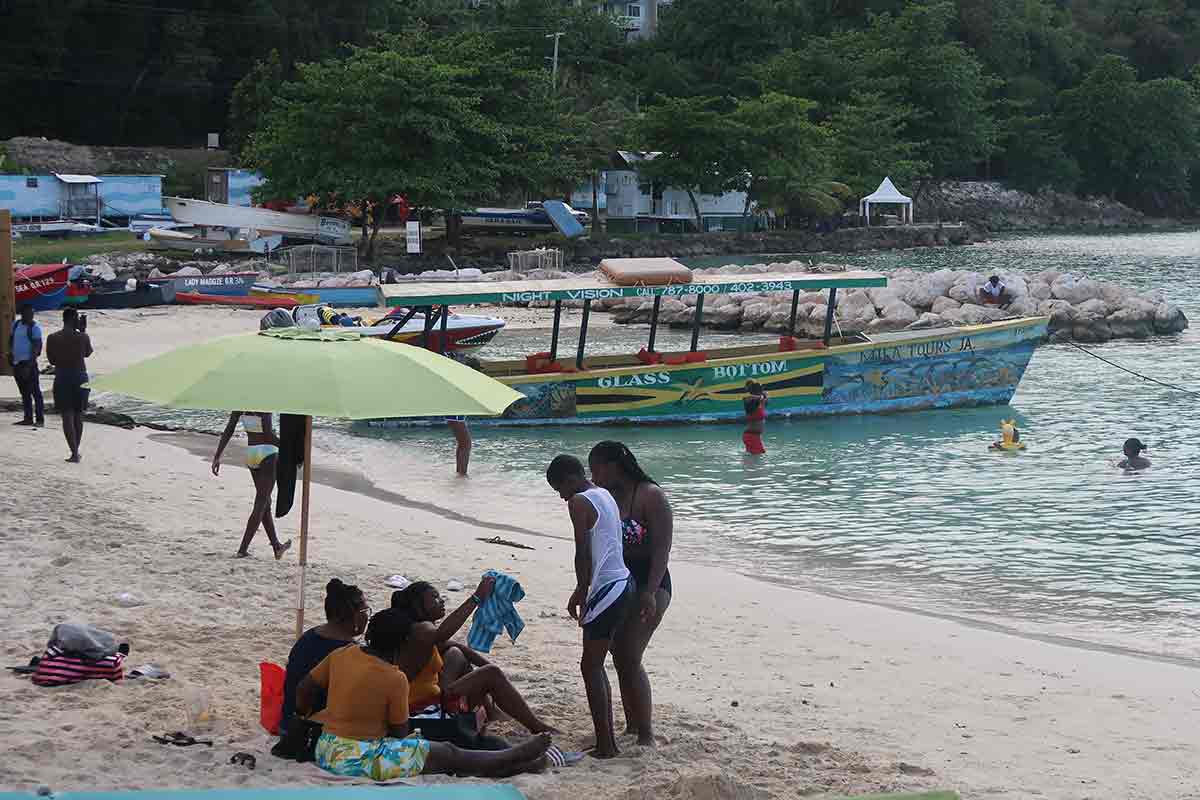 Once you have checked out all the best things to do in Kingston the next logical place to go for most travelers is over to Ocho Rios on the coast.
Let's presume it is your first time in Jamaica, I would suggest you sit back and enjoy the ride because despite what you may have heard, there is nothing to worry about when it comes to transportation here.
Getting around Jamaica is one of the most efficient services you'll encounter on the island. Especially when traveling to and from tourist hotspots.
Ocho Rios is known as a port town on Jamaica's north coast and is famous for its abundance of all-inclusive hotels and natural sights and settings.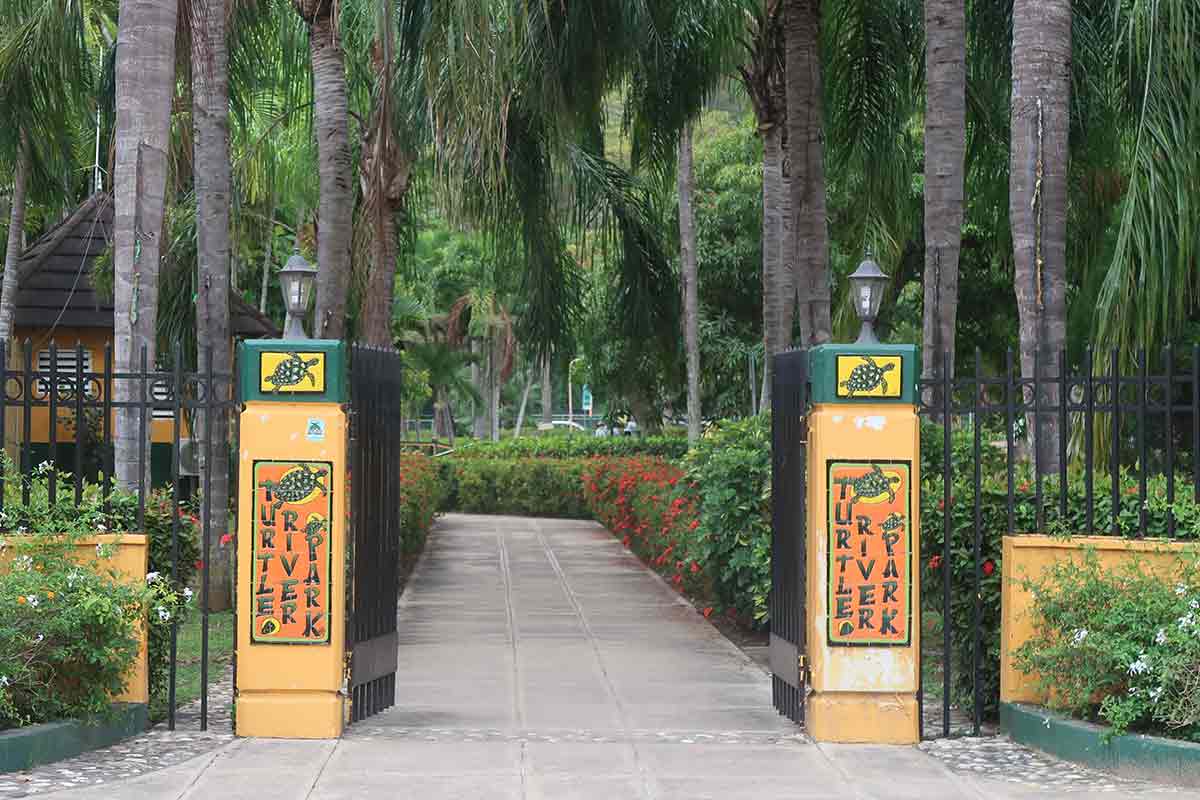 For most visitors to Ocho Rios a visit to Dunn's river falls is one of the main highlights as well as the stunning Mahogany beach and Turtle River Park.
Once you have enjoyed some of the top things to do in Ocho Rios you can sit back relax and enjoy the rest of your vacation. Or,if visiting family spend time with them and not worry about how you are going to get back.
If heading back to Kingston after your stay, you can take the same step mentioned in the guide for your return journey as well. Or, if moving onto Montego Bay from Ocho Rios you can see my guide for that journey too.
How far is Kingston from Ocho Rios?
As you'll see on the map below, the distance between Ocho Rios and Kingston is around 85 Kilometres. As I normally suggest, aim to take this trip as early in the day as you can, preferably in the morning.
If you arrive in the evening of course there are options still, however, I would stick to private transfers or look to get the Knutsford Express if you can.
No matter what time you arrive it is always good to check the times of the bus or pre-book your transfer so you can arrive with confidence knowing you have a direct way to get to your destination.
There can be complications on the road but it is best not to dwell on that and hope for a clear run. The ride along the toll road makes traveling to Ocho Rios from Kingston much smoother than ever before.
Getting from Kingston to Ocho Rios
Before booking your transport from Kingston to Ocho Rios there are some things to know to ensure you get to your final destination without any complications.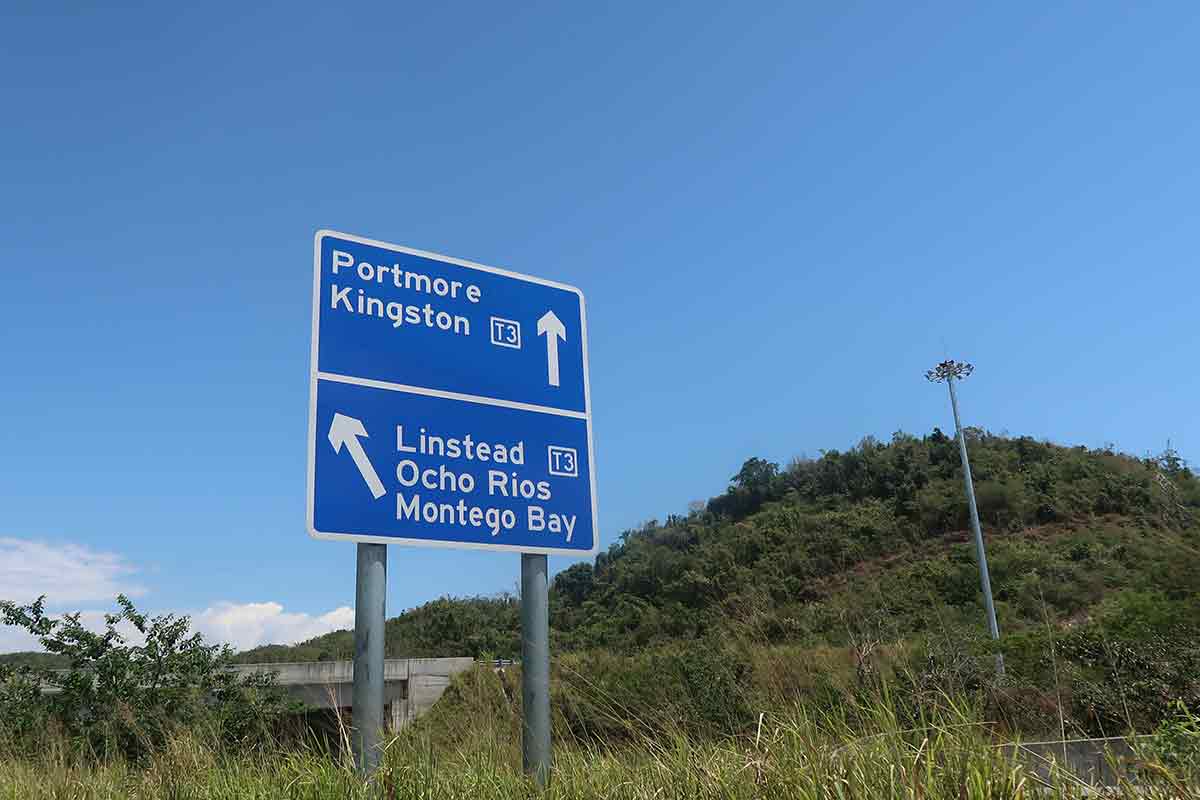 Many of my best tips and advice for Jamaica can be found in my Jamaica travel safety guide but I will list some of the most relevant tips for this particular journey later on in this guide so you can get a head start.
When traveling to Ocho Rios from Kingston using public transport over the years, I've identified four modes of transportation.
Let's take a closer look so you can decide which is best for you:
Taxi from Kingston to Ocho Rios
If you're already in Kingston or you have arrived at Norman Manley Airport and want to get over to Ocho Rios in a taxi, I recommend you hire a private taxi rather than take a charter taxi.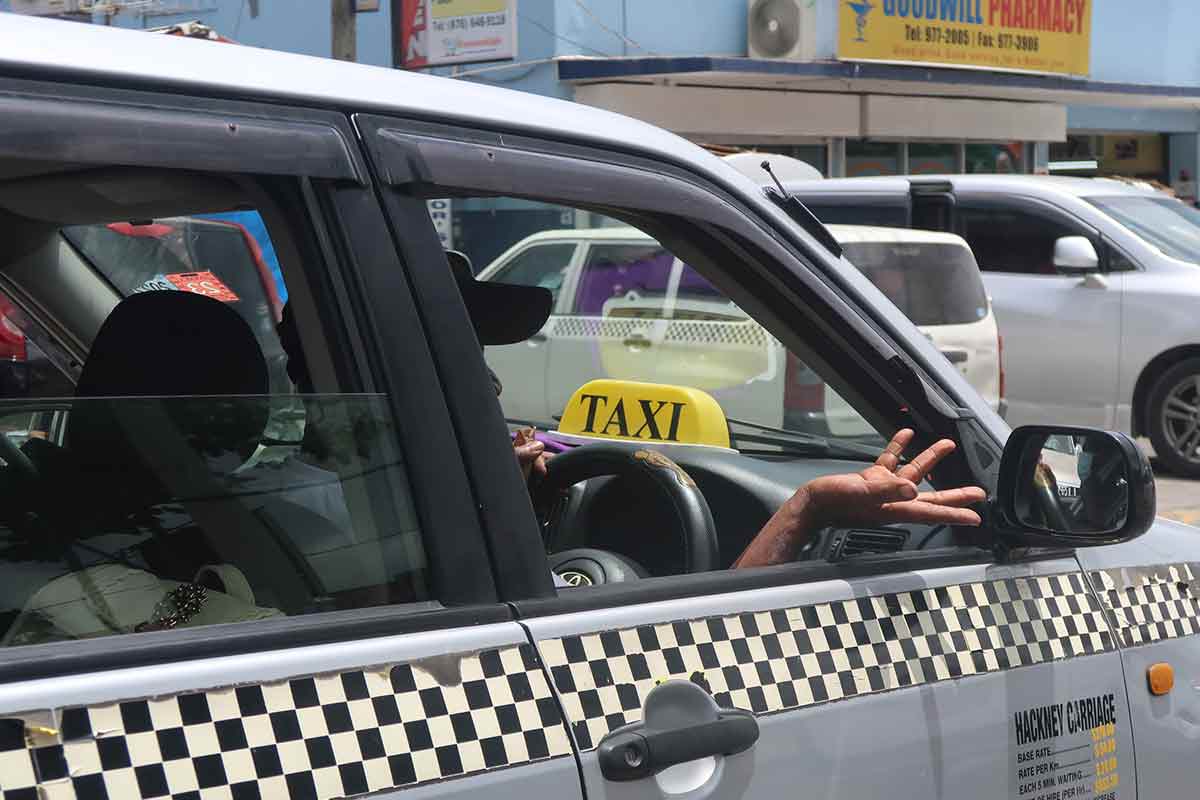 Some of the charter taxi drivers will accommodate you, but they will put a hefty price tag on top for taking you over to Ocho Rios. If you are traveling as part of a group then this way is by far the most cost-effective.
If you are concerned about whether taxis in Jamaica are safe or not, I have written some tips that should help you feel more comfortable.
Without a doubt, getting a private taxi from Kingston to Ocho Rios is the ultimate and most reliable ride for business and leisure travelers.
💡Smart Travel Tip
Know who is a taxi driver and who is trying to make a quick buck. Note that you won't be insured if traveling with a random person from the street, so be sure to confirm it's a genuine taxi first.
You can confirm at taxi and its driver by the red plates on the vehicle which are only driven by registered taxi drivers and chauffeurs.
Knutsford Express
When taking the Knutsford Express to Ocho Rios from Kingston you'll need to head down to the bus park in New Kingston. Usually, it's the bus that travels onto Montego Bay with a pit stop in Ocho Rios.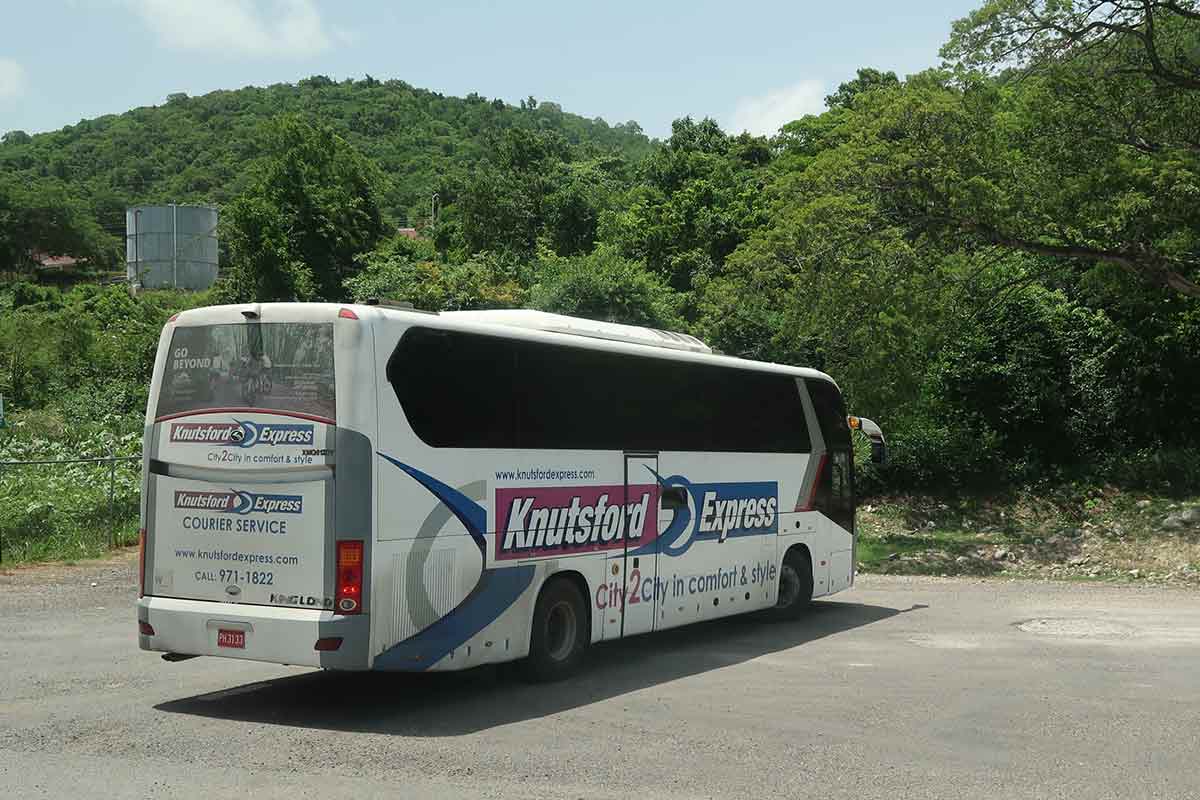 The great thing about Knutsford Express is that the service is punctual and you can purchase your ticket online before arriving. At the current time of writing, there are 6 scheduled buses leaving from Kingston to Ocho Rios.
I highly recommend getting your ticket in advance to avoid disappointment because the buses that coincide with the popular international flights are usually the ones that get reserved the quickest.
If you are arriving at Norman Manley airport and need to get to the bus stop first, you'll need to get a taxi from the airport. The cost of the taxi will be around $20 USD but you may be able to haggle a bit on the price.
Local Buses from Kingston to Ocho Rios
Local buses in Jamaica are fun but I would not recommend this option when arriving on the island for the first time, or when traveling with excessive amounts of luggage.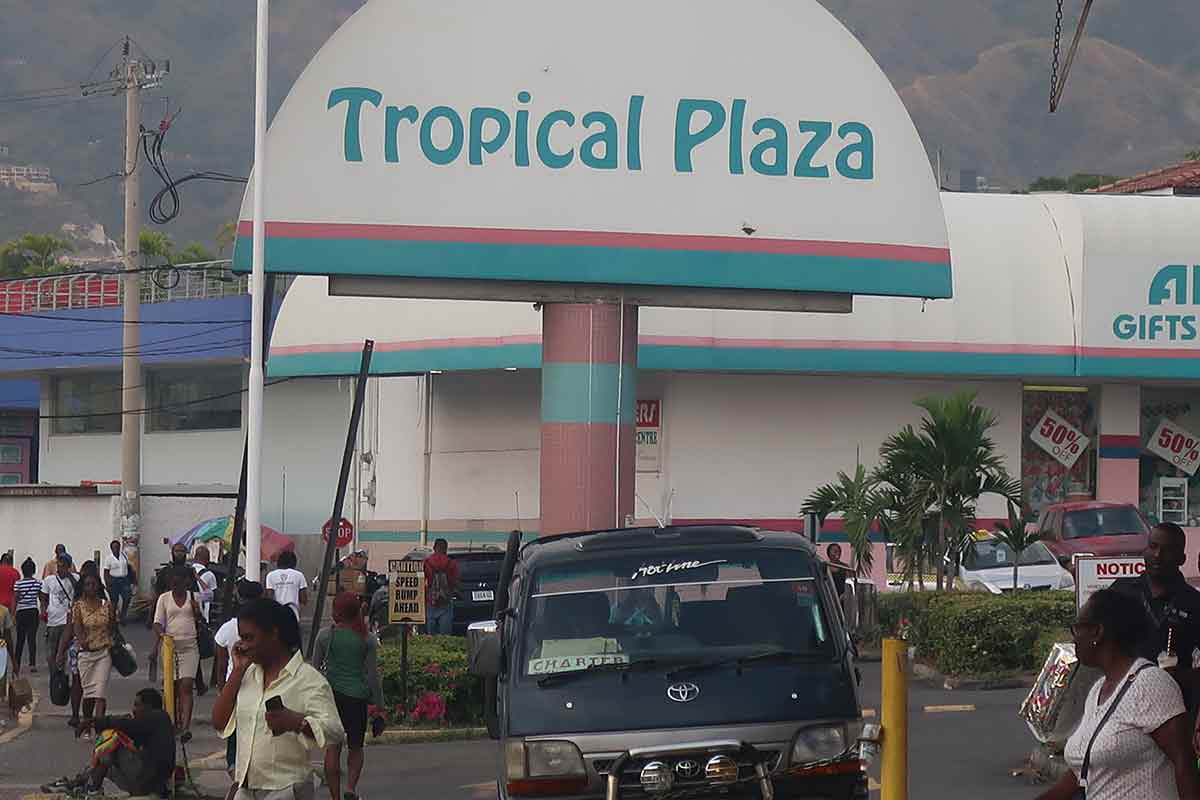 By taking the local bus option you will add a considerable amount of time to your journey. However, if you have experience with traveling by public buses and/or you have no luggage to carry and would like to save money, head down to the Half Way Tree Bus Station.
It's from there where you can rub shoulder with the Jamaicans and the real day-to-day life as you look for your transport. It will be the coaster bus and you'll need to ask at the stop the best way to get to Ocho Rios.
I have traveled to Ocho Rios using this method and have also spent time around the area and found it fascinating! Expect it to be super crowded with buses, taxis, street vendors, and cheap eateries.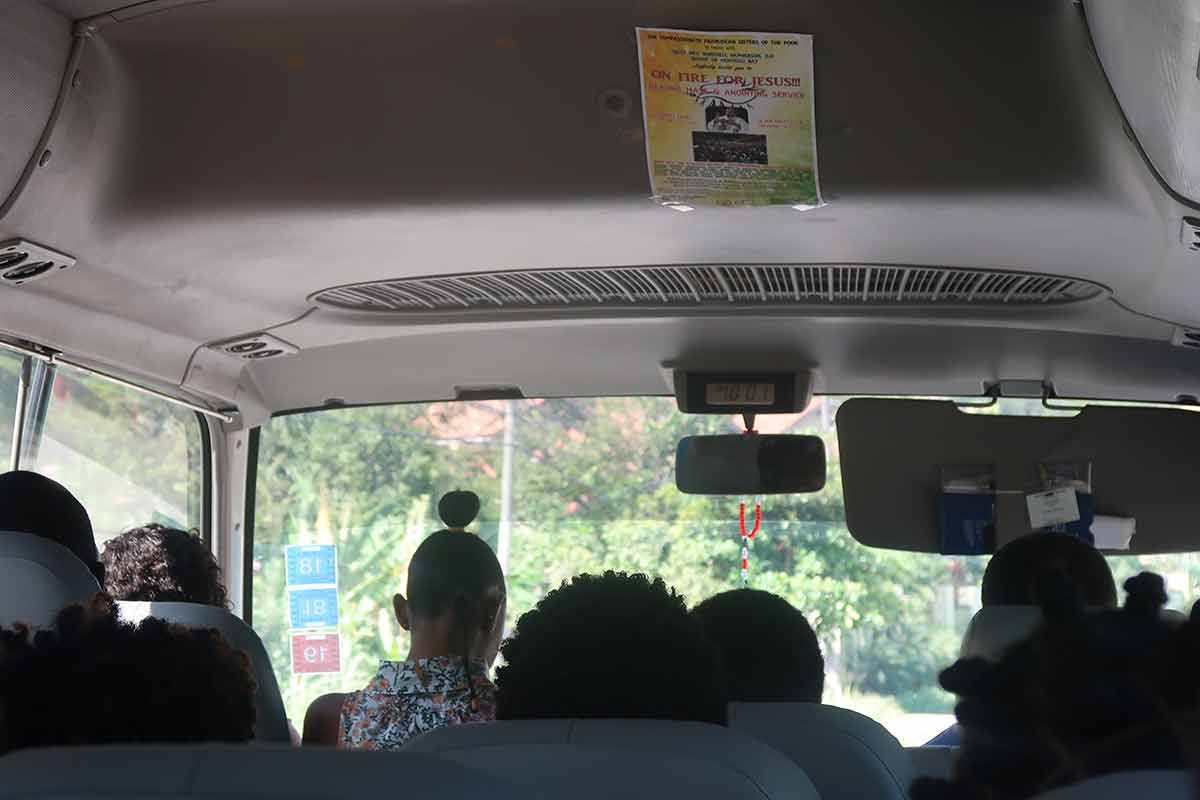 As long as you take the right precautions, this option is great for backpackers and more adventurous travelers as they can connect with the density of life in Kingston without going too deep into the streets.
The lingering smell of fried chicken and bubbling oxtail soup may tempt you just enough to grab a bite to eat before leaving. For Ital food lovers, check out King David Ital Restaurant just around the corner.
Private Airport Van Transfer
The last and most preferred option for families and those traveling with the elderly or those with special needs is the Private Airport Vans which are similar to a private taxi but can fit up to 5 people as well as your luggage.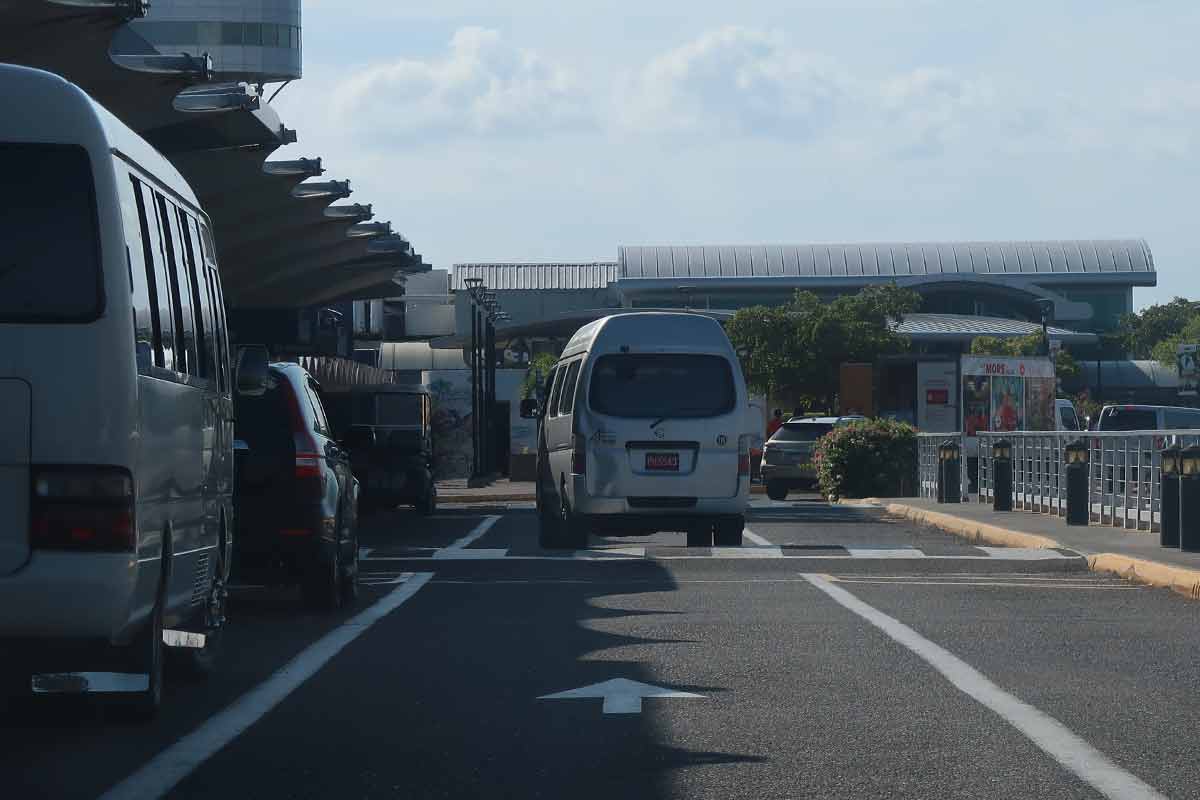 So if you are traveling from Kingston Airport to Ocho Rios you can expect the ride to be slightly quicker than the Knutsford express and the journey takes around 1 hour 40 minutes.
These vehicles benefit from air conditioning and include all the toll road changes along the way so you can sit back and enjoy the ride.
Kingston to Ocho Rios Travel Tips
If you're planning to take the Knutsford Express from Kingston to Ocho Rios or one of the other suggested methods, see the tips below.
⤵️ Here are some things you'll need to know for your journey:
Expect the journey to be around 1.5/3 hours if taking the bus.
You can book your ticket with Knusford Express online.
Local buses leave from Halfway Tree but you'll need to get there by taxi.
Head to New Kingston to get the Knutsford Express pick up point.
You can book and arrange a private transfer in advance info below.
Aim to carry some water on your trip and travel with small bills for the journey.
Have your room pre-booked (see these hotels in Ocho Rios for more ideas).
Book your Knusford Express tickets in advance to avoive disspaointment.
The Kingston to Ocho Rios is a popular route so you expect it to be busy.
If you'll be spending prolonged amounts of time in the sun be sure to carry some sunscreen that can protect you from the harmful UV rays.
With some luck, you should find at least one of these tips useful for your journey and they should definitely give you something to think about before deciding which mode of transport to take.
Got Travel Insurance for Jamaica?

Designed by travelers, for travelers, World Nomads covers more than 150 adventure sports and activities so you can explore your boundaries.
Kingston to Ocho Rios
That's all for this trip. With this guide on how to get to Ocho Rios from Kingston, you should have a better idea of the options available to you.
Traveling can be daunting but my wish is for you to get to Ocho Rios in a timely manner as safely as possible and enjoy your time on the island.
The ride should be no more than a couple of hours and if you do get hit by some unforseen compilations while on the road, always remember to let a trusted person know that you have taken public transport.
If you're concerned about safety in Ocho Rios you can read some of my tips of how to stay safe and things to look out for while staying here.
📌 Like this article? Pin it…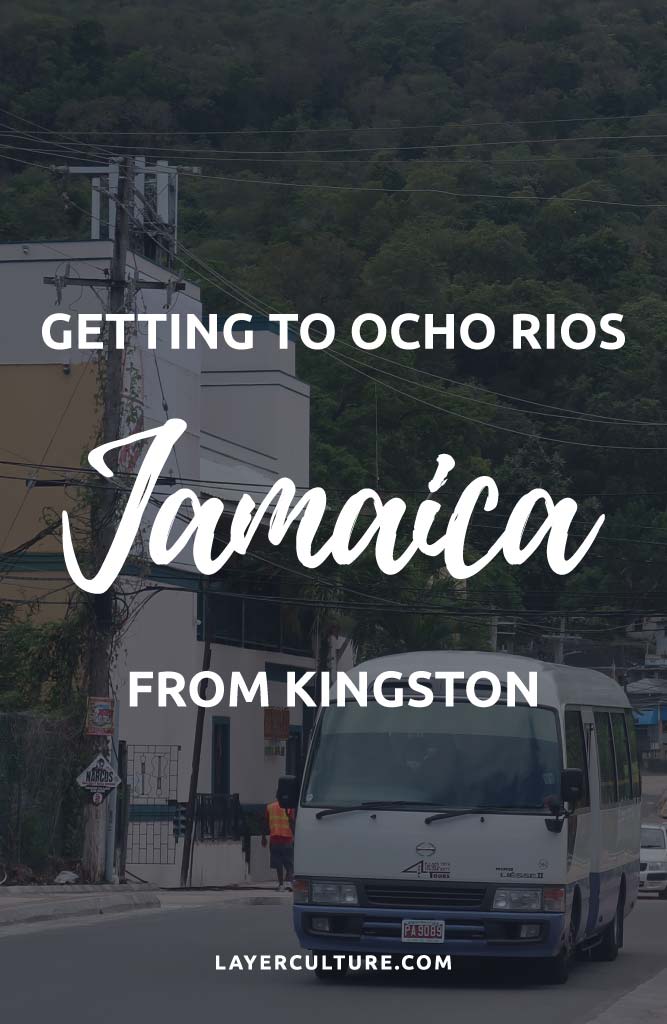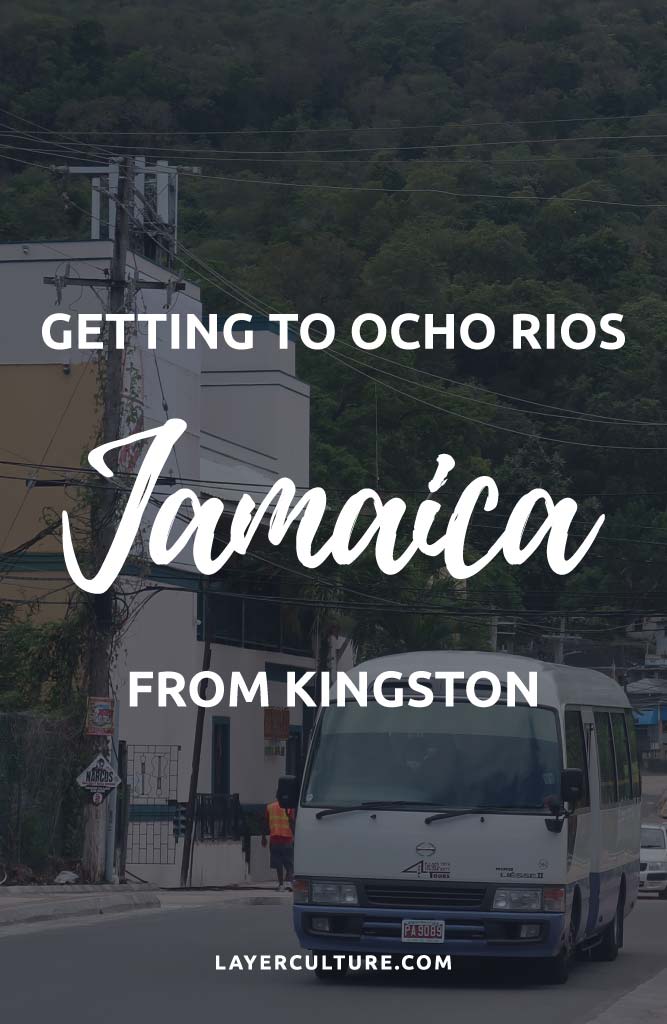 Did this guide help you learn how to get from Kingston to Ocho Rios?
💬 Leave a positive comment or lets start a conversation below!
---
"Dear friend! Some links in this post contain affiliate links. Meaning, if you click through and make a purchase, book a hostel or sign up for a tour, I may earn a small commission at no additional cost to you. Your support means a lot and helps me to keep traveling and maintaining the quality of this site for you."