Welcome to this Jerico, Colombia travel guide.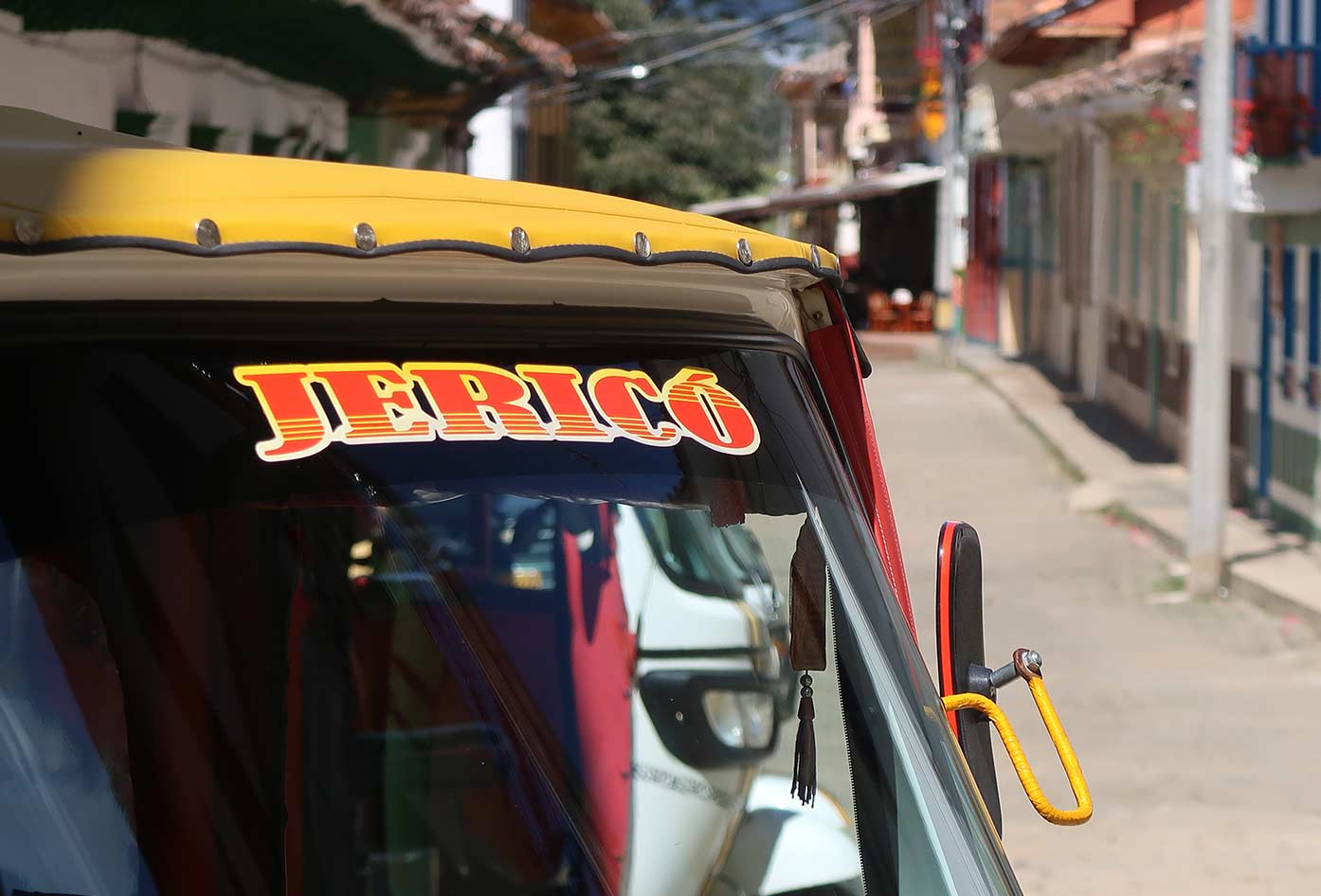 Did you know Jericó is one of the unexplored towns in the Antiquia?
People come here for a dose of hospitality filled with history and heritage. Jerico is a low-key town with a welcoming smile on every street corner.
If you're in Jardin and thinking of doing a side trip to Jerico, this guide gives you a list of things you'll not want to miss on your visit.
Jerico, Colombia: Travel Guide
So you visited Pueblito Paisa in Medellin maybe even thinking, you've seen it all? This is the creme de la creme of Antioquian towns in Colombia.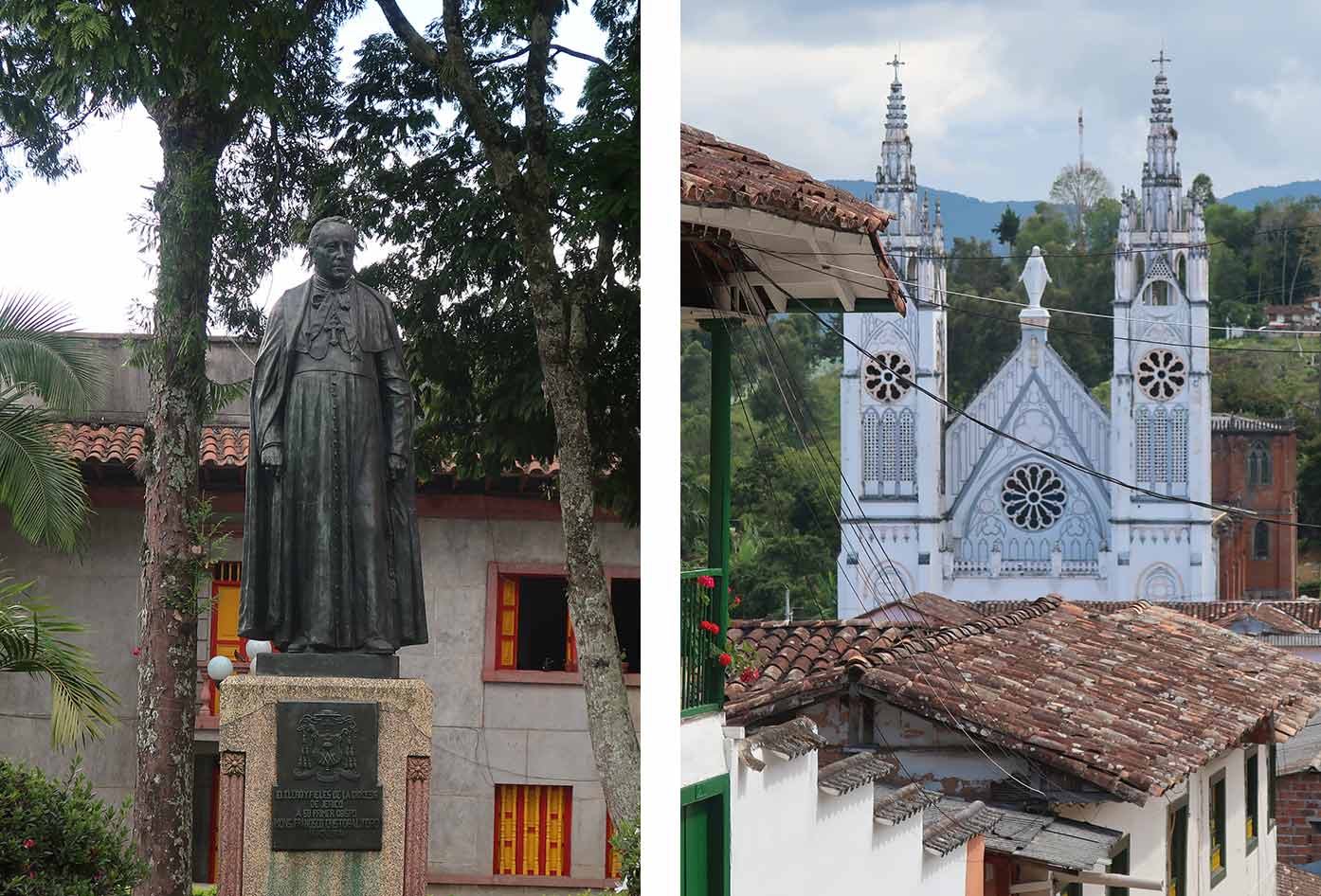 At first glance, you may look and ask yourself what is there to do here that is worth my precious time?
Things to do Jerico, Colombia
Arriving here from Medellin you'll more than likely endure a 4-5 hour bus ride, which if you have any experience with the roads in Colombia (especially on this route), you know is all swings and roundabouts.
There are many regeneration projects on the roads right now, so I'd say spend two nights here for a good run depending on what you want to do.
Cristo Redentor Jerico
The first thing you must do after dropping your bag off is head to the giant Jesus statue Cristo Redentor that towers over the village, you literally can not miss it.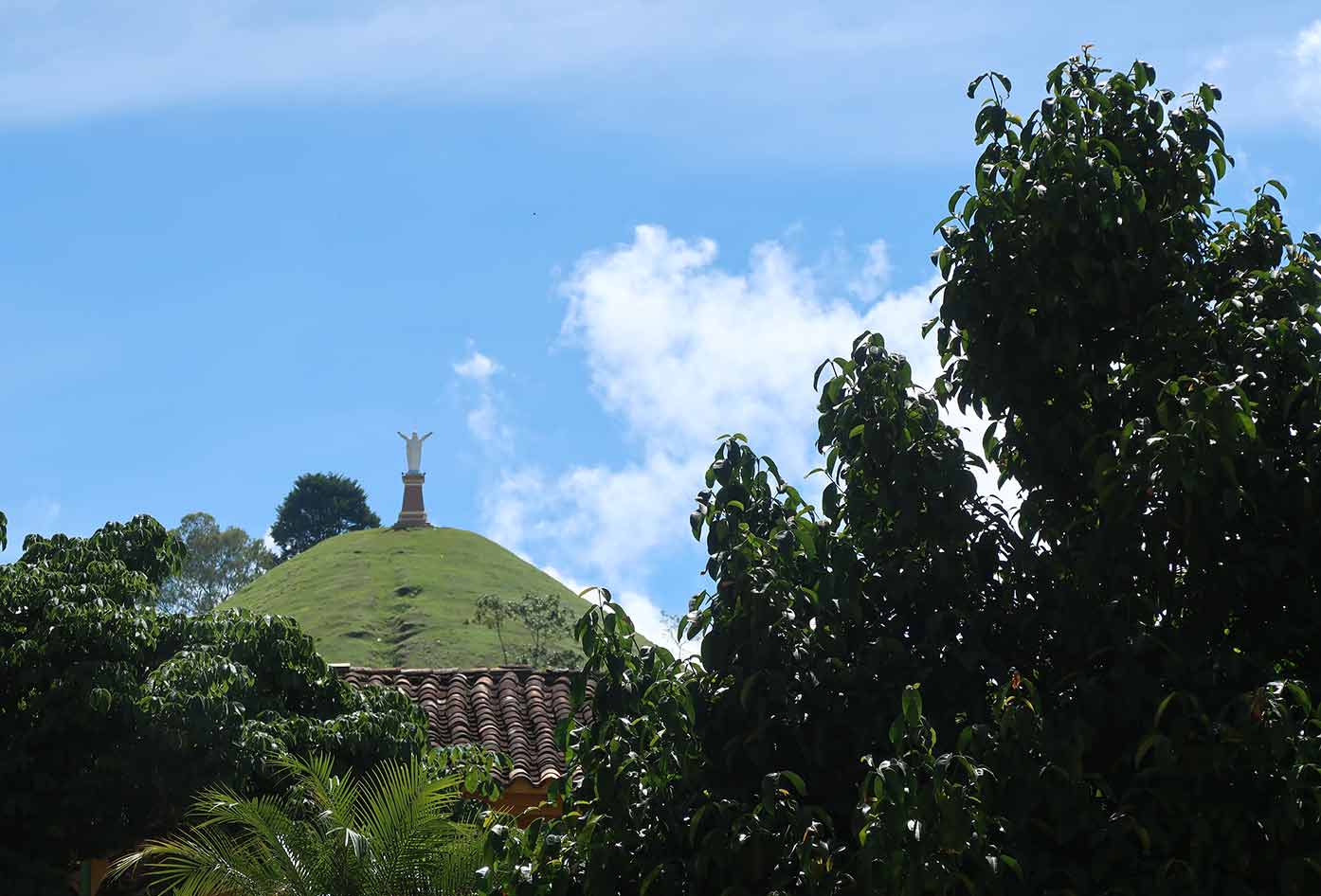 With a 20 minute (uphill) walk from the main park, you feel a sense of achievement and have an instant postcard shot of the village of Jericó and its surrounding area.
It's not a tuff walk, I promise, as a fast walker it took me 10-15 minutes.
This is a great introduction to one of Antioquia's most preserved towns. If you can get here for sunset, then you are well in for a treat.
You'll find a street vendor offering snacks etc. From the village in the evening, you'll see how the statue lights up which is worth coming out at night for.
Hike to the Gardens
How is your Spanish going? Because if you ask any local they won't hesitate to point you in the direction of the botanical gardens.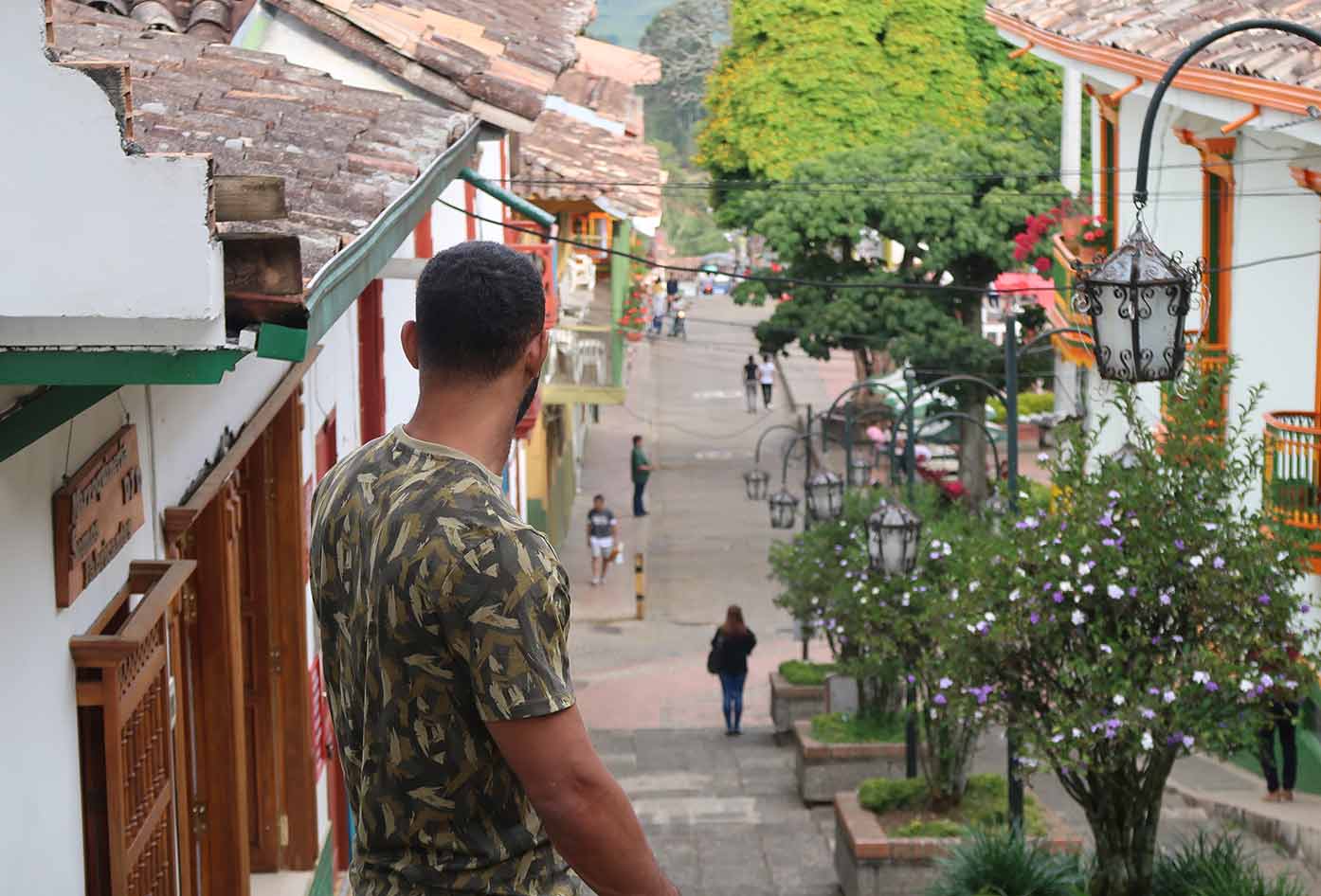 Not a botanical garden in the traditional sense, like the ones I've seen in other Latin American cities such as Buenos Aires or in Rio de Janeiro but more like a flower walk, or at least that how it starts out.
You can see both Cristo Redentor and the gardens on the walk; so it makes sense to do this in the morning is you don't want to double back on yourself.
Visit Coffee Shops
Colombian coffee is one of the main reasons I visit these quaint villages in Colombia!
As a fan of Antioquia and the Paisa culture, I thought, why not seek out a fine cup of coffee while here?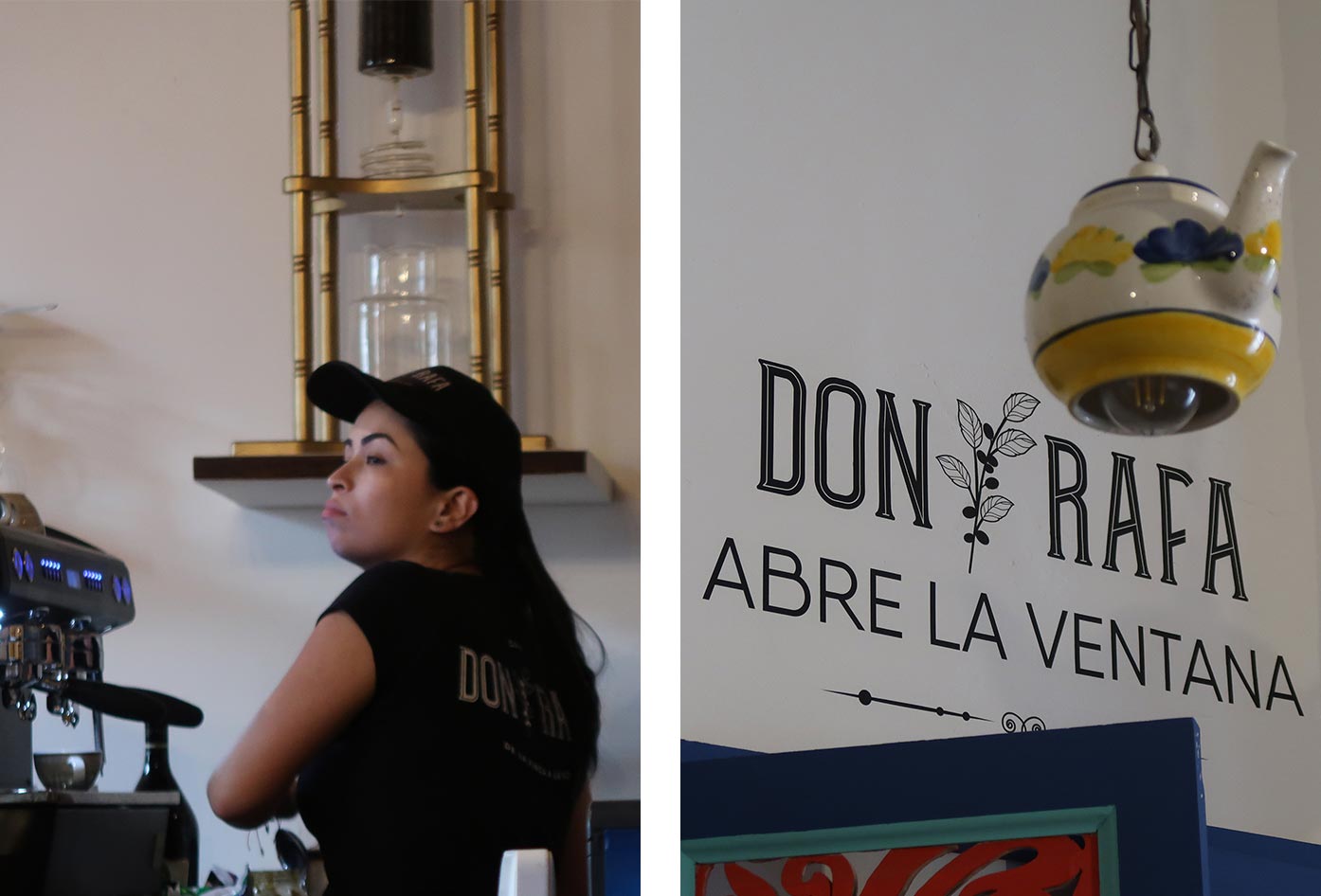 With various options here, (not quite as many as Jardin) I managed to connect myself with a superior cup of coffee in Don Rafa's place.
As you may know, I've been learning Spanish ever since the day I stepped foot in Central America back all those moons ago.
My goal with speaking Spanish was always to connect with new people and cultures. The story of Don Rafa captivated me and I had to ask more.
As with most people from the Antioquia region, they're keen to share their heritage and so I learned more by being able to ask questions in Spanish about the local Colombian coffee story.
Stay at Las Cometas
I'd got a recommendation from a local who had already stayed at this colorful establishment. Arriving at the large (colorfully) painted gate I was unsure if anyone was home at first.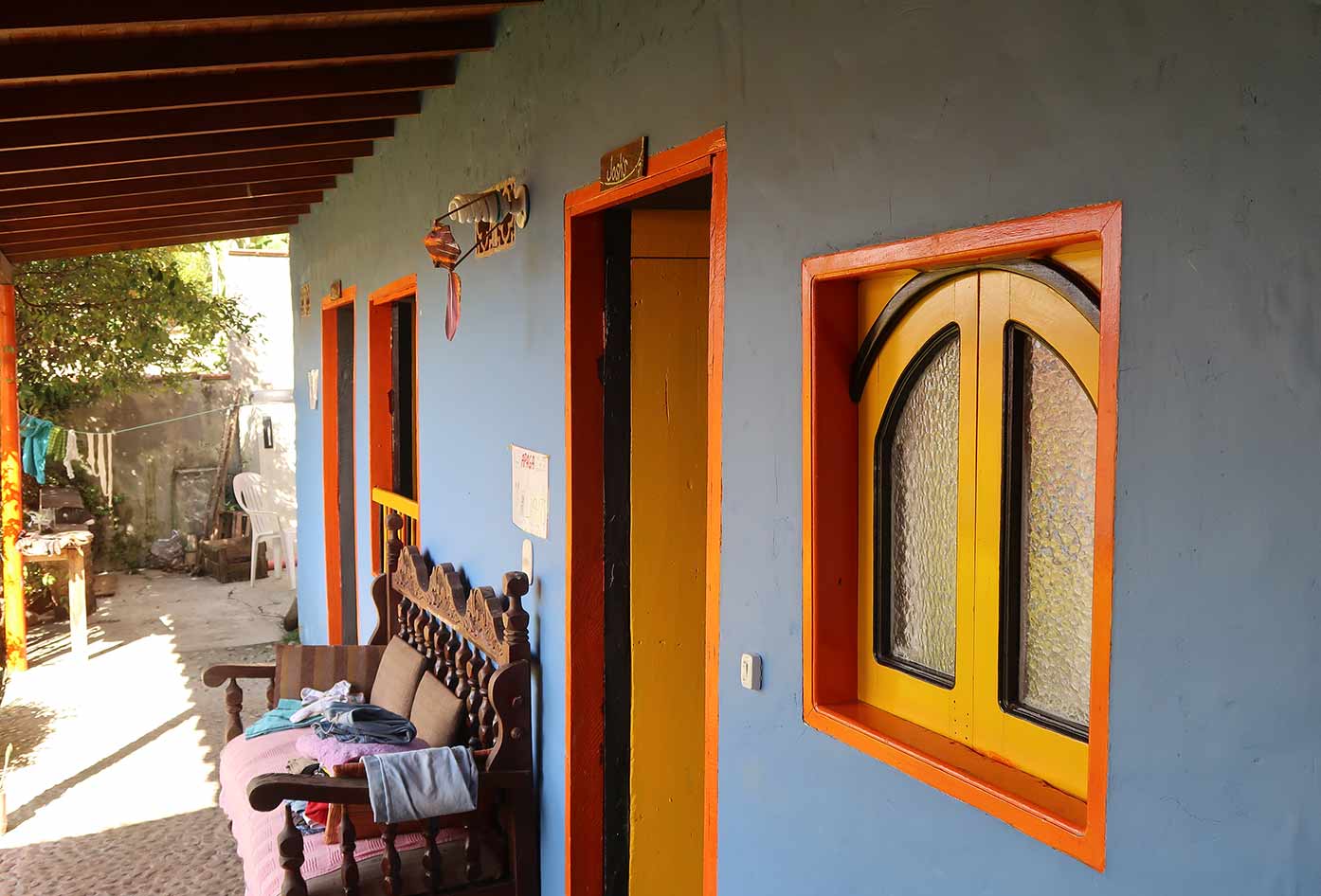 A minute or two later I was greeted by a warm English (not Colombian) smile. To my surprise, I found out this hostel is run by a lady from the UK.
With authentic rooms, and by that, I mean true to the materials of the local region, and the whole area is set up in a way that allows you to feel at home.
Las Cometas are doing BIG things: everything from teaching English/Spanish and offering volunteering options to travelers looking for different types of travel jobs that include free accommodation.
Souvenir Shopping
Did you know Jericó is a place that is known for specializing in leather goods? As you explore the street you'll notice a handful of souvenir shops. Many of which sell leather bags known as Carriels.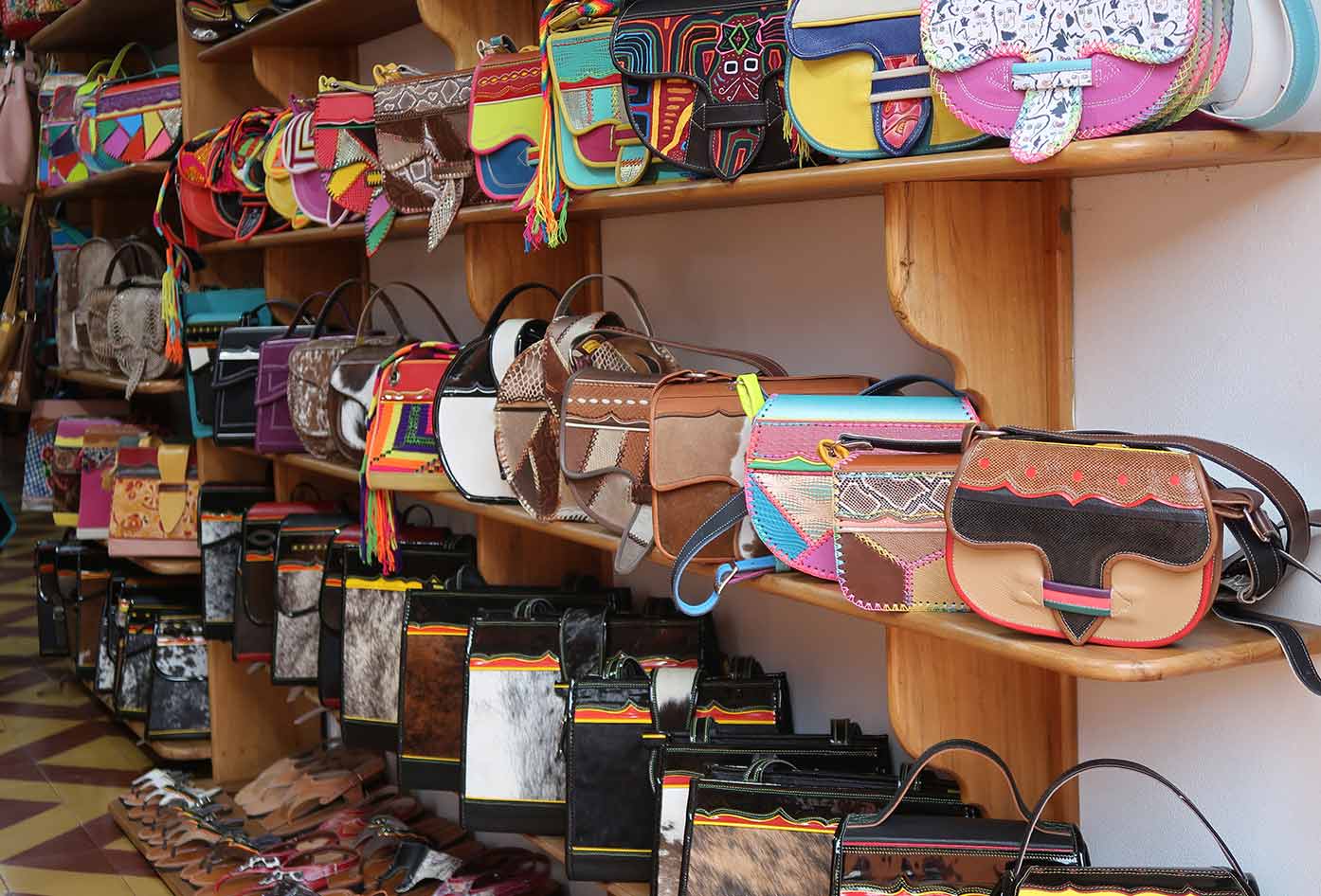 Jericó is a great place to pick up a unique gift at a bargain price, especially if you want to buy Colombian souvenirs for your family or friends.
People watching in the Plaza
One of my all-time favorite things to do in Colombia! People watching. Why? Because it helps me to gain perspective on my own life.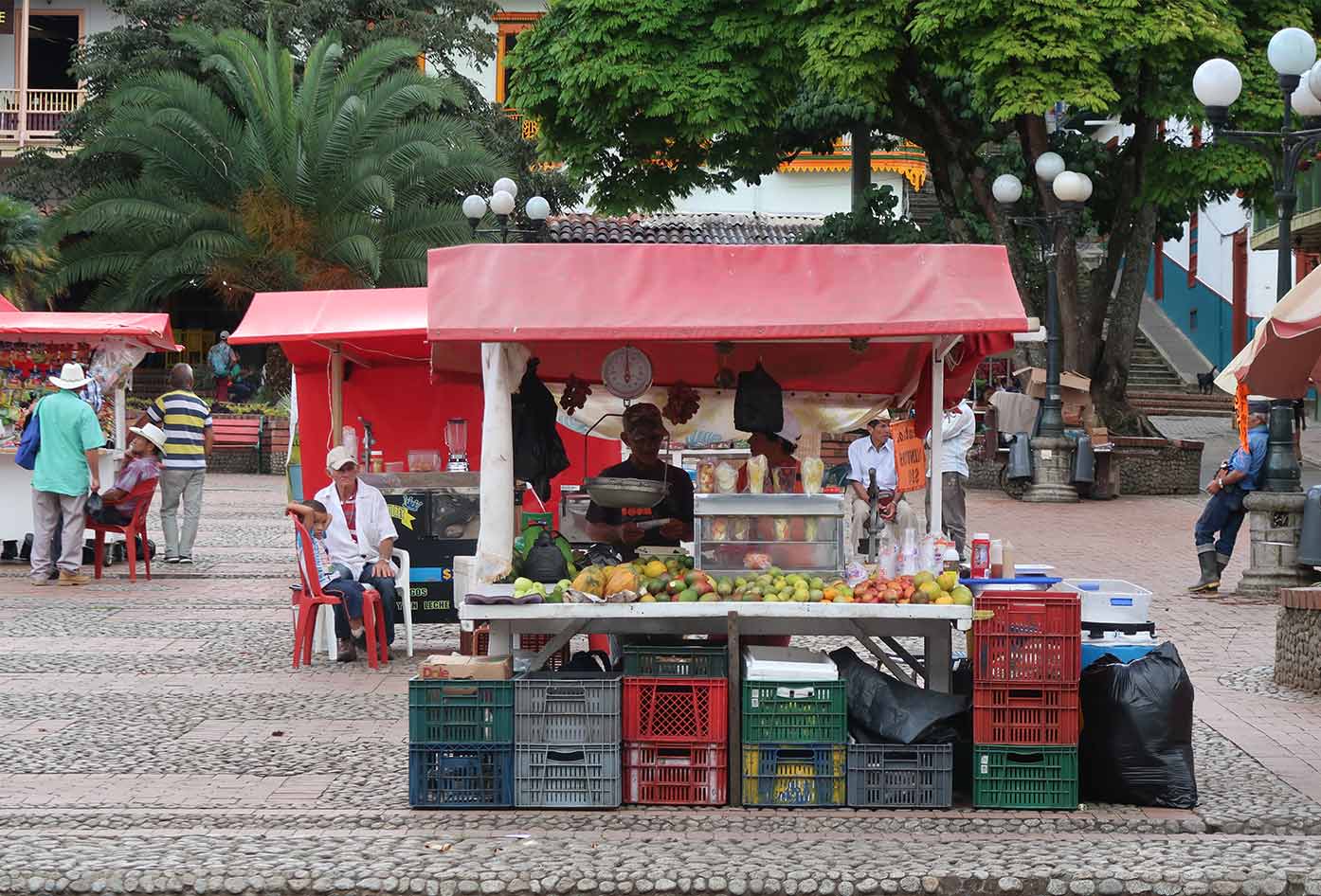 Seeing how people live in these well-preserved environments make-up part of my cultural travel and people studies which I oriental set out to do in Latin America from the start.
Get yourself to the park grab a chair or sit amongst the locals!
The idea is to just sit, observe, and forget about life in the city!
Contemplate life. Write in your travel journal maybe?
For me, it is one of the most rewarding things to do when backpacking Colombia because I don't find myself doing this as much in the bigger cities such as Bogota or Medellin; due to the immense pace of life.
Jerico, Colombia Travel Tips
Below is a list of travel tips for Jericó that I feel you can benefit from. On my next trip to Jerico, I will update this list with more information.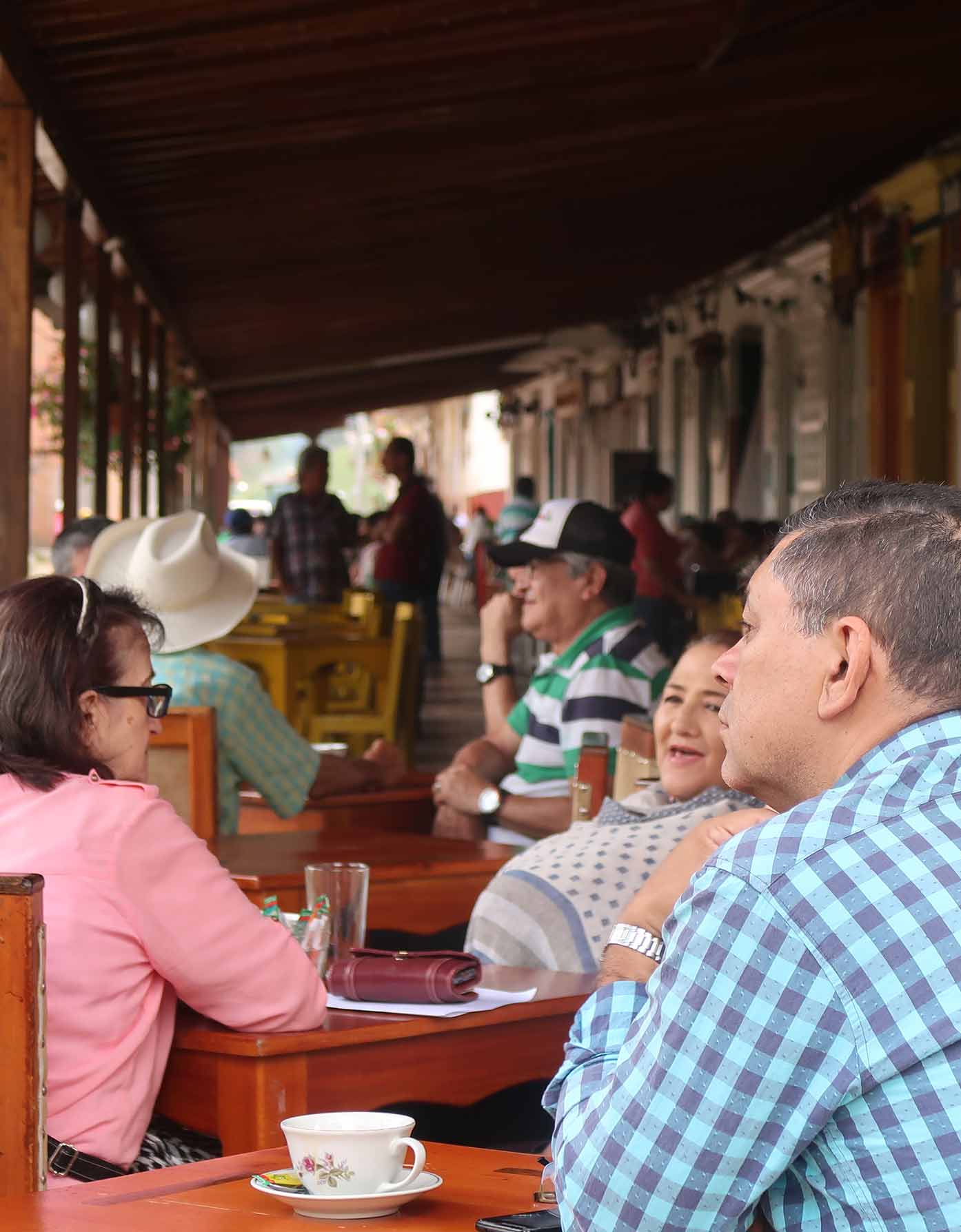 Things to carry during your travel to Jericó:
Your Passport (as with everywhere in Colombia)
Hiking shoes with some good grip
A hoodie or fleece (for those chill evenings)
Colombian pesos to last your stay
With Jericó being a relatively off the beaten track location in Colombia, you may find yourself feeling out of place here. (standing out like a sore thumb.)
Don't expect to see hoards of backpackers walking around like in Jardin or some of the other more popular places in Colombia.
In fact, one of the great things about Jerico, Colombia is the lack of outsiders here. There is an official tourism office where you can get information about the local area and even other parts of the country.
If you're low on cash you'll find one or two places i.e Don Rafa that accept Visa or Mastercard but don't bank on this; because unlike more popular places such as Jardin, in Jerico, you'll find fewer places accept credit card.
No need to book a ticket back to Medellin or onwards travel in advance, however, if you're leaving during a peak time or holiday I suggest you do so.
Keep your eye out for the public holiday in Colombia (there is a lot of them) to avoid any disappointed
I've noted some tips in my South America travel budget of how you can save money during your travel around Colombia; hopefully they can help you or a friend that is traveling on a budget.
In some cases, there can be flooding nearby or natural disasters that can occur which may put a halt to the public transport on this route, so take that into consideration if you are planning a trip with a tight schedule.
Where to Stay in Jericó
It's likely that you'll spend a night or two here if you traveled from Medellin! If not then you'll miss out on being able to really connect with all that this picturesque Colombian village has to offer.
3 reasons to stay here
fully equipped kitchen 

Speed WiFi



Ensuite Rooms 


Everything a traveler could need under one roof. A short walk to and from the square plus all the recommendations you need for Jerico and the surrounding area. There's a cute patio area with hammocks and lovely people.
---
Las cometas is'nt the only place to stay in Jerico but when looking for a communal hotel but with private rooms; it serves as a great base.
Medellin to Jerico
Getting to Jerico from Medellin is relatively easy! Just head over to Medellín's South bus Terminal and you can get a direct bus without booking in advance.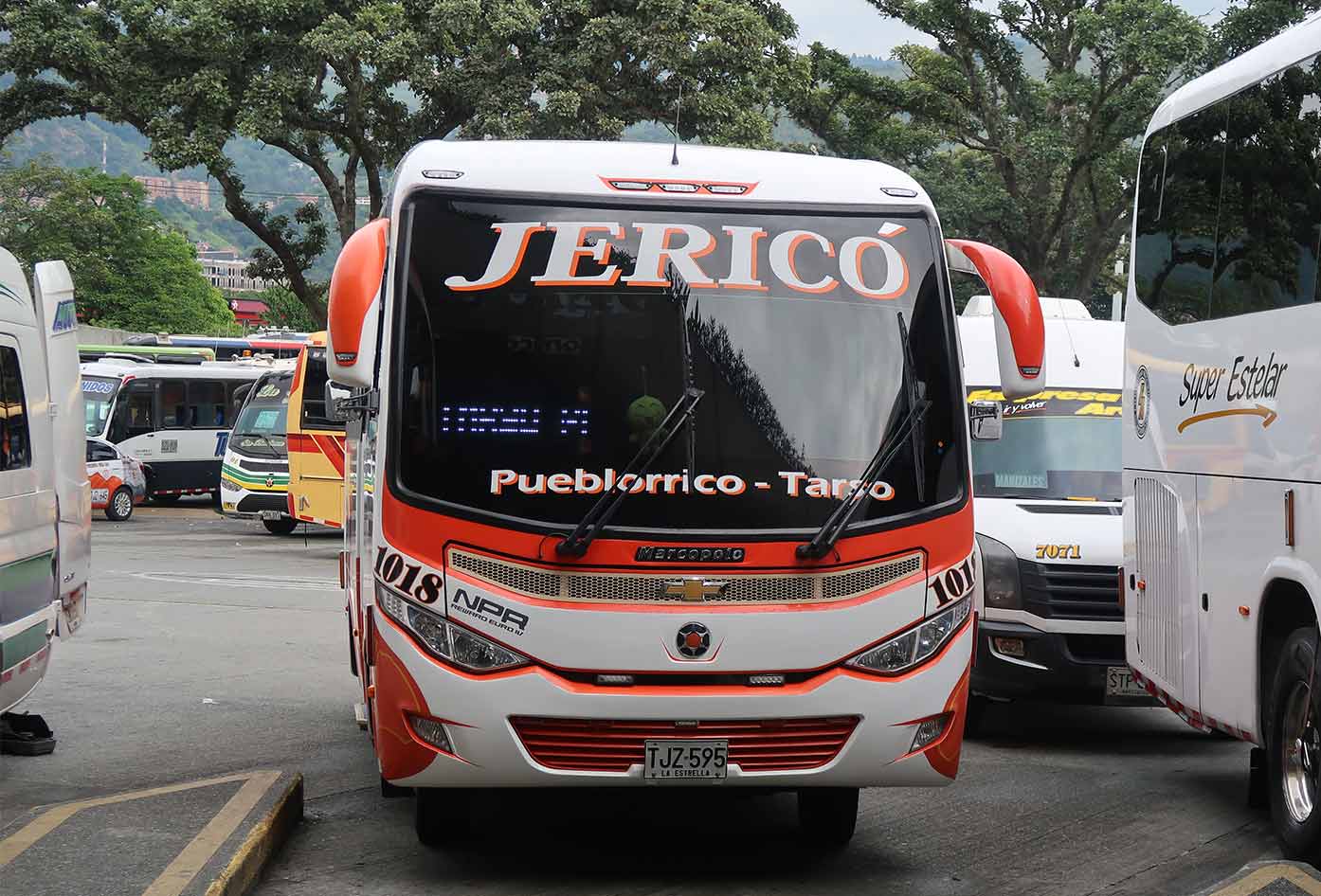 The bus or transporter cars usually leave once every hour or so! Sometimes I use sites like Redbus to book my tickets in advance.
My journey took around 6 hours with all that was going-on on the roads during that time.
Also, if you get stuck behind the Mulas (the name for the trucks that transport goods), your arrival time WILL get extended.
Travel Insurance for Colombia
I always recommend backpackers and travelers (no matter who you are) use World Nomads Insurance for fully comprehensive cover.

If you are due to travel soon, you can get a Get A Free Quote by clicking the link or the image above and filling out your details – that way you'll get instant cover from the exact date that you choose.
On many occasions World Nomads has provided me with reliable insurance cover for travel in Latin America and the rest of the world.
Jerico, Colombia: Travel Guide
I hope you enjoyed this Jerico, Colombia guide and get the chance to visit.
In a relatively short space of time, we have managed to look at what things to do in Jerico, how to get there as well as some pretty interesting spots you can visit.
As you'll know the weather can change here at any time so come prepared.
I'd say, for the most authentic experience, head to Jericó soon before all the crowds catch onto this Antioquian gem.
For more Colombia inspiration see my backpacking Colombia guide!
📌 Like this article? Pin it…
Missing something? Got tips, tricks & advice we can learn from?
💬 Leave a nice comment or let's start a conversation below!
---
"Dear friend! Some links in this post contain affiliate links. Meaning, if you click through and make a purchase, book a hostel or sign up for a tour, I may earn a small commission at no additional cost to you. Your support means a lot and helps me to keep traveling and maintaining the quality of this site for you."