Welcome to this Jardin, Colombia travel guide.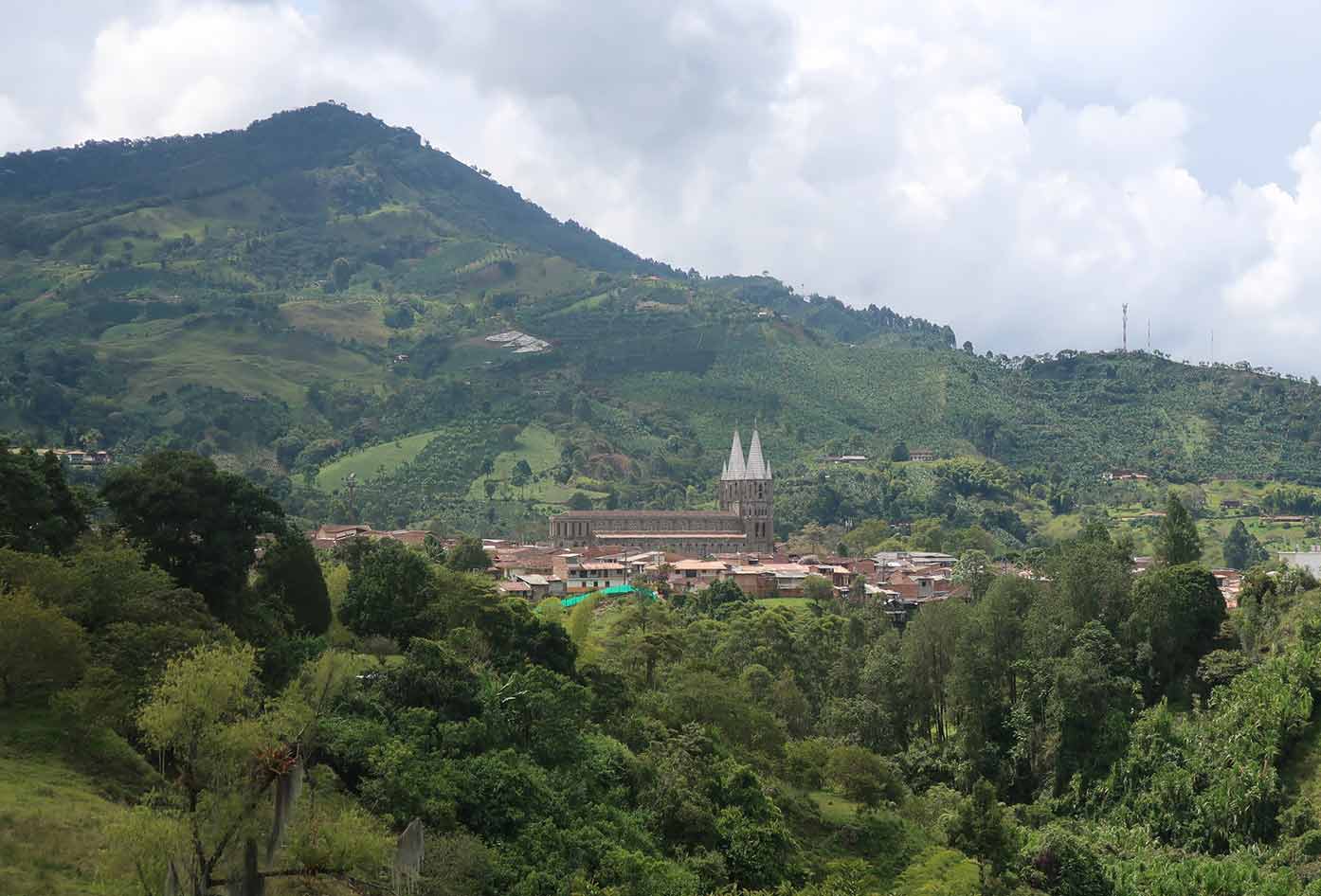 Did you know Jardín is one of the key towns you can visit in Antioquia?
Translated as simply "Garden" in English, you'll find comfort in the name itself! Let's look to see what this Colombian garden has in store for you.
If you are in Medellin and planning a trip to Jardin, I have a host of things for you that you may want to consider before you travel.
Things to do in Jardin, Colombia
With around a four-hour journey from Medellin, you'll find yourself in a new dimension that offers a cultural experience unlike no other.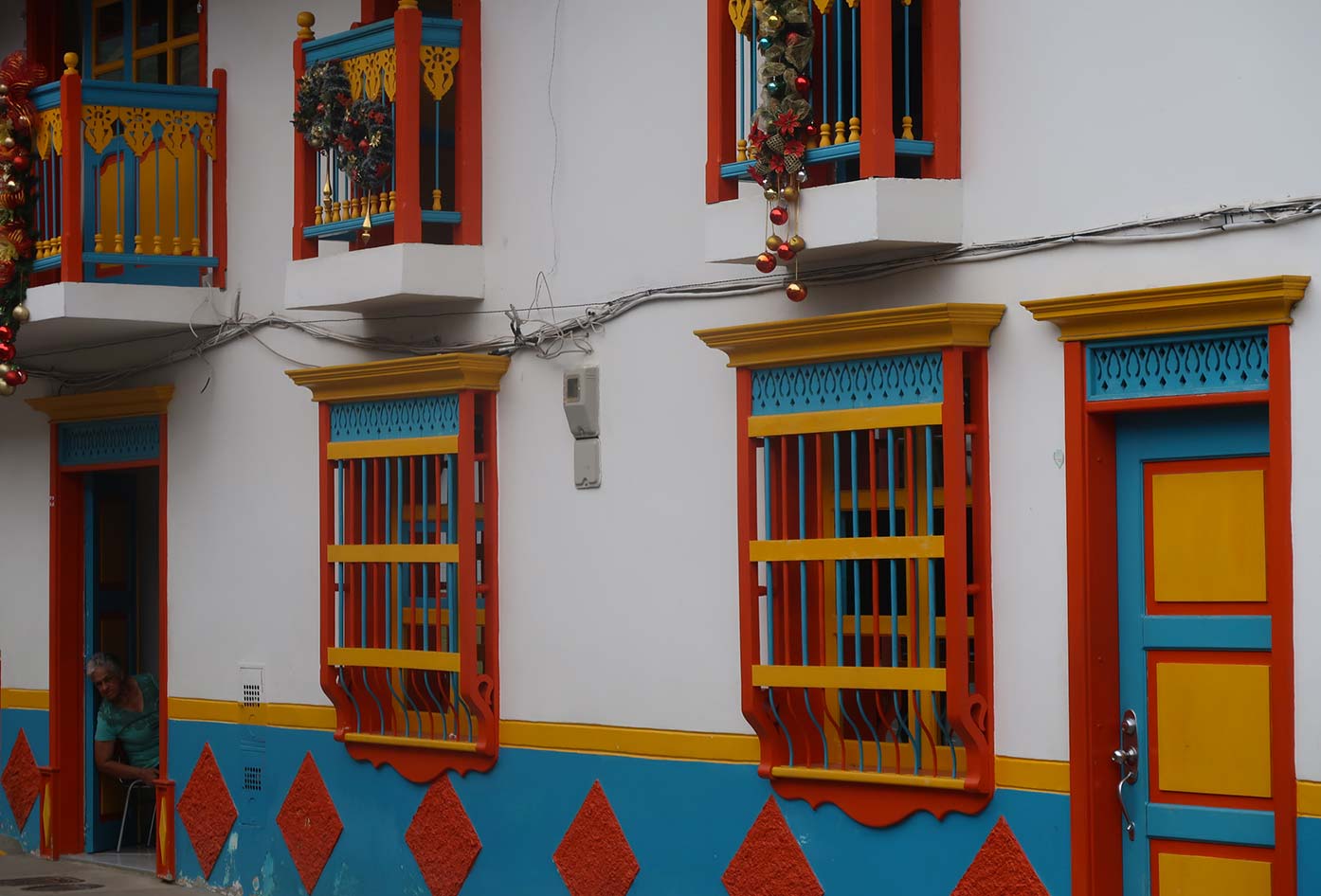 When compared to the big cities in Colombia, it begs the question; what other towns are they're in Colombia like Jardin?
What I found was that Jardin is quite unique! Whether it's cruising around in a moto-taxi, jumping in a cable car, or sipping some of the finest Colombian coffee, you are only just touching the surface.
What else can you do here, then? Isn't' Jarin just a small village in the middle of nowhere? Let's take a look at what you can get up to here.
Visit Coffee Shops
As with most of my trips to Colombia, apart from learning Spanish, my main objective is to try Colombia's best coffee shops.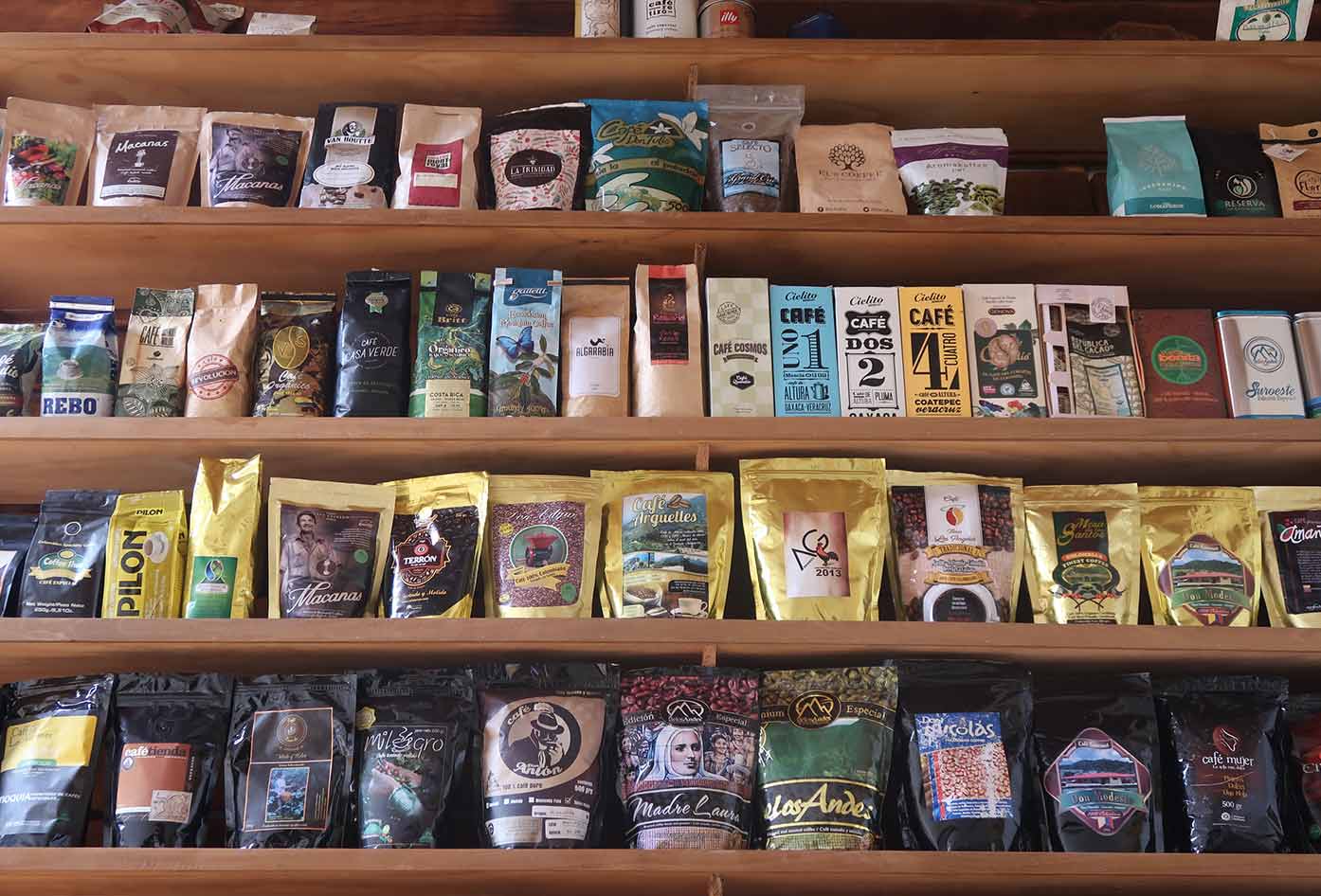 I'm no coffee expert but I've begun to appreciate the finer notes in some of the world's best coffee found in this region.
Jardin has a few really good coffee shops, that luckily, are all within the same square so you don't have to walk far.
I like to space my cups of coffee out to give my palate a chance to reset. My coffee ritual has become more and more refined since arriving in Colombia for the first time back in 2015.
After ordering a Tinto with no sugar or milk you will from that moment on begin to appreciate the taste (hopefully).
Here in Jardin with coffee shops like Los Andes who are coffee produces from the nearby coffee town of Andes allow you to connect yourself with a superior cup of Colombia coffee grown locally.
La Garrucha Cable Car
Set between the hills filled with banana and coffee, this is a great little addition to any trip to Jardin. Get ready to be suspended by two long wire cables as it pulls you across a plantain 'plantation.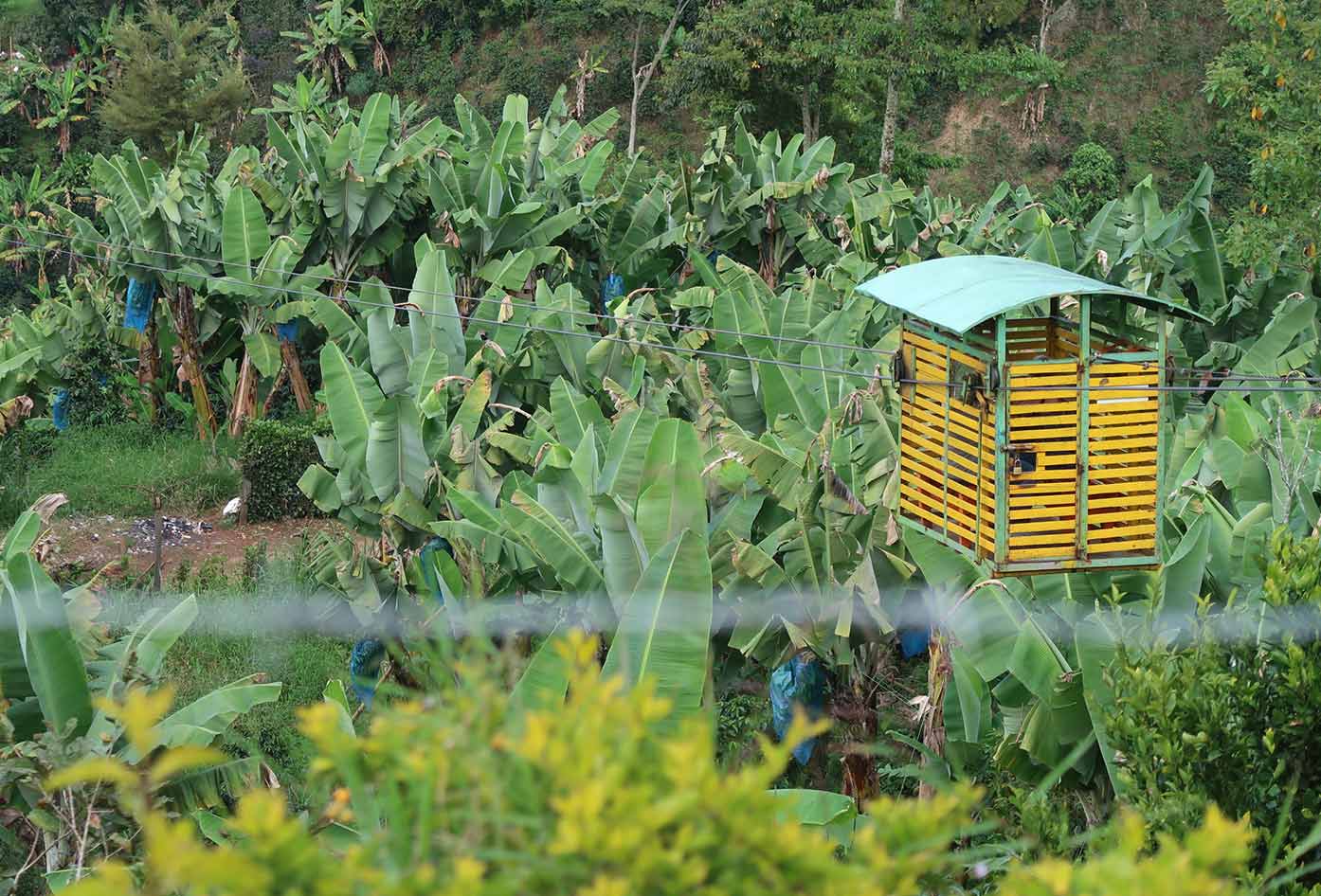 Located off one the streets you'll find a mini docking station where you can jump into a metal lattice cable car and prepare yourself for the ride.
The idea is to sit at the over the side and gaze at the amazing view of Jardin and of course the memorable church. It's easy to see why my friends back in Medellin recommend I come here.
💡Smart Travel Tip
The cost is around 8,000COP and worth the ride, it's not fast, expect a gentle pull that allows you to enjoy the view.
Visit the Trucharía
Other travelers, I have met who were backpacking Colombia missed this. You have to do a slight detour down one of the streets to get here but after a 15-minute stroll admiring the mountains you arrive at the Trucharía.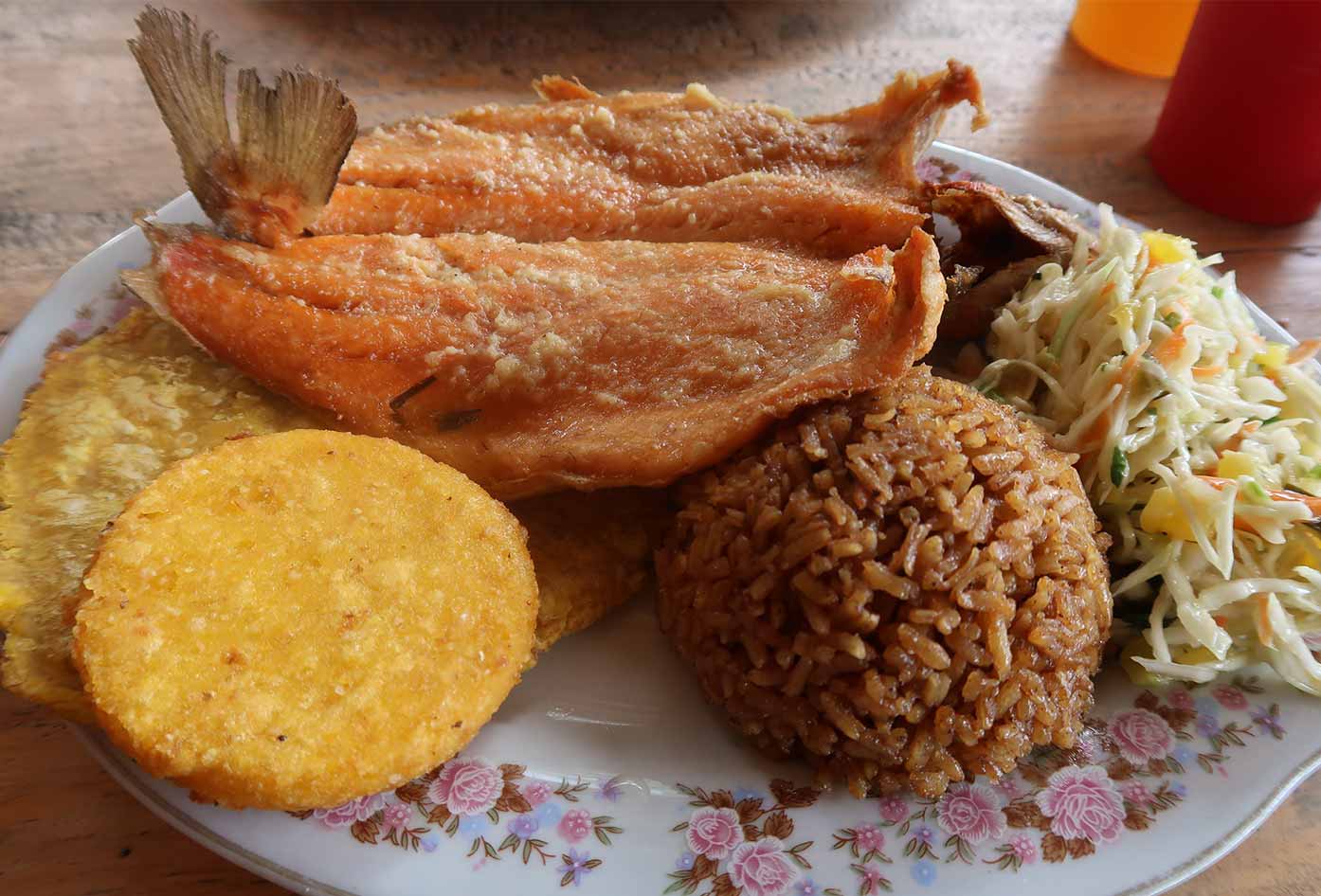 The Trucharía is the name for a place were trout are bred, and in this case, sold on-site in their restaurant. Finding lunch better than this in Jardin is difficult to match.
When you're ready you can sit down at a table at the restaurant and get a high-quality meal consisting of trout, rice, salad, patacones, and hogado.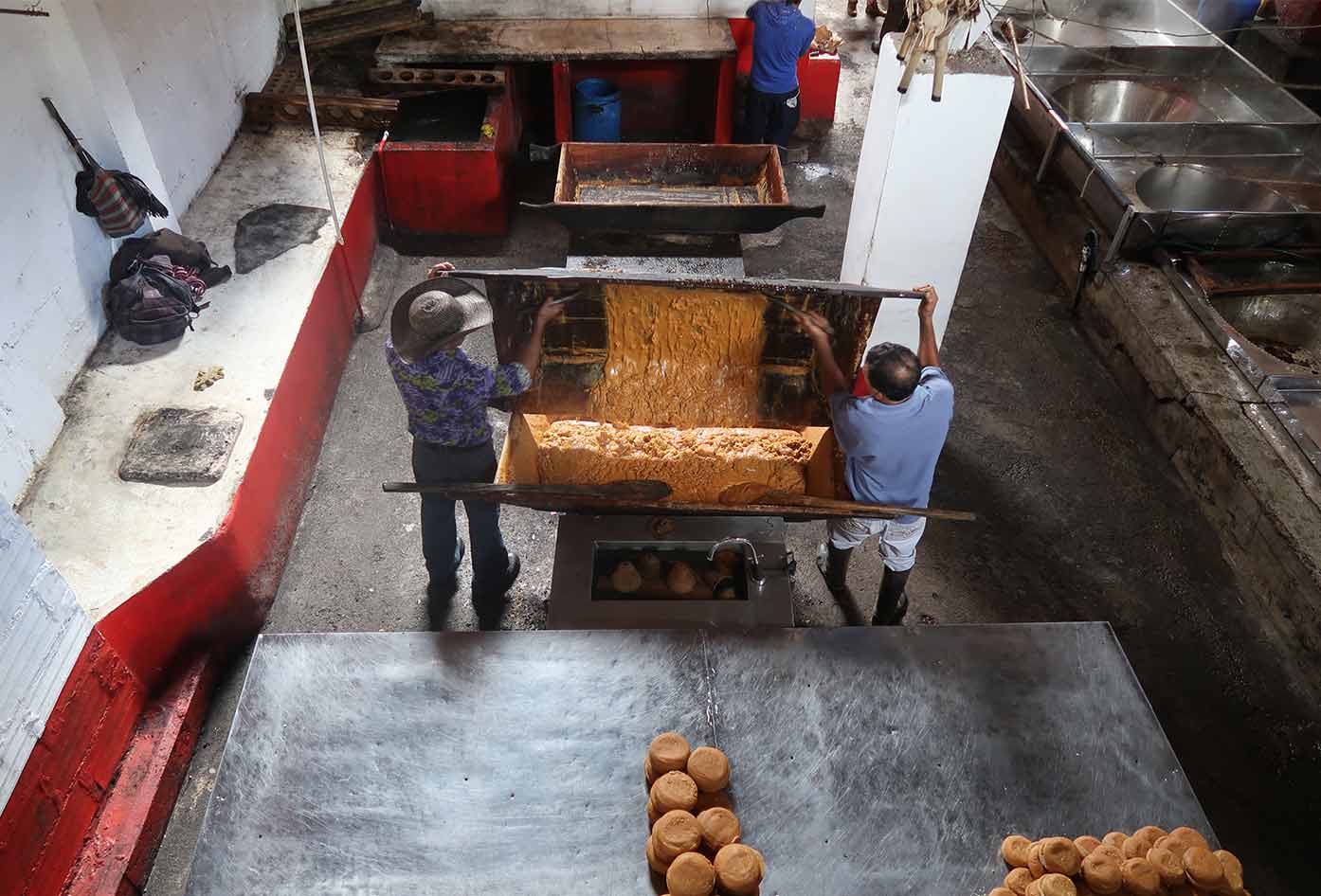 Also, they make other local delicacies on-site (panelitas) and you're allowed to walk around and see all the process going on.
La Cueva del Esplendor
One of the Jardins gems that you can't afford to miss. When done as part of a tour, which I recommend you arrange with your hostel or hotel for the most competitive price, you'll get the full experience.
After a 30-minute jeep ride, you'll arrive at a nearby by refuge spot where you have an option to have a spot of breakfast, you'll begin your trek down to the waterfall.
Amongst the Butterflies, and singing bird in a picturesque jungle-like setting. You arrive at a secluded spot filled by rocks and caves then, of course, a spectacular waterfall within a cave.
It makes sense to come equipped if you know you want to visit this attraction. See my packing list for more ideas, but some water shoes and swim gear will be needed to experience this gem.
Colombian Organic Coffee Tour
One of the best things to do in Jardin for me, with various options to choose from I recommend a tour of La Florida coffee farm.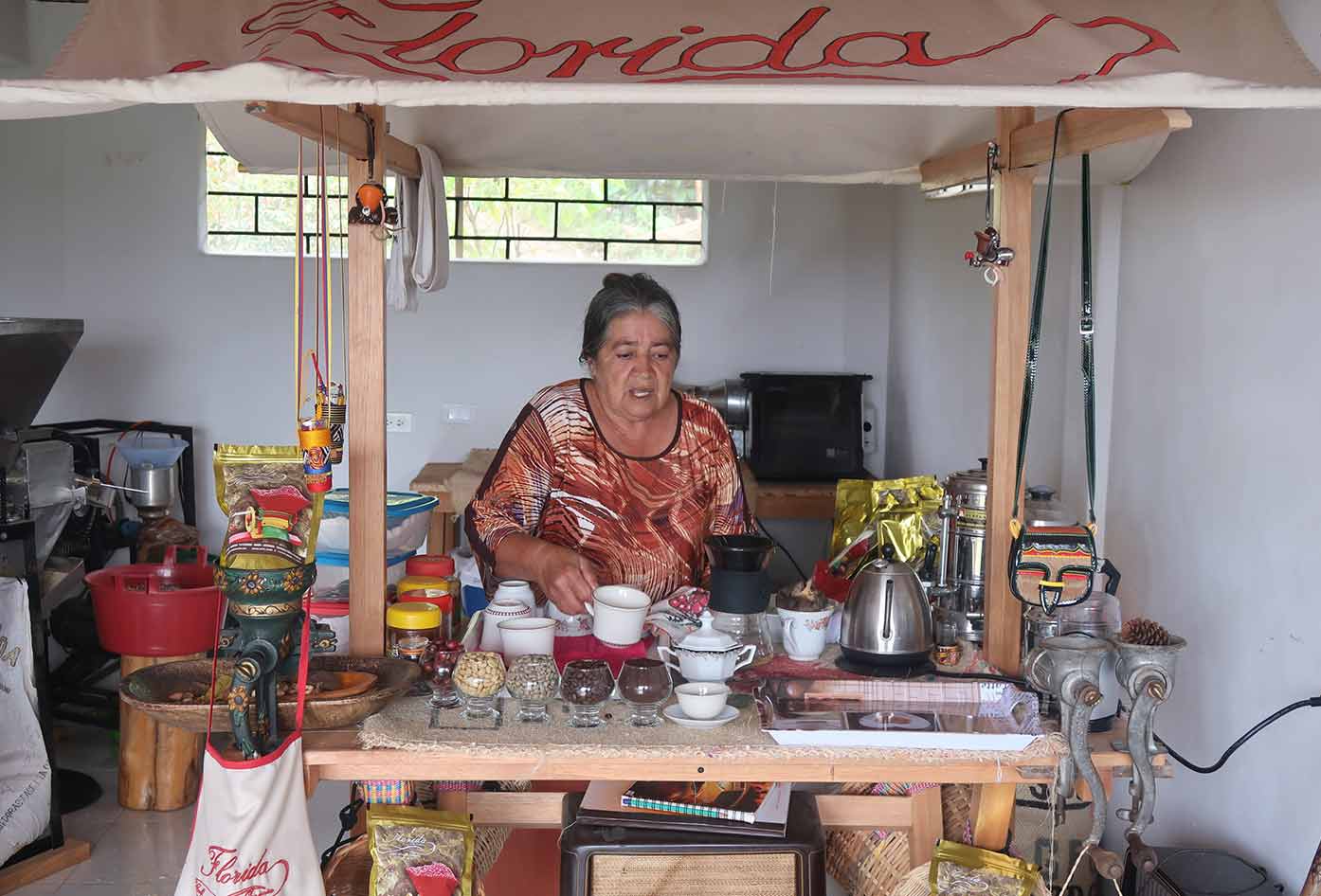 I spent the morning once again leaning about the coffee process on a personalized Organic coffee tour.
One thing I have noticed learning about coffee in Colombia is that every farm has its unique ways of doing things. It's best to do the tour in the morning if you want to make the most of your day, I spend two hours here.
People-Watching in the Plaza
Ask anyone who has been to Jardin why this is a thing. You naturally end up admiring the local life here, especially after arriving from Medellin.
A trip from Medellin to Jardin kind of makes you realize just how intense the daily grind of Medellin can affect your mental state.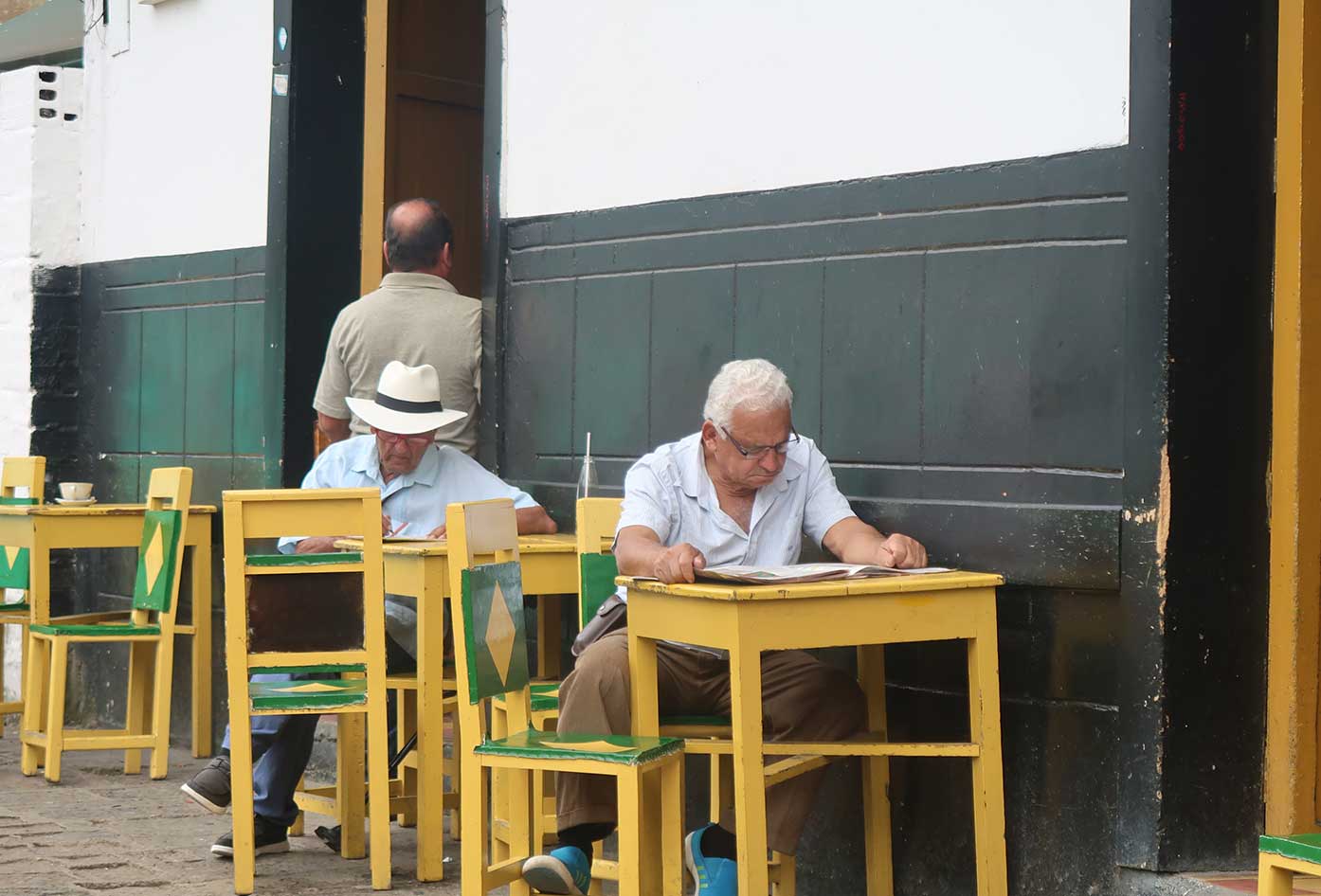 Here in the parque you can sit back on appreciate the Pueblo life and reflect on the life of the bigger city.
Most locals visit Parque on a daily basis to meet up and socialize. There are some real photo opportunities here which show you a lifestyle that many people from all over the world arriving in Colombia looking for.
Ride in a Tuk-Tuk
No matter what your intention is here in Jardin no trip would be complete without a ride in a Tuk-Tuk.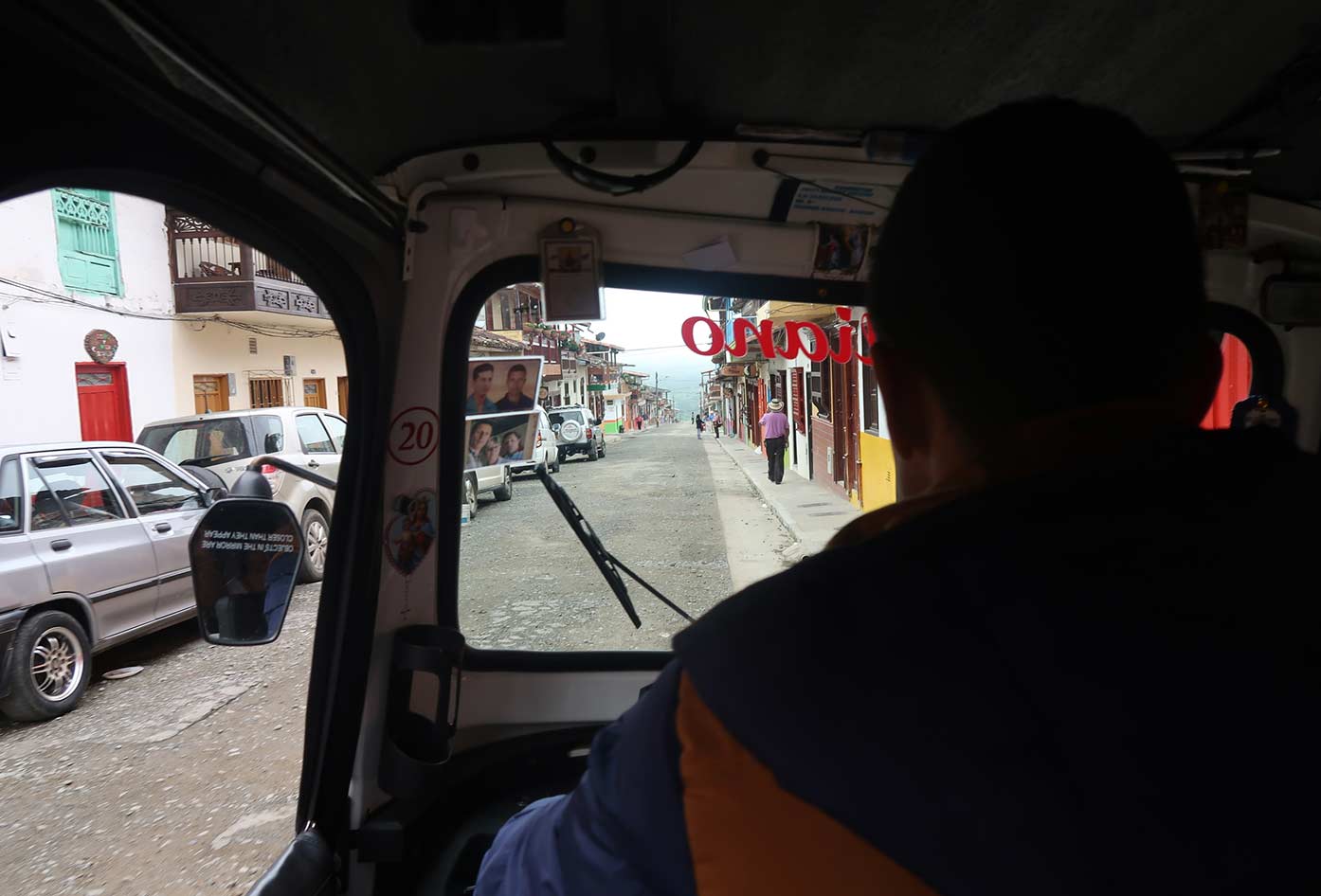 You'll be surprised how robust these little machines are, I took one all the way up to the coffee farm through some of the most invisible clouds forests; up and over some of the muddies hills.
Whether it's just a ride around the town or a ride to the La Garrucha from the plaza give one a go!
Jardin Travel Tips
Below is a list of travel tips for Jardin that you should benefit from. I will update this list sometime in the near future.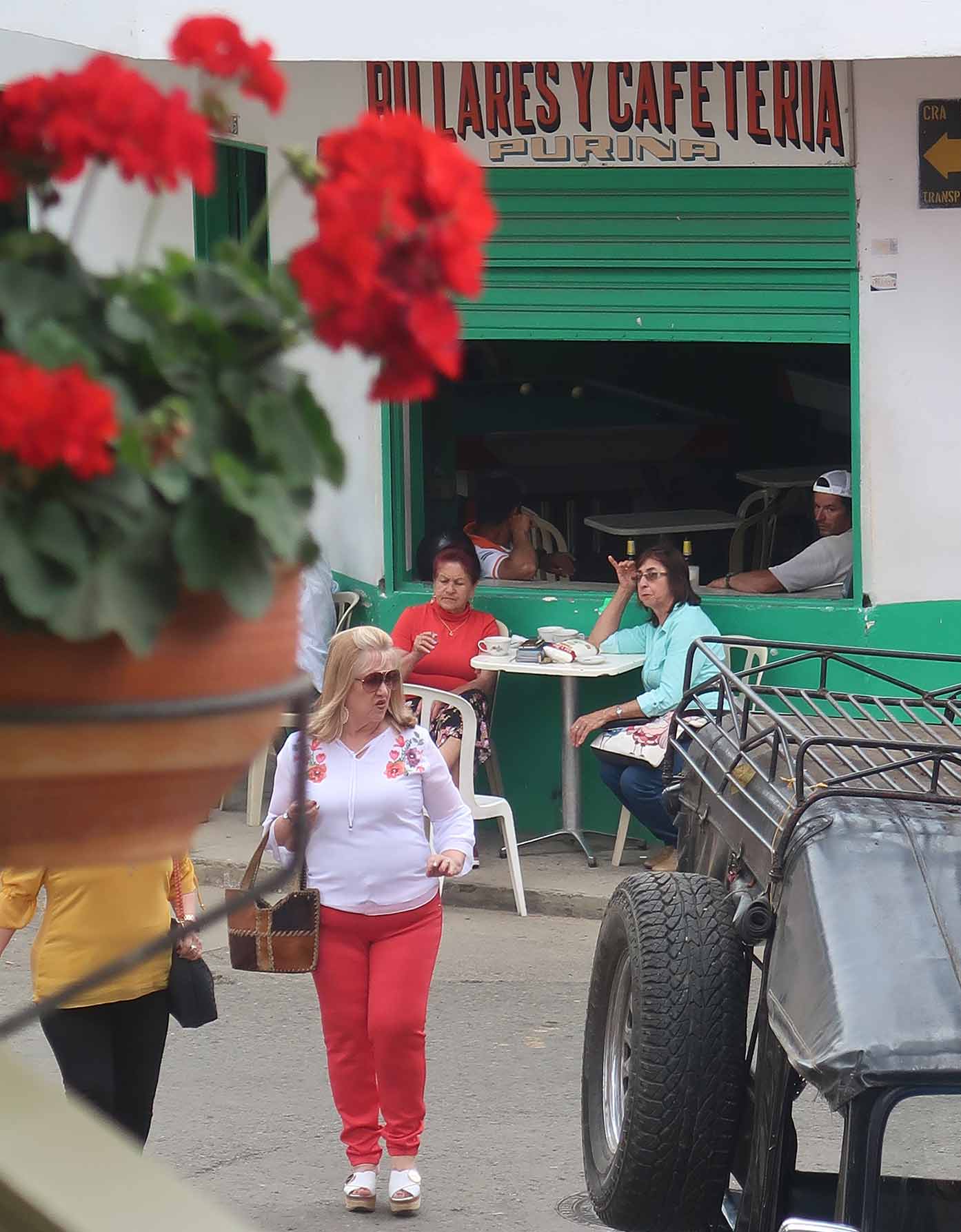 Things to carry during your travel to Jardin:
Your Passport
A decent pair of hiking shoes
A warm fleece or hoodie (It gets cold a night)
Carry Sun Screen (mountain sun is deciving)
Enough Colombia pesos to last the duration
Again, Jardin is a very popular place, not just with international tourists and backpackers in Colombia but with locals and Colombia's.
You can find the various shops and coffee shops that accept Visa or Mastercard so if you find yourself running low on cash remember to use your card where possible.
When looking for other places to visit near Jardin, extend your trip to Jericó which will take you even further back in time to Colombian village life.
Otherwise, I recommend you book your ticket back to Medellin when you arrive if you know you'll be heading back there.
On my travels to Jardin, I've visited three times up to now, I've noted some of the tips in my South America travel budget of how I try to save pesos by looking for the Menu del dia amongst other things to save money.
Where to Stay in Jardin
It's likely that you'll spend a night or two here! If not then you'll undoubtedly be able to really connect with all that this picturesque Colombian village has to offer.
3 reasons to stay here
Free WiFi
Bicycle rental 



Amazing tours 


If you want to room with a decent show private bathroom and some pretty nice view of the mountains, I found Europa Ecotours I great place! It's close to the square and a Pizza restaurant which you also must try.
---
Here is another great recommendation for Jardin if looking for a more luxury style hotel or you feel like a rest from staying in hostels.
Medellin to Jardin
Getting to Jardin from Medellin is relatively easy! If you head over to Medellín's South bus Terminal you can get a direct bus without booking in advance.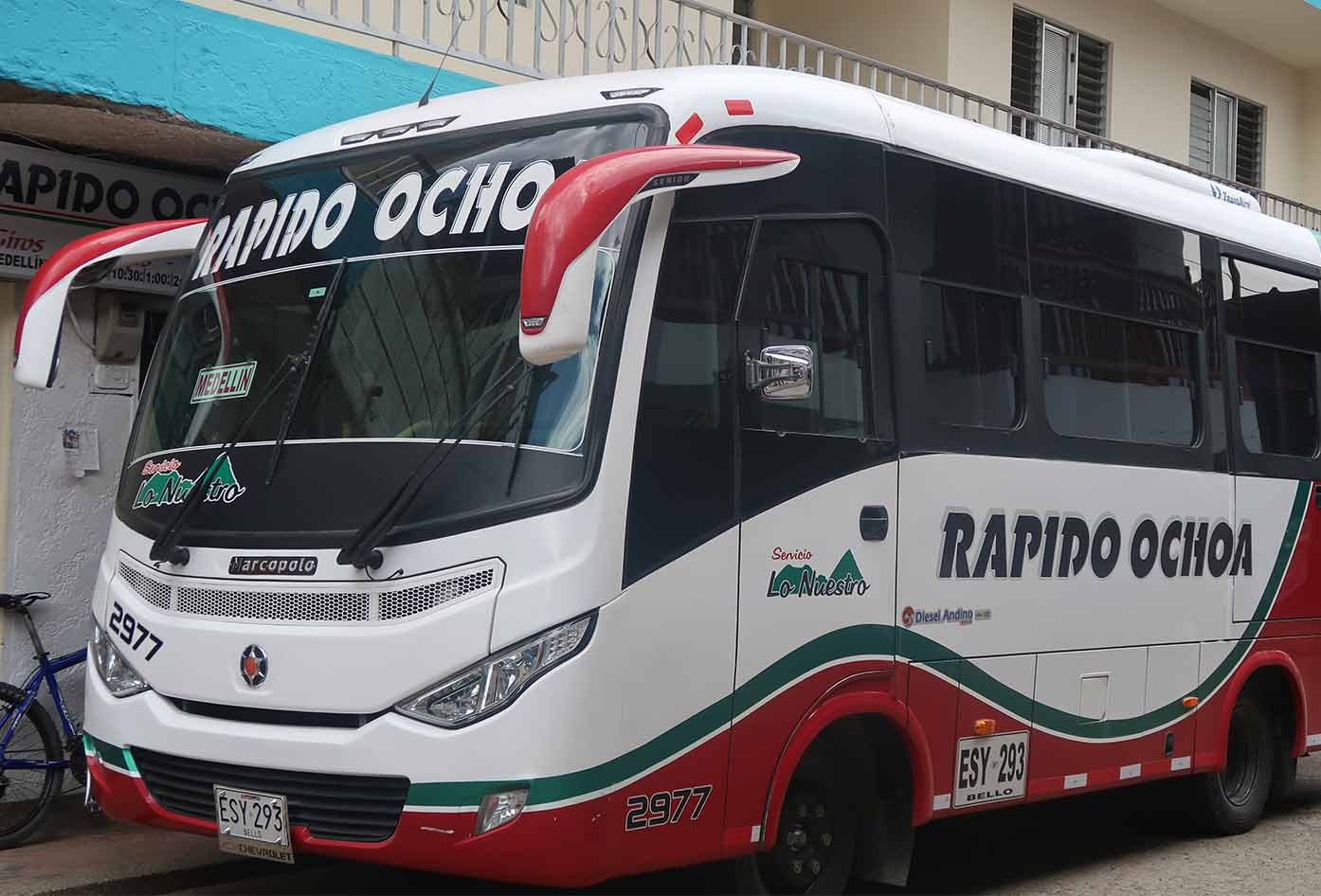 The bus or transporter cars usually leave once every hour or so! You can use sites like Redbus to book your ticket in advance.
The journey takes around 4 hours depending on what is happening on the road. If you get stuck behind a trail of Mulas (the name for the trucks that transport goods), your ETA can quite easily get extended.
Travel Insurance for Colombia
I always recommend backpackers and travelers (no matter who you are) use World Nomads Insurance for fully comprehensive cover.

If you are due to travel soon, you can get a Get A Free Quote by clicking the link or the image above and filling out your details – that way you'll get instant cover from the exact date that you choose.
On many occasions World Nomads has provided me with reliable insurance cover for travel in Latin America and the rest of the world.
Jardin, Colombia: Travel Guide
We have now come to the end of this Jardin, Colombia guide!
Jarin is for anyone looking to escape the big city and experience rural life in Colombia.
This is a destination that is not only popular with backpackers looking to get off the beaten track but very popular with Paisas who reside in Medellin looking for a weekend break or to visit family.
If you've not set off yet, see the best time to visit Colombia and let me know how you get on. Remember to try the coffee, even if you don't consider yourself a coffee drinker, you may not live to regret it 🙂
📌 Like this article? Pin it…
Missing something? Got tips, tricks & advice we can learn from?
💬 Leave a nice comment or let's start a conversation below!
---
"Dear friend! Some links in this post contain affiliate links. Meaning, if you click through and make a purchase, book a hostel or sign up for a tour, I may earn a small commission at no additional cost to you. Your support means a lot and helps me to keep traveling and maintaining the quality of this site for you."