Deciding whether to visit Jamaica vs the Dominican Republic for a trip?
Two of the best-known holiday destinations in the Caribbean Sea to Americans and Europeans alike are Jamaica and Dom-Rep.
It is safe to say that both of these islands receive hundreds of thousands of visitors on a normal given year, even with somewhat iffy reputations when it comes to safety outside the resorts.
However, both have completely different cultures and heritage!
Jamaica vs Dominican Republic
The Dominican Republic is viewed as a Spanish-speaking island with more ties to the age of discovery.
Whereas Jamaica has a British history and a plethora of cultures from African to American mostly caused by colonialism.
Jamaica can be seen as the more accommodating for all-inclusive resorts and cocktails by the beach, but you can't rule out a holiday to the sunny Dominican Republic.
Jamaica
As the jewel of the Caribbean, Jamaica has all the culture and sunset views you could ever hope to soak in.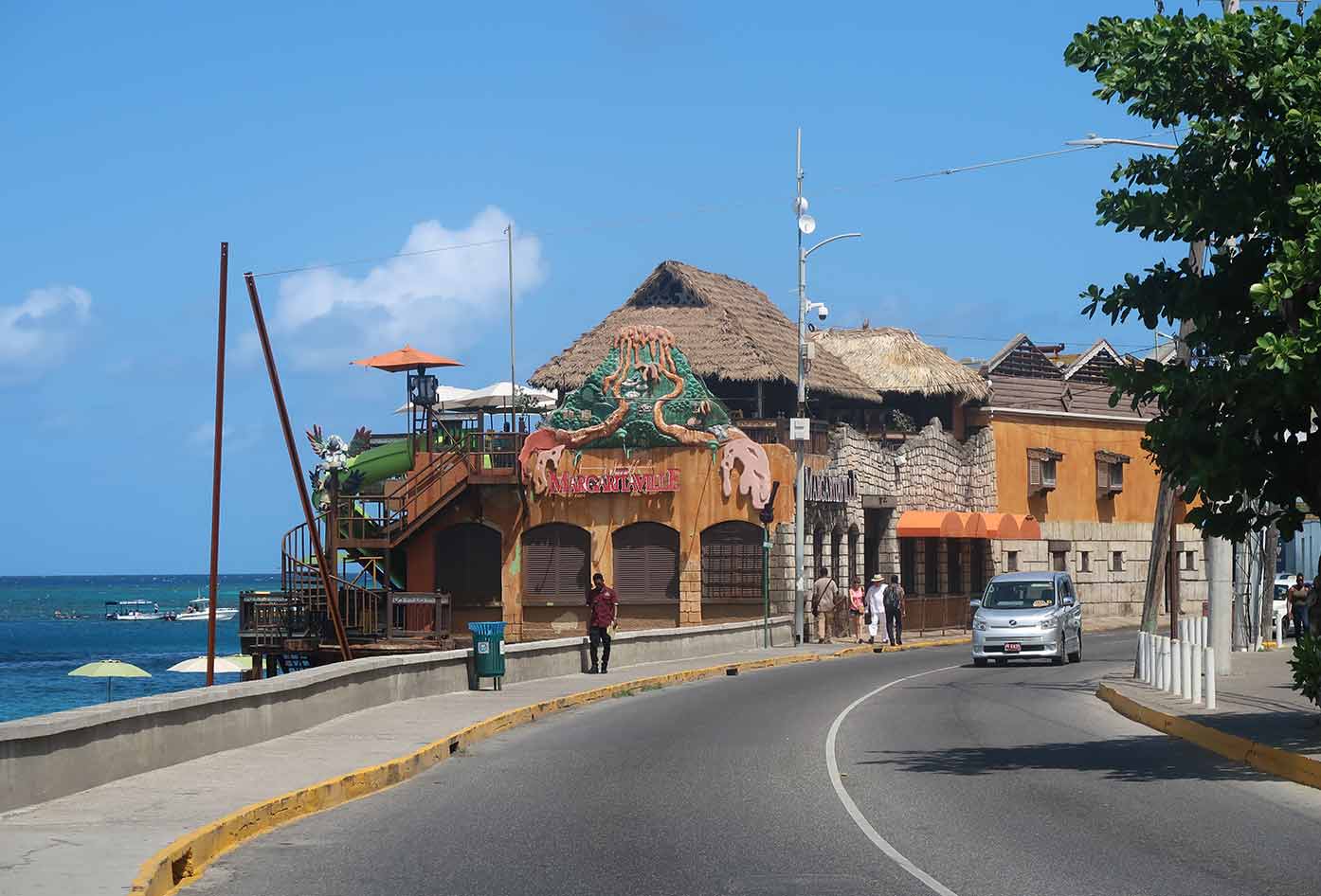 Think Red Stripe, Wray and Nephews Rum, and flame-licked banana leaves. Rice and Peas before a fresh coconut, there's no better spot to relax on a catamaran and dance to the sounds of Kronix and Koffee.
An island of unique culture, engaging activities, breath-taking landscapes, and warm, welcoming people. Also, the food in Jamaica is some of the best you can find in the Caribbean.
When we think of Rastafarian culture, we think of Jamaica.
Is Jamaica Dangerous?
It depends on your intentions. Looking for a spot to relax and enjoy all-inclusive cocktails? It's not dangerous at all.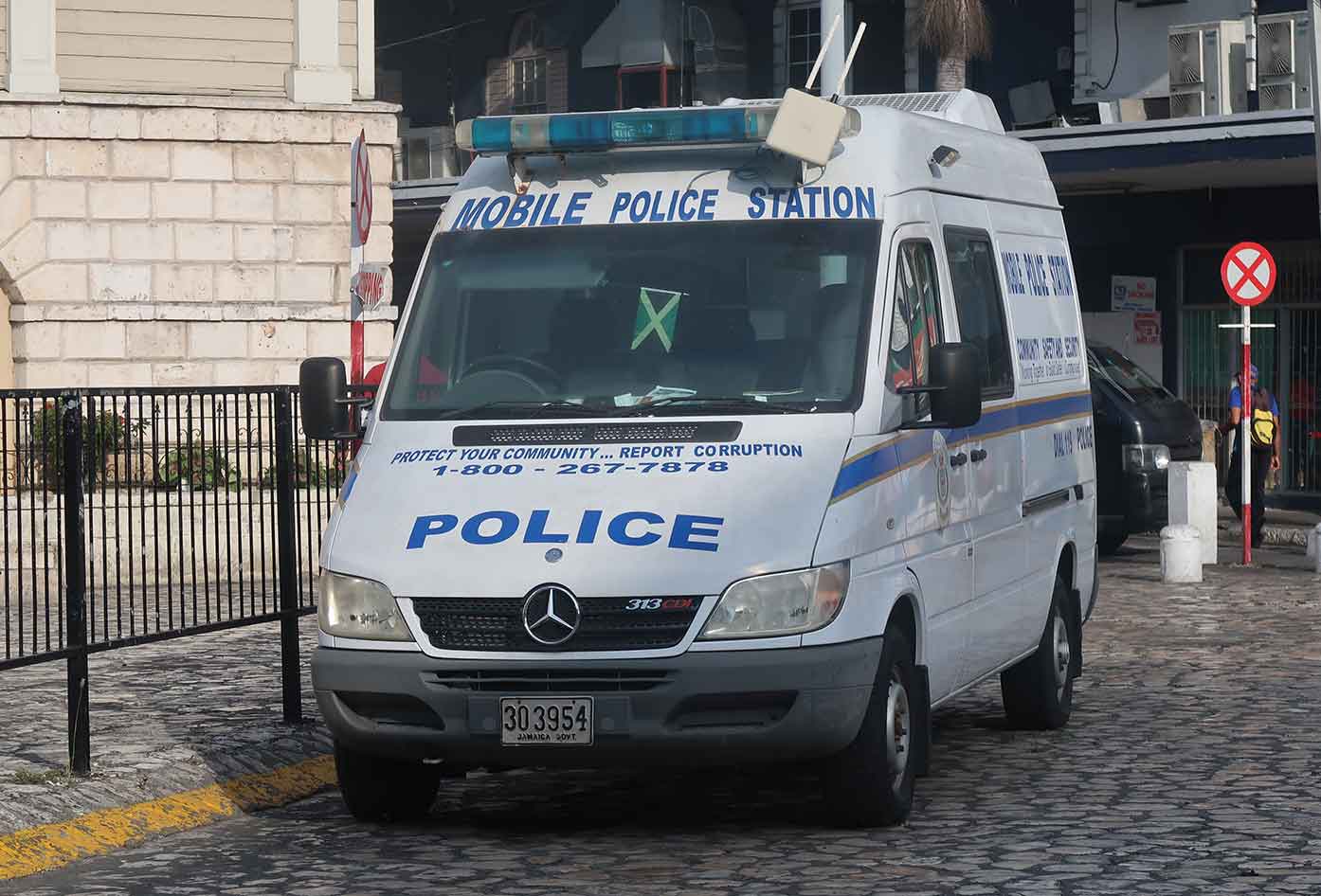 Looking to partake in illegal activities in the streets of Kingston at night?
That would be considered quite dangerous. I've written more about safety in Jamaica and things to look out for during your stay.
However, if you consider most other Caribbean islands such as Cuba, Haiti, and Trinidad, visiting locations such as Montego Bay and Ocho Rios feel ultra-safe in terms of options for all types of travelers.
The crime rate in Jamaica is the same as a lot of US cities, with the only issue being petty crime. One thing I invite you to bear in mind is that in many cases being a Gringo solely, doesn't always make you a target!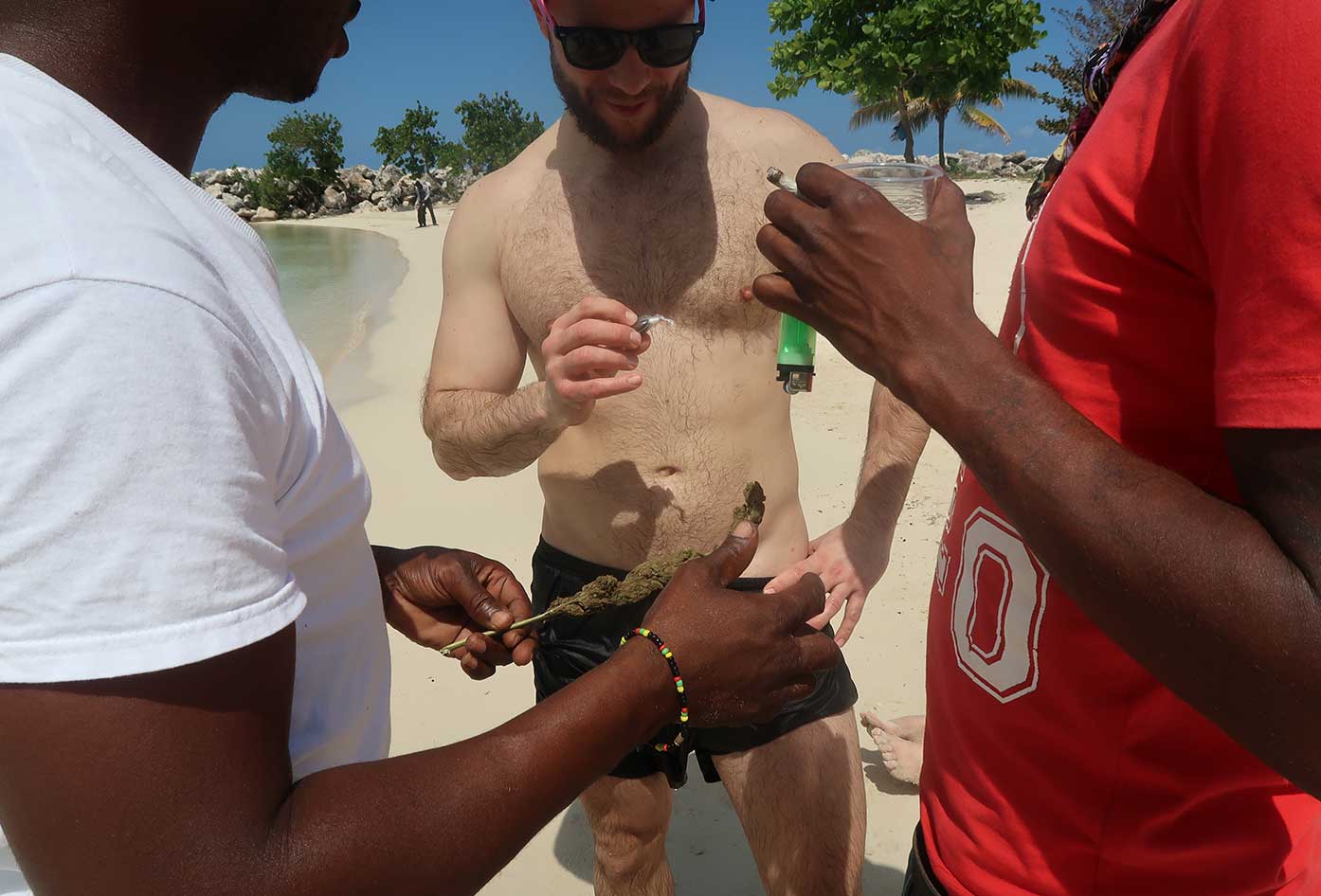 As long as you keep all of your belongings in person and don't flash expensive items, the holiday won't have any trouble.
Jamaica is a very laid-back island in the daytime and in the beach areas of resorts. However, it can turn ugly in the urban areas at night.
If you're interested in learning more about the great island's safety and precautions to take during hurricane season, visit page: Is Montego Bay Safe? That way you can look at some of the current crime statistics.
Though you probably shouldn't let statistics put you off traveling to Jamaica. Find someone when you arrive who'll give you the lowdown.
If you're heading directly to Negril from Montego bay you may want to read up on the different ways you can get to Negril.
Interesting Places to Visit in Jamaica
Of course, you'll want to visit places that are common with visitors to the island. Below are some ideas for you to consider.
Dunn's River Falls
The top attraction in Ocho Rios is an experience that is truly unique in the eyes of the world yet endemic to Jamaica.
Climbing uphill through a river may not sound like the riveting experience of a lifetime, but it is an unforgettable experience.
The official Visit Jamaica website describes the falls as being one of a kind in the Caribbean and if not the whole world.
Thousands of visitors arrive every year, guided by experts up the river underneath the lush vegetation.
Blue and John Crow Mountains National Park
Listed as a UNESCO World Heritage site as of 2015, this National Park is as important historically as it is agriculturally.
It was once a refuge for former slaves and the indigenous Taino, who fled here to escape slavery.
It is and always has been an unspoiled preserve offering the best scenery and views in Jamaica.
Jamaica has Blue Mountain Coffee which is some of the best coffee in the world and you can find coffee plantations as well as more than 800 species of endemic plants, 200 species of birds, and the world's second-largest butterfly.
Is Jamaica Expensive?
A vacation to Jamaica for one week can cost $395,42 for one person. So, a trip to Jamaica for two people costs around $790.84 for one week.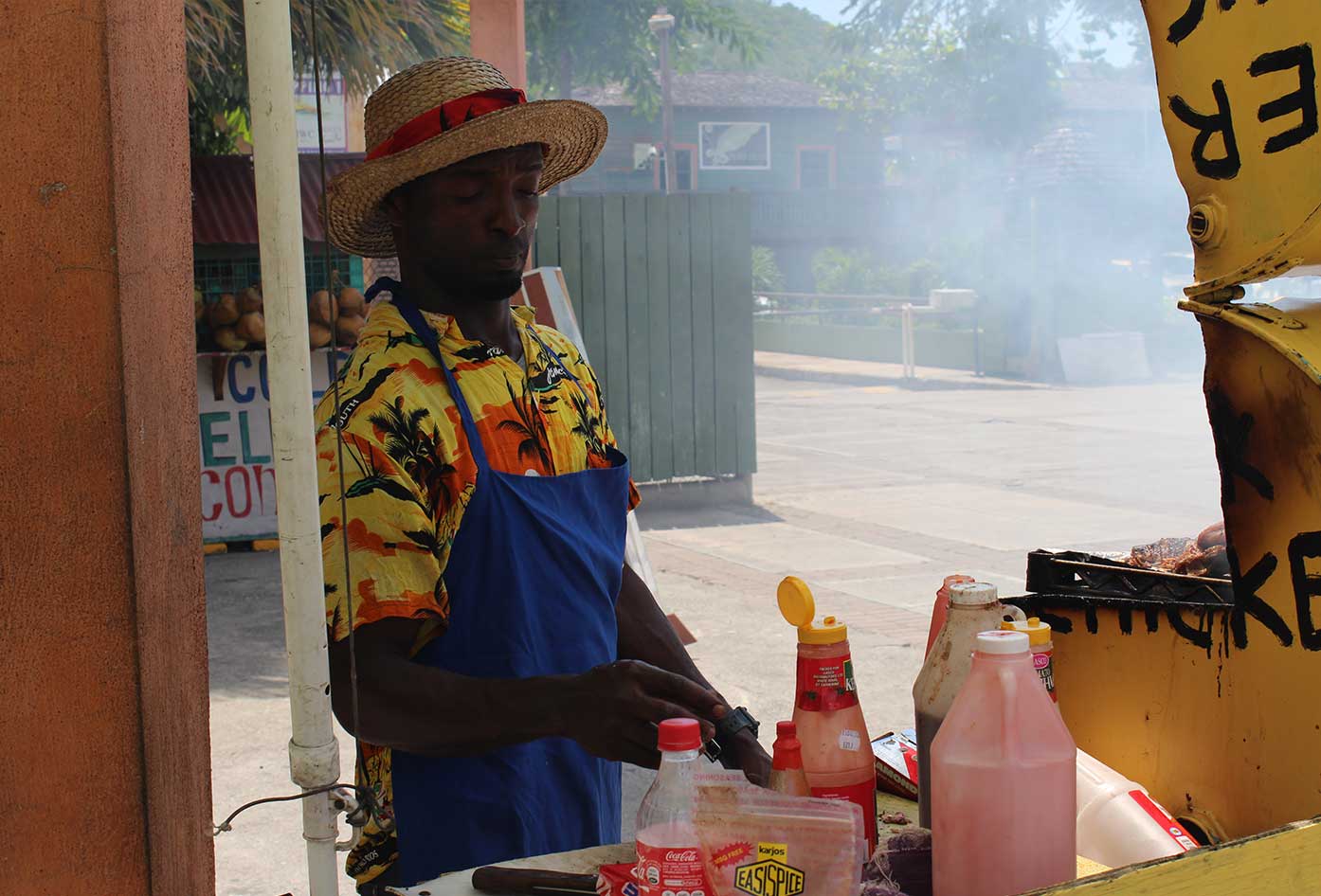 A trip for two weeks for two people can cost around $1581.68 at beaches hotel in Jamaica.
If you are traveling as a family of three or four people, the price person often goes down because kid's tickets are cheaper and hotel rooms can be shared.
If you travel slower over a longer period of time then your daily budget will also go down. There aren't many backpackers passing through Jamaica, so the idea of finding a cheap hotel or hostel is limited.
Jamaica is mostly visited for the all-inclusive package holiday stuff, so expect high premiums.
Beaches in Jamaica
Jamaica is famous all around the world for its breathtaking beaches. White sand shores, crystalline, and swim-friendly shallow waters, and seriously beautiful scenery.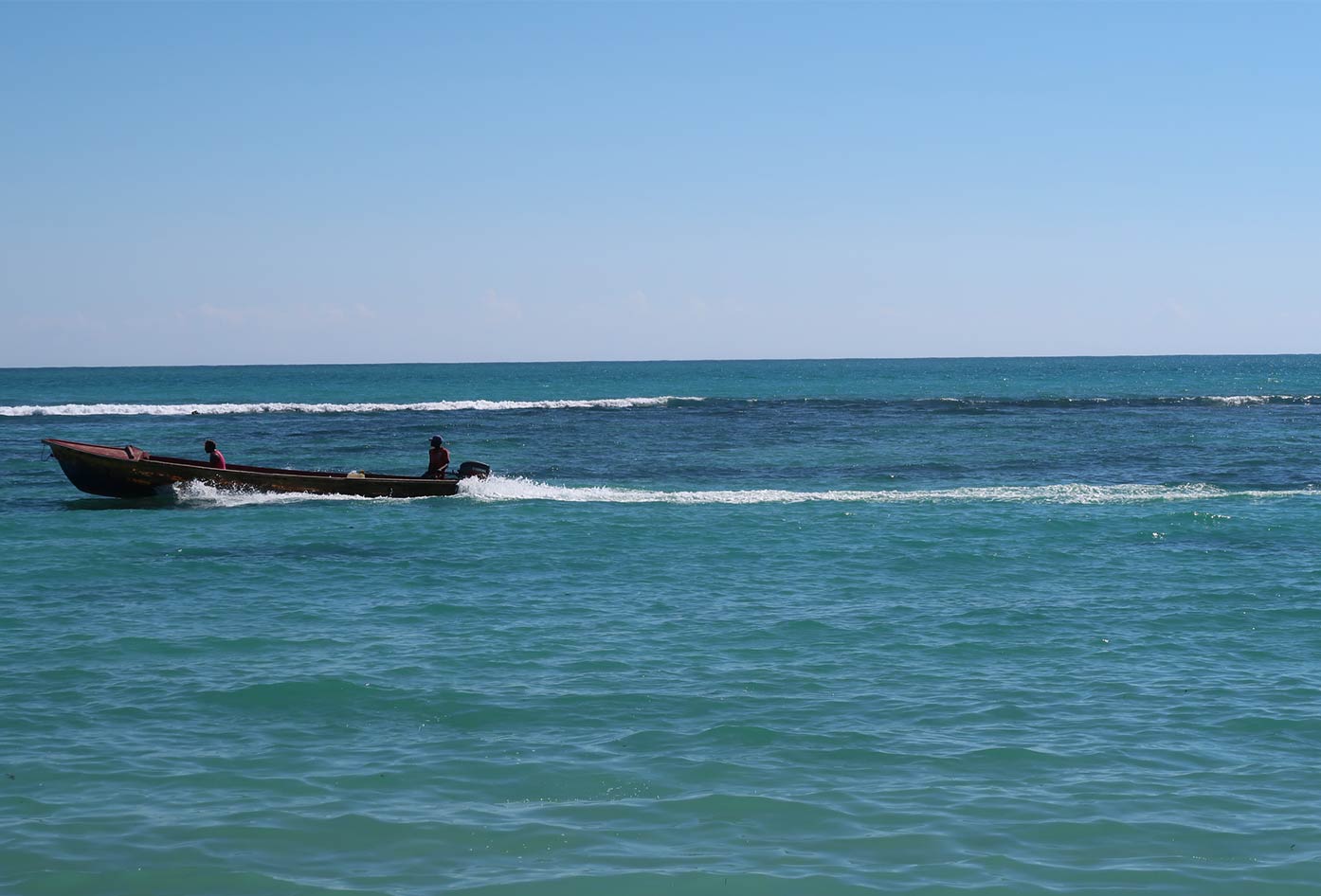 However, let's suppose for a minute that you don't have the time to visit all the best beaches in Jamaica on your trip but want to visit the best.
Which beaches are worth your time? Also, where are they?
Seven Mile Beach
There are iconic spots such as Seven Mile Beach, where you'll also find plenty of resorts
James Bond Beach
James Bond Beach has subtle nods to the iconic spy and offers up heaps of bars and restaurants within its vicinity.
Private beach Port Antonio
If you're not a fan of crowds, then the private beach in Port Antonio could be just the place for you. It requires a fee upfront, it is definitely worth the money.
Doctor's Cave Beach
Doctor's Cave Beach in Montego Bay is popular with visitors thanks to its incredibly fresh look, with sunbeds on offer at quite cheap prices.
Best Places to Stay in Jamaica
Negril is a small resort town, most famous for its beaches and turquoise water.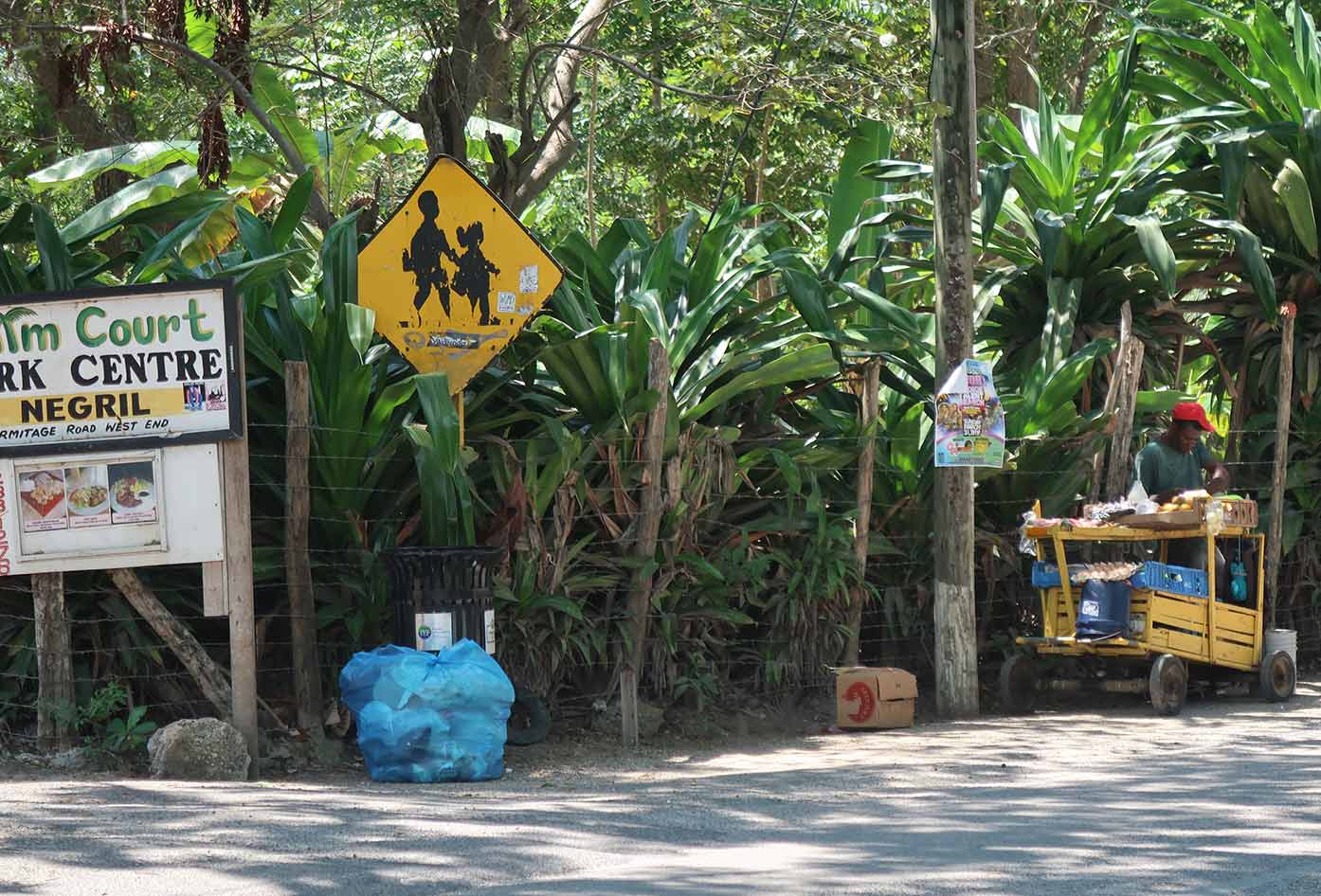 There aren't too many things to do there (like there are in Montego Bay), but it is the perfect spot for anyone looking to just relax and catch some rays.
There is a huge public beach in Negril as well as a few private beaches that are very quiet and secluded. This is what draws thousands of visitors a year: the quietness.
Both Negril and Montego Bay have beautiful white sandy beaches and clear turquoise sea.
Negril can be seen as the more expensive and more secluded spots, whereas Montego Bay is slightly cheaper and a little bit more lively.
It all depends on your trip budget. For more info, see this page on Montego Bay vs Negril for a more detailed shakedown and what things you should and shouldn't consider when planning a trip to Jamaica.
Dominican Republic
This guide is designed to inform you that there are many different aspects of Dominican Republic's tourism that constantly get ignored compared to Jamaica or Barbados.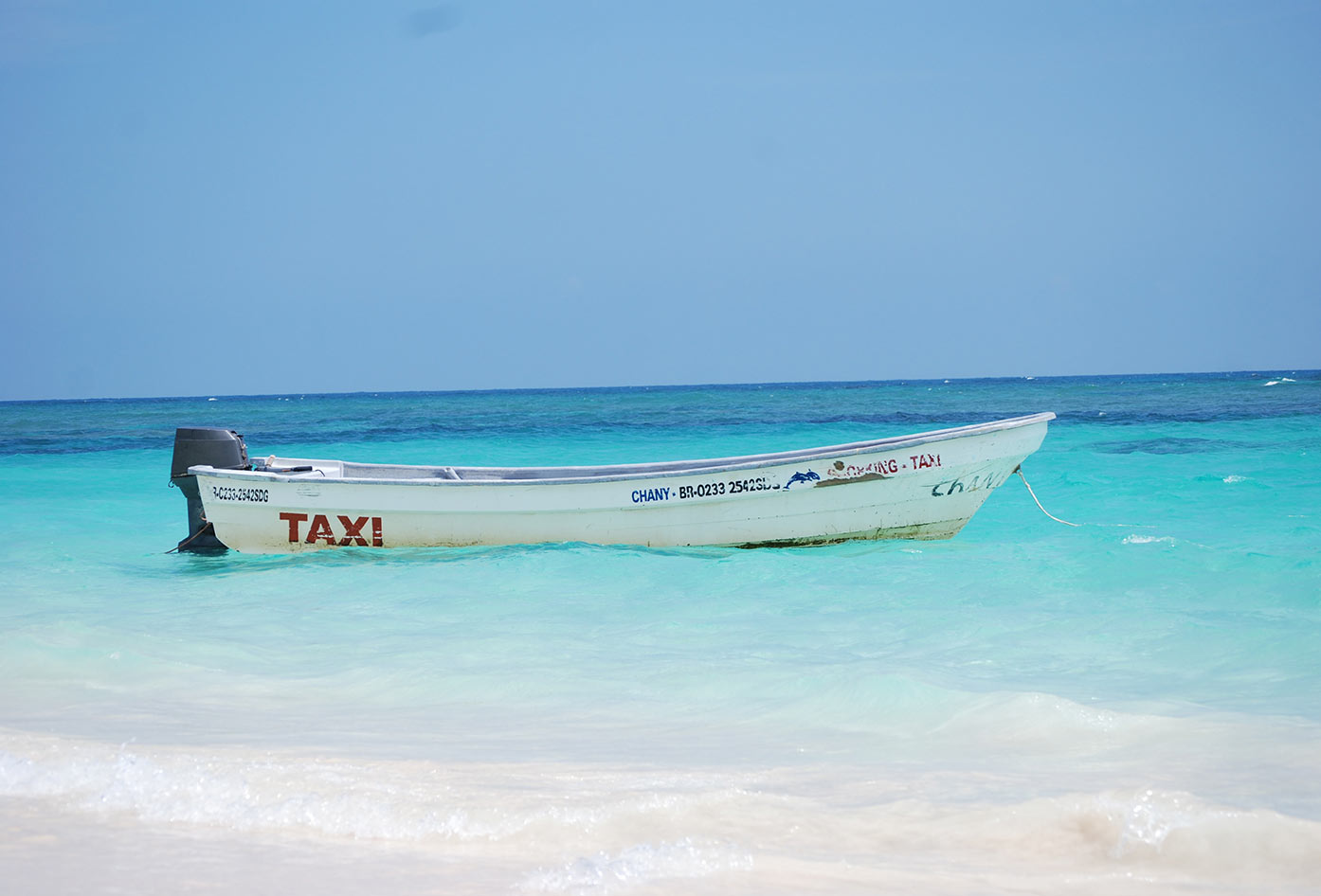 Dom Rep is for those who are looking for that little bit extra to add to the sun and sand.
For example, have you ever considered learning Bachata or getting acquainted with Latin dance culture that is prevalent on the island?
Is Dominican Republic Safe?
The U.S. State Department's 2019 travel advisory designates the Dominican Republic as a Level 2 destination, which advises visitors to exercise increased caution.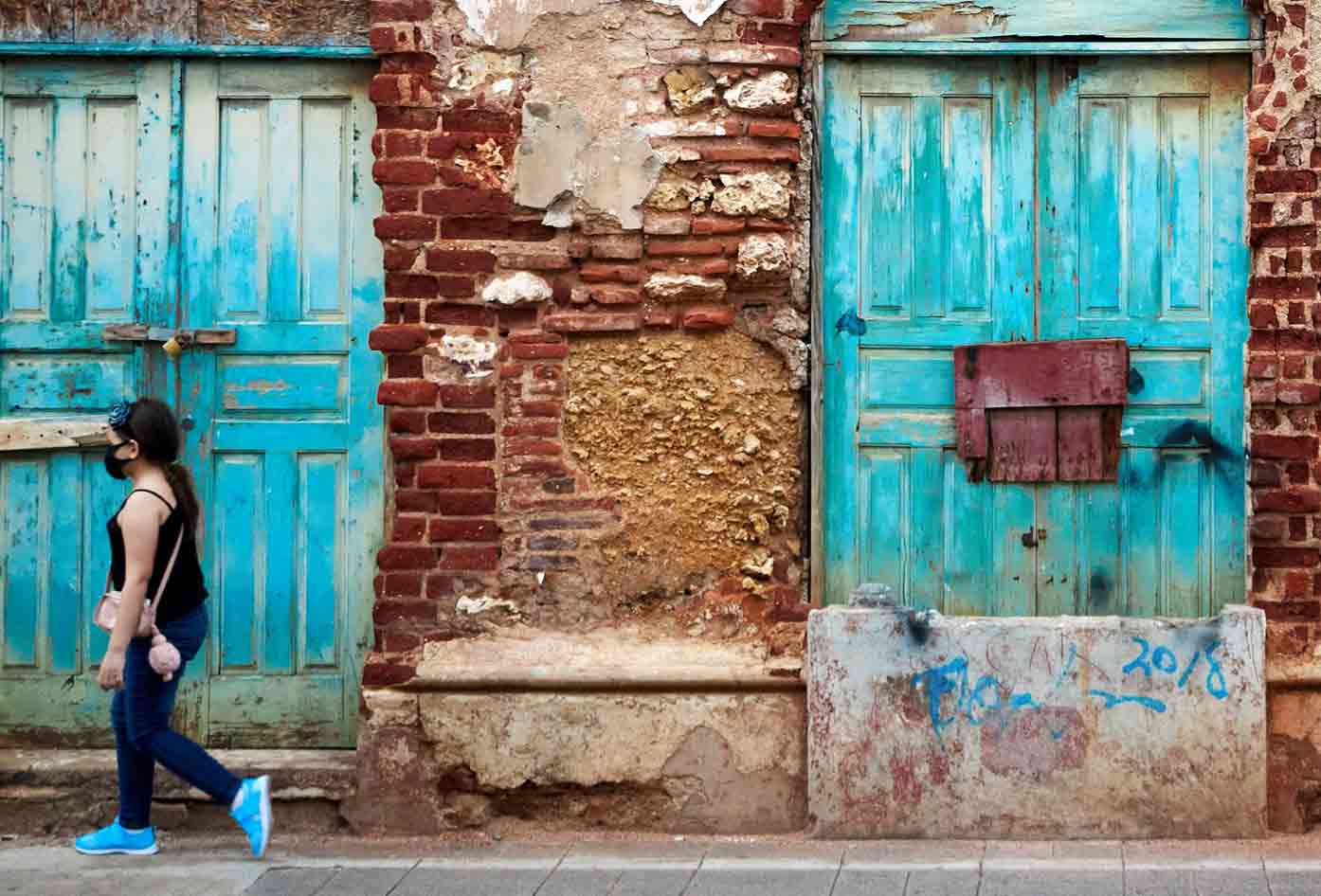 The advisory cites the Dominican Republic crime rate and states:
"The wide availability of weapons, the use and trade of illicit drugs, and a weak criminal justice system contribute to the high level of criminality."
This is for the island and nation as a whole! But for the tourism hotspots, it can be a completely different story in most cases.
So to answer the question: is the Dominican Republic Safe? There is some very useful information on this blog regarding safety that you very well may find useful if you intend on traveling soon.
Taking the necessary precautions when walking the streets of spots such as Santo Domingo is essential, but the safety of visitors should be taken into account in regards to weather and climate.
Things To See in Dominican Republic
There are many things to do in the Dominican Republic and depending on where you stay you'll be able to make a more informed decision.
This guide is designed to give you a starting point of places to visit. Below are some ideas of places to see that are popular with people on vacation. Including some popular beaches.
Los Haitises National Park
Los Haitises National Park is one of the crown jewels of the Dominican Republic's national park system.
Numerous visitors come here by boat to see the magnificent series of 30-meter (98-foot) high rock formations jutting out of the water.
The park also boasts extensive mangroves along its bay, with caves that are home to multiple bird colonies.
There is also a series of caves known for having one of the highest numbers of petroglyphs and pictographs in the country.
Ocean World Adventure Park
Swim with friendly marine life in this truly unique attraction.
Whether you're interested in dolphins, sharks, or even sea lions, this beach-side attraction allows you to get up close and personal with marine friends.
Best Beaches in Dominican Republic
Most of the beaches in the Dominican Republic are located on the west of the island.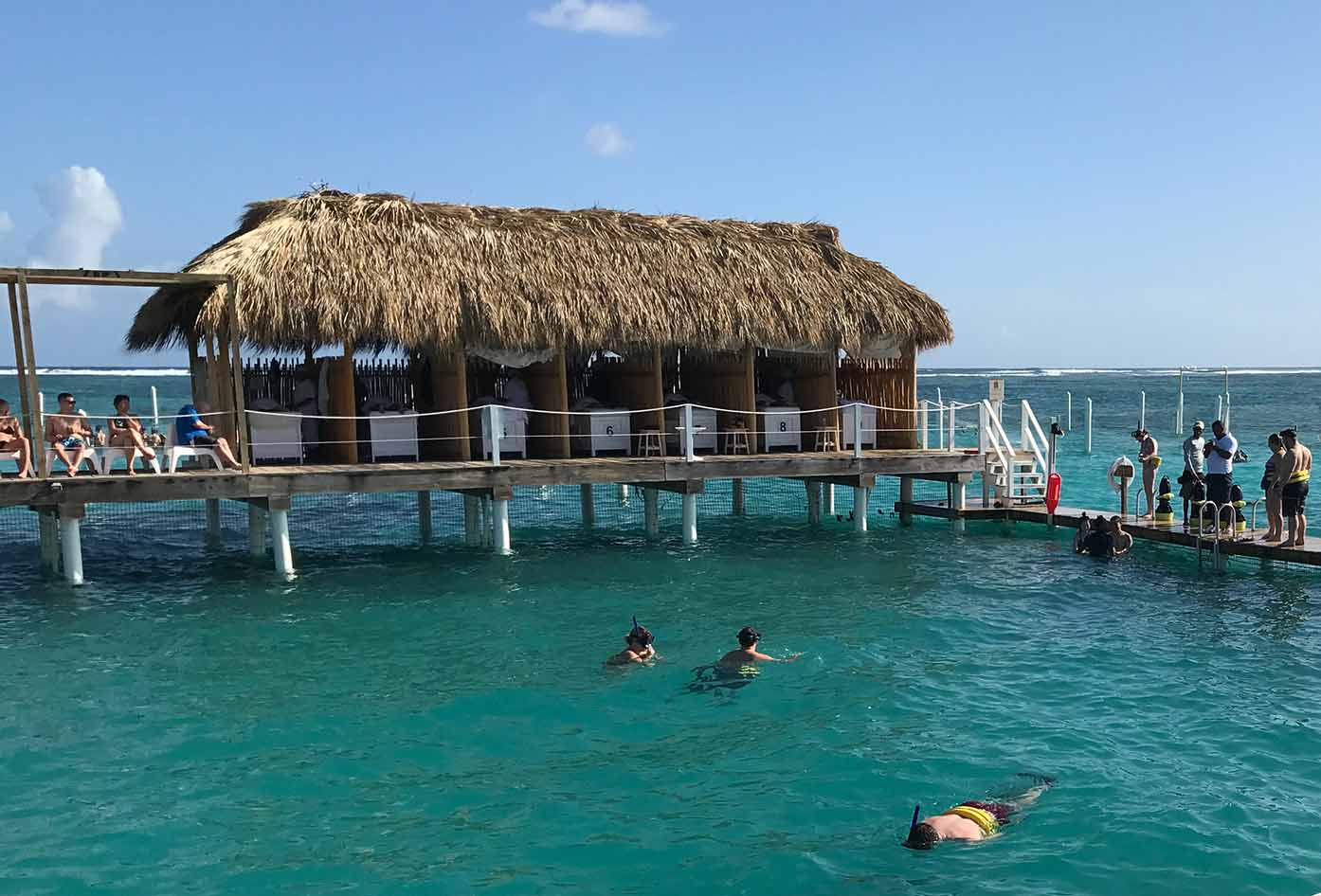 Many have noted La Romana to have one the most calmest and picturesque beaches this side of the Caribbean.
See these other recommendations below:
Bavaro Beach
The most beautiful stretch of beach in the Punta Cana area is undoubtedly Bavaro.
The calm Caribbean waters are perfect for swimming whether you're a novice or expert, and the water color is a typical Caribbean turquoise.
The blueish hue stretches out well beyond the roped-off swimming area to the protective reef in the distance and onto the horizon.
Playa Rincon
Undeveloped and remote, Playa Rincón is the quintessential postcard-perfect beach.
Glimmering aquamarine waves lap the shore, with unkempt sections providing a desert-island aura. Huge palm trees line the sand and provide shade against the tropical heat.
At one end, a protected cove offers a consistently calm bay for swimming, and in the distance, luxuriant green mountains rise up from the opposite shore.
Is Dominican Republic Expensive?
If you're looking for a long and luxurious stay in a Dominican resort, the prices are cheaper than the likes of Jamaica and the Bahamas.
However, they can still charge a premium depending on how much you're willing to pay. Traveling during the quieter months can guarantee a great deal.
Dom Rep is definitely viewed by many holidaymakers as an underrated destination since the packages are always cheaper yet the deals fly under the radar of tourists.
Best time to visit Dominican Republic
Many visitors to the Dominican Republic opt for the busy period, around the Summer months. July and August are the two months that charge the highest prices and get the least amount of rain or shade.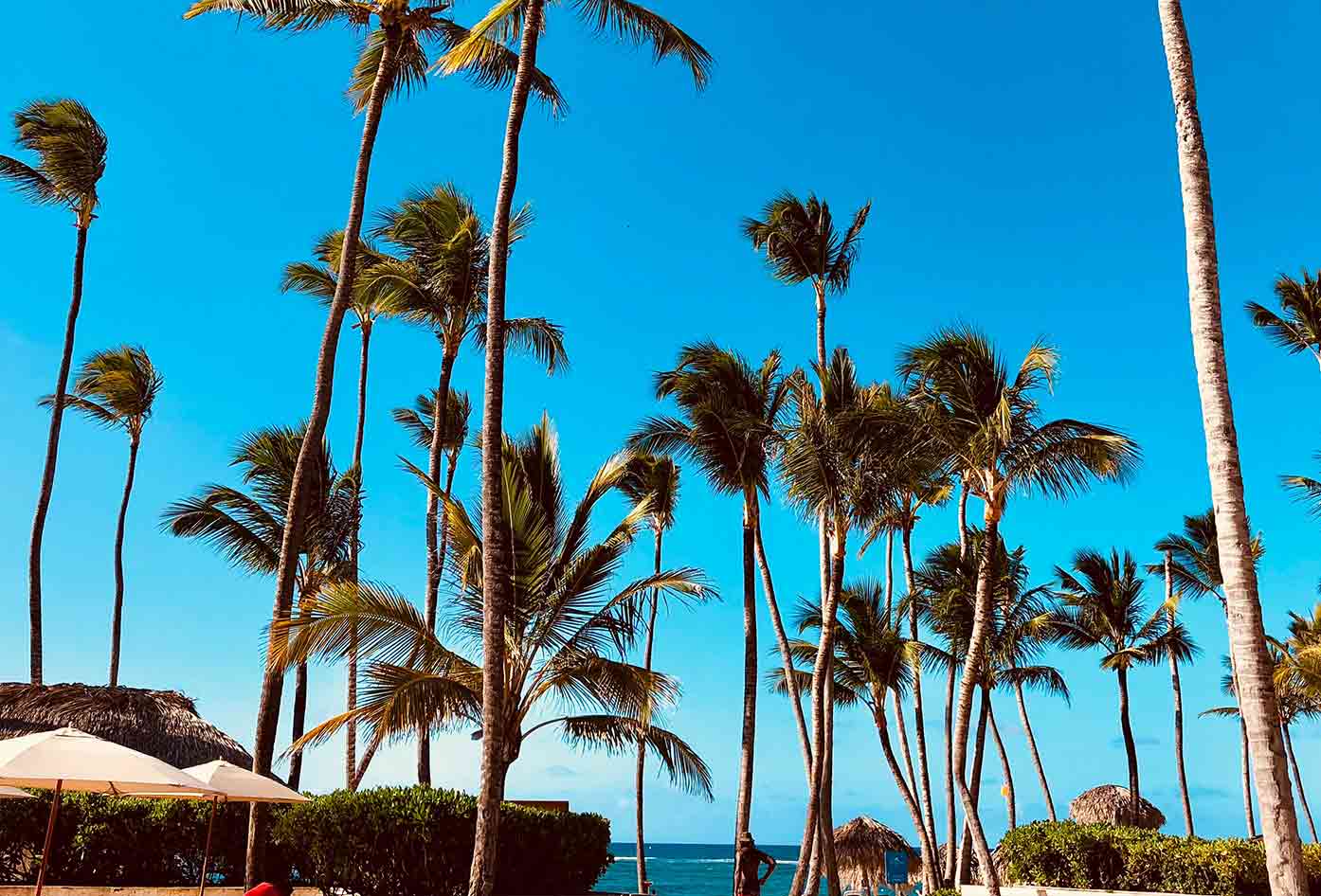 However, these are not the ideal months to visit. As long as you avoid the height of hurricane season, which lands between April and November, the Winter months are ideal.
If you're looking for the best rates along with some guaranteed sunshine, to narrow a trip here down to a specific month the best time of year would be January.
By then the busy months will have died down, and if you reside in cooler climates, the longing for warmer weather will be stronger.
Got Travel Insurance for the Caribbean?

Designed by travelers, for travelers, World Nomads covers more than 150 adventure sports and activities so you can explore your boundaries.
Jamaica vs Dominican Republic
The Dominican Republic has the same climate, same resorts, and same potential dangers as Jamaica but at lower prices.
If you prefer the attractions of Jamaica and the historic luxury destinations such as the Jamaica Inn, we're in the same boat.
I've been known to take a trip to Jamaica just for the rum and Blue Mountain Coffee. However, when it comes to a relaxing holiday, Dom Rep is a superb choice.
What are your thoughts? See more on safety in Jamaica if you are thinking of going outside of the island's recommended resorts.
📌 Like this article? Pin it…
When comparing Jamaica vs Dominican Republic did this help you decide?
💬 Leave a comment below or let's start a meaningful conversation…
---
"Dear friend! Some links in this post contain affiliate links. Meaning, if you click through and make a purchase, book a hostel or sign up for a tour, I may earn a small commission at no additional cost to you. Your support means a lot and helps me to keep traveling and maintaining the quality of this site for you."