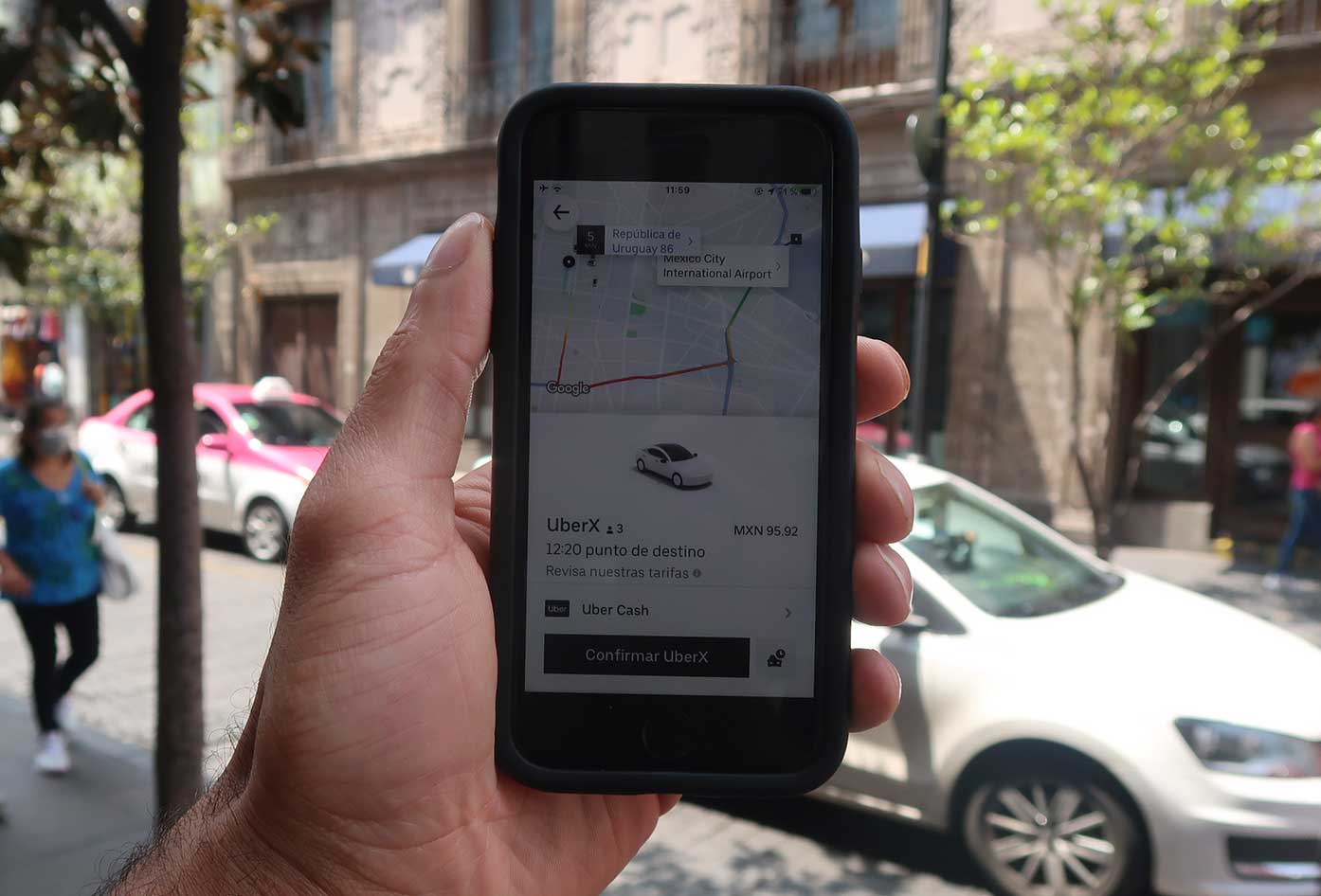 Is Uber safe in Mexico City for all travelers?
When arriving in a metropolis city like Mexico city, if you are anything like me, you want to experience all it has to offer.
Depending on the time of day you travel, taking an Uber is one of the most effective (and safest) ways to get around when traveling alone.
In this article, we'll cover some key points when it comes to using Uber safely in Mexico City and how you can benefit from using the app.
Is Uber Safe in Mexico City?
After traveling to Mexico on many occasions over the years, the way in which I have transported myself around its cities has transformed.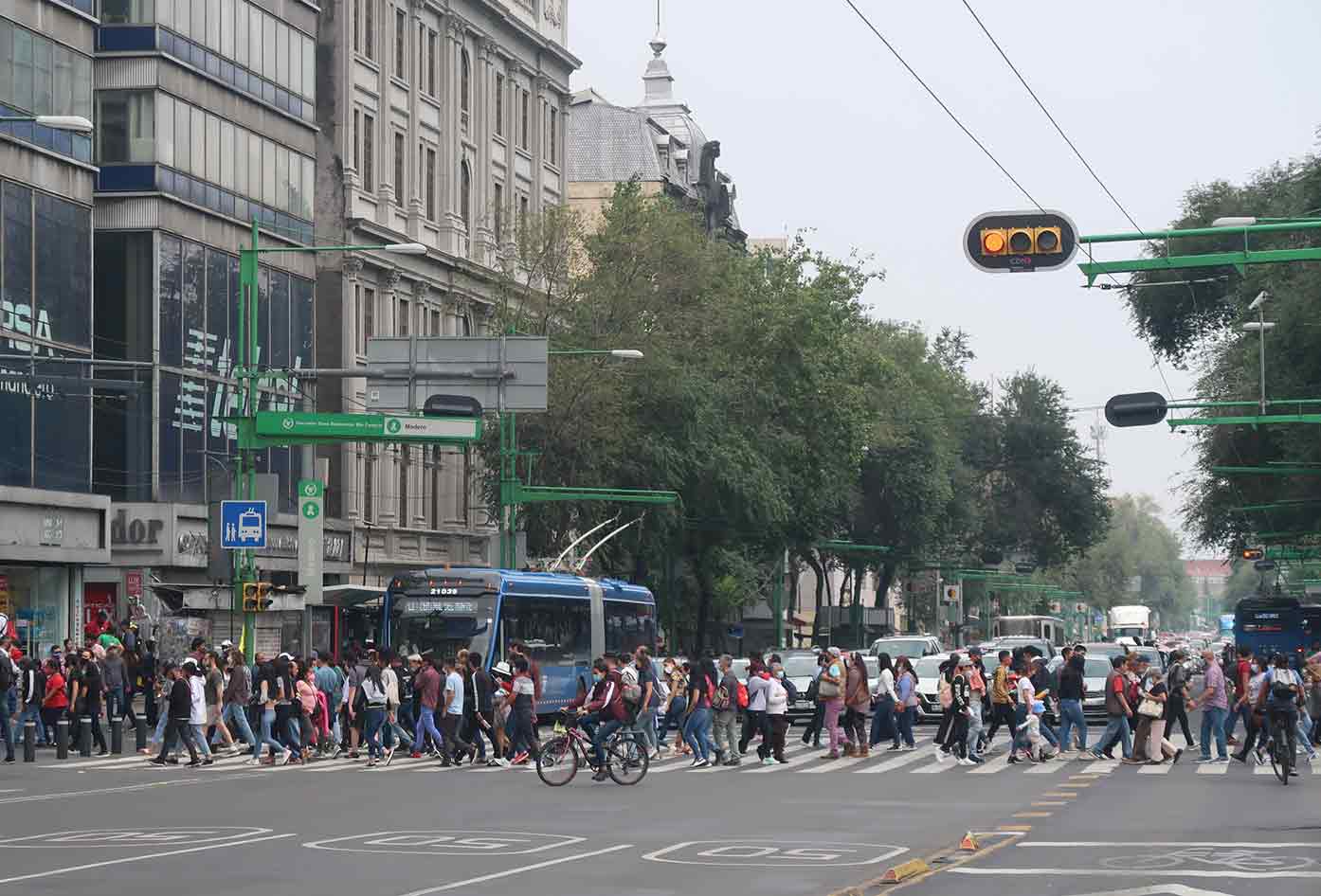 Not only because of safety reasons but in many cases because I want to travel smarter and more effectively.
I'm a big advocate of using public transport when traveling, especially when backpacking on a budget, however, in Mexico City, you will find that Uber is one of the best ways to get around the city.
Is Uber in Mexico City Safe?
Like in Brazil taking an Uber in Mexico City is MEGA cheap when compared to Uber in London or Uber rides that you may have taken in the United States.
One question that comes up for many travelers, though, is Uber Safe in Mexico City? I mean, why wouldn't it be, Uber is an international company that operates all over the world.
If you've heard any of the Uber nightmare stories, I think we know how that doesn't completely make it 100% completely safe.
So let's start by looking at some of the things to consider before taking an Uber in Mexico City.
Is Uber allowed in Mexico City?
This may seem like an awkward question, but you may be surprised to know that Uber is not legally permitted in some Latin American countries but still does.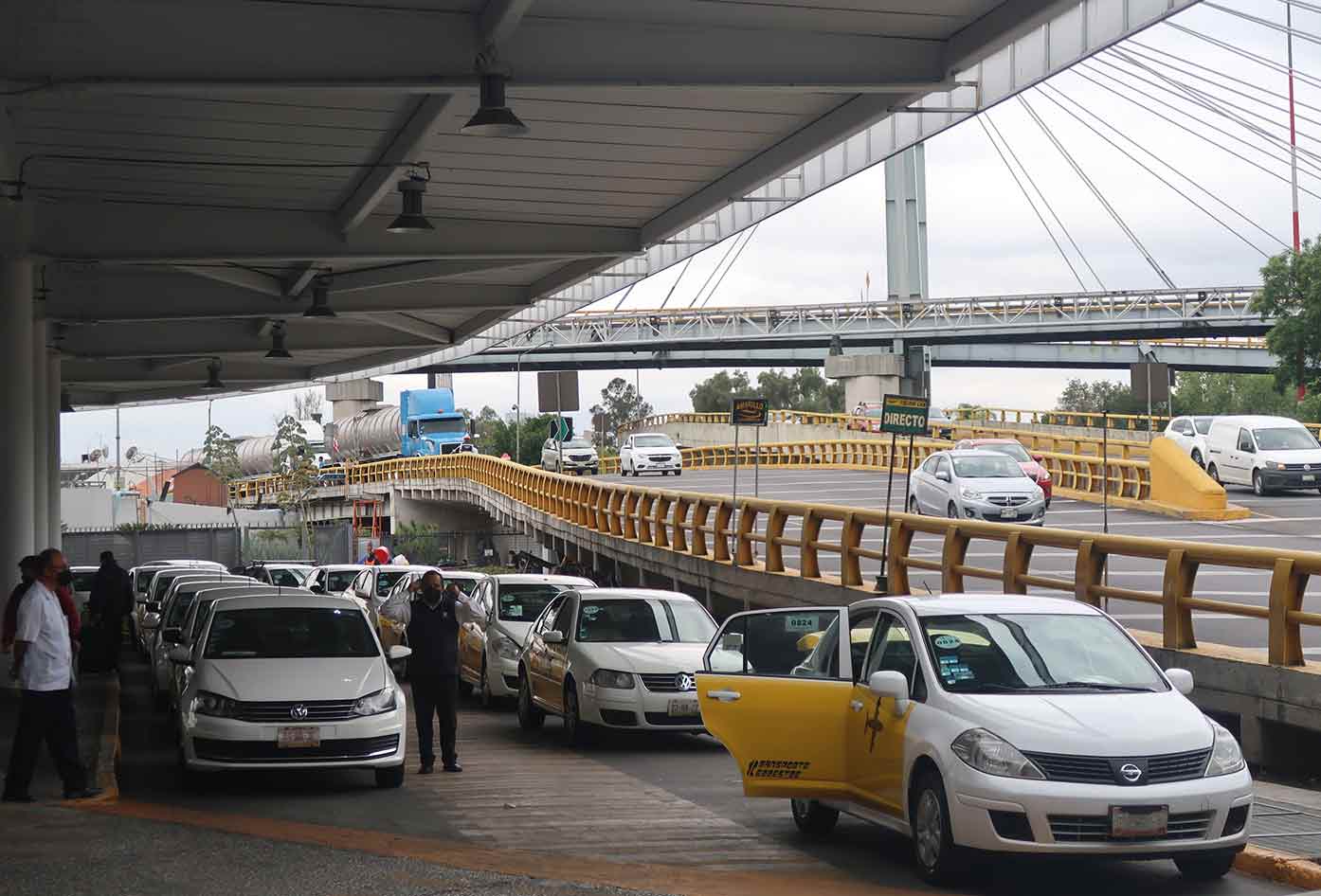 For example when in Colombia, I ordered a Uber outside the airport in Medellin. After getting in the car the driver told me to bob down in the passenger seat so no one could see he was operating as an Uber driver.
In Mexico City, however, Uber 'is legal' and a great way to get around if you have a smartphone with working wifi or a cellar data plan.
Taking Uber in Mexico City Safely
Whilst transporting yourself around Mexico city using Uber, you'll find in many cases the drivers are more polite than the regular taxi drivers.
This likely has something to do with the gig economy and rating system that holds the driver accountable for the service that they are offering.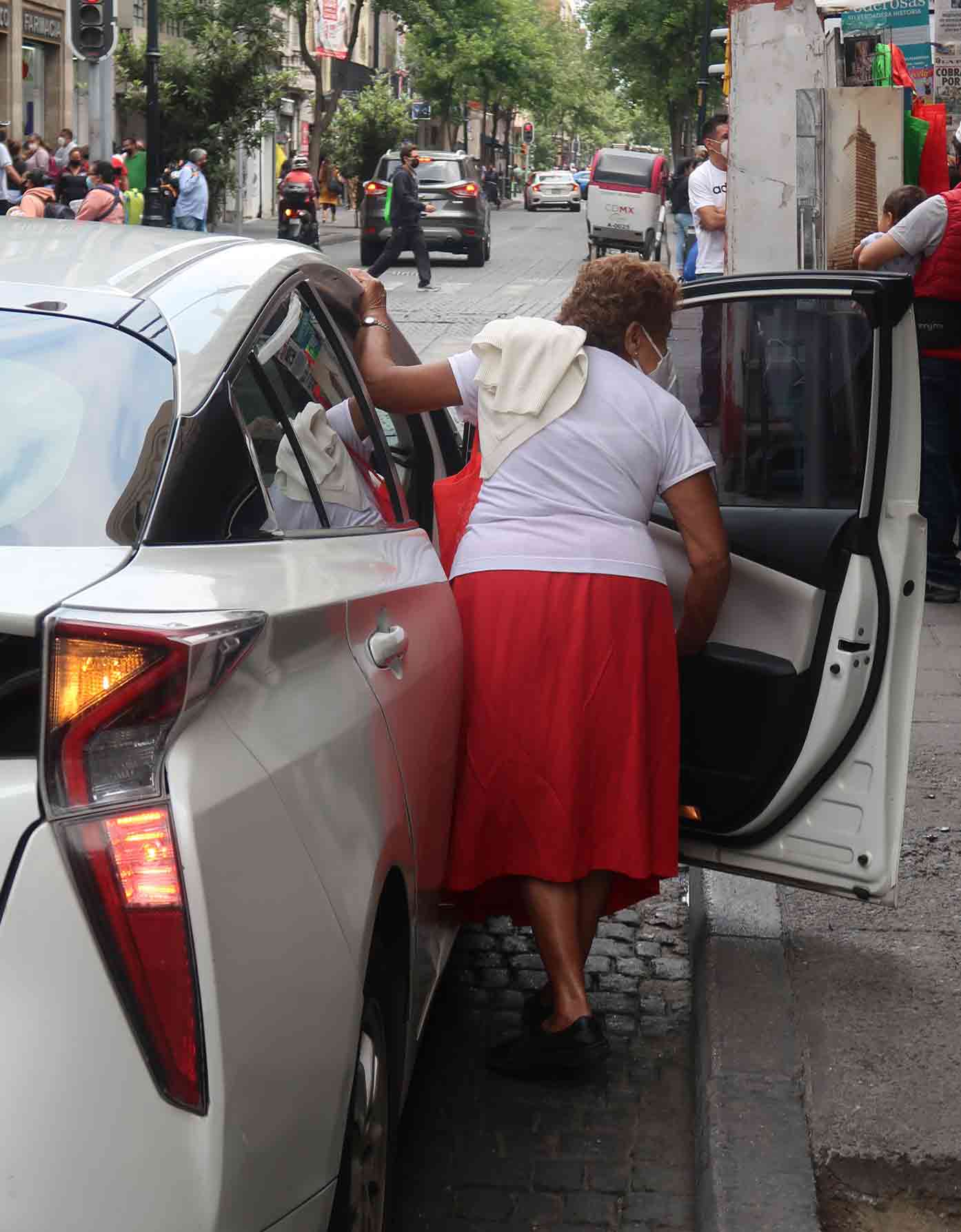 Putting all Mexican stereotypes aside for a moment, you'll find that the drivers, in general, are respectful, kind, helpful, and are more than willing to cater to your needs.
However, you will find that most of the drivers (both taxi and uber) don't speak much English and if they do it may be just enough to understand where you are directing them to go.
Knowing some Mexican slang may help as this is where you can make a big difference and add another dimension to your uber ride.
I stand by the fact that taxi drivers are some of the most knowledgeable people in the cities.
When it comes to knowing where to go, where to eat, and many free things to do in Mexico City that you may not have otherwise know about. Experienced Taxi drivers know the streets better than anyone.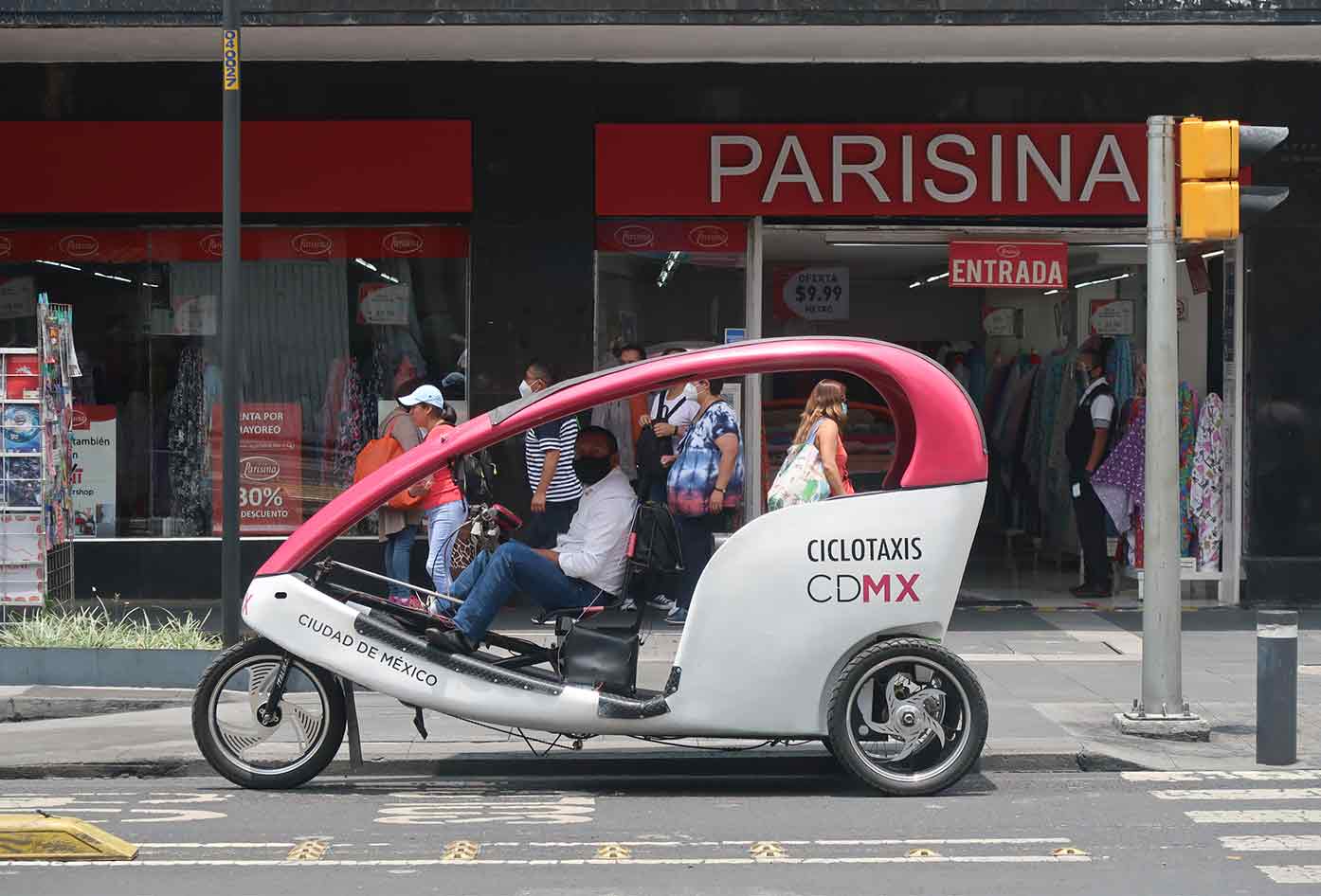 With an Uber driver, you may not get the same experience as taxi drivers, and in most cases, they are not so well-versed in 'knowing the city' as a taxi driver that has been sat in the driver's seat for many years.
In either case, this is where knowing some basic Spanish conversation can go a long way in getting you to your destination in a safe manner!
When it comes to your safety as a visitor to Mexico City, it turns out that Uber is actually safer than a regular taxi.
This is simply because the Uber car is actually tracked from point A to point B and regular taxis are not.
This is a major safety factor that if you had not considered it, should put your mind to rest.
How Much Does it Cost to Take an Uber in Mexico City?
As I said earlier, it's mega cheap! I say that because when comparing with the price of a regular taxi in Mexico City the price is usually lower.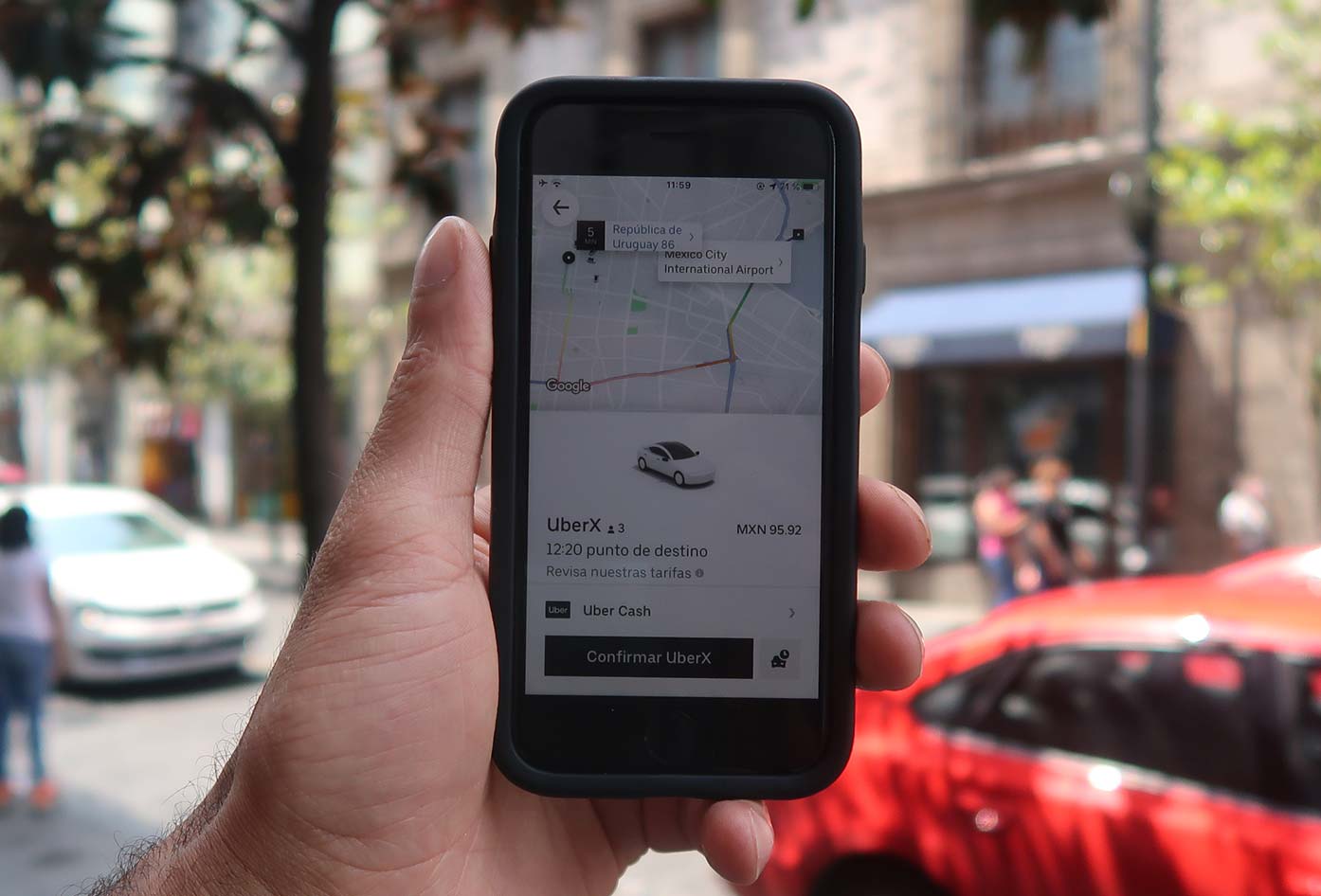 For example, an Uber from the Centro Historico to Roma Norte costs around $40MXN pesos which is around $2USD.
If you travel from Condesa, let's say Parque España it can cost around $80-90MXN which is about $7USD.
You will find, however, that the prices are not so rigid.
The fare can depend on different facts such as:
The time of day
The type of vehicle
Start and endpoint
Rush hour/Traffic
You will find that sometimes traveling back from Roma Norte to the Centro Historico will cost more than getting from the Centro Historico to Roma Norte.
If you're not already signed up for Uber I recommend you download the app and do a test run in your own city.
Get from Mexico City Airport to Mexico City
This may even be one of your first encounters with Uber when arriving in Mexico City and I hope it is a pleasant one.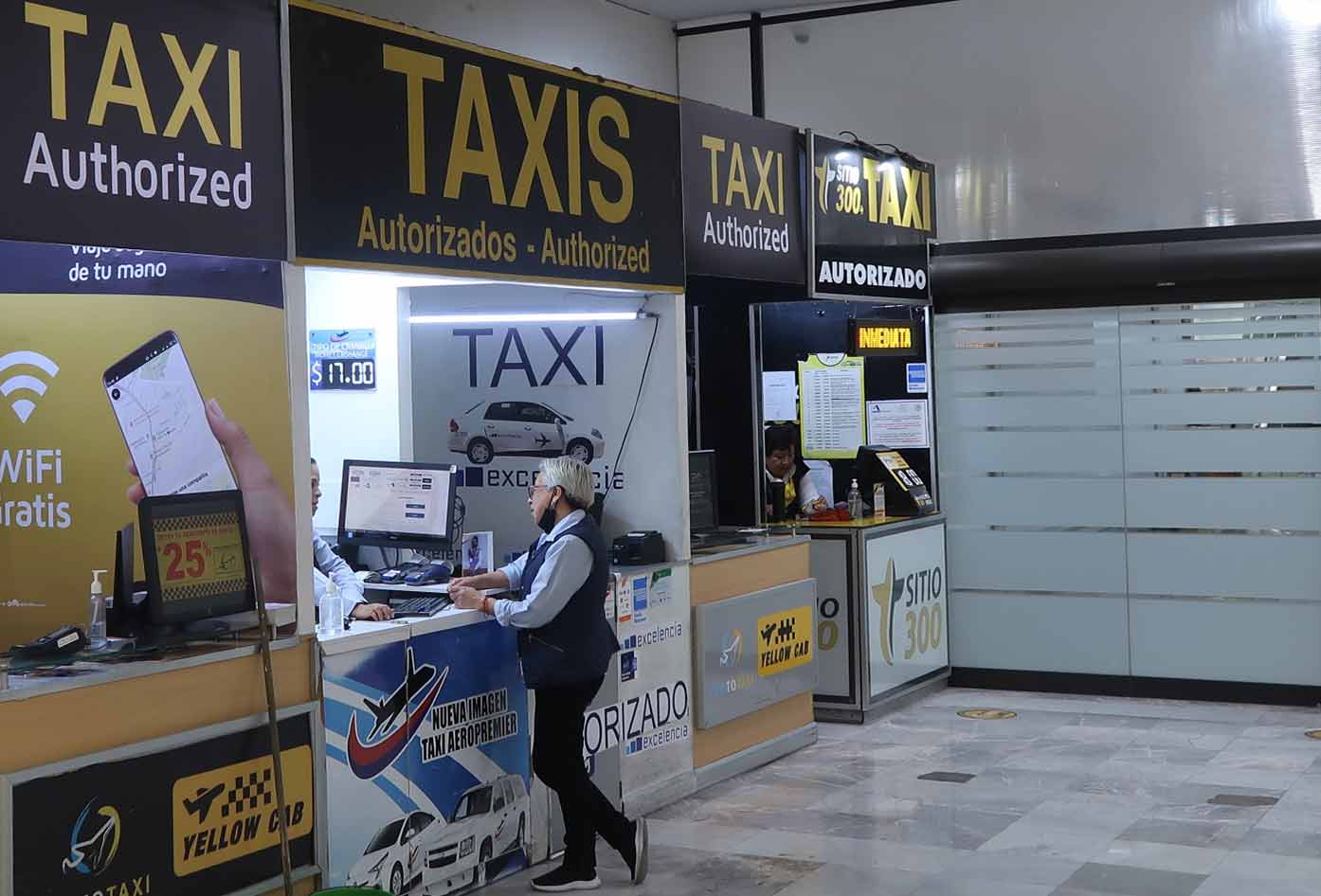 When you first get to the arrival lounge you notice the Taxi booths that offer licensed taxis. You can pay double the price of an Uber this way.
At this point, you'll want to have your Uber app open and ready to go.
When you choose your destination be sure to select which door that you are at so the uber driver knows to come to the right place.
Got Travel Insurance for Mexico City?

Designed by travelers, for travelers, World Nomads covers more than 150 adventure sports and activities so you can explore your boundaries.
Uber in Mexico City FAQs
See these frequently asked questions about taking an Uber in CDMX:
---
Is Uber Safe in Mexico City
All in all, hopefully you can now see why Uber is one of the safest modes of transportation in Mexico city for visitors.
As mentioned above, because you're being tracked via GPS. This means your journey is logged on a database, and unlike a regular taxi, you can be traced back to your pickup point, and in most cases, your exact local.
There are more safety tips you can follow when taking public transport in Mexico which I will cover in my Mexico safety guide.
See my guide to bus travel in Mexico if you'll be doing long haul travel across the country and would like some advice on what to expect.
📌 Like this article? Pin it…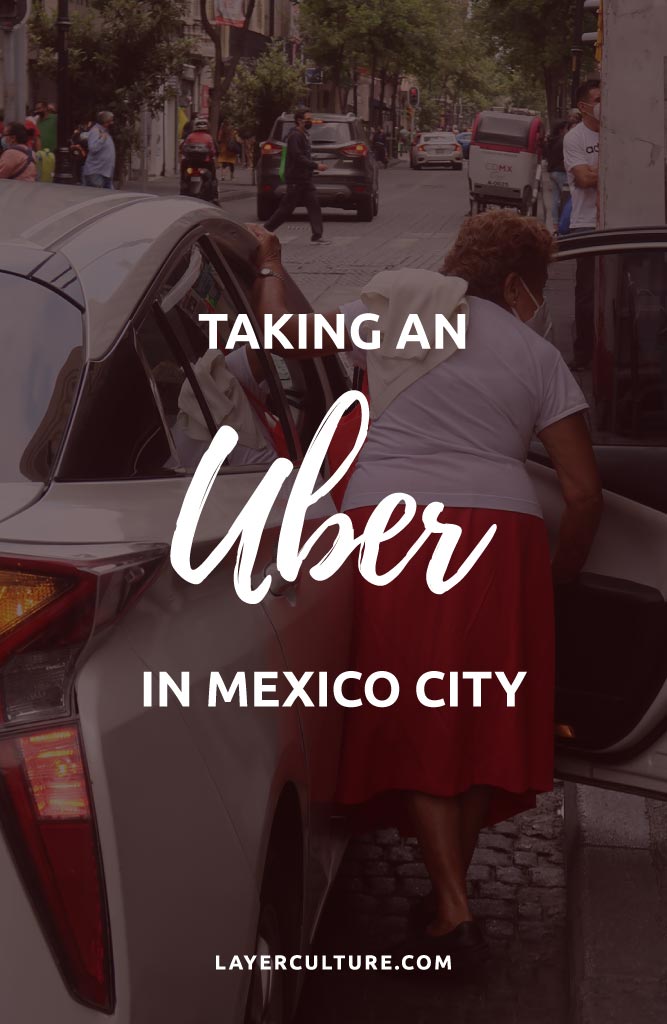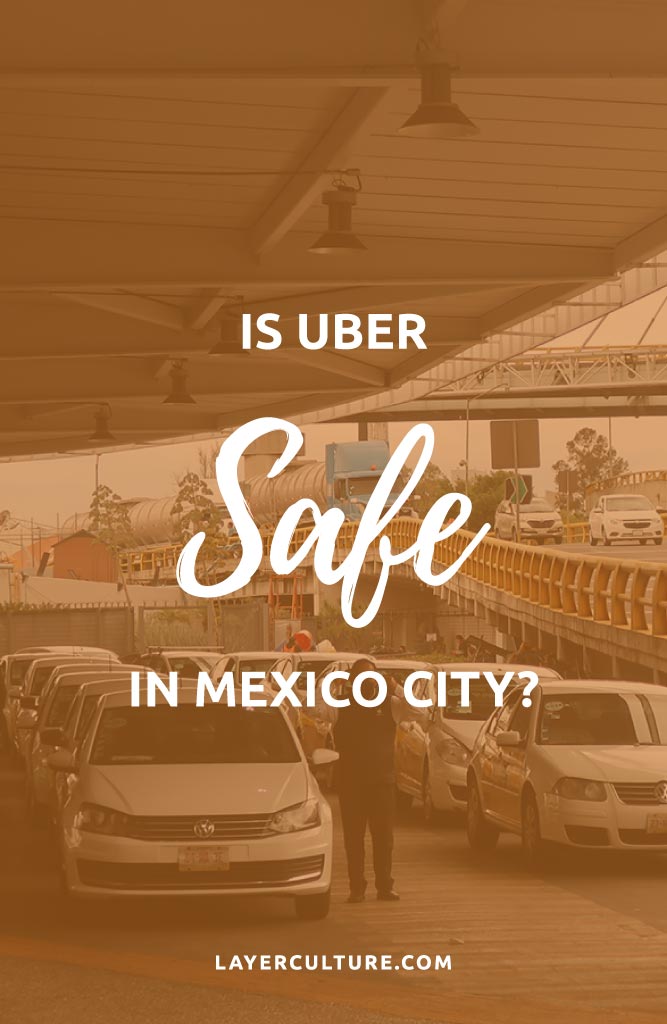 Did this help you feel safer when taking an Uber in Mexico City?
💬 Leave a positive comment or lets start a conversation below!
---
"Dear friend! Some links in this post contain affiliate links. Meaning, if you click through and make a purchase, book a hostel or sign up for a tour, I may earn a small commission at no additional cost to you. Your support means a lot and helps me to keep traveling and maintaining the quality of this site for you."