Is Tulum safe for travelers who are new to Mexico?
Over the years the small beach town of Tulum has become somewhat of a hit sensation for its visitors for various reasons.
With all the negative reports centered around Mexico, this is a question many travelers who a visiting Mexico for the first time want to know.
In this guide, we are going to break down some of the common questions and queries most unexpecting travelers have.
Is Tulum Safe?
If you didn't already know, Tulum is the small-ish town on the Caribbean coastline of Mexico's iconic Yucatán Peninsula.
The corridor is named after it since it was one of the top destinations in the whole of Mexico in its heyday. But what else is Tulum known for?
Aside from its exotic wildlife and cenotes, Tulum is best known for its beaches and well-preserved ruins of an ancient Mayan port city and there aren't many left, so Tulum is a treasure in that regard.
The main building itself is a large stone structure called El Castillo, perched on a rocky cliff above the white sandy beach and turquoise-colored sea. These are the only Mayan ruins found on a beach.
El Castillo attracts thousands of visitors per year.
Near the ruins is the Parque Nacional Tulum, a coastal area with mangroves and cenotes, many of which visitors enjoy diving into.
Is it safe, though? Let's find out.
How Safe is Tulum?
Tulum is an awesome destination with a lot to offer. Set on the Maya Riviera, it's a coastal town that is home to literal Mayan ruins.
There are also nearby relics and jungles to explore if you feel adventurous. If that wasn't enough, there's a great party scene and beautiful beaches to laze around on all day.
This cool town may be in Mexico where danger is possible, it doesn't face loads of issues with gang violence.
Still, Tulum does have a few issues with petty crime, getting things stolen on the beach isn't unheard of. Nothing a locking beach bag won't solve, though! But it's no good leaving your valuables unattended.
Always be cautious and never leave your things scattered around the beach unless you have a trusted person keeping an eye on your things.
Yucatan Peninsula Crime Rate
Since Tulum is ofter considered as part of the wider region, let's look at some of the crime rate statistics in the wider area of the Yucatan.
⤵️ Tulum crime rate statistics:
The intentional homicide rate of Yucatan is 3 per 100,000. That's better than the US homicide rate which is 5.
According to the UK Government, over 576,971 British nationals visited Mexico in 2017 with most visits being trouble-free.
Also according to the UK Government, Major tourist destinations like Cancun, Playa del Carmen, Cozumel, Tulum, Riviera Maya, and Puerto Vallarta have mostly not seen the levels of drug-related violence and crime experienced elsewhere in Mexico.
Believe it or not, a quick look at the crime figure in US cities such as New York and Chicago have higher crime rates than Yucatan.
In many cases the increasing dangers within the Yucatan/Quintana Roo regions are mostly road-related.
Increased traffic in this area sees more accidents and crashes occur.
Do take extreme caution whilst on the roads in Tulum. Whether that be by Ado bus, collectivo, or, when traveling in your own vehicle.
Why not get the most out of your trip by renting a car in Tulum for as little as $15 a day? You can save money when traveling within a group.
Is Tulum Safe to Travel Alone?
Yes, Tulum is safe!
The Riviera Maya and Cancun have come under scrutiny in the press recently for some safety issues when it comes to violent crime.
However, these are isolated incidents, which don't actually affect the tourists that visit this area.
Many solo travelers looking for a bohemian style stay will choose places such as Turquoise petit as their first port of call.
Or, if on more of a backpacker's style budget plan, choose one of the more traditional hostels in Tulum that are in the town area.
Tulum is not Cancun and is a lot more laid back, so there are no issues here with violent crime – this is one of the reasons it become popular.
Even when you compare Tulum vs Playa del Carmen you'll find some major differences between the two locations. Both are equally as popular with similar types of travelers.
Backpacking Tulum Safely
As a traveler backpacking Mexico and further south, it can be tricky.
Most of the bordering regions with other countries have a difficult reputation and traveling alone is not highly recommended but safe.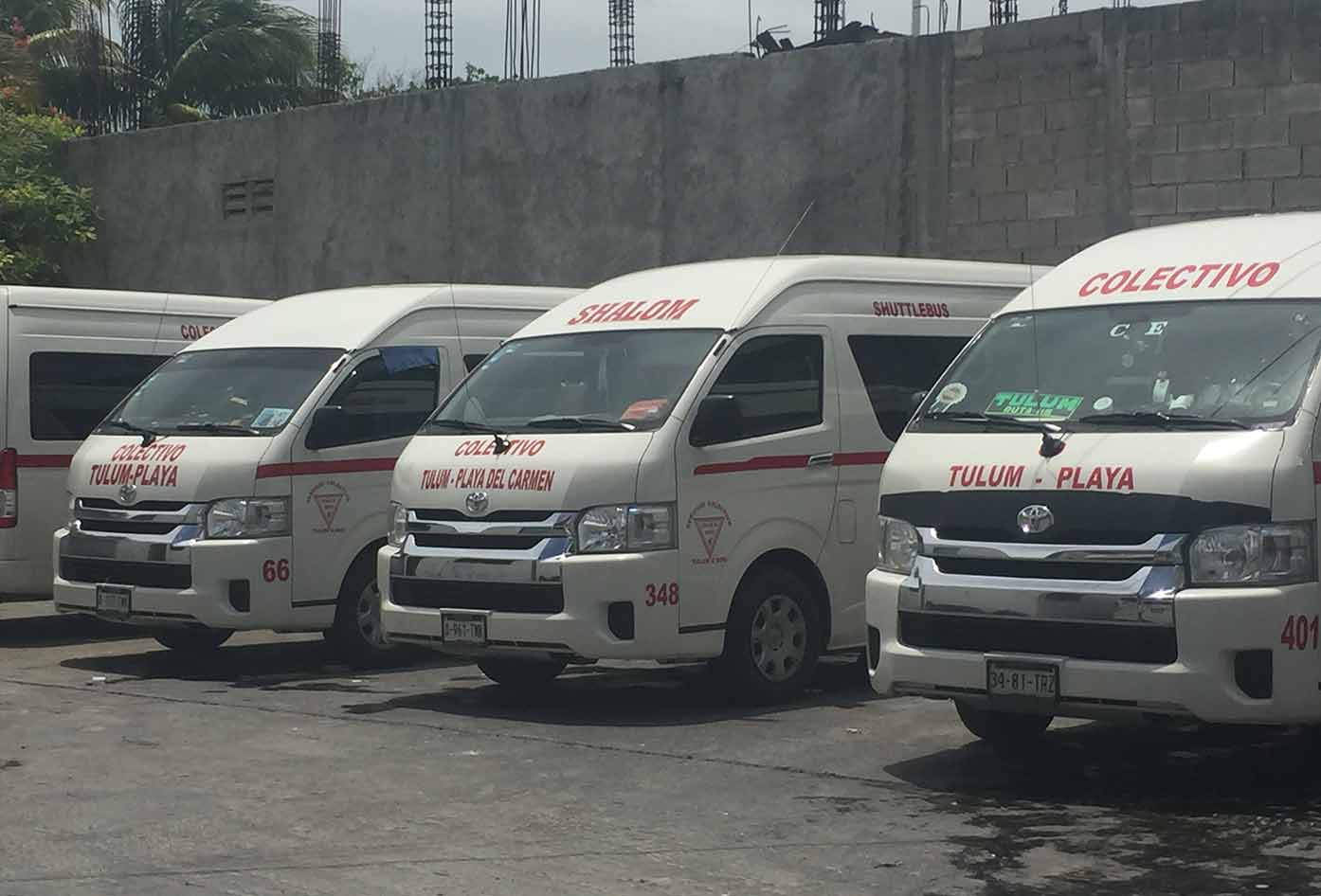 You'll find that the Yucatan is safe compared to the rest of Central America and traveling around the region via collectivos is common.
Mexico is an amazing country to navigate, but you definitely need to look up which regions should be avoided when backpacking.
Quintana Roo can be the starting point for many backpackers taking the long route down to Colombia to see all the Central American countries before the end of Panama.
This is the ideal place to start on your trip since it has most of the best sights in Mexico plus it's so close to Guatemala and Belize.
Tulum: Travel Safety Tips
Don't take Yucatan lightly just because it's considered a safe area.
Tourists are targeted in all locations around the globe, so lookout for petty crime. Especially, when traveling by car or public transport
⤵️ Tips to help you on your journey:
Keep dummy wallets for pickpockets and keep your money hidden away. Bras, money belts or secret bag compartments will do.
Make sure to use trusted and accredited hotels/hostels. Then once you've booked your room, book taxis or buses through the hotel.
Make sure to take sunscreen. This is the hottest region of Mexico and the ocean breeze may fool you.
Because you'll be on the Gringo Trail remember not to accept drug offers. Not only is it illegal, but it's dangerous and you're helping an industry wrought with crime that the government is trying to stop.
If you want to take expensive equipment such as cameras or smartphones, keep them hidden, locked away and on your person. A PacSafe backpack is perfect for this.
Don't leave any valuables unattended while you swim. Run-and-grab thefts by people lurking in the woods are a common occurrence.
Be wary of attempts at credit-card fraud. One method is when the cashier swipes your card twice (once for the transaction and once for nefarious purposes). It would be best to only use cash, by keeping most in your hotel safe and taking small amounts out with you.
Remember, if you plan to travel from Playa del Carmen to Tulum just for the day, you can get a bus or shuttle in less than one hour.
How to get to Tulum from Cancun
Many people traveling to Tulum will first arrive in Cancun. To get to Tulum from Cancun Airport you can get a shuttle, direct bus, or taxi.
The distance is around 131 kilometers and takes between 1.5 – 2 hours depending on traffic and weather conditions.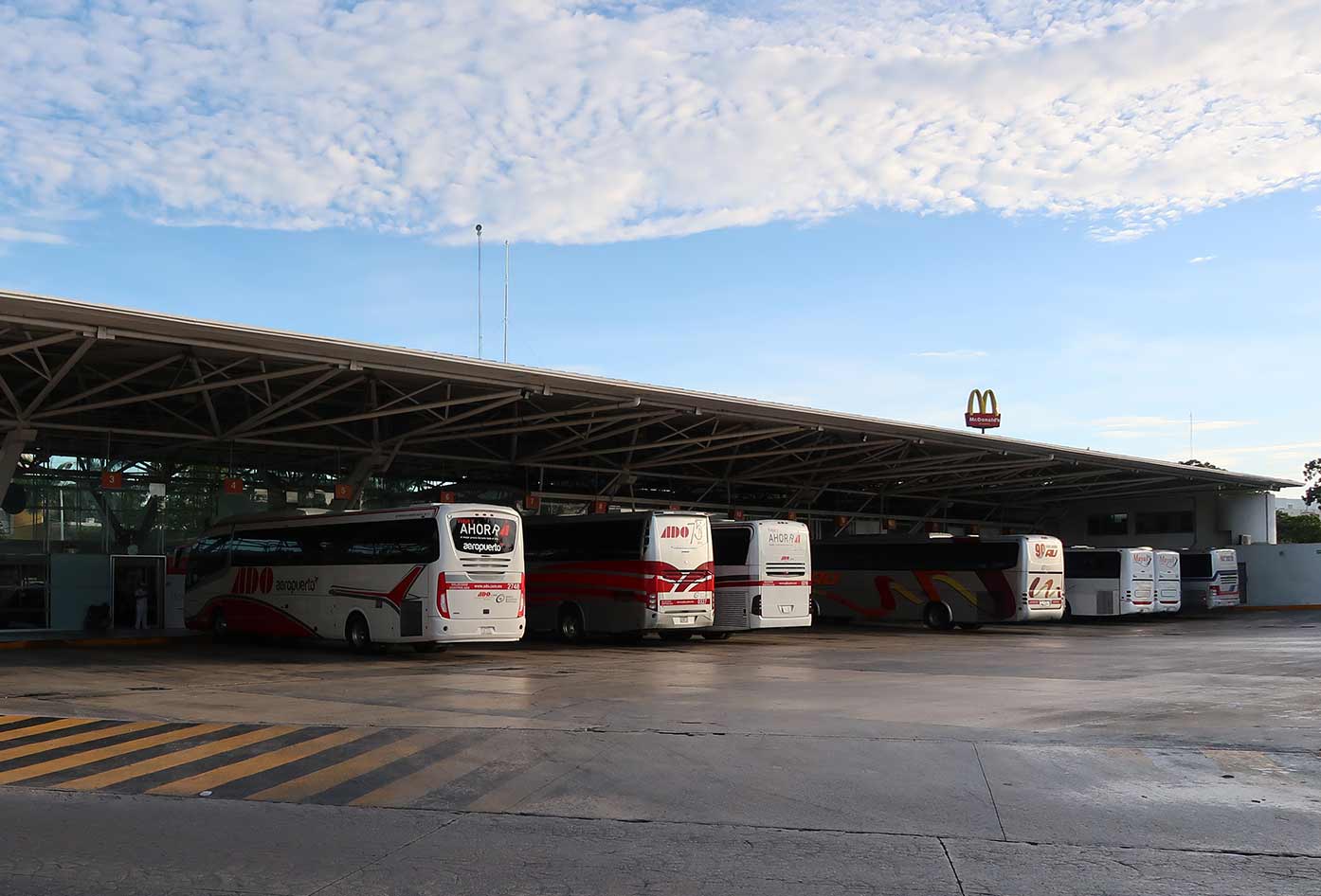 If you decide to travel by bus in Mexico be sure to follow the tips on this blog. The ADO bus (read AHH-day-OH) is the most popular bus company and is renowned for its reliability and comfortable interior.
If you take the bus from Cancun to Tulum you'll save money and can plan the rest of your journey with confidence.
Is Tulum Safe? Final Words
If you've always wanted to dive into the cenotes of Riviera Maya, or dive into Mexican heritage, there's no better place than Tulum.
Whether you're a backpacker passing through or a two-week all-inclusive tourist, El Castillo offers everything you need. Not only is it quite safe, but it's extremely popular.
Book your trip to Tulum today and see what it has to offer. If traveling soon, see this list of things to do in Tulum for more inspiring ideas.
📌 Like this article? Pin it…
Missing something? Got tips, tricks & advice we can learn from?
💬 Leave a nice comment or let's start a conversation below!
---
"Dear friend! Some links in this post contain affiliate links. Meaning, if you click through and make a purchase, book a hostel or sign up for a tour, I may earn a small commission at no additional cost to you. Your support means a lot and helps me to keep traveling and maintaining the quality of this site for you."