Is South America safe for international travelers?
This is one question that gets asked a lot, especially by backpackers and other travelers thinking of visiting the continent for the first time.
South America, one of the greatest continents in the world, sits on one of the most biodiverse and culturally historic landmasses in the world.
For one continent, South America has so much to offer compared to even its northern counterpart which is also a popular region for tourism.
Anyone studying biology has at some point studied either a species or location in South America since there's no place like it in the world today.
Is South America Safe?
From the salt flats of Bolivia to the Peruvian Andes, to the Amazon Rainforest, to the Ecuadorian Galapagos, to Argentinian Patagonia. South America truly has it all, with each country having its own specialties.
The greatest question that arises when travelers consider South America, is whether the continent as a whole is safe for tourism and what are some of the common dangers to look out for as a visitor?
That is the exact question this page answers for you as well as provides the information you need to be able to travel to this region safely!
Firstly, let's look at the current situation and see to what to expect.
Is it Safe to Travel to South America?
The simple answer is; yes. It is safe to travel to South America! Each country is very specific with its problems, but as a whole, it is quite safe.
The best tip for travelers hoping to get to South America is to consider checking the news before booking flights and accommodation.
An example of why you should check the news is Ecuador! In fact…
Ecuador which is statistically one of the safest countries in South America but can be dangerous in the inner cities when anti-government protests get out of hand. Quito can get paralyzed by angry protesters blocking off key roads where standoffs with police and violent clashes happen.
Another rule of thumb is to check what your national government's foreign advice says about traveling to certain countries.
Safety Facts About South America
38 million tourists visit South America every year, with most travelers visiting Rio de Janerio, Bogota, Lima and Buenos Aires.
99% of reported incidents from tourists involve either petty crime or road accidents.
The average intended homicide rate in South America is higher than in Central America and parts of Africa.
The main crime of concern to travelers in South America is theft and mugging. Avoiding traveling around at night drastically decreases the odds of this happening.
In the last few years, there was a reduction of almost 20% in robberies using intimidation with a weapon.
Earthquakes are quite common, but only minor ones you cannot feel. The last major earthquake was the infamous 2010 earthquake.
South America's backpacking industry has majorly increased in size within the last 20 years. Countries such as Peru and Colombia welcome backpackers more often than family package tourism.
How Safe is South America?
There are many different factors that make each country in South America unique. However, this also means that each country has its own dangers that may differ even to neighboring countries.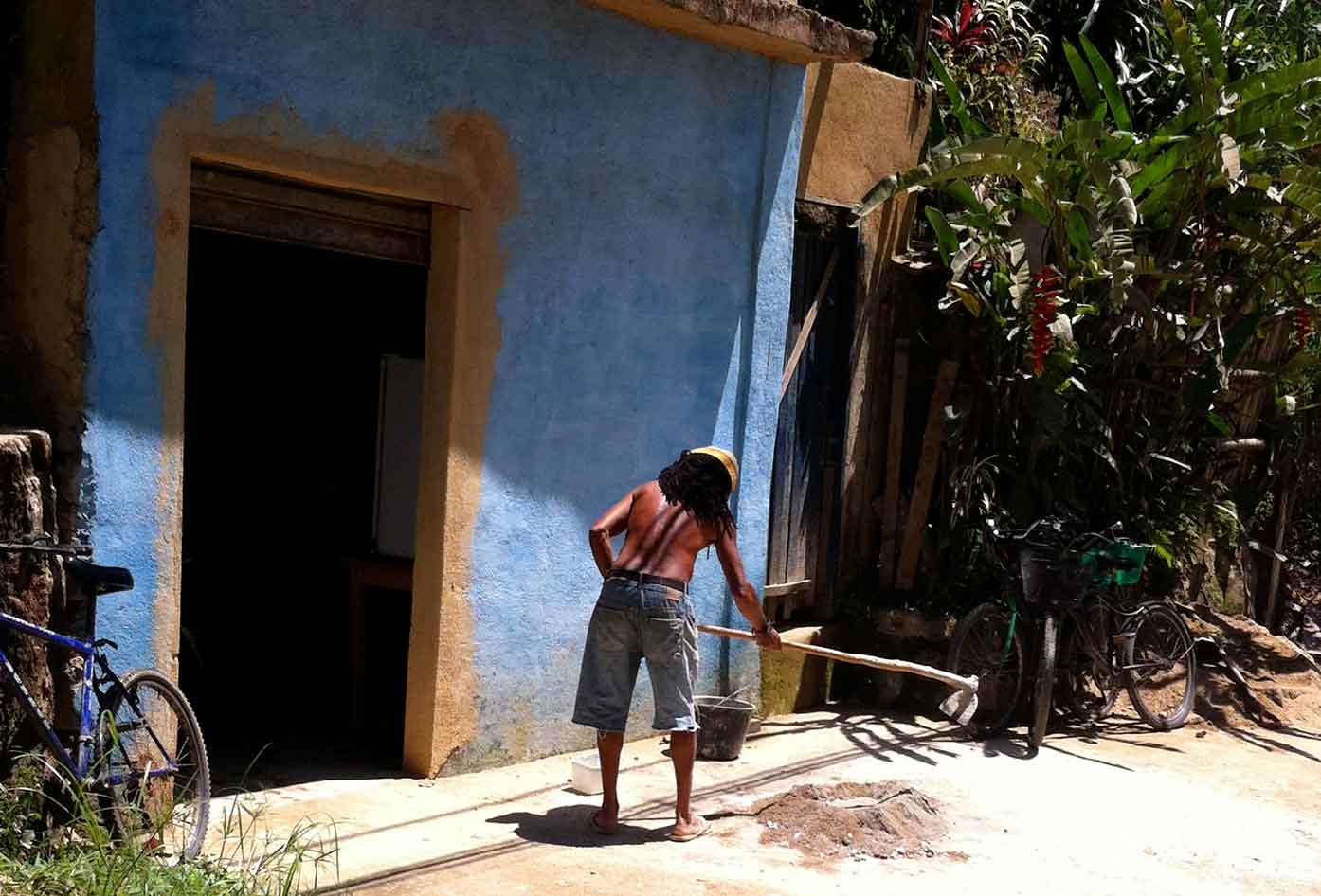 It's for this reason that I ask that you check out the safety pages for each South American country so you know how to prepare for your trip.
However, there are certainties in South America such as:
Don't flash valuables; either don't carry them or hide them.
Get to know at least some basic Spanish or Portuguese.
Use a money belt or anti-theft backpack.
Check if you need jabs from your local GP before traveling.
Know your route before traveling and navigate safely.
With those few pointers alone you can save yourself hassle on your travels since most common dangers can be avoided.
Having said that you may want to avoid the statistically most dangerous country in South America unless you have a reason to be there.
Is South America Safe to Travel Alone?
South America is perfectly safe to travel alone. Most of the minor crime happens within the inner cities and border regions.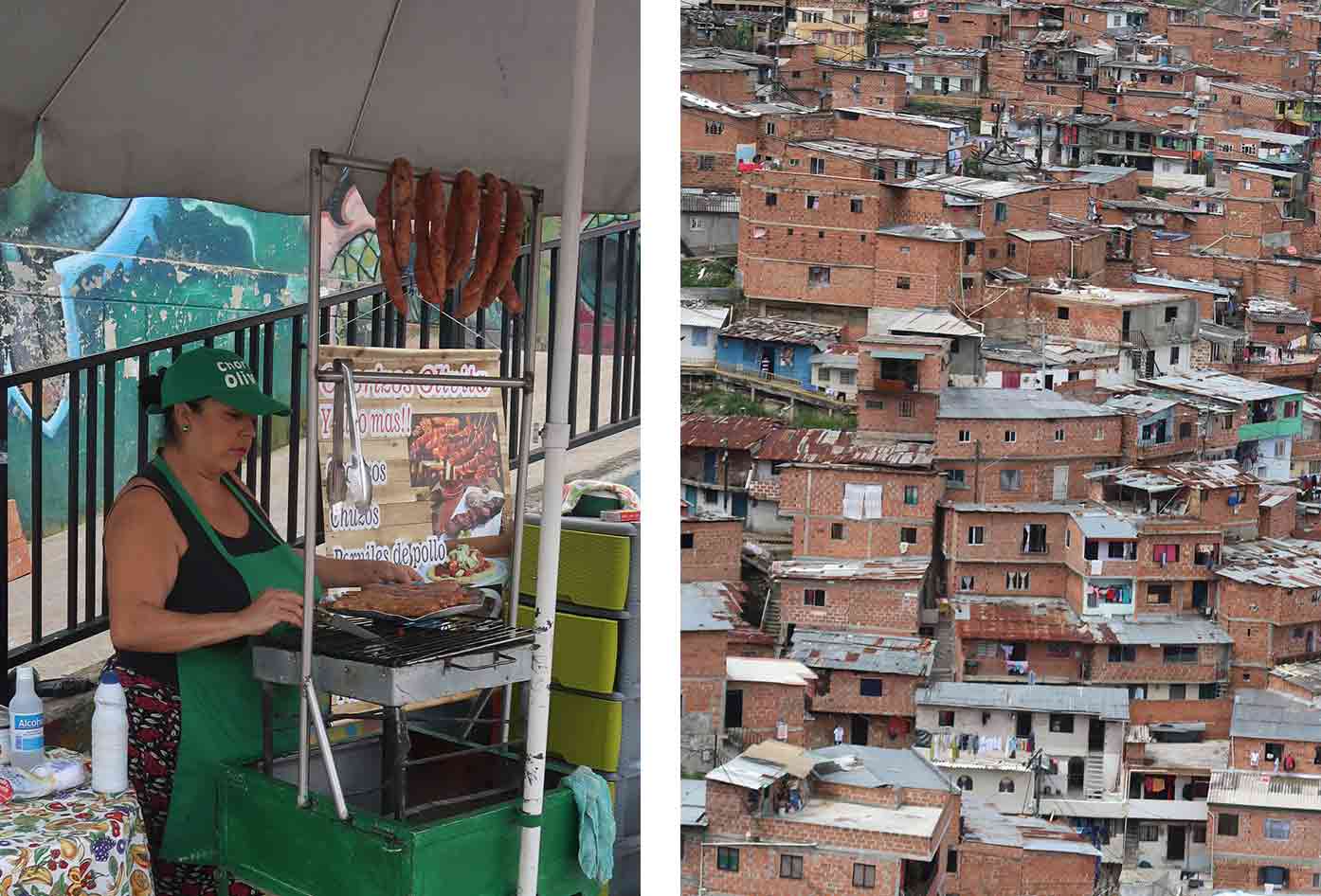 So most other areas are safer than most cities in America or the UK.
You'll need to abide by the well-documented (as well as the unwritten rules) of doing solo travel in South America: such as don't go out at night, don't trust strangers, and don't flash expensive items along your way.
Using coaches or bus hopping is a great method for exploring most of the continent. A lot of backpackers dream of traveling the length of the continent to reach the penguin parks near the southern tip.
If you're looking to travel to a single country or a number of countries, it's best to check out the local spots in the daytime rather than at night.
Backpacking South America Safely
Backpacking is becoming the backbone of the continent's tourism since public transport and private transport is incredibly secure.
Whether you're looking for hostels in South America, quick and easy meals on the go, or gas water dispensers; South America is great for boots on the ground so be sure to talk to locals to find out where they go.
South America Travel Safety Tips
South America can be dangerous if you don't take the necessary precautions or preparation for any type of travel or tourism.
⤵️ Here are some useful tips to help you on your journey:
Many Foreign offices offering advice to travelers advise that Venezuela is a no-go for travelers. After the collapse of its government and economy, it's too dangerous at the moment for any sort of travel.
Keep away from crowds of people. You could be attacked or arrested if it's an anti-government demonstration.
Always use trusted sites for booking accredited hotels and once you've booked your room, book taxis or buses through the hotel.
Book a taxi through your hostel or another trusted service such as the airport. Unlicensed taxis preying on tourists are a real issue in certain countries.
Keep dummy wallets for pickpockets in urban areas and keep your money hidden. See these hidden travel wallets for something slick. Bras, money belts, or secret bag compartments work too.
Read up online on how to deal with high category earthquakes. You're likely to experience small ones but it won't hurt to know what to do when a big one hits.
Don't take too many valuables with you. If you want to take expensive equipment such as cameras or smartphones, keep them hidden.
Make sure to take sunscreen for protection. This doesn't depend on whether you're in the north, because you may be surprised how hot the countries south of the equator can get.
Traveling Around South America by Bus
It's more than 10,000km by road from Cartagena, Colombia to Ushuaia, Argentina, which makes flying by far the quickest and most convenient way of traveling to both the north and south ends of the continent.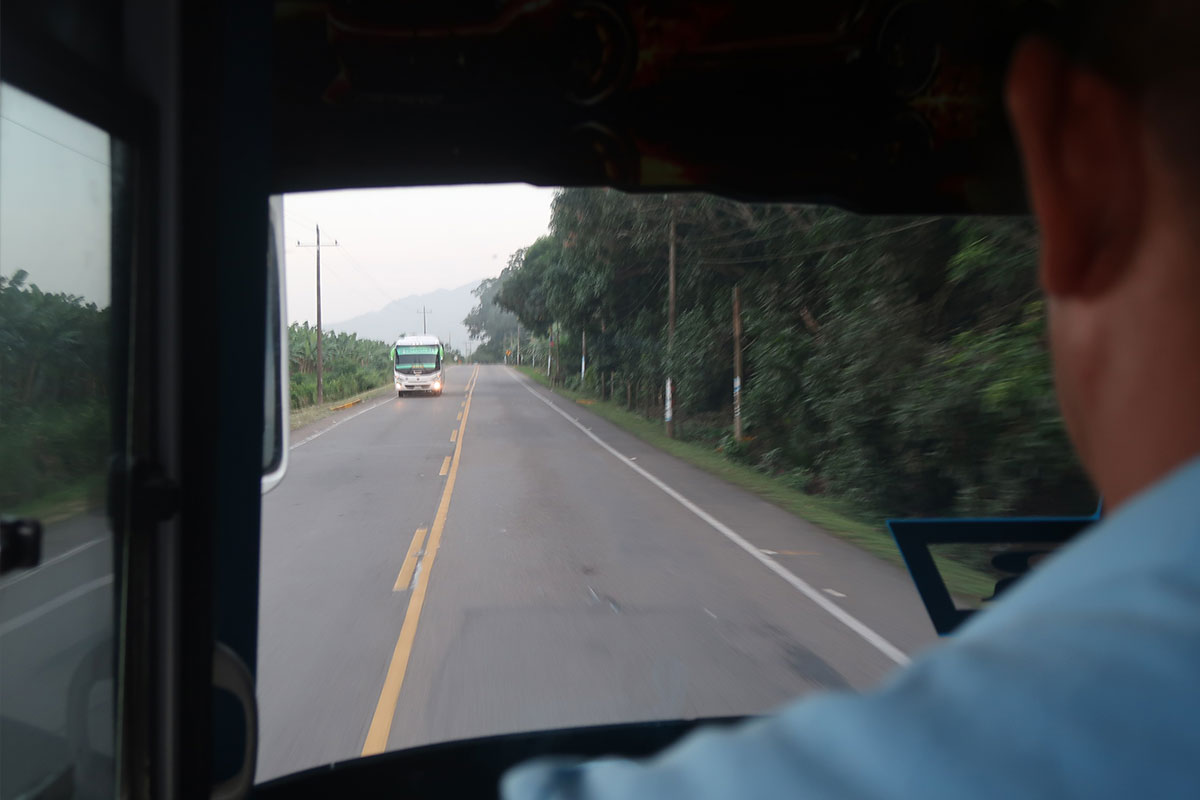 However, splitting the trips into easily navigational sections such as Brazil with Uruguay and Argentina, or Peru with Ecuador and Bolivia, make your trip not only expansive but manageable.
South America's long-distance coach services have enormous amounts of legroom, frequent departures, and flexible itineraries.
They make for the best coach trips you've ever been on.
A Pullman or Clásico contains standard semi-reclining seats, a Semicama has seats with twice the amount of legroom and a Salon Cama has seats that recline to 180 degrees like business class airplanes.
All buses have toilets (except in Ecuador) and stop at restaurants or rest stops. In my post on bus travel in South America I talk more about this.
One of the best ways for anyone to explore the fruits of this amazing continent is by coach or bus hopping.
Got Travel Insurance for South America?

Designed by travelers, for travelers, World Nomads covers more than 150 adventure sports and activities so you can explore your boundaries.
Is South America Safe?
South America is well worth the trip, wherever you decide to travel to.
Make sure you're fully prepared and have an itinerary ready before setting off. You'll never forget your trip to South America!
Why not check out this post that looks at some of safest cities in South America to get a better idea of where to go while exploring the continent?
📌 Like this article? Pin it…
Did this guide help you to get advice about safety in South America?

💬 Leave a comment below or let's start a meaningful conversation…
---
"Dear friend! Some links in this post contain affiliate links. Meaning, if you click through and make a purchase, book a hostel or sign up for a tour, I may earn a small commission at no additional cost to you. Your support means a lot and helps me to keep traveling and maintaining the quality of this site for you."