Is San Luis Potosi, Mexico safe?
Located north of Mexico City, San Luis Potosi, which is a colonial mining city, is one of the most intriguing lesser-known cities in the country.
It's full of history, vibrant culture, and adventures of all kinds. Nature lovers enjoy their time in San Luis Potosi because there are breathtaking waterfalls and lagoons, as well as interesting caves, valleys, and hikes.
However, for new travelers to Mexico or those that are visiting the region alone, a very important question comes to mind: is San Luis Potosi safe?
Is San Luis Potosi safe?
In this guide, I will provide all the information you need regarding safety in the San Luis Potosi region (and city) to clear any doubts you may have!
That way you can plan your trip with confidence. I'll share tips on how to get here, where to stay and what to look out for when it comes to safety.
Is San Luis Potosi safe to travel right now?
Yes, it is! Though San Luis Potosi is a strategically placed off-the-beaten-path destination, it is very safe to visit! Tourists are safe in this region even if there are certain risks you need to be aware of. But more on that later!
It's moderately safe and you will be perfectly fine spending a few days here from the capital. You just need to take a few precautions and exercise caution, but you should do that no matter where you travel to.
If you're going to be touring Huasteca Potosina then you'll want to be prepared, especially if visiting from San Luis Potosi from Mexico City.
When doing scenic and nature type of excursions, though, you have to be aware of a new set of dangers that are not always associated with crime.
This may include things such as carrying a first-aid kit, some mosquito spray and a dry bag, or a long-sleeved sweater for the evenings.
Safety Facts about San Luis Potosi, Mexico
According to Numbeo, the crime rate in San Luis Potosi is 54.33. Compared to other Mexican states, that's moderate.
Also, keep in mind that the statistics take into account crimes that don't affect tourists, so you can explore here as a tourist and still feel safe.
As a tourist in San Luis Potosi, the biggest risks are:
Muggings
Pickpocketing
Scams
Walking alone at night, which is not recommended
These risks can all be avoided if you take precautions and practice universal travel safety tips. Such as avoiding known dangerous areas, keeping an eye on your belongings, blending in, and using official taxis at night.
Most travelers here visit Xilitla and spend time exploring the Surrealistic Garden. So here you'll encounter many other travelers along your way.
Is San Luis Potosi Safe to Travel Alone?
Is San Luis Potosi safe for solo travelers? Yes, but you'll have to be extra cautious, especially if you're a woman traveling alone here for the first time.
Solo travelers are exposed to more risks simply because they're on their own. But that doesn't mean that you should avoid traveling alone.
As locals here will tell you, the safety situation has improved over recent years, and the region has attracted a new wave of international tourism.
Like with most safe places in Mexico that you'll visit, as long as you prepare your trip well, practice common sense, take precautions, and avoid being out at night, you will have a great experience here in San Luis Potosi.
Having a plan will help you feel confident and being cautious will keep you away from unnecessary risks when it comes to protecting yourself.
Is San Luis Potosi Safe at Night?
When traveling, exploring your destination at night is often something you that want to do. However, it's not always safe, especially not on your own. Is San Luis Potosi safe at night? Well, it is not as safe as it is during the day.
Walking around at night is a big no-no, especially if you're alone. It's best to explore in groups or not do it at all! If it's a must, then take a taxi instead.
You can still enjoy the nightlife venues here, just stick to popular, crowded places with good reputations usually in the downtown area.
Backpacking San Luis Potosi Safety
Backpacking in San Luis Potosi is a great option because it's not an expensive place to stay, and once your eyes get locked on those glistening turquoise waters it is likely that you'll wish that you booked to stay longer.
There are plenty of affordable hostels and B&Bs, taxis and public buses are cheap, and finding inexpensive but delicious food won't be an issue either.
However, you have to take certain precautions that those who are on vacation may not consider. Once you get to Ciudad Valles you'll feel at home and you can ask about any specific queries that you might have.
Rememeber, as a backpacker, you're a bit more exposed to risks, especially when you are continually working to extend your budget, which means you need to prepare. First of all, when taking buses in Mexico, be aware of the common risks for tourists so you can avoid the pitfalls with confidence.
Pitfalls include petty crime/scams. Be wary of 'local guides' and nefarious people offering you lifts/tours. But also remember that there are people who have a lot of local knowledge that will genuinely want to help you.
Second of all, make sure to do your research and plan your trip well. For example, if you'll be doing rafting in Tampon river you'll want to make sure you're well equipped when it comes to clothing and securing valuables.
You should have a good idea of what you want to do, what areas to avoid, and where you're going so you don't put yourself in a vulnerable position.
Things to do the San Luis Potosi region for backpackers include:
Edward James Surrealist Garden
Tamul Waterfalls
Puente de Dios
Cascadas de Micos
Aguacate Waterfalls
Choose your accommodation well, avoid bringing too many valuables, and practicing common sense is the way forward on this type of trip.
💡Smart Travel Tip
I recommend learning some basic Spanish is a great way to add another dimension to your trip. The heavy influx of domestic tourism here is huge as well so with your Spanish you're to tap into the local wisdom.
San Luis Potosi: Travel Safety Tips
Remember that San Luis Potosí is protected by UNESCO Camino Real de Tierra Adentro which is on the UNESCO world heritage list. As you embark on your trip to the San Luis Potosi region you can keep this fact in mind!
⤵️ Here are some useful tips to help you on your journey:
Be sure to check out Casa Ortiz if heading to Tamul Waterfalls.
Don't walk around at night and avoid leaving your hotel after 10 pm.
Never flaunt your valuables (smartphone and camera included) and when in crowded places, keep your belongings as close as possible.
Only use ATMs in secure locations and expect to spend around 5 days in this region if you are thinking of carrying only cash with you.
Be aware that drinking tap water in Mexico is a big no-no. Stick to bottled and filtered water and try to avoid having drinks with ice.
Always be aware of your surroundings, especially in crowded areas.
Keep away from dangerous areas (in this case it will mean a secluded part of the region) and do extra research beforehand to avoid them.
If you want a private room in Ciudad Valles, check out hotel mission which is a popular place for those who like ecotourism. This hotel is located directly across the street from Bus Terminal.
For cultural activities be sure to check out this Mezcal & Pulque Ancestral Drinks Tour where you will learn about ancient techniques that are used to make drinks that be done directly from the town.
Dress to blend in and keep the weather in mind when packing.
While in this don't get into the habit of hailing cabs off the street (especially at night) unless you're sure they're registered.
Secure your things, especially if you're staying in a hostel. These TSA luggage locks are perfect for securing everything as well as your locker.
Visiting San Luis Potosi is a great experience! You just need to take care of yourself as any other traveler. Take precautions and listen to your gut.
How to Get to San Luis Potosi from Mexico City?
You'll be happy to know that there are several options to get to San Luis Potosi from Mexico City. For one, you can fly there! The trip will be around two and a half hours and cost up to $240, maybe more.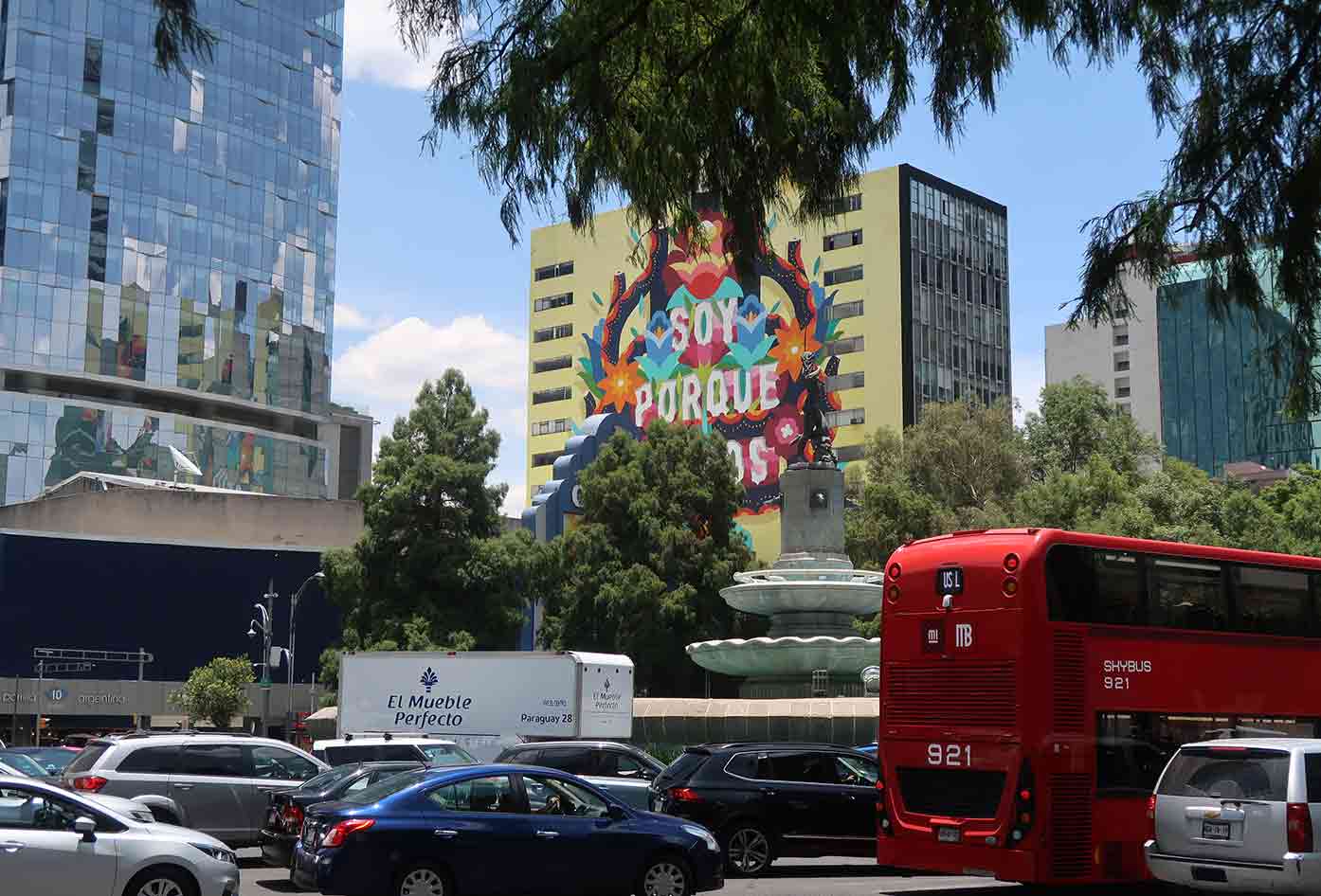 If you're in a hurry to get to San Luis Potosi, this is the option with the least travel time but less reward in terms of what you can see along the way.
Alternatively, you can book a taxi, which will cost between $120 and $150. The ride will be around four and a half hours. If you want to drive there yourself, that's also aa popular option with more seasoned travelers.
You can rent a car for $40 to $65 per day. Taking a road trip will give you some freedom to discover restaurants and shops along the way.
Of course, the cheapest option is taking a bus! This will cost between $20 and $65, depending on the company you choose.
The ride will take between five and a half hours, and six hours. If you're taking the bus, make sure you splurge a little so you're comfortable.
Got Travel Insurance for San Luis Potosi?

Designed by travelers, for travelers, World Nomads covers more than 150 adventure sports and activities so you can explore your boundaries.
Is San Luis Potosi Safe? Final Words
This guide should have given you a great place to start from. San Luis Potosi is not only safe to visit, but it's also very much worth your time!
It's quite touristic but it's not as popular as other destinations in Mexico, which means you'll have an off-the-beaten-path kind of experience.
It's a vibrant city with a lot to offer, so it will make for an unforgettable destination. Why not see this list of safe states in Mexico for places to go?
📌 Like this article? Pin it…
Did this help you to get advice about travel safety in San Luis Potosi?
💬 Leave a positive comment or lets start a conversation below!
---
"Dear friend! Some links in this post contain affiliate links. Meaning, if you click through and make a purchase, book a hostel or sign up for a tour, I may earn a small commission at no additional cost to you. Your support means a lot and helps me to keep traveling and maintaining the quality of this site for you."