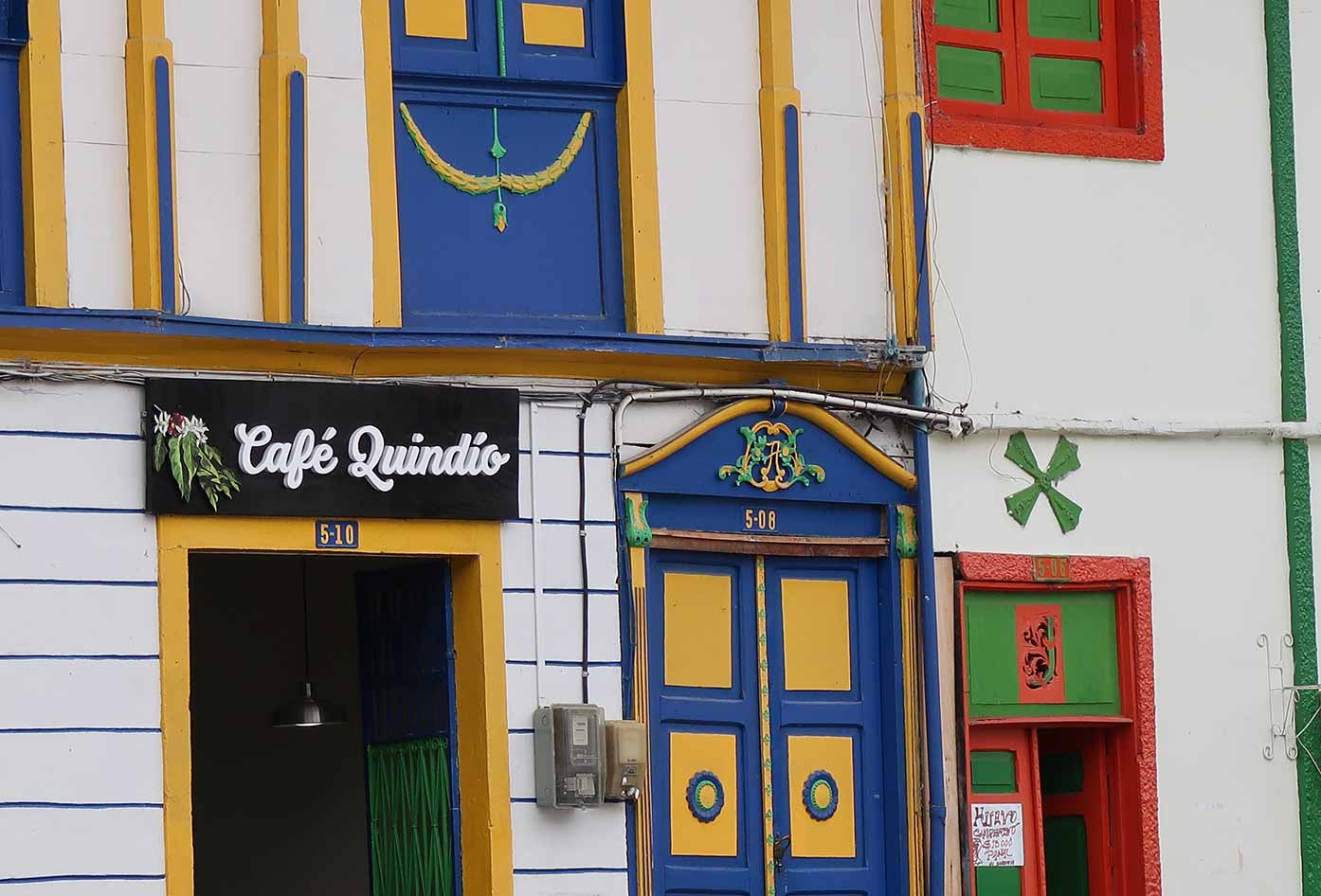 Is Salento worth visiting?
Located in Quindío and with nearby attractions; such as Cocora valley, Salento is one of Colombia's travel gems that you can't afford to miss.
It can be challenging to get here to say the least, so how do you decide if it is right for you, or decide whether to spend time here or not?
If planning a trip to Salento ahead of time, this guide covers some crucial things you may want to consider before arriving in Salento.
Is Salento worth visiting?
In this guide, we are going to look at the popular coffee town of Salento, why it is worth visiting and some of the things you can do while here.
Quick Answer: Salento is 100% worth visiting, and is great introduction to pueblo life in Colombia as well the perfect place to explore coffee estates.
I arrived here from the city of Medellin and with Salento being one of the most preserved towns in Colombia, I want to share my experience with you and give you any tips or insights that could possibly enhance your trip.
How many days in Salento do you need?
3 days in Salento should be fine for most people traveling to this region. If like me you are a person that absolutely loves nature, coffee and the idea being constantly outdoors, I recommend you spend 5 days in Salento.
Then with 5 days in Salento you could go and spend the full day on the Ocaso Coffee tour then spend the rest of your days slowly exploring the town and visiting other closeby gems such as the Santa Rita Waterfall.
How to Get from Pereira to Salento
With a pit stop in Pereira I arrived in Salento from Medellin after two days.
On arrival, I was relieved to be in such a rural setting where I could watch local life and learn from my observations.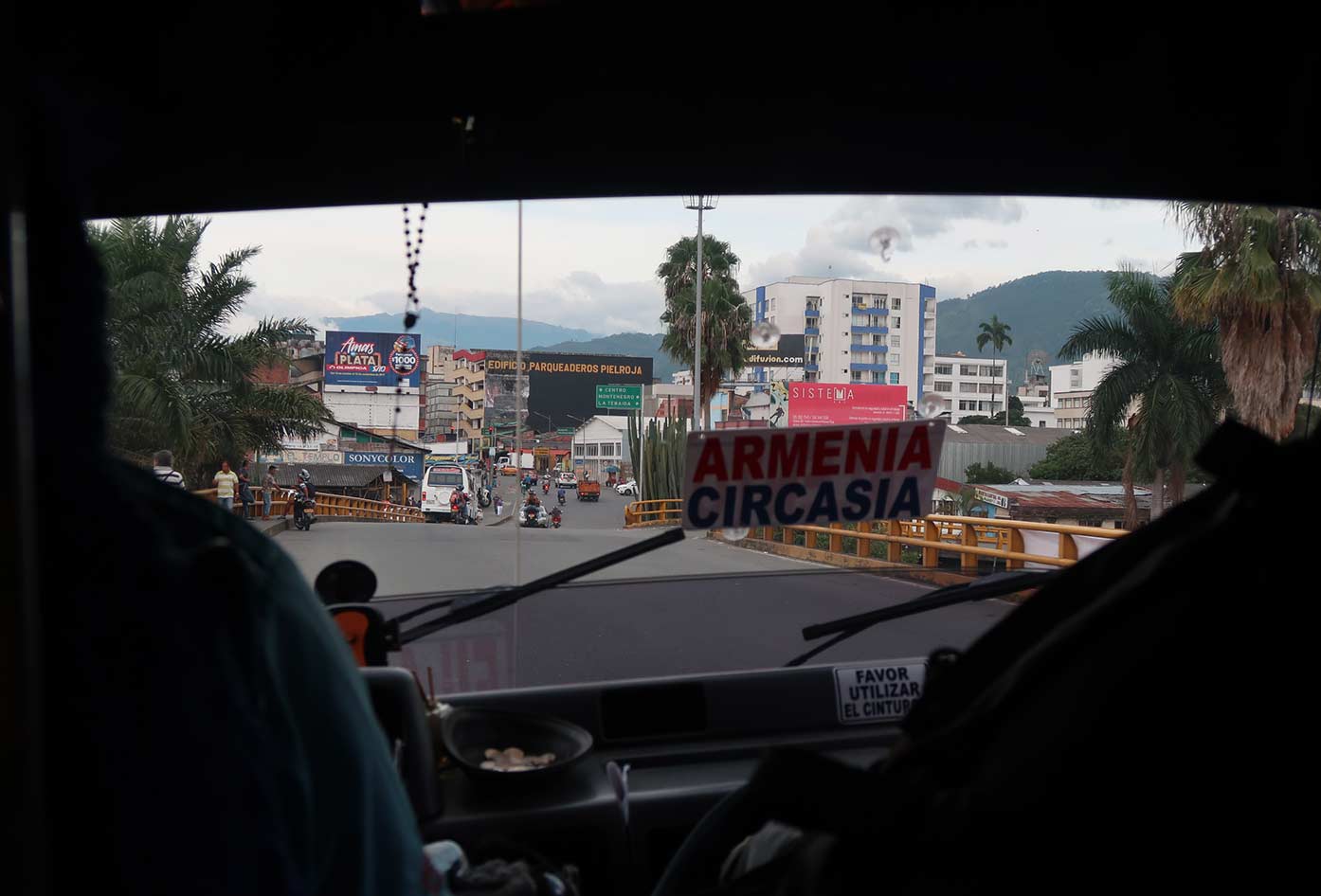 Getting from Periera to Salento is relatively easy but also time consuming! If traveling from Medellin get yourself to the Periera bus station and lookout for the bus to Armenia. From there take a small bus to Salento. The buses leave every half hour or so, or, as soon as one bus fills up.
I actually managed to write a guide on my experience getting from Medellin to Salento so in the risk of repeating myself, please refer to that 🙂
Book your stay at Posada Casa Salento
It's likey that you'll spend a night or two here! When looking for a well-located hostel with party vibes but can provide you with a good and clean room to rest. Posada Casa is perfect!
3 reasons to stay here
Close to the Main Square
Shared Lounge
Clean
and Quiet
Here are more great recommendations for Salento when looking for a more luxury style hostel experience when you want to put your feet up.
The good news is that the accommodation prices are low in comparison to cities in Colombia so you'll get more bang for your buck.
Things to do in Salento
No matter where you are traveling from, whether it be Medellin or Bogota, Salento gives you a rural experience like no other.
What can you get up to here and what is worth your precious time?
Coffee Tours
For me one of the ultimate things to do in Salento, Colombia was to continue my cultural study of coffee experiences.
As some of the best Colombian coffee is grown in this region, this is one experience you don't want to miss.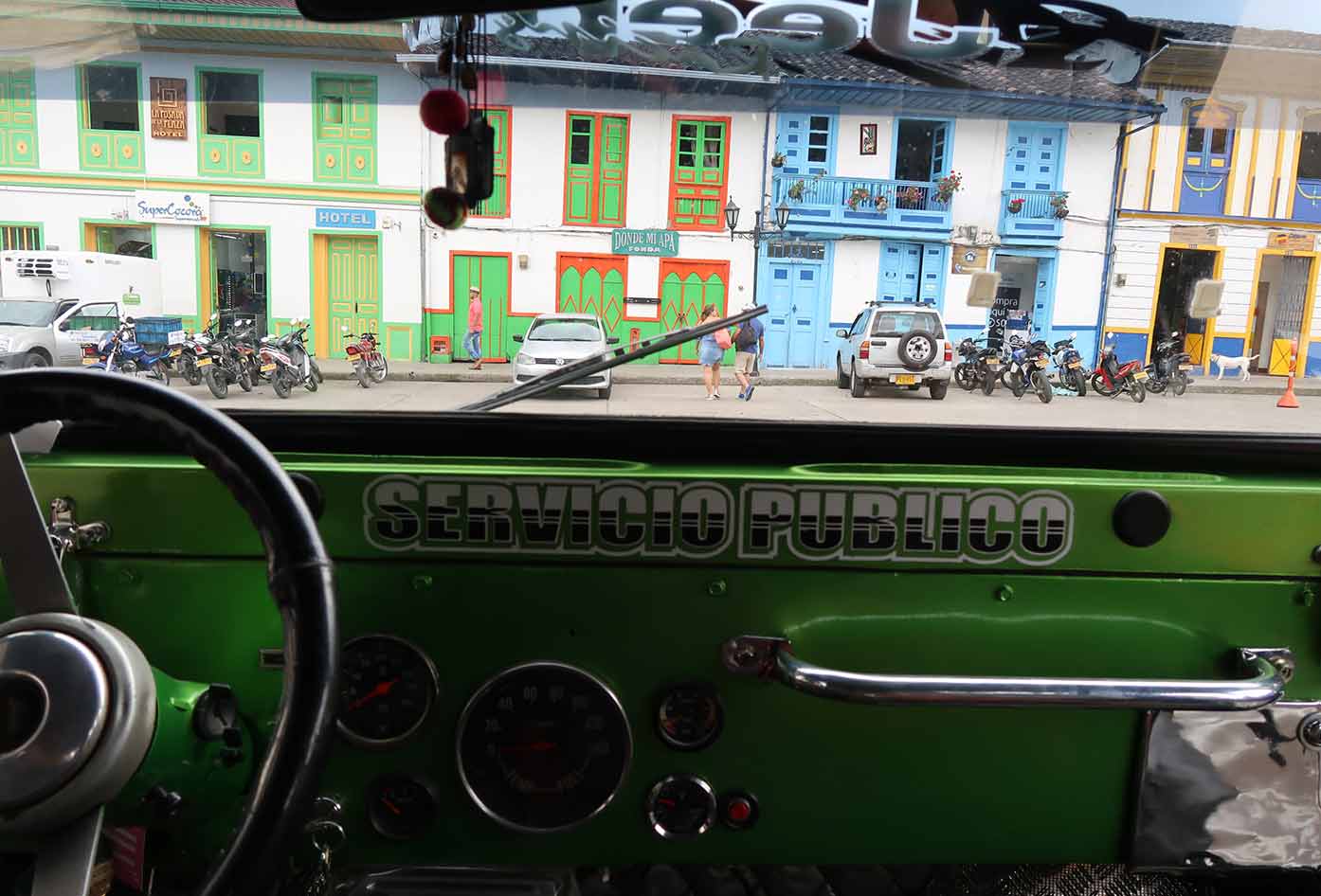 There are various coffee tours you can do with a selection of different tour operators, how do you choose?
I found the Ocaso Coffee tour one of the best value, not just for money, but the overall experience is second to none.
With just a short downhill walk you can find yourself in a coffee-like paradise. Oh, and did I mention the amazing view that your eyes will not forget for a very long time.
Eat the best Trout in Salento
The general consensus is that you can't come to Salento, Colombia, and not try the trout. However, for Colombians, the novelty thing isn't the trout itself; it is the size of the Patacón that it is served with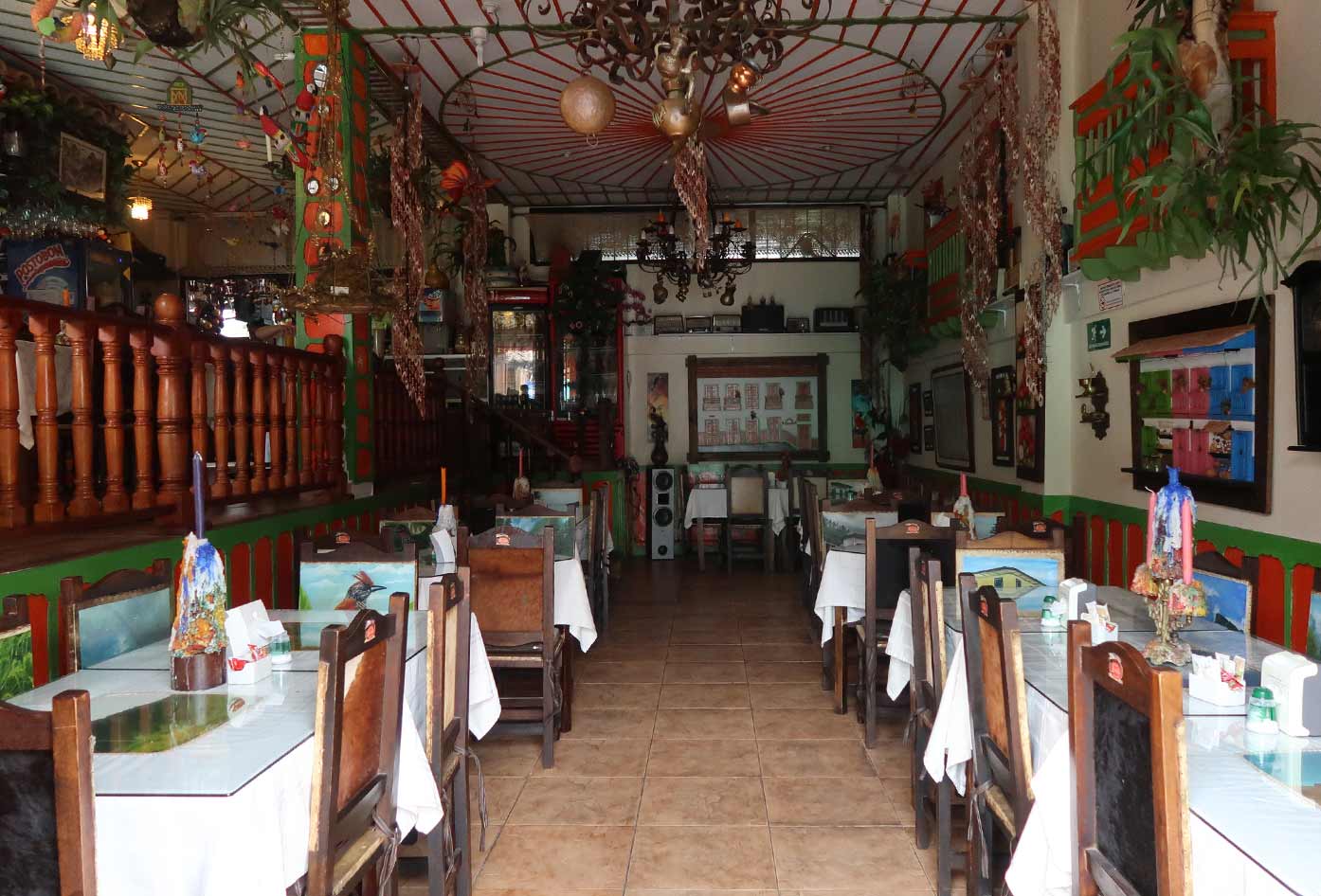 So if you are a non-meat eater, you can still try the Patacón and not feel like you are missing out on this unique Colombian food experience.
However, for meat-lovers, the trout is served in 100's of different combinations and cooked in a unique fashion to the trout you'll find in places like Jardín or other restaurants found in the Antioquía region.
El Mirador Salento
On arrival, a trip to El Mirador was one of the first things that I did! For me, it makes sense to do the most strenuous activities once you arrive.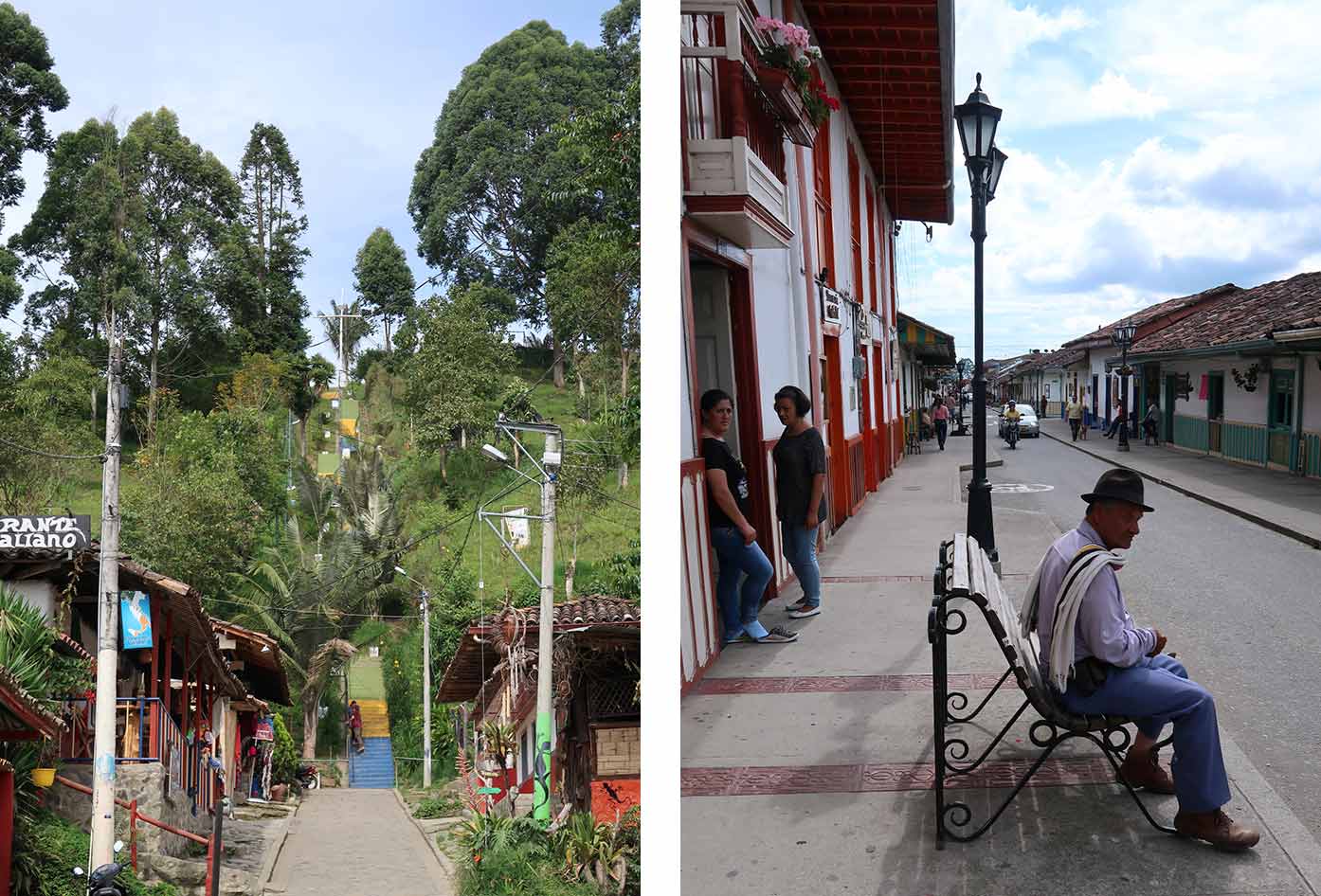 That way I'm not playing catch-up trying to squeeze in attractions towards the end of my stay so I can relax.
Take a hike up to the top to get some of the best views of Salento. There are other views that I preferred here in Salento which I will note below, however, this one is a must. Not to mention a great leg-workout.
Coffee at Jesus Martin
One of the main reasons I travel to Colombia is to drink coffee. After backpacking Colombia and getting deeper into the culture, I realized that Café Jesus Martin is one of my favorite coffee shops in the country.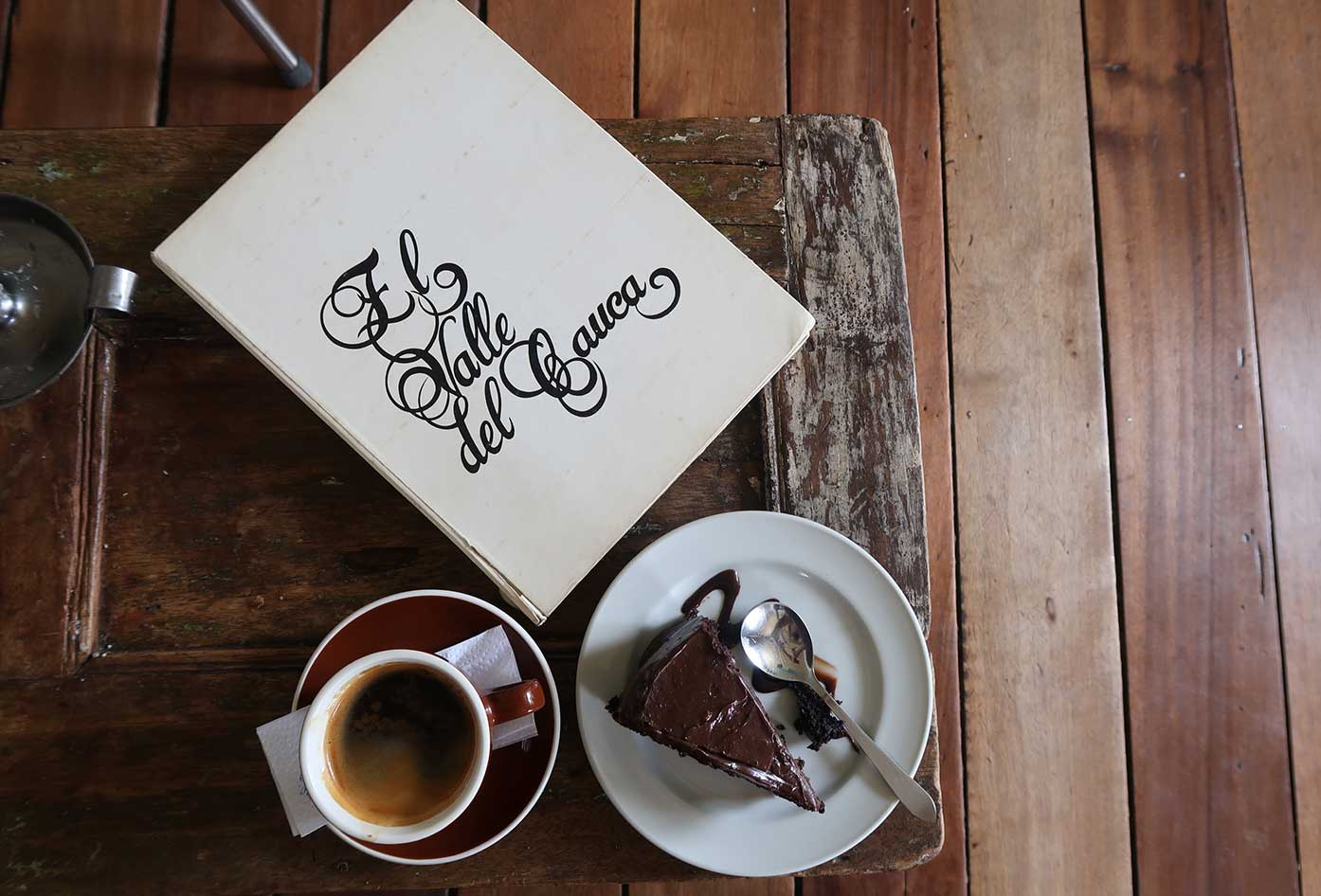 That is a big statement, so trust me on this if you like coffee (and chocolate cake) this is the place to be. My favorite is the Nariño which I carry back to the UK or Jamaica whenever on my travels in Colombia.
Horseback Riding
Fancy jumping on a house and giving your legs a rest? Here is the perfect setting for this type of experience.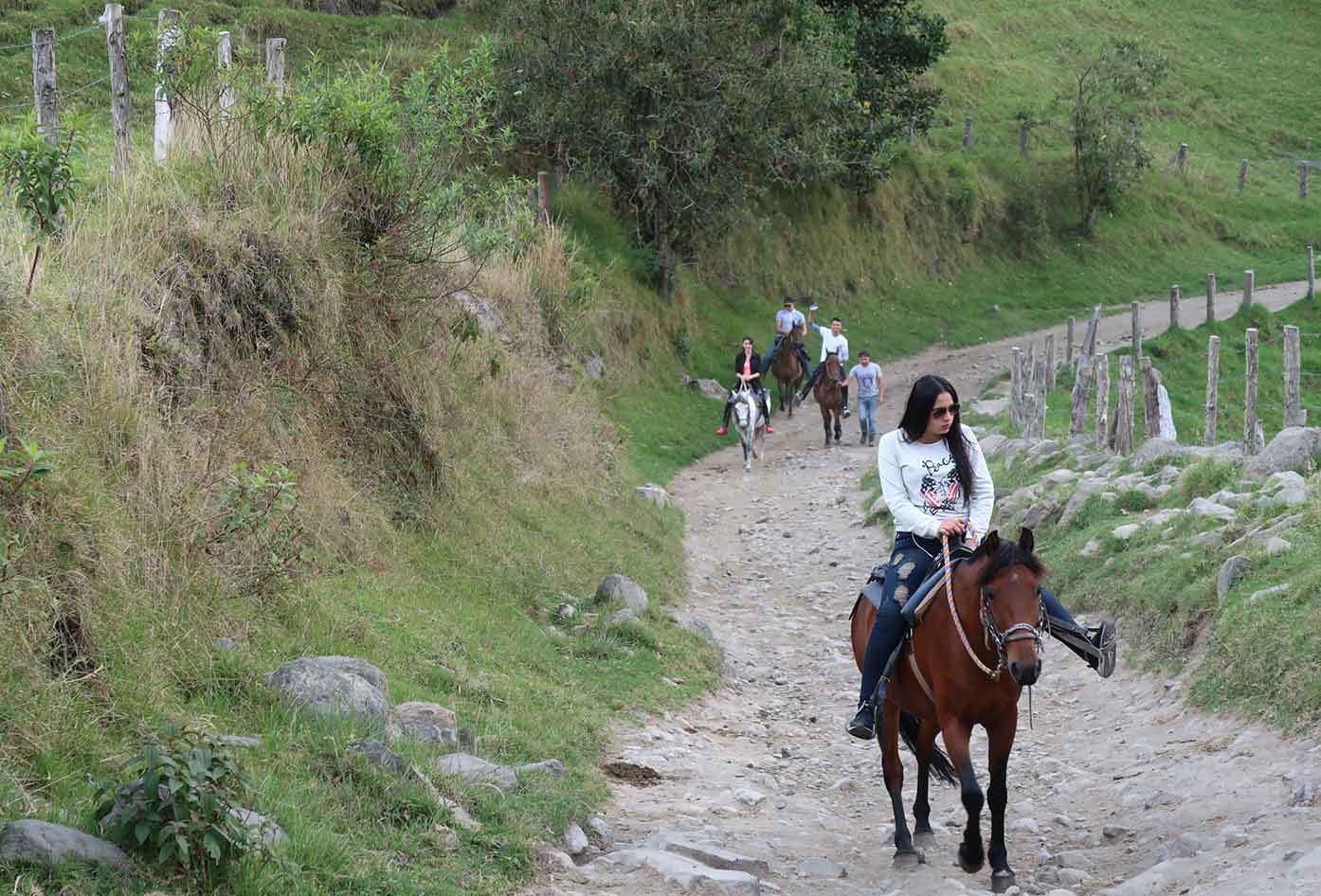 I personally did not do this but so many contented travelers' looking for things to do in Salento opt for this option. From el parque in Salento rather than jump in the 4×4 (Willys) you can travel by horseback.
On arriving at Valle de Cocora you'll then be able to explore the wax palm tree setting via horse. I suppose this is a great option if you are short on time or want to get out to the amazing Santa Rita Waterfall.
Valle De Cocora
El Valle de Cocora is one of Colombia's gems that has proven to be more and popular with travel over recent years.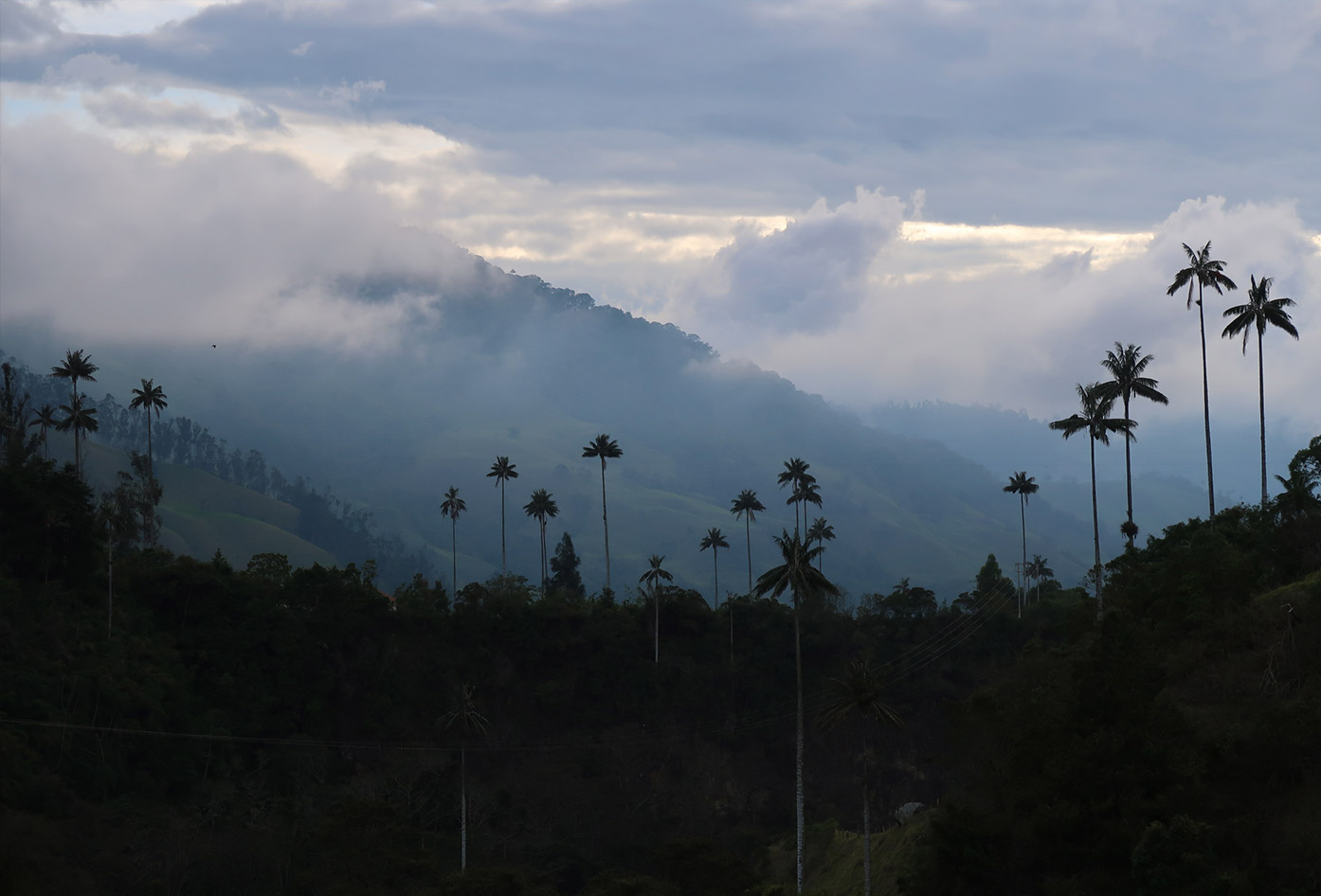 The gigantic wax palm trees which are actually the tallest in the world offer a unique landscape that really opens up your eye socket.
There are various trails you can do here depending on how much time you want to allocate to the experience.
You must take one of the Willys transport cars from el parque in Salento which will drop you off in the valley.
Whether you spend one hour or one day hiking one of the many surrounding trails you have the chance to really connect with nature and take in the fresh air. Speak to a local guide about hiking to one of the nearby waterfalls.
Salento Travel Tips
See these travel tips for Salento to ensure you have the best stay whether you're on vacation, backpacking, or traveling with friends.
⤵️ Dan's Travel Tips For Salento:
If you're visiting Salento from Bogotá, you can take a bus to Armenia which takes 7-9 hours.
Although, taking a plane to Armenia is more comfortable but you'll still need to go to the bus station if you're taking the bus to Salento.
Go on a Chocolate and fruits tour. You can learn about Colombian fruits here.Yes, Salento is not just about Coffee but Chocolate too.
In Salento you'll find cheap, mid-range, and even luxury accommodation. The great thing is that there are plenty of amazing options to suit everyone.
Check Santa Rita waterfall is a must. Don't forget your swimsuit!
Carry enough cash and small bills in COP $. For instance, when visiting Valle del Cocora you'll have to pay for some things in cash.
Bringing a good quality daypack, a lightweight jacket or umbrella, also hiking boots are a must. Especially if you want to go to Valle del Cocora, you'll need those items. The fog and soft rain are usual.
There are many restaurants to choose from (including an outdoor food court) as well as two or three top-notch coffee shops!
There are ATMs in Salento and although it is very safe just take the usual precautions if you need to withdraw money.
The best time to visit Salento is from December to February and from July to September to avoid the rain seasons.
Visit the Plaza Bolivar, a good place for delicious juice during the day, and explore the nightlife on weekends.
Other things to carry during your travels to Salento include: your Passport, a fleece or down jacket for the evenings and some sunscreen (that mountain sun is deceiving)
I recommend hiking to El Mirador in the afternoon and staying enough time to see the sunset. The view is stunning.
Salento is not an off-the-beaten-track location in Colombia per say, however, a trip here makes it easier for you to have more eco-experience and a great reason to escape the chaos of the bigger cities.
As part of my South America travel budget I mention how in this type of rural locations you can get a Menu del dia for 10,000COP-15,000COP.
Travel Insurance for Salento

Designed by travelers, for travelers, World Nomads covers more than 150 adventure sports and activities so you can explore your boundaries.
Is Salento worth visiting?
So, is Salento worth visiting? All in all Salento is one of the rural gems that any traveler to the country should consider visiting.
Spend a night or two here and you'll quickly see what makes it one of the most unique places to visit in Colombia.
If you are traveling from Bogotá you'll not regret this after being in such a big congested city that is a little on the chilly side.
While you're still here, see this guide to some of the other safe places in Colombia you can visit after spending time in this rural location.
📌 Like this article? Pin it…
Missing something? Got tips, tricks & advice we can learn from?
💬 Leave a positive comment or lets start a conversation below!
---
"Dear friend! Some links in this post contain affiliate links. Meaning, if you click through and make a purchase, book a hostel or sign up for a tour, I may earn a small commission at no additional cost to you. Your support means a lot and helps me to keep traveling and maintaining the quality of this site for you."