Is Punta Cana safe to travel to?
When it comes to the Dominican Republic, Punta Cana is one of the most popular destinations among tourists looking to relax in the sun.
That's because it offers warm beaches, lovely landscapes, delicious food, a warm community of locals, and a variety of attractions and activities.
However, when it comes to safety what do you need to know? It is good to research before you travel so you have a better idea of what to expect.
Is Punta Cana safe?
Whether you want to spend your days at the beach drinking daiquiris or head downtown to explore the local life, this is a great destination for you.
But, is Punta Cana safe for travelers? That is exactly what this article will cover as well as give you the right tools to be able to travel safely here.
Is It Safe to Travel to Punta Cana Right Now?
The answer is yes, Puna Cana is safe to visit! But even though this is a popular Dominican Republic destination there are still things to be wary of.
You may have heard of drive-by robberies or read chilling stories about tourists who have been held at gunpoint in the bigger cities such as Santo Domingo but that doesn't mean you can expect the same in Puna Cana.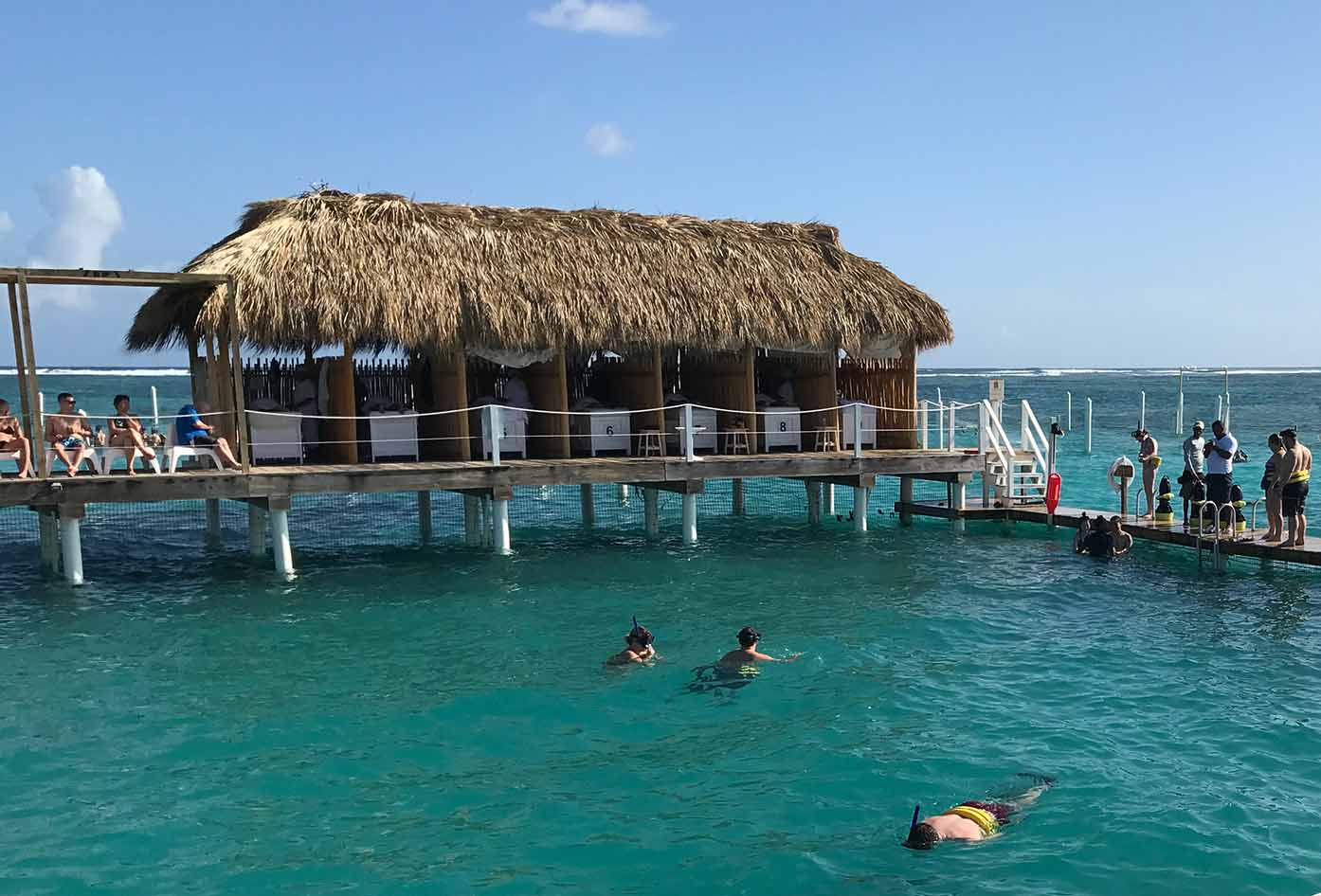 However, at the same time, although it is safer to travel to Puna Cana right now and it is labeled as one of the safest cities in the Caribbean, there are still certain risks of being scammed if you're not prepared. There are people that make a living out of trying to siphon your travel dollars.
Even where there are the most luxurious resorts on offer, there is always going to be a small minority of people that want to take advantage you.
Travelers visiting Puna Cana must still take precautions, but that's true no matter where you're heading, right? As a tourist, much of your safety is in your hands, which means you must be cautious. You also need to be aware of the dangers you might encounter such as natural disasters and wildlife.
Safety Facts about Punta Cana, DR
Compared to other cities in the Dominican Republic, Punta Cana's crime rate is low. According to Numbeo, the crime index stands at 48.30, which is moderate. This statistic includes crimes that don't affect tourists.
Here's what you should keep in mind:
Walking alone during the day is highly safe.
The highest risks in Punta Cana are corruption and bribery.
Walking alone at night is moderately safe, but should be avoided.
Moderate risks tourists should keep in mind include muggings and pickpocketing.
When it comes to scams and bribery in the most low-level form, it could be somebody on the street demanding you give them money for simply taking a picture with your camera or buying an overpriced item they're selling.
I recommend you carry a travel money belt (or the equivalent) to conceal your valuables, because that way, there is no need to whip out all your hard-earned cash or display other valuables when paying for things.
💡Smart Travel Tip
Money belts are good for when you want to show scammers that you're not carrying cash in your pockets when repeatedly getting approached.
Is Punta Cana Safe to Travel Alone?
Is Punta Cana safe for solo travelers? Yes, it is. It's generally safe to visit this city alone. Many solo travelers choose to stay in a hostel but there are also homestays and Airbnbs available that can offer a more unique experience.
Solo travel requires you to be extra cautious, especially as a woman. But overall, there aren't any major risks. As a whole, traveling alone to the Dominican Republic is not always recommended, no matter how safe it is.
However, if you plan your trip well, stay aware of your surroundings, practice caution, and choose your accommodation with care, you'll have a great time on your own. Solo travel is a great way to learn about yourself.
How and where you travel to depends on many factors but in general, a place like Punta Cana offers many great opportunities for solo travelers.
If you get the chance, head over to Playa Macao, there you'll find many families and couples. I recommend you to do this cultural tour for a chance to meet other like-minded travelers that may also be on a solo trip.
One thing worth knowing is that when it comes to transportation in Punta Cana, shared transfers are considerably cheaper than private transfers. This is especially true when traveling to and from the airport.
Is Punta Cana Safe at Night?
As mentioned earlier, it's moderately safe to walk around at night. However, as a rule of thumb, you should avoid being on your own at night if you can avoid it. Additionally, you should stick to crowded, well-lit areas.
The nightlife in Punta Cana is quite active so there are many bars, clubs, casinos, and restaurants you should enjoy at night.
You can end up making good friends with bartenders and hotel personnel here. But before going out be aware of what valuables you're carrying and if you've packed hidden pocket clothing or a money belt, be sure to use it.
Just be extra careful and take care of yourself. So, is Punta Cana safe at night? Yes, definitely, but caution is still recommended.
If you are arriving during the night, you may want to get this airport shuttle that will carry you directly to your accommodation from the airport.
Backpacking Punta Cana Safety
Given that safety in Punta Cana is quite predictable, it's a great destination for backpacking. The thing about backpacking is that you're exposed to more risks, which means you should plan your trip a bit more carefully.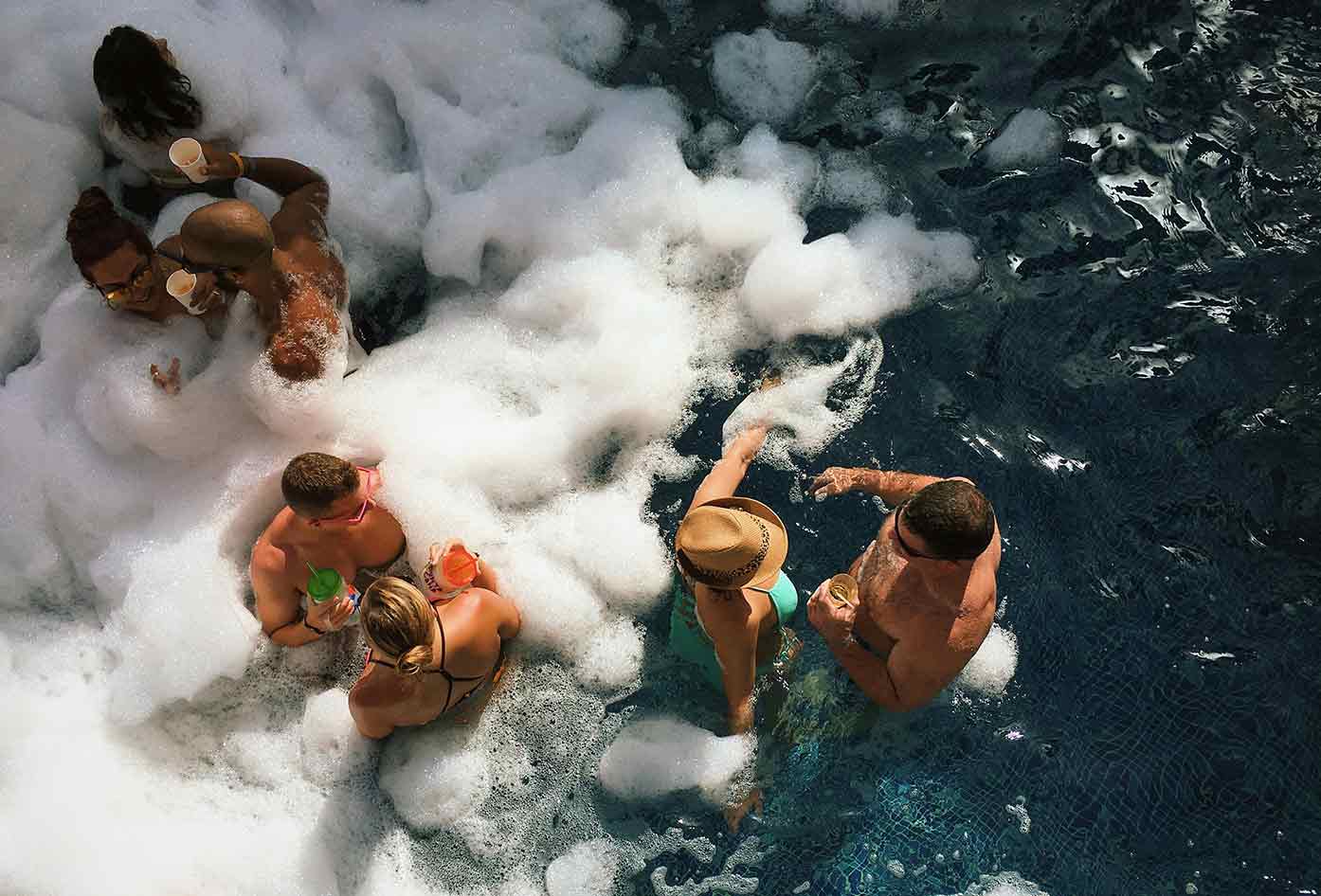 The last thing you want to do is leave things up to fate. For example, you need to choose your lodging carefully, especially as a solo traveler.
Luckily, there are many hostels and affordable all-inclusive resorts in Punta Cana. Just do your research and see what other travelers are saying.
Additionally, you want to create an itinerary. That will help you make the most of your time in Punta Cana but also know where you're going and how to get there. See this Eco Hostel for a cheap stay next to the beach.
When it comes to transportation, avoid motor taxis because they're more dangerous. Also be careful who you get in a vehicle with. Keep your safety in mind when planning your backpacking trip and you'll be perfectly fine!
Also, knowing some basic Spanish conversation can go a long way here. Especially when on a modest budget so you can avoid gringo pricing.
Punta Cana: Travel Safety Tips
As mentioned earlier on in this guide, when you're visiting the Dominican Republic, it's important to keep a few important travel safety tips in mind.
⤵️ Here are some useful tips to help you on your trip:
Make sure to take sunscreen as the strong sea breeze here can often fool you here. No matter where you go, there is definitely a need to protect your skin at all times from the sun.
If you'll be traveling to Punta Cana between June and November, remember that you'll be there is the height of hurricane season which means you must take the necessary precautions.
If you do like to take expensive items such as DSLR cameras or smartphones, keep them hidden, locked away when you're not around. Usually a PacSafe backpack is perfect for this.
Don't flaunt your valuables and super designer clothes here. Aim to dress to blend in and pack clothes for a tropical weather climate.
Don't use motor taxis and aim to use registered taxis that are booked through your hotel or private accommodation.
If you're looking for a cheap hotel in Punta Cana be sure to check out Hotel Tropicana Deluxe as the prices are ridiculously cheap.
Avoid public buses (guaguas) especially during rush hour because pickpockets are usually most active during that time.
Don't drink tap water, always go for bottled water and avoid ice as well. Carry a water filter bottle if you don't trust the water here.
When out clubbing, or for drinks in the hotel bar, don't leave your drink unattended, and avoid getting drunk.
If you decide to do Saona Island Tour be sure to book in adavce as most of the best tours get booked up quick.
Many people get ill in the DR. Don't eat raw fish or meat unless you're certain it's fresh and properly handled.
Always keep an eye on your belongings, especially on the beach, and keep them close by when in crowded areas.
Be sure to carry Eco-Friendly Sunscreen on this trip.
If somebody offers you a free shot of Mama Juana then it is likey they are preparing you for somekind of scam or bribe that you can't see coming. So, be sure you are in a trust place with trusted people.
Aim to make a photocopy of your passport and carry that around with you while leaving the original one in a safe place such as your hotel.
Overall, practicing common sense and remaining cautious will help you stay as safe as possible during your visit to Punta Cana.
How to Get from Santo Domingo to Punta Cana
Getting to Punta Cana is quite easy. For one, you can book a taxi at Santo Domingo airport. The ride will last around 2 hours and costs around $180.
Alternatively, you can get a local taxi or a minibius like this one, which can cost around $140. Just make sure you ask how much before taking the taxi because there's no flat rate.
VIP transfers are also an option and they're very comfortable, safe, and convenient. However, it will cost $200+.
Alternatively, you can take a bus to Punta Cana, which will cost $20 or less and the ride will take around 2 hours and a half.
You can also rent a car and drive yourself to Punta Cana. Prices will vary depending on the company you choose, but on average, you can expect to pay up to $35 per day, maybe more.
Lastly, you can just fly there, which will cost around $250. The issue is that there's only one airline operating from Santo Domingo to Punta Cana and it offers two direct flights per week. So, flying won't always be available.
Got Travel Insurance for Santo Domingo?

Designed by travelers, for travelers, World Nomads covers more than 150 adventure sports and activities so you can explore your boundaries.
Is Punta Cana Safe? Final Words
Yes, Punta Cana is safe to visit! There are very few risks to travelers and they can be easily avoided with enough precaution.
Sometimes you have to give away more than you intended to get what you want but overall it can give you a richer experience.
Punta Cana is a great destination for a tropical vacation, so don't hesitate to visit if you have the chance.
If you're still not 100% sure, why not compare Punta Cana and Riviera Maya to see if Mexico might be a better option for you?
📌 Like this article? Pin it…
Did this guide help you to get advice about travel safety in Punta Cana?
💬 Leave a nice comment or let's start a conversation below!
---
"Dear friend! Some links in this post contain affiliate links. Meaning, if you click through and make a purchase, book a hostel or sign up for a tour, I may earn a small commission at no additional cost to you. Your support means a lot and helps me to keep traveling and maintaining the quality of this site for you."