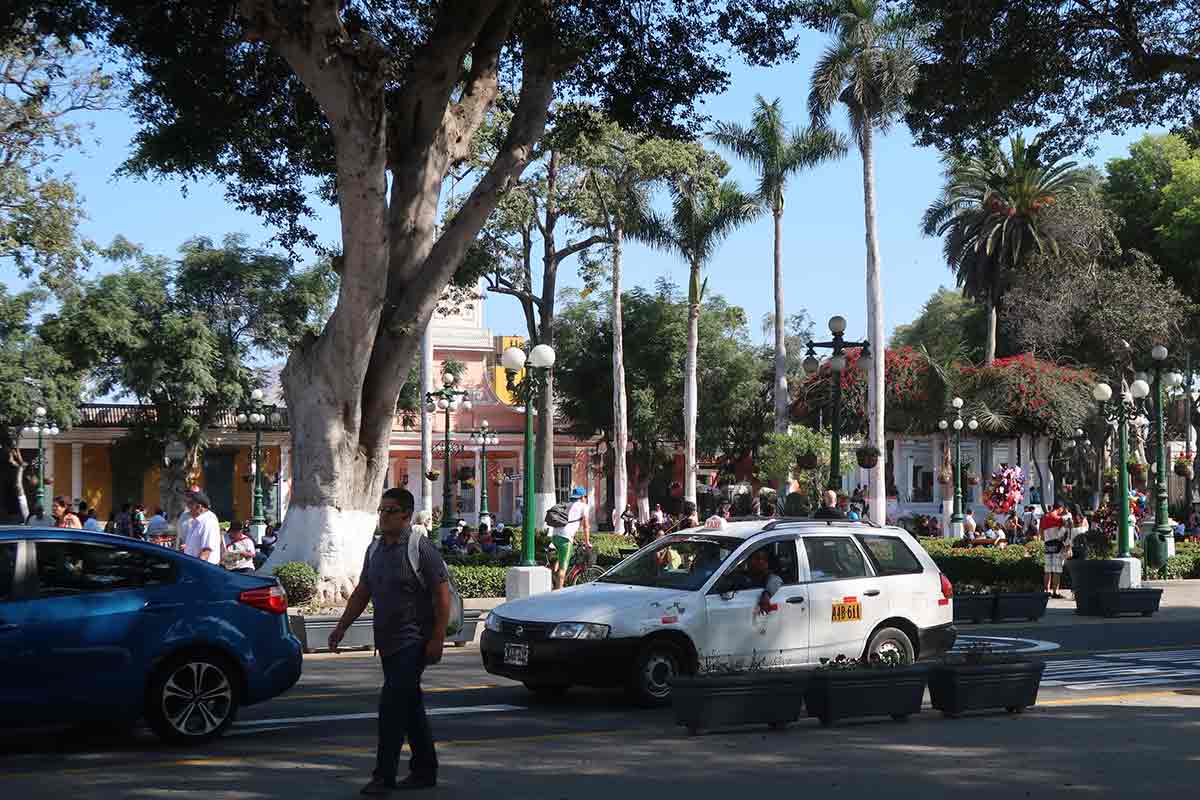 Peru is a popular country to visit, and for good reason too. It's has a fascinating past, delicious food as well as some truly breathtaking scenery.
But when comparing with other South American countries, is Peru safe for solo travelers and what are the best tips for traveling around the country?
This guide is designed to explore Peru, and reveal whether it's safe enough for you to travel alone in. As well as exploring the best places and accommodation options, it will also look at some top Peru solo travel tips.
Is Peru safe to travel alone?
Quick Answer: Peru is perfectly safe for travelers to explore alone, and is one of the best in South America for first-timers. The majority of cities have many safe parts (especially in the south) such as Cusco, Arequipa and Ica.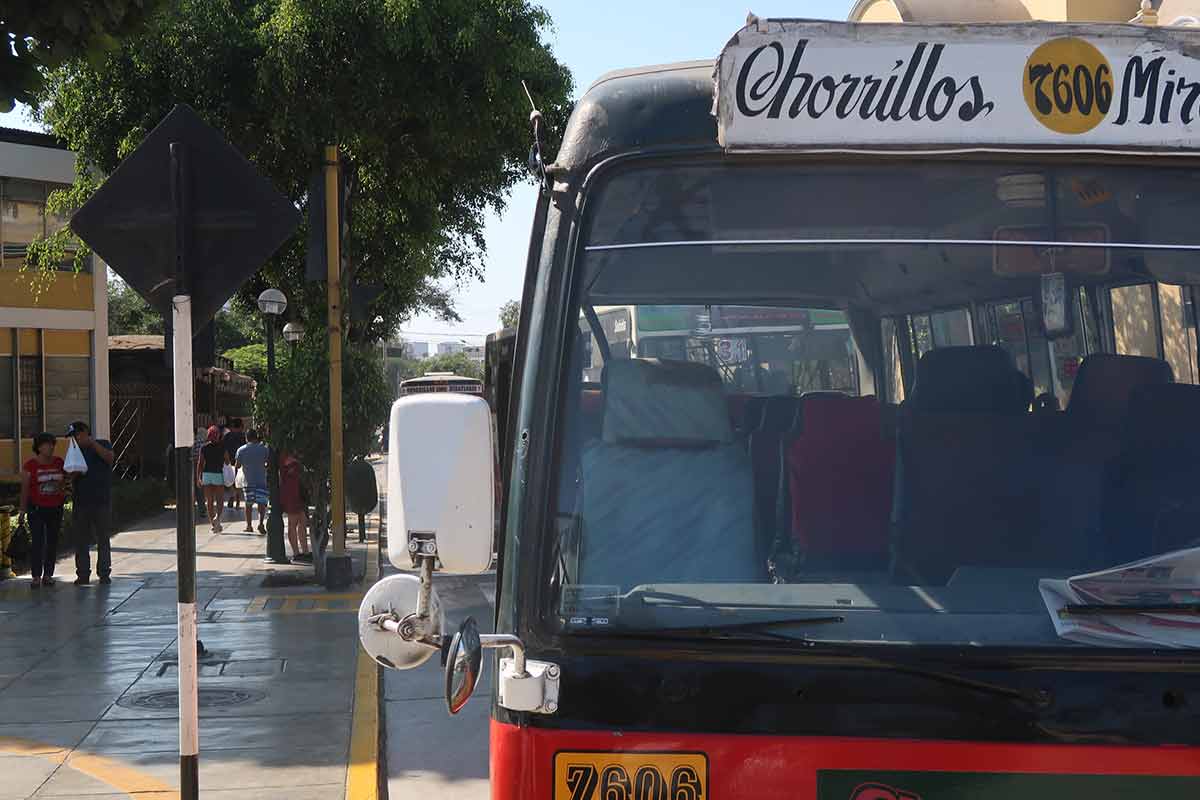 You'll still want to take care in these areas as petty crimes can still be an issue, especially in the busy bus stations or when on a long-haul bus ride.
If arriving to Lima as a first timer in Peru, it is best to stay in Miraflores or Barranco, which are the two of the cities safest areas.
Check out this guide on the safest cities in Peru to get ideas on other popular cities that are considered safe for visitors arriving here.
How safe is Peru for tourists?
Whilst there can be issues in certain cities (mostly due to economic struggle or political instability), these hardly affect tourists especially when staying in the touristy areas.
In fact the majority of crime is actually focused in areas around the borders, as well as in suburbs of Lima which are not usually visited anyway.
One way of looking at the situation is by comparing Numbeo collected data. The crime index ranks countries from 0-100, with 100 being the most unsafe. Peru scored 67.54 on the crime index. For comparison, Colombia scored 60.84, whilst Venezuela scored 82.04.
Whilst crime in Peru has been increasing somewhat in recent years, it's still easy to avoid becoming a victim as long as you use common sense and don't put yourself in compromising situations.
For more context you can start by taking a look at this guide on travel safety in Peru for more information on general safety as a tourist.
Best places to visit in Peru for solo travelers
Cusco: hikes, ancient ruins, Machu Picchu, day trips, architecture.
Arequipa: volcanoes, Colca Canyon, architecture, food.
Lima: food, history, ancient ruins, museums.
Ica: sandboarding, Ballestas Islands, adrenaline.
Puno: Lake Titicaca, ancient ruins, day trips.
Huaraz: hiking, visiting glaciers, day trips, culture.
Best hostels for solo travelers in Peru
Selina Miraflores (Lima) – social, low prices, great location, on-site restaurant and bar.
Viajero Kokopelli (Cusco) – perfect location, social on-site restaurant and bar, easy to organize day tours, breakfast included in room rate.
Banana's Adventure Hostel (Huacachina) – on-site swimming pool, discounts on sandboarding, social, on-site bar.
Can I visit Machu Picchu alone?
It's perfectly safe to visit Machu Picchu alone, and you'll find many tourists trekking to the site alone along the hidroeléctrica (train track).
Once in the site, just be sure to adhere to safety precautions such as not going off-piste or passing the ropes (whilst they seem like a pain, they're only there to keep you safe).
Peru Solo Tips
Below I will share some tips for doing solo travel in Peru that may help you along your travels:
Learn some Spanish
One of the overall best tips is to learn some of the local lingo. Although Peru has many indigenous languages, Spanish is spoken almost everywhere and will come in handy when browsing markets, buying bus passes as well as for meeting locals.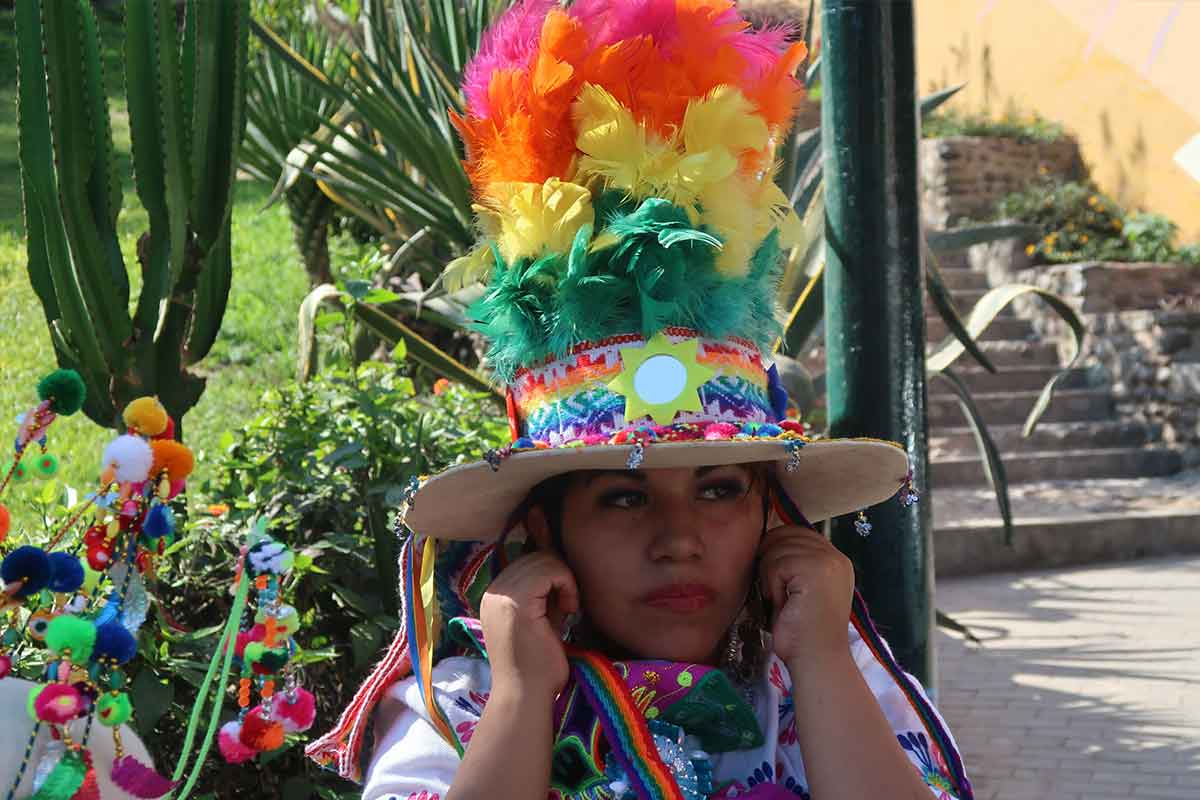 Even just a few basic phrases for a book like this can upgrade your experience, so don't think you have to become a bilingual speaker to see any difference.
Whilst in Peru it's also good to make friends with Spanish-speakers, since you'll naturally start picking up vocabulary from them.
Be careful with street food
Food in Peru is some of the most diverse and tasty in all of Latin America. Travelers who come will also want to make the most of the street food scene too, where you can try everything from anticuchos in Arequipa to ceviche along the Pacific Coast.
When ordering on the street just remember to pick stalls that are busier, given they will generally have a better reputation (otherwise you could get sick eating something that the locals are avoiding!).
Haggle with prices
Peruvian markets can be quite an intimidating place for first-timers. After all, it's a rapid-paced place and you're constantly being pitched all kinds of weird and wonderful things.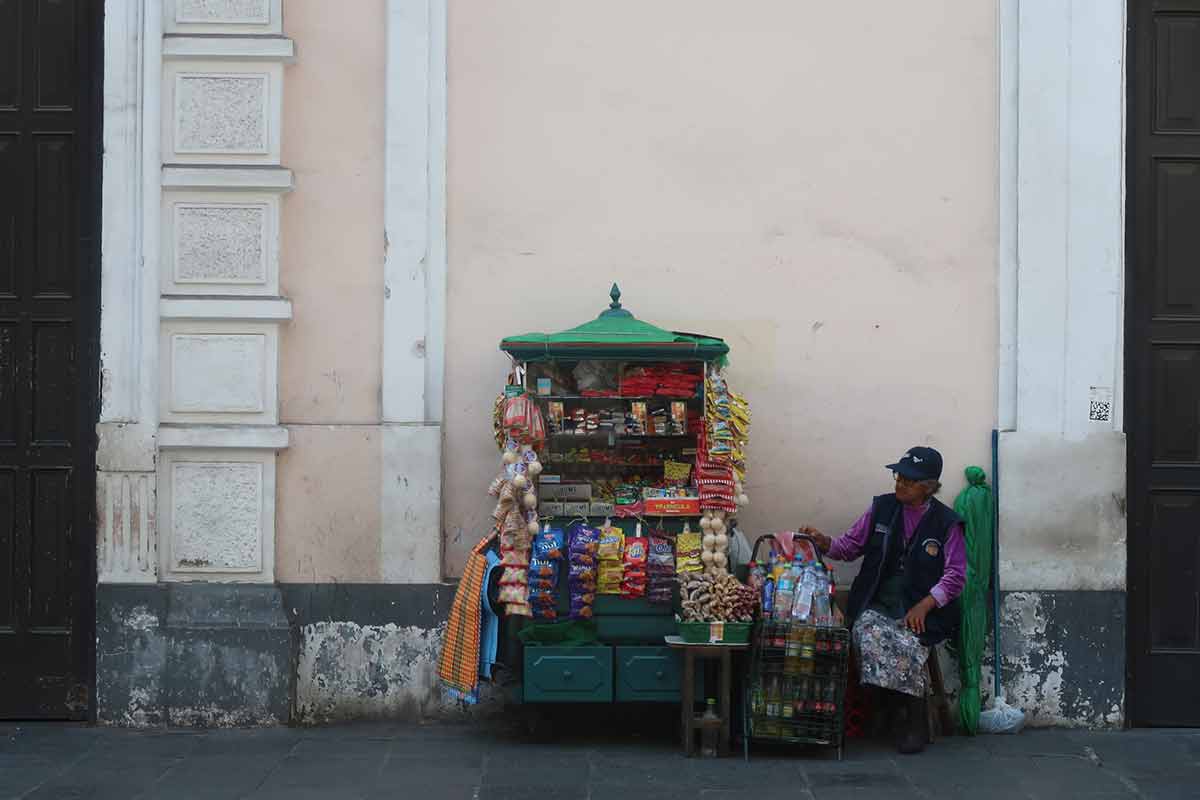 The benefit is that haggling is a common practice, and you can get lots of great items such as alpaca clothing, bags and handicrafts for a cheaper price than the one that you will see advertised on display.
Again this is another reason to learn some basic Spanish conversation, which will help to enhance your experience here in Peru.
If you speak little or none, then it's best to take a Spanish-speaker with you to help you haggle for better prices.
Don't drink tap water
Like with any Latin American country, drinking tap water is a strict no-no, and the same applies here in Peru.
Water systems aren't looked after here, meaning there's a good chance of bacteria or diseases being present.
If you drink tap water then you can get really sick and be hunched over the toilet for a few days, which isn't ideal. Be sure to only drink from sealed bottles of water.
Do group tours
Wherever you travel to, you'll always have the option of joining an organized group tour. Regardless of your own personal travel style, it's a really good idea to consider local tours when in Peru.
The first reason is that they are extremely cheap, especially when you book them with agencies around the Plaza de Armas.
Secondly, you'll find them to be incredibly insightful, and you'll learn much more about the history and culture of a destination than if you were to go walking around it by yourself.
It's best to try a tour at least once when in Peru to see how it goes for you. For example, while in the capital I suggest this Lima City Tour which offer a morning of activities and even includes tickets to the catacombs.
Got Travel Insurance for Peru?

Designed by travelers, for travelers, World Nomads covers more than 150 adventure sports and activities so you can explore your boundaries.
Is Peru safe to travel alone?
This South American country is a really popular one to visit. And given its home to the Amazon Jungle, towering Andean mountains and some bustling Peruvian cities, this comes as no real surprise.
This guide has explored how safe Peru really is, and whether it's wise to travel alone. As well as looking at key safety tips and top destinations to stay in, I have also included recommendations such as where to stay.
Revisit this guide before, during and after your trip to Peru for a refresh. Also see this guide on the safest cities in Peru for ideas on where to visit.
📌 Like this article? Pin it…
Did this guide help you with planning your solo trip to Peru?
💬 Leave a positive comment or lets start a conversation below!
---
"Dear friend! Some links in this post contain affiliate links. Meaning, if you click through and make a purchase, book a hostel or sign up for a tour, I may earn a small commission at no additional cost to you. Your support means a lot and helps me to keep traveling and maintaining the quality of this site for you."