Did you ask yourself the question: is Panama safe to travel to?
Panama is a truly beautiful country with an incredible location.
How such a special location has garnered a reputation for being a little lacking in the safety department.
However, is this true? Is there any legitimate fear that should exist around going to visit Panama?
Is Panama safe to Travel?
The last point for any tourists traveling down through central America, it features the most famous shipping canal in the world.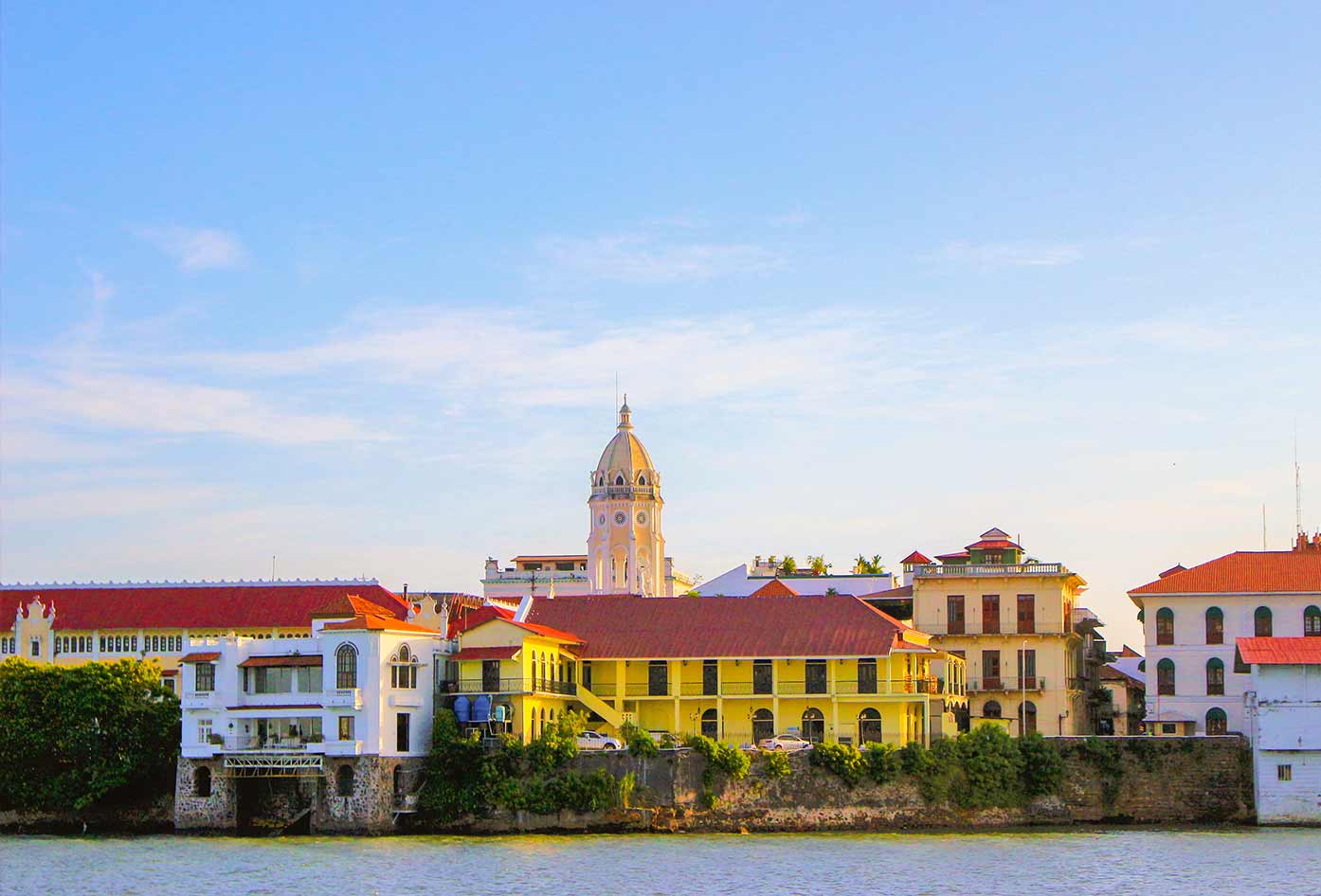 Panama is often overlooked for its neighbor Costa Rica, due to its main function being the canal.
However, it is a bustling tourist spot and technically the safest country to travel to in Latin America.
Given Panama is among the most beautiful nations in the world, it's 'history' of crime rate in Panama often goes against it.
So, what's the truth? Is it safe to travel to Panama?
If you're already in Central America and traveling to Panama, see this list of best places in Central America to check out on the way.
Your trip to Panama could be a thrilling adventure through the cloud forests of Chiriqui, or a relaxing beach holiday with gorgeous beaches.
But the main question tourists may have before visiting, will primarily be, is Panama as safe as people say it is?
This guide will help you with safety tips and will plainly answer the question: Is Panama safe?
The first thing I want to look at is the fact that traveling to Panama IS safe for backpackers.
Is it Safe to Travel to Panama?
Definitely. The UK's travel advice page states that most visits to Panama are 'trouble-free.'
You just need to read this guide, as well as others like it online and you need to be prepared.
Just like other countries that are nearby to Panama, crime is quite an issue within the bustling city centers.
Tourists aren't particularly targeted. But obviously, if you're flashing expensive jewelry or gadgets, you may fall victim to petty crime.
Panama is an incredible country that sits right on the precipice of so many geographical barriers.
Many backpackers pass through this country, so you'll definitely find tourists and travelers if you find yourself stuck or lost.
Safety Facts about Panama
The intentional homicide rate is four times lower than that of Honduras.
The intentional homicide rate has halved since 2012.
Although the rate of 'express kidnapping' has decreased, 90% of incidents go unreported.
Most of the crime within the country of Panama happen within its capital city, Panama City.
In Panama City, a city-wide curfew policy is enforced on all children under the age of 18. This is to combat the spread of youth gangs.
Official crime statistics (according to the UK government) have shown increased levels of robberies, murders and assault in San Miguelito, El Chorillo and Juan Diaz.
Is Panama Safe to Travel Alone?
The quick answer is yes! Panama is perfectly safe to travel alone.
If you're going for a relaxing holiday, you'll find avoiding major cities and sticking to either cruise ship stops or resort areas will be to your benefit.
Panama is safe for its beaches and resorts than most other Caribbean islands.
Stick to the unwritten rules of traveling to any other country. Don't do drugs, don't go wandering around at night and keep valuables hidden.
Backpacking Panama Safety
With so many things to do in Panama, it makes the country a diverse place to explore. For backpackers, Panama could be the starting point, ending point, or even a checkpoint.
Panama city is best avoided since you can stay anywhere else in the country for cheaper rates and not be at risk of petty or serious crime.
Nicaragua and Panama will probably be the safer parts of your Central American journey.
However, if you're passing through to Colombia, you should steer clear of regions along the border since the drug trafficking hotspots are littered with gang activity.
If you are hiking through the forest clouds; hire a guide just to be on the safe side!
Places to visit in Panama
If you are looking for places to go that you can more or less guarantee you'll feel safe, though, I recommend that you take a look at the following locations:
La India Dormida
Have you heard about it yet? This stunning mountain, located in the Anton Valley, offers you a unique place to visit from the landscape along.
While it can be challenging physically, you can find many guides to help you take you through its stunning collection of waterfalls without fear.
The perfect place to check how safe is Panama for tourists. You'll be glad about the experience!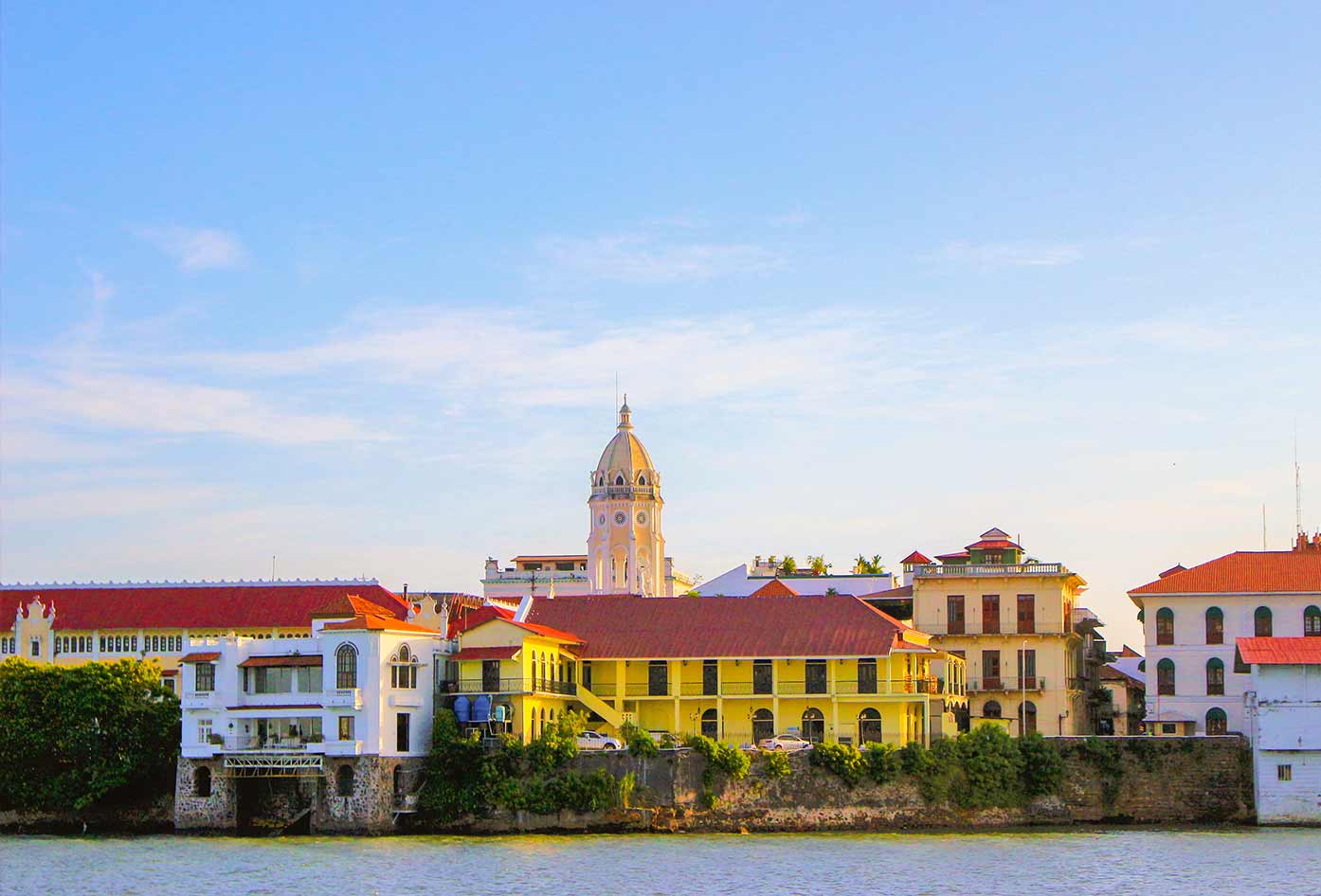 Panama Viejo
If you want to travel to Panama City, maybe you've heard Casco Viejo is the perfect place to visit, offering an incredible opportunity for you to really make a positive impact.
---
---
These stunning ruins from ancient Panamanian history are something that you should definitely check out; ideal for backpackers.
Miraflores Locks
A trip across the Miraflores Locks Canal is a truly special experience and among the best parts of a trip to Panama City.
Are you wondering if is Panama City safe? Yes, it is. Actually, go to Miraflores Locks is a very safe and fun way to travel across the city without any strain or discomfort, so be sure to try it out.
So, with Panama being safe for backpackers – many other activities exist outside the above – what other things can you do to stay safe?
Panama Travel Tips
Is Panama a safe place to visit? While it is a safe location to be, whether in the city or visiting the Emberá Querá, vigilance always pays off when traveling.
I recommend you try and think of the following tips about backpacking in Panama; it might just save your experience from going sour:
Don't draw attention to yourself with expensive clothing or things that make you stand out: for once, blending in is the preferred option!
For one, pay attention at all times for thieves and criminals. Poverty is a rising issue, that increases Panama City crime rate.
Avoid walking away from the populated areas of town: it's very easy to find yourself in dangerous neighborhoods. While this is a problem worldwide in any city that you visit, it's especially easy in Panama; so make sure you're alert to the surroundings.
If you feel uncomfortable, stick to the tourist areas: these are the locations that will keep you safest.
If you feel unsafe walking in public, you can travel by car rental for a relative pittance compared to other countries: never put yourself at risk needlessly.
With that in mind, you should be much more likely to stay safe.
Always keep your key objects like phones, wallets, etc. in zipped pockets, and make sure any bags that you carry around have plenty of zips and locking. The more you do to keep yourself safe, the better.
So, when you are out and about in Panama – anywhere in Panama – be sure to keep an eye on your goods.
Panama Safe: Travel Safety Tips
Panama has the potential to be dangerous if you don't take the necessary precautions and don't know the possible setbacks.
Here are some top tips to help you before you make the trip out:
Only pass through the Colombian border by flight or accredited coach service.
Keep away from crowds of people. You could be attacked or arrested.
Don't take too many valuables with you. If you want to take expensive equipment such as cameras or smartphones, keep them hidden, locked away and on your person. A PacSafe backpack is perfect for this.
Keep a money belt for any travel through Central America.
Don't accept offers of drugs. Possession of drugs is heavily enforced in Panama, and you risk being shot by police.
Make sure to take sunscreen. You're close to the equator and the heat can be blown away by the cool sea air. You won't feel your skin burn until after the damage is done.
Always remember that the cost of living in Panama is different to other countries in Central Ameirca. Aim to stay vigilant no matter what part of the country you travel to.
Make sure to use trusted and accredited hotels/hostels. Then once you've booked your room, book taxis or buses through the hotel.
Keep dummy wallets for pickpockets and if anyone attempts to mug you, hand them what they ask for.
Traveling Around Panama Safely
Buses around the country typically cost between $10 and $20 (USD).
Overnight coaches cost around $25 (USD) depending on where you're headed. To travel from one side of Panama City to the other is around $4.
Flights around the country are really expensive and aren't worth your time or money.
Bike rentals are available in most cities, however, you'll only want to ride where there are bike paths — riding on the roads is not the safest.
Expect to pay at least $10 to use them.
Despite what you may have heard, you can cross the Darien Gap if you really want to.
Got Travel Insurance for Panama?

Designed by travelers, for travelers, World Nomads covers more than 150 adventure sports and activities so you can explore your boundaries.
Is Panama Safe to visit, Then?
Panama has some of the best beaches and coffee farms in all of Central America.
Is Panama safe? Of course, it isn't complete, but most countries have crime rates and danger lurking in dark alleys.
Like any other nation on earth, it has locations that can feel less hospitable than others.
The best advice on this article would be: use common sense.
Panama isn't a specifically dangerous place to travel to, but it can be if you flash expensive items and wander around at night.
Panama isn't just a shipping canal. It has some amazing sights, sounds, smells, and tastes.
Coffee tours, mountain hikes, and pristine beaches await.
If you are wise to the dangers and take the time connect with locals and really pay attention to where you are going, there is absolutely no reason why you should need to feel scared about being in Panama.
So, if you are wondering how safe is Panama, then you can be assured that with a little blending in with the crowd you should never pick up enough attention to put yourself in danger.
Be vigilant, but don't allow it to spoil your time in what is quite a special location!
📌 Like this article? Pin it…
Missing something? Got tips, tricks & advice we can learn from?
💬 Leave a positive comment or lets start a conversation below!
---
"Dear friend! Some links in this post contain affiliate links. Meaning, if you click through and make a purchase, book a hostel or sign up for a tour, I may earn a small commission at no additional cost to you. Your support means a lot and helps me to keep traveling and maintaining the quality of this site for you."