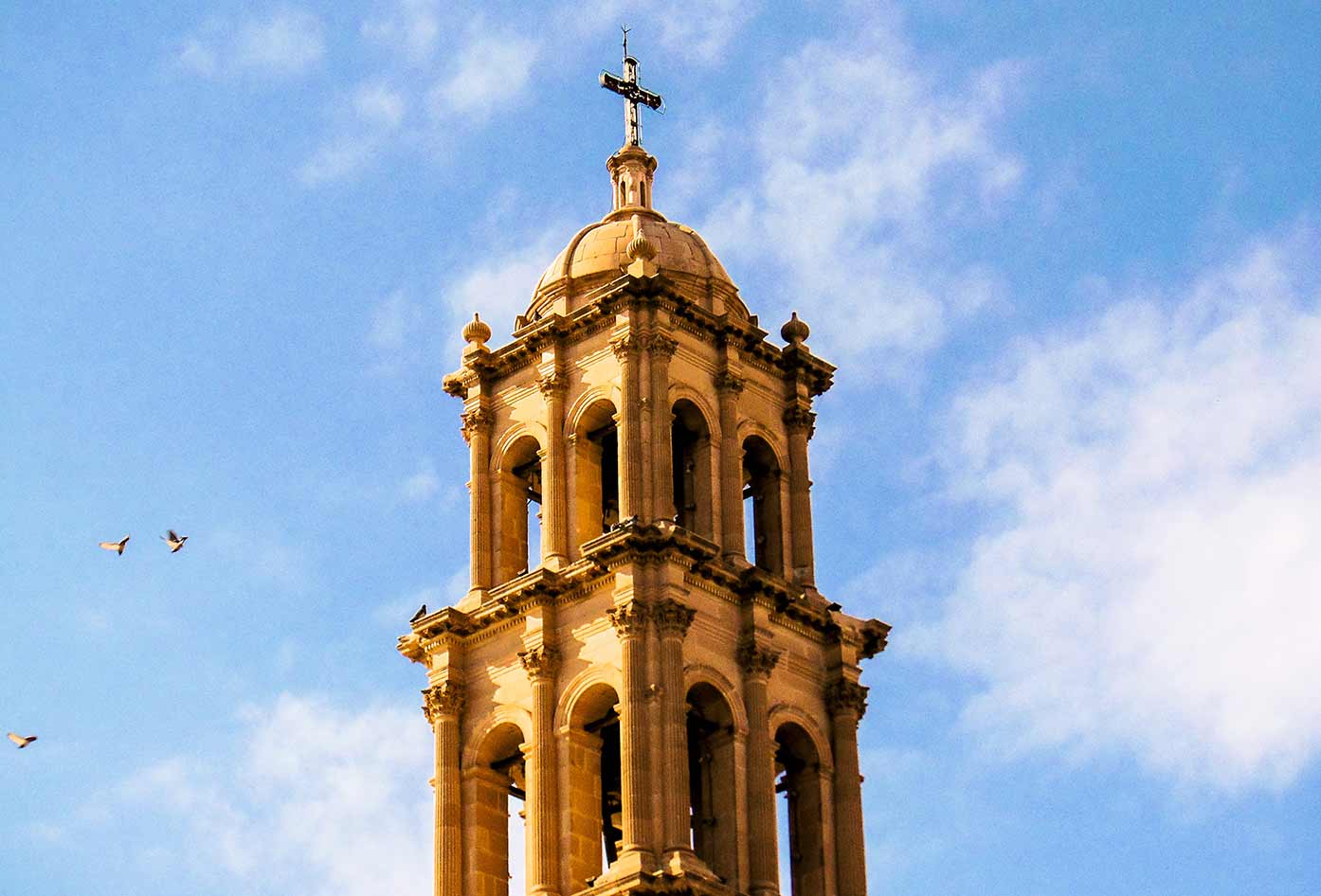 Is Juarez safe for travelers arriving from the US?
Ciudad Juarez, one of the major Mexican cities located in the north, borders the USA in a similar way to Tijuana.
Is Juarez Safe?
It is typically known as the city that Texans reach when they make the drive down to Mexico.
The famous El Paso/Juarez transborder conglomeration is an iconic landmass that has featured in many westerns from back in the day.
However, most travelers are worried about its vicinity to the dangerous areas of Mexico. You may have heard that the Tijuana border is safer.
Since Mexico itself is still ruled in a few areas by the cartels, there are parts of Mexico that the US and UK governments advise never to travel to. Check out places such as Nogales for example.
This page is designed to give you a different perspective!
Where is Juarez Located?
One of the most northern cities of Mexico, the notorious Ciudad Juárez sits along the USA border, within the state of Chihuahua.
Due to its positioning, it's a very arid city with mostly desert surrounding it and the border.
The closest city is a mere two hundred yards, which is El Paso in the USA, both of which are separated by the Rio Grande.
Ciudad Juárez is roughly 1800km north of Mexico City. As well as bordering the USA, the region also shares borders with its fellow Mexican states of Sonora, Sinaloa, Durango and Coahuila.
Is it Safe to Travel to Juarez?
Since it isn't Tijuana, Juarez is viewed as safer to travel to due to fewer people being around.
Thousands of travelers pass through this border crossing every year, from both sides.
But the Tijuana border receives 50 million border crossings a year. Remember it costs 4 pesos to leave Mexico and reenter the US.
The cityscape is daunting when you arrive, but if you keep your wits about you, you'll see how safe of a place it is.
Many visitors to this region describe the area as safe as most American cities, so there are many Americans that regularly travel to Juarez.
The issue with traveling to Juarez is the implication of moving further south. This is one of the most dangerous spots in all of Mexico, the Chihuahua region.
Safety Facts about Ciudad Juarez
2019 according to OSAC was the most violent year on record in Mexico with 35,558 reported homicides.
There has been a spike in homicides in the last couple of years, due to drug-related gang violence.
According to OSAC, the Chihuahua region is listed as a 'critical threat.'
This is specifically aligned due to the southern regions of Chihuahua which are around 500km away from Ciudad Juarez.
There have been no reports of crime specifically targeting Americans.
This has an extremely likely chance of not affecting travelers or visitors to Tijuana.
According to the UK Government, over 576,971 British nationals visited Mexico in 2017 with most visits being trouble-free.
Along with the other Mexico blogs on this site. These safety facts about Ciudad Juarez and the American Border should give you an insight into what to expect in Ciudad Juarez and surrounding areas.
Why is Juarez so dangerous?
Often painted as Mexico's most dangerous city, it's hard to argue with that statement as it's where most violence occurs.
The main reason is due to the narcotics trade, with Ciudad Juarez being a hotspot for illicit activities, where the USA border is a short walk away to transport drugs and other contraband over the border.
Most violence occurs between rival gangs members, and also those that get involved with the trade.
Whilst violence against tourists is much lower (there are certain areas of Juarez which are quite safe and report little crimes), it's still a bigger risk compared to most other Mexican cities.
Is Juarez Safe to Travel Alone?
Juarez is perfectly safe to travel alone. If you stay indoors during the late hours and trust your instincts, you'll have a wonderful holiday.
The historical region of Ciudad Juarez is begging for tourism, and it relies on the residents of El Paso to make the quick crossing every now and again.
It would help if you knew some Spanish since Mexicans very much appreciate English speakers who learn it as a second language.
See these basic Spanish conversation tips for more ideas on what to expect when it comes to small talk.
However, the close vicinity to America means that many will speak English so there's no need to worry if you don't speak Spanish.
Is Juarez safe at night?
Yes, some areas in Ciudad Juarez are safe at night. The city has both good and bad areas and depending on what you are planning to do in the city you will want to exercise the right level of caution.
For example, if you are staying around the Plaza Las Misiones you have hotels such as Hotel Maria Bonita Consulado Americano which offer a safe space to stay with restaurants and a buzzing nightlife scene.
Not only is this particular area in Ciudad Juarez safe at night, but it is close to the bridge from where you can cross the international border.
Backpacking Mexico Safely
Backpacking across Mexico can be tricky since most of the bordering regions with other countries have a difficult reputation.
However, with places like Creel in Chihuahua the region can be quite safe for visitors as long as you stick to the coaches and stay safe.
If you're looking to backpack down to the end of Monterrey or Mexico City, this is pretty much the best route to take.
If you're looking to travel to other areas of Mexico during your trip, Mexico City is the epicenter for coach and air travel. CDMX is surprisingly safe.
A backpacking trip down through the mainland of Mexico will be incredibly scenic, rustic, and highly enjoyable.
Many backpackers make the trip for the quick routes and backbeat scenery, but you could easily do the same for other reasons.
Where to Stay in Juarez
Whilst Juarez has gained a reputation for being notoriously dangerous, a new Sheriff and police presence have recently come into force, and now certain areas are pretty safe for a visit and stay.
Anywhere around Las Misiones and Avenida Tomas Fernandes are pretty safe, as well as being the cleanest areas of the city too.
The Golden Area is also great for a visit as it has tonnes of restaurants, hotels and bars that make it perfect for visitor to the city.
Due to most tourists staying in this particular area, police presence is heavy meaning it's also pretty safe to walk around (still be sure to leave valuables in your room and to not head out alone late at night).
Ciudad Juarez: Travel Safety Tips
This region of Mexico isn't the safest, so you'll need to follow some universal travel tips if you want to stay safe.
⤵️ Here are some useful tips to help you on your journey:
Make sure to use trusted and accredited hotels or hostels in the city.
Make sure to keep pesos on your person for border crossings, but keep them hidden.
Don't eat unwashed salad foods, there's a risk of E. Coli poisoning.
Don't have ice with drinks and only drink from factory-sealed bottles.
If you want to take expensive equipment such as cameras or smartphones, keep them hidden, locked away, and on your person. A PacSafe backpack is perfect for this.
Avoid fast-talkers or beggars asking for something.
Don't accept drugs. Not only is it illegal, but dangerous. You're funding the cartels which means they'll keep taking over parts of Mexico.
If you think you're being overcharged for a taxi, a trip from the border to the center of town should be around $5 (USD).
Make sure all foods are heated all the way through.
Keep dummy wallets for pickpockets and keep your money hidden away. Bras, neck wallets, or secret bag compartments will do.
There is still a risk of contracting Covid. For more Covid information visit the GOV website.
Police aren't helpful and can be extremely inappropriate, so stick with reps or consulates for theft issues such as passports.
Don't go where there are few other people in the vicinity; this includes camping in secluded places. A simple rule: if there are families around, you're probably safe.
Is It Safe to Drive Through Mexico?
Although it is entirely possible to rent a car and drive like it's Man on Fire, I would suggest that you take a coach or Colectivo. This is due to safety reasons such as navigation and fake police.
Colectivos are shared mini-buses that can transport you to and from the border as well as all around the city.
They are a safe, reliable, and cheap mode of public transportation that most of the citizens use.
The buses are operated by the city and the prices are fixed and clearly marked.
They generally charge 5-15 pesos (depending on the route) and normally set off when the bus is filled, so don't expect a tight schedule.
See this guide to buses in Mexico for a comprehensive guide on traveling long distances by bus around Mexico.
Got Travel Insurance for Ciuidad Juarez?

Designed by travelers, for travelers, World Nomads covers more than 150 adventure sports and activities so you can explore your boundaries.
Ciudad Juarez Safety FAQs
See these frequently asked questions about safety in Juarez:
---
Is Juarez Safe? Final Words
Ciudad Juarez, the historic city bordering El Paso, is a great place to visit or make a stop at.
For someone who wants to experience Mexico in a small staycation setting, a trip over the border from El Paso is both cheap and worth it.
Many people prefer the historic section of Juarez to Tijuana, which can be viewed sometimes as trashy or Reno-ish.
Exploring this region of Mexico should be on your bucket list if you are crossing the border from the US and it would be such a shame if visitors were put off by perceptions driven by news media.
See more safe places to visit in Mexico for ideas on where to go!
📌 Like this article? Pin it…
Are you thinking of traveling to Juarez, Mexico soon?
💬 Leave a positive comment or lets start a conversation below!
---
"Dear friend! Some links in this post contain affiliate links. Meaning, if you click through and make a purchase, book a hostel or sign up for a tour, I may earn a small commission at no additional cost to you. Your support means a lot and helps me to keep traveling and maintaining the quality of this site for you."