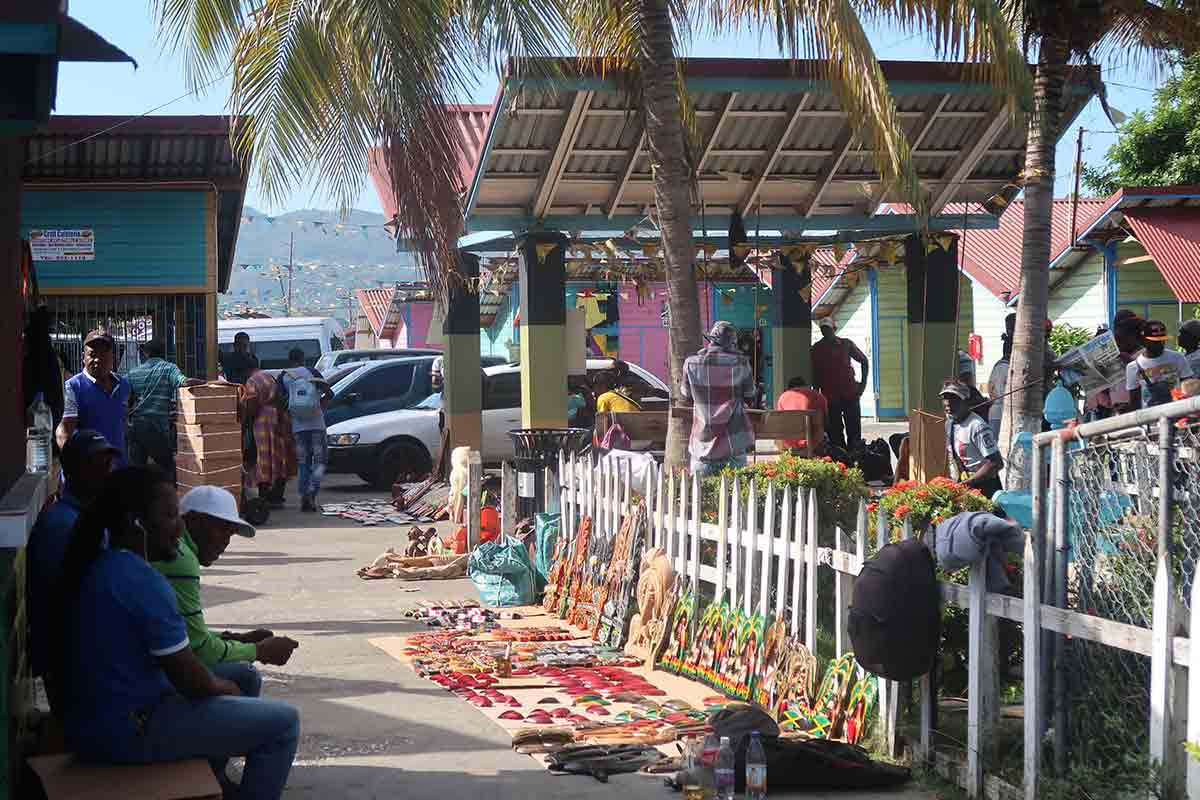 When you are on the lookout for a tropical destination to visit in the Caribbean, Jamaica and Mexico are surely among your top 5 options.
There are many wonderful things about Jamaica, but it's not known for being the safest place to visit. The same can be said of Mexico.
This bears the question, is Jamaica safer than Mexico? Let's find out!
is jamaica safer than Mexico?
Along my travels in Latin America, I have spent a huge portion of my time exploring Mexico and when it comes to Jamaica I have lived on the island and spent a considerable amount of time traveling around the island.
Jamaica
Along with its righteously rich culture, it is no secret that Jamaica is known for being home to some of the most incredible beaches in the Caribbean.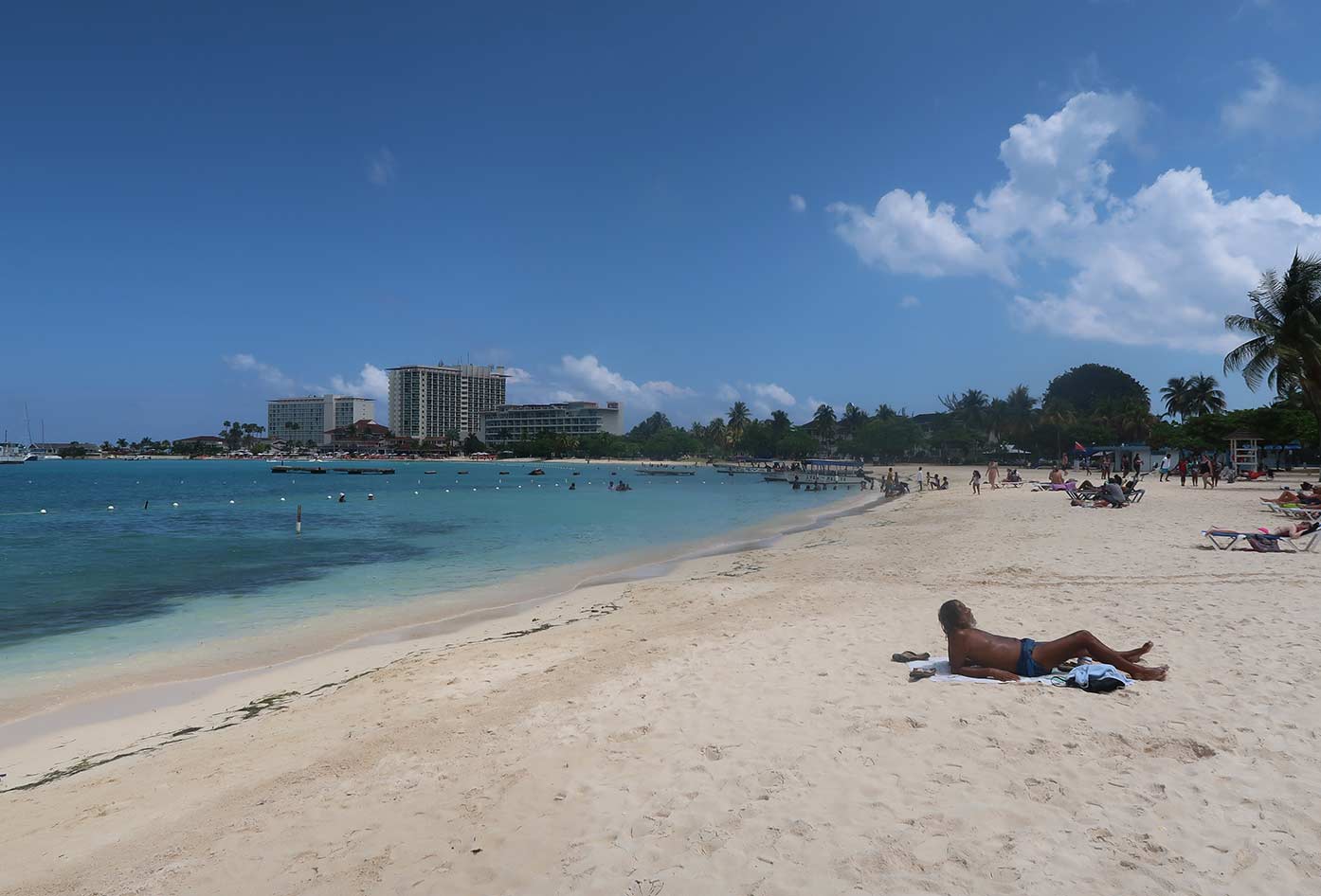 It's also home to breathtaking natural sites, a rare kind of coffee (Blue Mountain), and it's where reggae and delicious jerk come from. However, safety seems to be a major drawback, so let's learn more about it.
Is Jamaica safe?
Being a paradise doesn't spare Jamaica from crime. Violent crimes such as armed robberies, sexual assaults, murder, are, sadly, very common.
But as a tourst in Jamaica you shouldn't have to worry about those devastating things. Or should you? That is the million dollar question.
Some areas are far worse than others, but when visiting popular places in Jamaica such as Ocho Rios, Negril or Montego Bay you can travel with confidence. Just as millions of others do each and every year.
It is true that traveling to Jamaica requires some preparation, precaution, and awareness of the dangers. But that's why you are reading this page.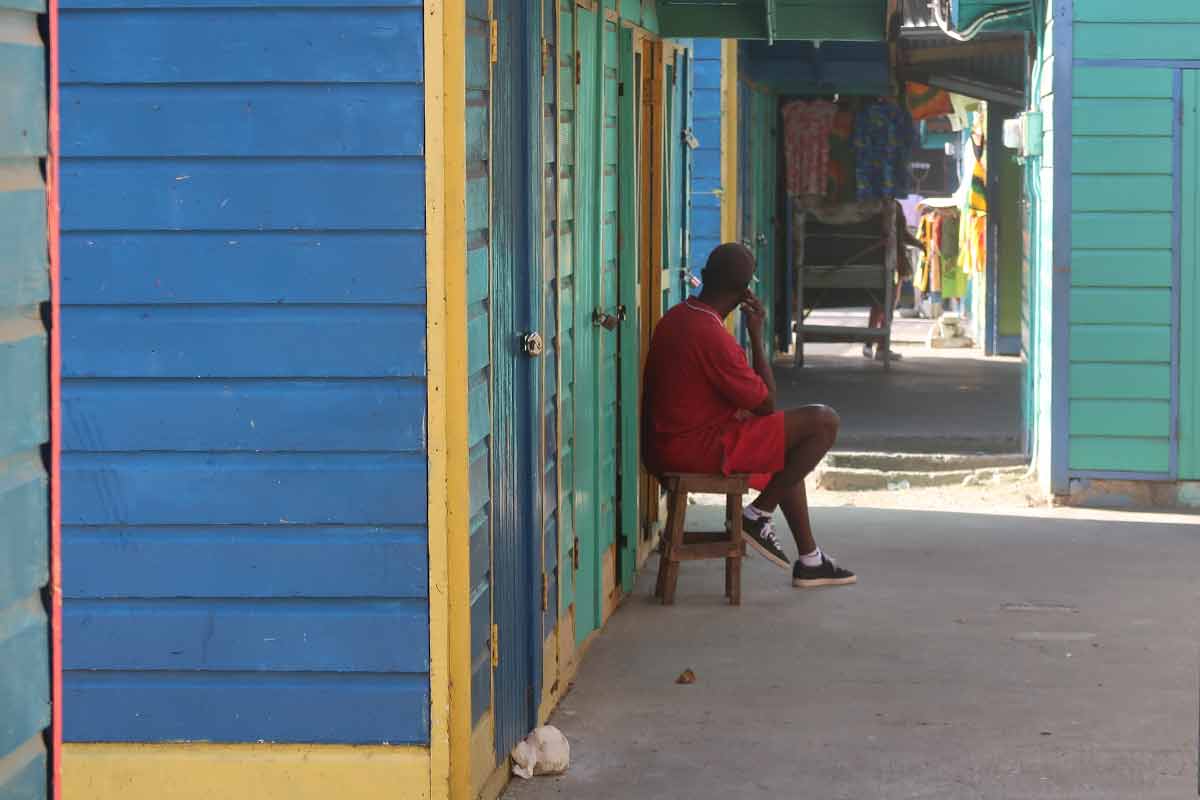 It's not a 100% safe place, so you must choose your destination carefully and have a solid travel plan. As well as things to do in Jamaica, I have written lots more about Jamaica travel safety and listed places to avoid.
Stay away from high-risk areas such as downtown Kingston, Cassava Piece, Standpipe, August Town, certain areas of Montego Bay, and more.
Do your research and follow safety travel tips to the letter. Also, travel with companions or in a group, especially if you're a woman who prefers to travel alone.
Things to Do in Jamaica
There are many incredible things to do in Jamaica, especially if you love nature. Here are a few of the best options to enjoy your trip to Jamaica:
Go to the Seven Mile Beach This amazing beach has some of the clearest waters you'll ever see and it's the perfect place to have a great day under the sun.
Visit the Blue and John Crow Mountains: both of these mountains ranges offer the most incredible scenery. With this special private tour you can reach some luscious waterfalls and take in the scenery.
Head to Blue Lagoon This is a beautiful place with cobalt, and cool waters. The best way to experience this place is by taking a rafting or boat tour.
Bob Marley Museum If you want to take a cultural break, visiting this museum is a must. See my visit to the Bob Marley's house for more.
Food in Jamaica
Arguably the best in the whole Caribbean region food in Jamaica is utterly delicious and there are many incredible dishes you should try.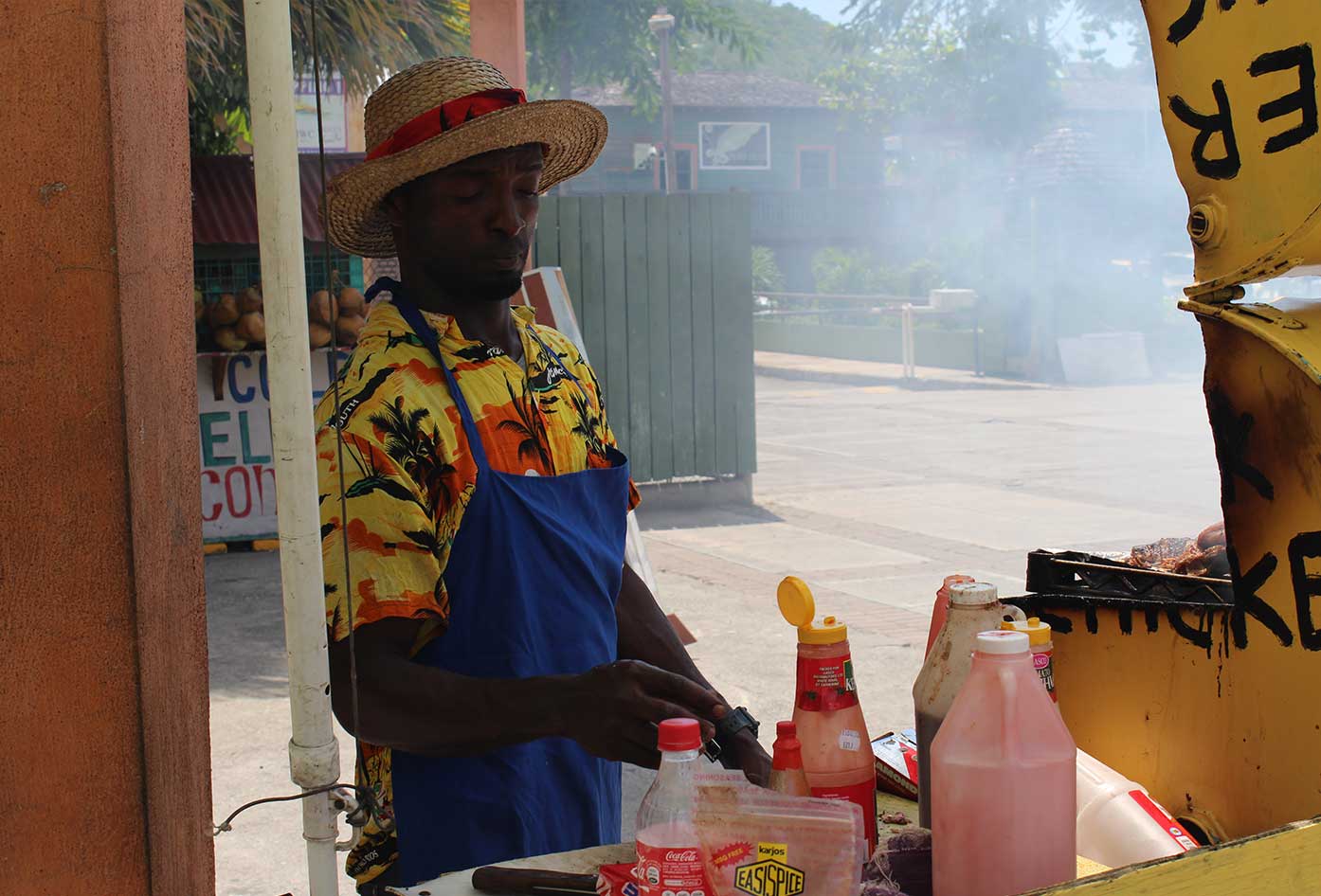 However, since there are so many options, you should prioritize. For example, you must try the national dish, which is ackee and saltfish.
Along with Jerk pork, Jerk chicken is omnipresent on the island.
Trying out fresh fish is also a must, as well as oxtails, corn soup, brown stew chicken, mutton, or goat curry. Then for dessert, you must try treats such as gizzada, coconut drops, and banana bread.
If you find yourself in Montego Bay, be sure to do the Appleton Estate Rum tour where you'll get the chance to sample their range of Jamaican Rums.
Beaches in Jamaica
Though there are many incredible beaches to visit in Jamaica, here are the top-rated ones that I recommend you go out of your ways to visit:
Negril Beach This is by far the most popular one, also known as Seven Mile Beach located on Norman Manley Blvd.
Doctor's Cave Beach This golden sand beach is quiet and you can explore the coral and marine life.
Ocho Rios Beach This is a small beach but it's beautiful and you can go kayaking snorkeling, and more.
Treasure Beach If you want to stay away from crowds, this is the one. It's a chill beach with plenty of coves to explore.
Mexico
No matter who you are and despite what the movies might portray, Mexico is quite a magical place and it has a ton to offer.
The cuisine is amazing, there are incredible beaches and natural spots, ancient ruins, colorful colonial architecture, and a ton of culture and history. However, it hasn't always been safe for tourists.
Is Mexico Safe?
Due to cartel-related activity, Mexico is not the safest place to visit, especially when it comes to places like Michoacan, Sinaloa, Durango, Sonora, and others.
Of course, some areas in these cities are worse than others, but you'd do well to stick to more touristic cities. Cities such as Merida, Oaxaca, Mexico City, Cancun, Guadalajara, and more.
Even then, you have to exercise caution, follow safety travel tips, do your research to avoid sketchy areas and have a solid travel plan.
Take a read of my post that takes a much closer look at some of the Mexico's safest cities to give you even more ideas on where to go.
Food in Mexico
When you think of Mexico, usually the food is one of the first things that come to mind. Mexican cuisine is known around the world and there's nothing like tasting authentic dishes.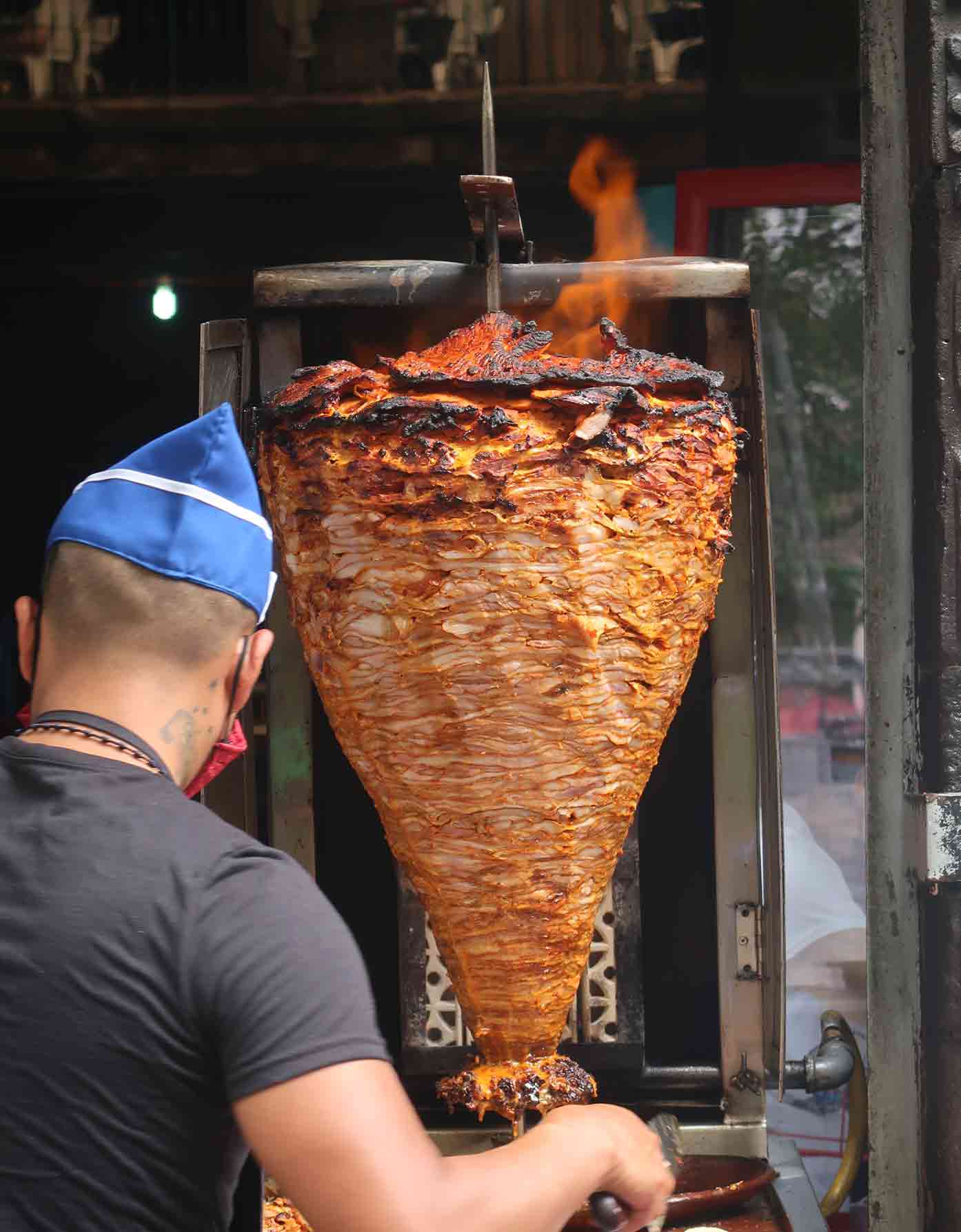 So, while you're in Mexico, you must try tacos al pastor, birria tacos, chilaquiles, enchiladas, tamales, elotes, pozoles, mole, and tostadas.
And for the dessert, consider some churros, flan, gorditas de nata, or a nieve, among the hunderds of other sweet/spicy options.
If you go to Playa del Carmen, check out this local food walking tour that will allow you to skip the tourst hotspots and taste only the food locals eat.
Beaches in Mexico
Mexican beaches are one of the main reasons travelers choose the country as their destination with Cancun and Puerto Vallarta being popular.
There are too many to count, but here are the top ones:
Punta Cocos Beach: This beach is stunning and it's the right place to enjoy the sunset, fishing, and bird-watching.
La Ropa Beach: If you love surfing, you'll like this beach. It's quite popular and it's surrounded by palm trees.
Playa Norte: Known for its calm waters and beach bars, this beach is the perfect spot to relax under the sun:
Playa Tortugas: This beach is quite well-known and it offers calm surf and snorkeling opportunities.
Things to Do in Mexico
There are many awesome ways to spend your time in Mexico, but here are a few of the best ideas:
Visit Palacio de Bellas Artes: This museum is home to the most iconic murals from well-known Mexican artists.
Explore the Yucatan Peninsula: This area is full of history and opportunities for adventure.
Go to Merida: If you want to learn more about Mayan culture, this city is the right stop. You can easily visit Uxaml with a tour from here.
Take a boat through Sumidero Canyon: It's a nice river cruise where you can spot wildlife and take in the natural beauty of the area.
Presuming you are prepared to rent a car or travel around the country then you have many more options outside of the typical resort cites of Cancun or Playa del Carmen.
Got Travel Insurance for your trip?

Designed by travelers, for travelers, World Nomads covers more than 150 adventure sports and activities so you can explore your boundaries.
Jamaica vs. Mexico: Which Is Safer?
Though both countries pose a medium to high level of risk, Mexico seems to offer more peace of mind.
However, in my opinion, that is due to its size and greater choice of tourist destinations to visit. Jamaica of course offers this but the options are limited.
This means that in Mexico, there is a greater variety of tourist cities and areas that are perfectly safe, so you'll finally put your feet up and relax.
Honestly, you can visit either country, you just have to be cautious, know what the limits are and prepare well.
While here, I invite you to read more on some of the safe places to visit in Mexico so you can ensure that you are making the correct descion.
📌 Like this article? Pin it…
So will you choose Mexico or Jamaica for your next vacation?
💬 Leave a positive comment or lets start a conversation below!
---
"Dear friend! Some links in this post contain affiliate links. Meaning, if you click through and make a purchase, book a hostel or sign up for a tour, I may earn a small commission at no additional cost to you. Your support means a lot and helps me to keep traveling and maintaining the quality of this site for you."