When in Peru, is Iquitos worth visiting?
Located in the vast and less visited North of Peru, this stretch of the Amazon is only accessible by plane or boat.
This is due to the city of Iquitos – which is the closest to the region – being the biggest city in the world with no connecting roads!
You'll find tons to do, including exploring the expansive rainforest, spotting rare animals/wildlife as well as connecting with native tribes.
This guide explores Iquitos, and includes reasons to visit this biodiverse city and secluded region so you can decide whether to spend time here or not.
Is Iquitos Worth Visiting?
Quick Answer: Yes! Iquitos and the Amazon are one of the best places on earth to see a variety of rare animals, wildlife and dense cloud forests.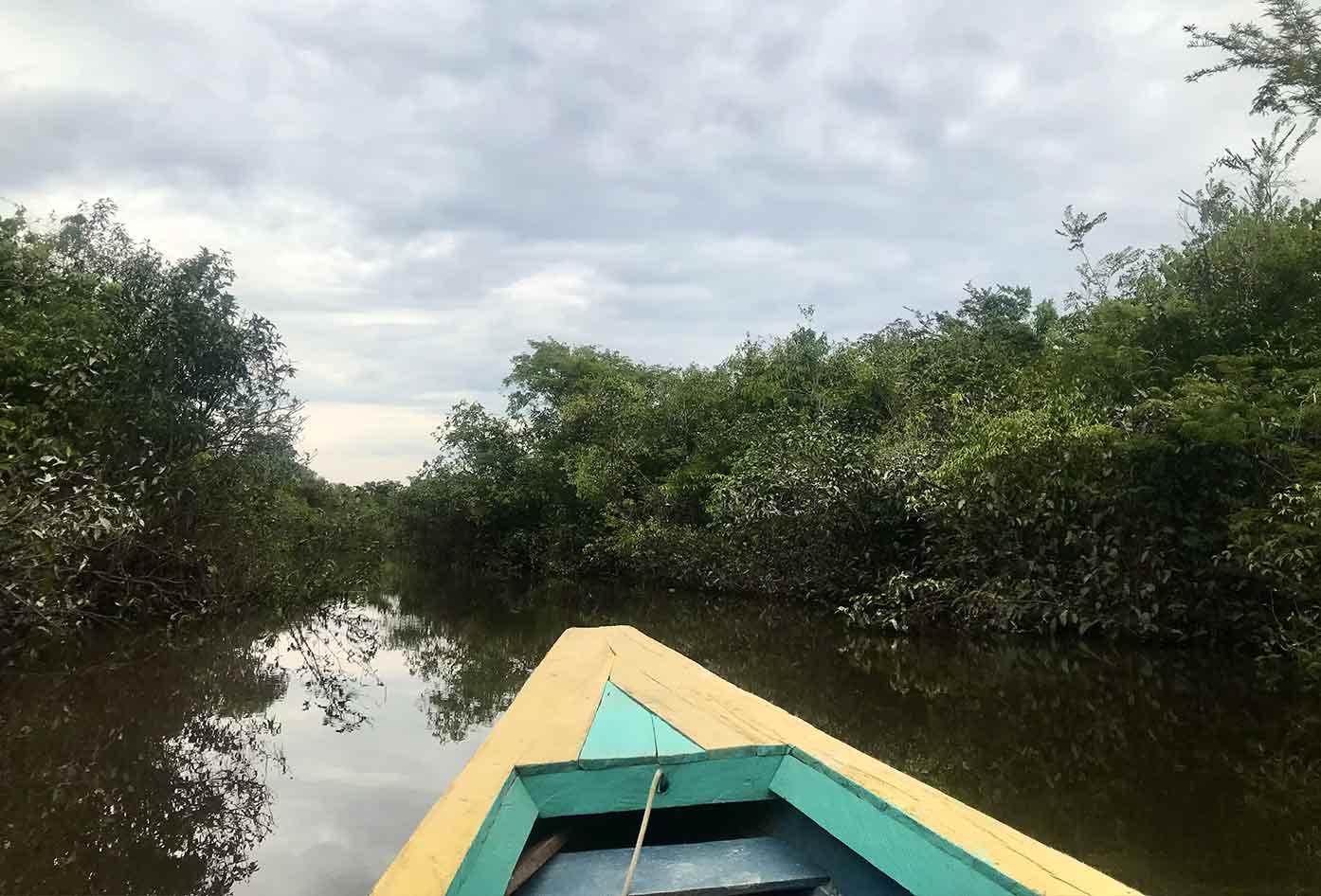 Firstly: The jungle has a very alluring presence, and it's easy to become mesmerized with its darting rivers, the shrieks of its animals as well as the abundance of natural green that we rarely see in our everyday life.
Secondly: The Iquitos Amazon is very accessible. Whilst only a tiny section of The Amazon, it's easier to get to than other areas of the jungle due to its close proximity to Iquitos.
Whilst Iquitos itself is quite touristy, the benefits include all the jungle and river tours on offer (the latter we'll explore later in this guide).
Where is Iquitos on the map?
How to get to the Iquitos Amazon
The easiest way is to access the region is to fly into the sprawling city of Iquitos. There are many daily flights from Lima, and from most other destinations in Peru, you'll simply connect via Lima onto Iquitos.
If coming from outside of Peru, then you'll first need to fly into Lima and connect onwards.
Are you fully prepared for this trip? For the more adventurous, and those who have more time, then you can arrive into Iquitos in two different ways.
Firstly is by heading upriver from some of the smaller Peruvian towns and cities, such as Tarapoto. This way is slower, with the boat from Yurimaguas (the closest town on the river) taking up to three days!
Secondly is coming by boat from Leticia in Brazil, which actually straddles all three country border of Colombia, Peru, and Brazil.
This is probably the wildest option, but if coming from these countries, it's more sustainable than taking multiple flights to get to Iquitos.
So, is Iquitos worth visiting? If you're not yet convinced that this gateway city to the amazon jungle is worth your time, see what there is to do below:
Things to do in Iquitos
There must be dozens, if not hundreds of gems and cool things to do in Iquitos and this unique part of the Amazon jungle.
Whilst I'll not list everything here in this guide, I'll list the very best things to do, from my own experience, which are also all in close proximity (i.e. you'll only need a day really to be able to see them all).
Amazon River Experience
The Amazon River is one of the most popular places to visit in the Amazon Jungle, and rightfully appears in pretty much all the bucket lists.
Iquitos and the surrounding region is a great place to experience rare wildlife, and to get lost in the beautiful, untouched jungle.
Most boat tours leave from Iquitos; however, these are more expensive and tend to feel less authentic than what I'll recommend below.
Firstly, we'll take a moto-taxi from Iquitos to the close-by city of Nanay, which takes roughly 25 minutes and costs between 5-10 Sol (all drivers have different rates and you can barter the price).
The boats tend to run tours from Nanay roughly from 8 am until 5 pm, so it's best to plan when before and factor in how much time you'll need to see everything you want to on this guide.
You'll be dropped off close to the market, and it's best to ask for the port (in your best Spanish accent you can say "Quiero ir a las lanchas").
Walk through until the end where you'll see a huge number of boats. Most likely many tour providers will approach you, so listen to their prices and browse, before choosing one.
I paid roughly 50SOL for the boat and guide, but it's very flexible.
The next part is very important. Whilst yes the destinations are alluring, you first need to prioritize your safety.
Before paying (you don't need to pay until you finish the tour, so don't feel pressured to, or just find another tour provider), check that they have life jackets on board and the overall look/safety of the boat.
Once everything seems fine and you've agreed on a price, it's time to set off along the Amazon!
Most of the stops along the river have a small entrance fee (usually around 10SOL), and it takes anywhere from 10-30 minutes to get between each of the gems.
Nanay
This small city is located roughly 7km from Iquitos, and whilst still touristy, is more relaxed than Iquitos. You can get there from Iquitos by taxi or moto-taxi.
I definitely recommend using the moto-taxi as it is a lot cheaper than a taxi, and takes only just a little longer to get there. Of course, moto-taxis are less safe, but that decision is up to you!
Near to the river, you can find the local market, where you can browse a range of fresh fruits, meats, and novelties.
Whilst there are other small things to see in the city, Nanay is best known for its prime location along the Amazon, and is also the best place to start a river tour.
Now whilst you can also start the tour in Iquitos, Nanay, in my opinion, is better, as it is cheaper for the boat ride and to hire a guide.
Also, there are almost too many boats here, which means you're pretty much guaranteed a ride without waiting too long.
Lastly, there's some good accommodation and restaurants here, so try to stay here if you want less bustle than Iquitos! Also, to have better access to the Amazon River and its smaller distributaries.
Boras Indigenous Community
The closest stop on a boat tour from Nanay, this small island is home to the Boras Indigenous Community, who are native to the Peruvian Amazon.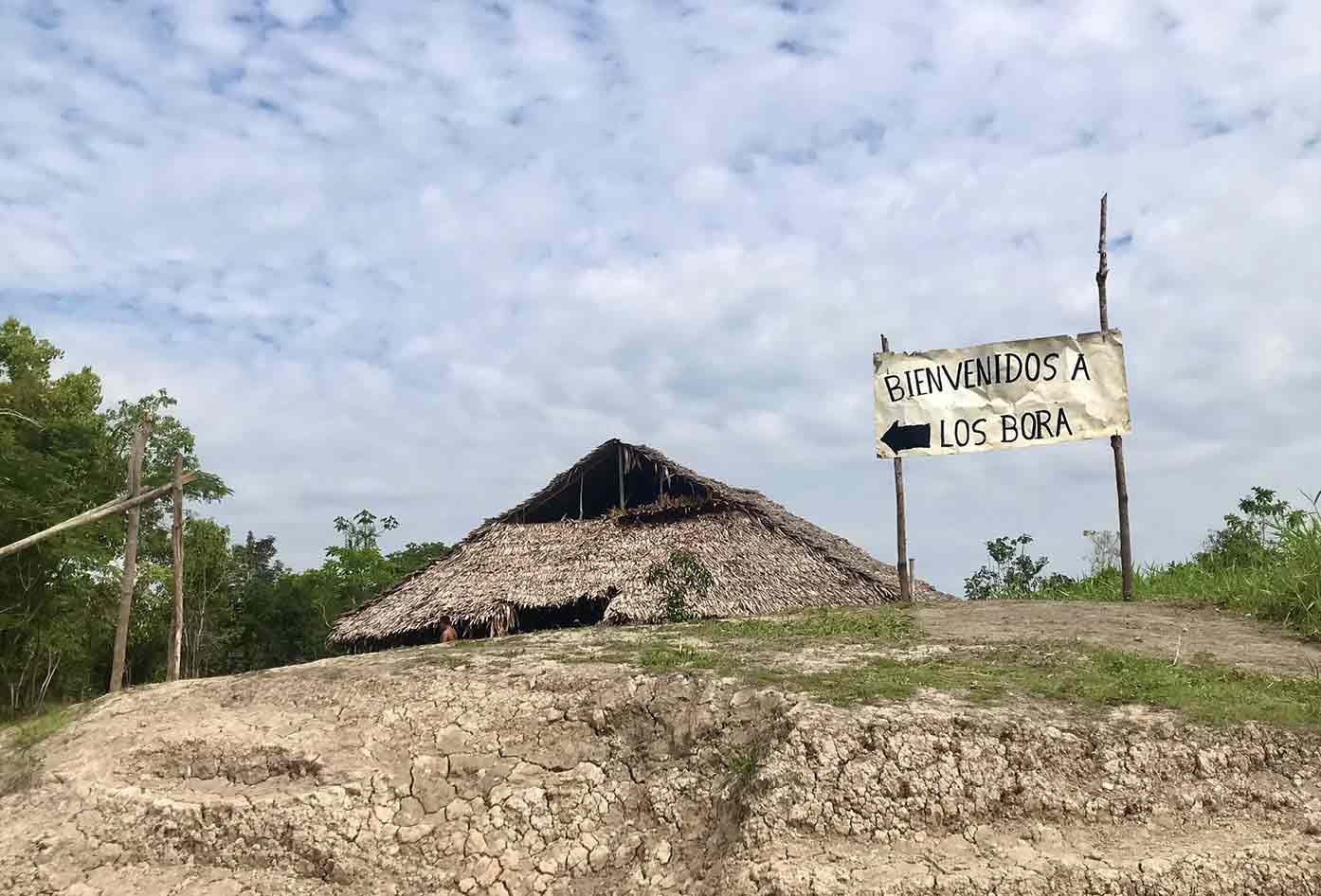 Whilst they actually live a couple of miles inland, they have a small settlement next to the river where you'll stop with the boat.
Here you can spectate (or even join-in) with their native dances, and also browse their range of handicrafts with everything from stuffed piranhas to alligator tooth necklaces.
Depending on the time you have, you can get to know them and their practices. The leader of the site speaks (some) English as well as Spanish. See my guide on basic Spanish phrases if you're a little rusty.
There is a small entrance fee, however, this helps goes towards building a more sustainable future for them.
Also, many of the handicrafts they make are of great quality and cheap! So browse around (and also know that anything you buy will help them out too!).
El Serpentario
This stop is located further along the river and is a small rustic zoo. As you might be able to guess, El Serpentario is known for its snakes, and currently houses two large Anacondas.
The zoo also houses many other exotic animals such as Macaw, Sloths, and Mata Mata, which is a prehistoric tortoise.
El Serpentario is a retreat. Animals have either been rescued from illegal hunting or given a better start to life than they otherwise might have had.
You'll need to pay a small entrance fee of 10Sol, and then you'll be able to access the site, which is built on stilts into the jungle.
It's actually quite a cool experience as you'll walk across the hanging canopies to explore the different sections.
The site is open every day from 8 am until 5 pm, like most other sites; however, there may be a slight change in times depending on the time of year you visit.
Pilpintuwasi Butterfly Farm
Located on the next bank, on this stop you'll have to walk about 5 minutes inland to reach this gem.
Translating roughly to "place of the butterflies", here there are dozens of rare and exotic species.
There is a small entry fee, however, this helps towards conservation efforts, as here they grow and look after many types of butterflies, some that are endangered.
You'll be able to enter a room where they fly free around you, and you'll also be able to set some free.
There are both Spanish speaking and English guides, and they'll walk you through what they're doing, show you the different growth stages of the butterflies, as well as teach you the various species they have.
Here you'll need roughly an hour for the tour, to see the butterflies and to get around.
Isla de Monos
Translated as Monkey Island, Isla de Monos is further upstream than the rest.
Roughly 450 hectares in size, the island is run by Gilberto Reátegui and his family and is essentially a retreat center, which was set up in 1997.
There are many types of monkeys here, and most have been rescued due to being illegally hunted in the surrounding regions.
It costs around 10Sol to enter, and you'll have a guide (some speak English as well as Spanish) who will teach you about the different species of monkeys, their conservation efforts as well as how they are trying to build a more sustainable future for the animals.
Got Travel Insurance for Iquitos?

Designed by travelers, for travelers, World Nomads covers more than 150 adventure sports and activities so you can explore your boundaries.
Is Iquitos worth visiting?
So, is Iquitos worth visiting? Well, as a place full of exotic wildlife, authentic experiences, and indigenous cultures, it's not a surprise to see this region of the Amazon become more popular in recent years.
Whilst Iquitos and the bigger cities are quite touristy, it's actually a good benefit as it means there are more tours into the Amazon region, with some very cost-effective options as well.
In this guide, we've explored the Iquitos Amazon, the best thing to see and do, safety precautions, my recommendations, as well as the boat tour you can take along the Amazon River.
While you're here, read this guide on safe cities in Peru to get a better idea of other worth while places to visit exploring this unforgettable country.
📌 Like this article? Pin it…
Did you get an idea of whether Iquitos is worth visiting for you?
💬 Leave a positive comment or lets start a conversation below!
---
"Dear friend! Some links in this post contain affiliate links. Meaning, if you click through and make a purchase, book a hostel or sign up for a tour, I may earn a small commission at no additional cost to you. Your support means a lot and helps me to keep traveling and maintaining the quality of this site for you."