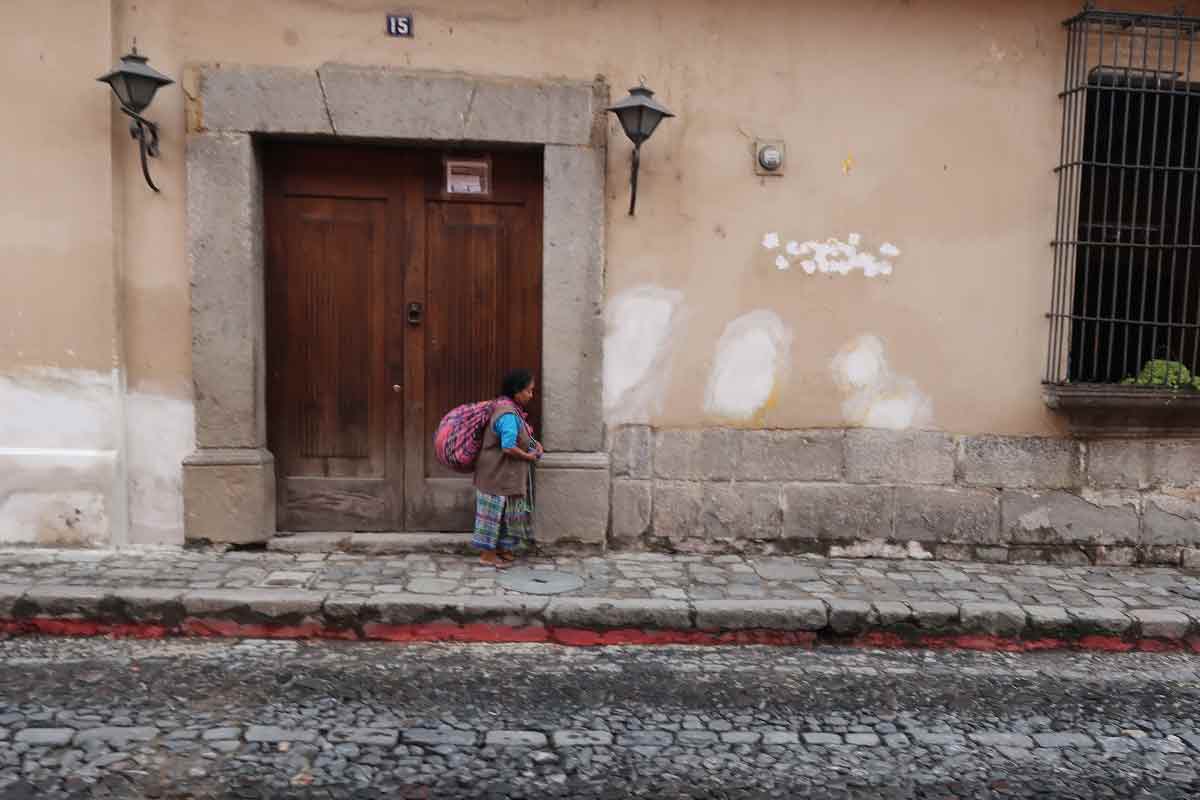 Is Guatemala safer than Mexico?
Those who know will tell you that Guatemala is an interesting country to visit, but for many, it can be not easy to choose between it and Mexico.
Both countries have exciting outdoor adventures, natural wonders, Mayan history, delicious food, and more. But are these countries safe for travel and, more importantly, what are the risks to look out for as a tourist?
After spending time in both countries, I want to dig deeper into the safety issue and find out whether Guatemala is safer than Mexico.
Is Guatemala Safer Than Mexico?
Both of these Latin American travel destinations are for tourists seeking the most authentic cultural activities and this article is designed to help determine if Guatemala is safer than Mexico so you can plan your trip.
Guatemala Safety
It is hard to believe that outside of the safe haven of Antigua in the south, Guatemala's violent crime rate is one of the highest in Latin America.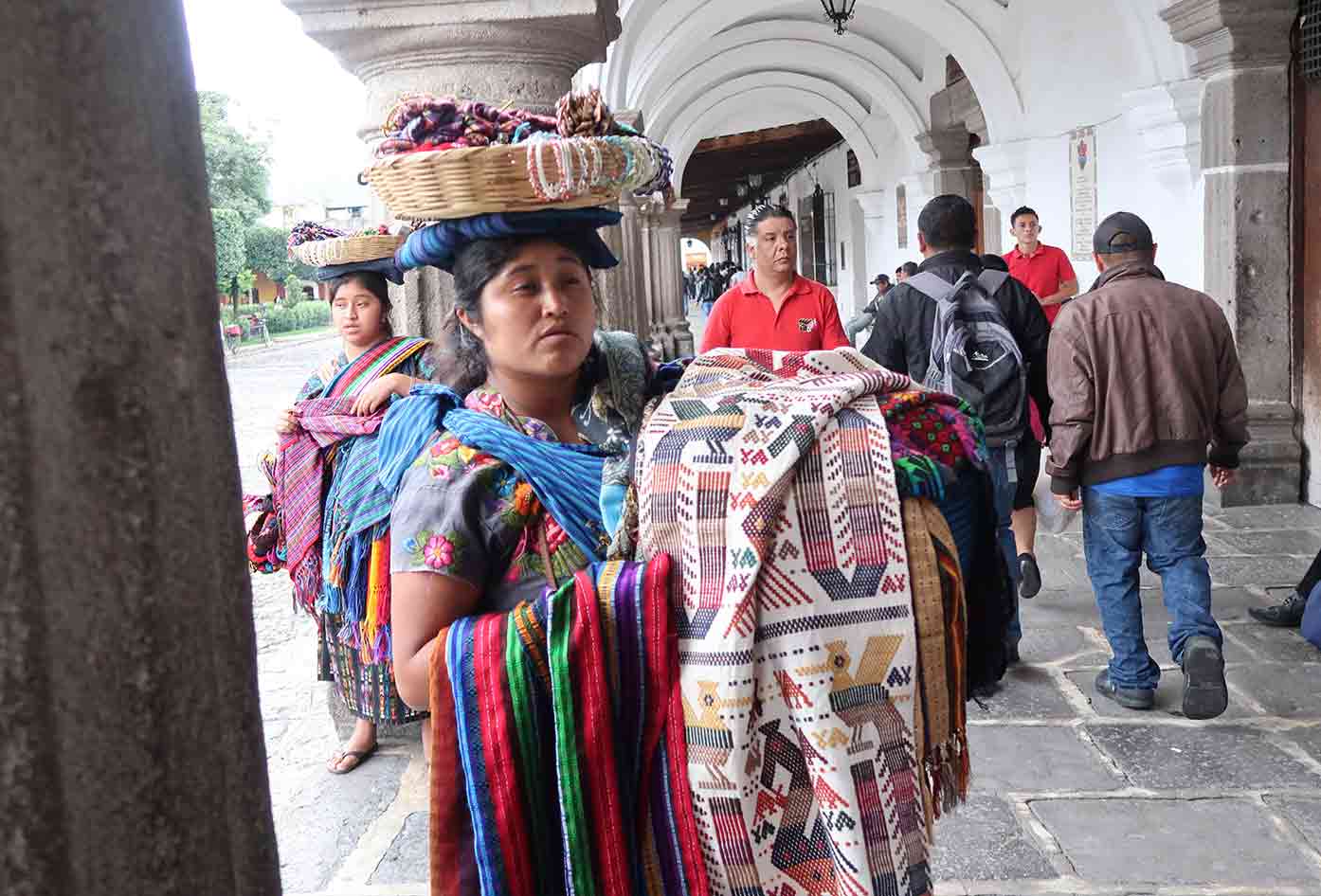 Although most violent crime occurs between gangs and crime is often random, it doesn't mean you ignore the greater unrest in other places.
That means that tourist areas are not as safe as they are in other countries. Despite this, most trips to Guatemala are incident-free! For example, those traveling to Guatemala to visit Tikal will go with a tour.
Most people volunteering in Guatemala or visiting the country to Learn Spanish, as I did, will usually go with a reputable company or organization.
Is Guatemala Safe?
As mentioned above, the crime rate is relatively high in Guatemala. As such, it's not the best destination for inexperienced travelers to visit.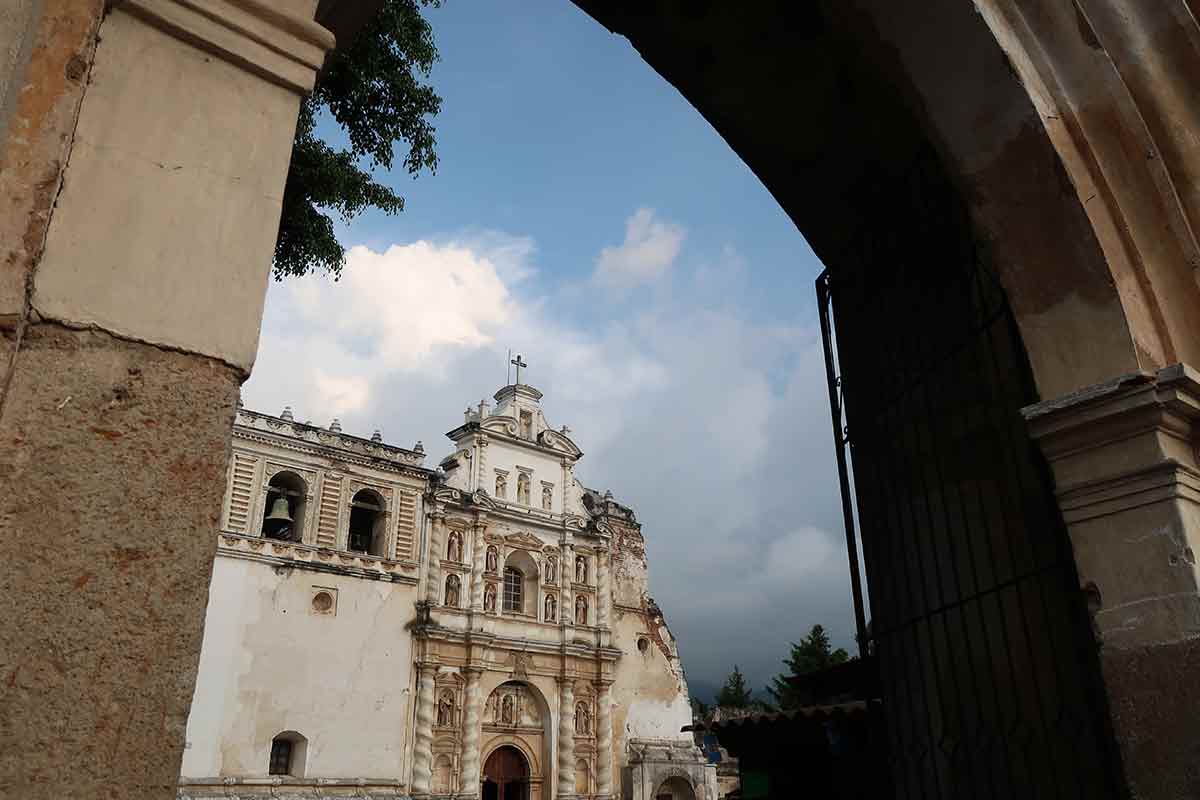 Even if you are experienced and have street smarts, your trip to Guatemala will have major limits to avoid risks. See this guide on general safety in Guatemala to see why so many travelers head for Antigua.
Antigua is somewhat of a safe haven for travelers to Guatemala and a great starting point for those who are concerned about safety but have their hearts set on visiting the country.
So, despite its cultural feats, we've established that Guatemala is definitely not the safest country in Central America to visit, but you can have a very rewarding trip if research well and overprepare.
Safety Facts about Guatemala
The intentional homicide rate is similar to Mexico's, at 26 per 100k.
Crime in Guatemala generally stems from widespread corruption, an inadequate justice system and the prevalence of both gang and narco activity across the country.
The homicide rate has halved since 2009.
In 2018, approx. 2.4 million registered tourists visited Guatemala.
16,109 British nationals visited Guatemala in 2018.
Theft and armed robbery are the most common problems encountered by U.S. citizens.
When visiting Guatemala there will be many things that may be used that are not recommended. Such as walking around with your cell phone or hailing a taxi directly off the street, especially when traveling alone.
Another thing to consider is the drinking water, for example ordering ice with your drink on a hot day is something you will want to avoid.
In fact, for Guatemala I highly recommend you carry a filter bottle like this one so you can avoid bacteria poisoning or getting sick from the water.
Crime Rate in Guatemala
According to Numbeo, Guatemala has a 59.71 crime index. It's moderately safe to walk around during the day, but it's not recommended at night.
Additionally, the big risks are home break-ins, robbery, mugging, car theft, property crimes, armed robbery, gang violence, bribery, and corruption.
Petty crime and scams are rife. But it's also important to understand that tourism is one of the main industries of Guatemala's economy.
As such, tourists don't often become victims of crimes but they do have to be extremely careful, especially when it comes to avoiding dangerous areas. This is why guided tours of the capital are popular because you can see the gems in Guatemala City without putting yourself in danger.
Safest Places in Guatemala
After planning my second trip to Guatemala and deciding that I wanted to leave Antigua, I started to look around for other places to visit.
It sounds crazy, but you can get way too comfortable in Antigua since it has many of the comforts you may be used to at home. You have to remind yourself that Guatemala is one of the cheapest Spanish speaking countries you could ever visit, so you must take advantage of that.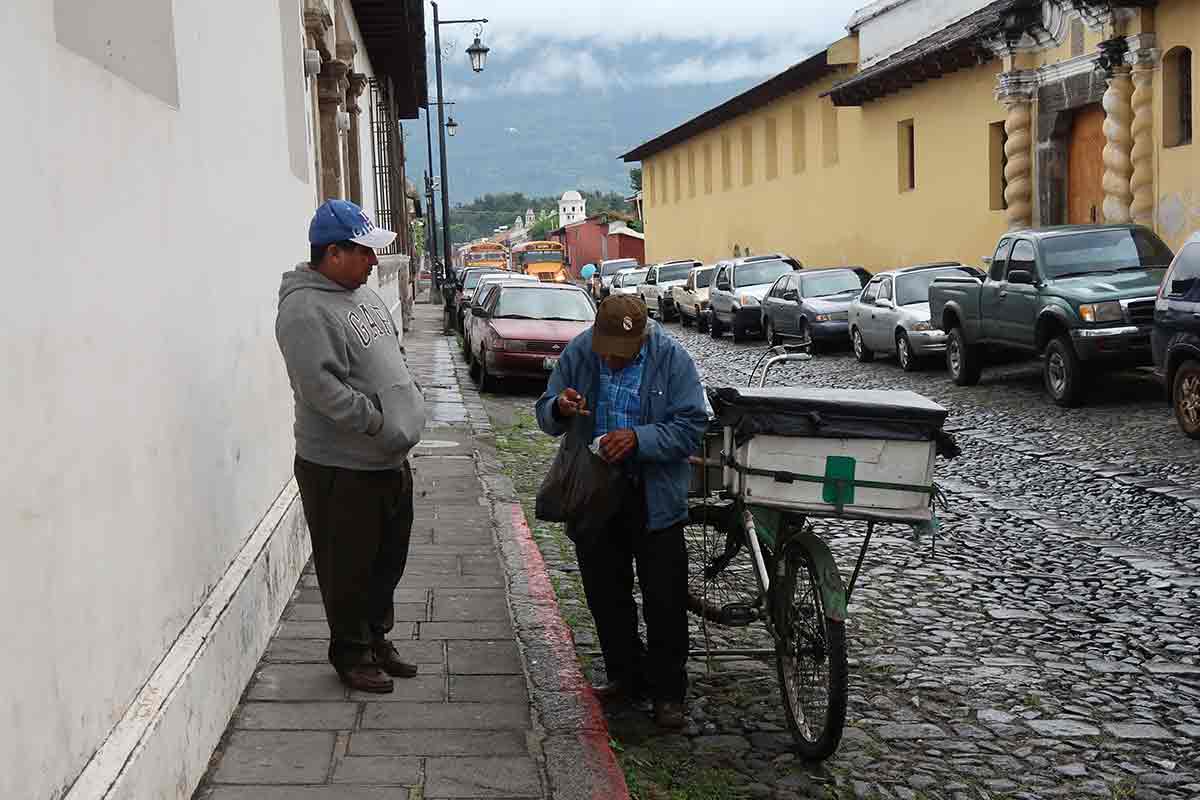 To help you stay away from some most dangerous places in Guatemala, here's a short list of some of the safest cities you can visit on your trip:
Antigua: This small city used to be the country's colonial capital until it was destroyed by an earthquake in 1744. It's very popular among travelers due to its beauty and peacefulness.
Panajachel: This town is one of the safest in Guatemala and tourists love to visit. It's well-developed and it's located in the Highlands. Precaution is still encouraged!
San Pedro la Laguna: If you want exciting nightlife, this is the place to visit. There's very little violent crime in the area, but hiking here is not recommended due to reports of armed robbery on the trails.
If you're visiting Lake Atitlan be sure to do your research first as there are many villages to visit. For example, this small group tour will give you the opporiutuf to get acquainted with the local indigenous people in the village of Panajachel which is a pre-Columbian town of Kakchiquel origin.
Most Dangerous Places in Guatemala
As you may have noticed, the safest places in Guatemala are small towns. If you want to experience urban Guatemala, Guatemala City is the best option. There are modern malls, theaters, and a lot to explore.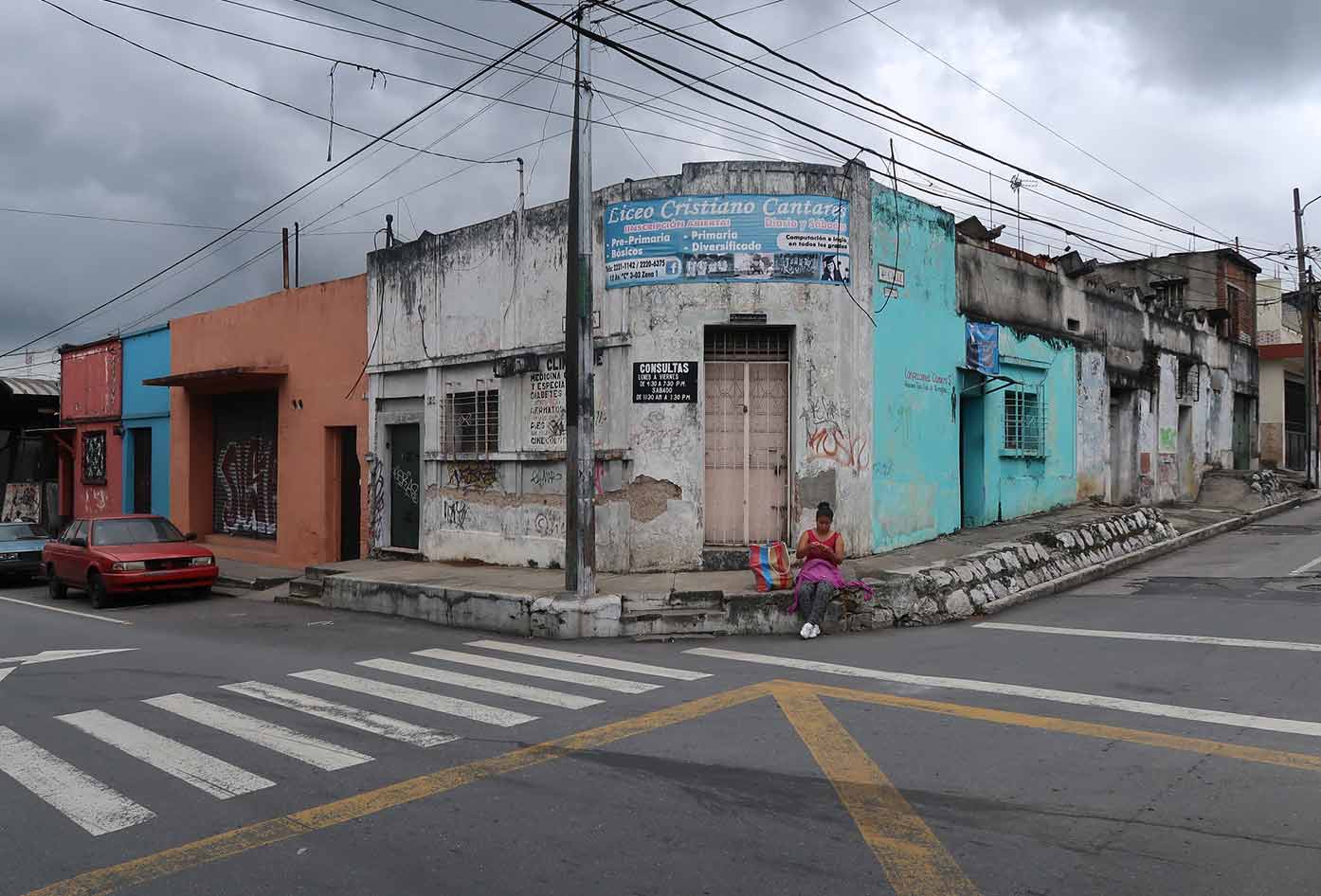 Now, Guatemala City is divided into zones, which makes navigation as a tourist a lot easier. Zone 1, which is the historic downtown area, is not where you should stay. You should be fine visiting during the day if you want to visit some landmarks there, but be careful because it's sketchy.
Zone 13 is also sketchy but that's where the airport is located, so you'll pass through. You should actively avoid Zones 2, 3, 5, 6, 7, 8, 12, and 17 through 25, which are the most dangerous. Stick to Zones 4, 9, 10, 11, 12, 14, 15, and 16, but still be cautious and aware of your surroundings.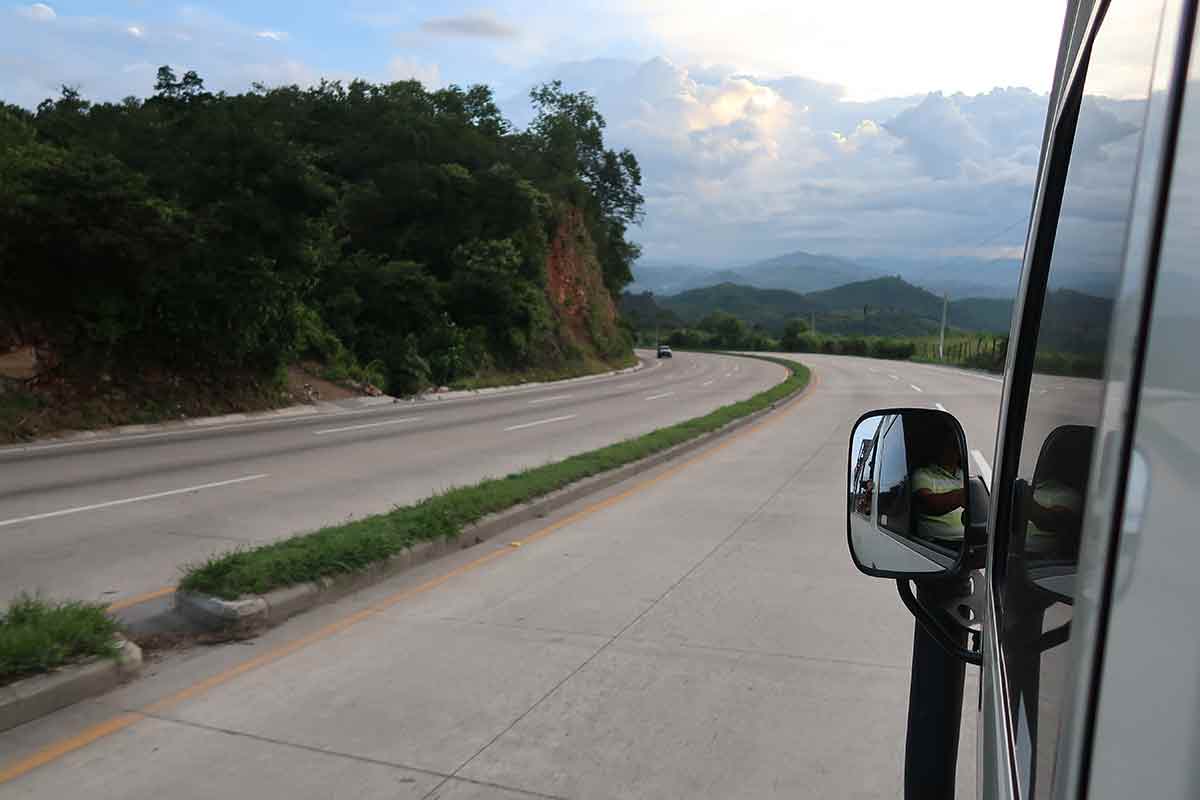 As I mentioned earlier doing a group tour is your best option for Guatemala City since walking around the streets of the unfamiliar is an absolute no-go. If you are following the gringo trail and have the capital city on your list, you can arrange your group tour online or in Antigua.
Mexico Safety
When it comes to visiting Latin America, Mexico is one of the safest destinations. It didn't use to be, but it has come a long way.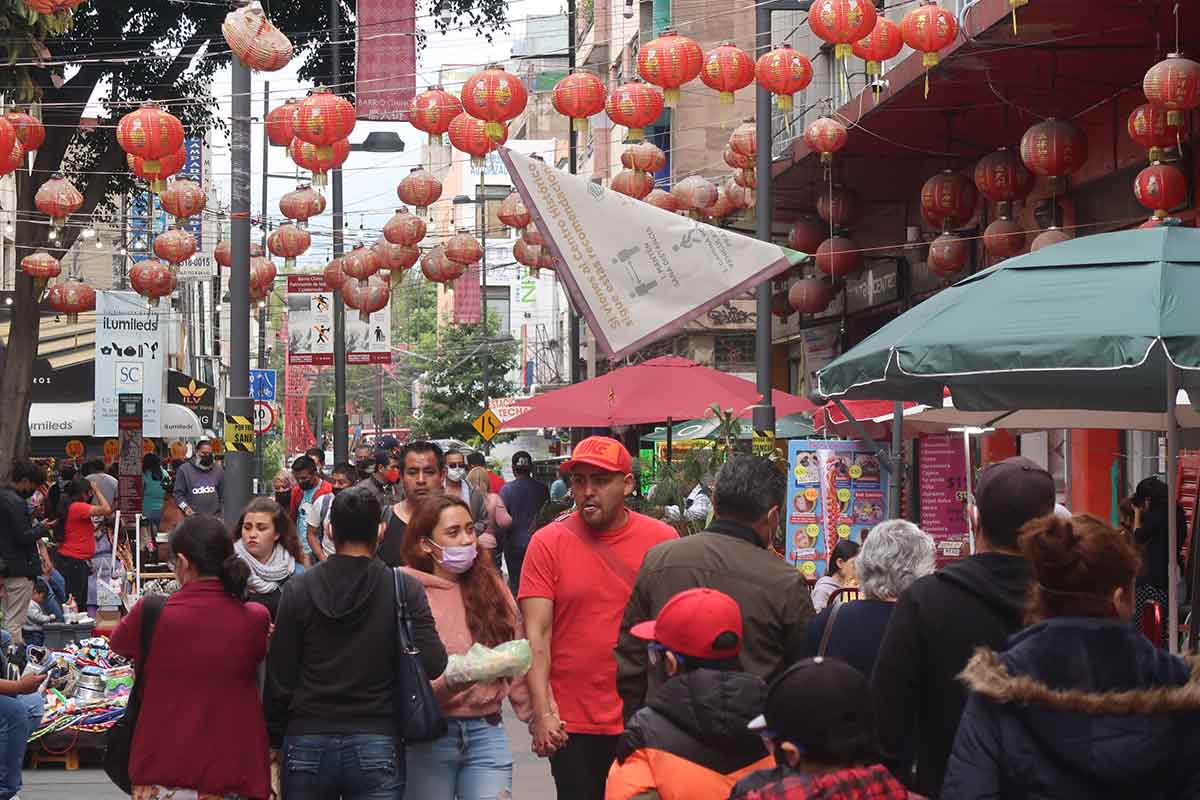 That's not to say that it's 100% safe, but there are many tourist destinations to choose from where you'll be fine. When considering more dangerous cites such Tijuana, for example, you can easily avoid them by educating yourself and knowing which regions are no go areas.
Is Mexico Safe?
Generally speaking, Mexico is quite safe for travelers if they take proper precautions and exercise common sense. Safety level in Mexico varies from region to region. For your information the safest city in Mexico has been voted as Merida in the Yucatan region but not everyone knows this.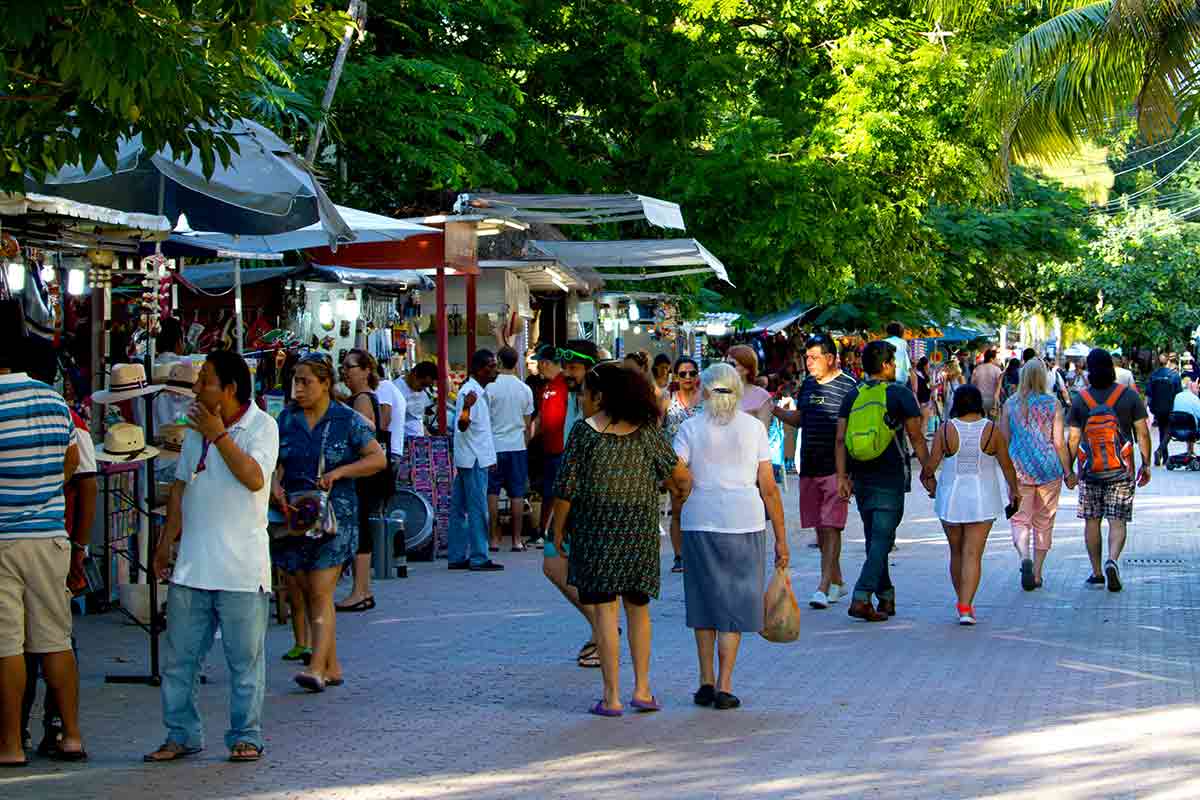 That's why it's important to do your research and plan your trip well. Avoiding dangerous areas and being cautious in safe areas is key.
Safety Facts about Mexico:
The safest place to visit in Mexico is Cancun, or anywhere along what is called the Mexican Riviera.
The U.S. Government has issued a "do not travel" designation for Mazatlán, Acapulco, Matamoros, and Nuevo Laredo.
Murders per thousand are higher in Mexico, but gun violence is less prevalent in Mexico.
Cities that border the United States are considered unsafe because of drug cartels.
According to the Mexico Embassy during the January – August 2021 period, 20.1 million international tourists arrived in Mexico and 6 million of those were American citizens.
Crime Rate in Mexico
According to Numbeo, Mexico's crime index is 54.43. The biggest risks are vandalism and theft, armed robbery, corruption, and bribery.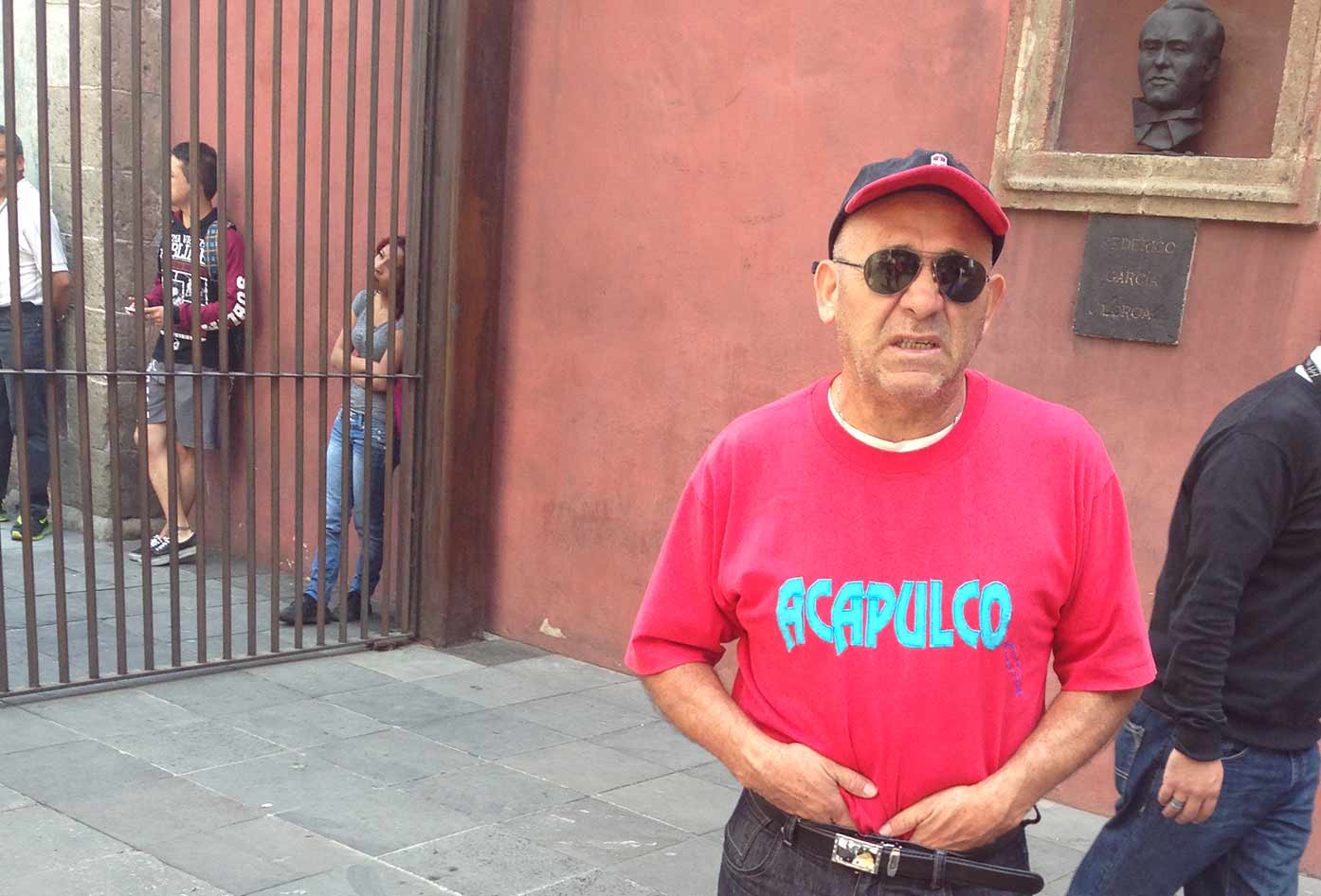 When it comes to some of the more moderate risks to look out for, include home break-ins, robbery, mugging, car theft, and drug dealing.
Petty theft and scams are also something to be aware of. In Mexico, it's quite safe to walk around during the day, especially in known safe areas.
However, walking around at night is not encouraged, especially when traveling solo. This may seem safe but in many cases, you are unaware of what is going on in the streets and can easily walk into a no-go area.
When out on the streets, prevention is key! Be sure to carry a hidden travel wallet or waist pack like this one to help conceal your important valuables.
Safest Cities in Mexico
So, as we have established, it is unfair to label the whole of Mexico as unsafe. But that leaves you wondering where is safe to go then, most people have heard about Cancun, but is that it?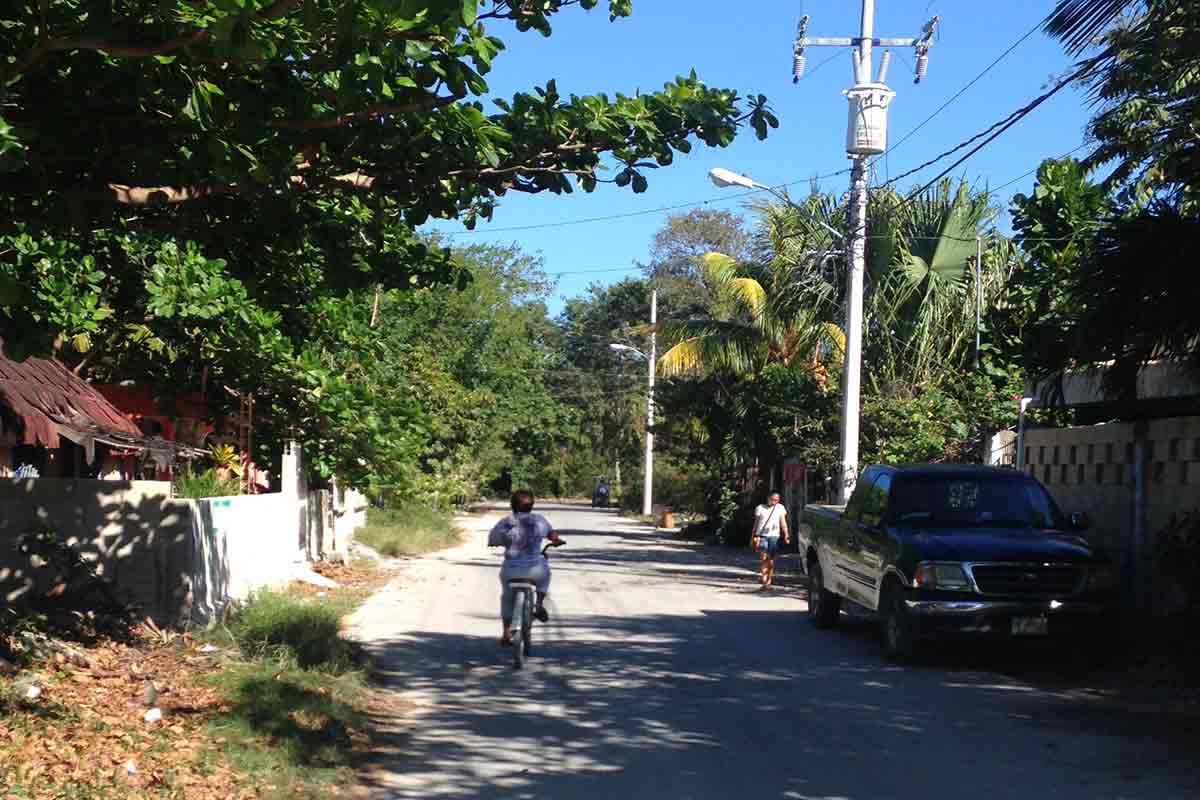 You'll be happy to know there are many safe cities to visit in Mexico and to be honest a handful of them are unknown to the general public.
However, when it comes to the popular ones see these ones first:
Tulum: This is one of the safest beach destinations in the country and it's known to be quite a magical place. With white-sand beaches, delicious food, glamping options, and more, it's a great place to visit.
La Paz: This is a fun city and it's located in Baja California Sur, one of the safest parts of the country. It has incredible beaches and plenty of adventures. Read about safety in La Paz for more infomation.
Cancun: It's one of the most popular cities and it's generally quite safe. There are great beaches, amazing restaurants, all-inclusive resorts, and a lot to do.
Places to Avoid in Mexico
Knowing what places to avoid in Mexico is very important because it will help you avoid major risks. Though you still need to be cautious and take precautions in safe areas, there are areas you need to avoid entirely.
When it come to staying safe, some of the most dangerous places in Mexico include the entire state of Zacatecas, which is among the most dangerous ones. Sonora is also to be avoided, especially Ciudad Obregon.
Parts of Acapulco, Cuernavaca, Colima, Guadalajara, Puebla, San Luis Potosi, and Morelia should also be avoided when traveling to Mexico.
Of course, whatever place you decide to visit, go the extra mile of researching the trouble areas so you can steer clear of them.
Guatemala and Mexico Safety Tips
Staying safe in either of these Latin American countries will require you to follow a few universal safety tips, which in most cases will go a long way.
⤵️ Below are some useful tips to help you on your journey:
If you do happen to get mugged, never resist the attack because it is not uncommon for attackers or muggers to use weapons or in some cases guns to get what they want.
Avoid flaunting valuables in the street try not to flash jewelry or designer names. Try your best to blend in and take a look at these anti-theft clothing options for your next trip.
Aim to do extra research on the neighborhoods you'll visit and keep an eye on your belongings at all times. For example, research nearby trails on the city limits because they can be hotspots for muggings.
When traveling alone mix up the routes you walk back to your hotel and don't aimlessly walk around the streets at night.
Whatever you do, do not drink the tap water in Mexico and think about carrying a Grayl bottle as it will save you money so you don't have to buy bottle water everywhere you go.
Aim to get friendly with people in the know such as the personal at your hotel or hostel, and ask for insider tips so you have access to the city through the eyes of trusted people.
Places with warm humid weather often increase the risk of mosquito activity so carry some mosquito repellent to avoid getting bitten.
Got Travel Insurance for your trip?

Designed by travelers, for travelers, World Nomads covers more than 150 adventure sports and activities so you can explore your boundaries.
Guatemala or Mexico: Which is Safer?
At the end of the day, if you are visiting for the first time both Guatemala and Mexico have certain risks to keep in mind at all times.
But in Guatemala safer than Mexico? Not really, but being extra vigilant, avoiding bad neighborhoods, and taking as many travel safety precautions as possible will help you evade danger and have a rewarding experience.
If you're not a well-seasoned traveler, overprepare and remember that you can avoid most situations by following universal travel safety tips.
Why not read this guide that features other safe countries in Central America if you're not convinced that Guatemala is a good option for you?
📌 Like this article? Pin it…
Will you choose Guatemala or Mexico when traveling to Latin America?
💬 Leave a positive comment or lets start a conversation below!
---
"Dear friend! Some links in this post contain affiliate links. Meaning, if you click through and make a purchase, book a hostel or sign up for a tour, I may earn a small commission at no additional cost to you. Your support means a lot and helps me to keep traveling and maintaining the quality of this site for you."