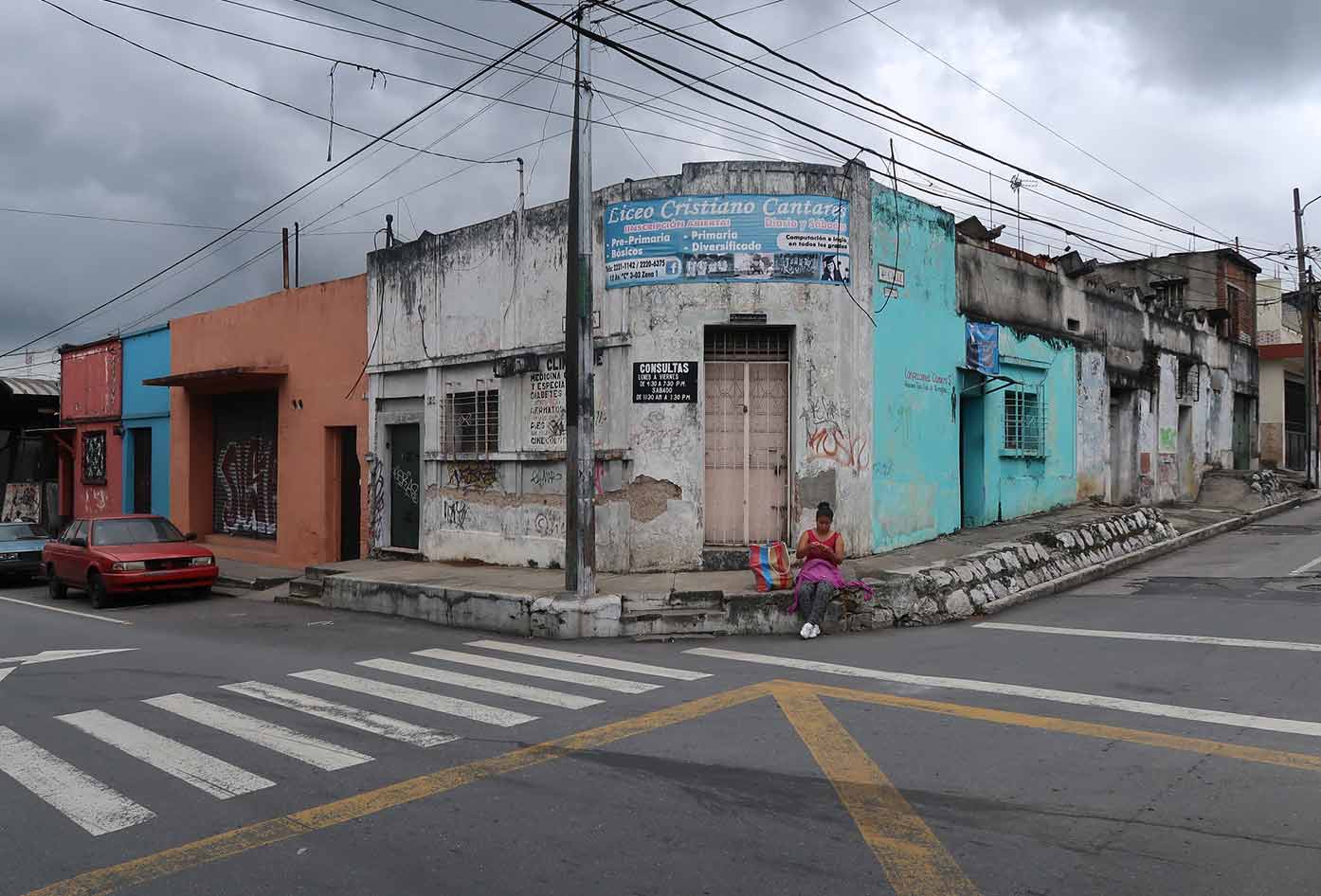 Did you ask yourself the question: is Guatemala Safe?
Guatemala is one of the most popular tourist destinations in Central America and a key backpacking hub for many new travelers.
Just like its bordering countries, it is steeped in ancient history and has expansive biodiversity.
The home of Mayans hundreds of years ago and now the home to a proud nation, Guatemala is the pride of Central America.
Is Guatemala Safe?
Some of us like to take risks when we travel. But tourists who travel to this area of Central America must ask themselves, is Guatemala safe?
The fact is, Guatemala doesn't often appear in the public consciousness for its crime or its hospitality.
Most people wouldn't know of its existence compared to Costa Rica or Honduras.
This is surprising since it generates a lot of revenue from tourism and is one of the biggest countries in the area. Is Guatemala safe?
Is It Safe to Travel to Guatemala?
Definitely. The UK's travel advice page states that most visits to Guatemala are 'trouble-free.'
You just need to read this guide, as well as others like it online and you need to be prepared.
Just like other countries that are nearby to Guatemala, crime is quite an issue within the bustling city centers.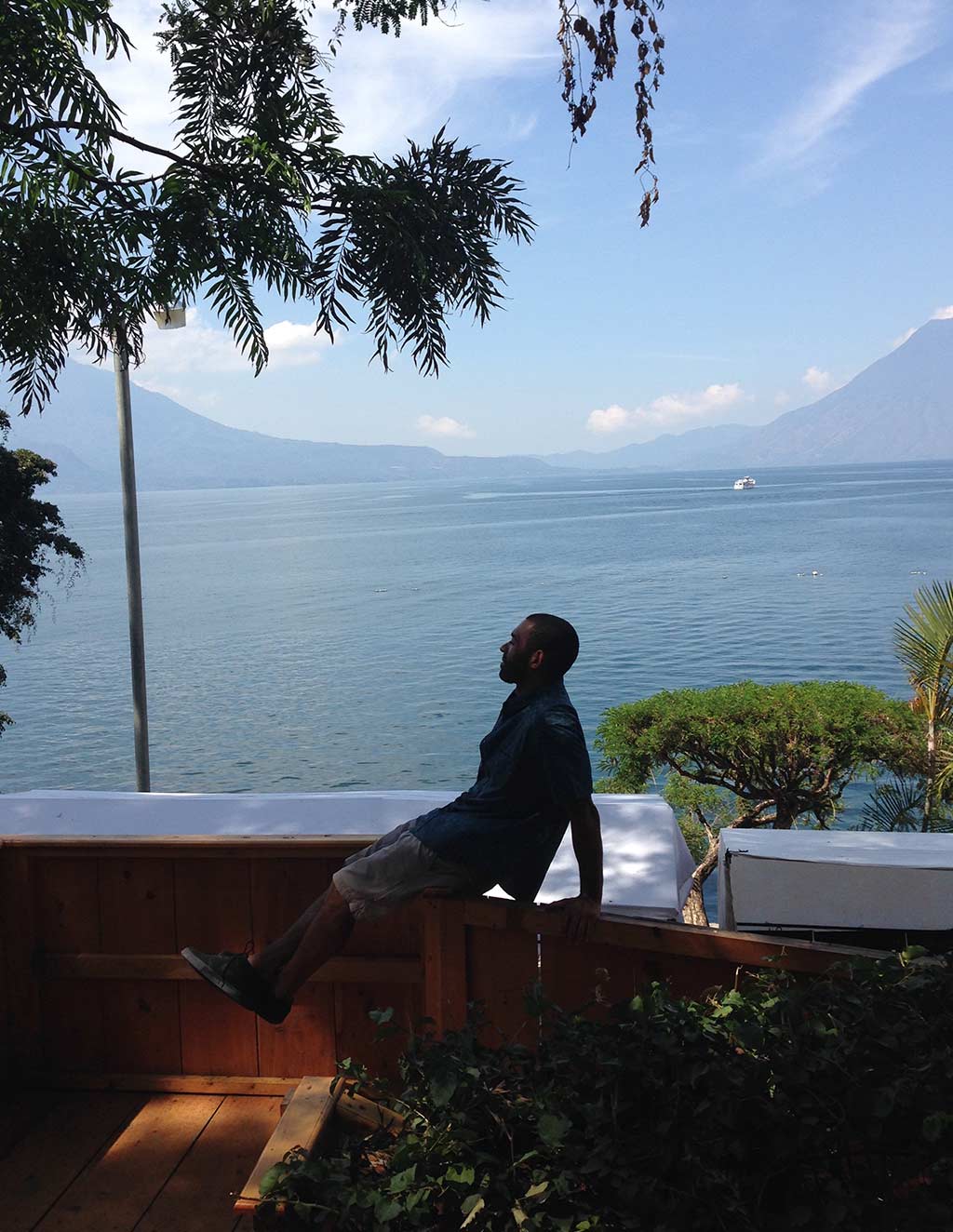 Currently, there is a ban on foreign nationals because of the outbreak of COVID-19, but this will soon be absolved within a year according to experts.
Only Guatemalan nationals, resident foreigners, and diplomats are permitted to enter Guatemala and will be subject to a 15-day quarantine.
Tourists aren't particularly targeted. But obviously, if you're flashing expensive jewelry or gadgets all the time, you may fall victim to petty crime.
Guatemala is an incredible country that sits in a perfect location to encounter backpackers passing through Latin America.
If you make yourself look as touristy as possible, you're more likely to be targeted by petty theft. Whilst, in places like Antigua, it's the norm.
Safety Facts about Guatemala
The intentional homicide rate is similar to Mexico's, at 26 per 100k.
Crime in Guatemala generally stems from widespread corruption, an inadequate justice system and the prevalence of both gang and narco activity across the country.
The homicide rate has halved since 2009.
In 2018, approx. 2.4 million registered tourists visited Guatemala.
16,109 British nationals visited Guatemala in 2018.
Theft and armed robbery are the most common problems encountered by U.S. citizens.
Is Guatemala Safe to Travel Alone?
Guatemala is only safe to travel alone if you know what you're doing.
If you're going for a relaxing holiday, you'll find avoiding major cities and sticking to either cruise ship stops or resort areas will benefit you
Just like most cities in Latin America, petty crime is completely spontaneous and can mostly be affected by your appearance.
Stick to the unwritten rules of traveling to any other country.
Don't do drugs, don't go wandering around at night and keep valuables hidden.
If you are doing backpacking then you are in one of the more culturally rich countries Central America.
Backpacking Guatemala Safety
For people who explore the Central America region, backpacking Guatemala is usually a starting point, ending point or checkpoint.
Guatemala is unavoidable since you'll probably want a bus station. However, you can stay anywhere else in the country for cheaper rates and not be at risk of petty or serious crime.
For many Antigua is the first stop and brilliant base for Central America.
Nicaragua and Panama will probably be the safer parts of your Central American journey, but Guatemala is still full of tourists that are doing a similar trip to yours.
Border crossings can be difficult, but if you stick with a trusted coach service, you won't have any problems.
Guatemala Travel Safety Tips
Guatemala has the potential to be dangerous if you don't take the necessary precautions and don't know the possible setbacks.
⤵️ Here are some useful tips to help you on your journey:
Only travel to Guatemala once the borders are open and the COVID-19 virus has absolved.
Only pass through the Honduran border by flight or accredited coach service. Most tourists make the trip for the Copan Ruinas, but if you plan on going further, you may want to consider flying. As noted here Honduras is a lot more dangerous in urban areas.
Keep a money belt for any travel through Central America.
Don't carry too many valuables! If you want to take expensive equipment such as cameras or smartphones, keep them hidden, locked away and in person. A PacSafe backpack is perfect for this.
Make sure to take sunscreen. You're close to the equator and the heat can be blown away by the cool sea air. You won't feel your skin burn until after the damage is done.
Keep away from crowds of people. You could be attacked or arrested.
If you are a person that suffers from typical culture shock symptoms see our tips on adapting to new surroundings on this blog.
Don't accept offers of drugs. Possession of drugs is heavily enforced in Guatemala, and you risk being shot by police.
Make sure to use trusted and accredited hotels/hostels. Then once you've booked your room, book taxis or buses through the hotel.
Keep dummy wallets for pickpockets and if anyone attempts to mug you, hand them what they ask for.
Backpacking Guatemala is one of the first places I recommend many people visit for their first time in Latin America.
Traveling Around Guatemala Safely
Buses are the main method of transportation for most Guatemalans, and many travelers choose to save money by taking buses.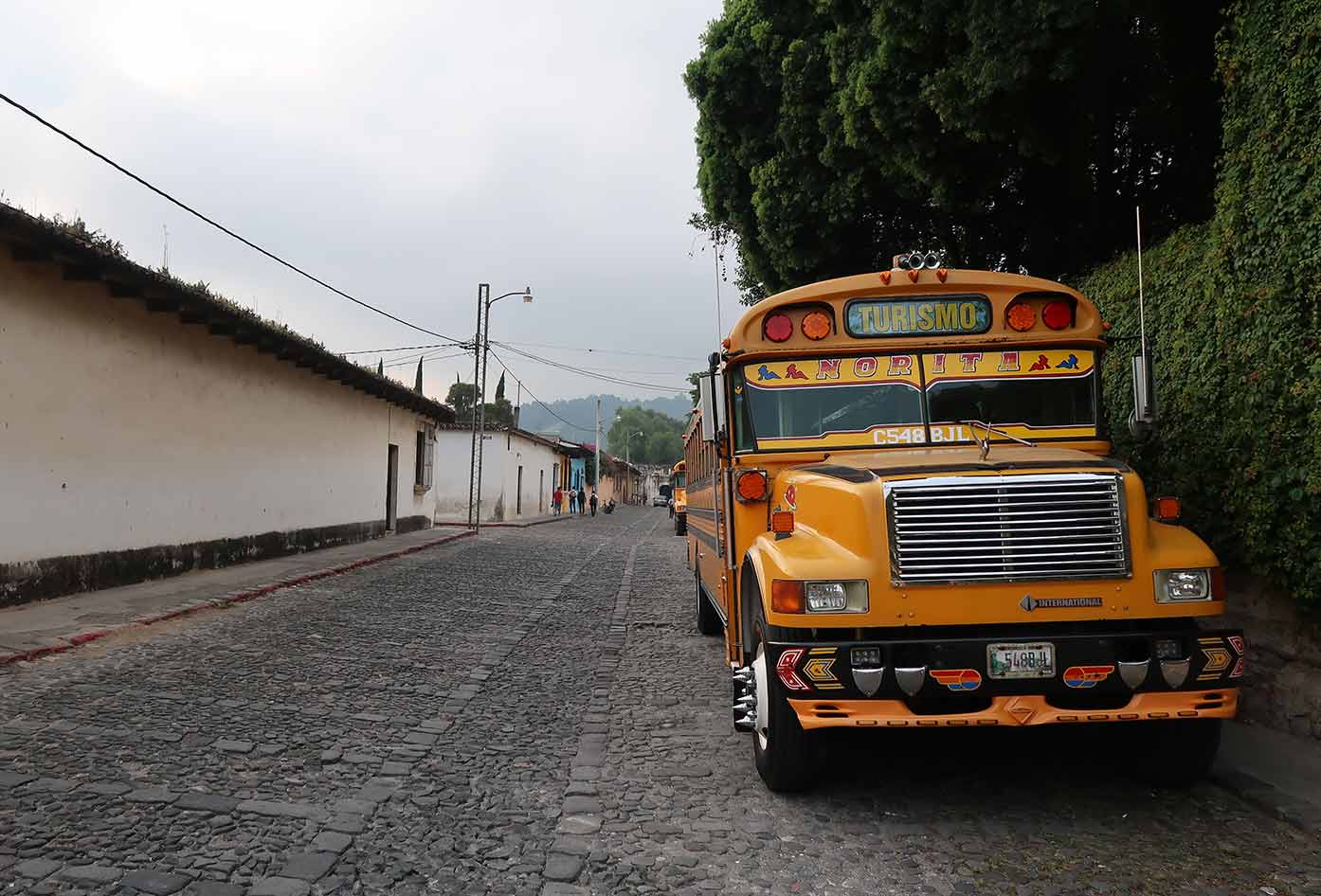 Often referred to as "chicken buses", these localized buses are often set in old U.S. school buses.
If you are traveling to places like Guatemala City they can be crowded and you might have to stand for the entire bus ride.
But, they are inexpensive and so they're the first choice for most backpackers. They'll give you a real taste of the Guatemalan lifestyle.
If you're looking for a classier and safer travel method, there are first-class (primera clase) coaches running between Guatemalan cities.
On these coaches, you're guaranteed to have your own seat, and some buses even have restrooms.
Got Travel Insurance for Guatemala?

Designed by travelers, for travelers, World Nomads covers more than 150 adventure sports and activities so you can explore your boundaries.
Is Guatemala Safe?
In places such as Flores, Guatemala has some amazing Mayan architecture and a beautiful landscape you can see.
Of course, it isn't going to be as safe as a cow field, but it shouldn't scare anyone from visiting. The best advice is to: use common sense.
Guatemala isn't a specifically dangerous place in Central America, but it can be if you flash expensive items and wander around at night.
See this guide to the safest countries in Central America for more practical safety information that may inform your latest travel plans.
📌 Like this article? Pin it…
Missing something? Got tips, tricks & advice we can learn from?
💬 Leave a nice comment or let's start a conversation below!
---
"Dear friend! Some links in this post contain affiliate links. Meaning, if you click through and make a purchase, book a hostel or sign up for a tour, I may earn a small commission at no additional cost to you. Your support means a lot and helps me to keep traveling and maintaining the quality of this site for you."